Some of the links in this post are affiliate links. This means if you click on the link and purchase the item, I will receive an affiliate commission at no extra cost to you. All opinions remain my own.
Do you want to create content for your readers to celebrate Valentine's day but feel a bit stuck with inspiration? Don't worry, here is a list of Valentine's day blog post ideas that you can use.
It's important to create seasonal content on your blog.
Why?
It might attract more readers that haven't been interested in your evergreen content. Pinterest loves sending traffic to posts that cover trending topics, and Valentine's day is one of them. And blog posts crafted for a special time of the year can give more value to your existing fans.
So it's a win-win for everyone.
Don't have a blog yet? For just $3.95 a month you can be the proud owner of a new and thriving blog and share your thoughts and creativity with the world.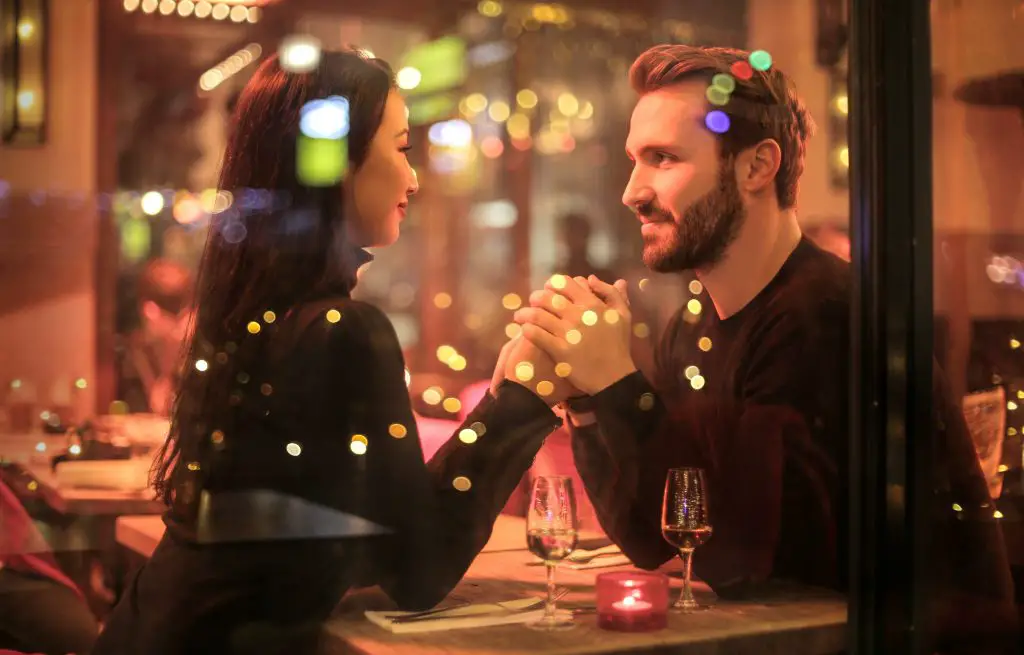 What should I post on my blog for Valentine's day?
Here are blog post ideas for Valentine's day which will be a good inspiration for your next post:
9 Valentine's day free date ideas
Your best Valentine's day experience
Your worst date on Valentine's day
7 cute cupcakes you can make for Valentine's day
How to decorate your house for Valentine's day
Top 7 Valentine's day gift ideas (could be more specific – for him / her / girlfriend that loves travel / husband that loves wine / college boyfriend etc.)
How to survive Valentine's day (abroad / as a single / during the time of social distancing etc.)
5 Valentine's day dinner ideas
6 Easy DIY Valentine's day gifts
Self-care tips for Valentine's day
Best stay-at-home date ideas for Valentine's day
Valentine's day outfit ideas
How to plan a surprise trip to your significant other
The best romantic destinations in the country / region
Advice for singles on Valentine's day
Easy Valentine's day make-up done in 10 minutes
Date night ideas for parents
3 ideas on how to style your hair for Valentine's day
Valentine's day trips from your hometown
9 cheap date ideas for Valentine's day
12 last-minute gift ideas for Valentine's day
What to wear for Valentine's day date night
List of your favorite travel bloggers
Love quotes for Valentine's day
Instagram post ideas for Valentine's day
5 romantic locations in your hometown
What to write on Valentine's day card
Romantic places to stay in your area
Travel tips for couples
You should also research what other people have posted in your niche about Valentine's day. It will give you some idea of what your readers might expect and what could be useful for them.
Or take some of the ideas listed above and create your own unique Valentine's day blog post. And you don't have to take the exact names as titles for your blog posts – try to be original and add something to the title that attracts more readers to it. Here is my favorite title generator – it can help you to craft some great headlines quite fast.
You might also find useful these lists of blog post ideas about other topics:
When should I post Valentine's day related blog posts?
Planning ahead is important when you write blog posts for a certain day or season in a year.
Why is that?
Because SEO takes time. When you add a blog post, it will take some time for Google to look at it and add it to the list of search results. And Pinterest functions similarly – when you add a new pin, it takes some time for Pinterest to index it and rank for the right keywords.
So the best time to publish blog posts related to Valentine's day is in December or early January. This gives enough time to search engines to go through the content and offer it to the people searching for similar terms.
Free tools to help you write your next blog post
Jasper – AI writing assistant that can help you to write blog posts multiple times faster. You can try it for free for 5 days and it includes 10 000 words that Jasper automatically generates for you. If you usually write around 2k words in a blog post then you can publish 5 posts this week written with the help of Jasper.