Some of the links in this post are affiliate links. This means if you click on the link and purchase the item, I will receive an affiliate commission at no extra cost to you. All opinions remain my own.
Crete is a magnificent place for a vacation as there are so many things to do and see. But for adventures to be even more exciting, you need to have a great place to stay for the night.
Here, you'll find some of the best Airbnbs on Crete. They are stylish, unique, and at a good price.
From my experience, staying in two places in Crete is a good idea if you are traveling for a week or more. Choose one place on the Eastern side of the island and another in the West. That way you'll have a better chance to see the best parts of the island without spending too much time on the road.
I definitely recommend having your own car for the time you explore Crete. There are just so many unique things to see, and they all can't be easily reached by public transportation.
Here's my guide on how to find the best deals for rental cars in European destinations.
This will be perfect for private people looking for a relaxing break under the Cretan sun. You'll find a swimming pool just for yourself, and several great beaches nearby.
Beautiful view of Mirabello Bay and a lot of options for water sports nearby.
Feel like a local when you enjoy your evening glass of wine or juice on the balcony overlooking the famous Morosini fountain. A variety of cafes and restaurants is just a short walk away. You'll even have your own kitchen in case you want to cook something from the fresh produce found in the nearby central market.
Located within a walking distance to any major site this apartment offers luxurious amenities. Guests say that it's really close to the old town pedestrian area yet the street is very quiet.
Luxury villa near Heraklion with amazing views of the Aegean Sea and the beach of Lygaria. You'll find here an Olympic-size swimming pool, a private beach, and a private marina.
The tastefully decorated suite combines the deep blue of the Aegean Sea with bright white of the Greek sky. Just minutes from the beach, this is the perfect spot to rest after having a nice dinner in the seaside fish taverns.
Located near the lively Rethymno downtown, this apartment features stunning views of the Mediterranean sea.
If you wish to have breakfast with a unique view of the Old Venetian town Chania, this is the perfect apartment for you. It's quirky, stylish, and has its own Jacuzzi bathtub!
Just a tip from the previous guests – there is no on-site parking. So that's an inconvenience if you have rented a car.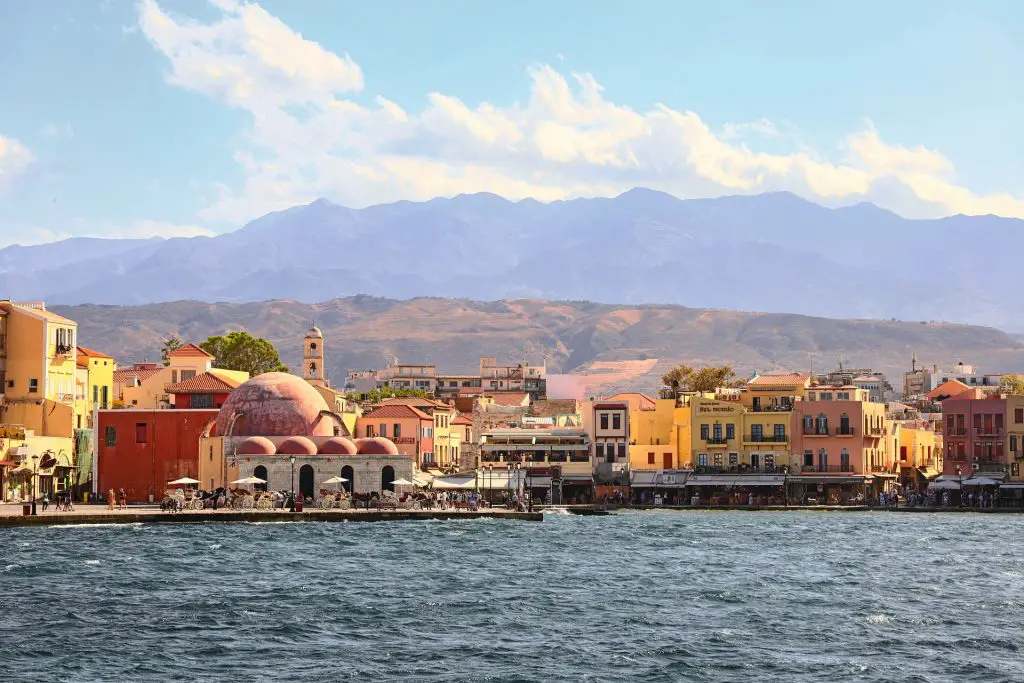 Enjoy peaceful tranquility in this room where the design has been inspired by the distinct Minoan pottery. This is a place for relaxation, reading a good book, enjoying a glass of wine, and overlooking the panoramic views of Chania.
Located away from the big cities this apartment offers privacy and a pool just for you.
Here you'll find a cozy atmosphere and a great location near the beach and shops. Previous guests have said that there might be a surprise bottle of Raki waiting for you here.