Some of the links in this post are affiliate links. This means if you click on the link and purchase the item, I will receive an affiliate commission at no extra cost to you. All opinions remain my own.
Europe at Christmas is nothing short of magical. With its snow-draped landscapes, festive markets, and age-old traditions, it's a dream destination for many.
But what if you're on a budget? Does that mean you have to miss out on the European Christmas charm?
Absolutely not!
Dive into our curated list of destinations where you can soak up the festive spirit without breaking the bank. From the enchanting streets of Bucharest to the vibrant energy of Tirana, we've got you covered.
Ready to embark on a Christmas journey that's kind to your wallet?
Let's unwrap these hidden European gems and discover how to celebrate Christmas in style, without the hefty price tag.
Table of contents:
Krakow, Poland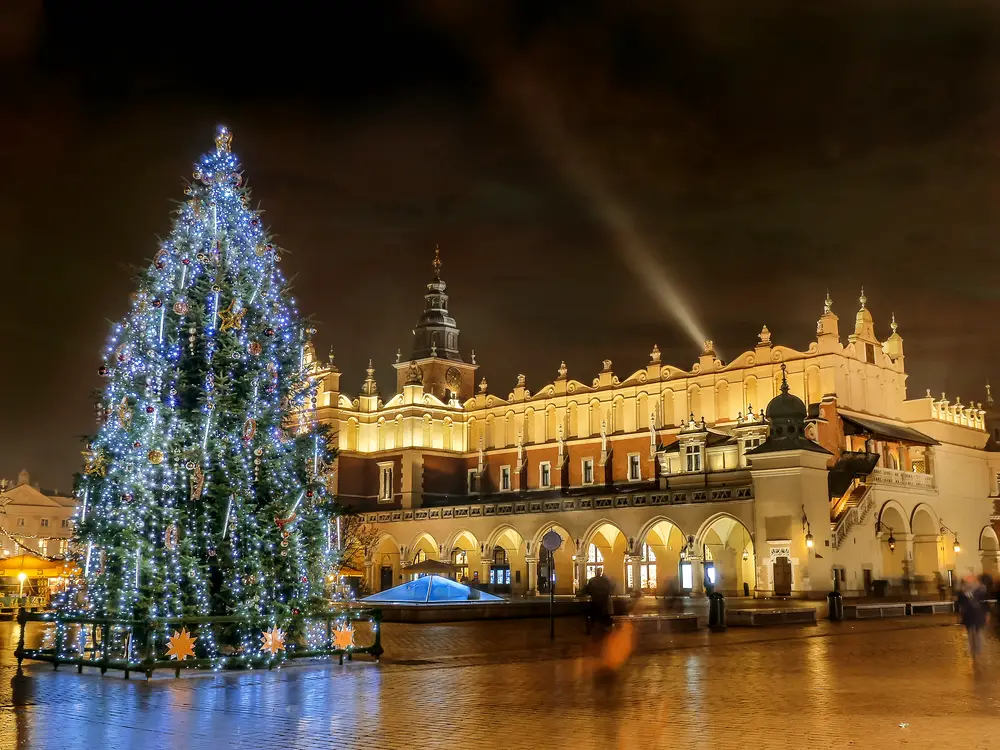 Krakow is a captivating city in Poland that comes alive during the Christmas season. Renowned for its historic charm and architectural wonders, the city offers a unique festive experience.
The heart of the celebration is the Christmas market in the Main Square, where visitors can immerse themselves in local traditions. Here, one can savor traditional Polish delicacies like pierogi (filled dumplings) and bigos (Hunter's Stew), and sip on warm mulled wine.
As for souvenirs, visitors should consider purchasing handmade ornaments, Bolesławiec pottery, and traditional Polish crafts. These items not only serve as a memento of the trip but also showcase the rich cultural heritage of Krakow.
Budapest, Hungary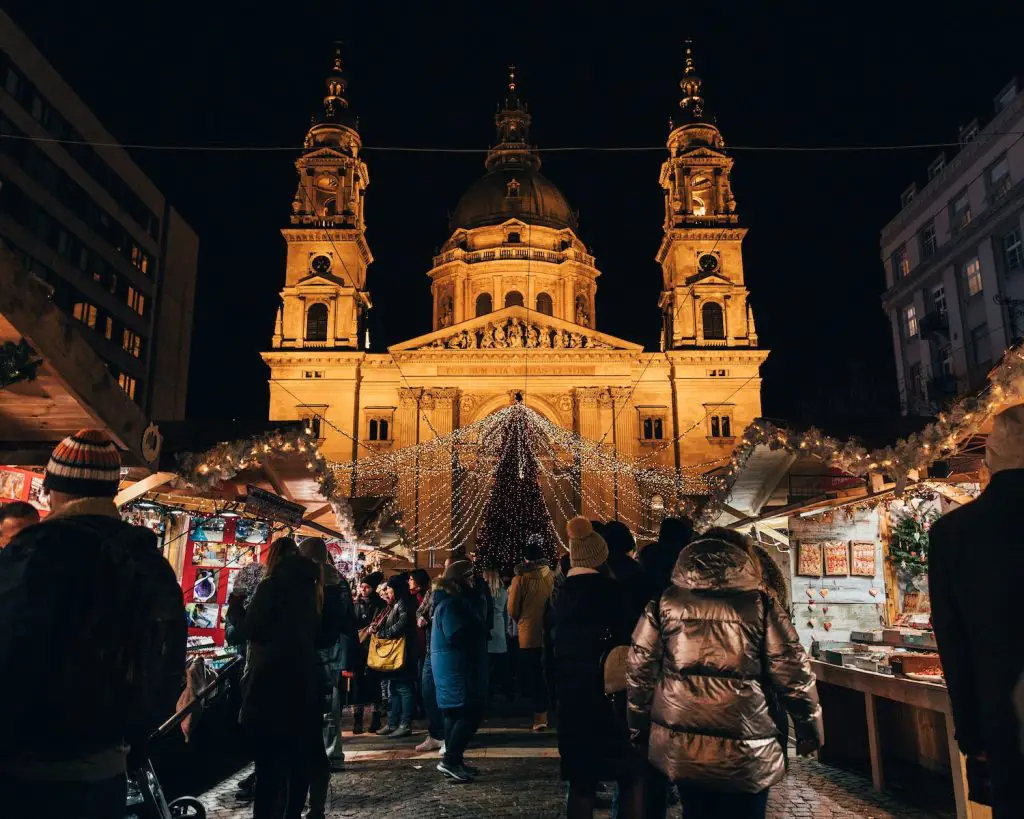 Budapest, the capital of Hungary, is a city that radiates charm and elegance, especially during the Christmas season. Famous for its Danube River views and thermal baths, Budapest offers a unique Christmas experience.
One of the highlights of the season is the Vörösmarty Square Christmas Market, one of Europe's oldest. Here, visitors can indulge in traditional Hungarian treats like chimney cake and enjoy live folk music.
Another must-do activity is taking a Danube River cruise. Illuminated landmarks, such as the Buda Castle and Parliament, create a mesmerizing backdrop for a festive evening on the water.
For relaxation, heading to one of the renowned thermal baths, like the Széchenyi or Gellért, provides a warm respite from the winter chill.
When it comes to souvenirs, Hungarian paprika, intricately designed Herend porcelain, and Tokaji wine are top picks. These items encapsulate the essence of Hungarian culture, craftsmanship, and Christmas spirit.
Prague, Czech Republic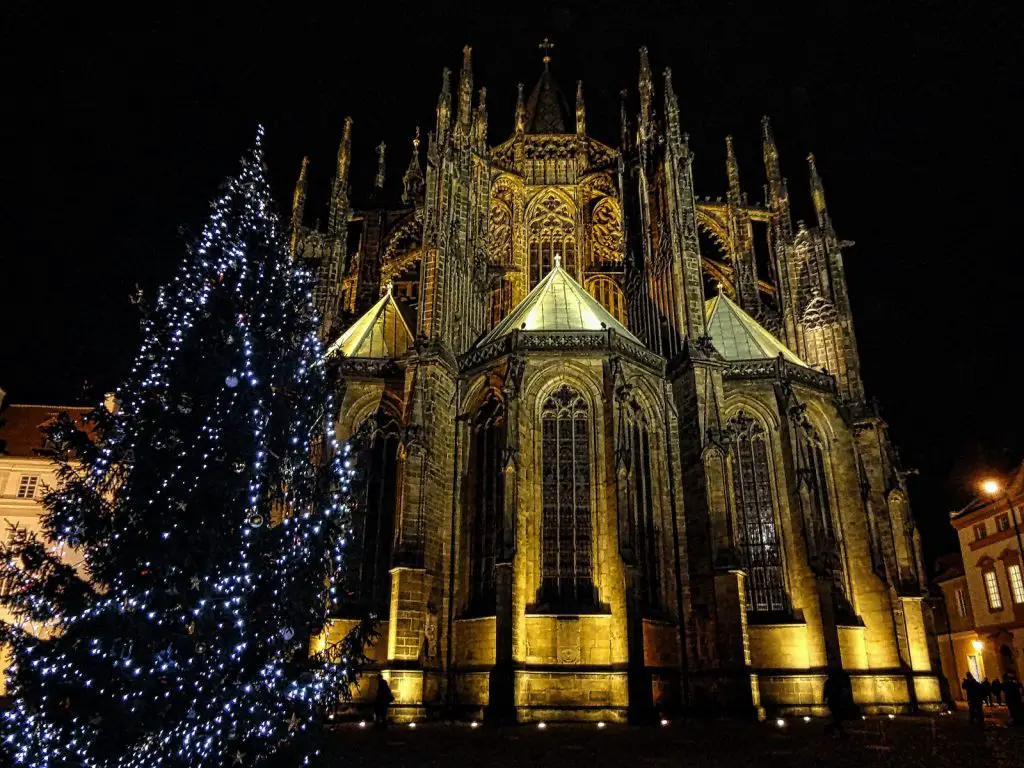 Prague, the enchanting capital of the Czech Republic, is a city steeped in history and architectural splendor. During Christmas, its cobblestone streets and Gothic spires are adorned with festive lights, creating a magical atmosphere.
A visit to the Old Town Square Christmas Market is essential. This iconic market is a hub of festive activities where visitors can savor Czech pastries like trdelník, witness traditional carol performances, and admire the towering Christmas tree. It's the best place to visit on Christmas day to enjoy the festivities.
Another captivating experience is a stroll across the Charles Bridge at night. The illuminated Prague Castle against the night sky offers a breathtaking view.
For a touch of history and spirituality, attending a service at the St. Vitus Cathedral within the castle complex provides a serene Christmas celebration.
For souvenirs, Bohemian crystal stands out as a symbol of Czech craftsmanship. Additionally, traditional wooden toys and Czech garnet jewelry are perfect mementos to take back home.
Riga, Latvia
Riga, Latvia's vibrant capital, is a gem of the Baltic region. With its rich history and stunning Art Nouveau architecture, the city transforms into a winter wonderland during the Christmas season.
The Riga Christmas Market in Dome Square is a festive focal point. Here, visitors can indulge in Latvian delicacies such as piparkūkas (gingerbread) and enjoy the warmth of hot berry wine.
A unique experience is exploring the Old Town adorned with fairy lights, where the blend of medieval architecture and festive decorations creates a magical ambiance. Every Christmas decoration gets you in the spirit of the holiday season.
For a panoramic view of the city's snow-covered rooftops and spires, climbing the tower of St. Peter's Church is a must.
When it comes to souvenirs, Latvian amber jewelry is a popular choice, reflecting the Baltic Sea's treasures. Additionally, hand-knitted mittens with traditional Latvian patterns and black balsam, a traditional herbal liqueur, are ideal gifts to remember the trip by.
Tallinn, Estonia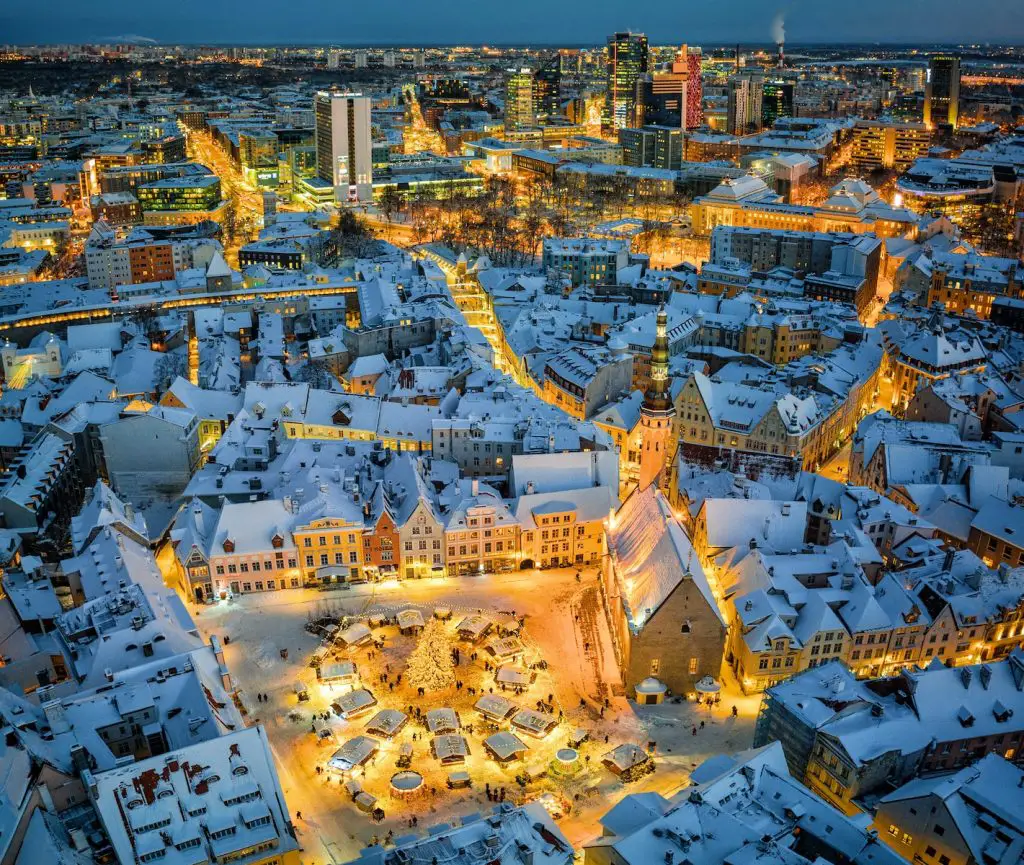 Tallinn, the capital of Estonia, is a harmonious blend of medieval charm and modern vibrancy. During the Christmas holiday, its UNESCO-listed Old Town transforms into a festive fairy tale, complete with snow-covered rooftops and cobbled streets.
The heart of the season is the Tallinn Christmas Market in Raekoja Plats (Town Hall Square). Renowned as one of Europe's most beautiful Christmas markets, visitors can delight in Estonian festive treats such as black pudding and sour cabbage, and warm up with spiced mulled wine.
Exploring the Old Town's medieval walls and towers offers a journey back in time, with panoramic views of the city's winter landscape.
For a touch of Estonian culture, attending a traditional Christmas concert in one of the city's historic churches is a soulful experience.
As for souvenirs, Estonian handicrafts like hand-woven textiles and wooden utensils are a testament to the country's artisanal heritage. Kalev chocolate, Estonia's oldest and most cherished brand, is a sweet memento to bring back.
Bratislava, Slovakia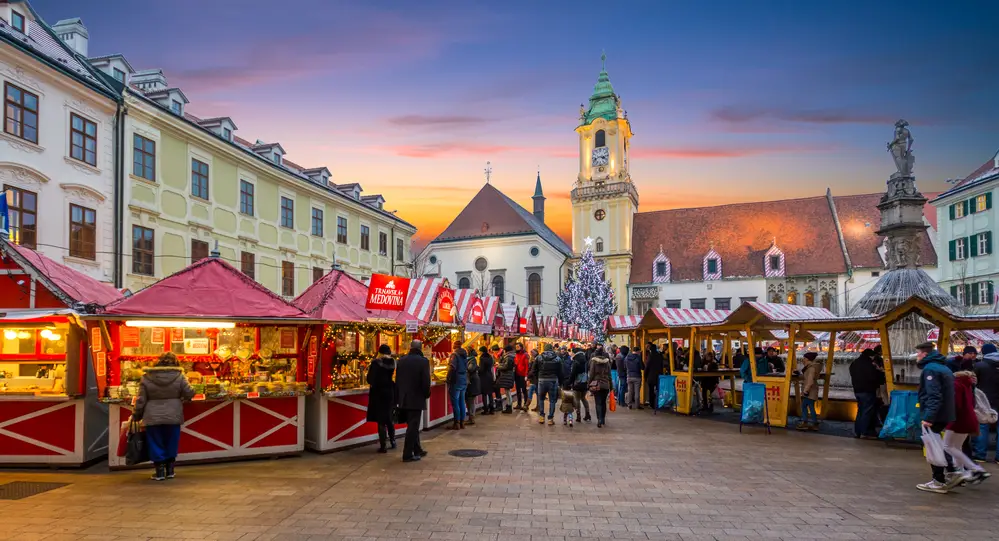 Bratislava, Slovakia's capital, is a city where historic charm meets modern elegance. Nestled on the banks of the Danube River, Bratislava becomes a festive haven during the Christmas time.
The city's festive spirit is best experienced at the Bratislava Christmas Market in the Main Square. Here, visitors can relish traditional Slovak treats like lokše (potato pancakes) and medovníky (honey gingerbread cookies).
A leisurely walk along the Danube promenade offers picturesque views of the city's landmarks, beautifully illuminated against the winter sky.
For a dose of history and panoramic vistas, ascending the Bratislava Castle is a must, providing a bird's-eye view of the city's festive lights.
When it comes to souvenirs, Slovak folk crafts such as hand-painted ceramics and embroidered textiles are perfect keepsakes. Additionally, Slovak wines, especially those from the Small Carpathians region, are excellent gifts to remember the flavors of the trip.
Vilnius, Lithuania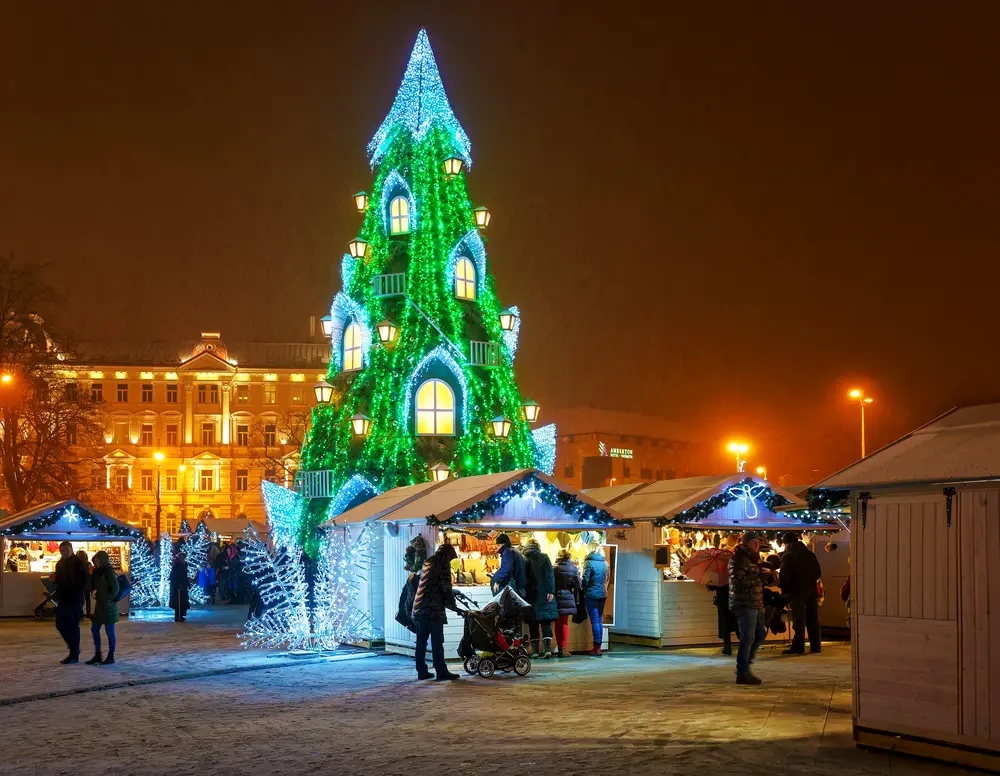 Vilnius, the capital of Lithuania, is a city where history, art, and culture converge. During the Christmas season, its Baroque architecture and narrow alleys are adorned with shimmering lights, creating a festive ambiance. If you are looking for a white Christmas, this is the right place for you!
The centerpiece of the city's celebrations is the Vilnius Christmas Market in Cathedral Square. Here, visitors can savor traditional Lithuanian dishes like kūčiukai (small pastries) while browsing handcrafted gifts.
A visit to the Gediminas Tower offers panoramic views of the city's snow-draped skyline, making it a perfect spot for capturing holiday memories.
For a spiritual experience, the St. Anne's Church, a masterpiece of Gothic architecture, hosts enchanting Christmas services.
As for souvenirs, Lithuanian amber jewelry is a sought-after item, reflecting the Baltic's golden treasures. Traditional woven textiles and wooden crafts, showcasing Lithuania's rich artisanal heritage, are also ideal Christmas gifts.
Zagreb, Croatia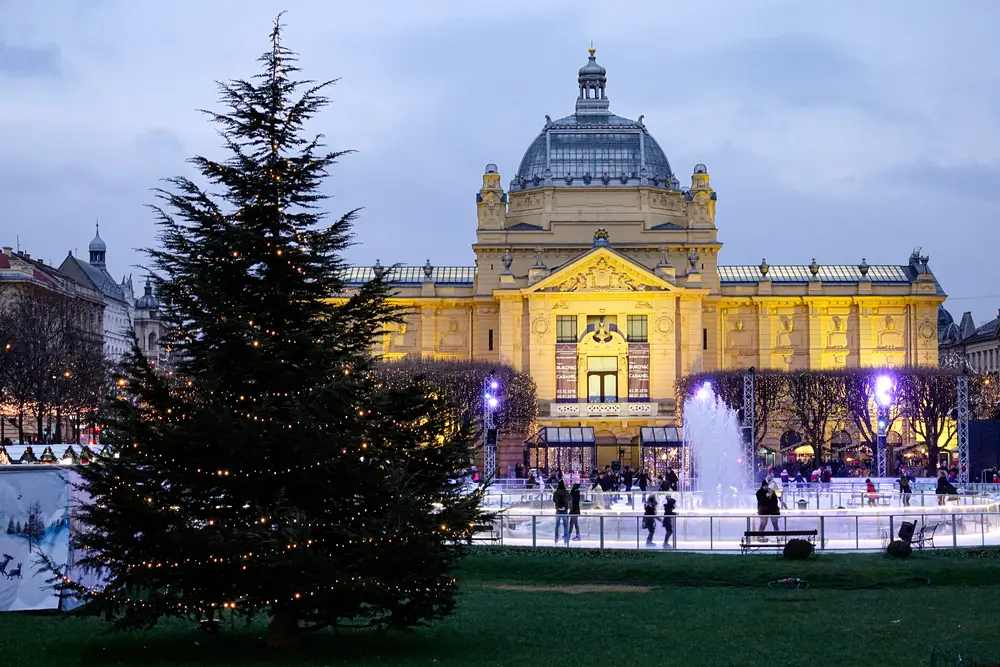 Zagreb, Croatia's vibrant capital, is a blend of historic charm and contemporary energy. During the Christmas season, the city comes alive with festive lights, music, and a palpable sense of joy.
The Zagreb Advent is a highlight, having been voted the best Christmas market in Europe multiple times. Set in the city's historic center, visitors can indulge in Croatian festive delicacies like fritule (sweet doughnuts) and warm up with mulled wine.
The Ice Park on King Tomislav Square is a winter wonderland, offering ice skating amidst a backdrop of beautifully illuminated trees.
For a touch of Croatian culture, attending a traditional Christmas concert in the city's squares or churches provides a melodious celebration.
When it comes to souvenirs, Licitar hearts are iconic. These colorful, decorated gingerbread crafts symbolize love and celebration. Additionally, Croatian wines and olive oils, renowned for their quality, are perfect gifts to bring back the flavors of the region.
Belgrade, Serbia
Belgrade, Serbia's dynamic capital, is a city where history intertwines with modernity. During the Christmas season, Belgrade exudes a festive atmosphere, with its streets and squares adorned with twinkling lights and decorations.
The Belgrade Christmas Market in Republic Square is a festive hotspot. Here, visitors can enjoy traditional Serbian treats like ćevapi (grilled minced meat) and sip on warm rakija, a local fruit brandy.
A stroll along Knez Mihailova Street, the city's main pedestrian zone, offers a vibrant display of lights, music, and holiday stalls.
For a serene experience, attending a midnight mass at St. Sava Temple, one of the largest Orthodox churches in the world, is truly memorable.
When it comes to souvenirs, Pirot kilims are a standout. These handwoven carpets, with intricate patterns, are a testament to Serbia's rich textile heritage. Ajvar, a red pepper-based condiment, is another must-buy, capturing the flavors of Serbian cuisine.
Sofia, Bulgaria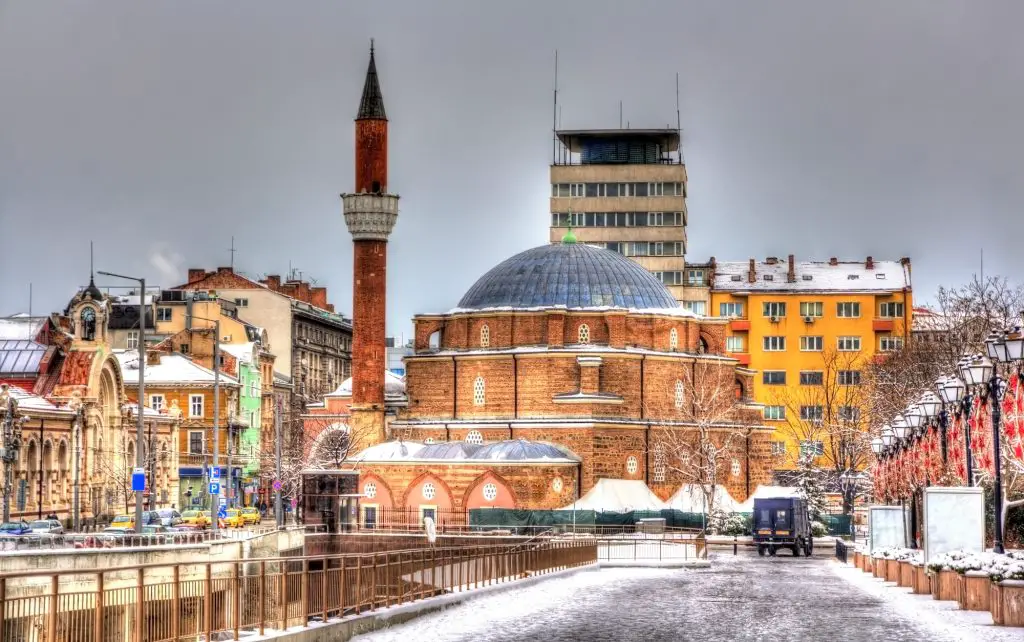 Sofia, the capital of Bulgaria, is a city where ancient history meets modern life. As Christmas approaches, Sofia transforms into a winter wonderland, with its architectural landmarks serving as a picturesque backdrop for festive celebrations.
The Sofia Christmas Market in Borisova Gradina is a must-visit. Here, attendees can savor traditional Bulgarian dishes like banitsa (cheese-filled pastry) and warm themselves with a cup of hot mulled wine.
The Alexander Nevsky Cathedral, an iconic symbol of Sofia, is not only an architectural marvel but also hosts soulful Christmas services that resonate with tradition.
For those seeking a blend of nature and festivity, a walk in the snow-covered Vitosha Mountain, which overlooks the city, offers breathtaking views and a serene ambiance.
For souvenirs, Bulgarian rose products, ranging from perfumes to cosmetics, are highly coveted, capturing the essence of Bulgaria's famous Rose Valley. Handmade ceramics and traditional wooden crafts reflect the country's artisanal skills and make for cherished keepsakes.
Ljubljana, Slovenia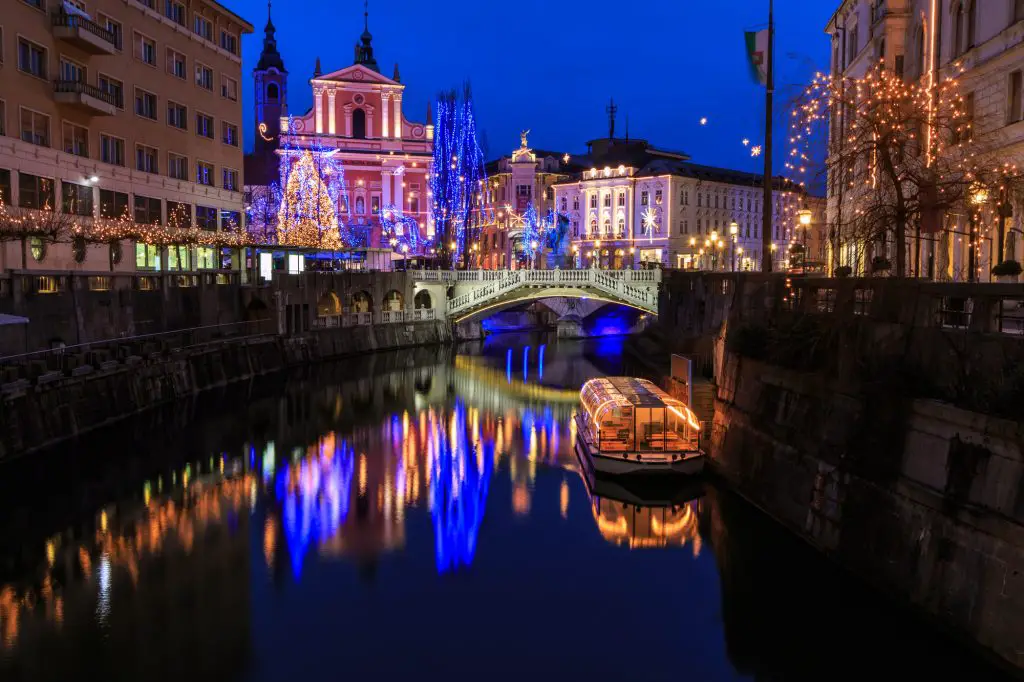 Ljubljana, the enchanting capital of Slovenia, is a fusion of Central European charm and the Mediterranean's relaxed vibe. During Christmas, the city becomes a fairy-tale setting, with its medieval streets and squares illuminated by thousands of lights.
The heart of the city's festivities is the Ljubljana Christmas Market along the Ljubljanica River. Here, visitors can indulge in Slovenian holiday treats like potica (nut roll) and sip on warm honey brandy.
The Triple Bridge, an architectural masterpiece, is adorned with festive decorations, making it a picturesque spot for holiday photos.
For a touch of magic, a visit to Ljubljana Castle is a must. Perched atop a hill, the castle offers panoramic views of the city's festive lights.
When it comes to souvenirs, Idrija lace stands out. This intricate handcrafted lace is a testament to Slovenia's rich artisanal tradition. Slovenian wines, especially from the Vipava Valley, are also perfect gifts, capturing the country's diverse terroir.
Bucharest, Romania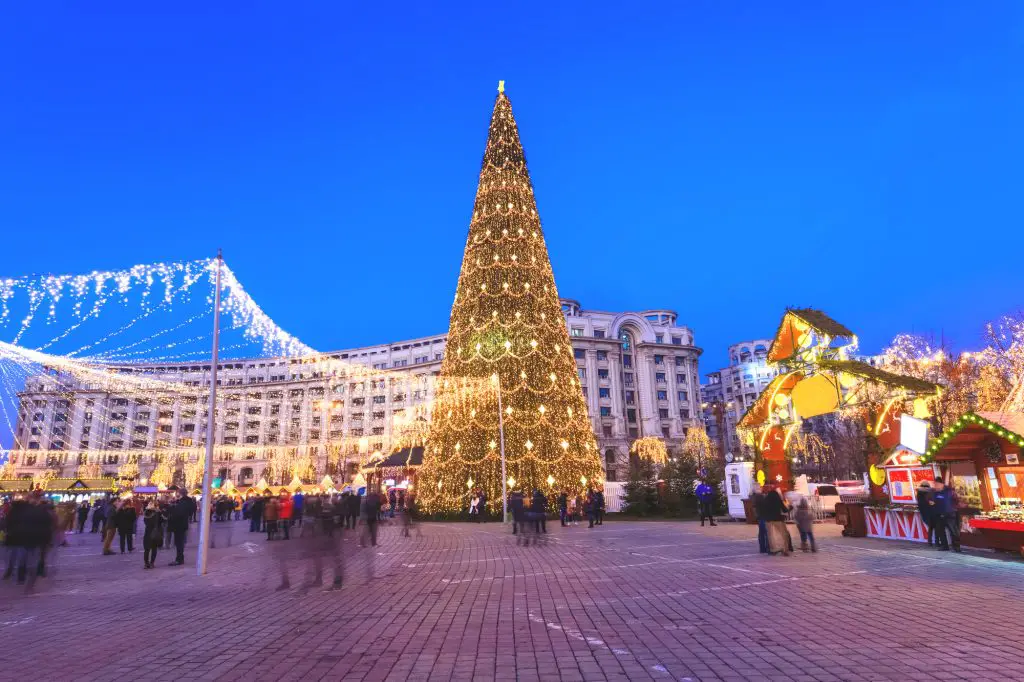 Bucharest, Romania's vibrant capital, seamlessly blends its rich history with modern urban energy. As Christmas approaches, Bucharest dons a festive cloak, with its broad avenues and historic landmarks illuminated in festive splendor.
The Bucharest Christmas Market in Constitution Square is a focal point of celebrations. Here, visitors can relish traditional Romanian delicacies like mămăligă (cornmeal porridge) and cozonac (sweet bread), while sipping on warm tuică, a local plum brandy. You might even meet a Santa Claus here!
The Palace of the Parliament, one of the world's largest administrative buildings, is beautifully lit during the season, offering a majestic backdrop for holiday photos.
For a spiritual experience, attending a service at the Patriarchal Cathedral, an iconic religious edifice, provides a glimpse into Romania's Orthodox Christian traditions.
For souvenirs, Romanian folk art is a must. Hand-painted eggs, intricate wood carvings, and vibrant textiles showcase the country's rich artistic heritage. Romanian wines, particularly from the Transylvania region, are also excellent gifts, reflecting the country's diverse viticultural traditions.
Tirana, Albania
Tirana, the dynamic capital of Albania, is a city where tradition and modernity coalesce. During Christmas, Tirana sparkles with festive lights, turning its streets and squares into a vibrant holiday canvas.
The city's main square, Skanderbeg Square, is the epicenter of Christmas festivities. A grand Christmas tree, adorned with lights, stands tall, while local stalls offer traditional Albanian treats like byrek (filled pastry) and warm raki (fruit brandy).
The Resurrection Cathedral, one of the largest Orthodox cathedrals in the Balkans, holds special Christmas services, offering a serene space for reflection amidst the festive buzz.
For a panoramic view of the city's holiday lights, a visit to the Dajti Ekspres Cable Car is a must, taking visitors up Dajti Mountain.
When it comes to souvenirs, Albanian handicrafts stand out. Handwoven textiles, intricate lacework, and traditional wooden carvings are the perfect mementos of the trip. Albanian olive oil, produced in the country's southern regions, is another delightful gift, capturing the essence of the Mediterranean.
What to read next?
---
---