Some of the links in this post are affiliate links. This means if you click on the link and purchase the item, I will receive an affiliate commission at no extra cost to you. All opinions remain my own.
These are the most common travel blogging mistakes that are made every day. While there are numerous mistakes to mention, there are nine of them that come to mind initially.
I personally have made each and every one of these mistakes, some of them multiple times, and I might make them again in the future.
Instead of relying on the notion that mistakes help you grow, it would be even better to avoid mistakes from the start.
#1 Be inattentive to details
To have a successful travel blog, it is crucial to create unique content that highlights the main aspects. While sharing your personal story and experiences can help you connect with your audience, it is important to know when and where to share them. In order to drive traffic to your blog and rank higher, focus on writing helpful and fact-oriented articles.
For example, articles like "How to Visit the Coba Ruins in Mexico" and "How to Hike to Huchuy Qosqo Without a Guide" are popular because they provide valuable information such as bus schedules, costs, and packing tips. Avoid the common travel blogging mistake of writing destination-specific pieces without sharing any details. Remember, sharing specific and practical information is what adds value to your posts.
#2 A superficial understanding of SEO
One common travel blogging mistake is writing without SEO in mind. Before your fingers hit the keyboard, ensure your articles have a clear focus keyword, images with alt attributes, a meta description, suitable word count, and proper formatting with headers and bullet points for easy reading.
To run a successful travel blog, understanding and utilizing SEO is crucial.
#3 Too little content
One common mistake in travel blogging is not creating enough unique content. It's understandable that life can get in the way, but if you're investing time, money, and effort into starting a travel blog, it's essential to update it regularly.
I used to believe that I needed to embark on grand adventures to interesting places just to have something to write about, but that's not true.
Also, try to take the time to research. Read books, local websites, and watch movies. While web services won't always work the way you expect, you have a way. Learn how to use a VPN on Roku and you will be able to watch any content. While VeePN is needed for this, you will soon realize how small this price is for security, convenience, and access to content.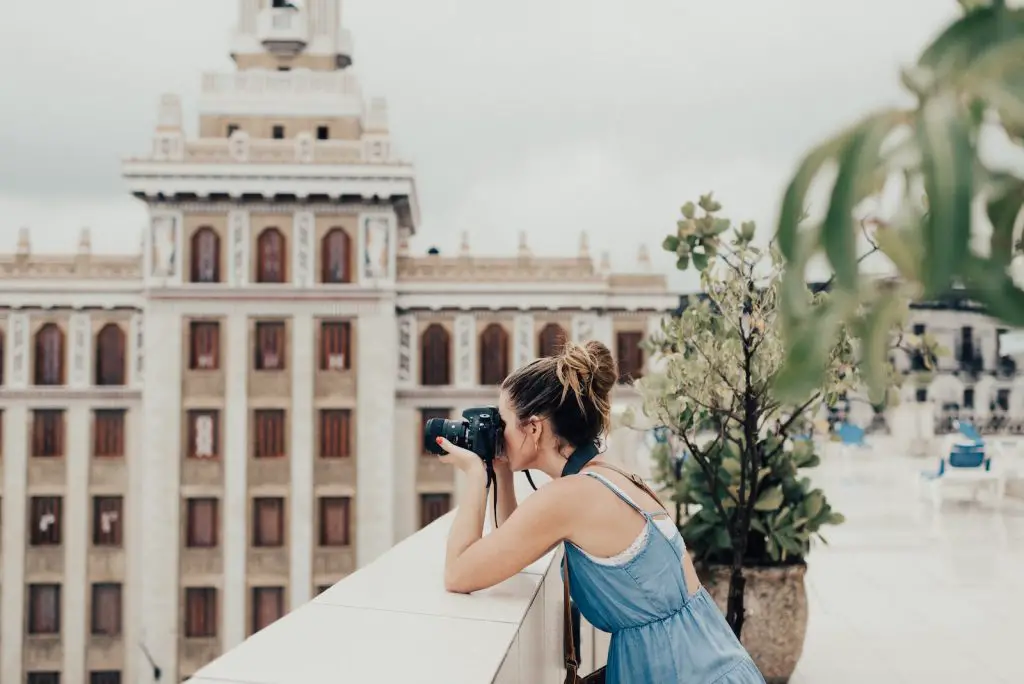 #4 Travel too fast
You should be able to spend an extensive amount of time in each place you visit. This way you can collect deeper and more unique content. Most competitors have little understanding of the locality and culture, giving run-of-the-mill and generic descriptions or advice.
While many people may write about popular destinations like Machu Picchu in Peru, not everyone offers guides on lesser-known hikes like Kinsa Cocha. While there are plenty of bloggers enjoying the beaches of Mexico, fewer are exploring active volcanoes or visiting every brewery in Mexico City.
Whether you're planning a vacation or long-term travel, I encourage you to slow down and focus on one country or region. This approach will enable you to create exceptional content that highlights the essence of the area.
#5 Don't look into the future
Quitting your job and selling everything to travel may seem romantic, but it's important to consider the long-term consequences. Many travelers embark on extended trips only to find themselves financially drained and needing to start over.
If indulging in a grand adventure is your ultimate dream, then go for it. However, if you aim to travel more sustainably from a financial standpoint, it's wise to have a well-thought-out plan in place.
While a profitable blog is not necessary for long-term travel, having a steady income is vital. Explore the Working Abroad series for detailed guides on breaking into various travel-related industries.
#6 Focus on too many things
I made the mistake of spreading myself too thin. However, I quickly realized the importance of focusing solely on writing good content. This decision allowed me to find my voice, attract more readers, and explore new directions.
Recently, I came across a book called "Endurance" by Scott Kelley, an astronaut who spent a year on the Space Station. He shared valuable advice from the Navy Seals that resonated with me: "Slow is efficient. Efficient is fast. Slow is fast."
By taking the time to create unique and valuable content, your blog will yield noticeable results. Avoid rushing the process by trying to do everything at once. Instead, concentrate on what truly matters to you and do it well.
Conclusion
Chances are, unless you were an expert blogger in your past life, you're bound to make some common travel blogging mistakes. This insight can help you avoid most of them and make your blog launch smoother.
Good luck! If you have any questions, comment below.