Some of the links in this post are affiliate links. This means if you click on the link and purchase the item, I will receive an affiliate commission at no extra cost to you. All opinions remain my own.
Although the Caribbean is more famous for its stunning beaches, it has varied hiking trails with scenic views that you can best explore with your friends. There's nothing more relaxing than hiking through lush rainforests and toward the top of a majestic mountain where you can enjoy breathtaking views of the vast Caribbean Sea.
So, if you're taking your friends on a hiking holiday, here are the best places for a group hiking around the Caribbean.
Jamaica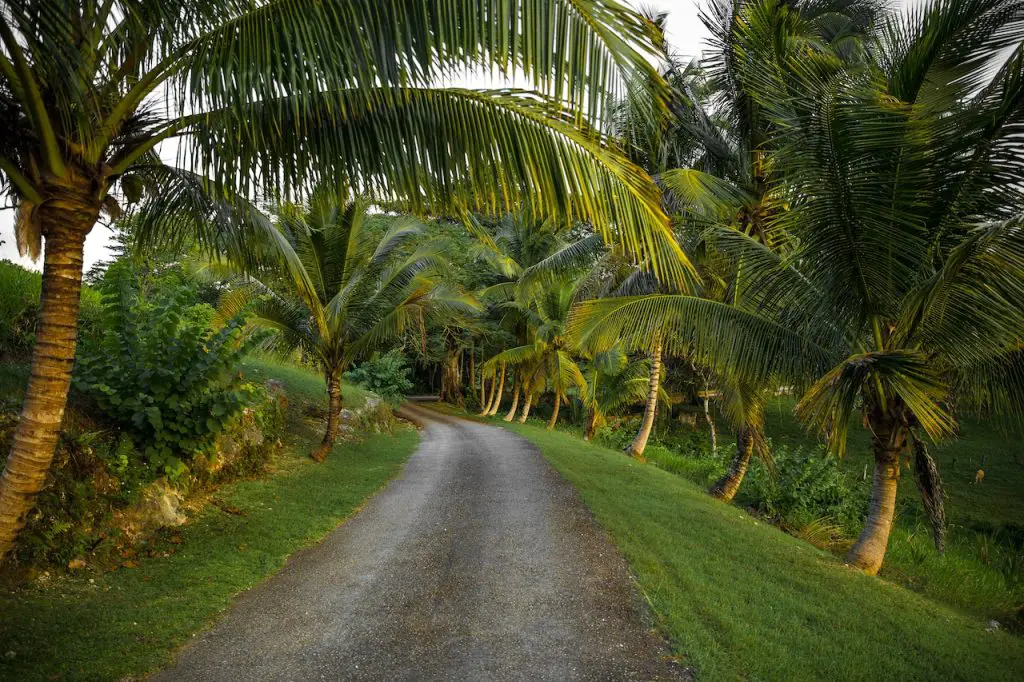 While most visitors would come to Jamaica for its lovely beaches featuring crystal blue waters and soft white sands, the island is also a paradise for hikers, where scenic trails zigzag through jungles, scrambling over mountain ridges and into majestic waterfalls. If your group is into adventurous hiking, you can tackle unmarked trails leading to remote locations and secluded bays.
At 12 km long, the trail to Blue Mountain Peak is one of Jamaica's best hiking trails. It begins in Penlyne Castle village, where you can spend the night before setting off in the dark at dawn to get to the summit in time for sunrise. The first portion of the trail requires walking through a series of steep climbs called the Jacob's Ladder. As you arrive at the summit, you are guaranteed breathtaking views of the island, especially on a clear day when you can even catch a glimpse of Cuba.
For group hiking with the family, take the One Love Trail, which is suitable for hikers of all levels and ages. It starts near the cruise ship pier of Ocho Rios, taking you to a track with a statue of Bob Marley. The path is mostly flat and follows a coastal trail with opportunities to stop for a refreshing dip at a cove and a small waterfall tumbling out into the sea.
St Lucia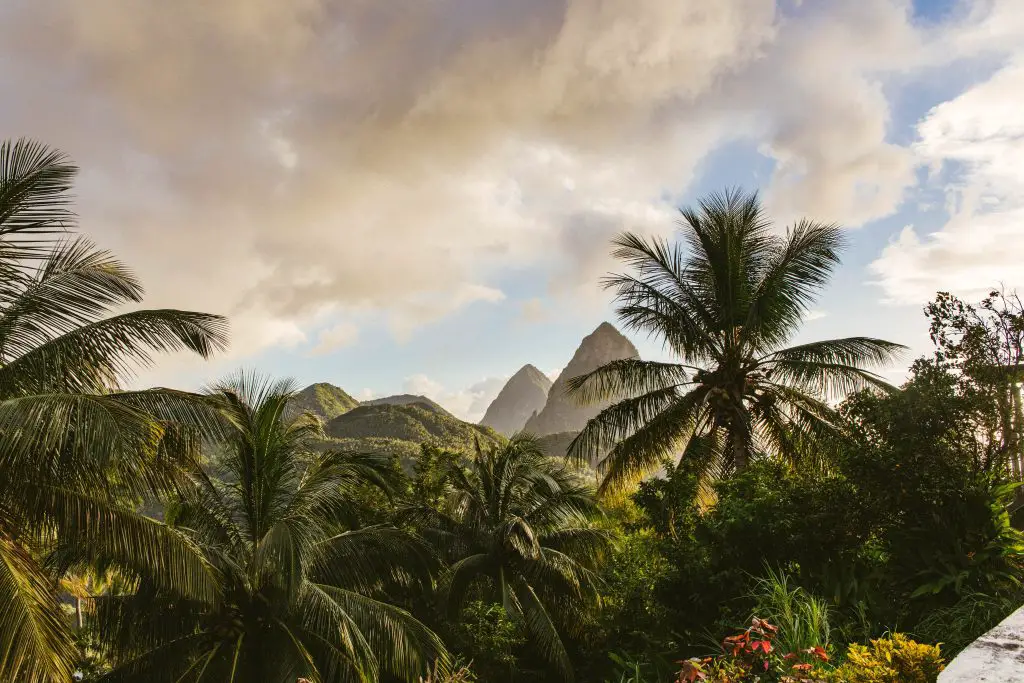 Famous for its unspoiled natural beauty, St Lucia is one of the Caribbean's most popular spots for hiking. It offers ample opportunity for group hiking excursions. Your hike will take you through the mountainous southern region, passing an abundance of waterfalls and verdant rainforests. 
Sprawled across 44 acres of land, the Pigeon Island National Park is one of the best places to enjoy a scenic hike in St Lucia. Lying at the island's northern tip, it has easy and well-marked trails consisting of stone paths. To get to the first lookout point, you'll have to climb some steps flanked by wooden rails for added support. You'll eventually get to Fort Rodney, where you can marvel at the panoramic view of the northwest coastline. Here, you'll find the remains of a military fort with a cannon and powder room. It's an easy but fun hike you can take without a guide. 
For families hiking with kids, take the Mount Pimard Trail, which leads to Mount Pimard, a lush mountain perched in Rodney Bay. The trail begins at a straight path leading to Pebble Beach. Once you get past the beach, prepare for an uphill climb, where you can catch a glimpse of fantastic views. On a clear day, you can enjoy a breathtaking view of Mount Gimie, St Lucia's tallest mountain.
Barbados 
You'll find some of the Caribbean's best hiking trails on the island of Barbados, which boasts stunning natural landscapes and a mild climate. Getting out and about on foot with your group is the most enjoyable way of discovering the island's beautiful landscapes, from flawless beaches to lush forests. At the same time, you'll learn fascinating history and rich culture along the way. 
When planning your hiking adventure in Barbados, you should also think about your accommodation. Thankfully, some of the most luxurious villa rentals in the Caribbean are in Barbados, offering the perfect place to relax and unwind after a day of adventures. These villas have multiple rooms, allowing you to stay in one place, which makes for a more intimate and enjoyable bonding experience.
Once you've sorted your accommodation, it's time to plan your hiking route. The most popular trail starts in Bath and ends in the Bathsheba Railway Line, which use to transport sugar cane from the estates of St Andrews, going to the port of Bridgetown. It's a scenic trail taking you through the heart of the Atlantic Coast. Some parts are shaded with trees and require passing through grape bushes and vines.
Grenada
Grenada is home to incredible beaches and vibrant coastal towns that you can best explore on a hike. Attracting nature lovers and avid hikers, Grenada offers many scenic walks suitable for all levels. Some trails will take you to gorgeous waterfalls and national parks offering breathtaking nature views. 
The walk towards St Margaret's Falls is a great trail to take. Also called the Seven Sisters, St Margaret's is a series of cascading waterfalls featuring deep and refreshing natural pools where you can take a break for a swim. The trail is suitable for all levels and features wide paths, taking you through lush forests and farmlands before arriving at the waterfalls. 
If you want to hike Grand Etang National Park, there are two trails you can take. Both can be somewhat challenging, so they are more suited to experienced hikers. The circular walk takes about an hour and offers stunning lake views but is muddy and rough. Meanwhile, the other trail will require climbing to the rocky peak of Mt Qua Qua, taking about 90 minutes.
Aruba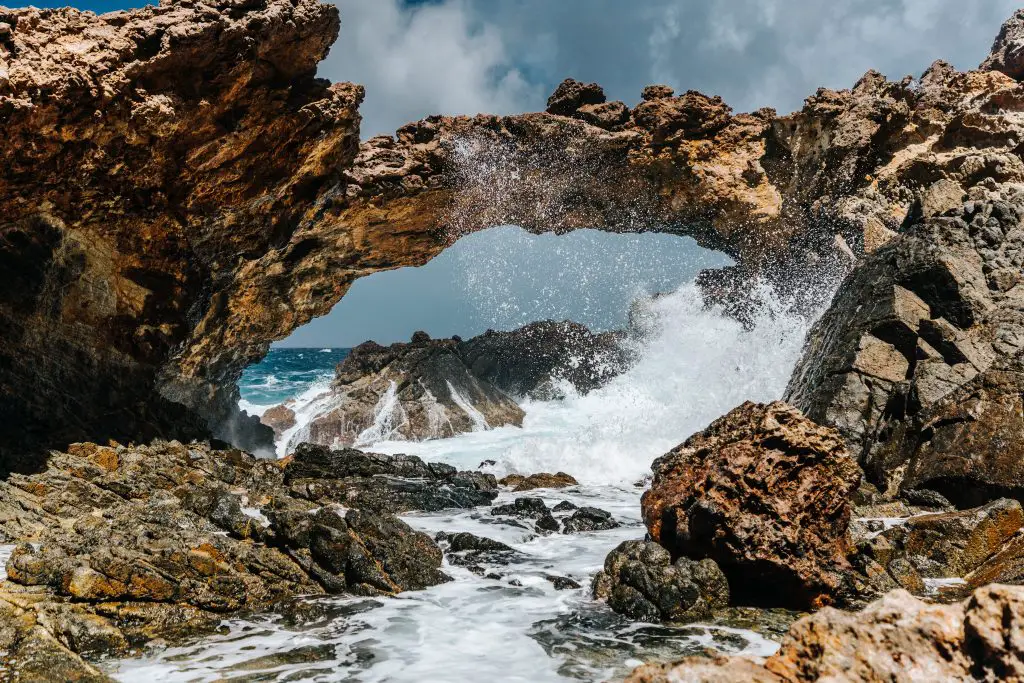 Hiking in Aruba will take you through coastal trails featuring views of sparkling Caribbean waves and glorious white sands. Some go to the island's impressive desert interior, luring travelers away from the ocean and into a different world of adventure. 
If you prefer to hike through coastal paths, take the Conchi Natural Pool Trail, which takes you to the Conchi Natural Pool, a rocky pool on the island's east coast. Your hike will be rewarded with stunning views of the island, with the occasional sighting of rare plants and animals. 
Another great hike in Aruba is the path toward Bushiribana Gold Mill Ruins, a lightly trafficked circular trail leading to the site where they used to mine gold. It's a short and easy hike, more suitable for families with kids, and includes a detour to the island's ostrich farm, not far from the trailhead.