Some of the links in this post are affiliate links. This means if you click on the link and purchase the item, I will receive an affiliate commission at no extra cost to you. All opinions remain my own.
Let's cut to the chase: winter is cold. For many of us, it's a time to huddle up, dig out the holiday decorations, and perhaps engage in a snowball fight.
But amidst this, a savvy traveler spots an opportunity to blend the typical icy scenes with an unexpected, contrasting experience: a spa getaway.
Picture yourself unwinding in a warm, therapeutic pool, the chill of winter held at bay by soothingly hot waters, creating a tangible dichotomy between the frosty exterior and your own cozy surroundings.
This isn't a mere daydream; for many seasoned explorers, winter brings a unique opportunity to indulge in a different kind of vacation, where swimwear and snow boots coexist happily.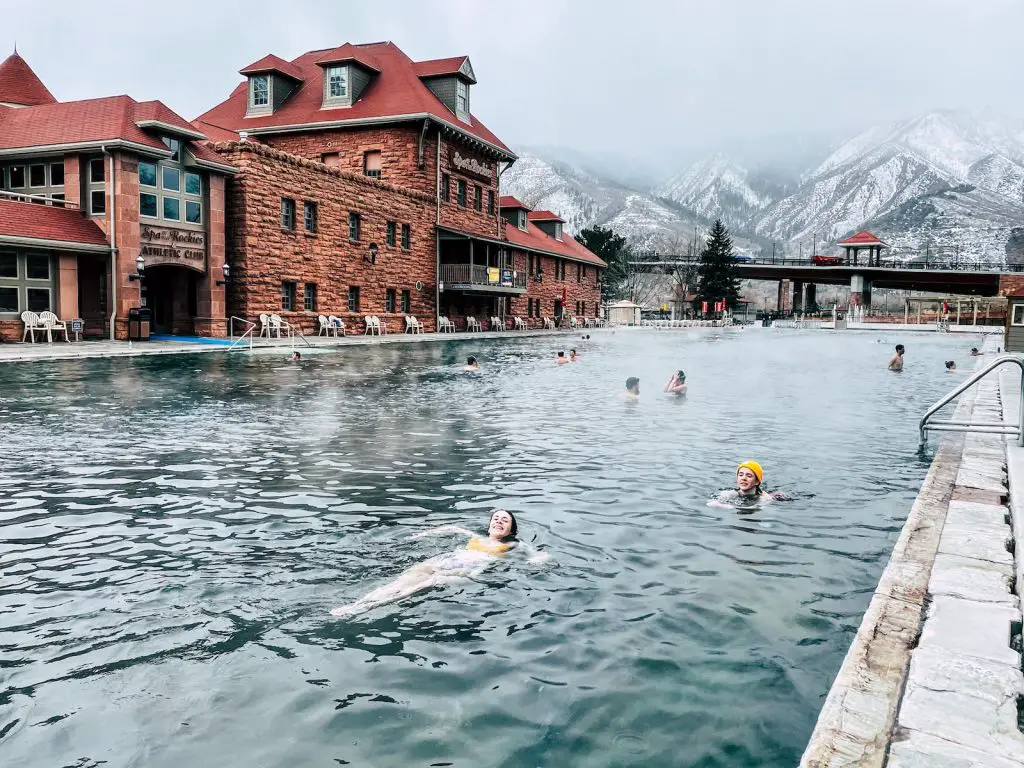 Selecting Your Winter Spa Destination
Choosing a winter spa destination is more than just pinpointing a location with top-tier facilities. It's about identifying places that offer a blend of exceptional winter views, superb thermal waters, and outstanding wellness programs.
Be it a remote location amidst snow-draped mountains or a secluded spa in a bustling winter city, your ideal destination should promise a harmonious blend of winter activities and relaxing spa experiences.
Winter Spa Destinations in the USA
The Lodge at Woodloch – Hawley, Pennsylvania: Nestled in the Pocono Mountains, The Lodge at Woodloch is renowned for its tranquil setting and holistic spa experiences. Guests can enjoy a variety of treatments, including massages, facials, and hydrotherapy, while surrounded by the beauty of the forested landscape.
The Broadmoor – Colorado Springs, Colorado: This historic Colorado resort offers a winter wonderland experience with its luxurious spa overlooking the Rocky Mountains. Known for its outdoor hot tubs and diverse spa menu, The Broadmoor provides guests with a relaxing retreat after a day of skiing or exploring nearby attractions.
Mohonk Mountain House – New Paltz, New York: Located in the Hudson Valley, Mohonk Mountain House is famous for its Victorian charm and stunning lake views. The hotel's award-winning spa offers a range of treatments, including body scrubs, wraps, and massages, allowing guests to unwind in a serene natural setting.
The Allison Inn & Spa – Newberg, Oregon: Set in the heart of Oregon's wine country, The Allison Inn & Spa is known for its vineyard views and exquisite spa experiences. Guests can indulge in vinotherapy treatments, rejuvenating massages, and relaxation by the cozy fireplace during the winter months.
The Greenbrier – White Sulphur Springs, West Virginia: This iconic resort in the Allegheny Mountains boasts a rich history and a world-class spa. The Greenbrier's spa offers mineral baths, and traditional European therapies, providing guests with ultimate relaxation.
As you navigate through various options, consider factors such as accessibility, the type of thermal experiences available, and the surrounding winter activities that can augment your spa retreat.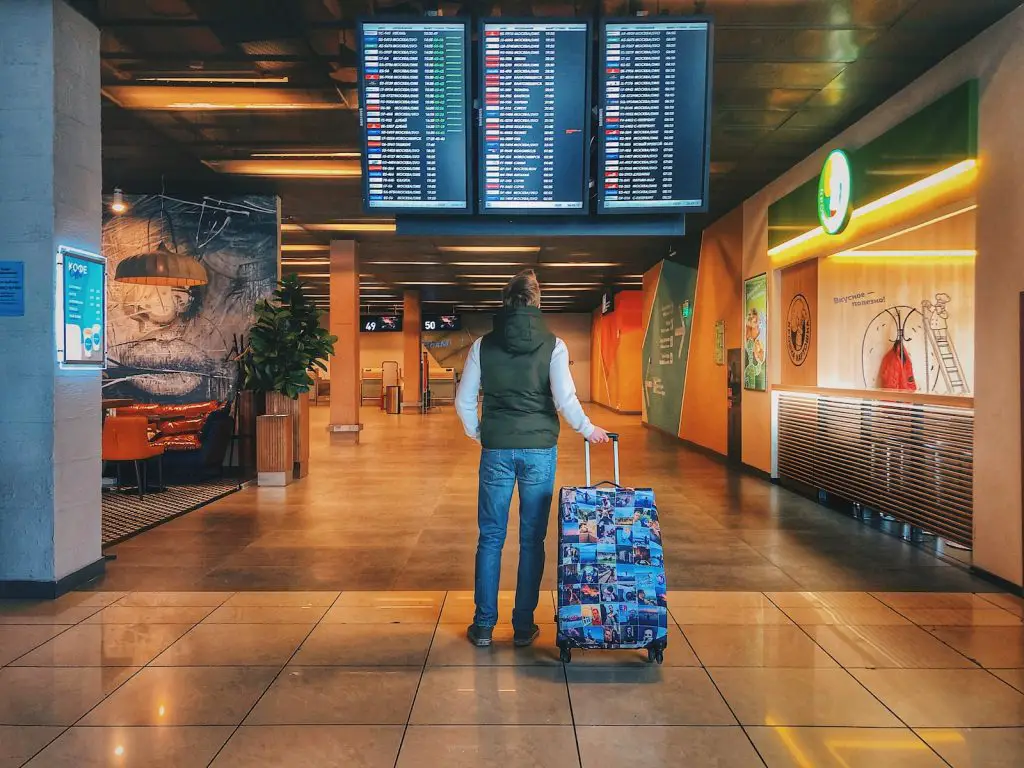 Packing for a Chilly Wellness Escape
Packing for a winter spa getaway requires a careful amalgamation of practicality and luxury. Your suitcase should hold a balance, ensuring that while you're prepped for the crisp winter air, you're also ready to relax at a moment's notice.
Here, think warm outerwear for those chilly excursions and lightweight, comfortable attire for your time spent indoors, enveloped by the warmth of the spa.
Outerwear
When embarking on a winter spa escape, packing the right outerwear is crucial to ensure you stay cozy, comfortable, and stylish during your wellness retreat. Here's a comprehensive guide on what to include in your winter outerwear wardrobe.
Warm Winter Coat: A high-quality winter coat is your first line of defense against the chilly weather. Opt for an insulated, waterproof coat that provides both warmth and protection from the elements.
Layering Essentials: Don't forget to pack thermal or moisture-wicking base layers to keep you warm beneath your clothing. These thin layers trap heat close to your body and are essential for retaining body warmth.
Accessories: Accessories like scarves and hats not only add a touch of fashion but also help to trap heat and protect your head and neck from the cold. Choose stylish options that match your winter spa attire. Don't forget to take gloves and thermal socks as well.
Warm Footwear: Invest in insulated, waterproof boots to keep your feet dry and toasty. Consider packing a comfortable pair for spa lounges and a more rugged pair for outdoor activities.
Sweaters and Cardigans: Pack a selection of sweaters and cardigans for layering over your spa attire. These versatile pieces can be easily removed when you're indoors or add an extra layer of warmth when needed.
What to wear to the Winter Spa
The fashion element of a winter spa getaway might throw you into a bit of a loop. The outer chill demands warm, layered clothing, while the interior spa quarters beckon for lighter, more breathable options. Here's a guide on what to pack for your winter spa wardrobe.
Cozy Bathrobe, Pants, and Slippers: Start with a plush bathrobe and comfortable slippers for lounging around the spa. One stellar addition to your spa wardrobe might be women's beach pants. The lightweight, quick-drying material becomes a traveler's delight, ensuring that transitioning from a hot spa to cooler indoor areas remains breezy. These essentials will keep you warm and make you feel pampered as you move from one treatment to another.
Swimwear: Swimwear in winter spa retreats isn't merely functional; it's an expression, a subtle nod to style amidst the relaxation. Here, the swimsuit becomes more than a piece of fabric; it's a silent communicator of your style and persona, even in the most unexpected of seasons. Your choices may navigate towards timeless, classic designs or perhaps dabble into trending one-piece suits that echo current fashion narratives.
Yoga or Workout Gear: If your spa offers fitness classes or yoga sessions, pack workout attire that's easy to move in. Layering here is helpful too, as you can remove pieces as you warm up during your workout.
Comfortable Loungewear: Beyond the spa treatments, you'll want comfortable loungewear for relaxing in your room or by the fireplace. Soft pajamas, cozy socks, and warm leggings are all great choices.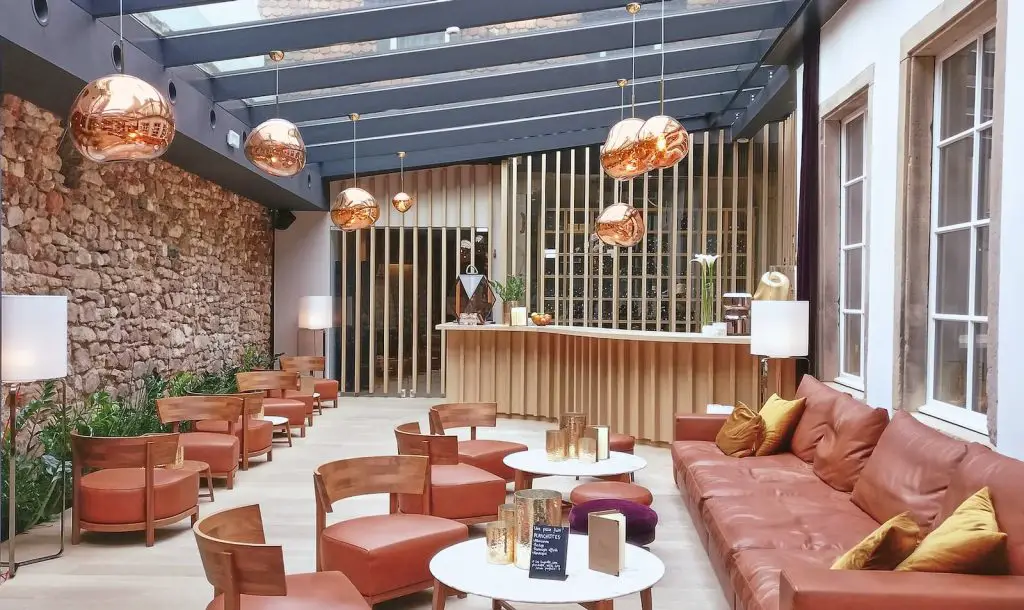 Navigating the Spa Experience
Once you step foot into your winter wellness retreat, the journey of navigation commences. From selecting treatments to respecting spa etiquette, maneuvering through the spa experience should be as serene as the environment itself.
Pay attention to the array of treatments on offer, understand their benefits, and align them with your wellness objectives. Be it a simple massage, a thermal soak, or a holistic wellness program, each option should pave the way toward relaxation and rejuvenation, all while you're safely enveloped in a wintry cocoon.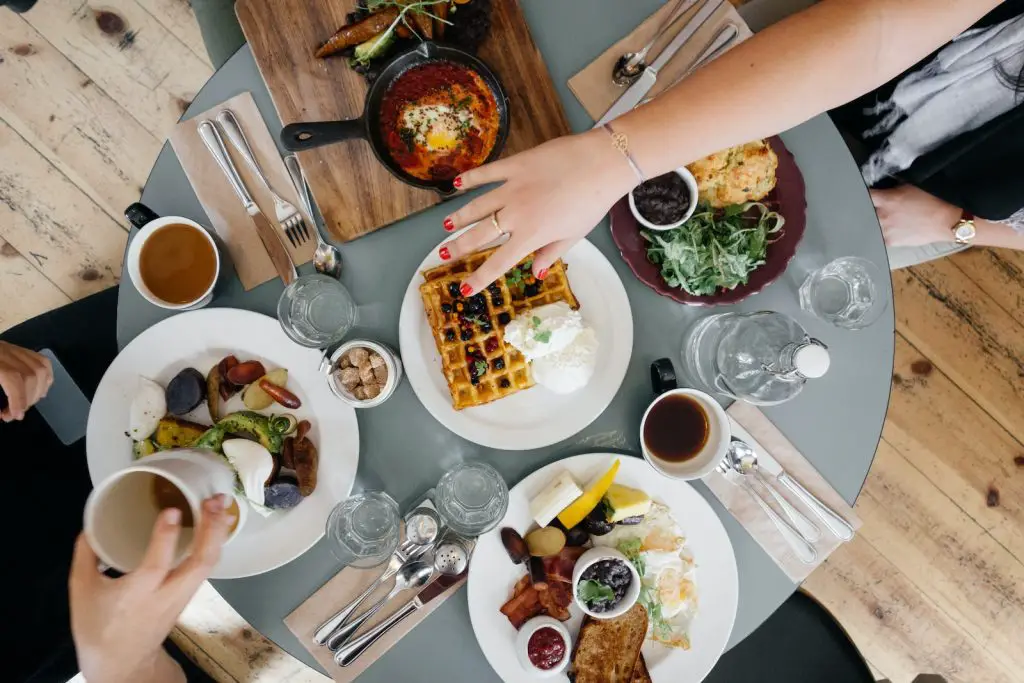 Culinary Explorations in Your Winter Retreat
Imagine coupling your thermal escapades with culinary journeys that tantalize your palate as much as the spa soothes your senses. The gastronomy within your chosen winter wellness retreat should be integral to the experience, offering sustenance and a continuation of the luxury and wellness you're immersing in.
Opt for locations that prioritize fresh, local, and nutritious ingredients, presenting dishes that are both a visual and flavorful feast, enriching your spa journey with an additional layer of sensory delight.