Some of the links in this post are affiliate links. This means if you click on the link and purchase the item, I will receive an affiliate commission at no extra cost to you. All opinions remain my own.
The answer to this question is simple and refreshing: You are never too old for spring break. Age doesn't limit the desire to take a break, explore new places, or seek adventure. What changes, however, are the motivations and preferences for how one spends this time.
Whether you are a parent planning a family-friendly vacation, a teenager eager to explore, a young adult looking to socialize, or a senior interested in cultural experiences, there's a spring break that fits every age group. The activities, destinations and overall theme might shift, but the essence of taking a break and enjoying life remains constant.
Join us as we delve into the different ways people of all ages can enjoy spring break, exploring the unique needs and desires that shape the way we travel, celebrate, and relax.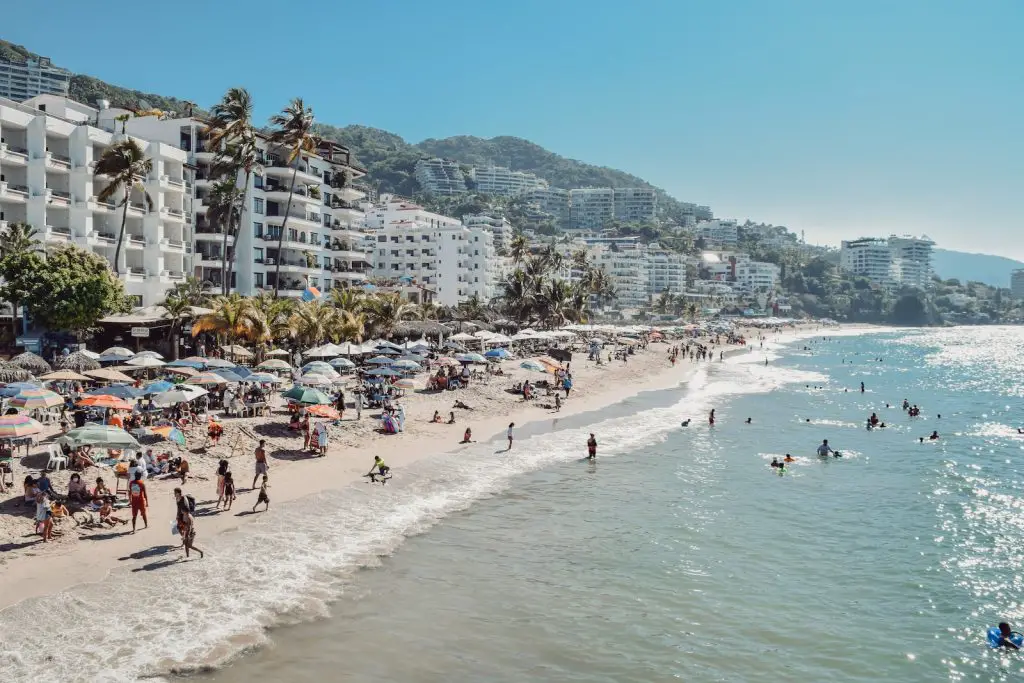 Table of contents:
Kids (Aged 4-12): Family Spring Breaks
When it comes to children aged 4-12, spring break is all about family, fun, and discovery. It's a time to bond, explore new places together, and create lasting memories.
3 Typical Activities
Building Sandcastles on the Beach: Many kids relish the simple joy of playing in the sand. It's an opportunity for creativity and outdoor enjoyment that parents can share in too.
Visiting Theme Parks and Attractions: From thrilling rides to meeting beloved characters, theme parks provide an adventure that delights children and feeds their imagination.
Participating in Family-Friendly Resort Activities: Many destinations offer family-oriented programs like scavenger hunts, craft sessions, or mini-golf. These activities engage the whole family in shared fun.
3 Most Popular Destinations
Orlando, Florida: Home to some of the world's most famous theme parks, Orlando is a magical destination for families looking for thrill and excitement.
Myrtle Beach, South Carolina: With its gentle waves and wide sandy beaches, Myrtle Beach offers endless opportunities for family relaxation and beach fun.
San Diego, California: Renowned for its family attractions like the San Diego Zoo, this city combines outdoor exploration with learning, making it an enriching destination.
The key to a successful family spring break is choosing activities and destinations that cater to the interests and abilities of young children. Whether it's splashing around on the beach or meeting their favorite cartoon characters, kids' spring break is about joy, wonder, and family connection.
The beauty of these years is that the parents often find just as much joy in these experiences, making family spring breaks a cherished tradition for many.
Teenagers (Aged 13-18): Adventure and Exploration
The teenage years represent a time of growth, independence, and a burgeoning desire for adventure. For many teens, spring break is an opportunity to step out of their comfort zone and explore the world in new ways. Whether traveling with family, school groups, or friends, the focus is often on excitement, learning, and self-discovery.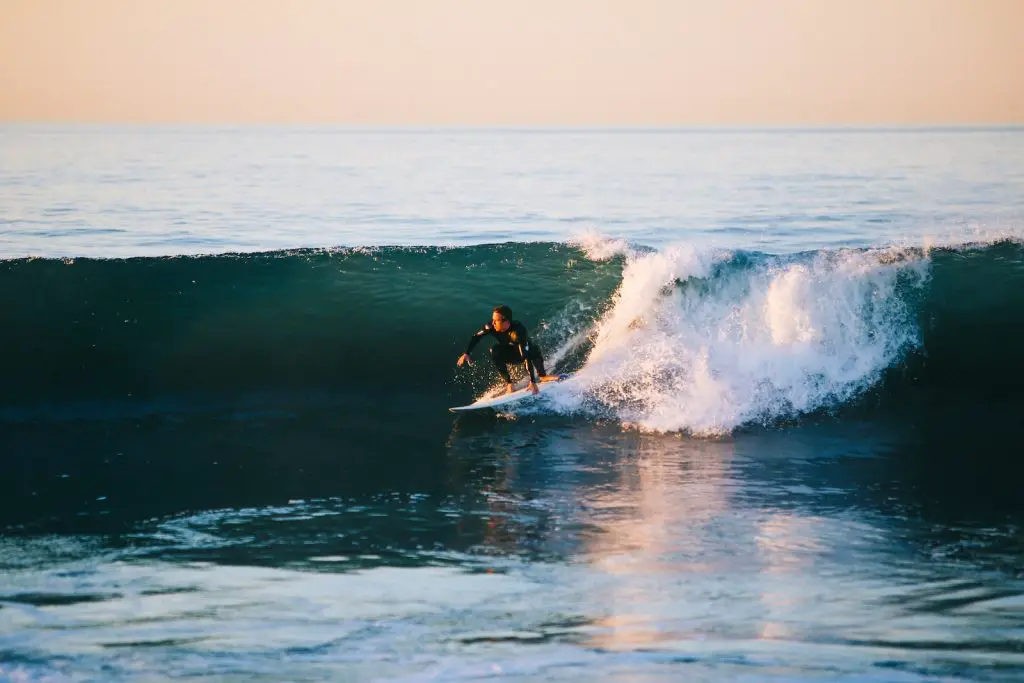 3 Typical Activities
Surfing and Water Sports: The thrill of catching a wave or trying out jet skiing can be a memorable part of a teenager's spring break. Water sports offer both fun and a chance to learn new skills.
Exploring Local Attractions and Museums: Many teenagers are eager to soak up culture and history. Visiting museums, historical sites, and local landmarks can provide enriching experiences.
Joining Youth-Oriented Tours and Events: Specialized tours and events catered to young people offer the chance to meet like-minded peers. These can include adventure camps, hiking expeditions, or youth festivals.
3 Most Popular Destinations
Maui, Hawaii: Known for its stunning beaches and surf culture, Maui provides the perfect setting for water sports and outdoor exploration.
New York City, New York: With its rich cultural offerings, from Broadway shows to world-class museums, New York City appeals to teenagers interested in arts and history.
Costa Rica: For the eco-conscious teen, Costa Rica's rainforests and adventure tours offer a chance to explore nature and participate in eco-tourism activities.
The teenage years are a transitional phase where interests expand and curiosity grows. Spring break can be an exciting platform for teenagers to explore these interests, connect with peers, and gain a greater sense of independence.
By choosing activities and destinations that align with their passions, teenagers can create a spring break experience that is both fun and fulfilling.
Young Adults (Aged 19-30): Party and Social Scene
The young adult years are often marked by a desire for social connection, excitement, and a taste of freedom. Spring break for this age group tends to focus on mingling, enjoying the nightlife, and experiencing the party scene. Whether it's with close friends or new acquaintances, the goal is to let loose and have a great time.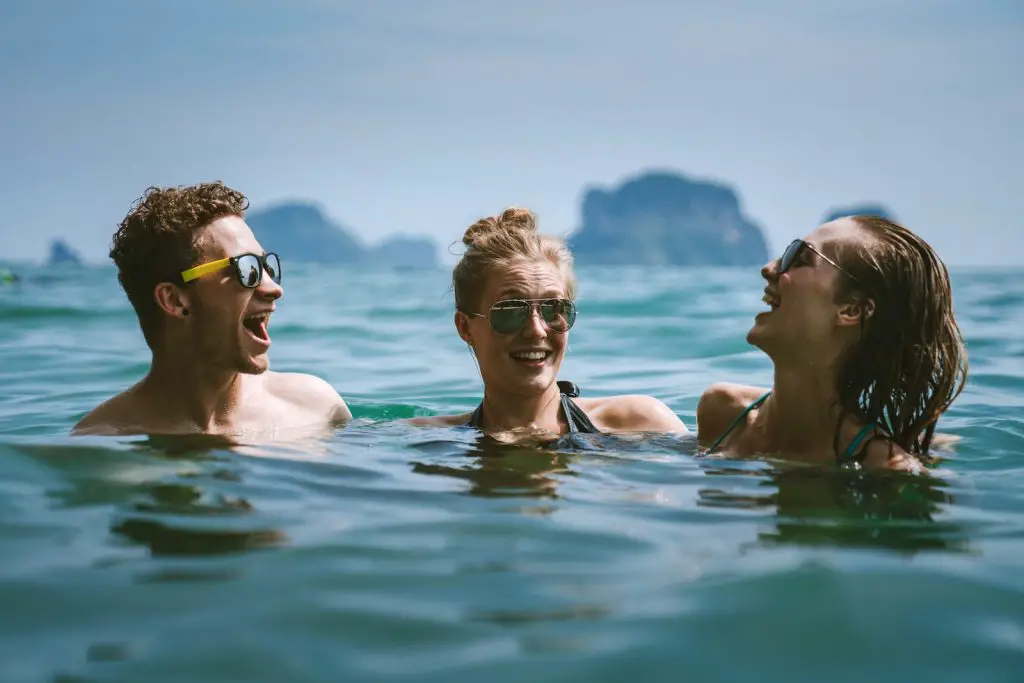 3 Typical Activities
Beach Parties and Nightclubs: The sound of music on the beach, dancing under the stars, or enjoying the hottest clubs in town define the quintessential spring break for many young adults.
Music Festivals and Concerts: Live music and festivals bring together fans and provide an opportunity to see favorite bands, explore new music, and dance the night away.
Group Excursions and Activities: Whether it's a group sailing trip, ATV adventure, or communal cooking class, shared experiences foster bonding and create lasting memories.
3 Most Popular Destinations
Cancún, Mexico: Famous for its vibrant nightlife and beach parties, Cancún is a hotspot for young adults looking to enjoy spring break to the fullest.
Las Vegas, Nevada: The allure of casinos, world-renowned DJs, and endless entertainment options make Las Vegas a go-to destination for those seeking excitement.
Miami, Florida: With its beautiful beaches, renowned clubs, and lively atmosphere, Miami offers a mix of relaxation by day and partying by night.
The young adult years are an exciting time of exploration, self-expression, and forming social connections. Spring break is often seen as a time to celebrate these aspects of life, offering a break from studies or work to indulge in entertainment, friendship, and fun.
The destinations and activities chosen reflect a zest for life and a desire to make the most of this energetic phase. It's a time to enjoy the freedom and vibrancy that defines this stage of life.
Adults (Aged 31-55): Family Spring Breaks and Leisure
For adults in this age group, spring break often revolves around spending quality time with family or taking a well-deserved break from work. Whether it's a peaceful retreat or an adventurous family outing, the emphasis is on relaxation, enjoyment, and making cherished memories.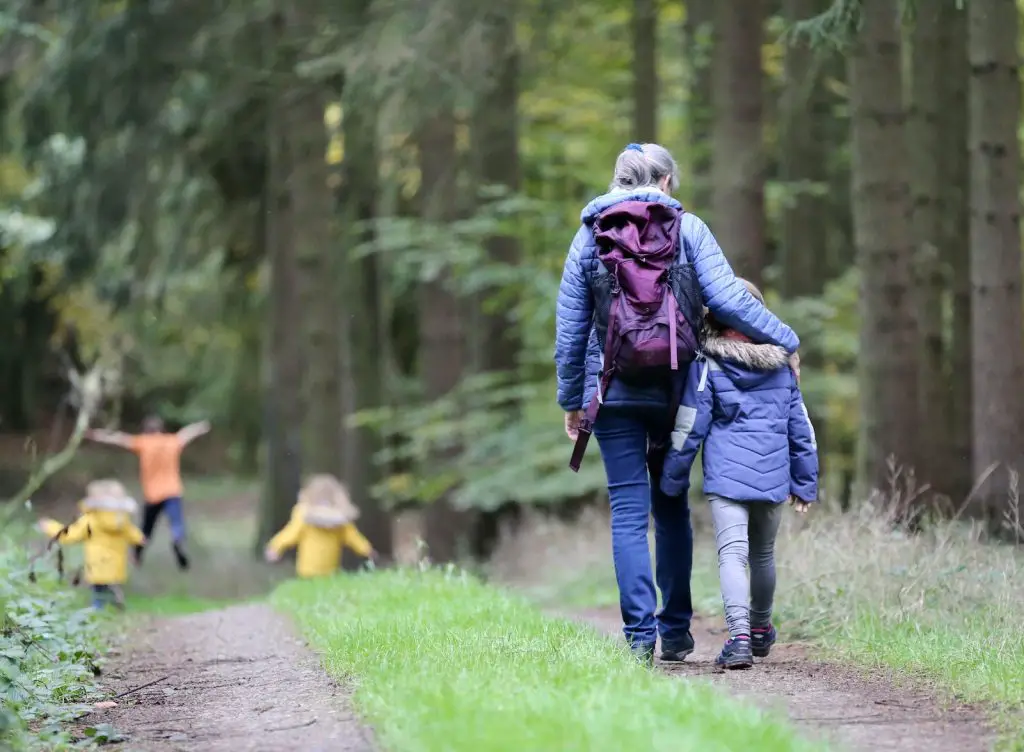 3 Typical Activities
Family Retreats and Outdoor Adventures: Hiking, fishing, or staying in a cabin by the lake offers a great way to connect with family and nature. These activities can be tailored to suit all ages and provide a refreshing escape from daily life.
Spa and Wellness Getaways: For those seeking tranquility, spa resorts with wellness activities such as yoga, meditation, and therapeutic treatments offer a perfect rejuvenating experience.
Culinary Tours and Wine Tasting: Exploring local cuisine, taking cooking classes, or visiting vineyards can be a delightful way for adults to indulge in the tastes and flavors of a destination.
3 Most Popular Destinations
Napa Valley, California: Famous for its wineries and picturesque landscapes, Napa Valley provides an elegant setting for wine enthusiasts and those seeking a peaceful retreat.
Orlando, Florida (Family-Oriented): With theme parks that cater to all ages, Orlando remains a top family destination, offering something for both kids and adults.
Tuscany, Italy: Known for its culinary heritage and stunning countryside, Tuscany is an ideal destination for those interested in gastronomy, art, and relaxation.
For adults aged 31-55, spring break is a multifaceted experience that caters to various interests and life stages. Whether it's a family vacation filled with activities for children, a romantic getaway, or a solo journey of self-care, the focus is on meaningful engagement and leisure.
By selecting destinations and activities that resonate with their lifestyles and values, adults can create a spring break experience that is both fulfilling and restorative. It's a time to pause, enjoy, and celebrate life's journey.
Seniors (Aged 56 and above): Cultural Exploration and Comfort
Spring break for seniors is often characterized by a desire for meaningful experiences, cultural enrichment, and comfort. Traveling at a leisurely pace, seniors may seek destinations that offer a blend of historical intrigue, artistic expression, and the opportunity for relaxation and enjoyment.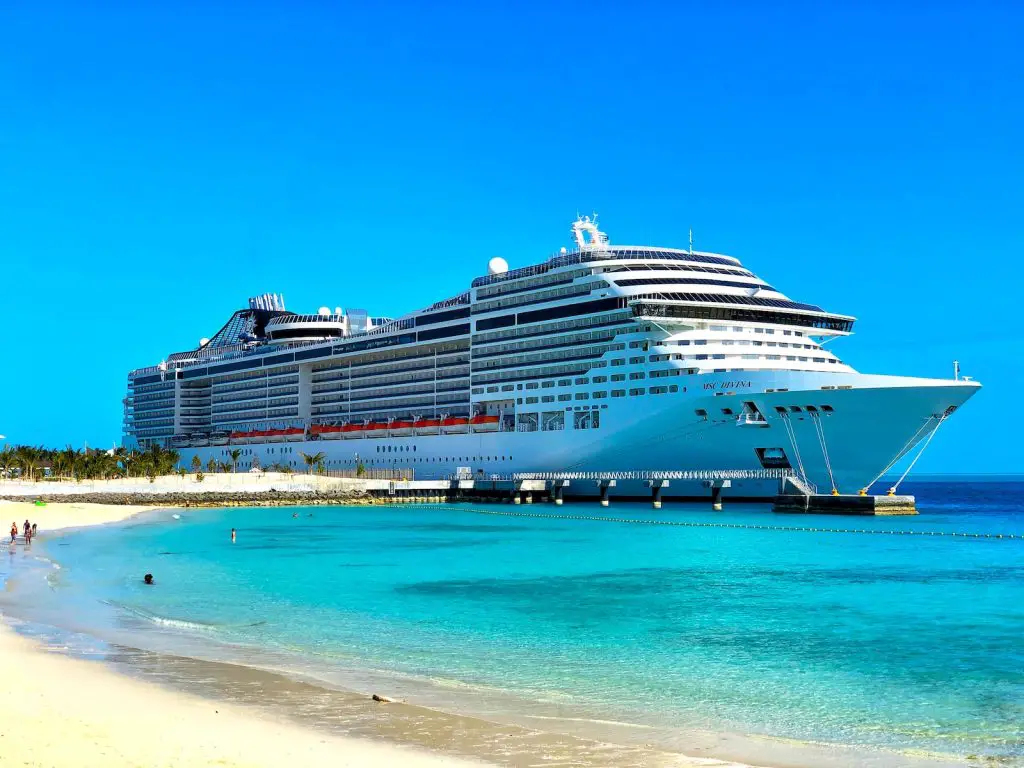 3 Typical Activities
Cultural Tours and Historical Sites: Exploring ancient ruins, visiting museums, or taking guided tours of historical landmarks provide insights into the heritage and traditions of a place, making for an educational and engaging experience.
Gardening and Nature Walks: Many seniors enjoy the serenity of botanical gardens, nature trails, or scenic drives that showcase the natural beauty of a destination. These activities can be both calming and invigorating.
Cruise Vacations and Luxury Retreats: Opting for cruise vacations or staying in luxury resorts with all amenities on hand ensures a comfortable and carefree experience, often with planned itineraries and social activities.
3 Most Popular Destinations
Kyoto, Japan: Known for its historic temples, beautiful gardens, and traditional tea ceremonies, Kyoto offers a rich cultural experience combined with a serene atmosphere.
Paris, France: With its world-famous museums, art galleries, and culinary delights, Paris appeals to those seeking artistic inspiration and indulgence in fine dining.
Alaska Cruise: Cruising through Alaska's breathtaking fjords and glaciers provides a unique way to connect with nature and enjoy the majestic landscapes, often with the comfort and convenience of a luxury ship.
The senior years offer a valuable opportunity to delve into cultural exploration and seek comfort in travel. It's a time to appreciate the nuances of different cultures, enjoy the beauty of art and nature, and do so with ease and elegance.
Spring break for seniors is about finding destinations and activities that resonate with individual interests and provide a sense of fulfillment and relaxation. It's a chance to celebrate the wisdom and richness of life with experiences that are both gratifying and comfortable.
Whether it's a peaceful garden stroll or an enlightening museum visit, spring break for seniors can be a truly enriching and satisfying adventure.
Conclusion
Spring break is a tradition that transcends age, offering unique experiences and opportunities for every stage of life. From the playful explorations of childhood to the adventurous spirit of teenagers, from the lively social scene of young adults to the enriching pursuits of seniors, there's a spring break experience for everyone.
For Kids, it's a time of family connection and joyous discovery. Teenagers find freedom in adventure and exploration, while Young Adults revel in the social scene and energetic activities. Adults seek meaningful family experiences or personal leisure, and Seniors embark on journeys of cultural exploration and comfort.
Spring break is more than just a seasonal vacation; it's a reflection of where we are in life and what we crave from our time off. The destinations, activities, and memories vary, but the underlying desire to break from the routine, explore new horizons, and create lasting memories is universal.
So, how old is too old for spring break? The answer is clear: You are never too old for spring break. Your motivations and interests may change, but the opportunity to enjoy this seasonal escape remains a timeless joy.
Whether you're planning a family getaway, an exciting adventure with friends, or a peaceful retreat to indulge in personal interests, spring break offers something for every age. Embrace it, enjoy it, and let it be a celebration of life's ever-changing seasons.
---
---