Some of the links in this post are affiliate links. This means if you click on the link and purchase the item, I will receive an affiliate commission at no extra cost to you. All opinions remain my own.
Many people have recently embraced traveling not just as a hobby but as a lifestyle.
The reasons behind the rising popularity of traveling are rather obvious. Today, people can afford to travel as they can earn money on the road.
Indeed, the current job market and modern technology make it easy to work while traveling. No wonder more and more people choose to become digital nomads.
However, everyone has their own way of making money during adventures. Let's see some of the most popular and inspiring ways to earn money when traveling.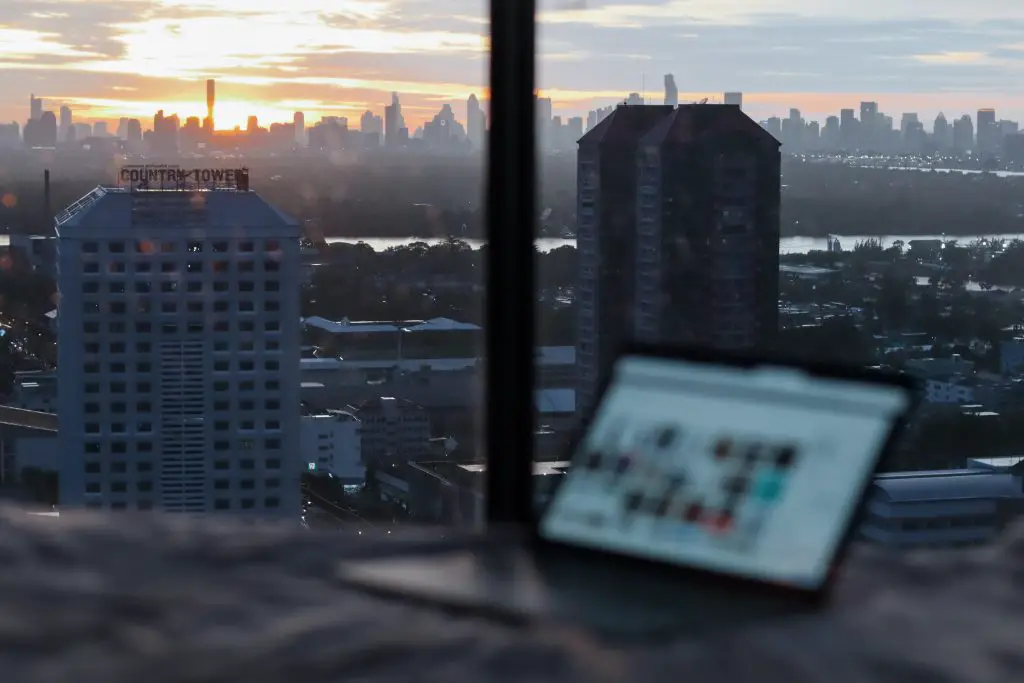 Blogging 
Many travelers love to post about their adventures. Travel blogs are insanely popular these days. If you don't travel – you read blogs. If you travel – you write. It's almost an unspoken rule at this point. Some people keep blogs to preserve memories and share their stories with family and others. However, some bloggers choose to turn their hobby into a business.
There are many ways to monetize a blog. For example, one can find advertisers. The more readers a blog receives per day, the more profit ads bring. Other options are sponsorships, donations from followers, brand representation, selling merchandise, etc. Any blogger can combine several monetizing options and find the most comfortable way to pay for their travels through blogging.
Of course, building a successful blog takes time. It is a long game. But when done right, a blog can become a personal brand with enough profit to make a living. 
Freelancing
A digital nomad lifestyle attracts many people. It means that you can live where you want while keeping your main job. Most digital nomads prefer freelancing as it allows them to manage their working time to their liking. So, what can you do as a freelancer? Let's have a look at the three most common freelancing areas. 
Graphic design
You don't need to be an artist to work as a graphic designer. However, you do need knowledge of special computer programs such as Adobe Illustrator, Photoshop, and others. Graphic designers create media content for social media and sites, using computer skills, creativity, and client instructions. 
Programming
These days, everyone can benefit from learning one or two programming languages. However, a few can turn this knowledge into a freelance job. You can use numerous freelance platforms to search for orders and clients. Typically, each freelance project takes from a few days to several weeks, leaving you plenty of time to explore a new land. 
Copywriting
Everything you see online, from brand blogs to a review of EssayPro, is written by someone. You can also become that 'someone.' You can try copywriting yourself if you are passionate about writing, grammar rules, and creative work. Copywriters vary in the types of texts they do, businesses they do it for, style of writing, etc. You don't need much experience or special skills to complete your first freelance projects online.
Tutoring
Tutoring can easily become a full-time remote job. Sure, you have to provide good services to ensure growth. Though, many students gladly pay for writing services like WritingPaperSucks and others just because they can't complete assignments on their own. So why don't you help? Think of the area you are really good at and teach others.
Tutoring can be online or offline, though the former gives you more opportunities. It means you don't have to look for new clients at every new place. You can teach languages, school subjects, musical instruments, crafts, etc. The hardest part of such an endeavor is building a client base and creating a unique but efficient program for students. Things will go pretty smoothly once you have both of these elements.
Passive income
Last but not least, you should think of ways to earn passive income while traveling. Every dollar helps, so consider what options you have. For instance, one can rent a place or car when away. Also, a person can sell a digital product of their own making — a course of some kind, an e-book, site templates, or else. 
For example, photographers, amateur or professional, can post their photos for sale on a stock site. So you can take photos during your travels, post them on such platforms and receive passive income every time someone chooses to purchase and use your pictures. Overall, passive income is a perfect way to earn money while enjoying more free time for sightseeing. 
Bottom line
Travel has become an affordable and possible endeavor for anyone willing to try. It doesn't require advanced preparation, big budgets, or travel experience.
Anyone can start a remote work or side business to pay off the road expenses.
These several examples are only the tip of the iceberg of how travelers can earn money during their adventures. Of course, these are the most popular and doable options anyone can tackle with the right mindset and a few special skills in their pockets.
Hopefully, you have found these tips inspiring. See what fits you best, and don't delay advancing your new potential income.