Some of the links in this post are affiliate links. This means if you click on the link and purchase the item, I will receive an affiliate commission at no extra cost to you. All opinions remain my own.
Many people wonder if Las Vegas is a fun place to visit in December. Well, the truth is that Las Vegas is fun to visit any time of the year. But you may experience more fun and excitement by visiting Las Vegas during the last two weeks of December. These are the weeks when Christmas and New Year's Eve celebrations occur across the city. 
December is filled with high-quality entertainment shows, thrill rides, extravagant city tours, adventure tours, and other memorable activities and attractions to experience. No matter when you take your Las Vegas vacation in December, you will have the most fun you have ever had in a long time.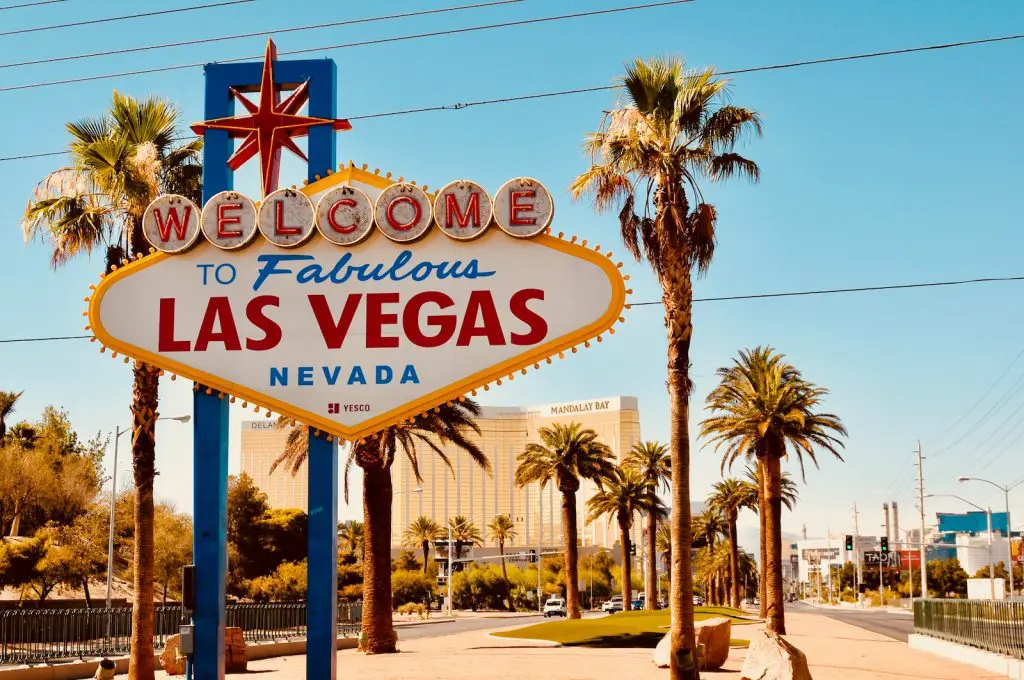 Best Things To Do In Las Vegas In December
December is a fun time to visit Las Vegas for many different reasons. Guests have endless options for entertainment, rides, tours, adventures, and any other activities they may want to experience in Las Vegas. And if you plan to visit Las Vegas around Christmastime, you may have the chance to witness some holiday celebrations at hotels and on the streets. Below are the most fun and exciting things to do in Las Vegas in December.
Las Vegas Live Comedy Club
The Las Vegas Live Comedy Club is a hilarious standup comedy venue in the V Theater Upstairs Showroom of the Miracle Mile Shops at the Planet Hollywood Resort in Las Vegas. It features a random roster of funny standup comedians performing original and controversial jokes for about 75 minutes per show. 
The headlining comedian Edwin San Juan and other new and seasoned comedians will provide bamboozling commentary, whimsical stories, and hilarious insight into their lives in cities like Las Vegas, Chicago, and New York. Their range of comic styles and topics will keep you engaged from beginning to end. 
Do you want to learn about other comedy clubs with standup comedians performing in December? You can find information about all shows performing in Las Vegas in December at Vegaslens.
Hop-On Hop-Off Big Bus Tour
December is a fun time to tour Las Vegas because you can see all the city's vibrant Christmas lights, neon lights, and holiday decorations. All you need to do is choose a high-quality touring service to provide this experience to you. 
The Hop-On Hop-Off Big Bus Tour is a top-rated tour that takes guests on an open-air ride in a London-style double-decker bus to the most iconic sights of Downtown Las Vegas and the Las Vegas Strip. There are at least eight destinations on the tour, with bus stops every 30 minutes for guests to leave and get on the bus as needed. 
The "Hop-On Hop-Off" feature allows guests to leave the tour and return whenever they want at each bus stop. 
Skywalk Odyssey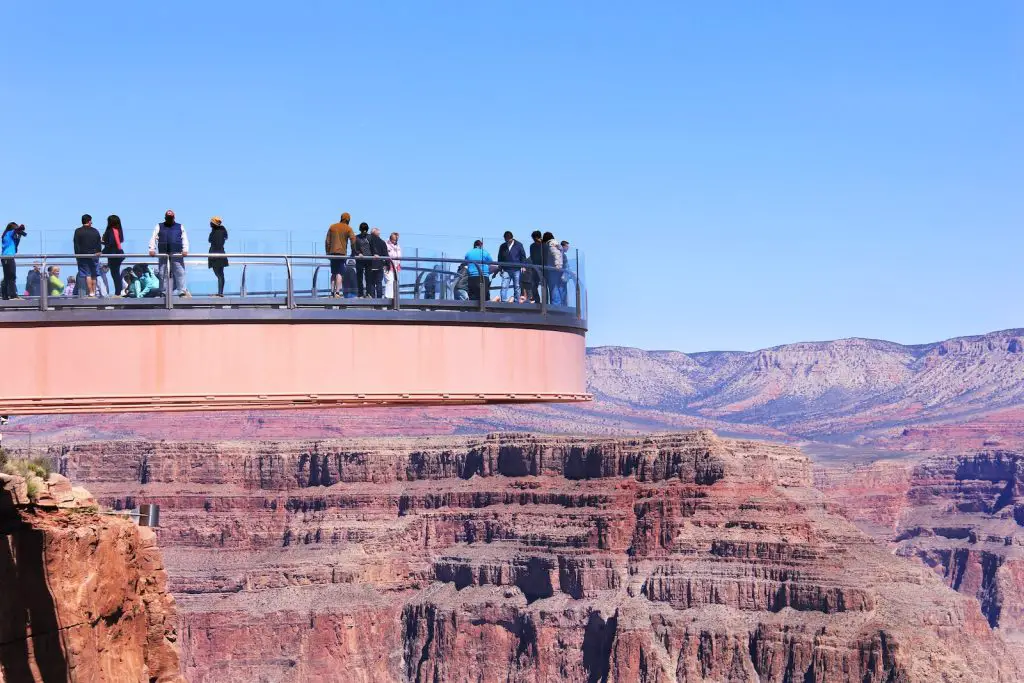 The Skywalk Odyssey lets you experience the Grand Canyon in the most thrilling way possible. The experience starts with a direct helicopter flight from the Las Vegas Strip to the Grand Canyon Skywalk location. The flight offers beautiful bird's eye views of the Las Vegas Strip, the Hoover Dam, Lake Mead, Lake Las Vegas, and the Grand Canyon. 
The Skywalk at the Grand Canyon is a suspended glass surface hovering more than 4,000 feet over the Colorado River. Guests can walk out on the glass surface until they are over 70 feet away from the West Rim edge of the Grand Canyon. Due to the glass bottom underneath your feet, you'll feel like you're floating high above the canyon floor as you look down from 4,000 feet above. It is a truly remarkable experience. 
Secret Pizza
Can you find the hidden pizzeria in the Cosmopolitan Hotel in Las Vegas? The Secret Pizza restaurant is an unlabeled pizzeria hidden on the 3rd floor of the Cosmopolitan Hotel. The only way to recognize the path to Secret Pizza is to follow the hallway lined with records on the 3rd floor. This hallway will take you to the hidden pizzeria, which serves the freshest and most delicious New York-style pizza you will ever eat. 
The Rat Pack is Back
Spend your Las Vegas vacation in December at The Rat Pack is Back show in the Copa Room of the Tuscany Suites Hotel. It is a 75-minute musical tribute to the legendary 1960s Rat Pack group featuring Frank Sinatra, Dean Martin, and Sammy Davis Jr. Three talented impersonators perform as these legends by accurately recreating their singing voices, wardrobes, personalities, and humor. 
The seven-piece Lon Bronson orchestra provides the background music for the impersonators as they sing classic Rat Pack songs like "That's Amore" and "Candy Man." In addition, guests can upgrade their tickets to a dinner & show option, which offers a delicious dinner at the prestigious Tuscany Gardens Italian Restaurant. Check out Las Vegas shows tickets, like Rat Pack is Back from this link.
Wild West Horseback Adventures
How would you like to become a cowboy and go on an Old West-style adventure in December? Wild West Horseback Adventures provides the rare opportunity to ride a horse for 90 minutes on a historic horseback trail in the Moapa Valley. A shuttle will take you from your Las Vegas hotel to a horse ranch, where a hearty breakfast or dinner will await you. It all depends on what time of the day you go on your horseback adventure tour. 
Wild West Horseback Adventures is the perfect experience for anyone with adventurous spirits. It is a slow-paced horseback ride suitable for beginners with no horseback riding experience. Wear hats, sunglasses, and possibly a long-sleeved shirt or light jacket because the outdoor temperatures are slightly cooler in December.