Some of the links in this post are affiliate links. This means if you click on the link and purchase the item, I will receive an affiliate commission at no extra cost to you. All opinions remain my own.
Traveling around the world and getting paid to do it – sounds amazing, right? When you see all the travel bloggers and Instagram influencers jetting off to the next tropical island, it makes you wonder – how do they do it? Could you do it as well? Could you make money from a blog as a travel blogger?
The short answer is: YES.
The long answer: it is not that simple. Otherwise, everyone would be doing it. Or at least those, who like to travel. Making money from a travel blog takes a lot of work, some time, and dedication, and it is not a get-rich-quick-scheme.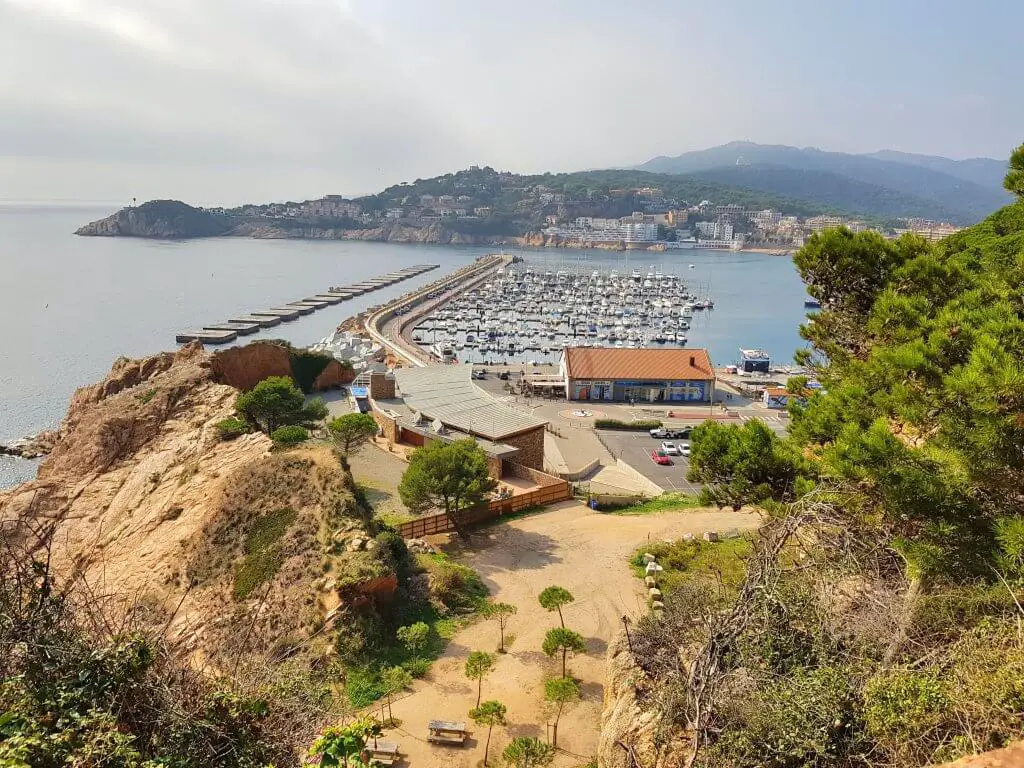 Good blogging foundation
For a blog to be successful first you have to build a good foundation of the basic things. You can incorporate the ways of making money from a travel blog as building blocks while you are just starting out, but you shouldn't expect massive income at the very beginning. So what are the things a successful blog should have?
Functional website
Your website has to be self-hosted, and not on a free platform like wordpress.com. There is no such thing in life as "free", at least not where businesses operate. If you start a blog on a "free" platform, soon you will notice some drawbacks:
There is not a lot of space available for your images, which are important for a travel blog.
You will not be able to display advertisements.
Serious brands will not get a feeling that you are a professional if your domain will be something like traveler.wordpress.com.
Search engines like google tend to rank self-hosted blogs higher in the search engine result pages.
If you don't have a blog yet, check out my guide to starting a blog in 3 easy steps. If you already have a blog, click here to see some blogging resources that I recommend.
Brand and message
I don't quite agree that you have to belong to a very specific niche, e.g. A travel blogger that writes only about European city breaks. However, a broader message that your blog promotes is a good thing. Do you want to help people to travel on a budget? Or to experience off-the-beaten-path traveling ideas? Or a travel blogger who shares traveling and blogging advice so that others could learn from it? The mission of your blog might give you some ideas about what content you should add to it.
A brand is something that you have to think about in relation to the overall message of your blog. The hard thing for new bloggers is that you should choose the domain name for your blog according to your message, but sometimes you don't get to clearly defined message unless you have already tried blogging for some time.
A brand is important so that your audience could recognize, remember and follow you easily. You should have the same brand name on all social platforms where you interact with your audience and share your content. There should be some branding on your Pinterest pins and other graphics of your blog. A brand logo can be a recognizable part of your social media presence so that your returning readers could quickly know that this is a familiar brand that they have interacted with before.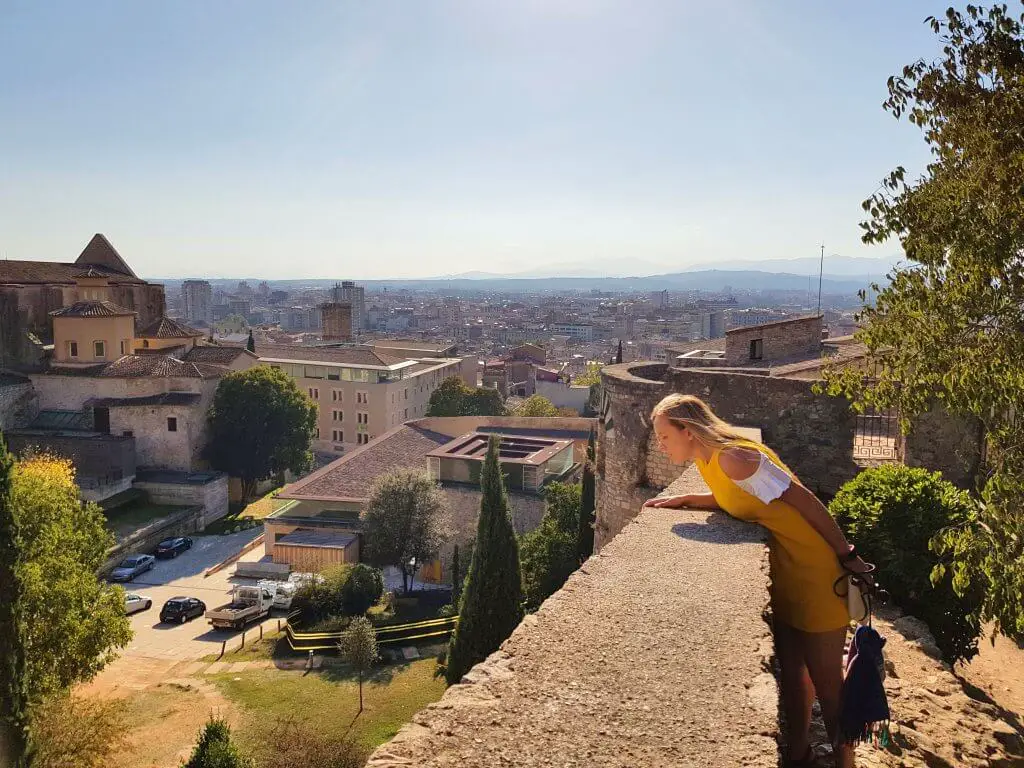 Content
In order to make money from a blog, it should have some content. People don't go to read empty blogs, right?
From what I have seen, the minimum would be around 10 blog posts, so that your blog wouldn't look empty. These should be strategically distributed. You should have 2-3 cornerstone posts, which are longer, and go deeper into some topics. For example, if you write about hiking, you should have an ultimate post about all the hiking gear that anyone could need. In addition, there should be some filler content that links to the corner posts, e.g. a post about hiking in Norway or a post with a review of the hiking boots that you are using.
Email subscribers
When people come to your blog from Google, Pinterest, or some other place, they usually check just one or two posts and then leave. You don't want that – and you should try to convert them into email subscribers.
Building an email list is important for many of the blog monetization strategies that are described below. You can not only inform people about your new posts but build trust in your brand by constantly engaging with them.
Convertkit is an email marketing tool, which is popular for building an email list. If you want to convert new visitors to your blog into returning visitors, you have to provide them with a way to receive the newest information from your blog. Click here to claim a free 14-day trial and check this tool for yourself.
MailerLite is another tool for email list building. I've chosen to use this tool on my blog because it is completely free until your mailing list has grown to 1000 subscribers. For the moment my sign-up forms with this tool don't look as pretty as I've seen Convertkit forms look like. But I would blame myself for this, as I haven't had a chance to investigate, how to create a proper sign-up form.
Social media followers
Social media is important as a source for blog post readers. Theoretically, if you have more followers, you can promote your blog posts to a bigger audience and in return earn more money by whichever method you have chosen for blog monetization.
Check out these tips for growing your Pinterest following and getting more people to read your blog posts.
Media kit
If you are looking for collaborations with brands or tourism boards, they will want to know -what will they get in return from collaboration with you. A media kit is a good way how to communicate that you have a substantial following on social media and that a lot of people read your blog posts. This is important for the brands so that they could know that e.g. in return for a free stay in a hotel, you will write a review and the review will inspire some of your followers to stay at the same place.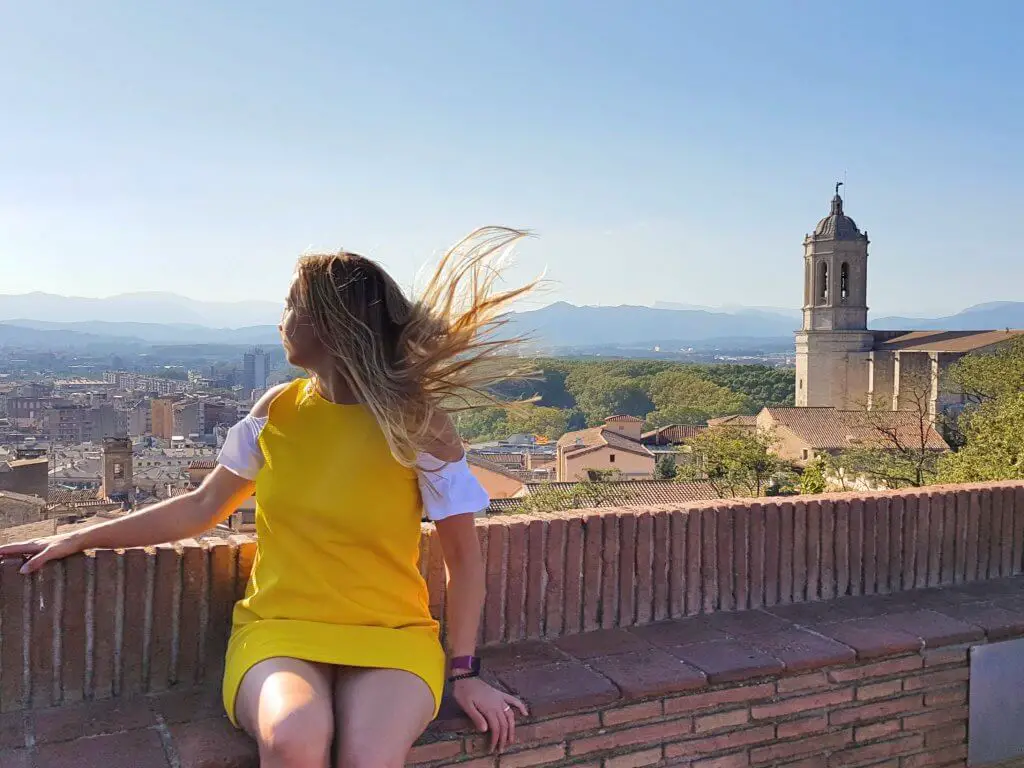 Ways to monetize a travel blog
Now that you have an established foundation for a travel blog, it's time to explore how to make money from it. You don't have to use all of these methods at once. And you shouldn't expect overnight success. What you should do is start with the methods that you feel comfortable with and then explore – what works best for you.
Display advertising
Display advertising is a passive form of monetizing a blog, as you set it up and then forget about it. Ad networks will show advertisements in your sidebars or between paragraphs of your blog posts, and you will earn income depending on the count of people who has viewed advertisements.
For beginner bloggers Adsense is the way to go, as it doesn't require your blog to have substantial traffic, to begin with. However, what you earn with it will be a small amount of money. When you have a substantial amount of visitors, you could check offers from other ad networks as well.
Affiliates
Amazon Associates is probably the most wildly used affiliate program. It is fairly easy to use this way of monetizing your blog. You can talk about your recent trip to someplace and mention that you used a very comfortable backpack. Then you can go to Amazon and get an affiliate link for that backpack so that your readers could check it out and buy it for themselves. In return, Amazon will pay you a small percentage of the rice of the backpack for your recommendation at no cost to your readers.
Travelpayouts is a great affiliate marketing network specifically for travel bloggers. They have higher commissions than Amazon Associates, and you might find things to recommend to your readers that make much sense – like a guided tour when you blog about a destination. Read here my Travelpayouts review and the story of my first $63 earned with them.
Paid marketing campaigns with brands and tourism boards
If you have an established readership and a media kit, you can try to approach brands like hotels, tour organizations, travel gear sellers, airlines, and others that fit your brand to offer them your services. This largely depends on the brand's needs and what you can offer them, but offers might vary from free hotel stays, tours, and travel gear to monetary rewards as well for promoting the brand.
Sponsored posts
When your blog has a decent following and people are viewing your posts, you can start to approach brands to discuss options for sponsored posts.
Here the sky is the limit. You can review hotels in exchange for a free stay. You can review beauty products or electronic appliances in exchange for the products themselves or for a fee. This all depends on the value that your posts about the products can bring to the brands.
Selling your own products
This probably is the most profitable way of earning money online. There are a lot of options for what "your own" product could be, but some of the most popular are ebooks and online courses.
Some work is required to create the product, but the good thing is that once it is ready, you don't have to do much.
So is it possible to make money online as a travel blogger?
Yes, you can make money from a blog, and a lot of people who already earn money from their blogs is a good inspiration. This is not a sprint, this is a marathon. You have to build a good foundation, be consistent, and learn from your mistakes and you'll be successful as well.
Your turn
Have you written travel-related blog posts and tried to monetize them? What are other options for how one could earn money from a blog?