Some of the links in this post are affiliate links. This means if you click on the link and purchase the item, I will receive an affiliate commission at no extra cost to you. All opinions remain my own.
Barcelona, a vibrant city in Spain, attracts millions of tourists each year for its breathtaking architecture, rich history, famous beaches, and delicious cuisine.
However, there is a time of the year when visiting this captivating city might not be the best idea.
Knowing when it's the worst time to visit Barcelona can help you avoid the pitfalls of overcrowded streets, soaring accommodation prices, and inaccessible local establishments.
The worst time to visit Barcelona is during the peak summer months, specifically July and August when the city is most overwhelmed by tourists.
During this time, the weather is also unfavorable, with hot and humid conditions dominating most days. The high temperatures combined with massive crowds might make your vacation experience unenjoyable.
Additionally, many local shops, bars, and restaurants may apply high-season prices, making accommodation and travel more expensive.
Key Takeaways
July and August are the least favorable months to visit due to hot weather and overcrowded streets.
High-season prices might affect your travel experience.
Planning a visit outside of the peak summer months can improve your overall Barcelona experience.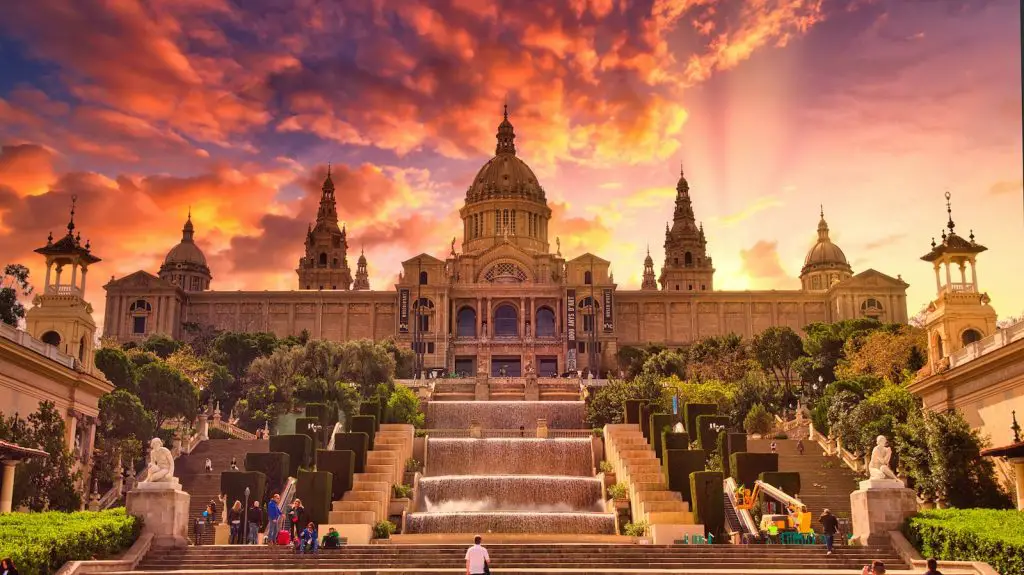 Unfavorable Months to Visit Barcelona
The Challenges of August
August is considered one of the least favorable months to visit Barcelona, due to the weather conditions and the high influx of tourists. During this time, temperatures often reach 28-30°C (82-86°F), making it a popular time for beach lovers and sun-seekers. However, the scorching heat and high humidity levels can make sightseeing uncomfortable, especially when visiting crowded attractions.
Furthermore, August is when many locals go on vacation, leading to several businesses and restaurants being closed. This might limit the authentic Barcelona experience for travelers.
The Caprices of Winter
Winter months in Barcelona, particularly December and January, can be quite unpredictable in terms of weather conditions. Although the temperatures rarely drop below freezing, averaging around 10°C (50°F), the city tends to receive moderate rainfall, which might result in short disruptions in travel plans. Experiencing Barcelona's beautiful architecture or outdoor activities might be dampened by sudden showers or even the occasional snowfall.
Despite the whims of winter weather, this season can still provide an opportunity for those seeking a quieter atmosphere with fewer tourists, as mentioned on TripAdvisor.
November Uncertainties
November is another month when the weather in Barcelona can be quite unpredictable. With temperatures ranging from 10-18°C (50-64°F), occasional rainfall, and the possibility of sudden changes in humidity levels, it can be a challenge to plan outdoor activities.
Moreover, as November falls within a low-traffic period, multiple events and festivals are absent. Visitors might find the city's cultural scene to be a bit more subdued compared to its spring and summer vibrancy.
Tourist Congestion and Crowds
Peak Season in Barcelona
Barcelona is a popular tourist destination all year round. However, the city experiences the highest influx of tourists during the peak season, which typically lasts from May to August. During this period, the weather is warmer and more conducive to outdoor activities, drawing in beach lovers and sun-seekers.
The peak months not only bring increased crowds but also lead to higher prices on accommodations and long waiting lines at famous tourist spots. If you prefer a quieter experience and want to avoid the throngs of visitors, it's advisable to choose a less popular time of year to visit.
Holiday Frenzies
Apart from the peak season, Barcelona also sees a large number of visitors during specific holidays, such as Christmas and New Year's. The festive season draws local and international tourists alike, making the city lively and bustling, particularly around famous attractions. However, this also means increased congestion and potential inconvenience for visitors.
During Christmas, many of the city's squares are transformed into bustling Christmas markets. The enchanting holiday decorations and festive spirit create a unique atmosphere but also result in overcrowded streets and public transport. Moreover, the prevalence of street parties and social gatherings during New Year's celebrations can make it difficult to navigate the city during this time.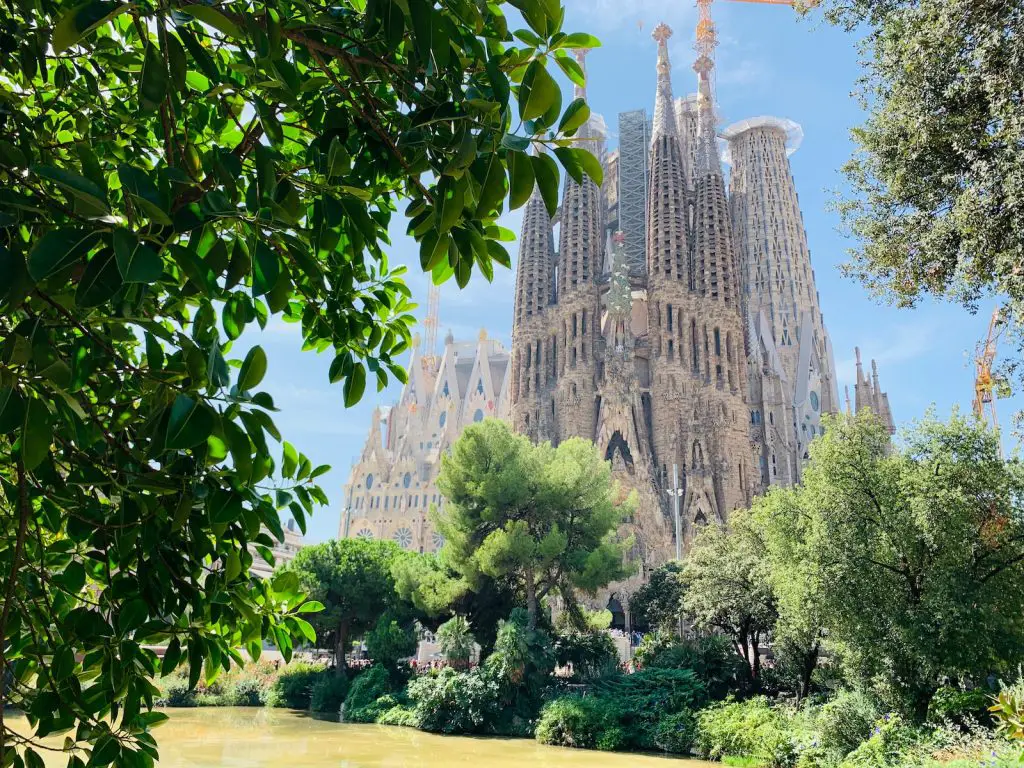 Complications in Accommodation and Travel
Hotel and Flight Constraints
During the peak season in Barcelona, which is summer, the city experiences an influx of tourists. This leads to hotel and flight constraints, making it difficult to find availability. Due to the high demand, both accommodation and flight options may be limited, often requiring travelers to book well in advance to secure a spot.
Increased Prices
As a result of the increased demand during peak season, hotel rates and flight tickets tend to be more expensive. The prices for accommodation, flights, and even some tourist attractions can surge, leading to budget constraints for visitors. Additionally, the overall cost of visiting the city may increase due to higher prices for food, transportation, and other travel expenses.
Closed Attractions
While summer is generally a popular time to visit Barcelona, some attractions or establishments may be closed or have limited hours due to the extreme heat or local holidays.
This could impact your itinerary and prevent you from fully experiencing the city's rich culture, history, and architecture. It's essential to research the operating hours of attractions and plan your trip accordingly to avoid disappointment.
Frequently Asked Questions
What months should I avoid visiting Barcelona?
It is generally recommended to avoid visiting Barcelona in August, as it can be too crowded and uncomfortable due to the high influx of tourists. November through early March is considered the low season, with less crowded attractions, but also cooler weather and fewer events taking place.
Which season has the worst weather in Barcelona?
The winter season, from December to February, typically experiences the coldest and wettest weather in Barcelona. While temperatures rarely dip below freezing, and snow is uncommon, the frequent rain and cold winds can make outdoor sightseeing less enjoyable.
Are there any local events that make it a bad time to visit?
While local events can bring unique experiences, they can also lead to overcrowded streets and public spaces. If you prefer a more relaxed vacation, it's best to avoid visiting during major events like La Mercè Festival in September or Primavera Sound in early summer. It is important to check the schedule of local events and festivities before planning your trip to Barcelona.
When is the peak tourist season in Barcelona?
Peak tourist season in Barcelona falls between May and June, as well as September, due to the pleasant weather and numerous events and festivals taking place (source). During these months, expect heavier crowds in popular tourist spots and longer wait times for attractions.
Is it difficult to get accommodations during certain times?
During the peak tourist season, it can be more challenging to find accommodations at desirable rates. It's recommended to book your reservations well in advance to secure a comfortable stay at your preferred hotel or lodging.
During the low season, you'll likely have an easier time finding available accommodations and potentially better deals.
---
---