Some of the links in this post are affiliate links. This means if you click on the link and purchase the item, I will receive an affiliate commission at no extra cost to you. All opinions remain my own.
Have you ever dreamed of standing beneath Big Ben, witnessing the changing of the guard at Buckingham Palace, or marveling at the extensive collection in the British Museum? London is a city that dreams are made of. However, depending on when you plan your visit, these dreams can swiftly turn into a less-than-ideal reality.
Timing is crucial when it comes to a successful trip to England's bustling capital. With its ever-changing weather and peak tourist seasons, selecting the wrong time to visit can transform a dream trip into a nightmare of long lines, packed streets, and unwelcoming weather conditions.
In this blog post, we'll dive deep into the less desirable times to visit London. We'll explore everything from the quirkiest weather patterns, to the peak tourist influx, major events, and even specific dates that might make your trip less enjoyable. This information will help ensure your experience of London is more 'Love Actually' than 'A Series of Unfortunate Events'.
Armed with this information, you can plan a trip that gives you the best London experience possible – regardless of what the city's infamous weather might throw at you. So, let's delve into understanding the worst times to visit London to make your journey unforgettable for all the right reasons.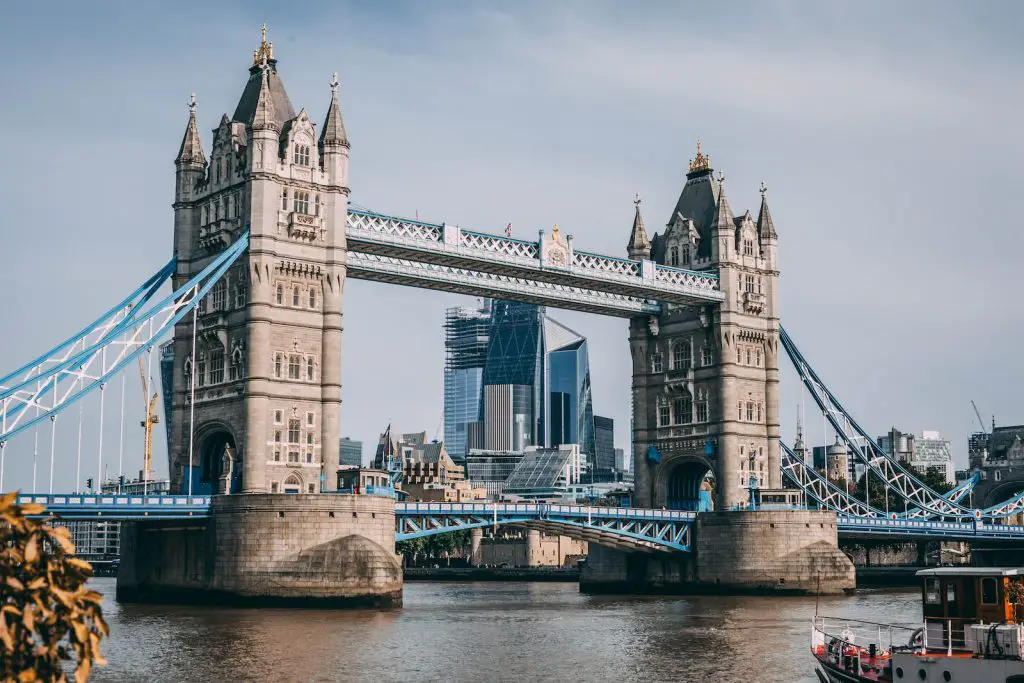 Table of contents:
Understanding London's Weather
Before planning your trip to London, it's important to understand one of the most notoriously unpredictable aspects of the city: its weather. Known for its grey skies and sudden changes in weather conditions, London's climate significantly impacts the quality of your visit.
London experiences four distinct seasons – spring, summer, autumn, and winter, each offering a unique shade of the city. However, it's not always rainbows and sunshine, even during the much-anticipated summer season.
In spring (March to May), the city starts to warm up from the winter chills. The temperatures average between 8°C to 15°C (46°F to 59°F). It's the season of blossoming flowers and longer daylight hours. However, the weather can still be unpredictable, with rain showers and sudden cold snaps not uncommon.
Summer (June to August) in London is typically warm, with temperatures averaging between 15°C to 25°C (59°F to 77°F). It might seem like the perfect time for a visit, but it's worth noting that heatwaves can cause temperatures to soar above 30°C (86°F), making sightseeing uncomfortable. Besides, summer attracts the most tourists, making the city's top attractions overly crowded.
During autumn (September to November), the weather becomes cooler and more unpredictable. Temperatures range between 11°C to 19°C (52°F to 66°F). This season offers beautiful fall foliage, particularly in London's parks, but the increased rainfall and windy conditions can interfere with outdoor activities.
Winter (December to February) in London is cold and often damp, with temperatures hovering around 2°C to 8°C (36°F to 46°F). Snow is relatively rare but can occur. Winter days are short and often gloomy, which can affect the enjoyment of your visit, especially if you're hoping to do a lot of sightseeing.
In essence, understanding London's ever-changing weather is critical in determining the worst time to visit. It's important to be prepared for sudden changes in weather, even within the same day. Remember, there's no such thing as bad weather, only unsuitable clothing. With the right gear, even a rainy day in London can be a delight. However, for optimal travel comfort, certain times of the year, like during extreme heat waves or cold snaps, are best avoided.
Peak Tourist Seasons
In every major city around the world, there's an ebb and flow of tourists, and London is no exception. Certain times of the year see a huge influx of tourists, which could result in crowded attractions, longer queues, and higher prices. Understanding when these peak tourist seasons occur can help you avoid crowds and make the most of your visit.
The summer months (June to August) are the peak tourist season in London. School holidays in the UK and abroad mean families take this opportunity to travel. The weather is generally warm and pleasant, leading to an abundance of outdoor activities and events. However, this also means major attractions like the Tower of London, the British Museum, and the London Eye can be extremely crowded. Additionally, this surge in demand often results in inflated prices for accommodation and flights.
Similarly, the festive season (late November to early January) also attracts a large number of visitors. London is renowned for its Christmas markets, sparkling light displays, and seasonal performances. While the city during this time is undeniably charming, the high volume of tourists can make for a less than peaceful experience. Plus, winter weather can be unpredictable, leading to potential disruptions in your plans.
Lastly, the week of Easter and the October half-term are also popular times for families to visit London due to the school holidays. Museums, galleries, and attractions that cater to younger audiences tend to be busier during these periods.
While visiting during the peak tourist seasons can offer the benefits of good weather and a wide array of events, it's important to be prepared for the accompanying crowds and higher prices. If you're looking for a more laid-back and less crowded experience, it's best to avoid these peak tourist seasons when planning your trip to London.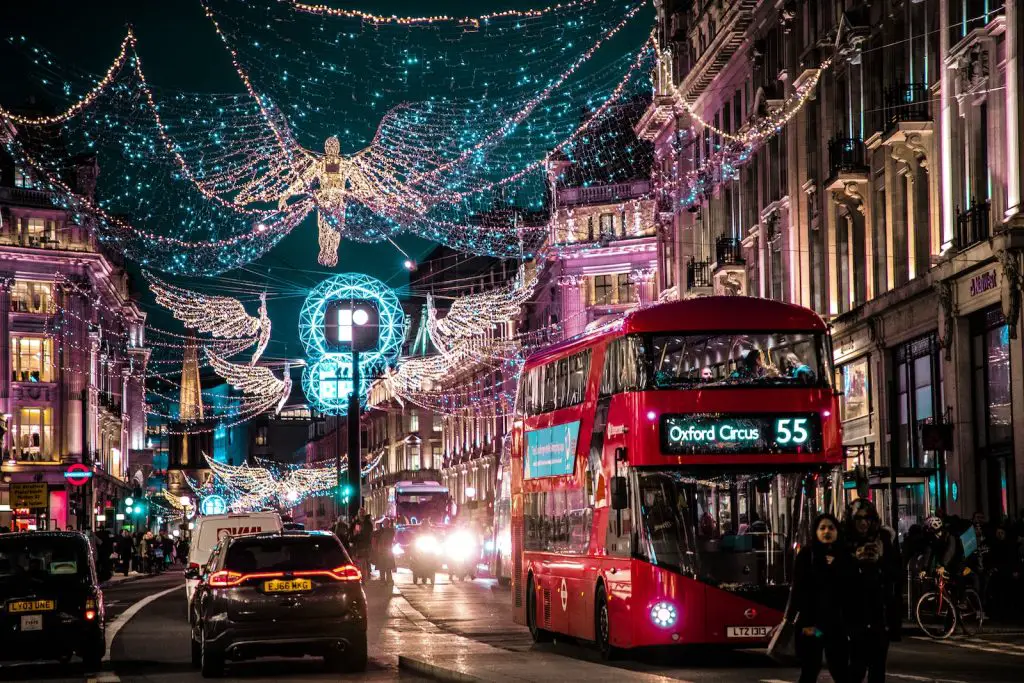 Seasonal Events and Festivals
London is a vibrant city, brimming with events and festivals throughout the year. These events can add a unique flavor to your visit, offering the chance to immerse yourself in the local culture and festivities. However, they can also lead to crowded streets, sold-out accommodations, and inflated prices. Here are some key times when popular events might make London a more challenging destination for the average tourist.
New Year's Eve (December 31): London hosts one of the world's most spectacular fireworks displays on New Year's Eve. While this is a sight to behold, it also attracts a significant crowd, making it a less ideal time for tourists who prefer less crowded experiences.
Notting Hill Carnival (Late August): As Europe's biggest street festival, the Notting Hill Carnival turns the streets of West London into a vibrant spectacle of music, food, and dance. If you're not a fan of large crowds, it's advisable to avoid visiting London during this time.
Wimbledon (Late June to Early July): The Wimbledon Tennis Championships attract global attention and draw countless visitors to the city. Accommodation in and around Wimbledon can be scarce and more expensive during this period.
London Fashion Week (February and September): Twice a year, London becomes the world's fashion capital. While this event might be a haven for fashion enthusiasts, the city tends to be busier, and prices, especially in luxury accommodations, can soar.
Summer Music Festivals (June to August): London hosts a series of music festivals in the summer. These events draw large crowds of music fans to the city.
Christmas Markets (Late November to Early January): Over the festive season, Christmas markets pop up all over London, making it a magical time to visit. However, these popular markets contribute to the city's general busyness during this time.
In summary, while these seasonal events and festivals showcase the city's vibrant culture, they can lead to crowded conditions, higher prices, and general busyness. If your goal is a more relaxed and leisurely exploration of London, you might want to plan your visit outside of these major events.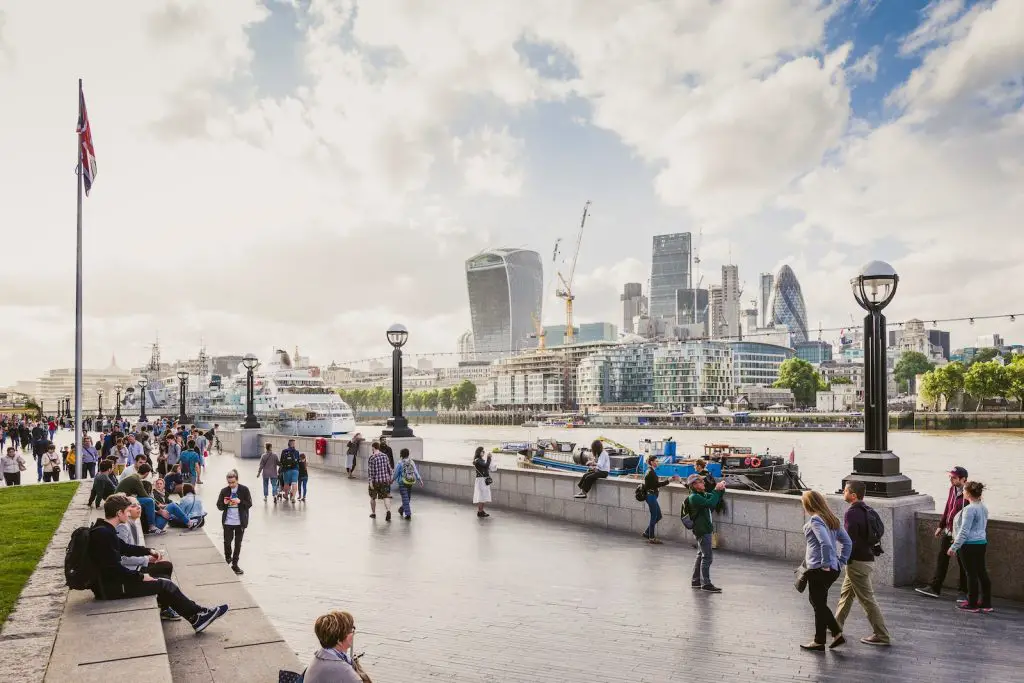 Worst Time for Budget Travelers To Visit London
London, one of the world's leading tourism destinations, can be an expensive city to visit. For budget-conscious travelers, it's essential to consider the timing of your trip to ensure you get the most value for your money. Let's explore the least ideal times for budget travel in London.
Peak Summer Season (June to August): The summer months are the peak tourist season in London, drawing visitors from around the globe. This demand drives up the costs of flights and accommodations. Additionally, many attractions may increase their ticket prices during this period. If you're looking to save money, visiting London during the peak summer season is best avoided.
Holiday Season (December and Early January): The festive season, particularly around Christmas and New Year, is a popular time to visit London. The city comes alive with festive lights, markets, and events. However, this popularity comes with increased prices, particularly for accommodation and dining.
During Major Events or Festivals: As we've discussed earlier, events such as Wimbledon, London Fashion Week, or the Notting Hill Carnival attract a large number of visitors, causing a surge in prices. If your primary focus isn't to attend these events, it's advisable to avoid these periods for a more budget-friendly experience.
Spring Break and October Half-Term: These school holiday periods often see an increase in family travel, which can result in higher accommodation and flight prices.
For budget travelers, the key to a cost-effective trip to London is avoiding peak times and planning well in advance. Consider visiting in the shoulder seasons (late spring and early autumn), when the weather is still relatively pleasant, and prices tend to be lower. Keep in mind, while these times might be cheaper, they can also bring unpredictable weather. But with the right planning and flexibility, you can enjoy London's myriad attractions without breaking the bank.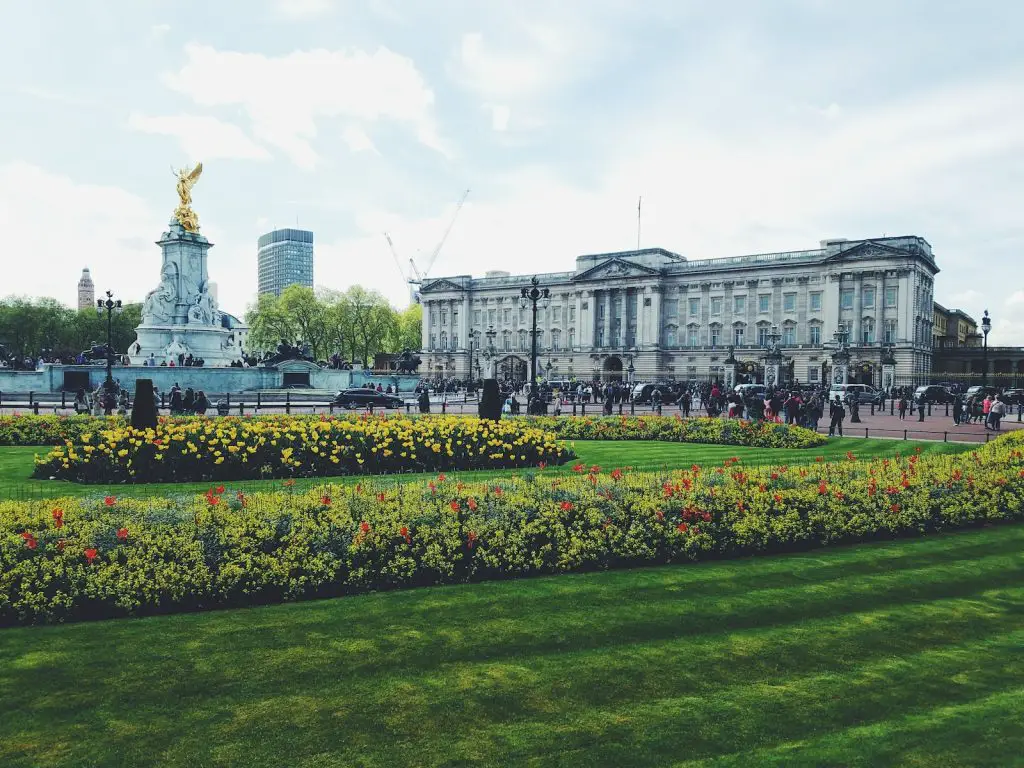 Bad Times for Specific Activities
London offers a wealth of activities to its visitors. However, depending on when you visit, some activities might be less enjoyable due to the weather, crowd levels, or operational hours. Here's an overview of when certain popular activities might be less ideal:
Sightseeing: While London's top sights are accessible year-round, the colder months of winter (December to February) can make outdoor sightseeing less enjoyable. Short daylight hours mean less time to explore, and chilly, wet weather may disrupt your plans. Furthermore, the peak summer season (June to August) sees these sites crowded with tourists.
Visiting Parks: London's parks, such as Hyde Park or Regent's Park, are beautiful, but during autumn (September to November) and winter, frequent rainfall can make these outdoor spaces less inviting. Also, summer heatwaves can occasionally make park visits uncomfortable.
Boat Rides on the Thames: Cruises on the River Thames offer stunning views of the city. However, during winter, these can be chilly and less enjoyable. Also, adverse weather conditions can lead to cancellations.
Street Markets: London's vibrant street markets are a must-visit, but in winter, the experience can be less enjoyable due to cold, damp weather. Some smaller markets may also have reduced hours or fewer vendors during the winter months.
Outdoor Performances: From Shakespeare at the Globe to concerts in Hyde Park, London boasts numerous outdoor performances. These events typically occur in summer, and while they offer a unique experience, unexpected summer rain can put a damper on the fun.
Museum Hopping: London's museums are world-class, and many offer free admission. Visiting during school holidays or weekends often means contending with larger crowds and potentially longer waits.
In summary, while there's always something to do in London, the timing of your visit can greatly impact your experience of certain activities. Understanding when to avoid certain activities can help you to better plan your itinerary and get the most out of your London visit.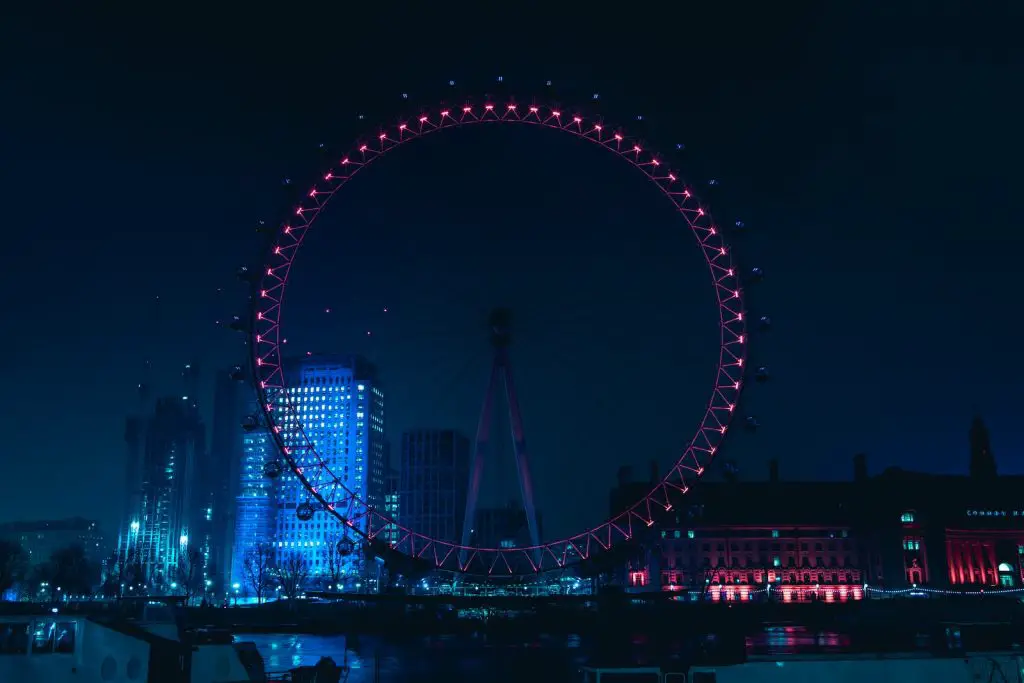 Frequently Asked Questions
What month is the most crowded in London?
While July, August, and December are all peak tourist times in London, August tends to be the most crowded month. The combination of school holidays, pleasant summer weather, and key events such as the Notting Hill Carnival contribute to a significant influx of tourists during this period. Therefore, if you're looking to avoid heavy crowds, it might be best to consider visiting London outside of August.
Which month is the rainy season in London?
While London's weather is famously unpredictable, and it can rain any time of the year, November is traditionally the rainiest month. Autumn in London, particularly November, often brings increased rainfall and windy conditions. On the other hand, August usually experiences fewer rainy days overall, but it's worth noting that when rain does occur in the summer, it can be heavier. Always keep an umbrella or raincoat handy when visiting London, regardless of the month.
What months have the worst weather in London?
The months with the most challenging weather in London are typically December through February, which constitute the city's winter season. During these months, temperatures can drop close to freezing, and there are often bouts of heavy rain and occasionally snow. Days are also shorter, with the sun setting as early as 3:30 pm in December, which can limit the time available for sightseeing. While London does have its share of clear, crisp winter days, the unpredictable cold and damp conditions during these months can make outdoor activities less enjoyable.
What months are peak season UK?
The peak season for tourism in the UK, including London, generally spans the months of July and August. These months coincide with the summer school holidays, making it a popular time for families to travel. Additionally, the generally pleasant summer weather attracts a large number of international tourists. Consequently, during July and August, you can expect larger crowds at popular attractions, higher prices for accommodation and flights, and overall busier conditions throughout the UK.
What are the hottest months in London?
The hottest months in London are typically June, July, and August, which mark the city's summer season. Of these, July and August usually see the highest temperatures, often reaching or exceeding 25°C (77°F). It's important to note that heatwaves can occur during these months, causing temperatures to spike even higher. Despite the heat, these months are popular among tourists due to the longer daylight hours and the abundance of outdoor events and activities.
---
---