Some of the links in this post are affiliate links. This means if you click on the link and purchase the item, I will receive an affiliate commission at no extra cost to you. All opinions remain my own.
Turning 60 is a significant milestone, a celebration of six decades of memories, experiences, and adventures. And what better way to commemorate this special occasion than by embarking on a journey to a destination that's been on your bucket list?
Whether you're a seasoned traveler or looking for that once-in-a-lifetime trip, this list has been curated with leisure, luxury, and comfort in mind.
For those in a hurry, here are the top 3 picks from our list:
Kyoto, Japan – A harmonious blend of ancient traditions and modern wonders.
Venice, Italy – Romantic canals, historic architecture, and timeless charm.
Dubai, UAE – A dazzling oasis of luxury, innovation, and desert landscapes.
Dive in to discover more destinations that promise to make your 60th birthday an unforgettable experience. Whether you're seeking relaxation, adventure, or cultural immersion, there's a perfect spot for you.
Table of contents:
Kyoto, Japan
Kyoto, Japan, often referred to as the cultural heart of the country, is a mesmerizing blend of ancient traditions and modern marvels. This city, once the imperial capital of Japan, is adorned with serene temples, traditional wooden houses, and beautiful geisha districts.
For a 60th birthday trip that emphasizes luxury and comfort, here are three must-see attractions:
Fushimi Inari Taisha: This iconic shrine is known for its thousands of vibrant red torii gates that create a picturesque path up the mountain. It's a sight to behold and offers a tranquil experience. Book a tour here.
Tea Ceremony Experience: Dive deep into Japanese culture with a traditional tea ceremony. Learn the art of tea-making from a tea master and savor the moment. Experience it here.
Hop-on Hop-off Sightseeing Bus: Explore Kyoto at your own pace. This bus tour offers panoramic views of the city's top attractions, ensuring you don't miss out on any highlights. Get your ticket here.
Kyoto promises a journey of discovery, elegance, and unforgettable memories, making it a perfect destination for a milestone celebration.
Venice, Italy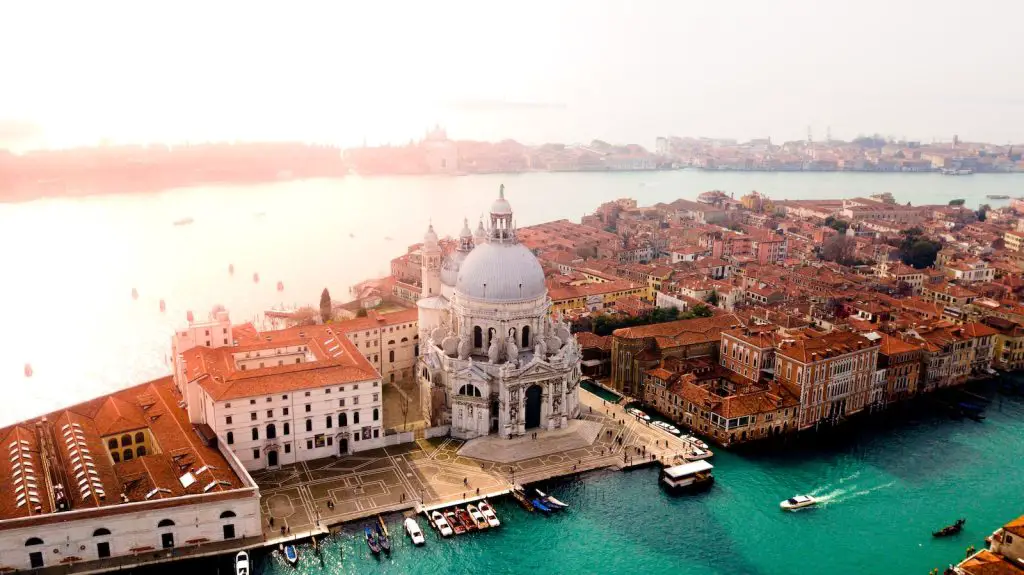 Venice, Italy, often referred to as the "City of Canals," is a mesmerizing destination known for its intricate waterways, historic architecture, and rich cultural heritage. Nestled in the northeastern part of Italy, Venice is an archipelago of 118 islands connected by numerous bridges and canals. The city's timeless beauty and romantic ambiance make it a favorite among travelers.
St. Mark's Basilica is an iconic symbol of Venetian art and history. This stunning cathedral, adorned with Byzantine mosaics and architectural wonders, is a testament to Venice's glorious past. Book a guided tour of St. Mark's Basilica here.
The Grand Canal is Venice's main waterway, lined with magnificent palazzos and bustling with gondolas and vaporettos. Experience the magic of the canal with a Grand Canal Gondola Ride.
Burano, Torcello, and Murano are picturesque islands known for lace-making, ancient churches, and glassblowing respectively. Explore these islands and witness an authentic glassblowing demonstration in Murano on a panoramic boat tour.
A trip to Venice promises an unforgettable experience filled with enchanting sights, historic landmarks, and the unique charm of a city built on water.
Dubai, UAE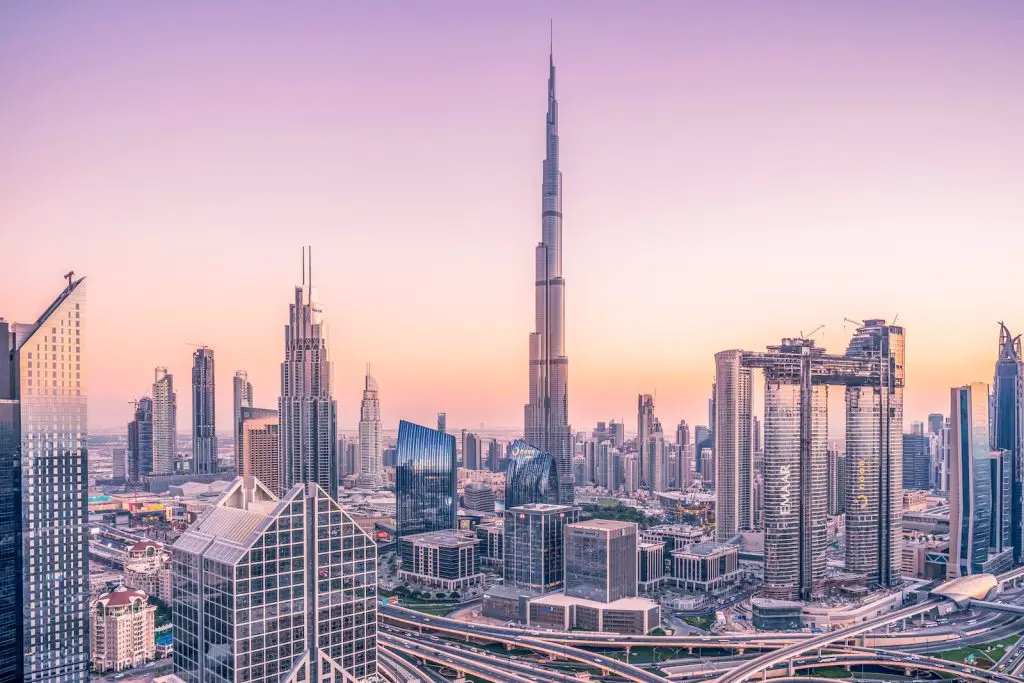 Dubai, UAE offers a blend of modernity and tradition that's hard to find elsewhere. This city of superlatives boasts the tallest building, the largest shopping mall, and some of the most luxurious hotels in the world.
Burj Khalifa: Standing tall at 828 meters, the Burj Khalifa is the world's tallest structure. A trip to its observation deck on the 124th floor offers panoramic views of the city's skyline, making it a must-visit for every traveler.
Dubai Marina Yacht Cruise: Experience the city's opulence with a yacht cruise around the Dubai Marina. Whether you opt for a breakfast, lunch, or BBQ dinner cruise, the views of the skyline from the water are unparalleled.
Desert Safari: Dive into the heart of the desert with a thrilling desert safari. From dune bashing to camel rides, it's an adventure that combines the thrill of the desert with traditional Emirati culture at the Al Khayma Camp.
Dubai is more than just its glittering skyscrapers. It's a city that promises unforgettable experiences, making it a perfect destination for a 60th birthday celebration. Whether you're shopping in its grand malls, dining in world-class restaurants, or simply soaking in the views, Dubai ensures a birthday trip filled with luxury and comfort.
Bali, Indonesia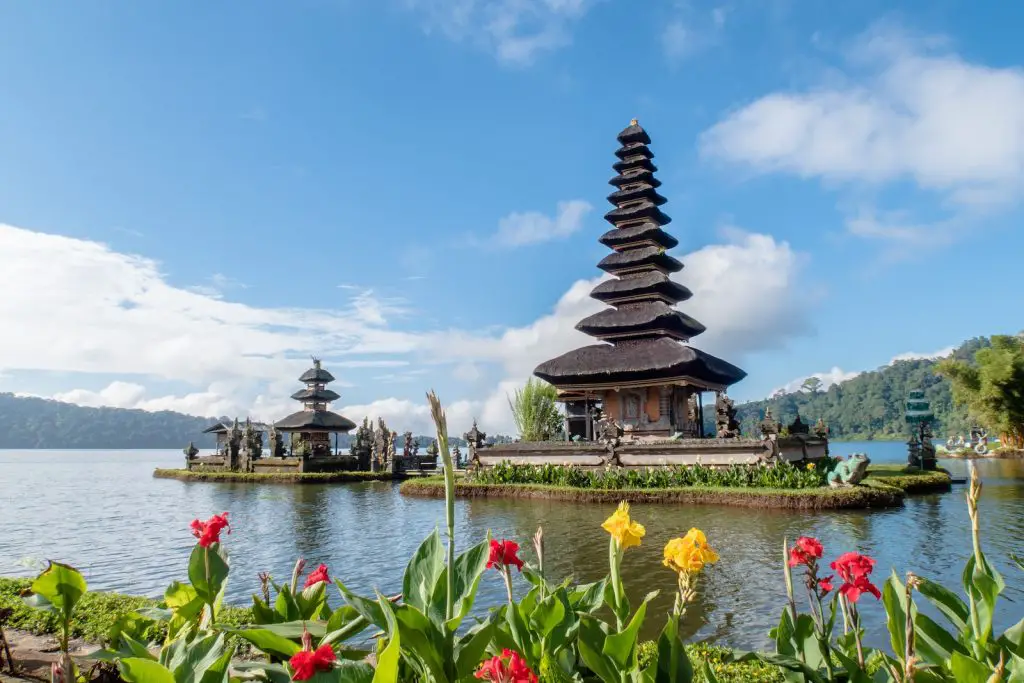 Bali, Indonesia: A tropical paradise that has long been a favorite among travelers, Bali offers a serene escape with its lush landscapes and rich culture. Known for its intricate temples, vibrant arts scene, and pristine beaches, Bali is a destination that promises relaxation and rejuvenation.
Ubud: The cultural heart of Bali, Ubud is a haven for art and nature lovers. Here, you can explore traditional craft markets, visit ancient temples, and immerse yourself in the island's spiritual side. Don't miss the ATV Quad Bike Adventure that takes you through rice fields and tropical forests.
Uluwatu Temple: Perched on a cliff overlooking the Indian Ocean, this iconic sea temple offers breathtaking sunset views. It's a must-visit for its cultural significance and panoramic vistas.
Bali Instagram Highlights Tour: Capture the essence of Bali with a full-day tour that takes you to the island's most Instagrammable spots. From the famous Gate of Heaven to the picturesque Tegalalang Rice Terraces, this tour ensures you leave with memories and photos to cherish.
Bali's tranquil ambiance, combined with its rich cultural tapestry, makes it an ideal destination for a 60th birthday celebration. Whether you're lounging by the beach, exploring ancient temples, or indulging in local cuisine, Bali promises a luxurious and memorable experience.
Vienna, Austria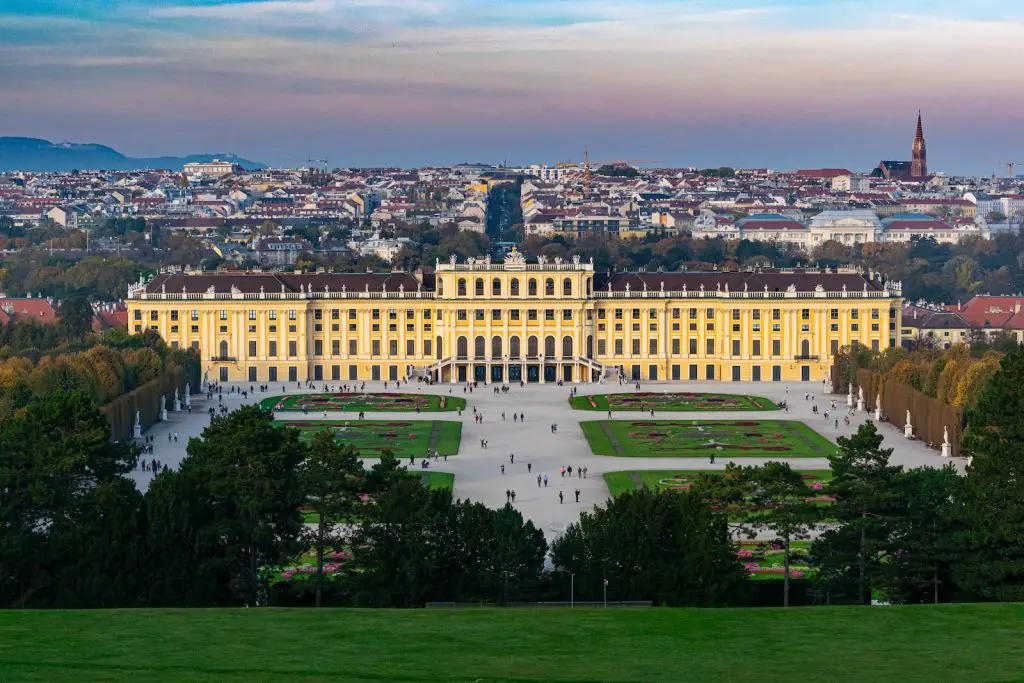 Vienna, Austria: A city steeped in imperial grandeur, Vienna is a symphony of baroque architecture, classical music, and rich history. As the former seat of the Habsburg Empire, Vienna exudes elegance and sophistication, making it a perfect destination for a luxurious 60th birthday celebration.
You can see all the important parts of Vienna in 3 days, but here are the highlights:
Schönbrunn Palace & Gardens: Dive into the opulence of the Habsburg dynasty with a skip-the-line tour of this UNESCO World Heritage site. Wander through the lavish rooms of the palace and stroll in its vast gardens, relishing the beauty of bygone eras.
Spanish Riding School: Experience the grace and precision of the world-famous Lipizzaner stallions with a guided tour of this historic institution. Witness the tradition and discipline that has been preserved for centuries.
Hop-On Hop-Off Sightseeing Bus Tour: Explore Vienna at your own pace, hopping on and off at iconic landmarks with this sightseeing bus tour. It's a comfortable way to see the city's highlights without the hassle.
From its majestic palaces to its world-class museums, Vienna offers a blend of history and luxury that promises a birthday celebration like no other.
Sydney, Australia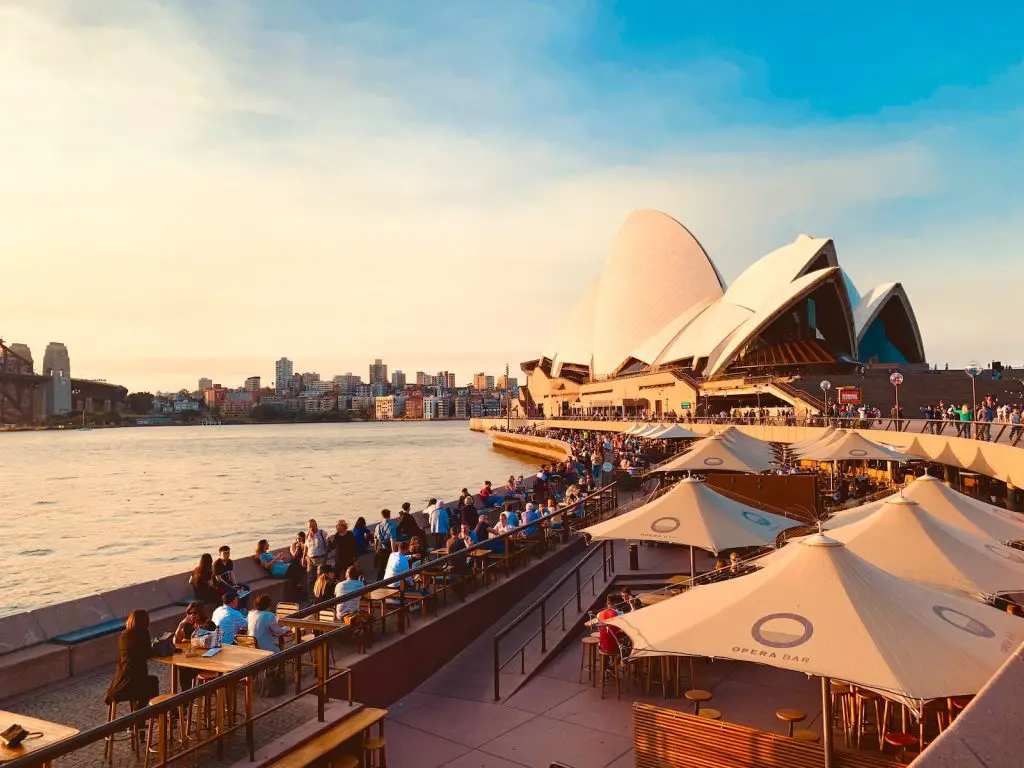 Sydney, Australia is a vibrant city that seamlessly blends urban sophistication with breathtaking natural beauty. Nestled on the southeastern coast, Sydney offers a unique blend of iconic landmarks, stunning beaches, and world-class dining.
Sydney Opera House is undoubtedly the city's crown jewel. This architectural masterpiece isn't just for show; it's a bustling hub of art, culture, and history. Take a guided tour to delve deep into its fascinating stories and witness the magic behind the scenes. Book your guided tour here.
Sydney Harbour Bridge offers panoramic views of the city and the harbor. Simply walking across or admiring it from a distance is a rewarding experience.
Bondi Beach is a must-visit, with its golden sands and turquoise waters. It's perfect for a leisurely stroll, people-watching, or just soaking in the sun.
Sydney's charm lies in its diverse attractions, ensuring every visitor, no matter their age, leaves with cherished memories. Whether it's the allure of its landmarks or the laid-back beach vibe, Sydney promises a birthday celebration like no other.
Queenstown, New Zealand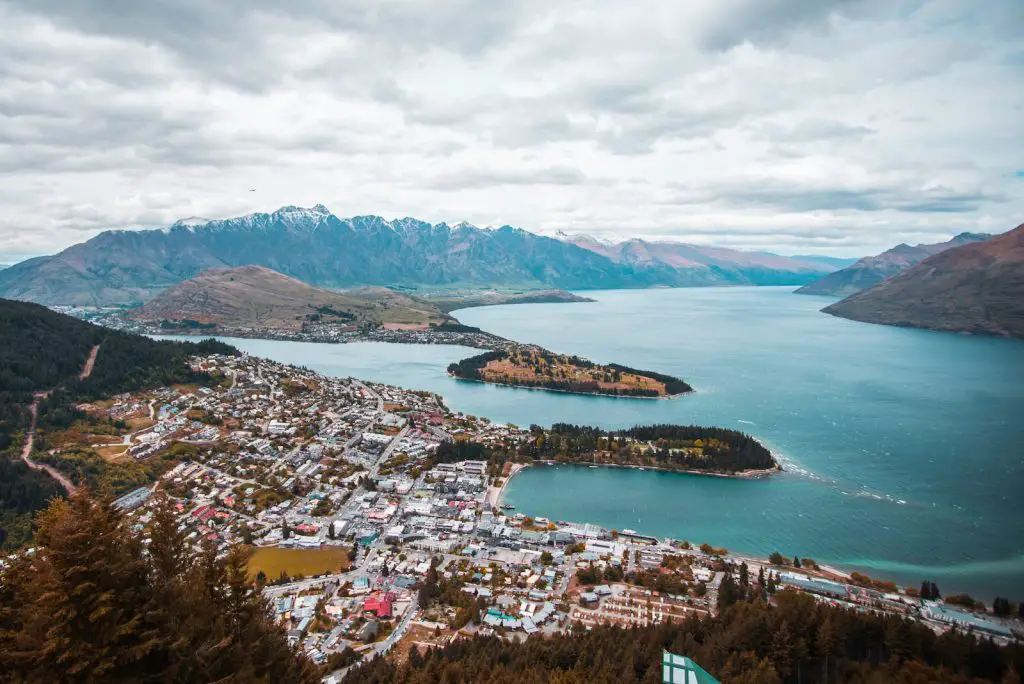 Queenstown, New Zealand: Nestled on the shores of Lake Wakatipu and surrounded by the majestic Southern Alps, Queenstown is a haven for those seeking tranquility and adventure. Often referred to as the "Adventure Capital of the World," this picturesque town offers a blend of natural beauty and luxury experiences tailored for visitors of all ages.
Milford Sound Coach & Cruise Full-Day Trip: Dive into the heart of Fiordland National Park and experience the breathtaking beauty of Milford Sound. This journey offers stunning views, wonderful wildlife, and the chance to cruise around the sound, making it a must-visit. Book your trip here.
TSS Earnslaw Cruise & Walter Peak with Gourmet BBQ: Combine a serene cruise on the historic TSS Earnslaw steamship with a gourmet BBQ buffet at Walter Peak High Country Farm. Witness a farm demonstration and explore the farmland, all while indulging in a delightful meal. Reserve your spot here.
For those celebrating a milestone like a 60th birthday, Queenstown ensures a blend of relaxation, luxury, and unforgettable memories. Whether you're cruising on the pristine waters or flying over the scenic landscapes, Queenstown promises a birthday trip like no other.
Marrakech, Morocco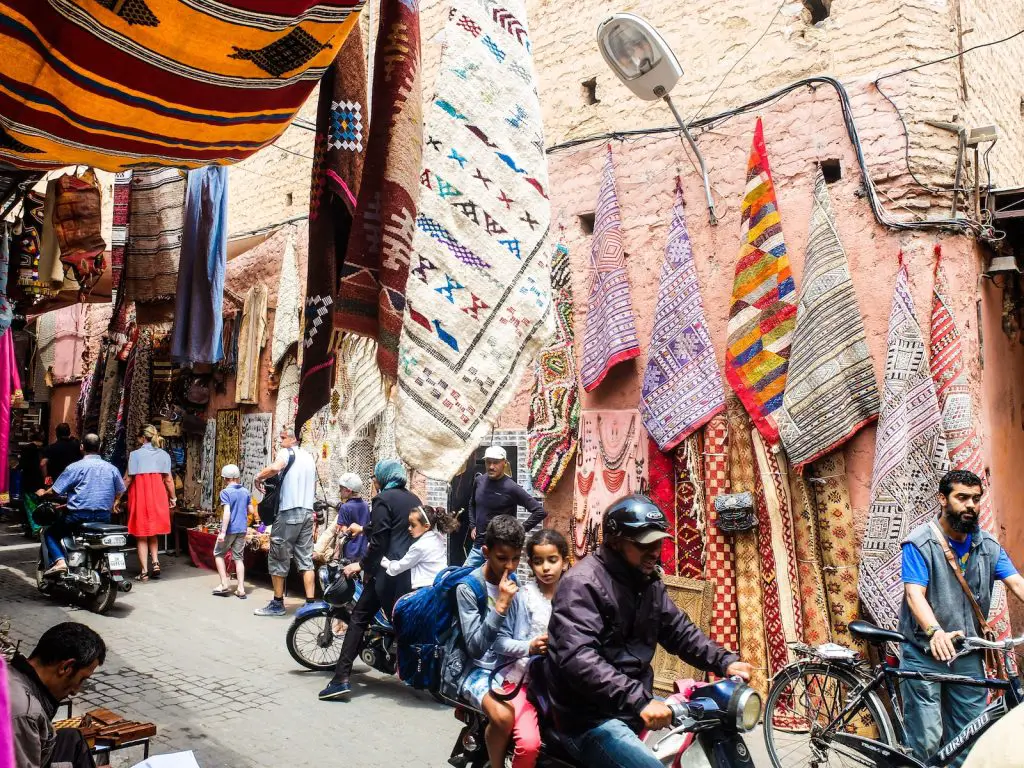 Marrakech, Morocco is a vibrant city that offers a unique blend of ancient traditions and modern conveniences. Nestled at the foothills of the Atlas Mountains, this city is known for its bustling souks, historic palaces, and enchanting gardens. The rich history and culture of Marrakech are evident in its stunning architecture and the warm hospitality of its people.
1. Ouzoud Waterfalls: A breathtaking natural wonder, the Ouzoud Waterfalls are a must-visit. Join a guided hike and enjoy a boat ride to admire the falls up close.
2. Agafay Desert: Experience the magic of the desert with a sunset camel ride and dinner in the Agafay Desert. The serene landscape and the starry night sky make it a memorable experience.
3. Jemaa el-Fnaa: the heart of Marrakech. This bustling square is filled with storytellers, musicians, and street food vendors, offering a taste of the local culture.
Marrakech promises an unforgettable journey filled with discoveries, making it a perfect destination for a special birthday trip.
Dublin, Ireland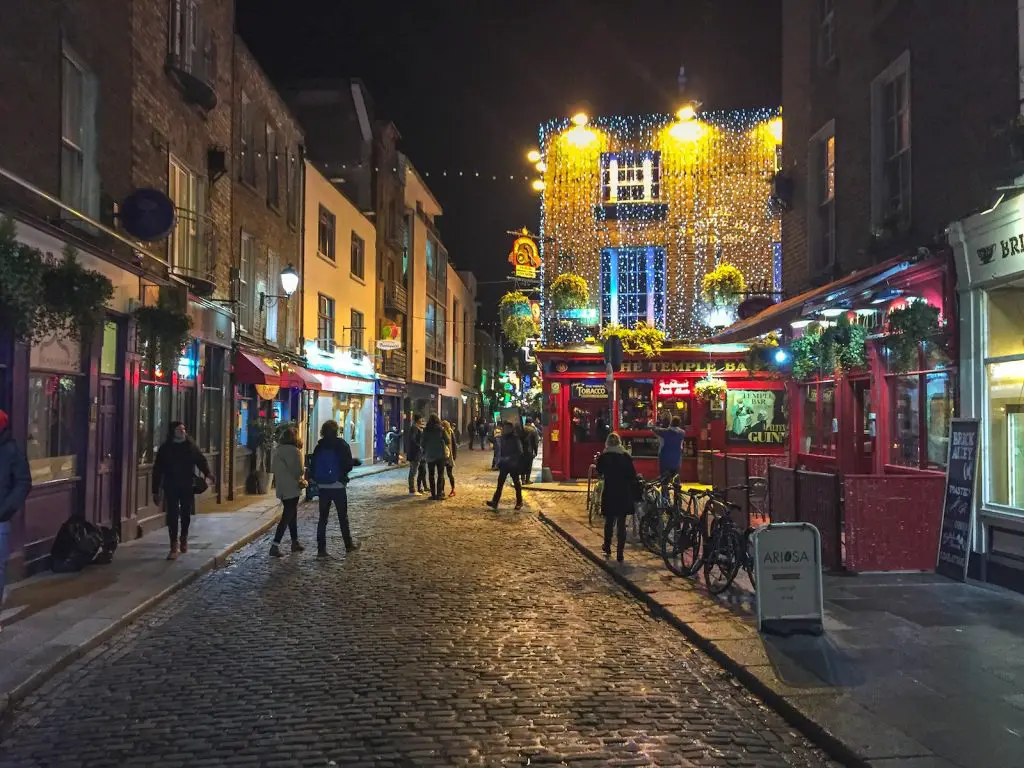 Dublin, Ireland – A city steeped in history and brimming with vibrant culture, Dublin is the heart of Ireland. Its cobbled streets echo with tales of writers, rebels, and revolutionaries. The city's rich literary heritage, combined with its friendly locals and cozy pubs, makes it a must-visit destination.
The Book of Kells & Dublin Castle: Dive deep into Ireland's history with a visit to the iconic Book of Kells, an illuminated manuscript that dates back to the 9th century. Housed in the Old Library at Trinity College, this masterpiece is a testament to the country's rich cultural heritage. Combine this with a tour of Dublin Castle, the former seat of British rule in Ireland. Book your ticket here.
River Liffey Sightseeing Cruise: Experience Dublin from a different perspective by cruising along the River Liffey. This 45-minute boat cruise offers a unique view of the city's monuments and a glimpse into its history. Reserve your spot on the cruise.
Cliffs of Moher Day Tour: While not located in Dublin, the Cliffs of Moher are a must-see natural wonder. Embark on a day trip from Dublin to these majestic cliffs and also explore the Burren and Galway City. The breathtaking views from the cliffs are sure to be a highlight of your trip. Join the day tour here.
Dublin is not just a city; it's an experience. From its historic landmarks to its lively pubs, there's something for everyone in this charming Irish capital.
Buenos Aires, Argentina
Buenos Aires, Argentina is a vibrant city known for its rich cultural heritage, tango music, and dance. The capital of Argentina, it's a place where the old meets the new, with historic neighborhoods juxtaposed against modern skyscrapers. The city's European architecture, bustling streets, and passionate tango performances make it a unique and unforgettable destination.
Tango Shows are a must-see, offering a glimpse into the soul of Argentina. The dance, filled with passion and drama, is an integral part of Buenos Aires' identity.
Another iconic attraction is the La Boca neighborhood, known for its colorful houses and the famous Caminito Street. Here, artists display their works, and tango dancers perform on the streets.
Lastly, a visit to the Recoleta Cemetery is a journey through Argentina's history. It's the resting place of notable figures, including Eva Perón.
Buenos Aires is not just a city; it's an experience that captures the heart and soul of every visitor.
Rio de Janeiro, Brazil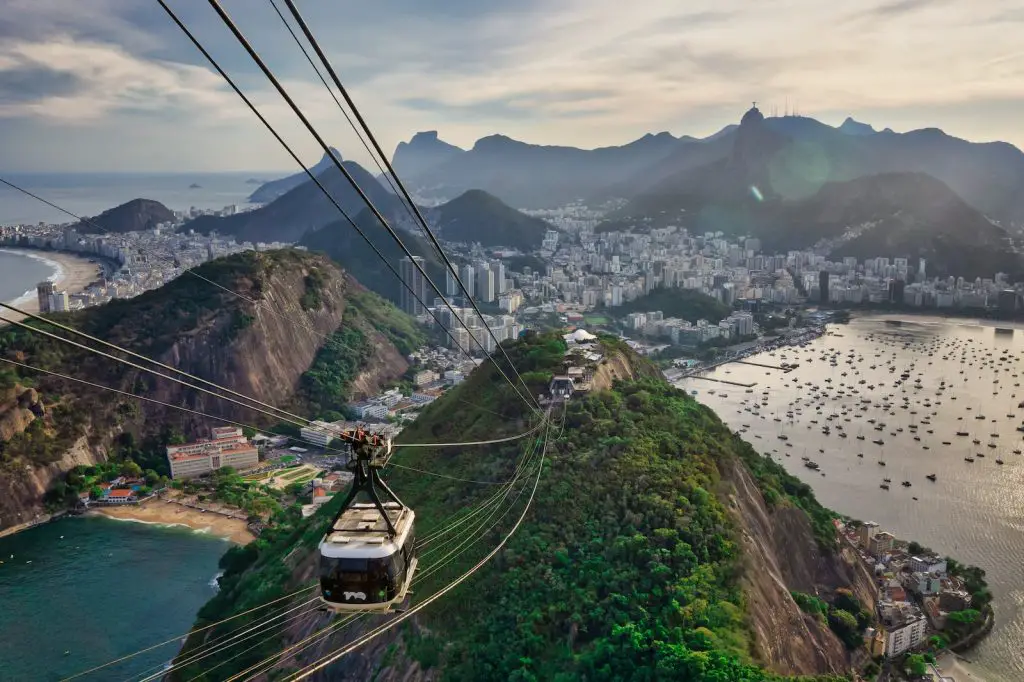 Rio de Janeiro, Brazil is a city of vibrant contrasts, where golden beaches meet lush mountains and bustling urban life. Known as the "Marvelous City," Rio is a melting pot of cultures, rhythms, and flavors.
Christ the Redeemer, an iconic statue standing atop Corcovado Mountain, offers panoramic views of the city and is a testament to Brazil's deep-rooted faith. A visit here is a spiritual and visual treat. Book a tour to see the highlights of Rio, including Christ the Redeemer.
Sugarloaf Mountain (Pão de Açúcar) is another must-visit, with its cable car rides providing breathtaking views of Rio's coastline. Experience Sugarloaf and more with this tour.
For a different perspective, immerse yourself in the local culture with a walking tour of Rocinha Favela, Brazil's largest favela. Here, you'll witness the resilience and vibrancy of the community. Join the Rocinha Favela walking tour.
Rio de Janeiro is not just a city; it's an experience, pulsating with life, music, and color. Whether you're dancing to samba rhythms or soaking in the sun at Copacabana, Rio promises memories that will last a lifetime.
Zurich, Switzerland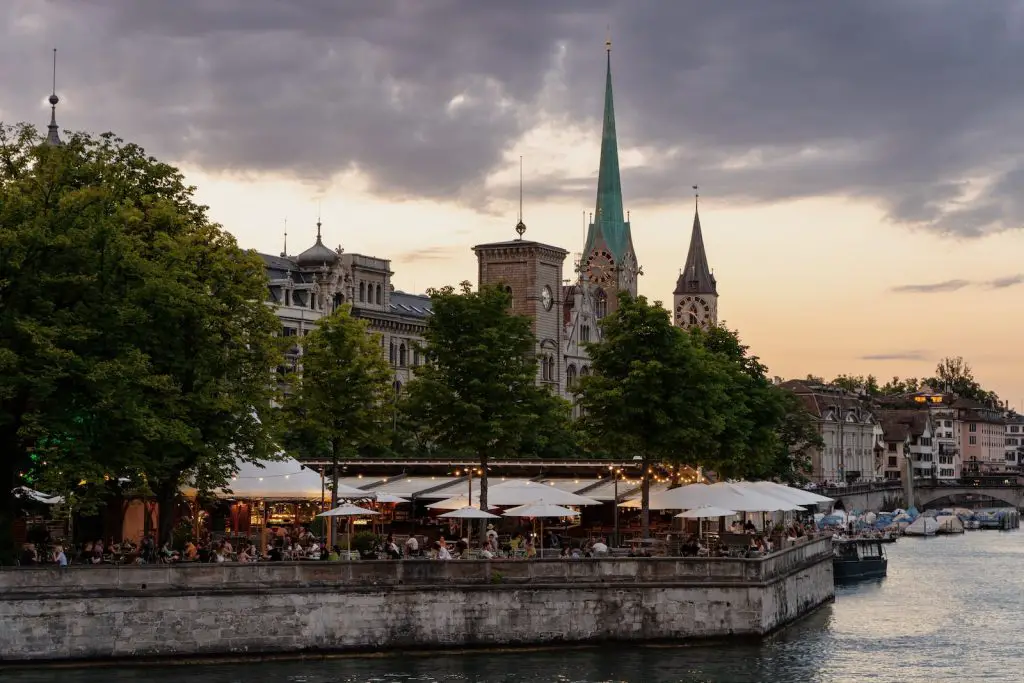 Zurich, Switzerland is a harmonious blend of modernity and tradition, nestled against the backdrop of the majestic Swiss Alps. As the largest city in Switzerland, Zurich is a global financial hub, but it's also rich in history, culture, and natural beauty. The city's Old Town is a maze of narrow streets and alleys, where medieval and Renaissance buildings tell tales of a time gone by.
Lake Zurich offers a serene escape right in the city's heart, with its clear waters reflecting the surrounding mountains and skyline. The city is also home to a plethora of museums, art galleries, and theaters, making it a cultural hotspot.
Three must-visit attractions in Zurich are:
Grindelwald & Interlaken Day Trip: Dive into the heart of the Swiss Alps and explore the idyllic Bernese Oberland.
Lindt Home of Chocolate Visit: Experience the magic of chocolate-making and indulge in some of the world's finest chocolates.
Mount Titlis Day Tour: Ascend to breathtaking heights and enjoy panoramic views of the Alps.
Zurich seamlessly combines its rich history with modern luxuries, making it a perfect destination for a memorable birthday trip.
Vancouver, Canada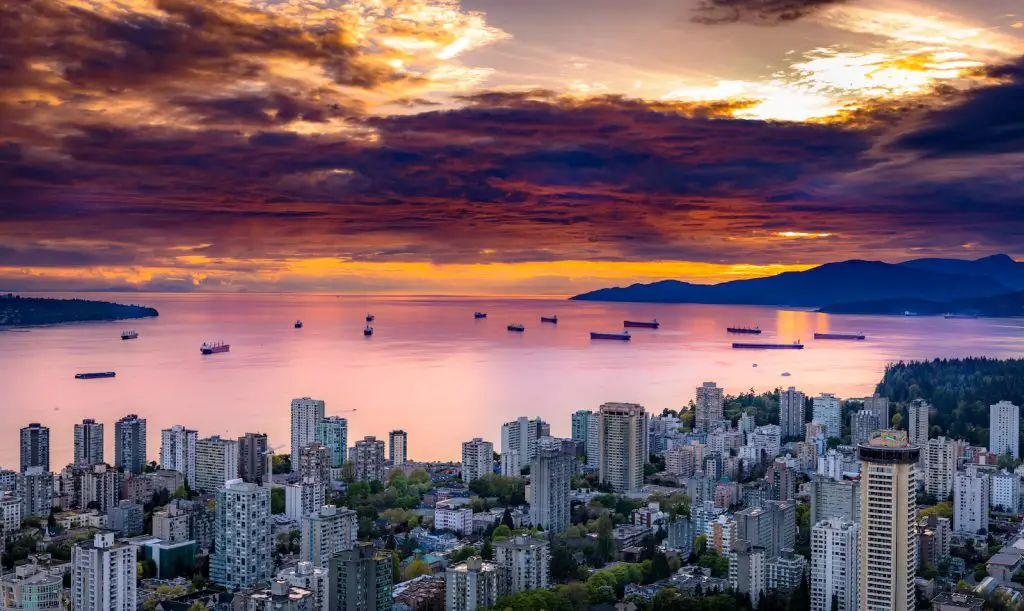 Vancouver, Canada is a vibrant city nestled between the Pacific Ocean and the coastal mountains. Known for its breathtaking natural beauty, the city offers a unique blend of urban sophistication and outdoor adventure.
Stanley Park is the city's green heart, a massive urban park with scenic views, totem poles, and the famous Seawall. A visit to Vancouver would be incomplete without exploring this iconic park.
Whale Watching is a must-do activity. The waters around Vancouver are one of the best places to see orcas. Embark on a tour and witness these majestic creatures in their natural habitat. Check out this tour.
Experience Vancouver from above with a Seaplane Tour. The aerial view of the city, mountains, and ocean is simply mesmerizing. Take to the skies with this tour.
Vancouver is a city that never stops surprising. Whether you're into nature, culture, or adventure, it has something special for everyone. Celebrating a birthday here would undoubtedly be memorable!
Istanbul, Turkey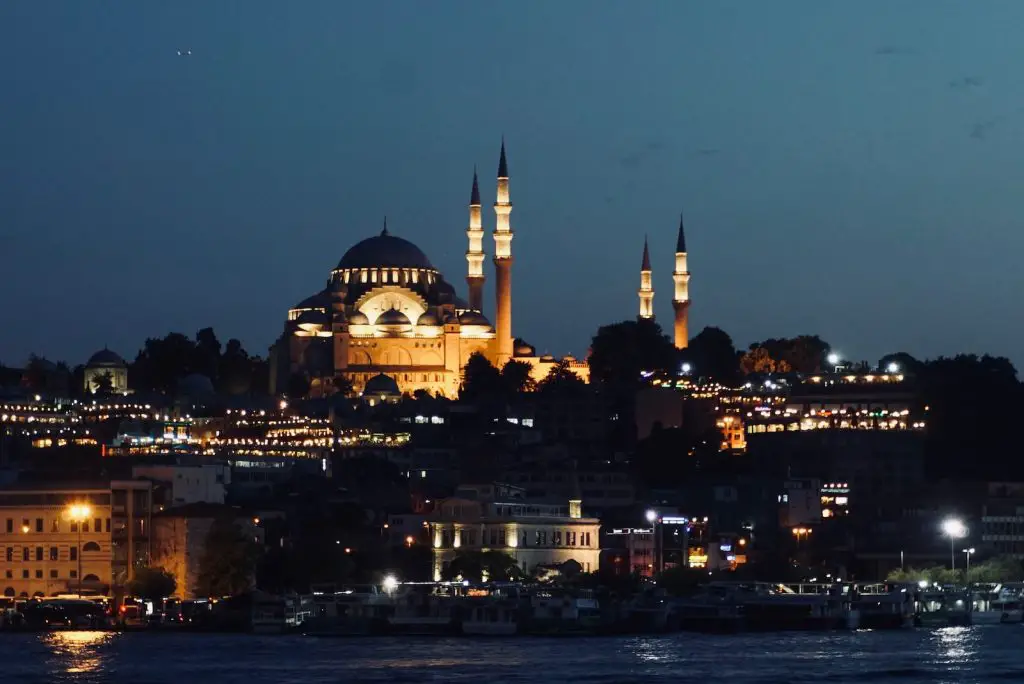 Istanbul, Turkey is a city that effortlessly blends the ancient with the modern. Nestled between two continents, Europe and Asia, it's a melting pot of cultures, traditions, and history. The city's skyline is a testament to its rich past, with minarets and domes dotting the horizon.
The Hagia Sophia is an architectural marvel that has stood the test of time. Originally a church, then a mosque, and now a museum, its grandeur is unmatched. Join a guided tour to delve deeper into its history.
The Bosphorus is the lifeblood of Istanbul. A dinner cruise on this strait is a magical experience, offering views of palaces, mosques, and bridges. Experience it with a Bosphorus Dinner Cruise.
Topkapi Palace is a testament to the opulence of the Ottoman Empire. With its courtyards, chambers, and treasures, it's a journey back in time. Skip the line and take a guided tour.
A trip to Istanbul is a journey through time, where every corner has a story to tell. Whether you're wandering through its bustling bazaars or sipping tea by the Bosphorus, Istanbul promises an unforgettable experience.
---
---