Planning your next vacation and looking for some inspiration?
Wandernity is the perfect place for you! We provide amazing destination ideas for your next trip. Whether you're looking to explore a new country or stay close to home, we have something for everyone.
Our blog posts are full of beautiful photos and interesting facts about each destination. You'll be able to see what it's like to wander through these places and get excited about your upcoming trip.
The author
Hi, my name is Una Anderson. I am currently working in a regular 9-to-5 job, but I have always loved to travel. In fact, I can't remember any vacation, which hasn't been spent abroad. I started this blog to document my travels and the knowledge I have gained.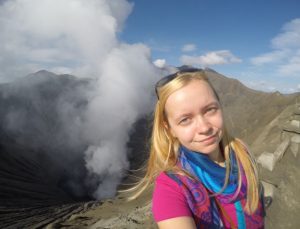 I also really like travel blogs. These amazing people go to wonderful places and have inspiring pictures and tales to share with the rest of the world. Now I'm trying to be one of them – I select my best pictures, wander through the internet in search of bucketlist destinations, and try out different other travel-related things.
I'm writing this blog for people similar to me. Those who will be interested in travel-related posts before going on a vacation to the same destinations.
These are some of my favorite destinations:
Start planning your next vacation with Wandernity today!
Contact me:
For any comments and inquiries don't hesitate to write me an email at una@wandernity.com