Some of the links in this post are affiliate links. This means if you click on the link and purchase the item, I will receive an affiliate commission at no extra cost to you. All opinions remain my own.
One of the most memorable experiences in Tenerife is a hike from Masca village to the Atlantic ocean. Masca is located in a remote part of the western part of Tenerife. It is beyond words beautiful – surrounded by mountains and wild nature – so it is a must-see when you go to the Canary Islands.
The hike can be self-guided or with a tour. If you have your own car and are fairly independent, I'd suggest going on your own. The hike is pretty straightforward – it's hard to get lost in a valley surrounded by mountains from both sides.
Probably the best time to visit Tenerife is during winter as it is still warm, but not too hot for a good hike. Here are some more winter sun destinations in Europe to inspire your next trip.
Masca village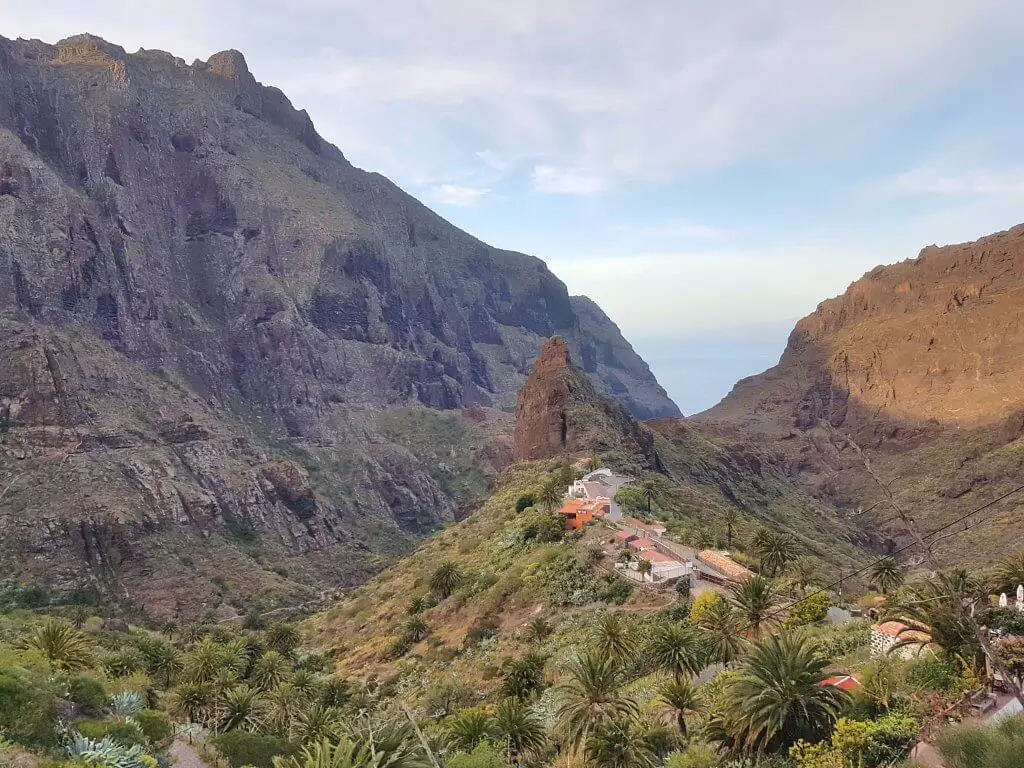 Despite the fact that Masca is a small village of approximately 90 inhabitants, it attracts a great number of visitors due to its breathtaking surroundings. The village is located at an altitude of 650 m and is a starting point of the Masca Gorge. The hiking route from the picturesque village through the gorge until the Atlantic ocean takes around 3,5 hours in each direction.
During the day the small village gets busy with tourists. I'd suggest to explore it before the hike in the morning around 11 am or when you get back from the hike in the evening around 5 pm.
The village has an interesting history. Originally it was quite remote and got connected to a road only in 1991. It is surrounded by fertile lands and its community was around 600 at its largest. Currently, most of the inhabitants are getting their income from serving the tourists.
How to get to Masca, Tenerife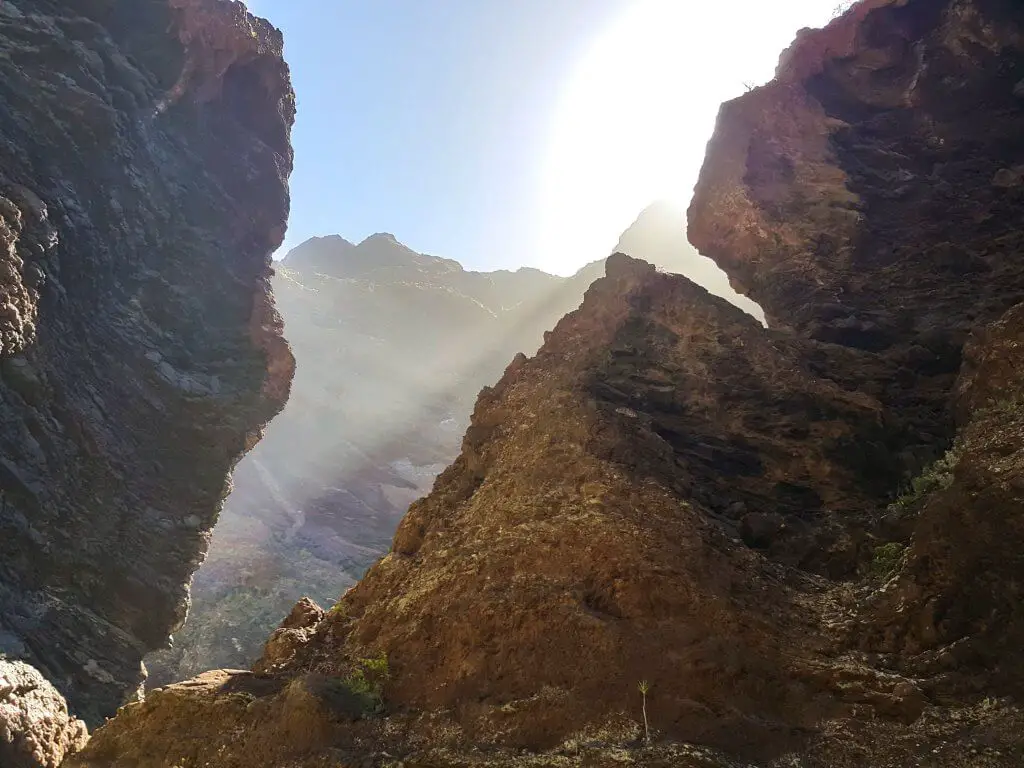 The easiest way to reach Masca is by car. You might want to rent a car in Tenerife because that way it is easy to explore the whole island. If you want to read about some ideas for a roadtrip across Tenerife, read this post.
One thing to keep in mind about the hike is that you will have to get back to your car somehow. Either you will have to go the hike both ways to the ocean and back, or you will have to take a water taxi to Los Gigantes and get back to the car by public transportation.
Another way to explore Masca is by getting a guided tour with a shuttle-bus from the resort where you are staying. Most of the resorts have some options for day-trips across Tenerife.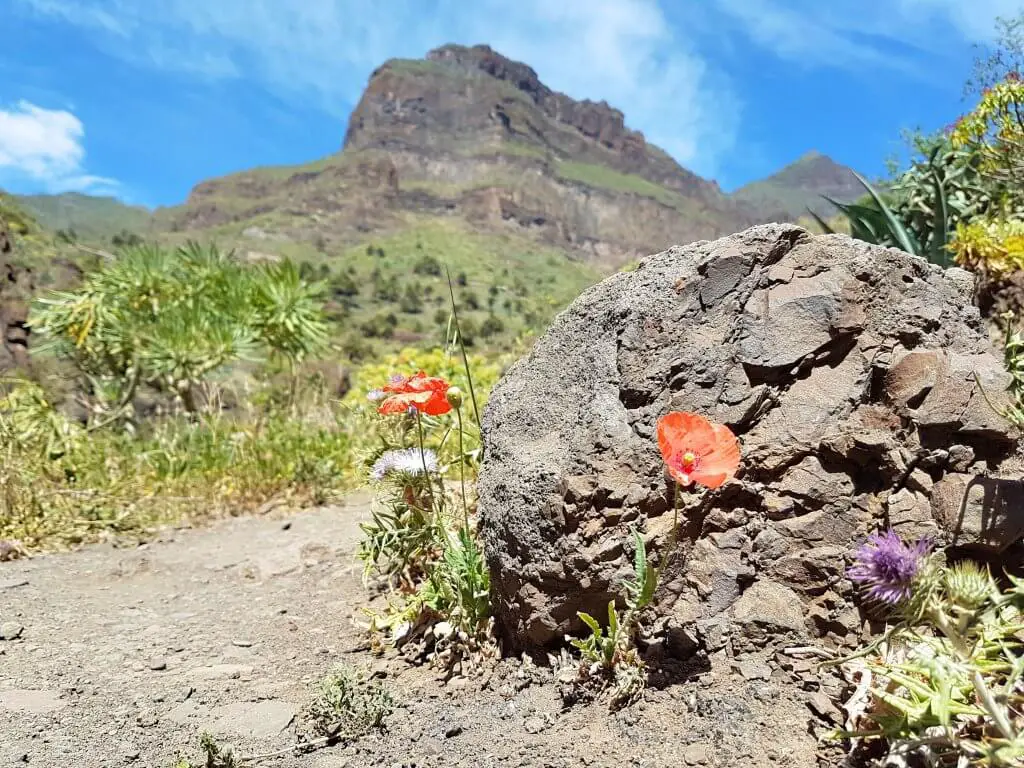 How to hike Masca Gorge
The hiking path goes through the center of Masca village and leads through the gorge all the way to the Atlantic ocean. It is around 6 km long and moderately hard. The path can be sometimes a bit steep and wet, as a small stream runs along with it.
At the narrowest point, the gorge is around 20 m wide and in some places, its sides are around 600 m high. This gives you a feeling that the surrounding nature is great in its magnificence.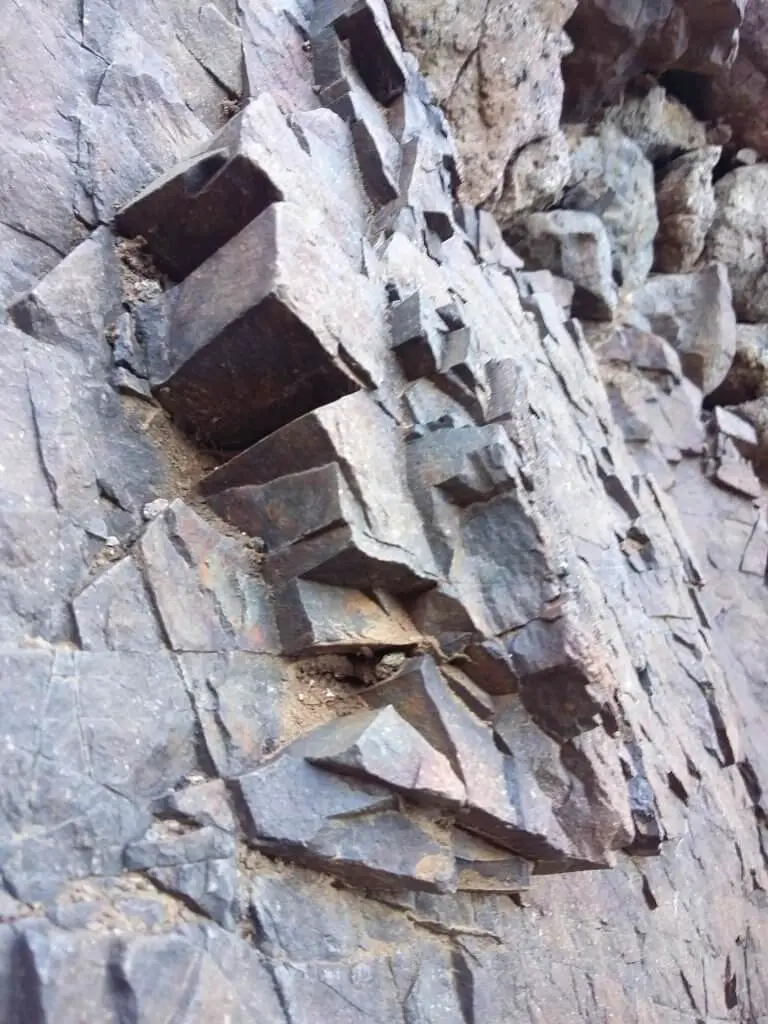 The walls of the Masca gorge are full of interesting rock formations in different geometrical forms. Sometimes during a break from vigorous hiking, you might just want to study the forms of rocks created by nature.
You can expect to see not just the lush greenery, but some animals as well. There can be mountains goats, lizards, and brightly colored dragonflies.
In the last kilometer or so from the Atlantic ocean, you will be able to hear the waves without seeing them. The air will get wetter and saltier, sending a message that the hike soon will come to an end. The gorge ends with a nice black sanded beach and a dock for some small ships.
It is possible to hire a water taxi to the nearby Los Gigantes city.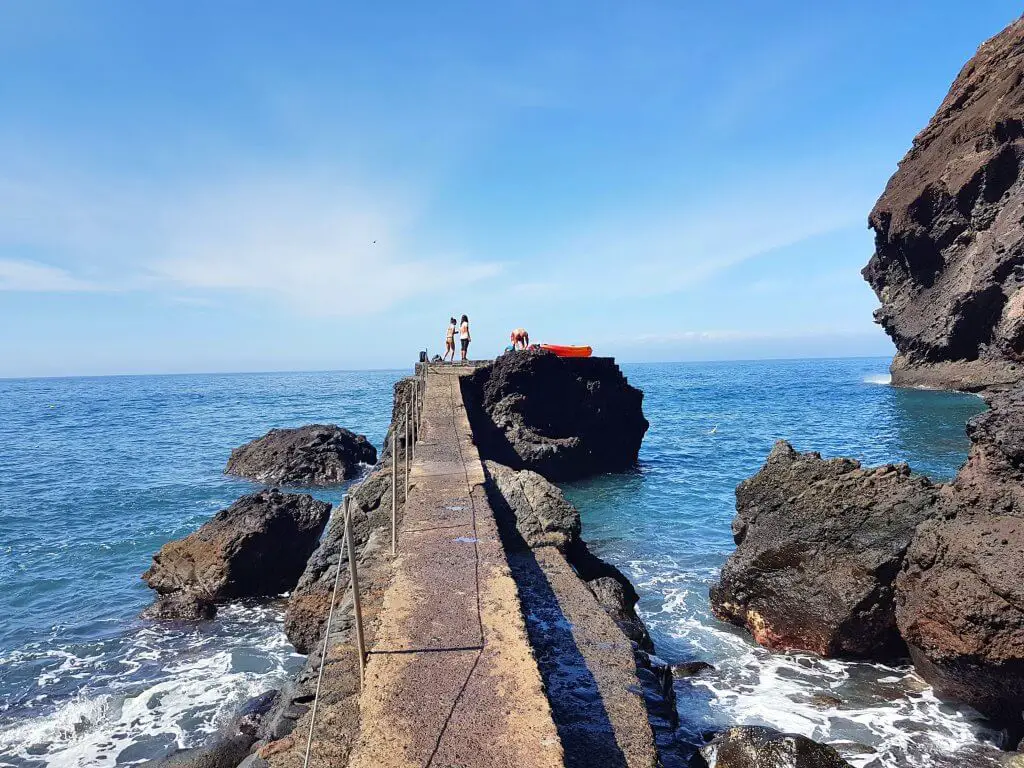 If you have decided to hike back to the Masca village, you have to make sure that you will have enough water at this point. The hike back during the day will be hot. You will be climbing up to around 600 m altitude and there will not be the shadows from the walls of the gorge as there were during the morning. So be careful not to overheat.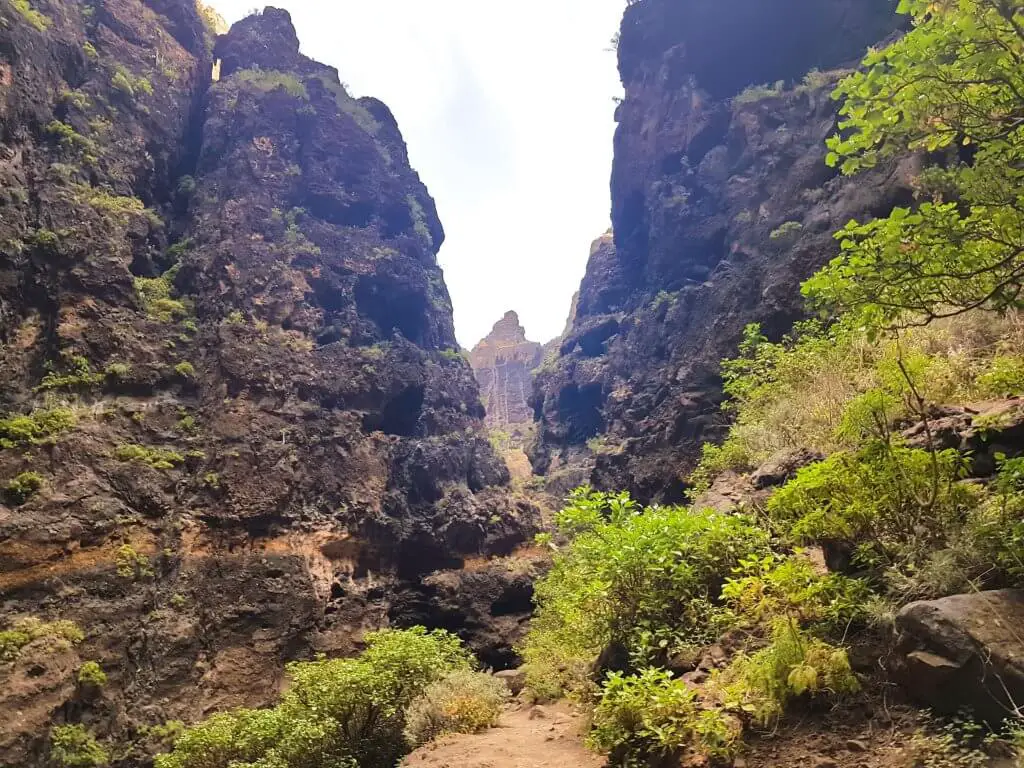 What to take on a hike in Masca, Tenerife
The hike in Masca valley is of medium difficulty, so you have to be quite fit to go it both ways. I went on this hike in March, and it was quite hot. Here are some recommendations of what you should take:
What else is there to do in Tenerife?
These are some of the best things to do in Tenerife:
Learn surfing in Playa De Las Americas
Experience an adrenaline rush on the Siam Park water slides
See the magnificent cliffs in Los Gigantes
Go on a hike in Anaga Rural Park
And so much more!
With its diverse range of activities and attractions, Tenerife is an ideal destination for visitors of all ages. Here are some other reasons why you should visit Tenerife.
Your turn
Do you enjoy hiking? Which has been the most beautiful place, where you have hiked?