Some of the links in this post are affiliate links. This means if you click on the link and purchase the item, I will receive an affiliate commission at no extra cost to you. All opinions remain my own.
Teide volcano hike is figuratively and literally breathtaking. Mount Teide is 3,718 meters high, which makes it the highest point in Spain and islands of the Atlantic. It is located in Tenerife, Canary Islands. The peak is accessible in a variety of ways – you can hike to and from it, or you can use a cable car for one or both directions. And even if you go by cable car, there are still several hundreds of meters to hike to reach the crater.
I was lucky to hike up the mountain and enjoy the beautiful scenery revealing itself slowly to me, and chose to go down with a cable car. This guide is written based on my hiking experience. However, there will be something useful for anyone preparing to conquer Teide volcano, no matter which way to go up and down you choose.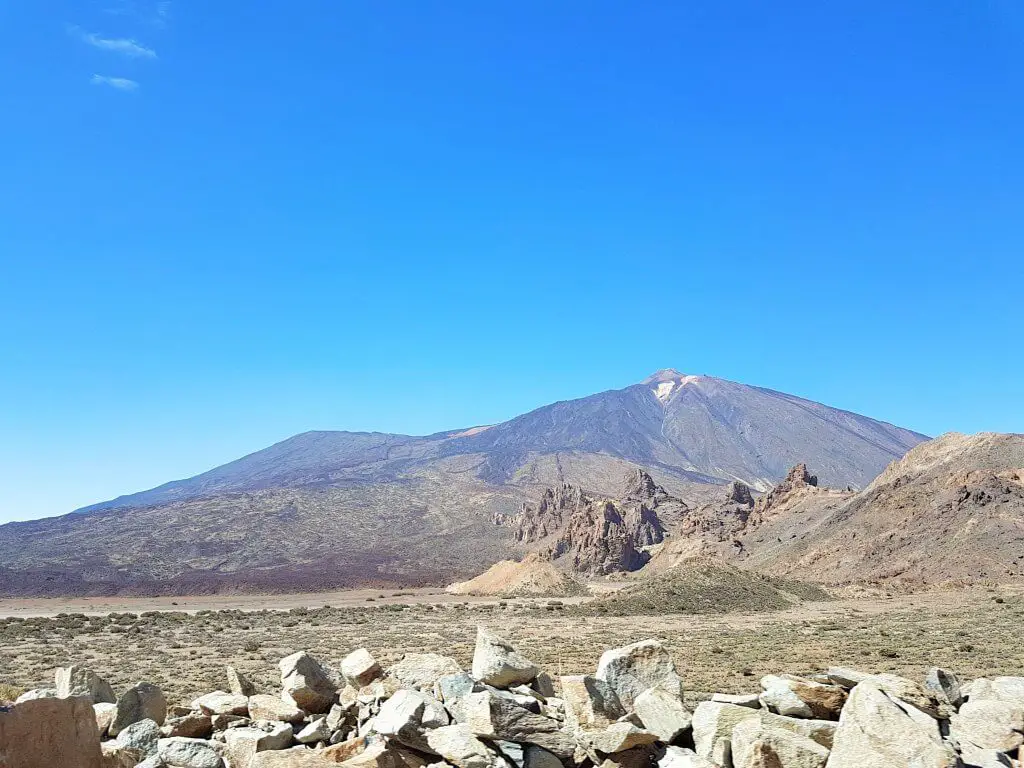 Teide volcano and national park
Teide volcano and its surroundings of 18,900 hectares make up Teide National Park. In 2007 it was named UNESCO World Heritage Site. The road through the Teide National park lets you see that rapidly changing scenery. It starts with green meadows and picturesque villages. Then the road leads through lush pine forests. Raising higher above the sea level the surrounding fauna gets smaller and less green to the point when all you can see around you is just a rocky desert. Nearby the volcano, the lava flows from the historic volcano eruptions have created a scenery like from another planet.
Visiting Teide volcano and National Park is definitely one of the best things that you can do in Tenerife. Check out here what are the other cool things not to miss in Tenerife!
How to get to Teide volcano hike
If you are renting a car during your stay in Tenerife, it will be an easy way to get to the starting point of the Teide hiking path. From the Southern part of Tenerife, the drive takes around an hour.
It is possible to reach Teide by public transportation as well. You can check the timetables here.
Or you can take a guided tour and enjoy a day in a company of an expert guide. This is a vacation after all, and sometimes it is nice to let others worry about the logistics of the activities.
How to hike Teide volcano
The summit of the volcano can be reached either on foot or by a cable car. Depending on your fitness level, adventurousness, and other plans for the vacation, you can choose the best way how to get to the top of the world.
As for me – I enjoy slowly ascending mountains and being increasingly amazed by extraordinary views, so I chose to go up on foot.
How long does it take to hike mount Teide?
As usual, this depends on your fitness level. It took me 5 hours to get to the cable car on the top of the volcano.
Going up is a bit tricky. At first, it is all fine and easy. However, after the first few kilometers, the ascent gets steeper and the air is thinner.
Along the way, there are large boulders – round pieces of stone. They have been formed from the lava flow, broken away from it, and rolled down the mountain like snowballs. Or more like lava balls. I haven't seen anything quite like it before.
Some people I was climbing with noticed that in the beginning, they were playing with photo settings, snacking, talking, and overall excited and active. The higher they climbed, the more "power saving" mode their bodies experience. At the top, we were all concentrating to make the next steps, and we didn't have much energy for endless photos.
The climb is totally worth it. Impressive views of the surrounding island and Atlantic ocean reveal themselves slowly and give a sense of accomplishment. My coach-potato body could do this – could climb to this awe-inspiring height. Probably yours can too, right?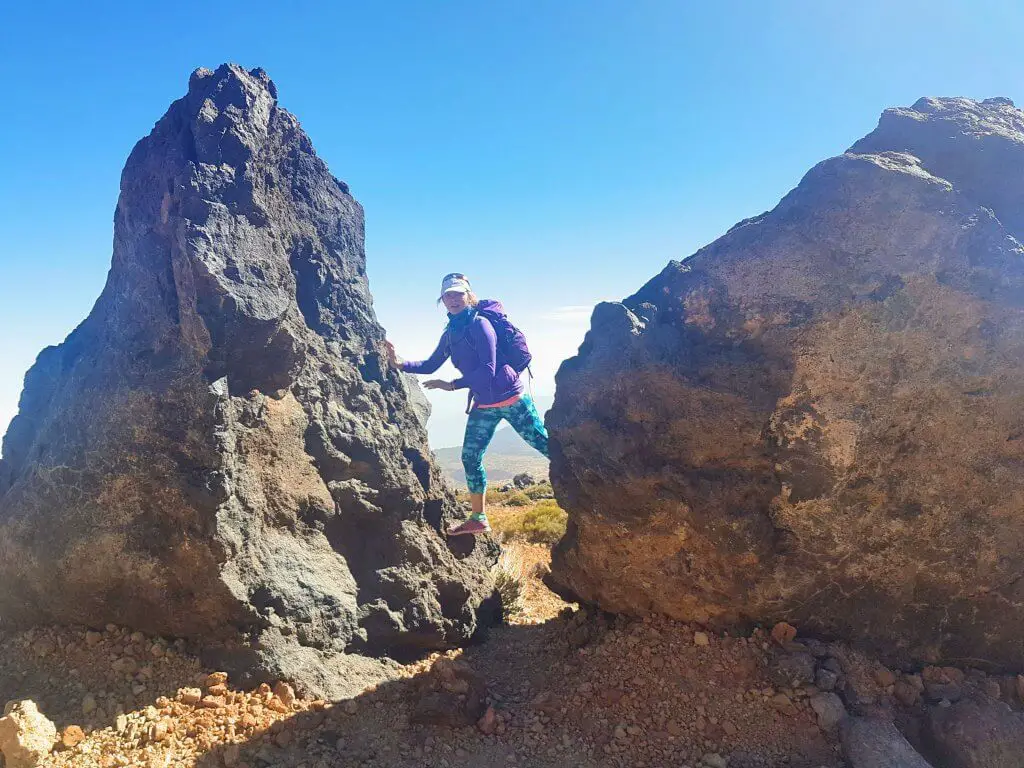 Permit for climbing Mount Teide
You can hike up Mount Teide for free up to the cable car station. However, if you wish to reach the summit, you need to obtain a permit. Here is a guide for booking a permit for Teide Volcano.
Note that you have to book the permit well in advance. The volcano has become increasingly popular, and the permitted limit for a day is limited.
If you book a permit, don't forget to take IDs for all persons on the permit with you. A failure to provide a valid ID might result in a permit termination.
Another option is to join a tour, as the tour guides usually have permits for going to the crater.
Hiking mount Teide with a cable car
You can choose to go up or down using the cable car. Usually, there is a queue for getting the tickets. One way to avoid queuing is to buy tickets online.
The cable car ride takes around 10 minutes. Can't even compare that with 5 hours of hiking up the mountain!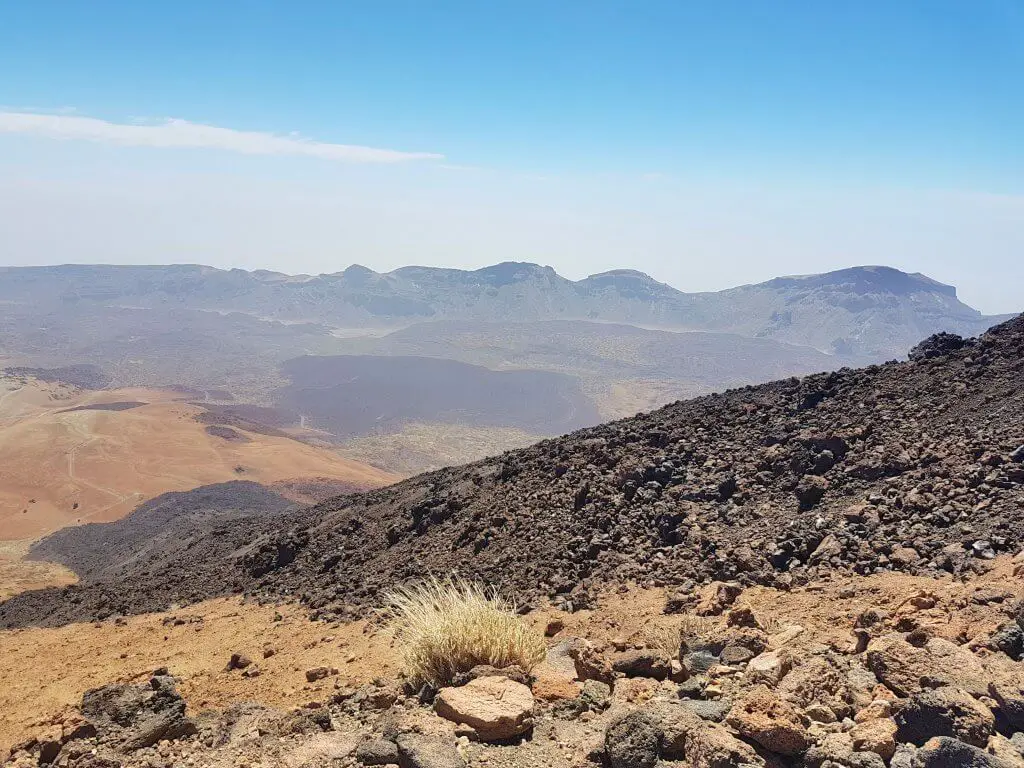 When was the last time Mount Teide erupted?
November 18, 1909.
This is a calming date quite a long time ago.
But Teide is the third tallest volcano in the world and it is active.
Can you get altitude sickness on Mount Teide?
Teide is the tallest mountain in Spain. It is 3,718 m high. If you are ascending it by a cable car then the fast change of the altitude may lead to altitude sickness. The probability of getting altitude sickness by hiking is lower.
What to take on a hike on Teide
The hike in Masca valley is of medium difficulty, so you have to be quite fit to go it both ways. I went on this hike in March, and it was quite hot. Here are some recommendations of what you should take: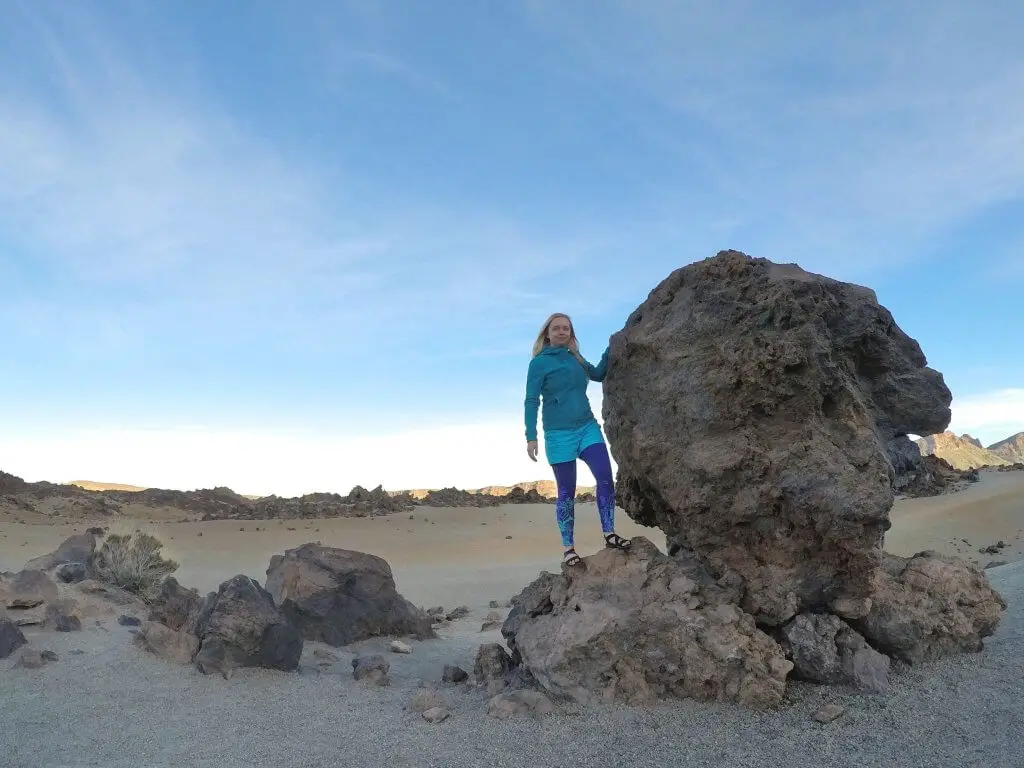 What's next?
If you are spending some time exploring Tenerife, I suggest going on a roadtrip across the island. For the people who love a good hike, Masca gorge might be an exciting experience. And for a calmer day, you can explore the animal kingdom and walk among the parrots in Loro Parque.
Tenerife is an island located in the Canary Islands, off the coast of Africa. It is known for its sandy beaches, clear waters, and year-round warm weather. Visitors to Tenerife can enjoy a variety of activities, including swimming, sunbathing, hiking, windsurfing, and kitesurfing. The island also offers a number of cultural attractions, such as the Museo de la Naturaleza y el Hombre, which houses a collection of ancient Egyptian artifacts, and the Teatro Guimera, which hosts regular opera performances. With its diverse range of activities and attractions, Tenerife is an ideal destination for visitors of all ages.
The best time to visit Tenerife is during the winter when it's not so hot. Check out other winter sun destinations in Europe here.
Guided tours
If you prefer an organized tour, check one of these:
Your turn
What is the most challenging hike that you have completed? Would you like to climb up a volcano? Which kind of vacation do you prefer – chilling at a beach or doing something more active?