Some of the links in this post are affiliate links. This means if you click on the link and purchase the item, I will receive an affiliate commission at no extra cost to you. All opinions remain my own.
Tarragona is a city on Costa Dorada – the Spanish Golden Coast of the Mediterranean Sea. It is located near Barcelona, so it makes a good destination for a day trip. There are a lot of charming parts of Roman buildings available for exploration. The historical center of Tarragona is quite compact, so a one-day itinerary should be enough to get the feeling of this city. Below you will find a list of things that I chose to see in this city in the order of how I visited them.
The Ferreres Aqueduct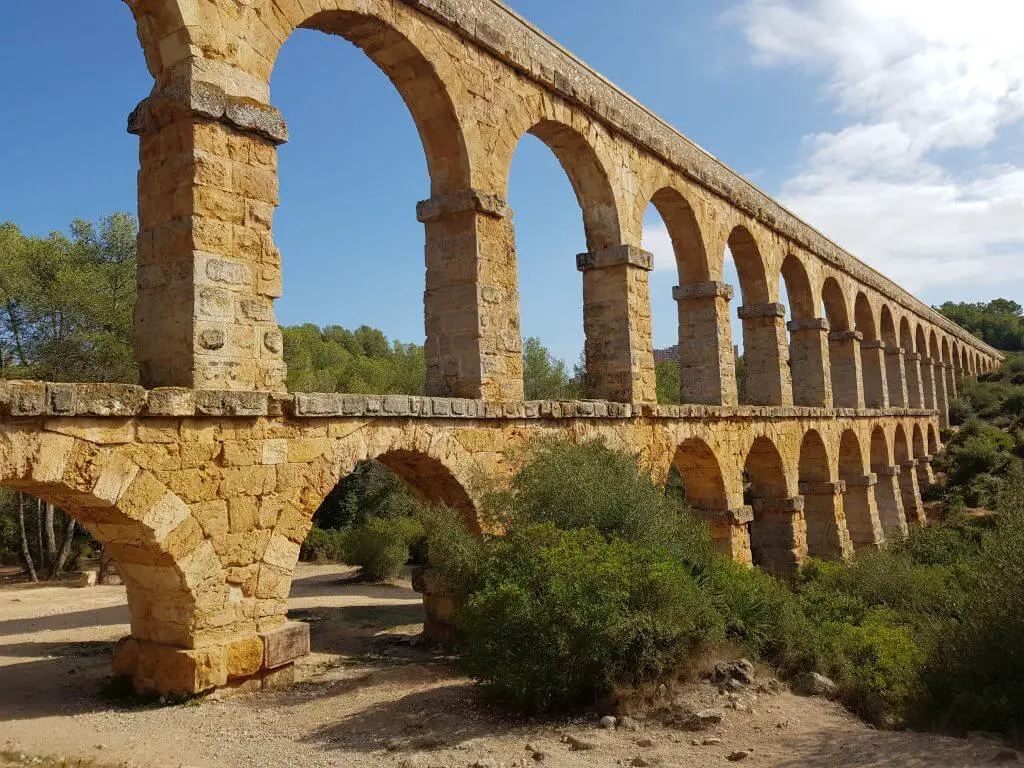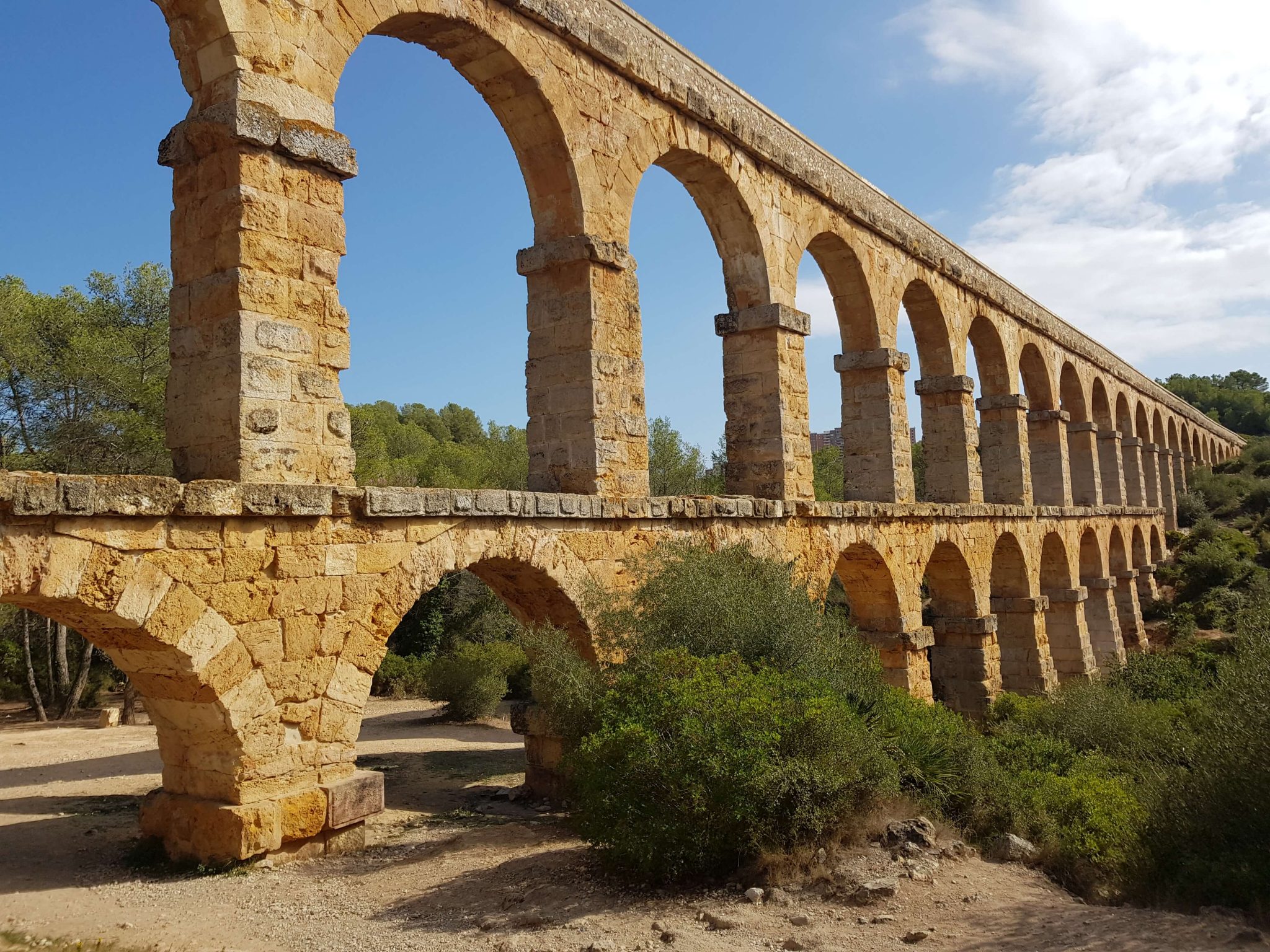 I took a roadtrip from Barcelona to Tarragona in a car, which was very convenient to visit The Ferreres Aqueduct (also known as Pont del Diable) located 4 kilometers to the north of the city. There is a parking lot and a park that leads to the Aqueduct. It looked impressive in pictures and was something different from ordinary ruins. The Aqueduct was quite high and it was possible to climb up on a side of it to go over and use it as a bridge.
This was the first time in my life when I saw an Aqueduct, and I was quite impressed by its hights (27 meters at the highest point). It must have taken a lot of work to build such a building in ancient times.
Roman theatre of Tarraco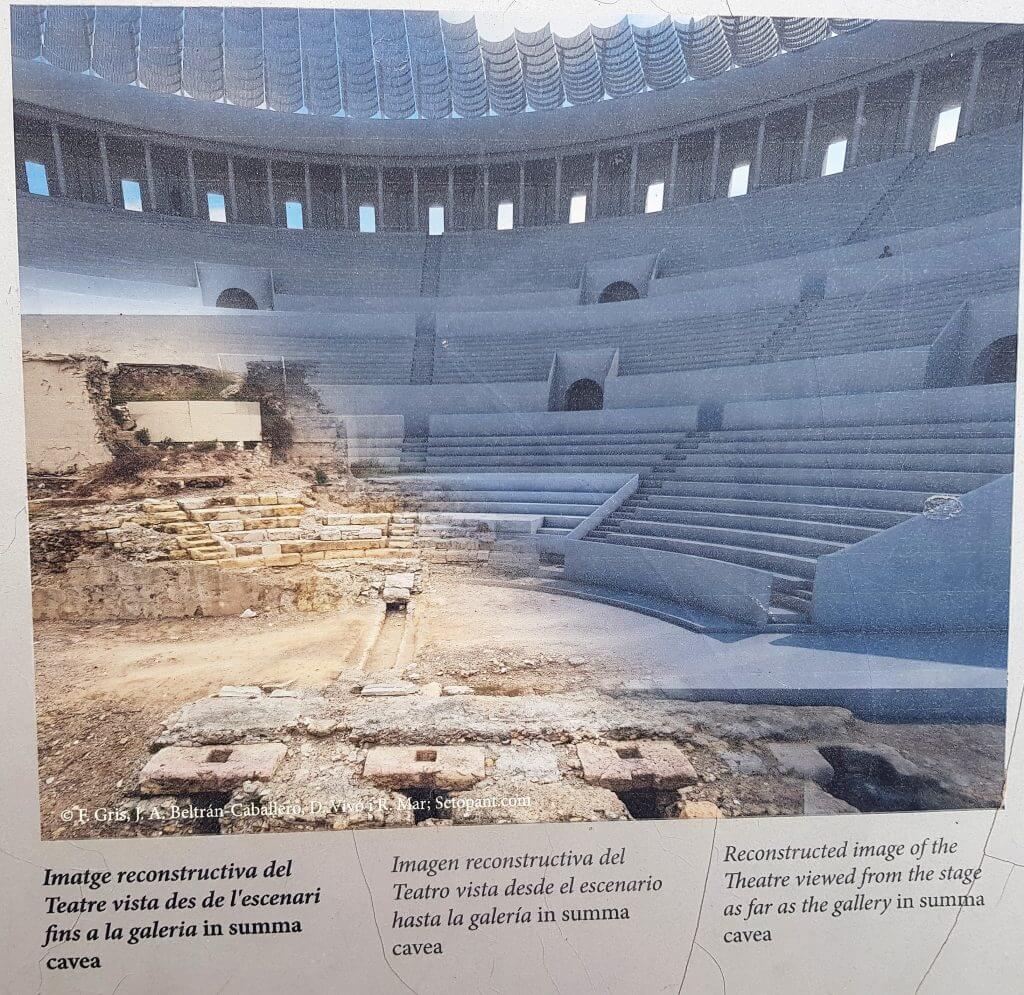 This Roman theatre was the first thing that I had included in my itinerary because it was on the way from the parking lot to the Tarragona center. At the first moment, it was not clear, where the ruins are, as this place looked like a construction site, complete with a high fence. There were some informational posters and some ruins visible, but I felt a bit unimpressed by what was left of this site to the current time.
I haven't included this point on the city map. If you don't have much time for visiting Tarragona, there are other more interesting things to explore in this city.
Roman Wall Of Tarragona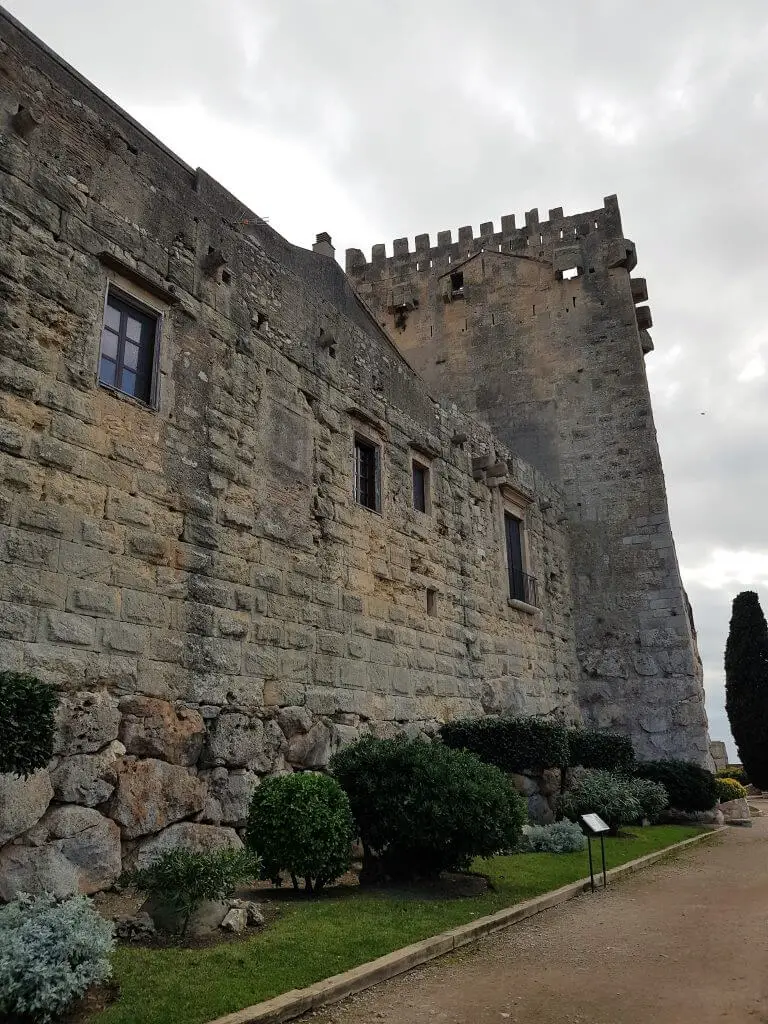 In Roman times, the city of Tarragona was surrounded by an impressive stone wall. Nowadays a well-preserved section of this wall is around 1 kilometer long. There is an entry fee, but it is worth seeing this impressive building. As the wall is quite high, it offers some marvelous views of the Tarragona city and the Mediterranean sea. It is interesting to notice, how the original rough wall has been topped up with stones of a different structure during medieval times.
There are many ancient towers and gates. Near the outer wall, several cannons are displayed. And the best part for me – there were two cozy cats sleeping on a wall.
Tarragona Cathedral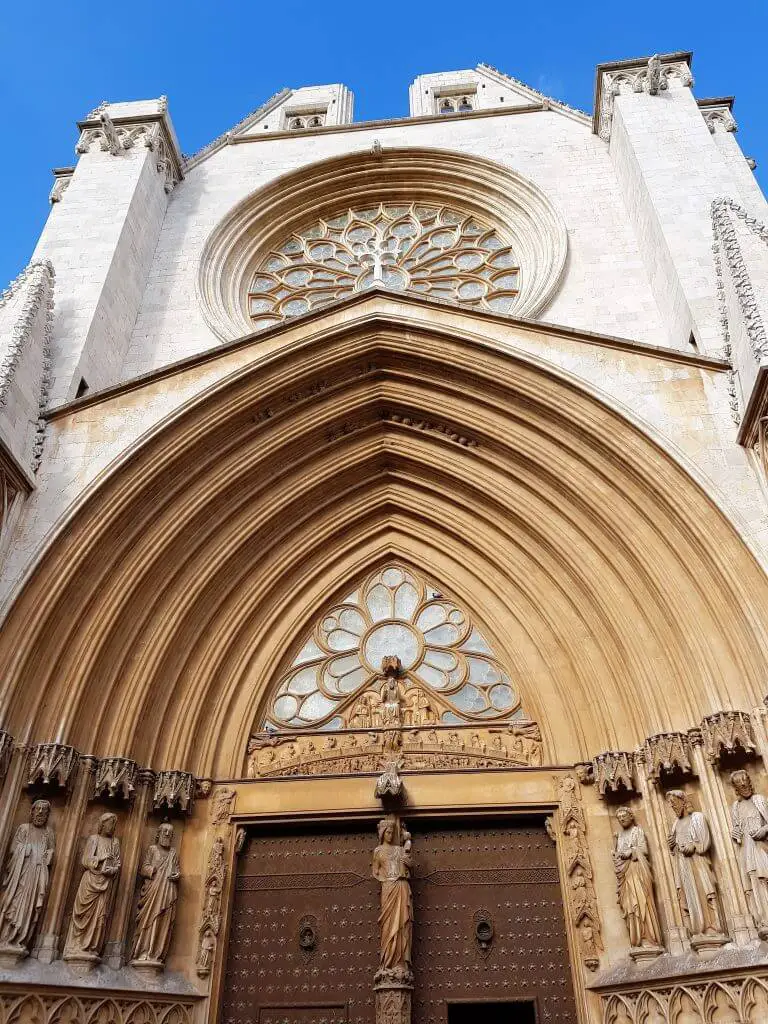 Near the Roman wall of Tarragona, there is a Tarragona Cathedral. It is an impressive building. In front of it, there is a square with some restaurants, so it is possible to enjoy a quick meal with the view of the Cathedral.
Tarragona Amphitheatre
Near the Tarragona Cathedral, there is Tarragona Amphitheatre. This is a well reconstructed and impressive building. Its stones had been used to build the basilica, it was even once a prison for the prisoners, who were constructing the port.
There is an entrance fee for visiting the Tarragona Amphitheatre, but I would suggest enjoying the impressive building from a viewing point on the right side of the entrance. This way you would see the whole building, and the surrounding city and the Mediterranean sea as well.
Top tours near Tarragona
If you prefer a guided tour over planning everything yourself, check out these popular tours that can be booked online:
Your turn:
Have you ever explored ancient ruins? What were your impressions?