Some of the links in this post are affiliate links. This means if you click on the link and purchase the item, I will receive an affiliate commission at no extra cost to you. All opinions remain my own.
Celebrating six decades of life is a monumental occasion, and what better way to mark this milestone than by embarking on a European escapade?
From the sun-drenched coastlines of the Mediterranean to the historic charm of medieval towns, Europe is a treasure trove of experiences waiting to be uncovered.
In this blog post, we've curated 12 marvelous destinations that are not just picturesque, but also rich in culture, history, and culinary delights. These locations promise unique memories, ensuring that your 60th birthday is nothing short of spectacular.
Dive in, let your wanderlust guide you, and prepare to discover destinations that will make your 60th as memorable as the journey of life itself. Welcome to the ultimate European birthday bucket list!
Table of contents:
Český Krumlov, Czech Republic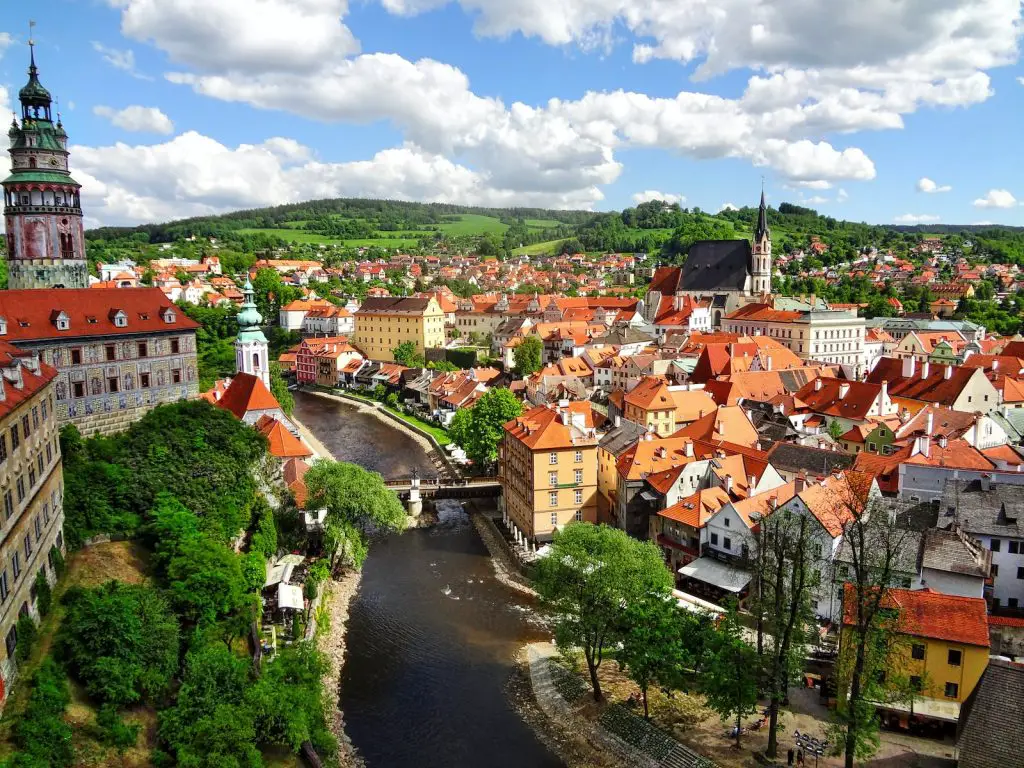 Český Krumlov is a gem nestled in the southern part of the Czech Republic. With its cobblestone streets and enchanting Renaissance and Baroque architecture, the town feels like a step back in time.
Its centerpiece, the Český Krumlov Castle, is one of the largest in Central Europe and offers panoramic views of the red-roofed town below.
For someone celebrating a 60th birthday, the town presents numerous memorable experiences. A boat ride on the Vltava River provides a serene way to soak in the town's beauty.
Nothing says celebration better than indulging in a gourmet meal at one of Český Krumlov's charming riverside restaurants, offering both delightful cuisine and mesmerizing views.
Sintra, Portugal
Sintra is a realm of romanticism and enchantment. Nestled amidst the pine-covered hills, this town is a UNESCO World Heritage site and boasts an intriguing mix of history and fantasy. At the heart of Sintra is the colorful Pena Palace, an exuberant blend of Gothic, Manueline, Moorish, and Renaissance styles, offering breathtaking views of the region.
Celebrating a 60th birthday here is nothing short of magical. Delight your senses with a wine-tasting session at the local vineyards, savoring the region's rich flavors.
For a journey through time, take a horse-drawn carriage ride around the town, passing by its notable landmarks.
And no visit to Sintra is complete without tasting the renowned "travesseiros" – puff pastries filled with almond cream, at the local bakeries.
Giethoorn, Netherlands
Giethoorn, often dubbed the "Venice of the North," is a picturesque village in the Netherlands. Remarkably, it's a place where roads are absent, replaced instead by serene canals and quaint thatched-roof farmhouses. This idyllic setting is a haven of tranquility, surrounded by the lush greenery of De Weerribben-Wieden National Park.
For a unique 60th birthday celebration in Giethoorn, begin by renting a "whisper boat" – a quiet electric boat that glides effortlessly through the canals, offering an intimate experience of the village's beauty.
Next, treat yourself to a culinary delight at one of the cozy waterside restaurants, savoring traditional Dutch cuisine.
Conclude the day with a visit to the local museums, like the 't Olde Maat Uus, to immerse yourself in the village's history and culture.
Ronda, Spain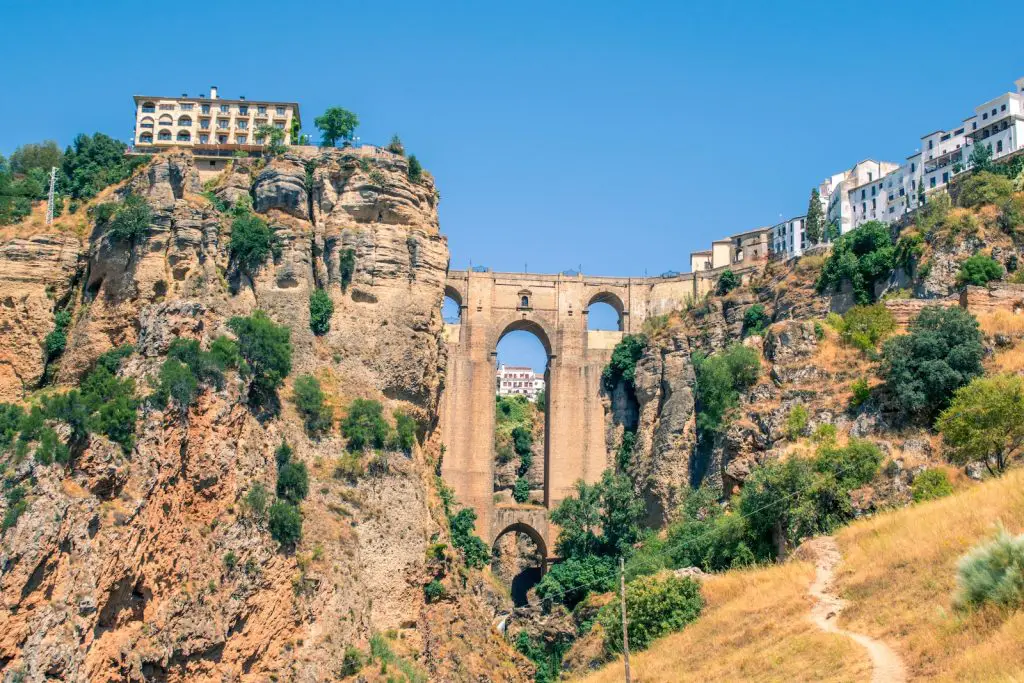 Ronda is a historic gem perched high in the mountains of Spain's Andalusia region. This city is famously bisected by the El Tajo gorge, a deep canyon that offers dramatic landscapes and is spanned by the iconic Puente Nuevo, a stone bridge that offers breathtaking views and has become emblematic of the city itself.
For a memorable 60th birthday in Ronda, embark on a walking tour of its ancient bullring, Plaza de Toros, one of the oldest and most revered in Spain.
Continue the celebration with a visit to the Cuenca Gardens, terraced gardens built on the ledges of the Tajo, offering spectacular views and peaceful spots to reflect.
Round off the day with an exquisite Andalusian meal in one of Ronda's cliffside restaurants, overlooking the sprawling landscapes below.
San Gimignano, Italy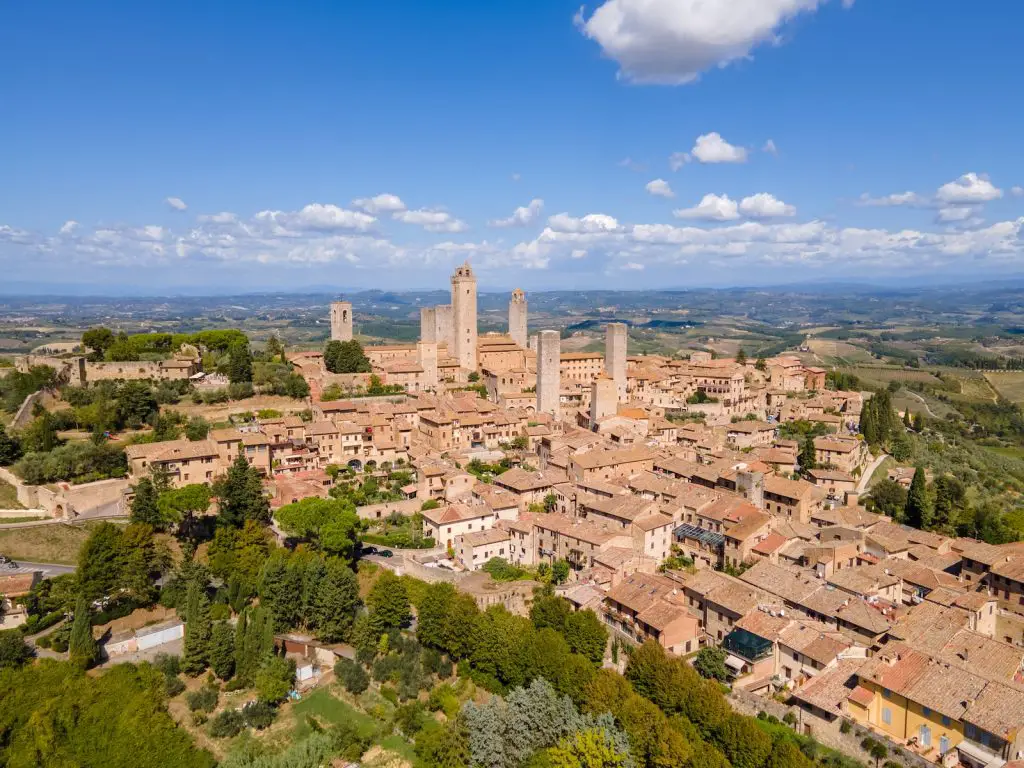 San Gimignano, set in the heart of Tuscany, is often referred to as the "City of Beautiful Towers." This medieval hill town boasts a skyline of 14 preserved tower houses, a testament to its rich history and former prestige in the region. Its cobblestone streets and squares, framed by the verdant Tuscan countryside, offer an ambiance of timeless charm.
For a 60th birthday to remember, begin by ascending the Torre Grossa, the tallest of the town's towers. From here, you'll be gifted with unparalleled views of the terracotta rooftops and surrounding vineyards.
Then, explore the town's artistic treasures housed in the Collegiate Church and the Civic Museum.
Complete the celebration by indulging in the flavors of Tuscany with a local wine-tasting session, particularly the town's celebrated Vernaccia white wine.
Eze, France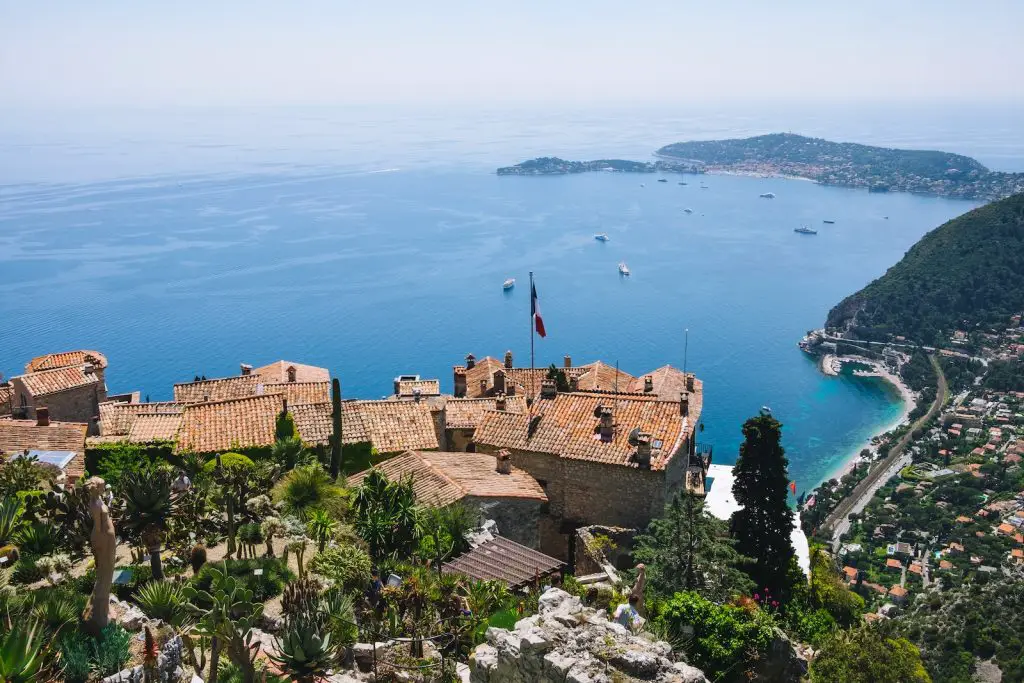 Eze, perched on the French Riviera, is a captivating medieval village renowned for its breathtaking panoramas of the Mediterranean Sea. Its narrow lanes, dotted with charming boutiques and terraced gardens, snake upwards towards the ruins of a 12th-century castle.
On a 60th birthday in Eze, one shouldn't miss wandering the Exotic Garden of Eze (Jardin Exotique d'Èze), a botanical garden home to a stunning array of cacti and succulents, all set against the backdrop of the azure sea.
For a dose of luxury, indulge in a spa treatment at one of the village's high-end hotels, allowing the Riviera's ambiance to truly relax and rejuvenate you.
Culminate the special day by dining in a Michelin-starred restaurant, where gourmet French cuisine meets unparalleled sea views.
Rothenburg ob der Tauber, Germany
Rothenburg ob der Tauber is an emblem of medieval charm situated along Germany's famed Romantic Road. Its well-preserved walls encircle a town bursting with half-timbered houses, cobblestone streets, and rich tales of yesteryears, making it one of the country's most enchanting destinations.
For a memorable 60th birthday celebration, treat your taste buds with Rothenburg's famed Schneeball pastry, a delectable treat that's both a visual and gustatory delight.
Elevate your senses with a visit to the Käthe Wohlfahrt Christmas Museum, a magical space dedicated to the celebration of Christmas, where festive joy can be felt year-round.
Lastly, embark on a journey through time with the Night Watchman's Tour. Under the cloak of darkness, follow the night watchman as he shares tales and legends of the town's storied past.
Bergen, Norway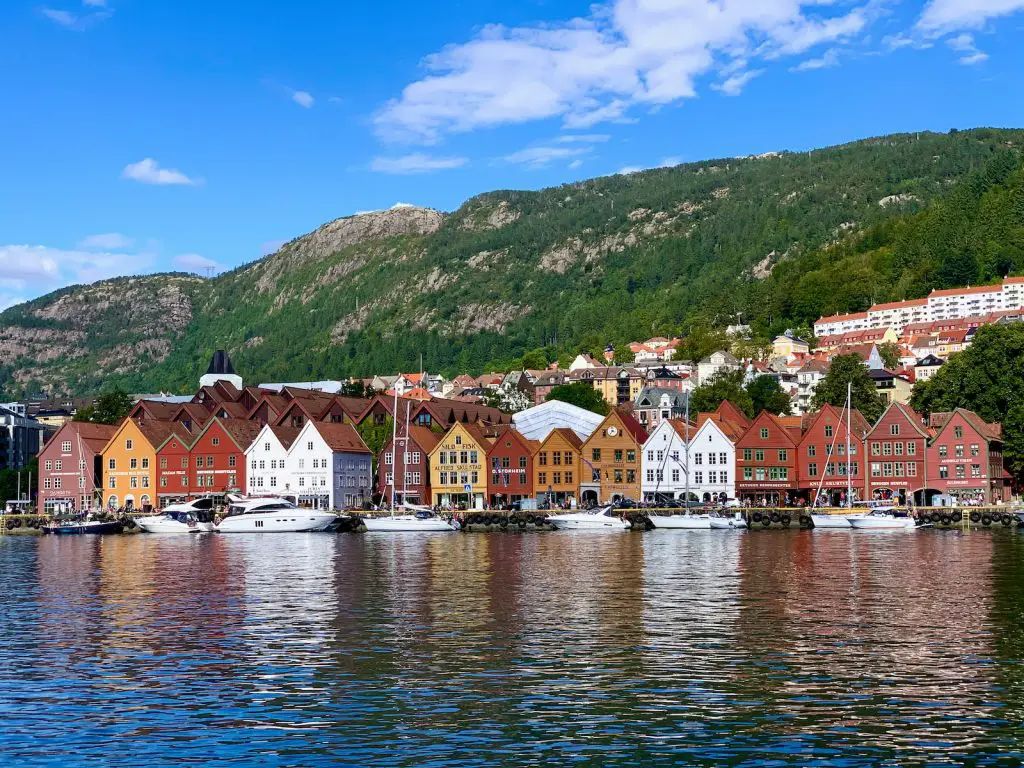 Bergen, often called the "Gateway to the Fjords," is Norway's second-largest city, exuding charm with its vibrant wooden houses, rich maritime heritage, and the surrounding majesty of mountains and fjords. It is a harmonious blend of natural beauty and urban sophistication.
To celebrate a 60th birthday in style, start by journeying on the Fløibanen funicular to the top of Mount Fløyen. The panoramic vistas of Bergen and its sprawling fjords from this vantage point are truly unparalleled.
Dive deep into local culture by exploring the Bryggen Wharf, a UNESCO World Heritage site, with its historic wooden buildings and artisanal shops.
Conclude the festivities with a lavish seafood dinner at one of Bergen's upscale restaurants, relishing in the freshness of the North Atlantic's bounty.
Gruyères, Switzerland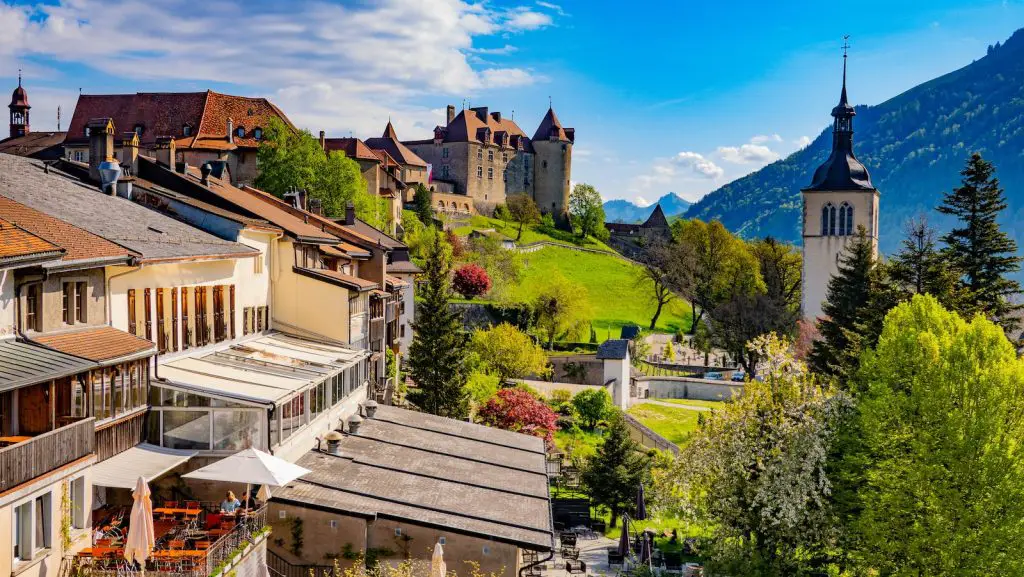 Gruyères, nestled in the Swiss Alps, is synonymous with its world-famous cheese, but this medieval town offers far more than just culinary delights. Its cobblestone streets, panoramic mountain views, and ancient ramparts tell tales of centuries past, making it an idyllic destination for those seeking charm and history.
A 60th birthday in Gruyères would be incomplete without indulging in a cheese-tasting experience, diving deep into the flavors and stories of the region's prized Gruyère cheese.
Immerse yourself in history with a visit to the Château de Gruyères, a castle that offers a journey through eight centuries of art, history, and legends.
For a touch of whimsy, explore the H.R. Giger Museum, dedicated to the surrealist artist behind the creature design in the movie "Alien."
Bath, England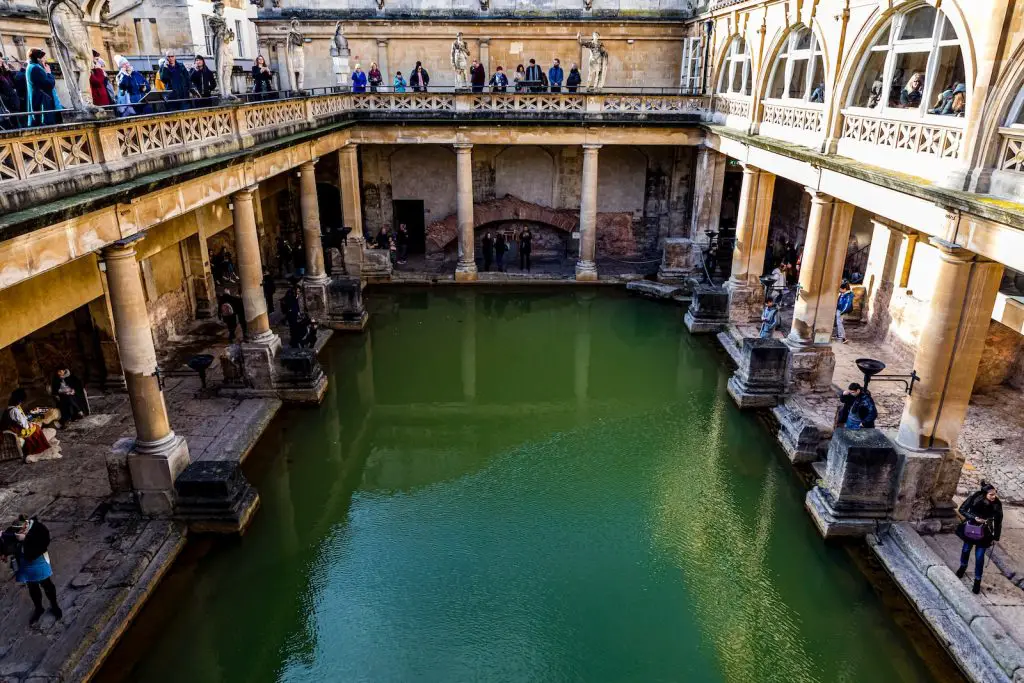 Bath, a UNESCO World Heritage city, is one of England's most iconic destinations, renowned for its rich history, Georgian architecture, and the eponymous Roman-built baths. Nestled in the rolling hills of Somerset, Bath exudes timeless elegance and grandeur.
A 60th celebration in Bath should undoubtedly begin at the Roman Baths, where you can marvel at the ancient thermal spas and envision the opulence of yesteryears.
Elevate the experience with a walk along the Royal Crescent, a masterclass in Georgian architecture, and perhaps afternoon tea overlooking its historic lawns.
Complete the festivities by indulging in a modern-day spa treatment at the Thermae Bath Spa, which harnesses the city's natural thermal waters for a rejuvenating experience.
Dingle Peninsula, Ireland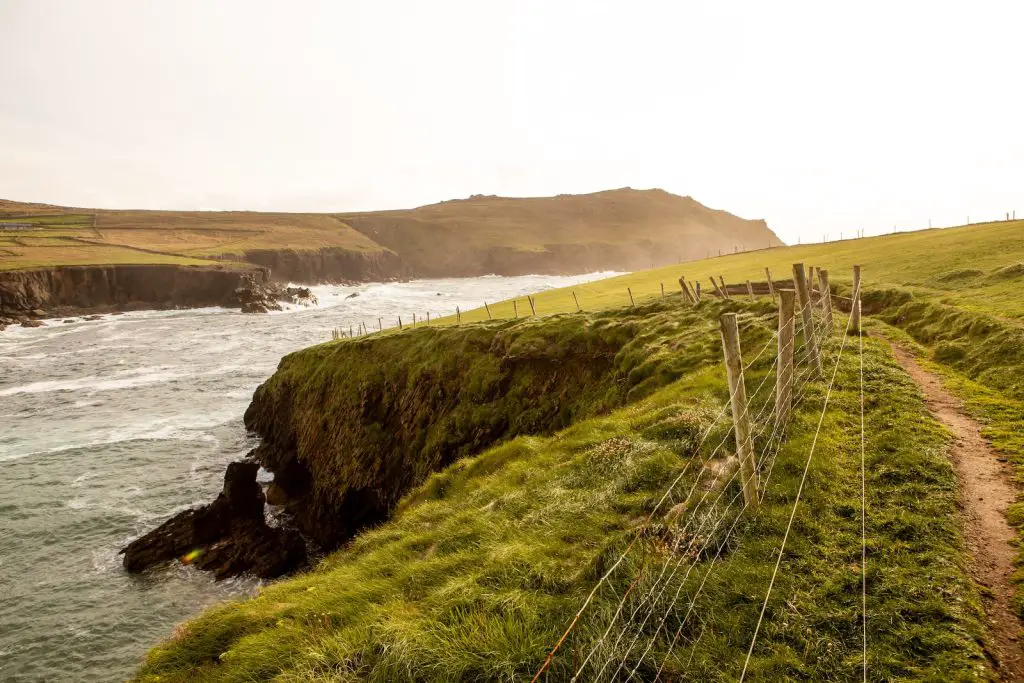 Dingle Peninsula, jutting into the Atlantic from Ireland's southwest coast, is a place of raw, untamed beauty. Known for its rugged landscapes, Gaelic culture, and ancient archaeological sites, this peninsula captures the very essence of the Emerald Isle.
To mark a 60th birthday, embark on a scenic drive or walk along the Slea Head Drive, offering panoramic views of the coastline, Blasket Islands, and historic remnants.
For a touch of local culture and perhaps a spirited jig, immerse yourself in the traditional Irish music sessions at one of Dingle Town's lively pubs.
Aix-en-Provence, France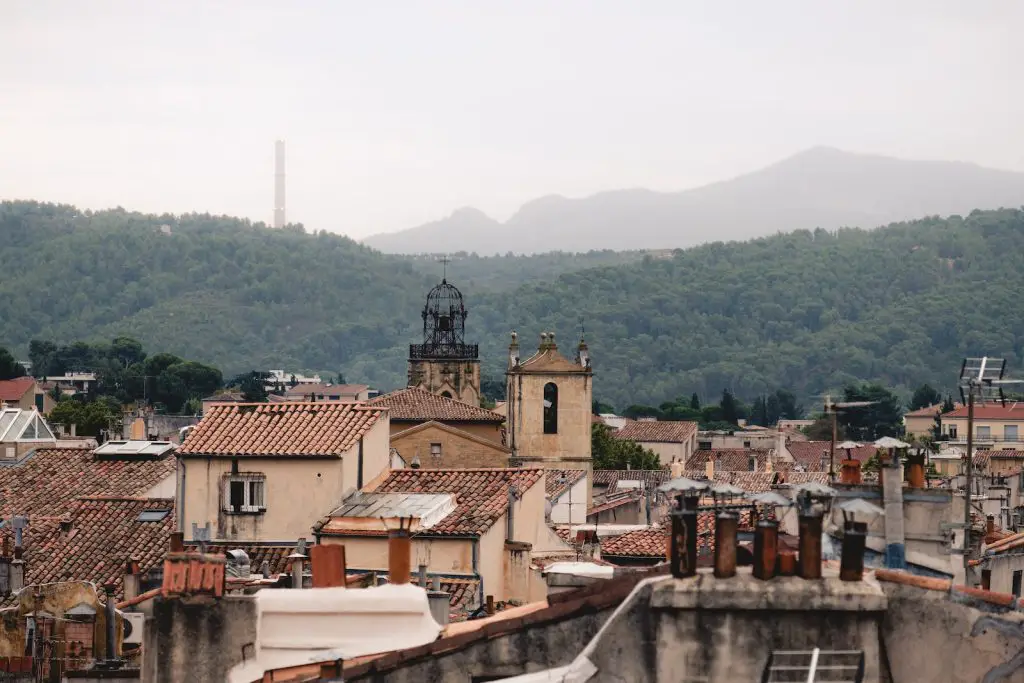 Aix-en-Provence, often simply called Aix, is a vivacious city in the South of France known for its thermal hot springs, rich history, and the vibrant landscapes that inspired the paintings of Cézanne.
Celebrating a 60th birthday in Aix is an immersion into elegance and culture. Start the day with a stroll down the Cours Mirabeau, a grand avenue lined with plane trees, fountains, and cafes that capture the city's lively spirit.
Next, indulge in the healing waters of the Thermes Sextius, a spa built on ancient Roman baths, offering a serene escape into relaxation.
As the sun sets, engage your senses with a Provencal dining experience, savoring the region's famed dishes paired with local wines.
---
---