Some of the links in this post are affiliate links. This means if you click on the link and purchase the item, I will receive an affiliate commission at no extra cost to you. All opinions remain my own.
Can you hear it? That's the sound of your 21st birthday knocking at the door, presenting you with the perfect excuse to shake off the everyday routine and embark on an international escapade. It's not just a birthday; it's the golden key to a world of adulting, independence, and above all – an unforgettable adventure.
From sipping Tequila Sunrises while watching the sunset over the Pacific in Puerto Vallarta to dancing the night away amidst the pulsating beats of Ibiza's nightclubs, turning 21 is a rite of passage that calls for extraordinary celebration. Maybe you'll find yourself on the pristine beaches of Aruba, toes sinking into the warm sand, or exploring the bustling, colorful streets of Delhi, intoxicating your senses with its myriad of spices and sounds.
Perhaps you fancy the lush landscapes and laid-back vibes of Punta Cana or the cosmopolitan charm of Toronto? Or maybe it's the mystical allure of Marrakech or the stunning vistas of Cape Town that call your name? From the tropical paradise of Tahiti and the idyllic seclusion of Fiji to the adrenaline-pumping action of Queenstown, we've got a tantalizing platter of destinations for every taste.
So buckle up, my wandering compadres. It's time to dive into a world brimming with culture, beauty, and adventure. Ahead, we'll explore some of the most enchanting destinations to consider for your epic 21st birthday bash. Get your passports ready and let's set sail on this journey of a lifetime!
Table of contents:
Puerto Vallarta, Mexico
Recommended by Erin of Pina Travels
Puerto Vallarta is the perfect place to celebrate a 21st birthday. This budget-friendly resort town is on Mexico's Pacific coast. It has beautiful beaches, water sports, restaurants, and a nightlife scene. There are plenty of day trips and tours to choose from, so you can plan a birthday around whatever your favorite activities happen to be.
Puerto Vallarta has a range of accommodation styles and prices. If you're on a budget, you can check into affordable hotels like Hotel Rosita. This hotel has great amenities, and you're in a good location for exploring the city. For a more luxurious experience, check into The Paramar Beachfront Boutique Hotel. 
Puerto Vallarta is the perfect city to explore on foot. You'll come across beautiful architecture, little museums, parks, markets, and art galleries. Spend your birthday exploring the city, or head to one of Puerto Vallarta's many beaches to lounge in the sunshine. 
You can also spend your birthday enjoying Jalisco's coastline by going on a day trip hike from Boca de Tomatlan to Las Animas. This trail near Puerto Vallarta takes you from the small fishing village Boca de Tomatlan, along the coast, to a beautiful beach called Playa Las Animas. Along the way, you'll get to enjoy secluded beaches and swimming. You can do this birthday excursion independently, or with a guide. 
Oranjestad, Aruba
Recommended by David & Intan from The World Travel Guy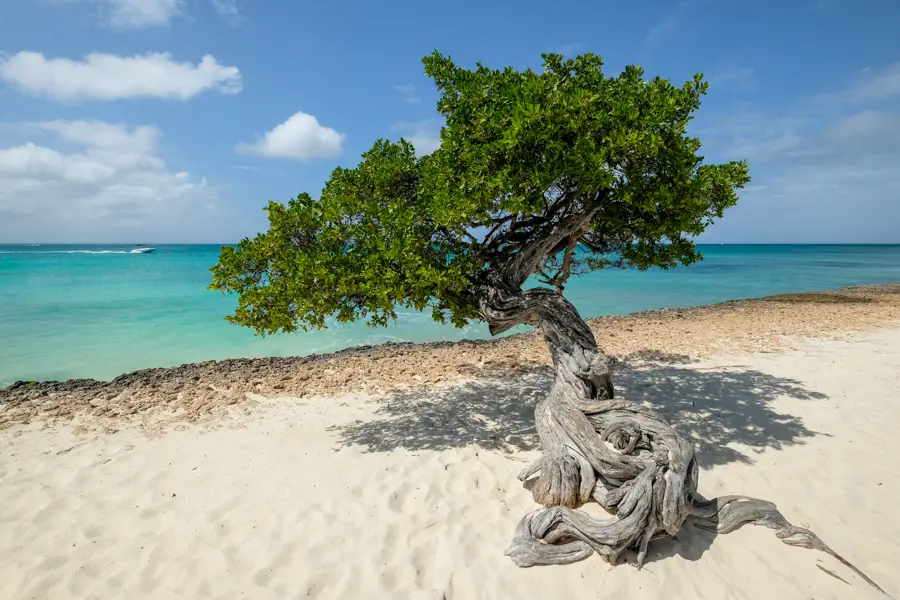 Aruba is one of the smaller islands in the Caribbean Sea, but it's known worldwide for its amazing scenery, nice weather, and comfortable hotels. The island is a constituent country of the Kingdom of the Netherlands, and it's very easy to visit from the United States and other countries since there are plenty of direct flights to Aruba's Queen Beatrix International Airport (AUA).
The beaches in Aruba are some of the best in the Caribbean, with nice white sand and turquoise water, and there are plenty of other good things to do in Aruba for your 21st birthday, including ATV / UTV off-road exploring at the Arikok National Park, where you can see natural bridges and other sights.
Insider tip: for a less traveled beach in Aruba, check out Rodger's Beach. This one is located very near to the well-known Baby Beach, but it's much less crowded and it's still a bit of a hidden gem.
One of the most famous landmarks in Aruba is the photogenic flamingo island, where you can see semi-wild pink flamingo birds at the beach, and you can easily visit this place on a day trip from Aruba, or it's free to visit if you stay at Renaissance Wind Creek Resort. Another popular tourist spot is the California Lighthouse, which you can climb for a small fee and enjoy panoramic views of Aruba Island from the top of the lighthouse tower.
One of the best hotel options to check out in Aruba is the Eagle Resort, which is conveniently located near the beautiful Eagle Beach area. It's the perfect area to stay in for your first visit to Aruba!
Punta Cana, Dominican Republic
Recommended by Chris of Punta Cana Travel Blog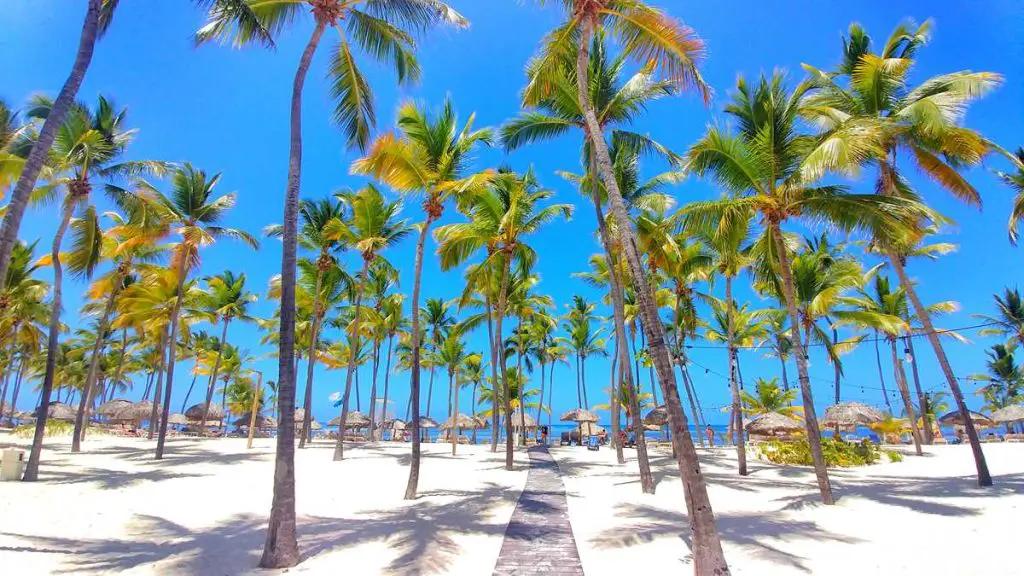 Punta Cana in the Dominican Republic is a perfect 21st birthday getaway for a lot of reasons and easily outbids several other destinations. The weather is top-notch year-round, which means you can have sunshine and Caribbean temperatures in any month, it doesn't matter when your 21st birthday is. Especially from most US east coast cities, it is just a 3- to 4-hour flight, with direct flights from more than 30 North American airports. Punta Cana and the Dominican Republic are very cheap places to plan your vacation and the variety makes it a great place for a birthday trip with friends or your family.
Speaking about the variety, most people probably would pick one of the amazing party all-inclusive resorts in Punta Cana for their 21st birthday getaway. These hotels offer everything you can imagine if looking for unlimited fun with your friends: fantastic beaches, multiple restaurants, bottomless drinks, and entertainment during the day and the night, including some massive parties. Some of the best party resorts in Punta Cana are RIU República, RIU Palace, and Breathless Punta Cana. There are also some amazing and fun-filled activities you can do during such a trip, for example, ziplining, dune buggy tours, rum tastings, or hopping on a party boat.
Insider tip: when staying in an all-inclusive resort, always specify the type of alcohol you want to have when ordering a drink. There are more premium alcohol brands included in your package than you might think (depending on the hotel).
But Punta Cana is also the perfect destination if you're more of a quiet person and enjoy nature and culture during your vacation instead of partying. You can either pick one of the more relaxed all-inclusive resorts or you head on an unforgettable road trip through the Dominican Republic with your friends and family and explore dozens of pristine beaches, magical waterfalls, tiny fishing villages, plenty of natural attractions, and the impressing and welcoming culture of the Dominican Republic. This will be an amazing opportunity to get to know the country as most of these places are off-the-beaten-track, hence you can enjoy the stunning Caribbean without any crowds.
Insider tip: when on a road trip from Punta Cana, make sure to spend a couple of nights in Cabarete. They have amazing bars right at the beach and a Mojito here costs you no more than 2-4 USD.
Toronto, Canada
Recommended by Kristin of Tiny Footsteps Travel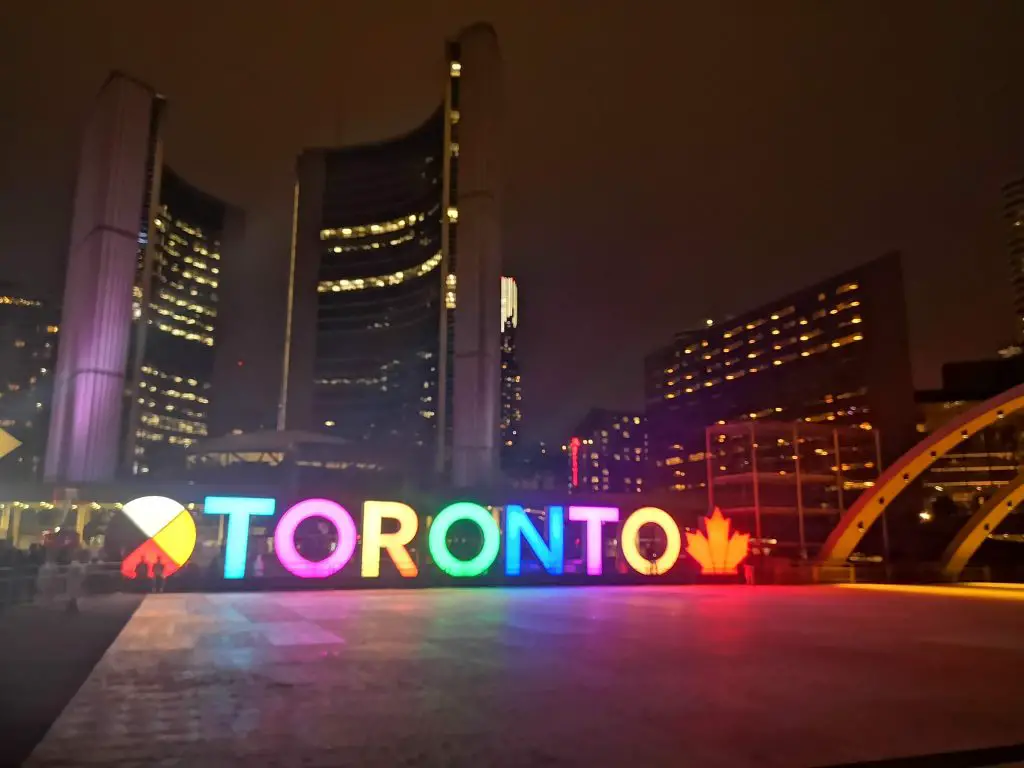 Consider Canada's largest city and the most multicultural city in the world to celebrate turning 21. Between cultural activities, a diverse foodie scene, scenic sights, and vibrant nightlife, Toronto makes for an exciting 21st birthday weekend.
Take an elevator up to the CN Tower and test your courage by standing on the glass floor that looks down over 1500 feet admiring the views of the city, Lake Ontario, and the surrounding land. If you're feeling extra brave, try the Edge Walk which allows you to walk around the edge of the tower, hanging over the edge by bungee cords.
Take a stroll through the Kensington Market, a bohemian neighborhood popular with students and foodies. You'll see colorful street art, and markets, and can grab lunch at one of the many hole-in-the-wall restaurants.
Insider tip: Try Bunners Bakery for a sweet treat!
At night, head to the entertainment district, at Queen street west. This area is active and packed with nightclubs, restaurants, bars, and theatres. In the summer, the street is lined with outdoor patios at restaurants and bars. This is the best neighborhood in Toronto for a night out celebrating. For your convenience, stay at a hotel nearby, such as the Sheraton Toronto, which is a 10-minute walk, has a swimming pool and a complimentary breakfast.
The Sheraton Toronto is also only a 5-minute walk to Dundas Square and the Eaton Centre. Dundas Square is like the "Times Square" of Canada, where there is music, shows, markets, and other events. The Eaton Centre is the busiest shopping center in North America, with over 200 stores.
Don't forget to head to Nathan Phillips Square in front of the historic city hall to get your photo in front of the TORONTO sign. 
Downtown Toronto is easily accessed by the express train from Pearson International Airport. Simply hop on the train, which runs every 15 minutes, and it will take you right into the heart of the city, and back again when you're heading home.
Tahiti, French Polynesia
Recommended by Kristin of Global Travel Escapades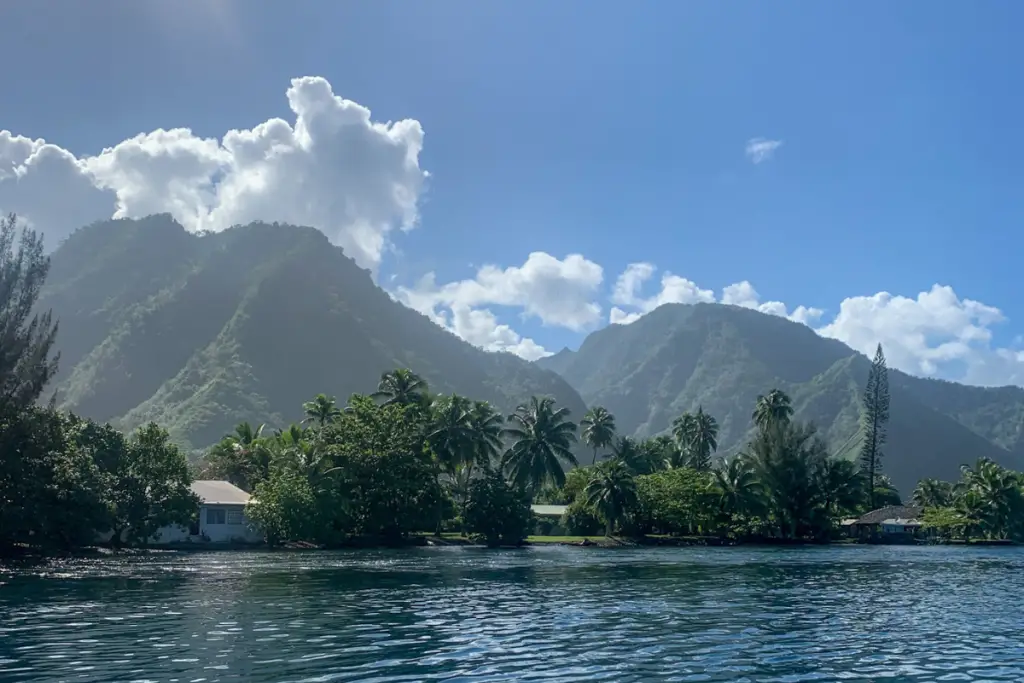 One of the most beautiful places in the world to celebrate your 21st birthday is Tahiti. The French Polynesian island is known for its year-round balmy tropical weather, unbelievably blue waters, and vibrant culture that come together to create a one-of-a-kind experience for all visitors!
In addition, there is an abundance of adventurous activities to help you ring in this new chapter of your life! For starters, you can explore all the natural wonders around this remote French Polynesian island. Pretty much everywhere around the island, you'll find tons of striking black beaches that starkly contrast the verdant, mountainous interior. These beaches are ideal for observing the ocean life up close, surfing along the clean waves, or simply catching a sun-kissed tan!
Or, if you prefer to hit the trails, the island has a few different trails that lead to panoramic viewpoints and waterfalls. For instance, there's a half-day hike to Fautaua waterfall, which is the tallest waterfall on the island! Just make sure to fill out a permit from city hall ahead of time so you don't get turned away at the trailhead.
And for places to stay, check out Te Moana Tahiti Resort. It's a short drive away from the island's airport and offers plenty of amenities to ensure you have a comfortable stay. Not to mention, you'll be able to enjoy lovely views of the water right from the comfort of your room! So, if you're ready for an unforgettable birthday filled with lots of adventures, consider visiting Tahiti!
Delhi, India
Recommended by Suzanne of Suzanne Wanders Delhi
For a 21st birthday that you will never forget, look no further than Delhi, India.  Delhi is one of the most exciting and diverse cities in the world, and let's face it, once you've conquered Delhi, you can travel anywhere!
Delhi is home to 33 million people – it is an energetic, crazy city. There are amazing street markets for shopping, all kinds of museums and galleries, hotels and restaurants to suit every budget, a street food scene that is on fire, and one of the best metro systems in the world.  It's been continuously inhabited for 3,000 years and is littered with architectural marvels from successive rulers.  It's also one of the greenest capital cities.
Start your birthday morning in Delhi's most beautiful park, Lodhi Garden.  On the way there you can check out Safdarjung Tomb, the last Mughal garden-style tomb built in India.  From Lodhi Garden walk across the street to Lodhi Colony and enjoy the 50+ murals in India's first outdoor art district. Have an ice cream at Jaatre or coffee at Devan's and then walk or take an auto-rickshaw to Khan Market. Khan Market is Delhi's favorite upscale market with some great Indian brands and international shops.  
Have lunch at one of the many restaurants (Mamagoto is really good), or for a very traditional and local experience, have a kathi roll at the Khan Chacha stand. After Khan Market take an auto rickshaw to India Gate, one of the most iconic symbols of Delhi.  
The Delhi nightlife is fantastic, there are many excellent spots. For your special night, have dinner and a drink at Chica which has one of the most beautiful terraces in Delhi. After that grab an auto rickshaw or Uber and head to MisoSexy – a rooftop high-energy bar with great views of the Qutab Minar (UNESCO). Try to get there before the lights of the Qutab Minar are turned off at 10:00 pm. If you're not done at 1:00 am, dance the rest of the night away at one of the late-night clubs like Playboy Club or Club BW.  
Delhi is absolutely worth visiting – it's an amazing city.  It will be an incredibly memorable 21st birthday!
Cape Town, South Africa
Recommended by Lara of The Best Travel Gifts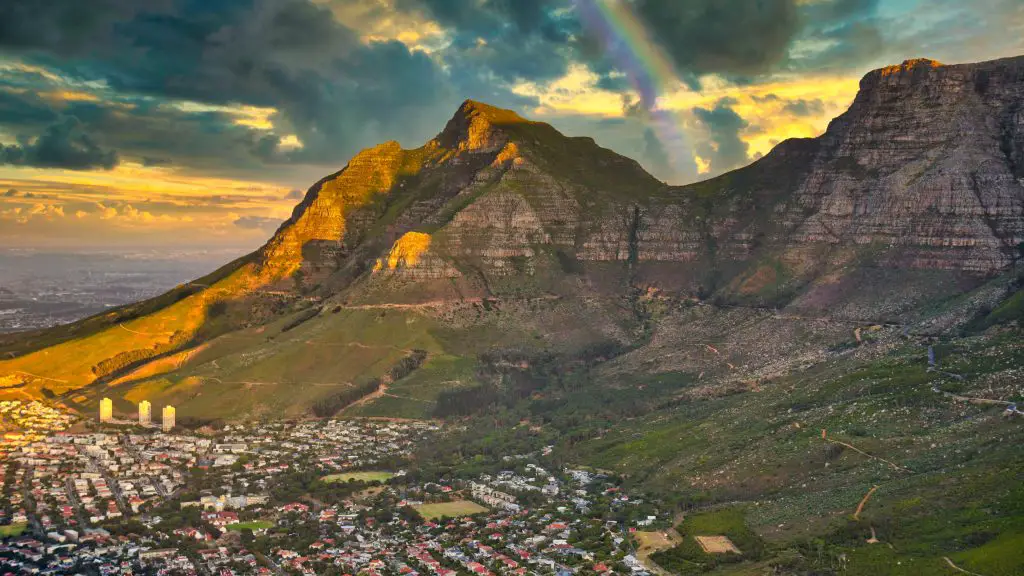 If you're looking for a unique and unforgettable way to celebrate your 21st birthday, Cape Town, South Africa is the place to be. This beautiful city has its way to charm everyone. From glamorous dining options at the Waterfront, colorful huts and sandy beaches at Muizenberg, and Robben Island where Nelson Mandela was held for 18 years, to challenging hikes around Table Mountain for the adventurous type.
To make your 21st birthday extra special in Cape Town, here's what you do. Start your day early and make your way up to Table Mountain (or Lion's Head if you prefer to get a view off Table Mountain instead of from it). Depending on the route you chose it will take between 2-5 hours, but it's well worth the view. Plus, what better way to celebrate your 21st than to use your strength for a challenge?
Though before you head off, check the weather to make sure Table Mountain isn't covered in its classic "tablecloth" (aka a sea of clouds) on the day of your hike. It would be a shame to miss out on the stunning views from the top. So it's a good idea to have a backup plan in case of bad weather. And one great backup plan is to join a winelands tour to visit some of the excellent vineyards around Cape Town and taste some delicious wine instead.
For accommodation, The Waterkant is a great area to stay. It's safe, close to the main attractions, and surrounded by great dining options, and cute South African souvenir shops. Check out Atlantic Marina for a hotel with a beautiful view of the ocean and the historic harbor on one side and Table Mountain on the other. 
Marrakech, Morocco
Recommended by Joanna of The World in My Pocket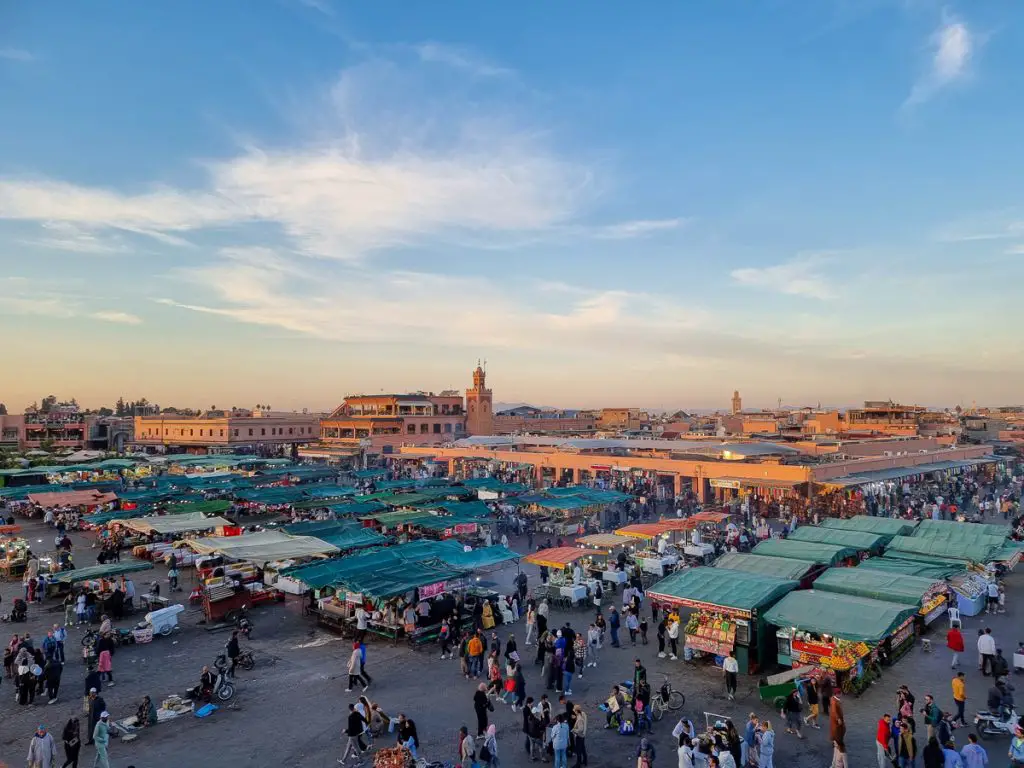 Marrakech makes a fantastic destination for a 21st birthday celebration. Marrakech is one of the most popular cities in Morocco, therefore also the best connected by air with Europe and other parts of Africa through direct flights.
Marrakech is a city that never seems to sleep. The buzz in the city starts in the early hours of the morning and continues late at night, with the storytelling and the street foods stalls in Jamaa-el-Fna square.
Compared with other cities in Morocco, Marrakech is quite relaxed when it comes to alcohol. You will find plenty of restaurants and rooftop terraces serving cocktails and drinks, so choosing a place for the happy celebrations is not an issue.
There are plenty of unique things to do in Marrakech that will make your trip and birthday special. Start with a shopping session in the medina of Marrakech, followed by a cooking class in which you will learn how to cook the most famous Moroccan dish – the tagine. Then, relax at the hammam with a massage and an exfoliating scrub, before hitting out the town for the evening party. Marrakech is divided between the old Medina and the new city, where you will find more upscale restaurants.
When it comes to accommodation, you can choose between a traditional Moroccan Riad or a modern hotel. The Riads are located in the Medina, and most of them are not accessible by car – as vehicles can't enter the narrow streets inside the walls. However, it is worth staying in a Riad for the experience. They are usually gorgeous and have their own rooftop plunge pools. A good place to stay in Marrakech is Riad Kamal.
Queenstown, New Zealand
Recommended by Delilah of Our Travel Mix
Where better to go for your 21st birthday than to one of the most beautiful and scenic places in the world? New Zealand is the ultimate destination for many travellers and Queenstown is the most epic destination in the entire country.
The vast and untouched, natural scenery all around Queenstown is the primary reason to visit, with breathtaking spots such as Lake Wanaka and Milford Sound nearby. The city itself is packed with amazing bars and restaurants alongside New Zealand's best adventure activities.
Visiting Queenstown for your 21st requires first deciding what you enjoy most. Now that you can drink, the region is renowned for world-class wineries so this is the perfect place to begin exploring the world of wine. If you love scenery then you can easily spend days hiking the region with popular spots including Moke Lake and nearby Roy's Peak.
Thrillseekers will find some of the best things to do in Queenstown to be bungy jumping, jet boating, and skydiving. In fact, there are so many incredible adventure attractions here that Queenstown is known as the adventure capital of the world!
For your 21st dinner, Nest at Kamana Lakehouse is a local favorite for dining somewhere a little fancy (and with a view). On the other end of the spectrum, Ferg Burger is famous for the best burgers in Queenstown with lines up the road.
Insider tip: The local hack is to call ahead then you get to skip the line.
When it comes to accommodation, The Rees is undoubtedly the best of the best in Queenstown, whilst Sherwood is the best for those on a slightly more modest budget.
Ibiza, Spain
Recommended by Josh of A Backpacker's World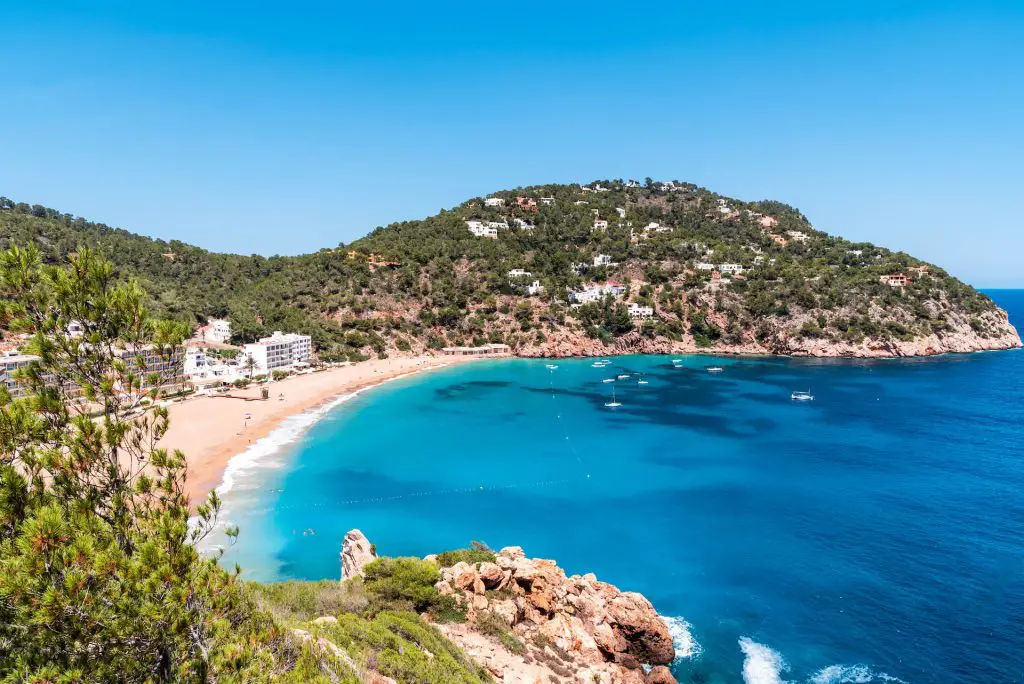 Ibiza is a Spanish island off the coast of mainland Spain that is famous all around the world for its parties and luxurious lifestyle. This makes it one of the best places in the world for a 21st birthday celebration.
There are so many things to see and do on the island, such as exploring the Eivissa Harbour, relaxing on the many beaches, and who could forget partying like never before.
If you prefer a more laid-back approach, there are also some attractions you can check out like the Aquarium Cap Blanc and the Castle of Ibiza.
And if you are wondering about the correct Ibiza pronunciation, there isn't one. There are so many different ways to say Ibiza, and whichever way you say it, it's okay to say.
Being an island, there are beaches everywhere, and there's no bad place to stay. But one of the best beaches, and also a hidden gem, is the Cala Bassa. It isn't the most popular beach on the island, but it's the best. The only downside is that it is on the opposite side of the island to Ibiza Town, which is where all the partying takes place.
If you have heard any stories about Ibiza or know its reputation for partying, it doesn't disappoint. There are few places in the world with clubs as good as those in Ibiza. If that's what you are looking for out of your 21st birthday, Ibiza is the place for you.
Nanuya Balavu Island, Fiji
Recommended by Catrina of 24 Hours Layover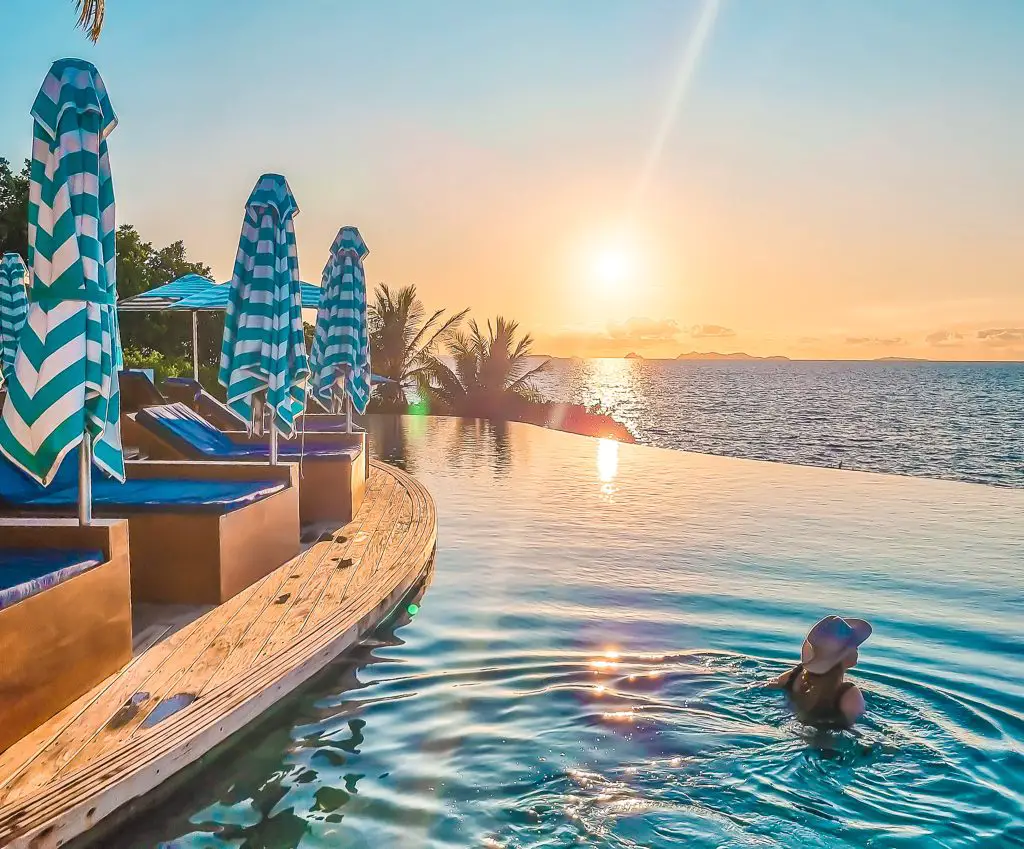 Fiji is a group of islands located in the South Pacific Ocean, known for its stunning natural beauty, crystal clear waters, sandy beaches, and vibrant coral reefs. The country is also famous for its warm-hearted fun-loving locals, luxurious resorts, laid-back lifestyle, and incredible underwater sea adventures, making it an ideal place to celebrate a 21st birthday!
One of the best ways to make a 21st birthday special in Fiji is to enjoy the natural beauty of the islands. Go snorkeling with manta rays or scuba diving with sharks to experience the rich marine life, relax on the beach with a coconut cocktail in hand, visit stunning uninhabited islands, visit a local village to experience Fijian culture, and then party Fiji style on the island beach clubs!
Insider tip: Try the local food, including traditional Fijian dishes like kokoda (Fijian ceviche) and lovo (a feast cooked underground). And of course, don't forget to try the local drink – kava!
The perfect place to stay in Fiji to celebrate a 21st birthday would be Mantaray Island Resort. Situated on a private island in the Yasawa Islands, it is known for its stunning natural beauty and vibrant marine life. The island is surrounded by crystal clear waters and coral reefs, and you can go swimming in the ocean with the manta rays right in front of the resort! You can also hike up the mountain to watch the sunrise, or enjoy drinks at the beach bar!
Mantaray Island Resort offers a range of accommodation options, including beachfront bures, garden bures, and dormitory-style rooms so price-wise they cater to everyone!
Paris, France
Recommended by Stephanie of The Unknown Enthusiast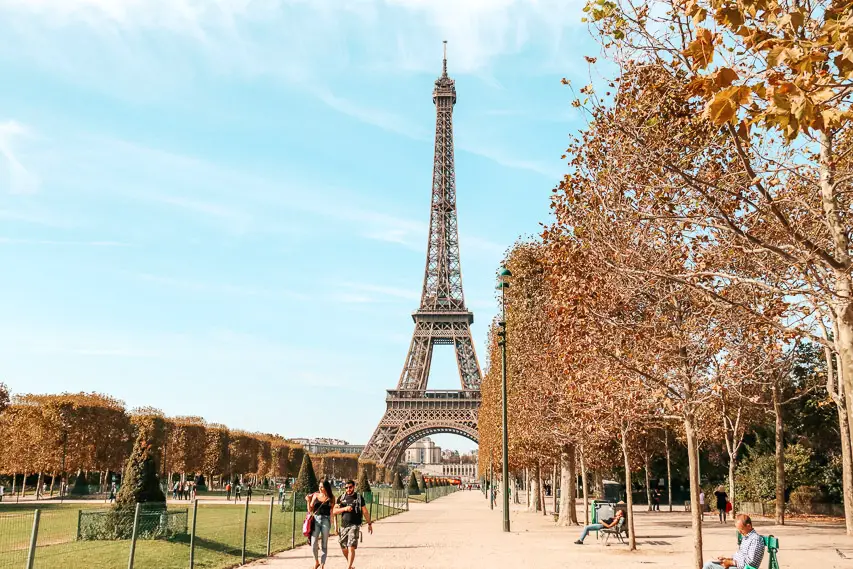 Paris is an excellent destination for a 21st birthday celebration – the city is iconic, it's a bucket list spot, and there's no end to exciting and fun things to see and do. Paris is known for its landmarks (hello Eiffel Tower), its delicious bread and pastries, and the beautiful city streets. 
And because there's so much to see and do, a trip to Paris can really be customized to anyone's interests and preferences. Love museums? You're in luck, Paris has dozens of high-quality, world-class museums like the Louvre, the Rodin, the Musée d'Orsay, the l'Orangerie, and the Centre Pompidou. Prefer historical sites? Great – visit the Arc de Triomphe, Versailles, Notre Dame, the Opera Garnier, and wander through the Latin Quarter. If you're a lover of gardens and quiet parks, then you can explore the Jardin de Luxembourg, Jardin de Tuileries, the Bois de Vincennes, and many other gorgeous gardens in Paris. 
And of course, you can always just roam through the arrondissements of Paris, exploring the neighborhoods and making heart eyes at all the beautiful buildings. 
When you're ready to embark on actual birthday celebrations, you could go on a dinner cruise on the Seine, and watch the Eiffel Tower sparkle at night from the water. Or go wine tasting with some of France's high-quality wines. Definitely ride the elevator all the way to the top of the Eiffel Tower – the experience will leave you breathless. 
At some point, definitely plan to grab some lunch food from the boulangeries, fromageries (cheese shops), and fruit stalls on Rue Cler, and then head over to make a picnic on the Champ de Mars, the greenspace in front of the Eiffel Tower. 
Stay at the Hotel de la Bourdonnais, a beautiful hotel on a lovely street, just a block over from the Eiffel Tower. 
San José, Costa Rica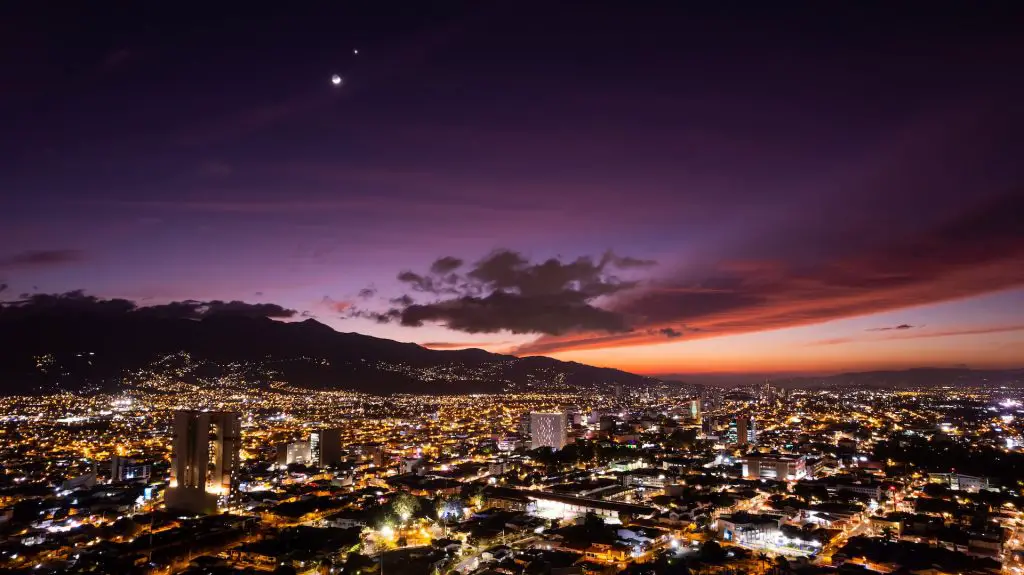 Get ready to immerse yourself in the vibrant heartbeat of Central America as you celebrate your 21st birthday in San José, Costa Rica! Brimming with culture, history, and adventure, San José is a gem waiting to be explored.
Kick-start your birthday bash with an indulgent food tour around the city. Relish the vibrant flavors of traditional dishes like Gallo Pinto or Casado, savoring the unique blend of indigenous and Spanish influences. As you wander through the charming streets of the old town, get lost in the architectural beauty of the colonial-era buildings, each whispering tales of a bygone era.
Outdoor enthusiasts won't be left out either. With a plethora of thrilling outdoor activities, from zip-lining through lush rainforests to white water rafting on the thundering rivers, you'll get to experience the wild side of Costa Rica in a way few people do.
When the sun dips below the horizon, San José's lively nightlife comes to life. Head over to a trendy rooftop bar, where you can sip on Costa Rica's famous guaro sour while taking in the panoramic city views. Dance the night away to pulsating Latin beats, feeling the energy of the city coursing through you.
Tokyo, Japan
Recommended by Alyse of The Invisible Tourist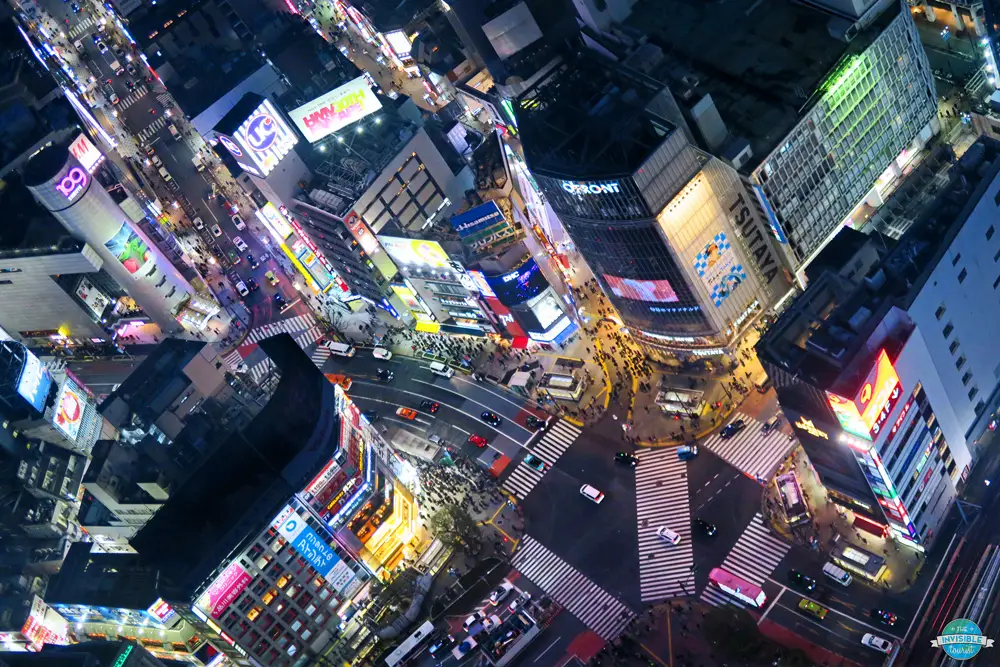 Looking for a unique destination to celebrate your 21st birthday? It doesn't get much better than Japan's capital, Tokyo! A fast-paced big city with incredible nightlife, endless shopping options, breathtaking panoramic vantage points, tranquil gardens, and exceptional food and hospitality, Tokyo really does have it all.
Unlike other destinations in the world, Tokyo blends the old and new so seamlessly. Where else can you be checked into your hotel by a robot dinosaur and explore preserved centuries-old shrines and temples on the same day?
When planning your itinerary for Tokyo, consider visiting the Shibuya Sky Observatory before sunset, it's a truly remarkable way to mark a special occasion. As the highest rooftop observatory in the country, its 360-degree views allow visitors to spot the city's landmarks such as Tokyo Tower, SkyTree, Shibuya Crossing below, and even Mt Fuji amongst the mountain ranges on a clear day. Saying at the Shibuya Excel Hotel Tokyo allows easy access to this popular spot. 
Be sure to include unforgettable experiences in your itinerary such as watching a sumo match, a tea ceremony with a geisha, bathing in an onsen (hot spring), and staying in a ryokan (traditional Japanese inn). Why not include some modern experiences, such as finding your favorite anime merchandise in Akihabara, visiting teamLab Planets or Borderless exhibitions, or the Ginza Art Aquarium?
One thing is for sure: No matter which options you choose to help celebrate your 21st birthday in Tokyo, it will be a truly unique experience that will stay with you forever!
Tulum, Mexico
Recommended by Sara of Mindful Travel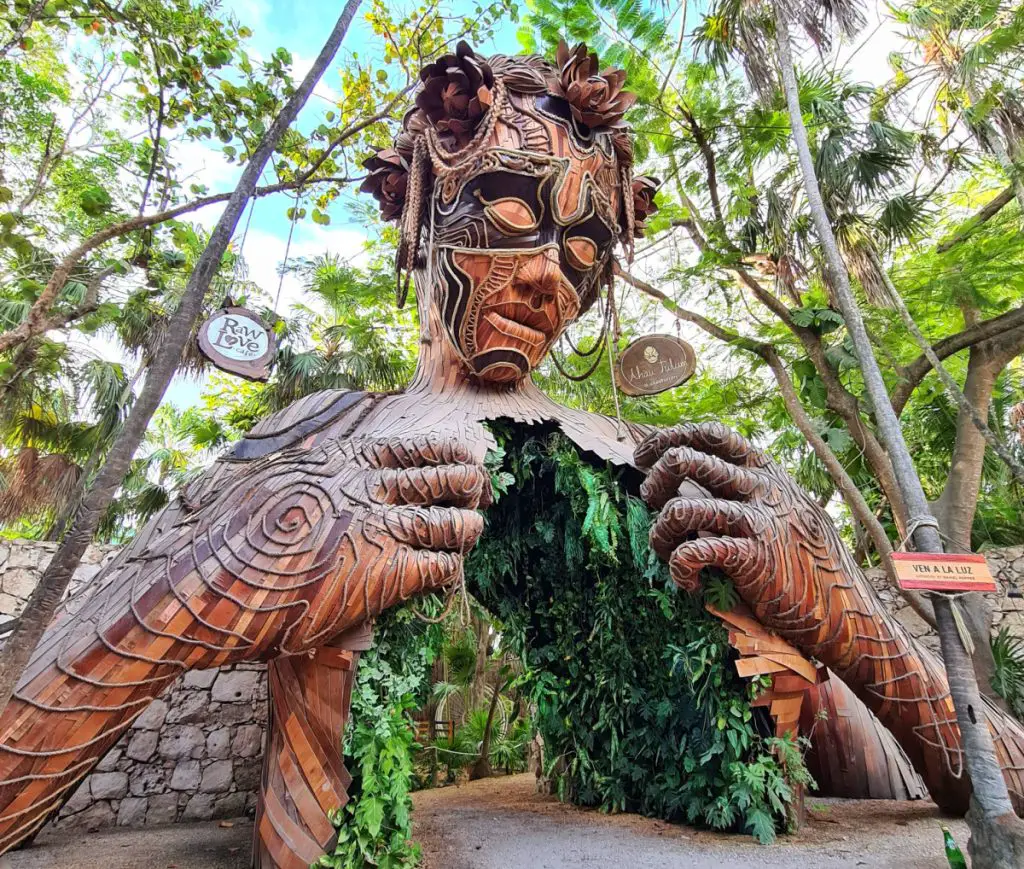 Tulum is an unforgettable destination for anyone looking to celebrate their 21st birthday in style. Located along Mexico's Caribbean coast, Tulum is a tropical paradise known for its white sand beaches, crystal-clear waters, and stunning natural surroundings.
There are so many unique things to do in Tulum to make your 21st birthday extra special! From exploring ancient Tulum Mayan ruins and cenotes like Calavera or Gran Cenote to hitting up the local bars and clubs, such as Vagalume or Papaya Playa Project.
For those looking for a more relaxed atmosphere, Tulum is home to some of the best beaches in Mexico where you can relax and unwind. Don't miss Paraiso Beach!
For the adventurous types, there are plenty of outdoor activities to choose from – think snorkeling, scuba diving, and deep-sea fishing. You can even take a day trip to explore the beautiful Sian Ka'an Biosphere Reserve.
Insider tip: Take a tour of the nearby island of Cozumel. This picturesque island offers beautiful white sand beaches, crystal-clear waters perfect for snorkeling, and plenty of shops and restaurants to explore. Cozumel is also home to some of the best diving sites in Mexico.
Stay at the Coco Tulum in the Hotel Zone! This hotel has direct access to the beach and a beach club that's perfect for an unforgettable 21st birthday celebration. Be sure to try the restaurant's freshly made pizzas and signature cocktails. Delicious!
Mateo's Mexican Grill and Bar is the ideal spot for watching the sunset over Tulum with friends while celebrating your 21st birthday. Enjoy the live music, sip on a refreshing margarita, and soak up the incredible views – it's the perfect start to an unforgettable night in Tulum.
Overall, Tulum is a great destination for anyone looking to have a memorable 21st birthday. With stunning beaches, vibrant nightlife, and an abundance of activities to enjoy, it's the perfect place to make your 21st truly special.
---
---