Some of the links in this post are affiliate links. This means if you click on the link and purchase the item, I will receive an affiliate commission at no extra cost to you. All opinions remain my own.
Lake Como is one of the most popular tourist destinations in Italy, and for good reason! The scenery is breathtaking, and there are plenty of things to do in the area.
There are many things to do in and around Lake Como.
However, if you're looking for a change of scenery, there are plenty of day trips that you can take from Lake Como.
In this blog post, we will explore 11 amazing day trips that you can take from this beautiful region!
You can go on a guided tour or rent a car and go on these day trips on your own terms. When I visited, I had the freedom of going by car and stopping at multiple random spots to just soak in the magnificent views.
Go on a boat tour in Lake Garda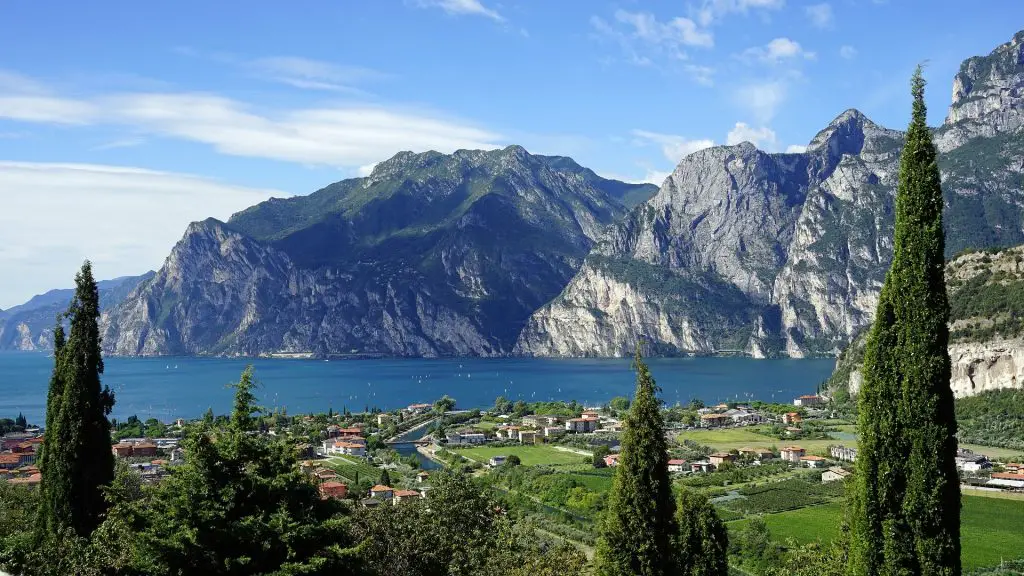 If you're looking for a fun day trip from Lake Como, then why not head to Lake Garda?
Located just a short drive away, Lake Garda is the perfect place to enjoy some time on the water. You can find plenty of boat tours that will take you around the lake, giving you the chance to enjoy the stunning scenery.
Make sure to bring your camera, as there are plenty of photo opportunities!
Some of the most famous sights around Lake Garda include the Rocca di Manerba, the Sirmione peninsula, and the Isola del Garda.
And if you get hungry, there are plenty of restaurants and cafes along the shoreline, so you can refuel before heading back to Lake Como.
Cycle along Lake Lugano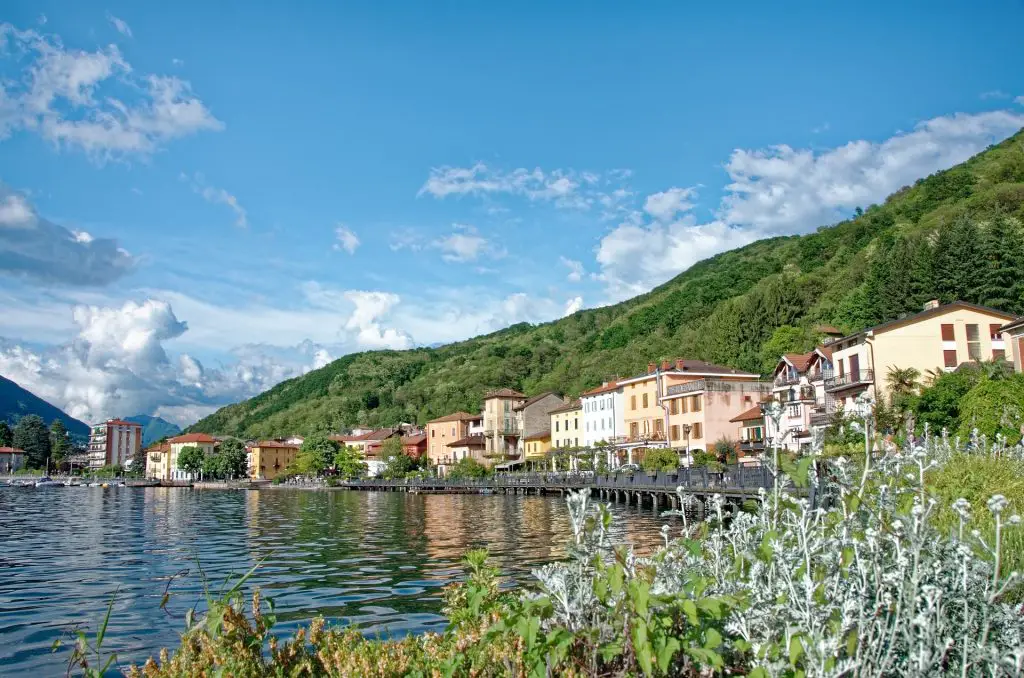 Cycling is a great way to see the scenery and get some exercise while on vacation. If you're looking for a day trip from Lake Como, why not head over to Lake Lugano and explore the area by bike?
Hybrid E-bikes are available for rental, so you can pedal your way up hills with ease. Once you reach the top, you'll be rewarded with stunning views of the lake and surrounding mountains.
There are plenty of cafes and restaurants along the way, so you can stop for a refreshing break.
Whether you're a seasoned cyclist or just getting started, a day of exploration by bike is sure to be an enjoyable experience.
Go on a day trip to Lake Maggiore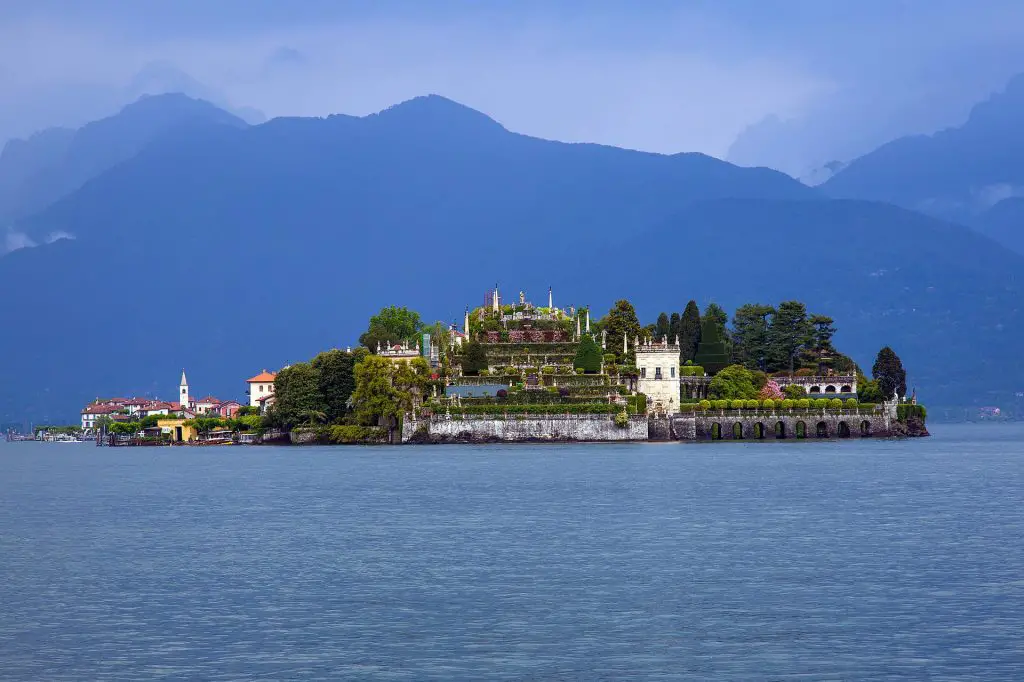 A day trip from Lake Como to Lake Maggiore is a must-do.
You can take a motorboat ride to the three famous Borromeo Islands in the middle of the lake. The three islands are Isola Bella, Isola dei Pescatori, and Isola Madre. Each island has its own unique charm.
Isola Bella is known for its magnificent baroque palace and extensive gardens, while Isola dei Pescatori is a picturesque fishing village with narrow streets and traditional restaurants. Isola Madre is the largest of the three islands and features a beautiful botanical garden with rare flowers and plants.
In addition to the Borromeo Islands, Lake Maggiore is also home to numerous other attractions, such as the Hermitage of Santa Caterina del Sasso and the Rocca di Angera.
With so much to see and do, a day trip to Lake Maggiore is sure to be an enjoyable experience.
Hike in the Swiss Alps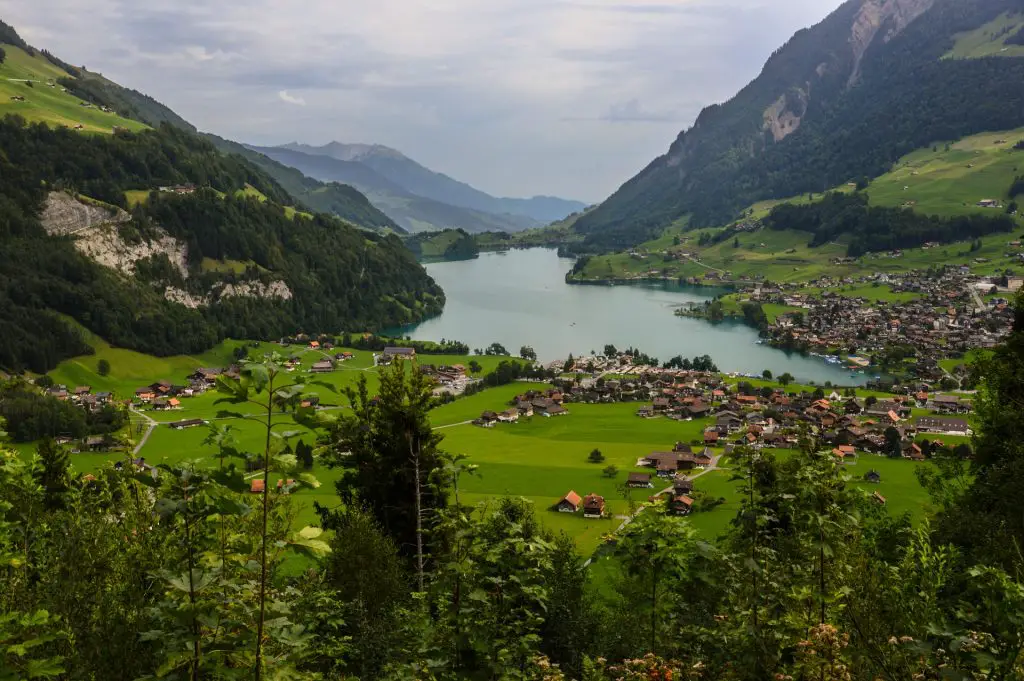 If you're looking to get away from the hustle and bustle of Lake Como, a hike in the Swiss Alps is the perfect day trip.
The Alps offer some of the most breathtaking views in all of Europe, and the fresh mountain air is sure to invigorate you. There are plenty of trails to choose from, so you can find one that's perfect for your fitness level.
And if you get tired of hiking, you can always take a break and enjoy a nice picnic lunch surrounded by towering mountains and pristine forests.
Just be sure to watch out for mountain goats!
Go on a day trip to St Moritz and Valtellina vineyard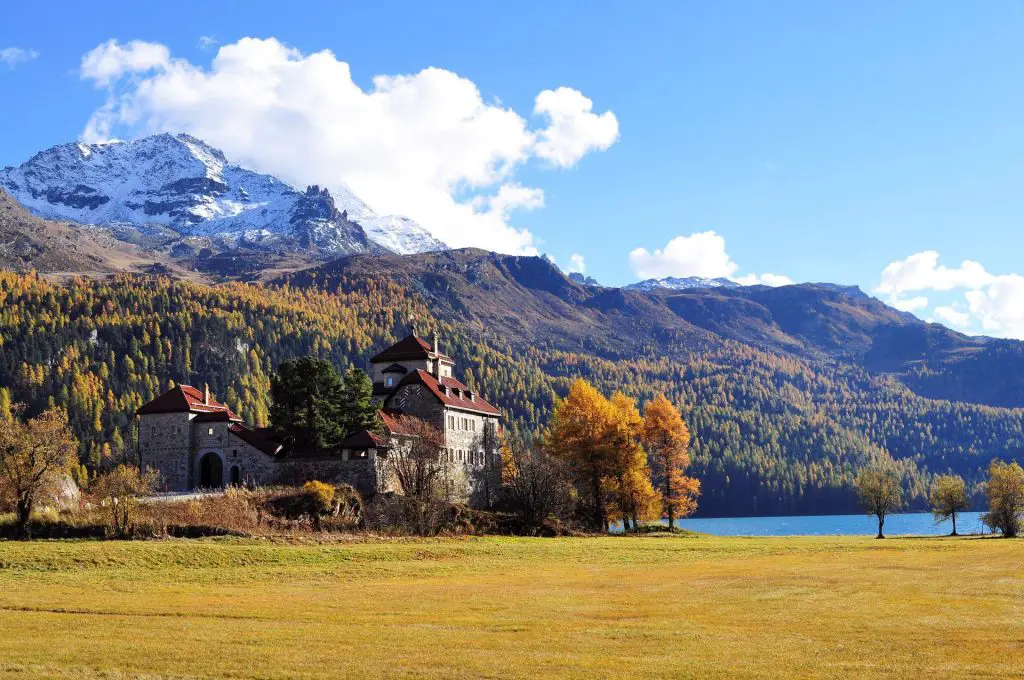 Looking to escape the crowds at Lake Como for a day? Then head to St Moritz and Valtellina for a taste of the Swiss good life.
Just a short journey from Lake Como, St Moritz is a renowned skiing destination, while Valtellina is famous for its superb wines.
So whether you're looking to see the Swiss Alps and cute villages on the way or sample some of the finest wines in Italy, a day trip from Lake Como to St Moritz and Valtellina is definitely worth considering.
Take a train to Milan and check out a free walking tour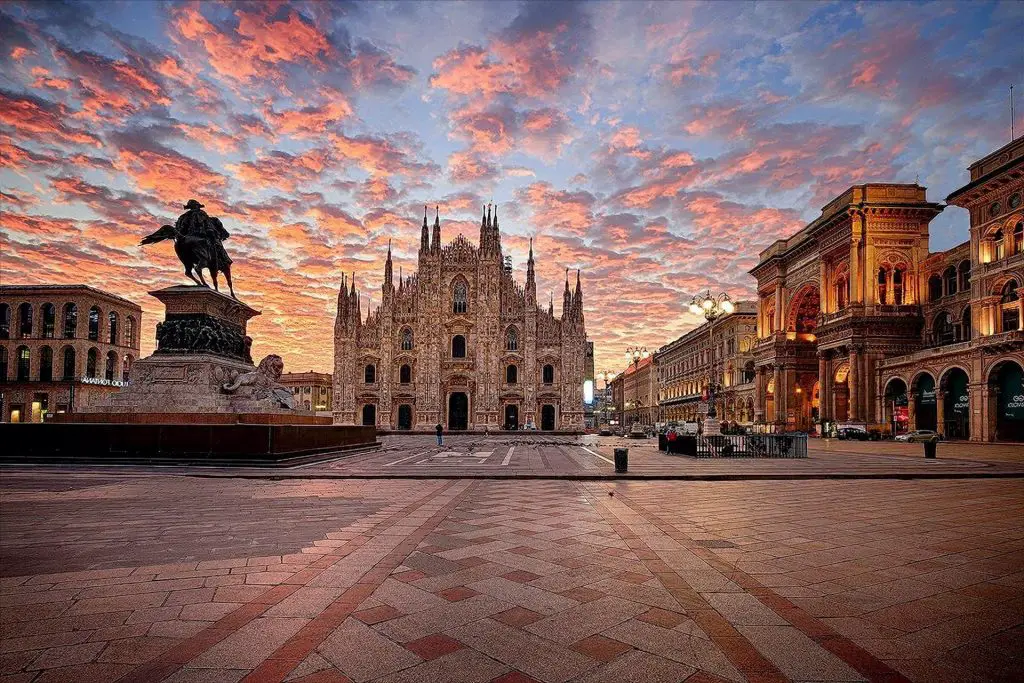 Feeling a touch adventurous? How about escaping the Como comfort zone for a day and taking a train trip to the bustling city of Milan? Do remember to book your free walking tour online in advance. This ensures you get an exclusive exploration of Milan, including highlights like the grand Gothic Duomo, the world-renowned La Scala Opera House and countless designer boutiques brimming with Italian fashion gems.
Once there, go on a free walking tour and explore some of the city's most famous sights, including the Gothic cathedral and the Duomo.
Some other must-see places in Milan include the Galleria Vittorio Emanuele II, the Teatro alla Scala, and the Leonardo da Vinci National Museum of Science and Technology.
Having ambled enough to stir your hunger pangs, cosy up for a flavoursome meal at one of Milan's myriad eateries. Soak in the atmosphere at a classic trattoria, tuck into some traditional Milanese risotto, or taste culinary innovation at a Michelin-starred hotspot. Satisfied and well-fed, you can then return to the tranquillity of Lake Como.
With its amazing architecture and vibrant food scene, Milan is the perfect destination for a day trip from Lake Como!
Explore the little villages in the Italian Alps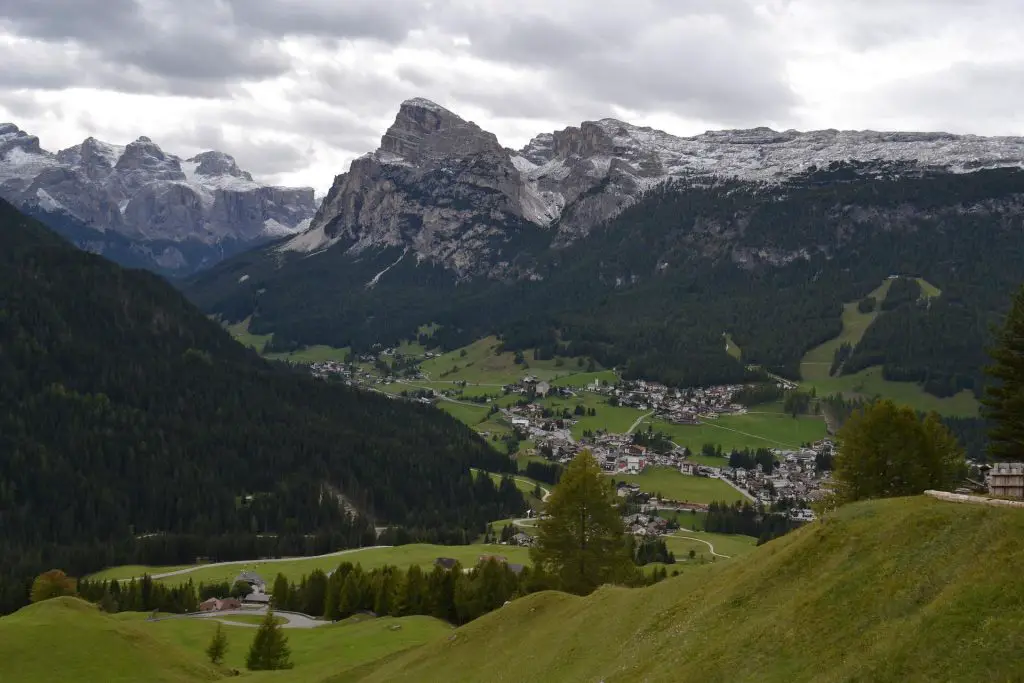 Consider day trips from Lake Como that offer a trove of gem-like, little-known villages in the Italian Alps, the riveting Italian Riviera, and the charming Bergamo. A few standouts include Tirano, nestled in the mountains and home to the spectacular Bernina Express railway, and Camogli, a colourful seaside village on the Italian Riviera known for its beautiful harbour and seafood cuisine.
While the area around Lake Como is well-known for its stunning natural beauty, the villages of the Italian Alps offer a different kind of charm. With their winding streets and picturesque buildings, these villages feel like something out of a fairytale.
And while they may be small, they're definitely worth exploring.
So pack your bags and get ready for an unforgettable day in the Alps.
Hike through The Enchanted Valley – Val Senagra
If you're looking for an enchanted escape from the hustle and bustle of Lake Como, look no further than the Enchanted Valley.
This hidden gem is located in the Val Senagra, and it's well worth the hike to get there.
The valley gets its name from the fairy-tale-like setting, and it's easy to see why. With towering mountains, crystal-clear lakes, and lush forests, it's like something out of a storybook.
The best part is that it's relatively unknown, so you'll likely have the place to yourself.
So if you're looking for a truly magical day trip from Lake Como, be sure to add the Enchanted Valley to your list.
Check out Bergamo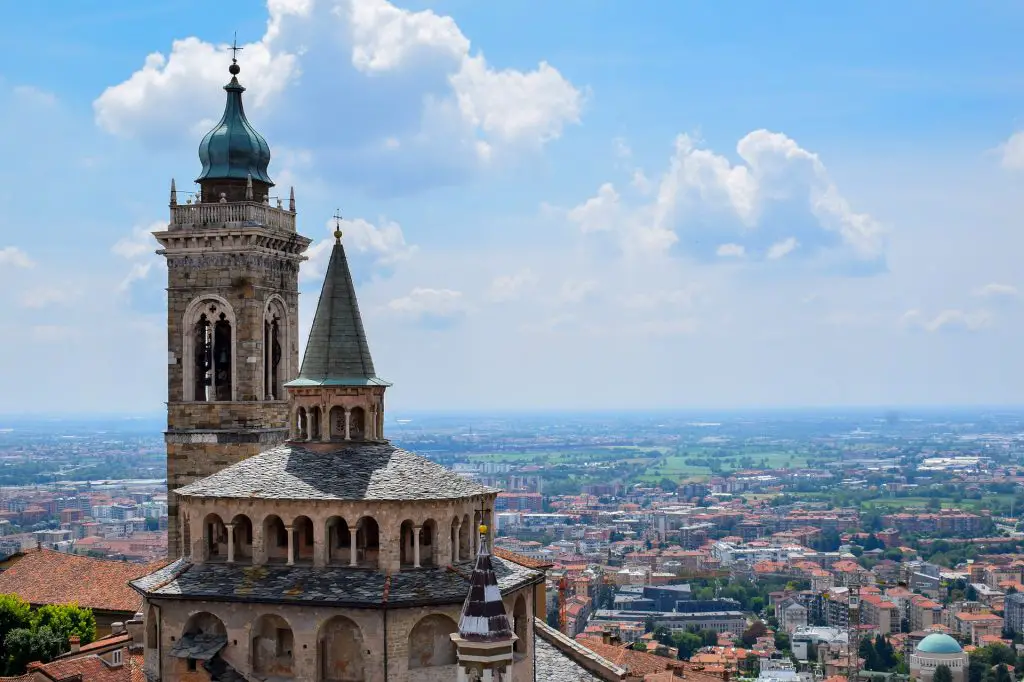 Lake Como is a stunningly beautiful location, with its picturesque mountains and clear blue waters. But after a few days of relaxing by the lake, you may be ready to explore some of the surrounding areas. If so, then a day trip to Bergamo is a great option.
This charming city is just a short drive from Lake Como, and it's well worth a visit.
Bergamo is divided into two parts: the upper city and the lower city. The upper city is full of narrow streets and medieval buildings, while the lower city is more modern and bustling.
Both areas are worth exploring, and you'll find plenty of great shops, restaurants, and cafes to enjoy.
Some of the must-see things in Bergamo are the Citta Alta neighborhood, the Piazza Vecchia – the heart of this neighborhood, and the Basilica di Santa Maria Maggiore.
So if you're looking for a change of scenery from Lake Como, be sure to add Bergamo to your day trip list.
Go on a tour to Lugano & Bellagio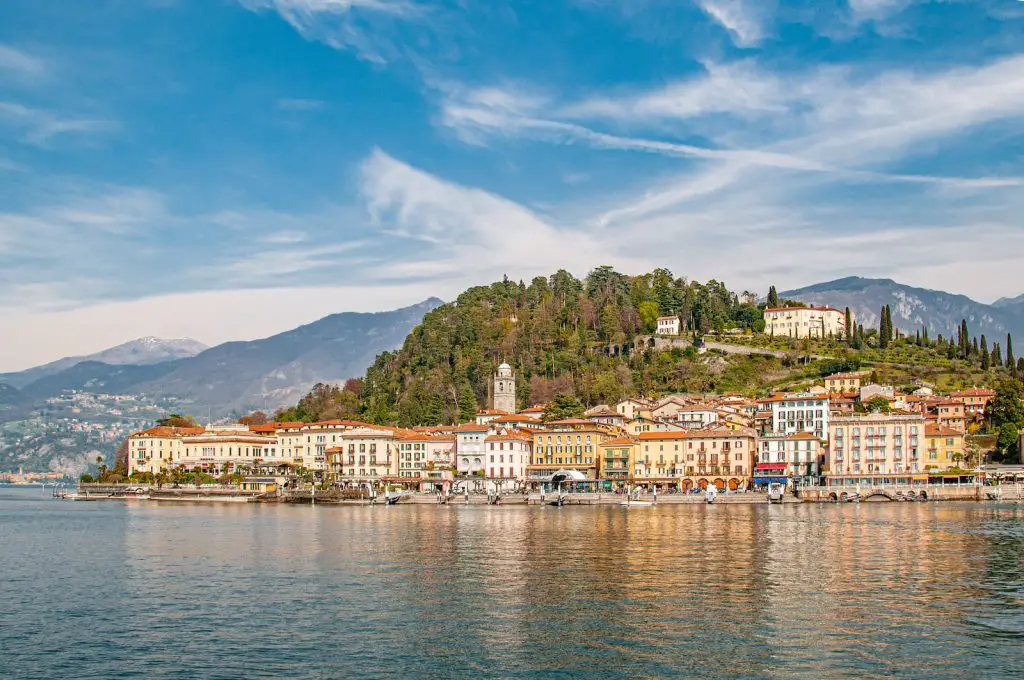 Embark on a memorable day trip from Como, journeying to the glamorous locales of Lugano and Bellagio. This 9-hour adventure sweeps you across two countries, presenting two serene lakes and two magnificent villages.
The tour commences with a scenic bus ride to Lugano, where you can explore its delightful center and stroll by the tranquil lake's edge. Journey next to the quaint village of Cadenabbia on Lake Como's shore, a historic retreat for dignitaries like Queen Victoria.
The pinnacle of the trip is your cruise to Bellagio. Revel in its picturesque allure before another enchanting boat ride offers views of the stunning lakeside villas and their vast gardens. With an expert guide fluent in English and Spanish, this excursion is a day of sheer wonder and majestic sights.
Stroll around Villa Carlotta and Villa del Balbianello
Villa Carlotta and Villa del Balbianello stand as two of Lake Como's crown jewels, making them essential visits for anyone in the surroundings. On a Lake Como day trip, you can visit them both and marvel at the elegance of the region's architecture.
Villa Carlotta beckons with its majestic neoclassical architecture. Nestled in Tremezzo, this 17th-century marvel boasts an exquisite botanical garden, featuring exotic plants, ancient sculptures, and seasonal blooms. As you meander its pathways, the villa's art collections, including works from Canova and Hayez, further enrich the experience.
Just a boat ride away lies Villa del Balbianello in Lenno. Renowned for its ornate terraced gardens and panoramic lake views, this villa whispers tales of its storied past. Movie enthusiasts might recognize its elegant terraces and rooms as they've graced blockbusters like Star Wars and James Bond.
Embarking on a day trip to these villas promises a blend of history, art, and unparalleled lake vistas, making it an unmissable experience for every Lake Como visitor.
---
---