Some of the links in this post are affiliate links. This means if you click on the link and purchase the item, I will receive an affiliate commission at no extra cost to you. All opinions remain my own.
Planning a magical trip to Italy? Here are the 16 most beautiful cities in Italy that you need to add to your bucketlist!
Full of history, culture, and adventure, cities in Italy are quite magical. Some of them are well known all over the world from the movies and history lessons, others are less known but still manage to surprise visitors with their charm, architecture, and natural beauty.
More beautiful cities to explore:
If you are looking for cheap flights, I recommend this tool. There you can get an overview of different companies flying to the destination and the best combinations of direct flights or flights that are connected with a top in the middle. What I love most about this tool is the "Show all month" option which displays flight prices for the whole month. So if you are flexible with the flying dates, this is a great way how to find the cheapest flights.
Venice
Venice is an iconic city built on more than 100 islands in a lagoon in the Adriatic sea. Canals and gondolas are used as a way of transportation between different points in the city, as there are no roads. Venice is famous for its architecture, gondola rides, uncountable bridges over the canals, and carnivals.
Venice is quite expensive in regards to accommodation and food, so you should better plan to visit it during the day and then find some accommodation nearby outside of the city.
The best things to do in Venice include:
Saint Mark's Basilica and St. Mark's square
Grand Canal and Rialto bridge
Doge's Palace
Bridge of Sighs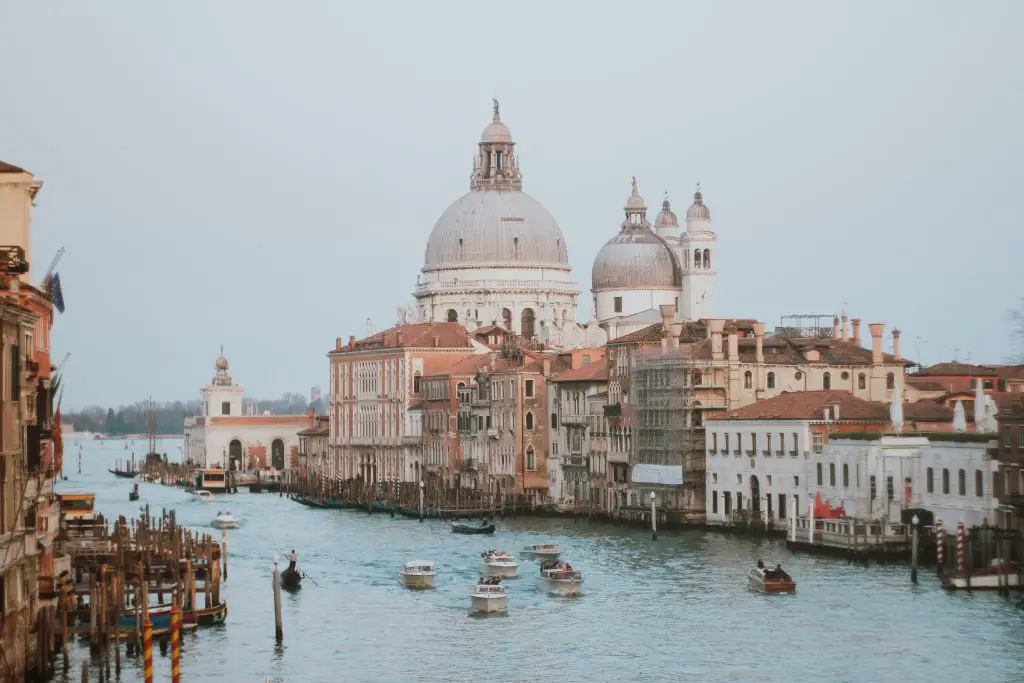 Rome
Rome is the capital city of Italy and it was the center of the Roman Empire that rules Europe for several centuries. The city is famous for its architecture with iconic buildings like Colosseum, Trevi Fountain, and Pantheon.
Rome is the most visited city in Italy so expect crowds in the popular tourist attractions during the high season. There are more than 2000 fountains in Rome, the Italian food is tasty, and you can find different attractions for any interest in the bustling city.
Tip – if you plan to explore Rome for at least 3 days, check out the Rome city card. It provides access to St. Peter's Basilica, the Vatican Museums, and the Colosseum, offers discounts in many more museums, and allows you to use a hop-on hop-off sightseeing bus.
The best things to do in Rome include:
Colloseum
Pantheon
Trevi Fountain
Roman Forum
Palatine Hill
Piazza Navona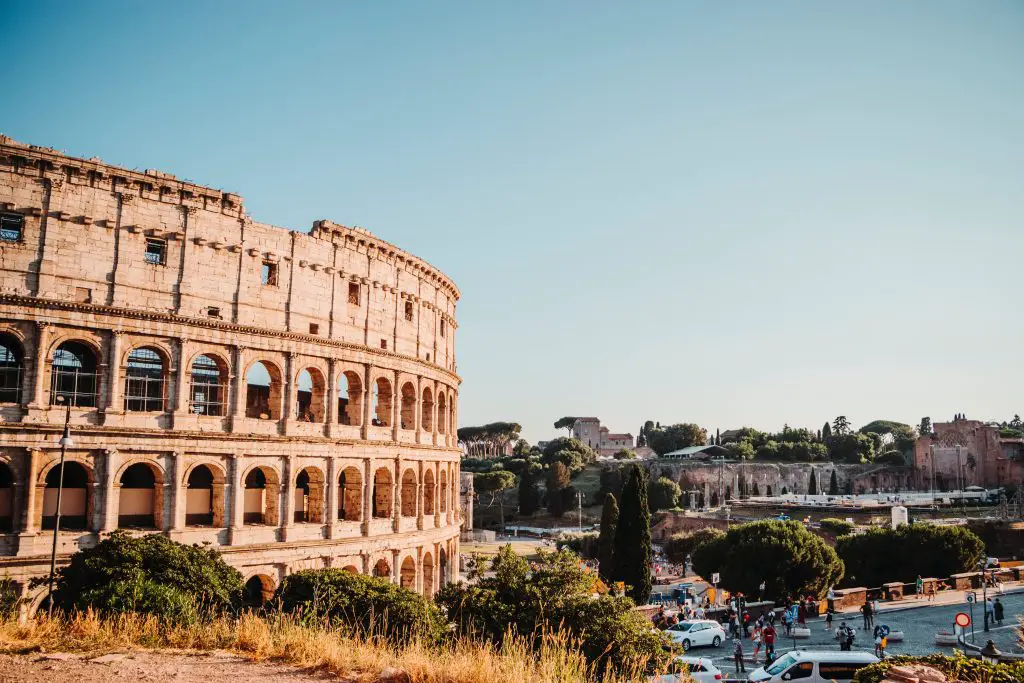 Vatican City
Vatican City is the world's smallest fully independent nation-state and it's fully surrounded by Rome. Vatican City is the headquarters of the Roman Catholic Church.
Fun fact: you can find ATMs here that have instructions in Latin.
The most impressive thing that you can do in Vatican City is to enjoy its magnificent architecture. The awe-inspiring St. Peter's Basilica is the largest of Christianity, and to get there you'll have to walk through Saint Peter's Square is the iconic plaza that is visible from above in many pictures that you see of Vatican city.
The best things to do in Vatican City include:
St. Peter's Basilica
St. Peter's Square
Sistine Chapel
Vatican Gardens
Vatican Museums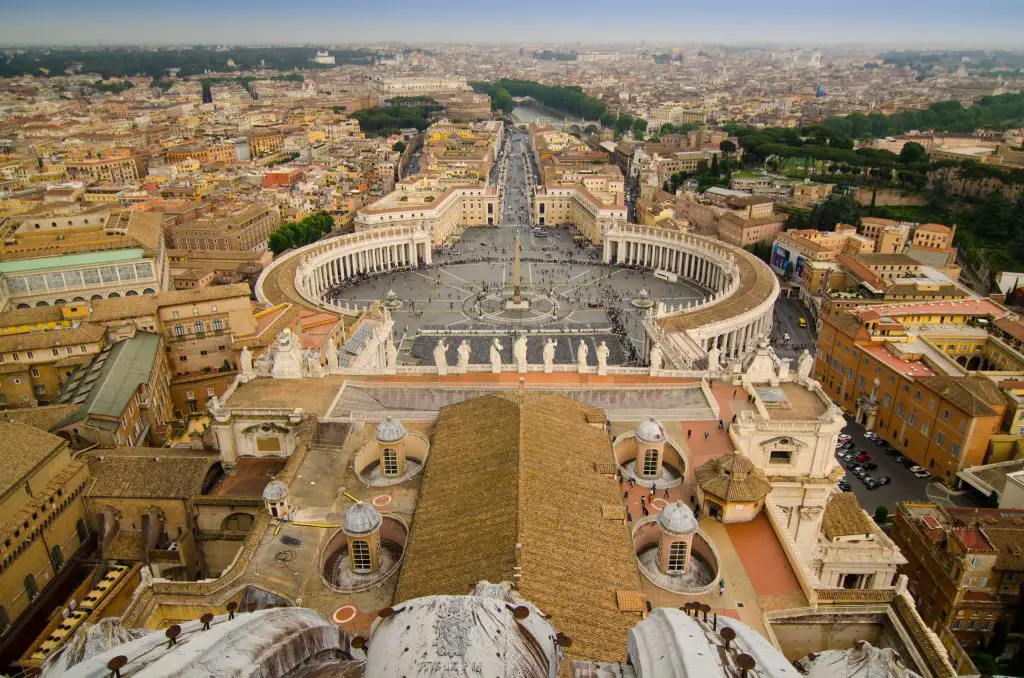 Florence
Florence is known for Renaissance art and architecture, numerous museums and art galleries, and overall rich cultural life. Thousands of people visit Florence to see the famous pieces by historical artists like Raphael, Michelangelo, da Vinci, Botticelli, Giotto, and Titian in one of the most famous art galleries in the world – Uffizi Gallery.
The best things to do in Florence include:
Uffizi Gallery
Cattedrale di Santa Maria del Fiore – Florence Cathedral
Palazzo Vecchio and Statue of David
Ponte Vecchio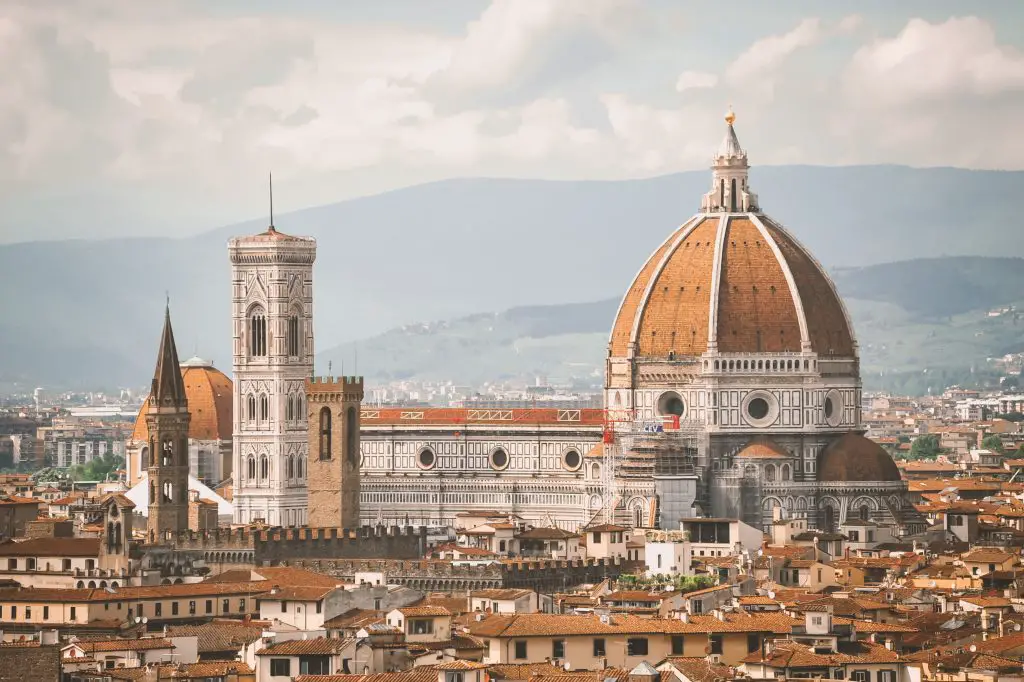 Milan
Milan is known as the home to some of Italy's major fashion brands. It's also the headquarters to many companies of the financial industry, making the city the economic heart of Italy. Milan is the largest city in northern Italy and you can find here a rich history, culture, and art, and marvel at many grand landmarks.
Tip – if you want to see more of Milan for less money, check out the 48-hour Milan Pass. It provides a free entrance to many museums including La Scala and Duomo, discounts in shops and restaurants, as well as an option to jump off at more than 40 stops on the hop-on-hop-off sightseeing bus.
The best things to do in Milan include:
Milan Cathedral
La Galleria Vittorio Emanuele II that houses many famous fashion designers stores
La Scala de Milan – opera house
Santa Maria delle Grazie church housing the painting of the Last Supper by Leonardo da Vinci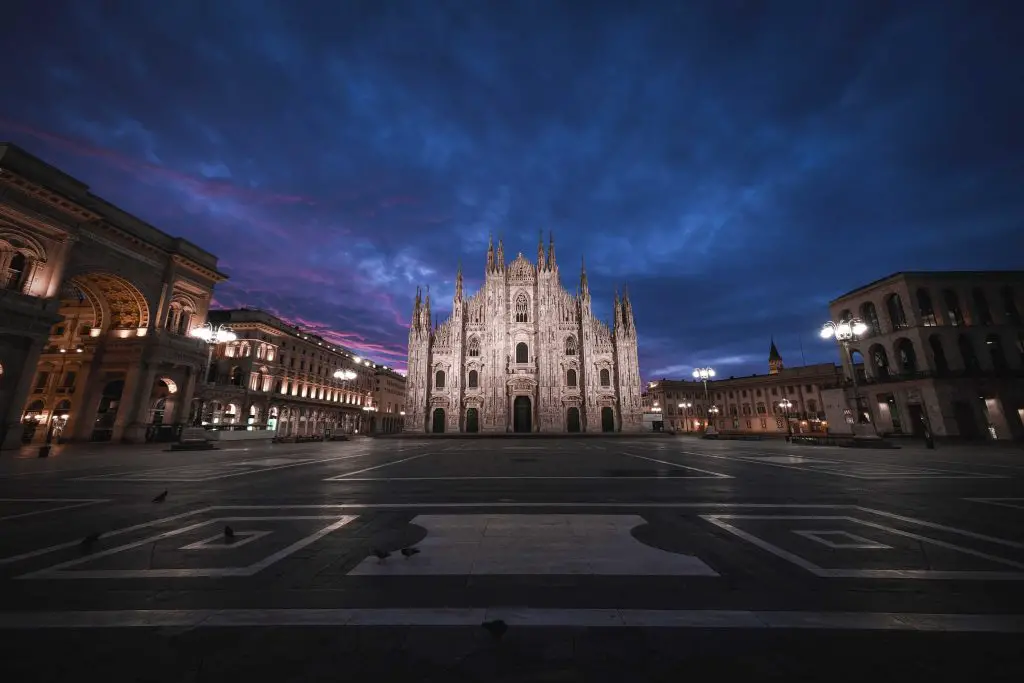 Manarola
Manarola is one of the picturesque Cinque Terre villages, built on a high rock 70 meters above sea level. You may recognize the colorful houses of Manarola as the nearby viewpoint is the place where so many viral photos of Cinque Terre have been taken.
It is one of the best places to be your base for exploring the other four Cinque Terre villages – Zonterosso, Vernazza, Corniglia, Riomaggiore. They are conveniently linked by a regular and quick train service so it's easy to travel between the charming villages.
The best things to do in Manarola include:
Punta Bonfiglio – the famous viewpoint of the village
Via dell'Amore hiking trail linking Manarola and the nearby Riomaggiore village
Punta Bonfiglio harbor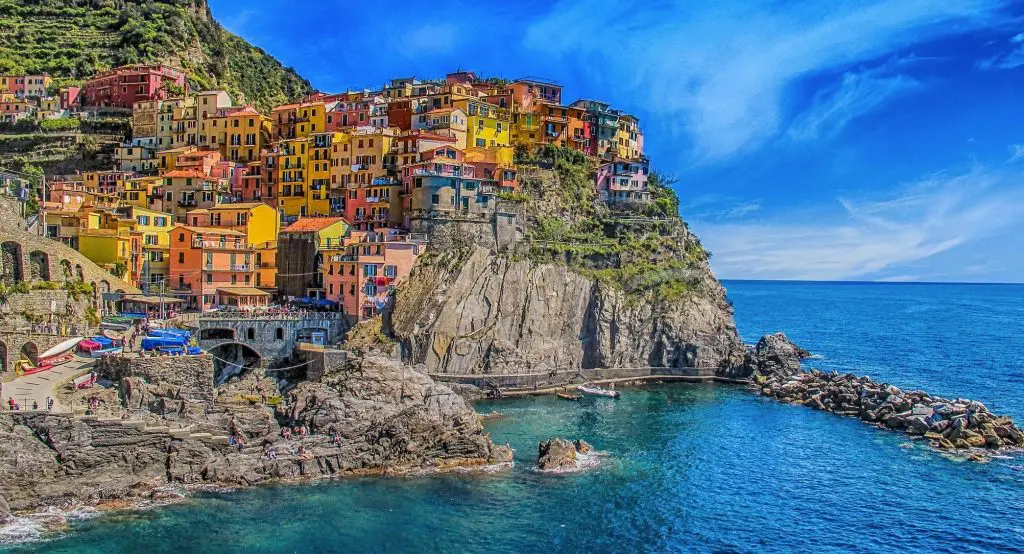 Bologna
Bologna is the capital city of the Emilia-Romagna region in Italy and it's known as a foodie's paradise. The region is famous for its pasta, wine, cheese, and meat. When you are visiting Bologna, don't miss tasting the well-known Bolognese sauce, cheese made in the Parmigiano Reggiano, Prosciutto di Parma meat, and, of course, lasagna.
The architecture of the city is marvelous as well. There is a well-preserved historical center with churches, towers, and lengthy porticoes – corridors connecting the city.
The best things to do in Bologna include:
Enjoying the traditional food of the region
Walk through the porticoes
Two Towers – climb the Asinelli tower
San Petronio church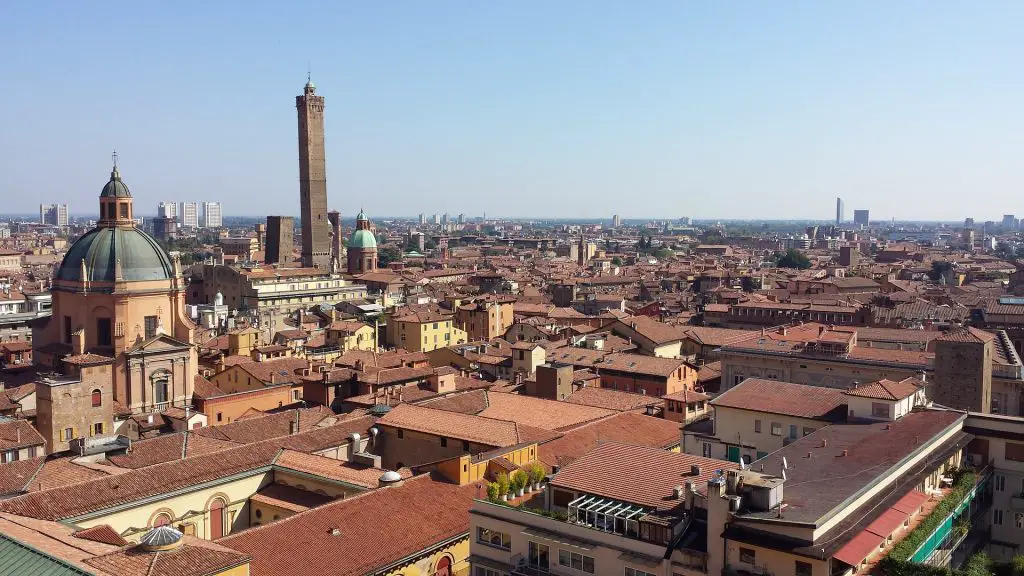 Pisa
Pisa is known for the Leaning Tower of Pisa. Its foundations have settled in a way that has caused the tower to lean 4.5 meters from the perpendicular position making it distinctly recognizable in photos that people take.
Pisa city is quite large and it has many more attractions than the Leaning Tower. In the same UNESCO World Heritage site where the Leaning Tower is included, you can find other famous landmarks – Cathedral, Baptistery, and Campo Santo.
The best things to do in Pisa include:
Cathedral of Santa Maria Assunta
Duomo di Pisa
The Baptistery
Camposanto Monumentale
Santa Maria della Spina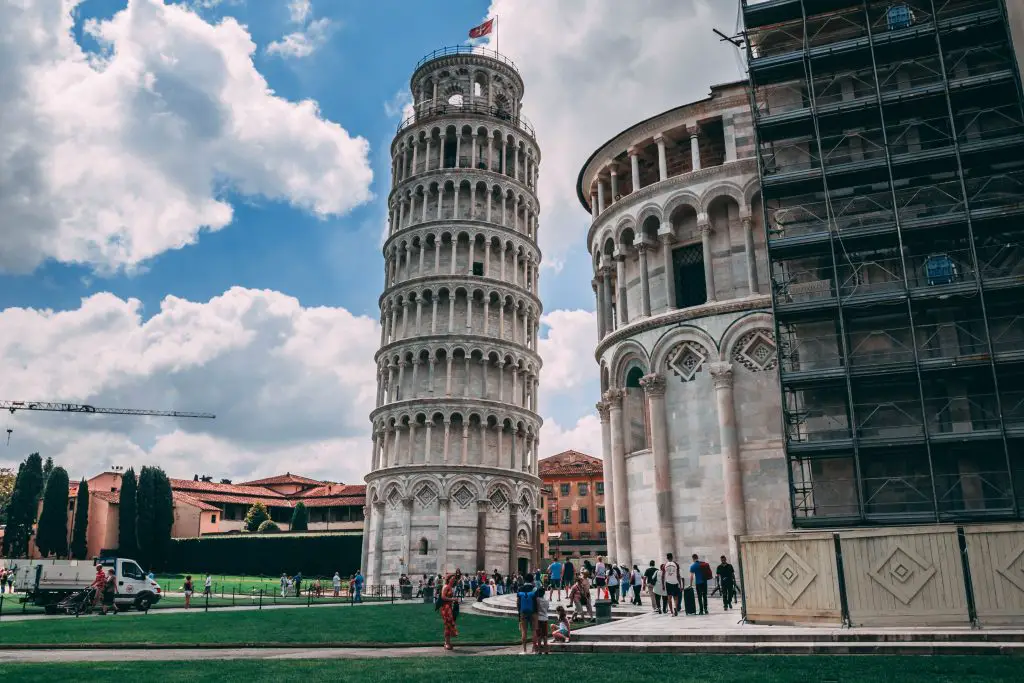 Alberobello
Alberobello is known for its whitewashed stone huts with conical roofs – trullos. There are hundreds of them in the hilltop Rione Monti district. Alberobello is exceptionally pretty and quaint and it's worth visiting if you enjoy a stroll in historically beautiful places like this.
Alberobello is a small village and it takes just a few hours to see what it has to offer. You should plan around 2 hours for a walking tour, and it should be enough to see the main highlights of Alberobello.
The best things to do in Alberobello include:
I Trulli di Alberobello – 1,400 whitewashed stone huts built and liven in by peasants
Trullo Sovrano – museum with an exhibition of how the farmers lived in the white houses
Parrocchia Sant'Antonio di Padova – a church with a trullo roof
Where to stay in Alberobello>>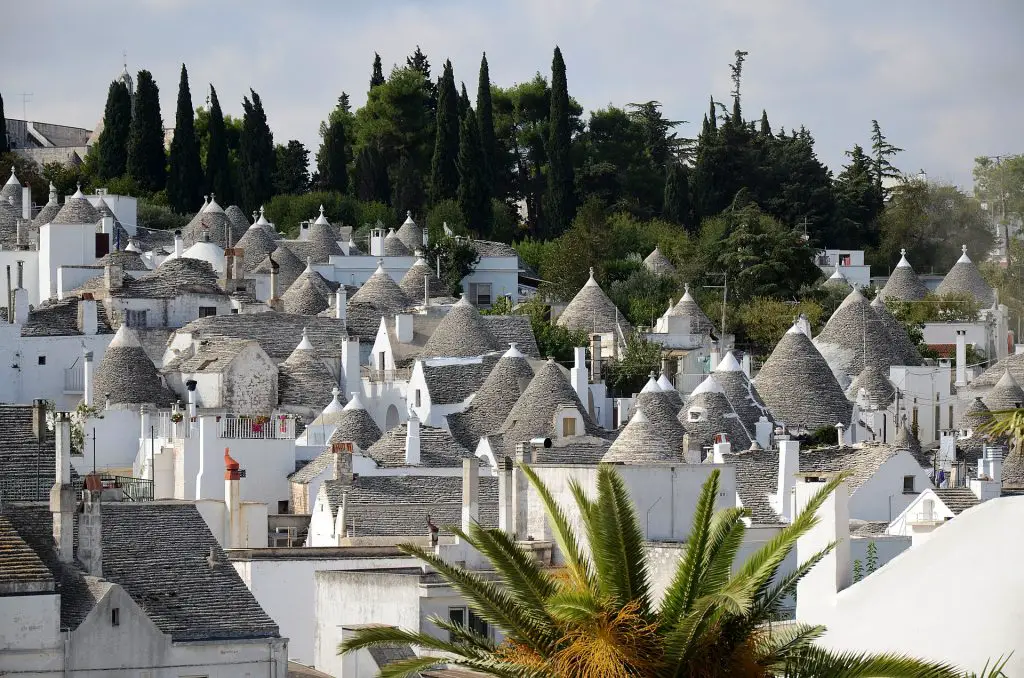 Positano
Positano is the most popular cliffside town on the Amalfi Coast. It is known for its colorful buildings, charming shops with colorful Italian clothes and sandals, and vibrant nightlife. It's a quite expensive destination, so if you are traveling on a budget it's wiser to stay in Sorrento or Piano di Sorrento and travel to Positano by train or bus.
The best things to do in Positano include:
The Church of Santa Maria
The Path Of The Gods hike
The Grottos tour
Visiting art galleries and shops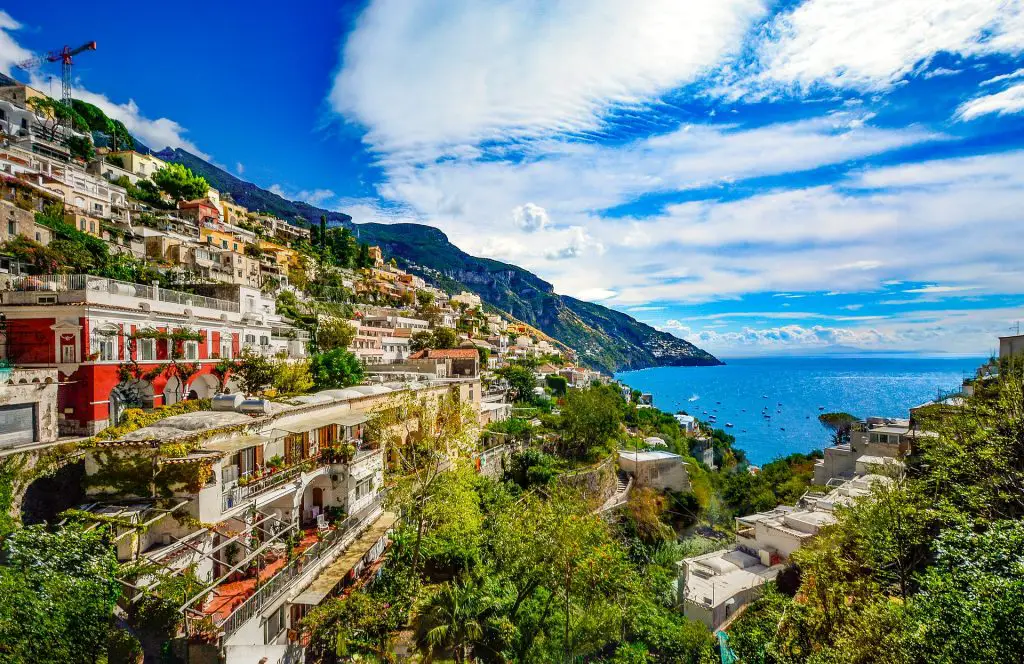 Rimini
Rimini is one of the most well-known European seaside resorts. It has over 15 km or around 100 sandy beaches and its promenades are great for strolling along the Adriatic sea. The central Marina Centro and Lungomare Augustore beaches are the most lively areas with great nightlife, but on the north and south parts of the beach, it's quieter and family-friendly.
The best things to do in Rimini include:
Arco d'Augusto – an impressive ancient arch from the Roman times
Italia in Miniatura – miniature model display of Italy
Tempio Malatestiano – an unfinished cathedral from 1400's
Mirabilandia Theme Park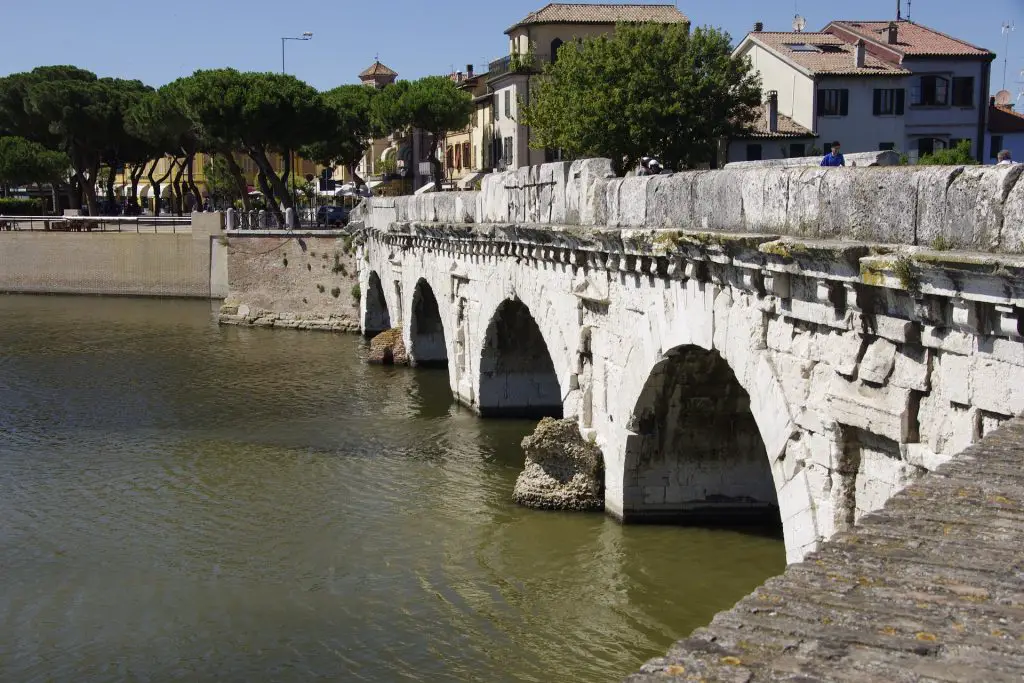 Siena
Siena is a medieval city surrounded by a well-preserved 1,000-year-old wall. Siena's old town has been named as Unesco world heritage site as there are many medieval architecture landmarks.
It takes a half-day to explore the must-see places in Siena on a walking tour.
The best things to do in Siena include:
Piazza del Campo – a great great Medieval square
Duomo di Siena – a gothic cathedral
Torre del Mangia – you can climb 400 steps to the top of the tower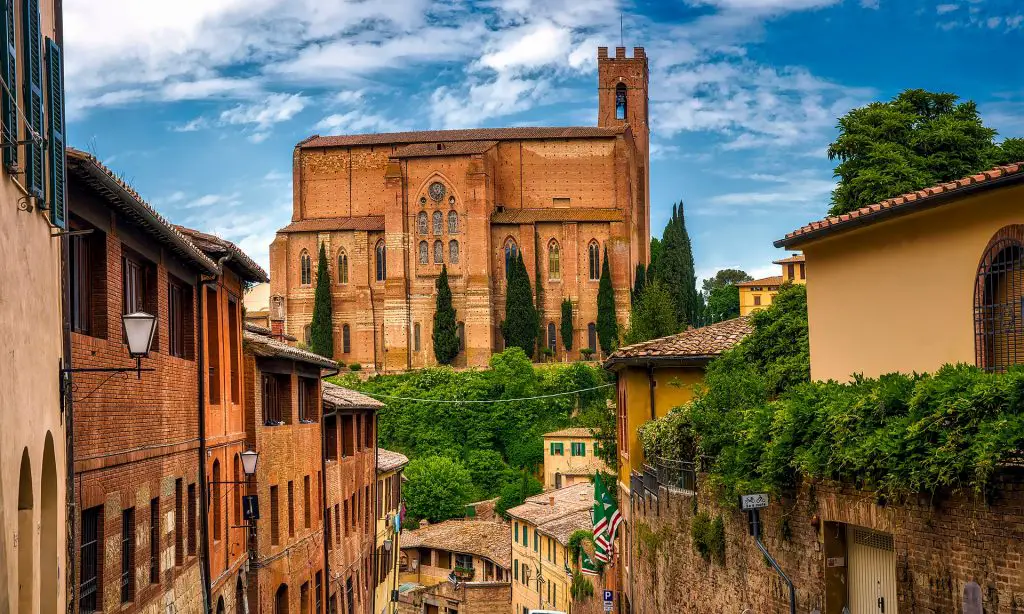 Verona
Verona is a UNESCO world heritage city and the home of the Romeo and Juliet story. Here you can find the famous balcony from Shakespeare's play. The historical center of the city is quite romantic with ancient roman buildings and charming streets to explore.
Besides the famous balcony, Verona has a lot to offer. You can find here Renaissance art, inviting shops and marketplaces, stunning gardens and piazzas, and the traditional Italian cuisine.
The best things to do in Verona include:
Arena di Verona – Colosseum that is probably better preserved than the one in Rome
Castle Vecchio and Ponte di Castle Vecchio
The Giusti Gardens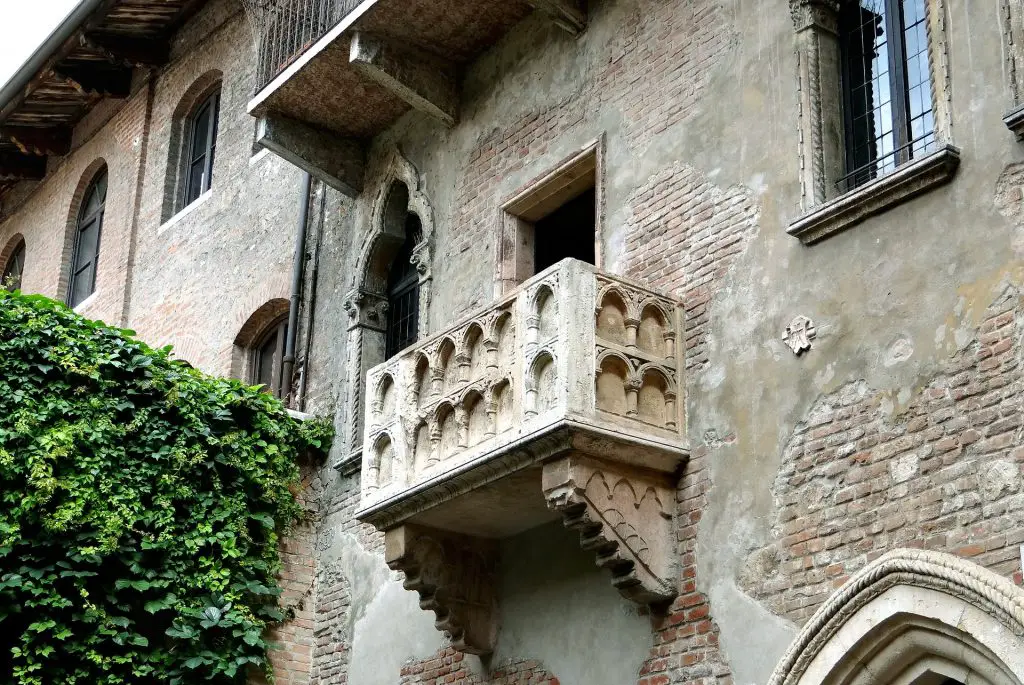 Genoa
Genoa is known as the birthplace of Christopher Columbus. Nowadays it's the biggest seaport in Italy. Genoa's old town is one of the largest and most densely populated in Europe. Here you can find beautiful historic architecture and some great tavernas serving fresh seafood and regional specialties like pesto and vermouth.
The best things to do in Genoa include:
Acquario di Genova – aquarium
Cathedral of San Lorenzo
Galata Museo del Mare – Maritime museum
Piazza De Ferrari and Teatro Carlo Felice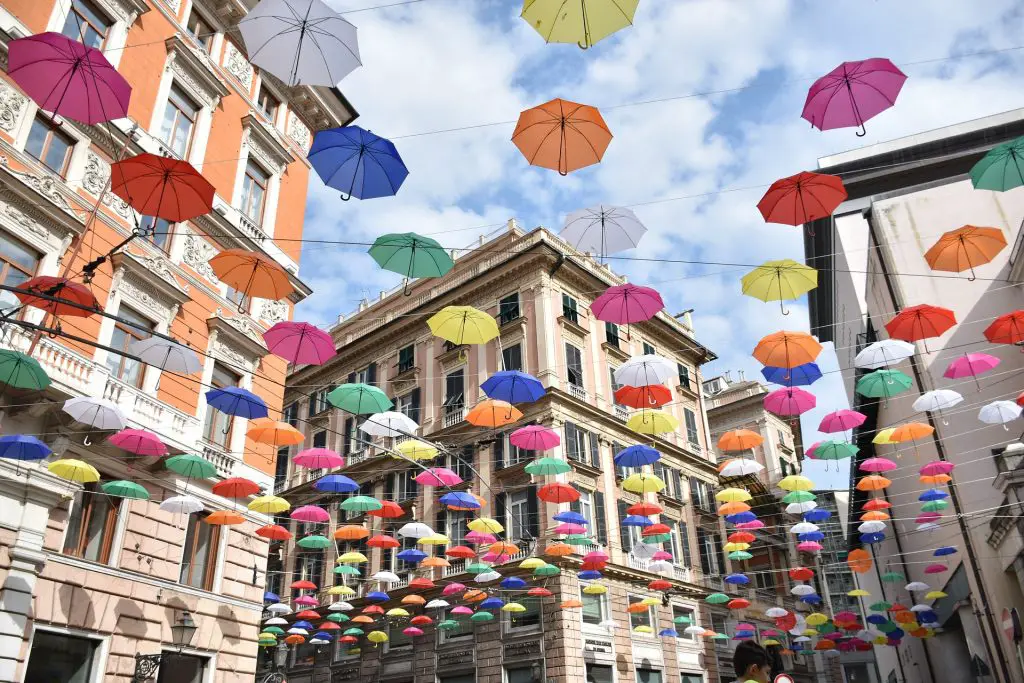 Palermo
Palermo is a beautiful city located in southern Italy, Sicily and it's more than 2,700 years old. The city is a cultural melting pot with authentic Sicilian street food and Italy's biggest opera house.
One day is enough to see the highlights of Palermo, but, if you are interested in historical buildings and the traditional Sicilian atmosphere, you can easily find an itinerary for 2 or 3 days.
The best things to do in Palermo include:
Palace of the Normans
St. John of the Hermits – medieval Norman church
Palermo Cathedral
Ballaro Market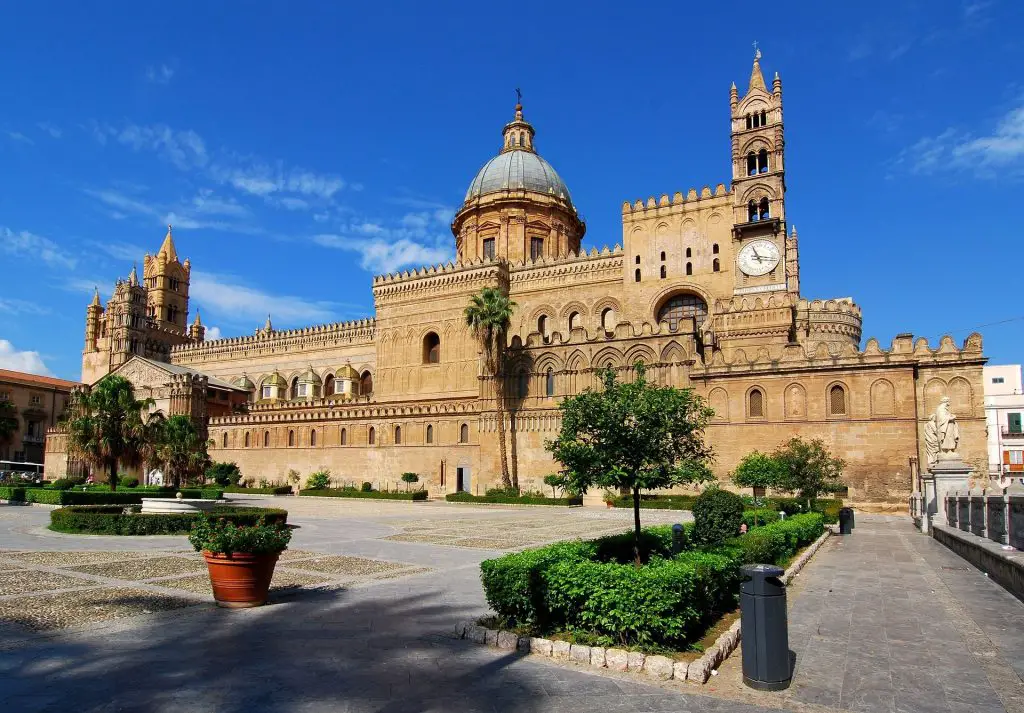 Pompeii
Pompeii is famous because it was destroyed in 79 CE when the nearby Mount Vesuvius erupted. The city was hen covered in around 6 meters of volcanic ash and debris. The preserved city ruins were rediscovered in the 16th century. It is a popular archaeological site and is open to tourists.
The best things to do in Pompeii include:
Antiquarium – museum of things that are too fragile to be left in the excavations sites
Forum – the principal square of a Roman town
The Teatro Grande
Temple of Isis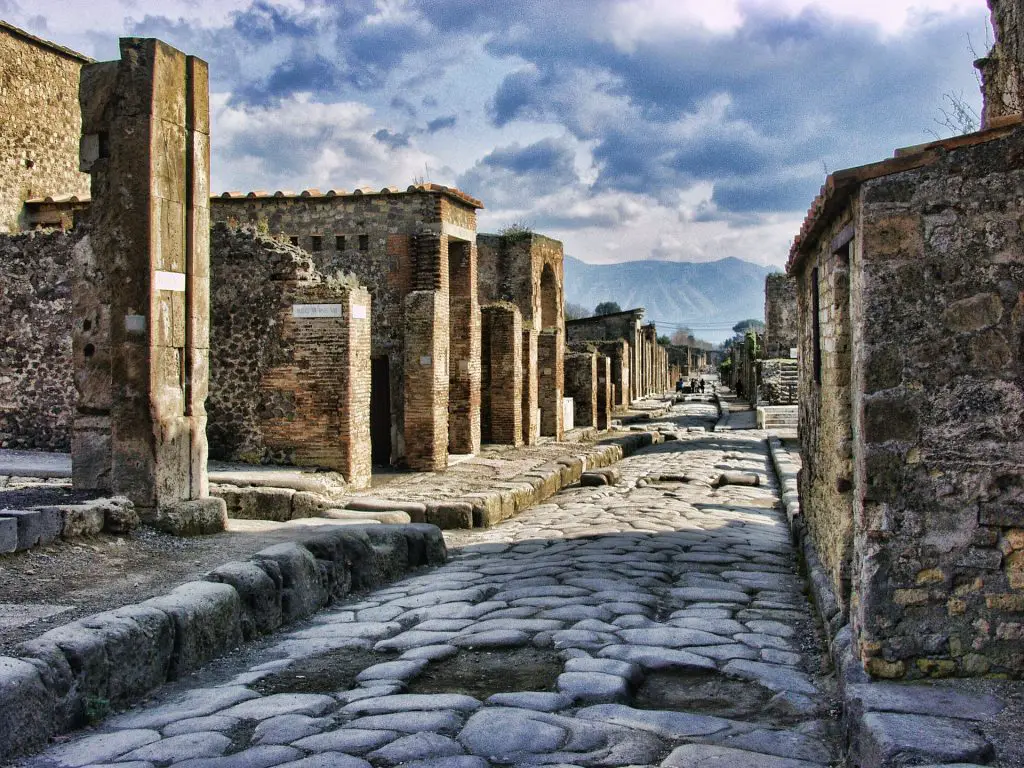 Frequently asked questions:
What is the prettiest place in Italy?
Amalfi Coast is considered one of the prettiest places that you can visit in Italy.
What is the best city in Italy to visit?
The most beautiful cities in Italy vary depending on what you are looking for. Some people might say that Siena is the most beautiful while others prefer the best-known tourist destinations: Venice and Rome.
What is the most colorful city in Italy?
Burano is quite colorful and the reason is quite practical. When fishermen returned home and it was foggy outside, the bright colors of the houses helped them to identify their own house among the others.
Why are houses in Italy so colorful?
One of the reasons why the houses in Italy are so colorful is because of the climate. The sunny weather and the bright colors are cheerful and make the city more pleasant to live in.
What is the richest part of Italy?
The richest city in Italy is Milan. The city is home to a lot of fashion houses and luxury brands.