Some of the links in this post are affiliate links. This means if you click on the link and purchase the item, I will receive an affiliate commission at no extra cost to you. All opinions remain my own.
Are you feeling the itch to pack your bags and hit the road? If so, you're not alone! The wanderlust bug has bitten many of us, and it's no surprise why. Traveling allows us to explore new places, cultures, and perspectives, and it can be a truly transformative experience.
For women in particular, traveling can be a powerful tool for self-discovery and personal growth. It can help us break out of our comfort zones, challenge our assumptions and beliefs, and become more confident and independent.
To inspire your next adventure, we've compiled a list of powerful quotes about female wanderlust. These quotes will remind you of the beauty and excitement of travel, and they'll inspire you to seize every opportunity to explore the world around you. Whether you're planning your next trip, daydreaming about your next destination, or simply looking for a little bit of inspiration, these quotes are sure to fuel your wanderlust.
Female Wanderlust Quotes
"The world is a book and those who do not travel read only one page." – Saint Augustine
"Travel is the only thing you can buy that makes you richer." – Unknown
"To travel is worth any cost or sacrifice." – Elizabeth Gilbert
"Anybody can be an explorer if they want to be. You can be an astronaut if you want. Figure out what you want to do, and then go do it." – Helen Thayer
"Travel far, travel wide, but most of all, travel often." – Unknown*
"To travel is to live." – Hans Christian Andersen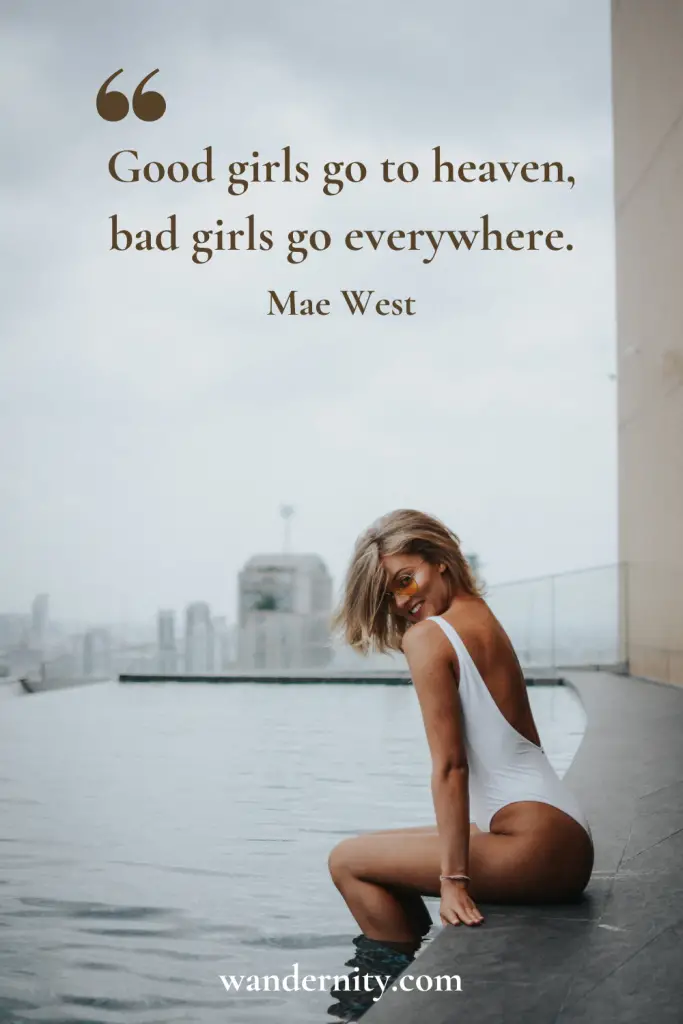 "Not all classrooms have four walls." – Unknown
"Traveling alone will be the scariest, most liberating, life-changing experience of your life. Try it at least once." – Unknown
"You must go on adventures to find out where you belong." – Sue Fitzmaurice
"The beauty of the world lies in the diversity of its people." – Unknown
"Life is either a daring adventure or nothing at all." – Helen Keller
"Wherever you go becomes a part of you somehow." – Anita Desai
"Traveling is like flirting with life. It's like saying, 'I would stay and love you, but I have to go; this is my station'." – Lisa St. Aubin de Teran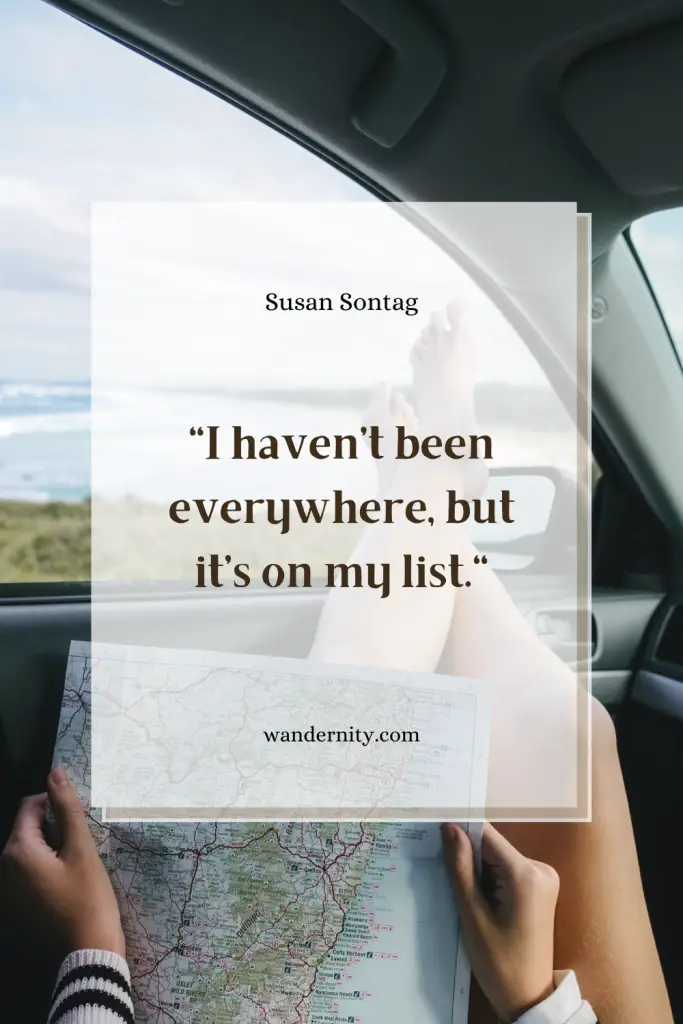 "Traveling is not something you're good at. It's something you do like breathing." – Gayle Forman
"Life is short and the world is wide." – Simon Raven
"Solo travel not only pushes you out of your comfort zone, it also pushes you out of the zone of others' expectations." – Suzy Strutner
"I am not the same, having seen the moon shine on the other side of the world." – Mary Anne Radmacher
"The biggest adventure you can ever take is to live the life of your dreams." – Oprah Winfrey
"Traveling is like dreaming: you visit places you've never been before, and you meet people you've never met before." – Unknown*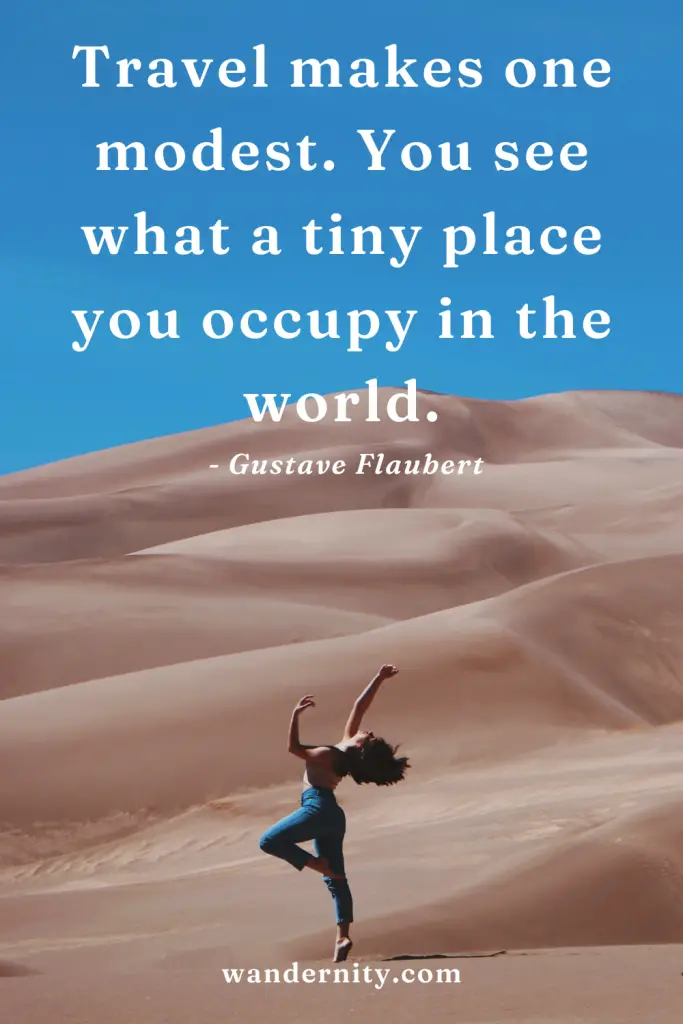 "As you travel solo, being totally responsible for yourself, it's inevitable that you will discover just how capable you are!" – Unknown
"I didn't know where I was going until I got there." – Cheryl Strayed
"Traveling is a brutality. It forces you to trust strangers and to lose sight of all that familiar comfort of home and friends." – Cesare Pavese
"You don't have to be rich to travel well." – Eugene Fodor
"Climb the mountain so you can see the world, not so the world can see you." – David McCullough Jr
"The true luxury of travel is being able to feel like a local, not a tourist." – Unknown*
"Now more than ever do I realize that I will never be content with a sedentary life, that I will always be haunted by thoughts of a sun-drenched elsewhere." – Isabelle Eberhardt
"Travel is not just about checking off places on a map, it's about experiencing new cultures, meeting new people, and creating memories that will last a lifetime." – Unknown
"The journey of a thousand miles begins with a single step." – Lao Tzu
"I see my path, but I don't know where it leads. Not knowing where I'm going is what inspires me to travel it." – Rosalia de Castro
"A journey is best measured in friends, rather than miles." – Tim Cahill
"Travel is not a reward for working, it's education for living." – Anthony Bourdain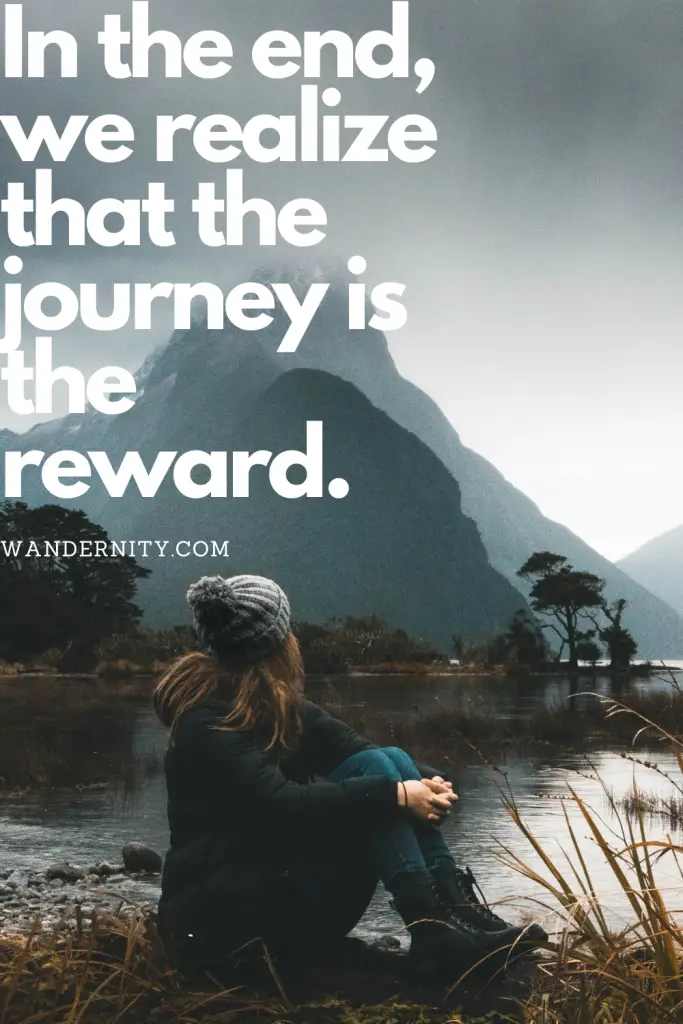 "Traveling is like dancing. You learn by just jumping in and trying." – Unknown*
"You have exactly one life in which to do everything you'll ever do. Act accordingly." – Colin Wright
"Adventure can be an end in itself. Self-discovery is the secret ingredient." – Grace Lichtenstein
"Traveling solo is like being in a master class in self-reliance, confidence and self-discovery." – Unknown*
"To travel is to discover that everyone is wrong about other countries." – Aldous Huxley
"The world is a playground, go out and play." – Unknown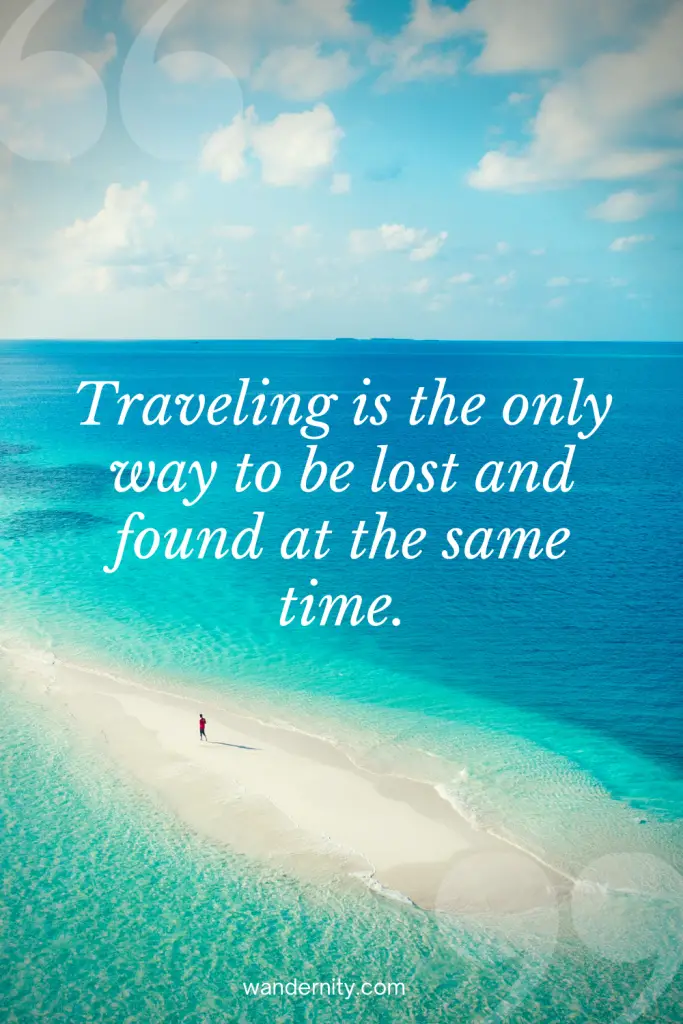 "Traveling teaches you that no matter how much you think you know, there's always something new to discover." – Unknown*
"We travel, some of us forever, to seek other states, other lives, other souls." – Anais Nin
"Traveling is a brutal but beautiful experience. It has the power to break you open and tear you apart, but it can also put you back together and make you a better version of yourself." – Unknown*
"Traveling is like a never-ending lesson in humility, in the sense that it is always teaching you how much you don't know." – Unknown*
"The beauty of traveling is that you never know what's going to happen next." – Unknown*
"Certainly, travel is more than the seeing of sights; it is a change that goes on, deep and permanent, in the ideas of living." – Mary Ritter Beard
---
Travel tips and tricks:
I highly recommend trying these tools for yourself – not only will you save money, but you'll also create memories that last a lifetime. Happy travels!
---