Some of the links in this post are affiliate links. This means if you click on the link and purchase the item, I will receive an affiliate commission at no extra cost to you. All opinions remain my own.
Portugal is an awe-inspiring country offering numerous opportunities to explore and unwind. It's home to captivating historic cities and stunning islands with golden beaches, scenic parks, and lush river valleys.
Every Portuguese region offers diverse attractions and finding the best place to relax depends on your interests. If you need some suggestions, here are the best places to go in Portugal to unwind. 
Sagres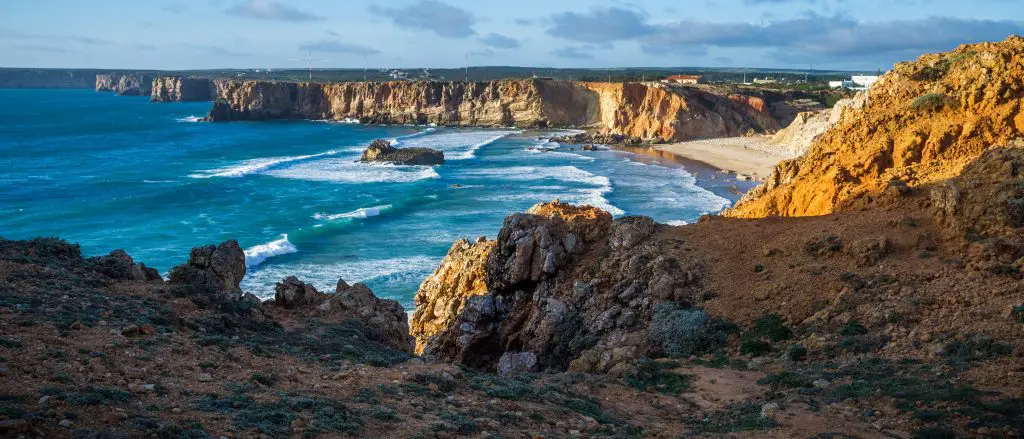 Sagres is a lovely town sitting at the extreme western tip of the Algarve region and one of Portugal's most popular surfing destinations. Compared to many other surfing towns in Portugal, Sagres is less crowded. With its relaxing, laid-back surf vibe, Sagres is an ideal place to unwind in Portugal.
Many visitors would come to Sagres as a day trip from nearby Lagos. But if you want to soak up its relaxing atmosphere, consider staying for a few days. The vibe here is pretty chilled-out, with plenty of opportunities to relax. You can spend the day relaxing on its stunning beaches, indulging in delectable seafood, and enjoying scenic walks along the golden stretch of sand of Praia da Mareta. Head to Cabo de Sao Vicente to admire breathtaking sunset views and relax with a drink at one of the beachside bars and cafes.
When sightseeing in Sagres, check out Fortaleza de Sagres, an ancient fortress sitting on a rugged headland in Praia da Mareta. The fortress was built in the 15th century to protect the town from pirate attacks.
Albufeira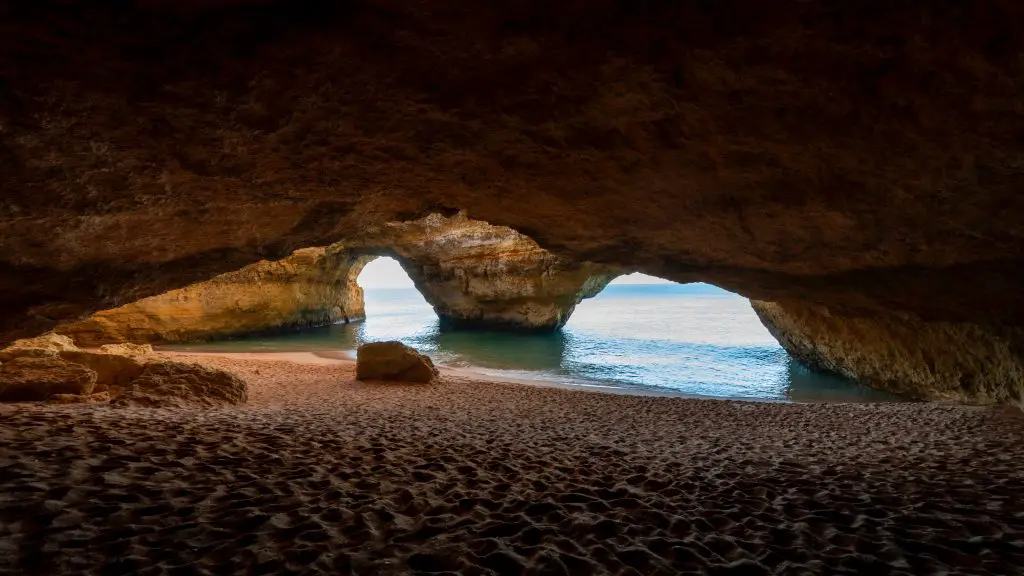 Albufeira may be more famous for its buzzing nightlife scene, but it also offers plenty of relaxation opportunities. Most attractions and activities are around the Old Town, with picturesque cobblestone streets lined with restaurants and cafes. The area is also home to Portugal's most luxurious villas offering upscale amenities for a truly relaxing stay.
Albufeira's main attractions are its lovely beaches. You can spend your day relaxing at its 30 km of picturesque coastline and swim in the crystal-clear waters. The Praia dos Pescadores, which lies in the Old Town, is a great beach to hang out. Also called the "Fisherman's Beach", the expansive beach features fascinating rock formations and can get crowded in the high season. You can walk further from the Old Town, where you'll find more secluded beaches, such as Praia da Galé and Praia da Falésia.
Be sure to check out Benagil Cave, one of Portugal's most impressive natural wonders. Located in the western part of Albufeira, it features a worn circle on its ceiling resulting from natural erosion. The blazing sun casts its beams through this hole, causing a unique lighting effect.
Sintra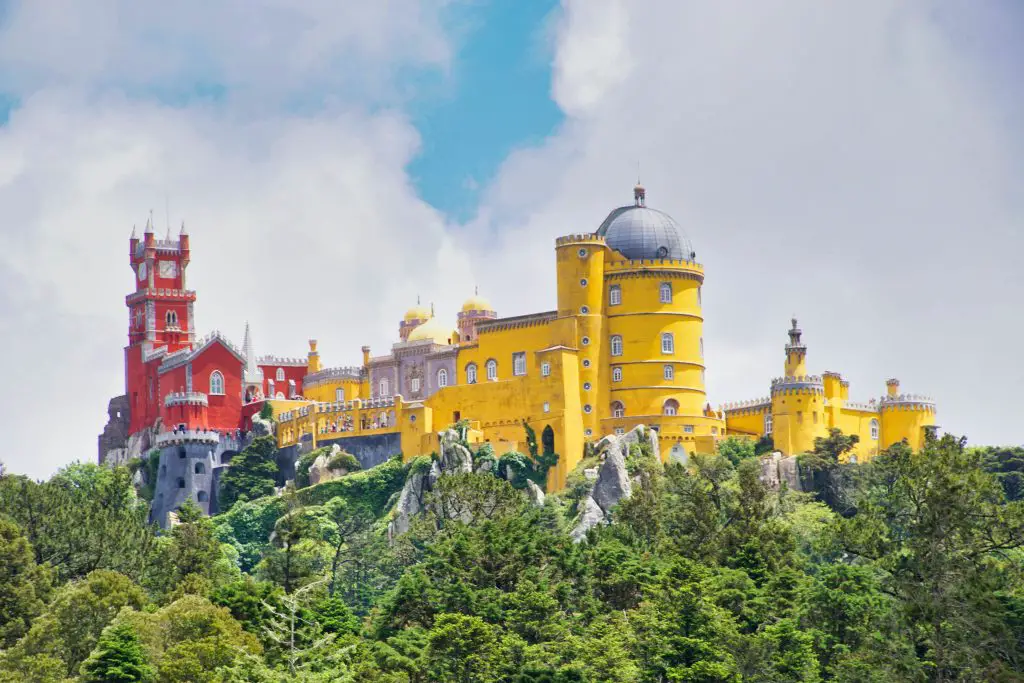 Sintra is a picturesque Portuguese town perched in the cooling hills of Serra de Sintra. Amidst its majestic pine forests, you'll discover lovely palaces, grand villas, and ruins of a Moorish castle. The stunning natural scenery and fascinating historic buildings make Sintra a fantastic place to unwind. And while most visitors would come here on a day trip from Lisbon, it's a good idea to spend several days discovering everything this wonderful town can offer.
If you plan to spend several days in Sintra, stay within the town center. It's an ideal base for exploring Sinta's key attractions, such as the Pena Palace, Palacio Nacional de Sintra, and the Moorish Castle. But if you stay outside the town center, consider renting a car, which allows you to drive around the city and venture off-the-beaten paths.
You can drive through the hills of Serra de Sintra and into the forest-covered monastery of Convento dos Capuchos. Marvel at the gorgeous views of Sintra from the viewing point of the Sanctuary of Penina. 
After a day of sightseeing, the best way to relax is to lounge at one of Sintra's most magnificent beaches. The coastline of Sintra boasts many stunning beaches, including the charming beach town of Praia das Macas. Those who want to try their hands at surfing should visit the surfing beach of Guincho.
The Algarve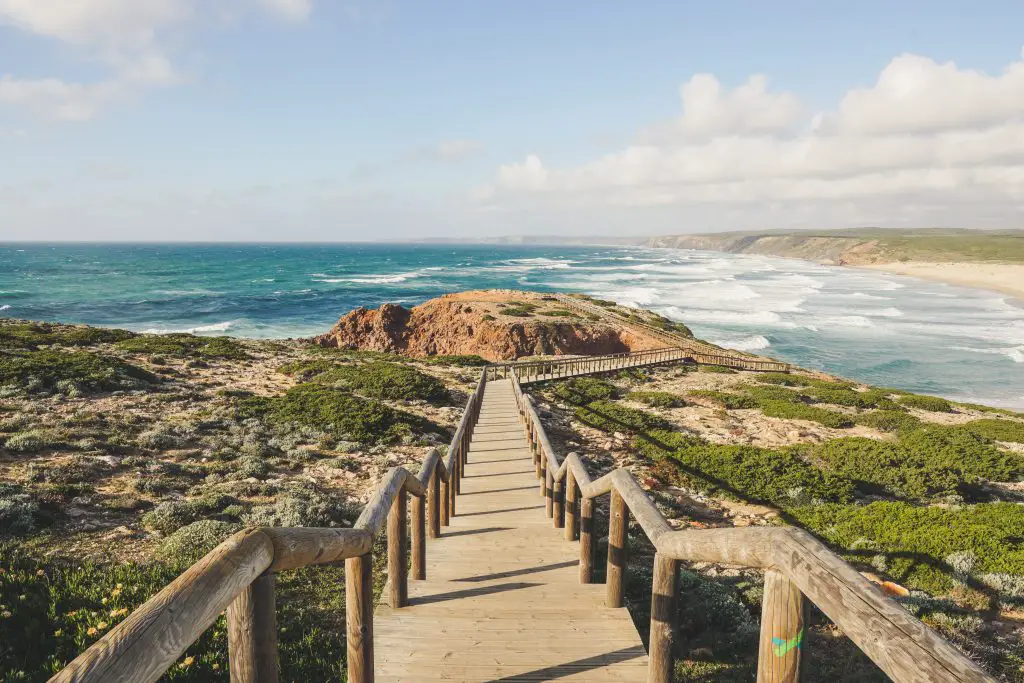 The Algarve region is all about sun, sea, and sand, offering the perfect setting to unwind and relax. What's more, you will find some of the lovely luxury villas in Portugal in the Algarve, which is the best choice of accommodations if you want to enjoy pure relaxation on your holiday to Portugal.
One of the most relaxing activities in the Algarve is to admire the lovely sunset views from Praia da Marinha. The tiny beach is surrounded by towering cliffs, which makes for even more incredible views. Wait for the daylight to dwindle until you see the sky turning into colorful hues.
For a glimpse of nature, visit Parque Natural da Ria Formosa, a vast natural park with lagoons, inlets, and barrier islands. Located near the town of Faro, it is a lovely place to unwind while seeing fantastic wildlife, from flamingos to herons and storks. You can also explore the park on a bike, motorboat, or kayak, where you paddle peacefully over crystal-clear waters, with a local guide who will be happy to share some insights about the park.
Serra da Estrela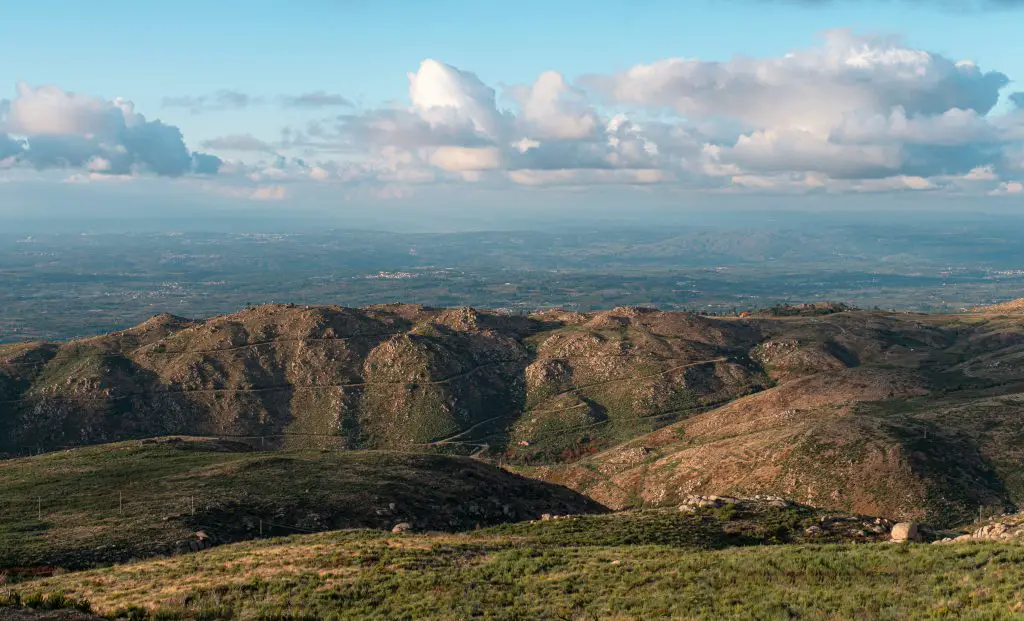 Serra da Estrela is Portugal's highest mountain range, offering a range of fun and relaxing activities. An ideal place to escape the hustle and bustle, it is home to Serra da Estrela, the first and largest national park in Portugal.
Serra da Estrela is home to the only ski resort in Portugal, making it a popular destination for winter sports. During summer, skiers can ski on artificial snow, but if you want to enjoy skiing in real snow, come here in winter. Aside from skiing, you can also go sightseeing in Serra da Estrela. Climb the Torre, the highest point of Estrela Mountain, where you can admire the magnificent countryside views.
If you're into scenic hikes, consider walking along the network of signed walking routes covering the entire park. There are three main trails within the park, and each one takes around three to four days to complete. You can choose from moderate to difficult, with some requiring steep climbs.