Some of the links in this post are affiliate links. This means if you click on the link and purchase the item, I will receive an affiliate commission at no extra cost to you. All opinions remain my own.
Dubrovnik, a stunning seaside city in Croatia, has been capturing the hearts of travelers across the globe. Its walled old town, pristine beaches, and striking medieval architecture leave a lasting impression on those who visit.
While its popularity has skyrocketed in recent years, thanks to the hit television series Game of Thrones' numerous filming locations in the city, some people may wonder if Dubrovnik is indeed worth adding to their travel itinerary.
It is essential to understand the city's fascinating history, the variety of outdoor activities, and the authentic experiences that Dubrovnik offers to make a well-informed decision.
Moreover, being prepared to tackle challenges such as dealing with crowds during peak season or finding ways to make the vacation affordable will determine the gratification of your trip.
Finally, factors like transportation options and safety aspects will also play a crucial role in making your Dubrovnik experience truly worthwhile.
Key Takeaways
Dubrovnik is a captivating destination with a rich history and diverse outdoor activities.
Peak season can be crowded, but planning and preparation help enhance the experience.
Budgeting and transportation options affect overall satisfaction when visiting Dubrovnik.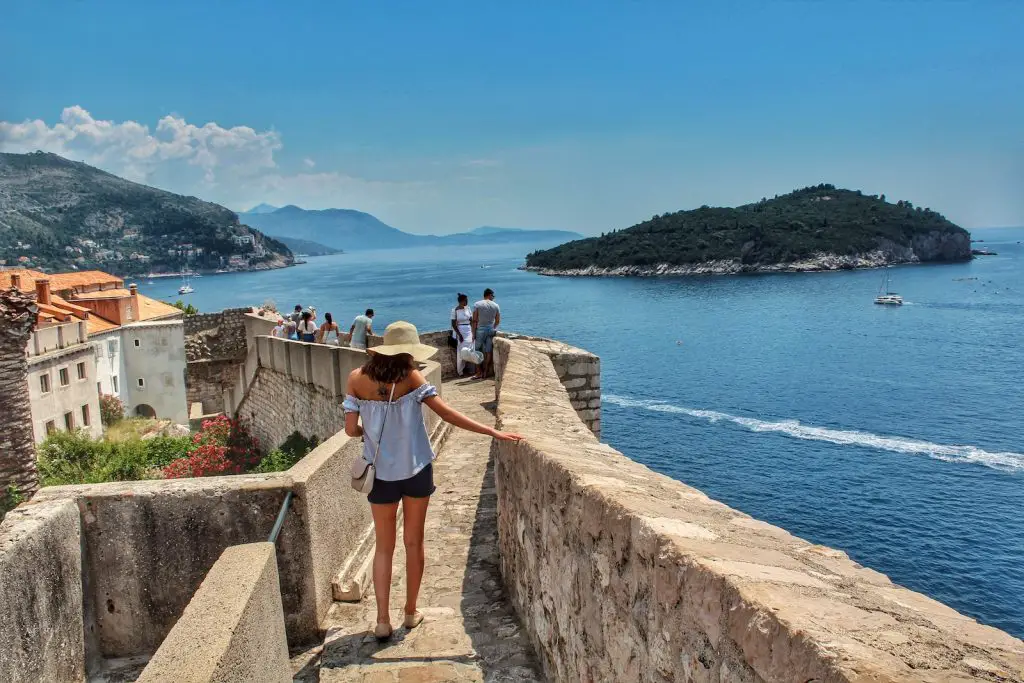 Understanding Dubrovnik
Dubrovnik, a beautiful coastal city located in the southern part of Croatia, is widely known for its rich history, stunning architecture, and crystal-clear waters of the Adriatic Sea. As a UNESCO World Heritage site, Dubrovnik has preserved its charm and historic significance, appealing to a wide range of travelers worldwide.
The city's notable history dates back to the 7th century, and it has since played a vital role in maritime trade, connecting Europe with the rest of the world through the Adriatic Sea. The walls that surround Dubrovnik's Old Town speak volumes about the city's past, as they have stood the test of time, keeping the citizens protected from various invasions.
One of the main attractions of Dubrovnik is its unique architecture, with a blend of Gothic, Renaissance, and Baroque styles. The Old Town is home to a variety of well-preserved churches, monasteries, palaces, and fountains, making it an open-air museum for tourists to explore and admire.
Aside from its historical importance, Dubrovnik offers breathtaking natural beauty that captivates every visitor. The city is nestled between the clear waters of the Adriatic Sea and green, lush mountains, offering diverse landscapes that can be enjoyed by nature lovers and adventure seekers alike.
With its mix of history, natural beauty, and stunning architectural wonders, it's evident why Dubrovnik remains one of the most sought-after destinations in Europe.
Whether you're a solo traveler, a couple, or a family, the city caters to a wide range of interests, making it a must-see destination for anyone visiting Croatia and the Adriatic coast.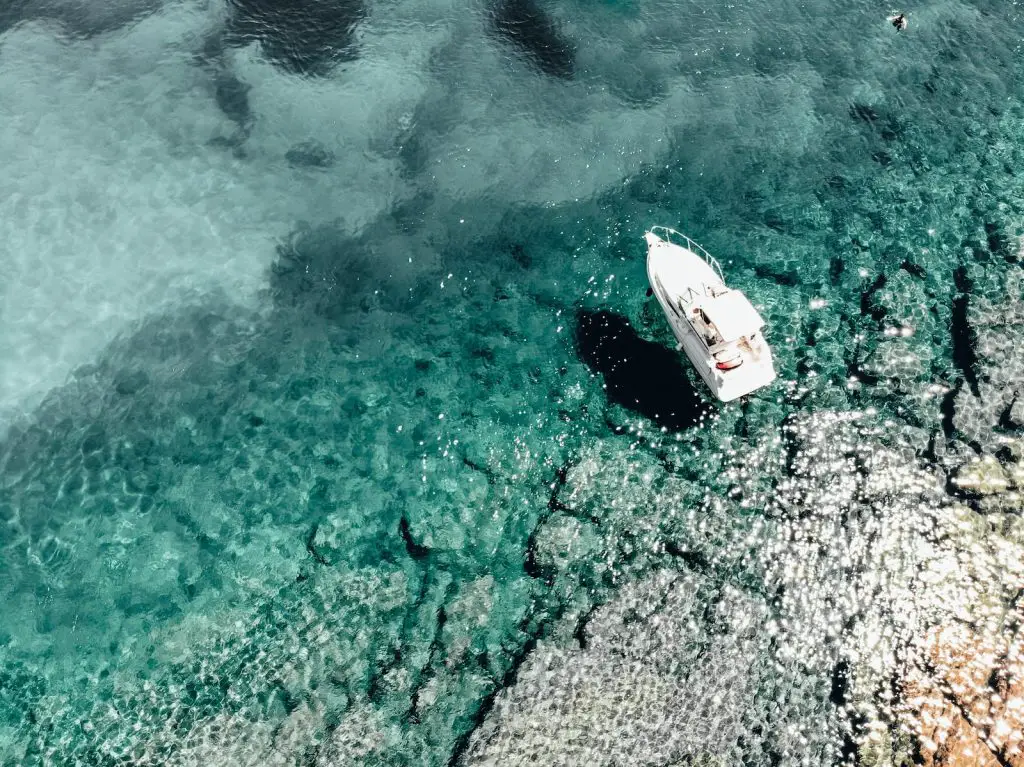 Things to Do and Outdoor Activities
Dubrovnik Old Town
The heart of Dubrovnik, the Old Town, is a must-visit destination for travelers. With its well-preserved medieval walls and beautiful pedestrian-only streets, it offers a unique experience. Some highlights include walking along the City Walls and visiting the historical Pile Gate. For breathtaking views, visitors can take a cable car ride up to Mount Srđ.
Game of Thrones Tour
Fans of the popular TV series will find Dubrovnik particularly intriguing as it served as the filming location for King's Landing. Many organized Game of Thrones Tours are available, taking visitors to iconic spots and providing insights into the show's production process.
Beaches and Swimming
The idyllic Adriatic Coast offers numerous pristine beaches for sunbathing and swimming. Two popular options are Lapad Beach and Banje Beach, both providing crystal clear waters and stunning views.
A short ferry ride from the Old Town, Lokrum Island features a natural swimming area and is perfect for a relaxed day trip.
Kayaking and Water Sports
Adventure enthusiasts visiting Dubrovnik can enjoy various water sports like kayaking, snorkeling, and diving. Sea kayaking around Dubrovnik's Old Town walls and nearby islands is a popular activity, providing unique perspectives of the city.
Additionally, the region offers excellent hiking opportunities, like exploring the gorgeous Dubrovnik coastline on foot.
Dealing with Crowds and Peak Season
Dubrovnik can get quite crowded during the peak season, which typically falls between June and August.
During these months, tourists flock to the city, causing congestion and increased prices. Therefore, it's important to devise strategies to deal with crowds and make the most of your visit. One approach is to visit popular attractions, such as the city walls, outside peak hours or to explore less crowded areas of Dubrovnik.
Another option is to plan your visit during the shoulder season, before or after the peak months. This period offers relatively good weather and fewer tourists, allowing for a more peaceful experience. As stated by a local's perspective, April, May, September, and October are considered ideal months for visiting Dubrovnik to avoid crowds and high costs.
If you do decide to visit during the peak season, consider choosing accommodation outside of Dubrovnik's Old Town; this area tends to be more crowded and expensive compared to other neighborhoods. Additionally, taking guided tours during non-peak hours or joining smaller tour groups can significantly reduce the impact of crowds on your experience.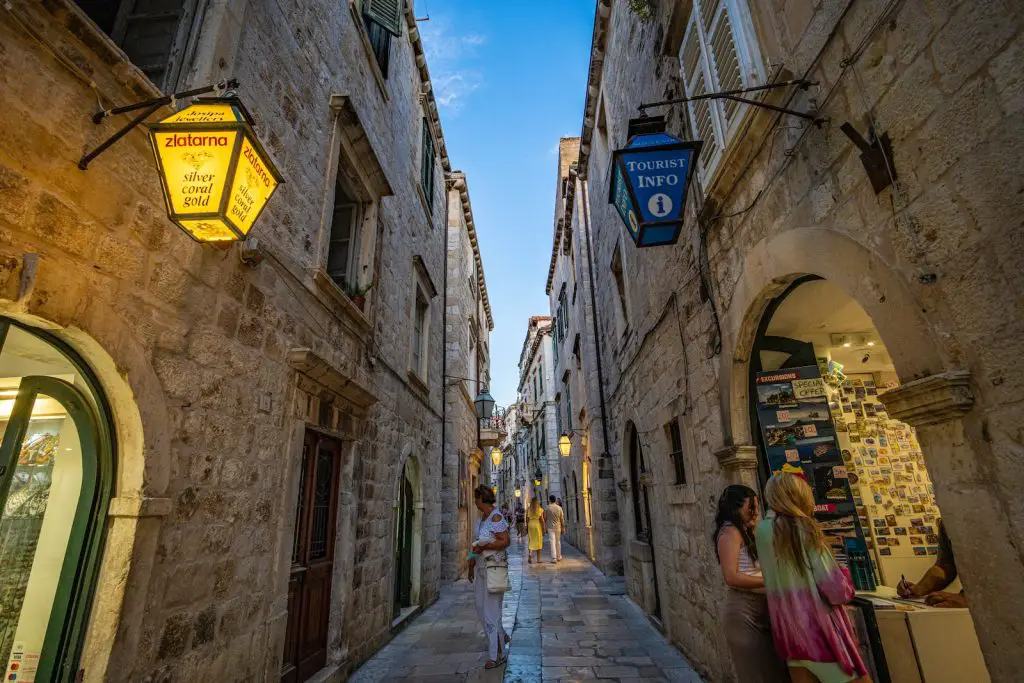 Is Dubrovnik Expensive?
On average, a visitor might spend around $105 per day, which includes food, transportation, and entertainment. Dining in Dubrovnik may cost about $35 per person for a day of meals. Local transportation, such as bus fares, would average about $14 per day. Keep in mind that these are approximate figures, and individual preferences and travel styles can influence the overall cost.
One area where expenses can quickly add up is visiting tourist attractions. Museum admission typically costs around €15, while the popular attraction of walking the city walls will set visitors back €35 per person.
It's worth noting that, like any destination, the expense of a Dubrovnik trip depends on various factors. These include the time of year, accommodation choices, and personal spending habits. Despite this, many tourists find that the beautiful scenery, rich history, and unique experiences that Dubrovnik offers are worth the investment.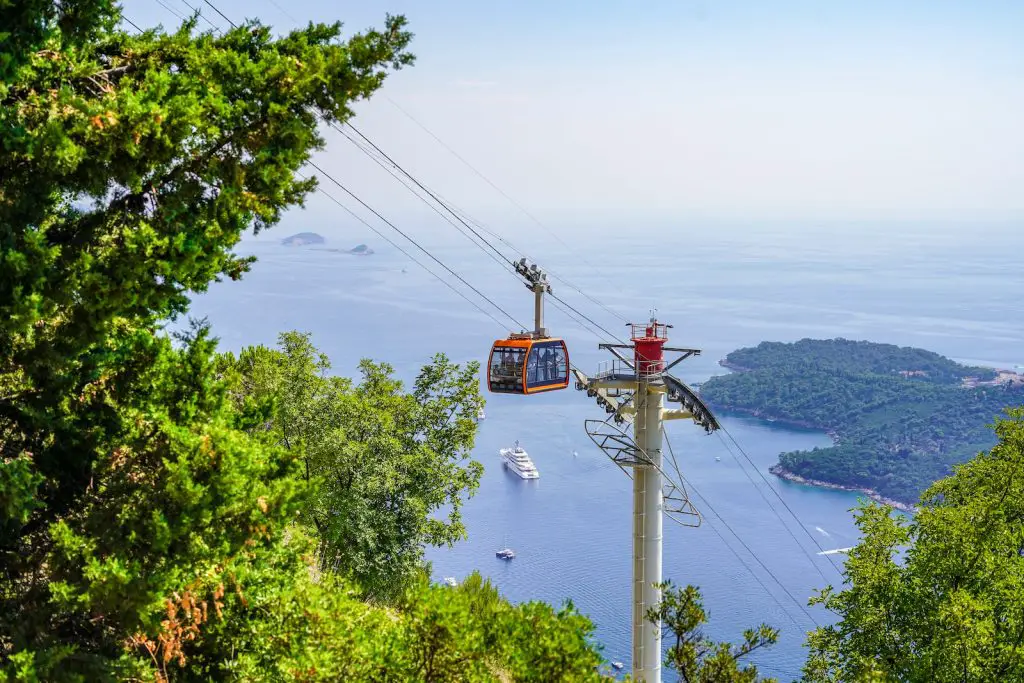 Travel to and from Dubrovnik
Getting There
Dubrovnik is located on the southern coast of Croatia, near the borders of Bosnia and Montenegro. There are several ways to reach the city, making it a convenient destination for travelers. The most common method is by flying, as Dubrovnik Airport (DBV) is well-connected to various European destinations. It is possible to find direct flights from major cities, while others may require a layover.
Alternatively, travelers can also reach Dubrovnik by bus, which connects the coastal city to neighboring countries such as Montenegro and Bosnia, as well as other Croatian cities like Split. The bus station is located about 2 kilometers from the old town and provides an affordable option for reaching the city.
Finally, for those who prefer the flexibility of a car, renting a vehicle and driving along the scenic coastline is another viable option. The journey from Split to Dubrovnik takes approximately 3-4 hours, allowing travelers to appreciate the stunning views of the Adriatic Sea along the way.
Public Transport
Once in Dubrovnik, visitors can easily navigate the city using public transport or taxis. The local bus service is reliable and efficient, connecting various parts of the city. Tickets can be bought in advance or directly from the bus driver. Tourists should be aware of the different ticket prices for urban and suburban lines, to avoid any confusion or misunderstandings.
Taxis are another option for getting around Dubrovnik. They can be found at the airport, bus stations, as well as various spots throughout the city. It is advised to agree on a price beforehand or ensure that the taxi meter is running to avoid potential disputes about the fare.
Coastal transport, such as ferries and boats, allows visitors to explore the islands near Dubrovnik like Lokrum or Mljet. While some ferry services have scheduled trips, private boat rentals can provide a more personalized experience around the breathtaking coastline.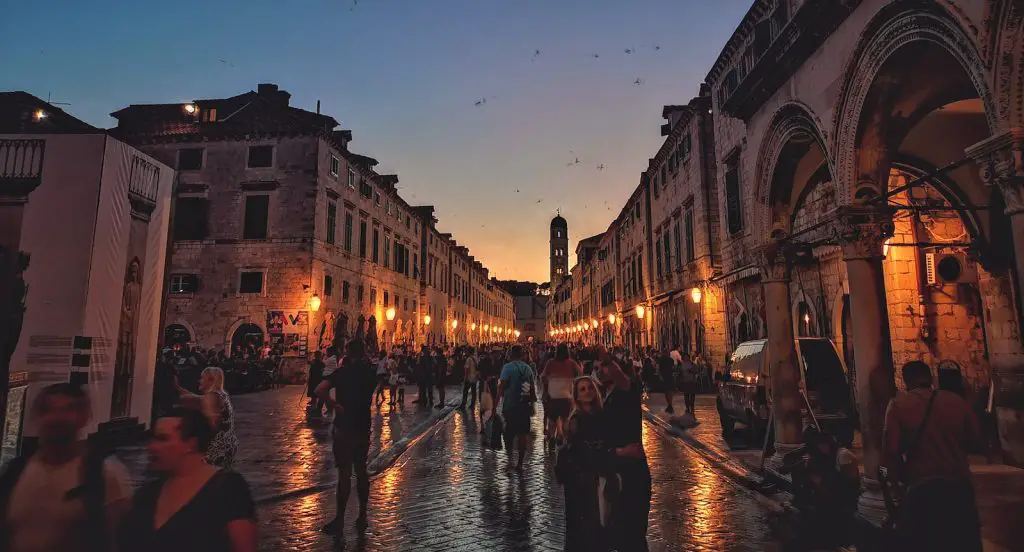 Safety in Dubrovnik
Dubrovnik is considered a very safe city to visit, especially when compared to other tourist destinations in Europe. Crime rates are relatively low, and visitors typically don't face any significant safety threats during their stay. However, it's always important to be vigilant and take precautions to ensure your personal safety while traveling.
Petty theft and pickpocketing can occur in and around tourist hotspots, so it's essential to keep an eye on your belongings and avoid leaving valuables unattended. When exploring the city, taking standard safety measures such as not displaying expensive items and using secure bags can help to reduce the risk of becoming a target.
Violent crimes are rare in Dubrovnik, which makes the city generally safe to explore during both day and night. For those venturing out to experience the local nightlife, it's advisable to stick to well-lit areas and go with a group when possible. Be cautious when accepting drinks from strangers and always ensure you have a secure way to get back to your accommodation after a night out.
Public transportation options in Dubrovnik, such as local buses, taxis, and ride-sharing services, are also considered reliable and safe. However, as with any destination, it's important to use licensed transportation providers and be aware of your surroundings while using public transit.
Investing in a comprehensive travel insurance policy can also provide an additional layer of protection during your visit to Dubrovnik. This coverage can include medical expenses, lost or stolen property, and trip interruption or cancellation. Be sure to choose a policy that adequately covers your needs and offers appropriate assistance in case of an emergency.
---
---