Some of the links in this post are affiliate links. This means if you click on the link and purchase the item, I will receive an affiliate commission at no extra cost to you. All opinions remain my own.
Nepal is a land of natural treasures. Its enchanting landscapes and rich cultural values are a haven for adventure seekers. The highest peak in the world also stands in pride within the geographical region of Nepal. 
Although the well-known treks of Everest Base Camp and Annapurna Circuit have many hikers coming to Nepal for a rich hiking experience. There's another trek that's gaining quick popularity for its unspoiled beauty and serene trails: The Manaslu circuit trek.
If you are looking to discover new terrains, the Manaslu trek can be your perfect destination. In this comprehensive guide, we'll go through everything you need to know about this trek. Let's continue for a better understanding.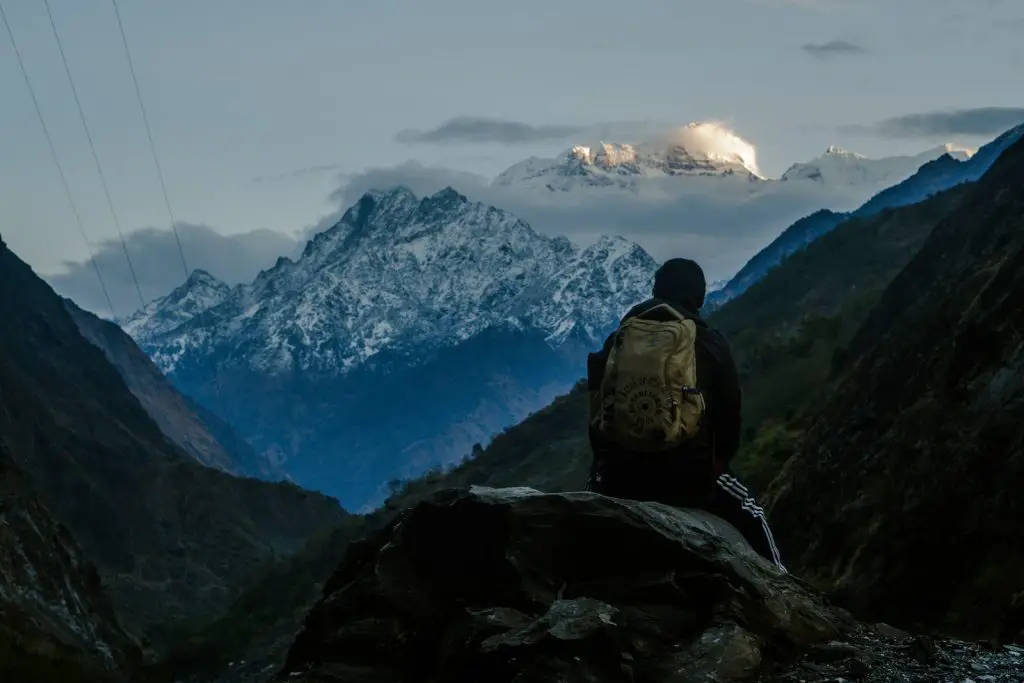 What is Manaslu Trek?
Manaslu Trek has found its name from Mount Manaslu. This mountain is among the highest peaks in the world and ranks eighth on the list. Located in the western part of Nepal, this trek allows you to explore the unprecedented beauty of serene and uncrowded regions of the Himalayas. 
The trek is approximately 177 km long and takes around 14 – 16 days for a complete exploration. If you want to take it slow and enjoy the cultural tapestries along the way, take as many days as you want. It'll be a trip that goes down the memory lane for a lifetime.
Regulations and Permit  
Manaslu Mount is different from your regular hiking trails. You need some necessary permits before embarking on the trek. Since Manaslu Mount nestles in a restricted area, you will have to secure a Manaslu Restricted Area Permit that costs around $100 for the first week and $15/per day onwards.
However, this cost is only during the peak trekking season. The price usually falls to $75 for the first week with a $10 inclusion of each successive day during the off-season.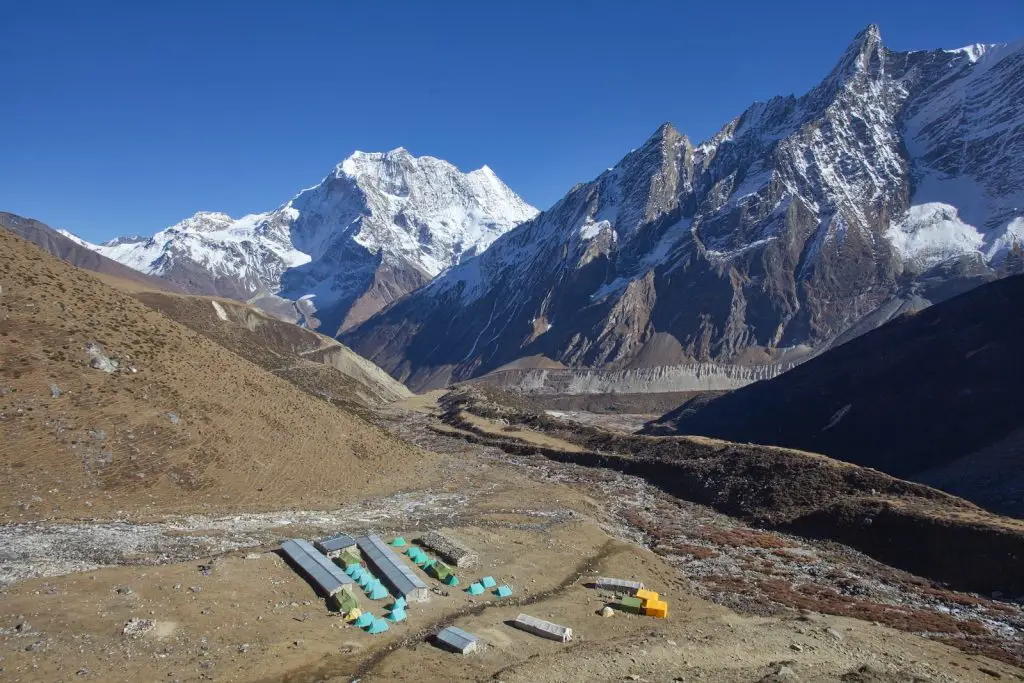 Best Season To Trek
The best time to pack your bags for an escapade to Manaslu Circuit is during the autumn and spring seasons. From September to November and from March to May are the peak seasons to enjoy the beauty of the mountain. 
During these months, the weather is most stable and offers moderate temperatures along with clear skies. The scenery is also at its best, with lush greenery and enchanting trails. 
It gets too cold in winter, and the terrains are packed in white blankets. However, if you thirst for the snowy peaks and frozen dew, don't forget to pack extra jackets and tools. 
Acclimatization
No matter what trek you want to explore, you need a certain level of physical fitness if you want to enjoy the journey truly. Gasping for breath every now and then doesn't feel right. Yes? 
It is essential to prepare yourself and your body for the trek beforehand. Some regular cardio exercises, strength, and endurance training will suffice. The high altitude can present many challenges, so acclimatization is essential. 
You can spend some days in the villages to learn about their lifestyles and acclimate yourself to avoid altitude sickness.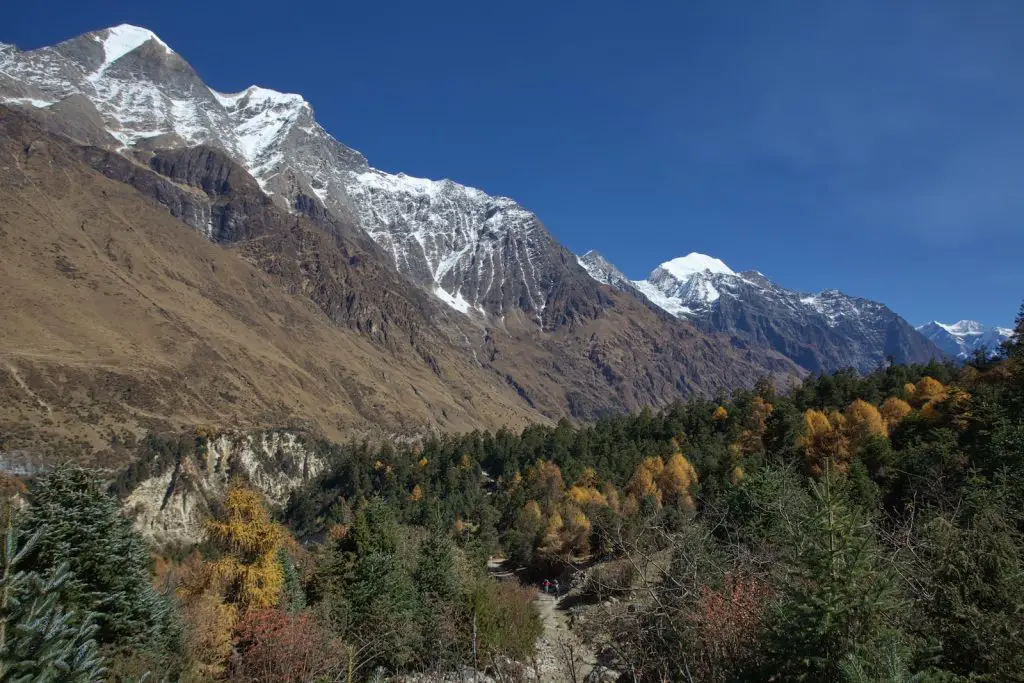 Trekking Itinerary and Duration
On average, the Manasulu trekking takes about two weeks to complete. Here's the itinerary and usual duration of the complete route. 
Kathmandu To Soti Khola: Day 1-2
Soti Khola is the starting point of the trek. You will drive from Kathmandu to Soti Khola via Arughat and begin your trekking journey.
Soti Khola to Machha Khola and Jagat: Day 3-4
Begin your trek from Soti Khola to explore the lush forests and charming villages of Machha Khola and Jagat
Jagat to Deng & Namrung: Day 5-6
As you are hot on heels and gain altitude, the scenery changes drastically from Deng to Namrung.
Namrung to Samagaon: Day 7-8
After enjoying the thrill of ascent, enjoy the warm and welcoming hug of the picturesque village, Samagaon.
Samagaon to Samdo: Day 9-10
After enjoying the hospitality, get ready to explore the ancient marvel, i.e., Samdo village. This is the best place for you to acclimatize.
Samdo to Dharamsala: Day 11-12
Next comes the base of Larkya Pass, known as Dharamsala.
Dharamsala to Bimthang: Day 13
Once you enjoy crossing the challenging Larkya Pass, you'll descend to Bimthang.
Bimthang to Dharapani & Besi Sahar: Day 14-15
Now is the time to wrap this trek up. You'll pack your things up and head to Dharapani and then Besi Sahar to welcome the civilization again. 
Conclusion
The journey of Manaslu Circuit Trek is a once-in-a-lifetime opportunity. You'll explore the pristine beauty of Nepal's serene region, a hidden treasure to many.
So, Lace up your boots, drape your jackets, and explore the Manaslu Trek with your companions, one step at a time.