Some of the links in this post are affiliate links. This means if you click on the link and purchase the item, I will receive an affiliate commission at no extra cost to you. All opinions remain my own.
If you're looking for a vacation destination in 2022, look no further than Dubrovnik, Croatia.
Dubrovnik is a UNESCO World Heritage Site and one of the most popular tourist destinations in Croatia. Located on the Adriatic Sea, Dubrovnik is known for its beautiful medieval architecture and stunning coastline.
In recent years, Dubrovnik has become even more popular thanks to its affordable prices. Although Dubrovnik is not a cheap city, it offers great value for your money. Hotels and restaurants are reasonably priced, and there are plenty of activities to keep you entertained.
Whether you're looking for a cultural experience or a beach vacation, Dubrovnik is a great choice for travelers on a budget.
Here are the top nine reasons why you should visit Dubrovnik in 2022!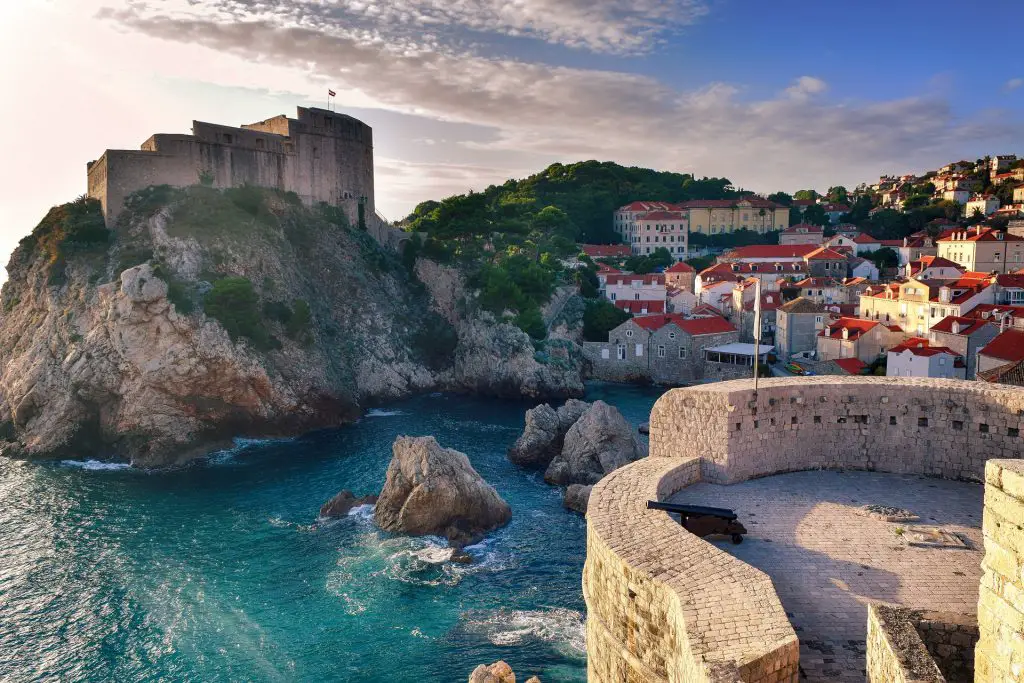 The city is home to a number of historical landmarks
Dubrovnik is a city with a long and storied history. Founded in the 7th century, it has been ruled by a succession of empires, including the Byzantine Empire, the Republic of Ragusa, and the Austro-Hungarian Empire.
As a result, the city is home to a number of historical landmarks.
UNESCO has declared the Old own of Dubrovnik a World Heritage Site, and it is easy to see why. The Old Town is filled with beautiful Gothic and Renaissance buildings, and the city walls offer stunning views of the Adriatic Sea.
In addition, Dubrovnik is home to a number of museums and art galleries, making it an ideal destination for those who appreciate history and culture.
The city's walls, which were built in the 14th century, are a must-see for any history buff. The Dubrovnik Cathedral, which was built in the 12th century, is also a popular tourist destination.
Whether you're interested in architecture or art, Dubrovnik is sure to have something to fascinate you.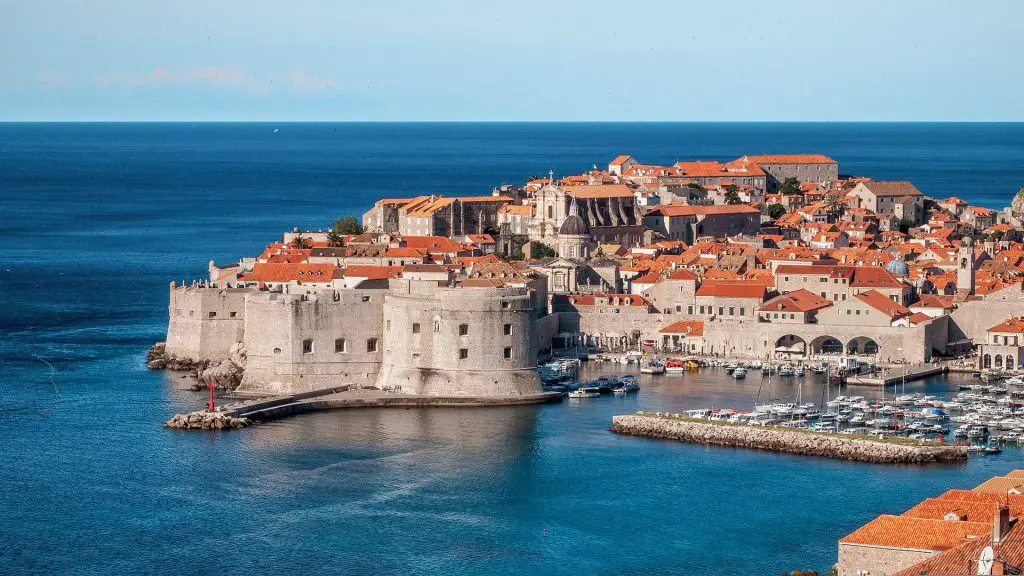 Dubrovnik is located on the Adriatic Sea and offers stunning coastal views
If you're looking for breathtaking coastal views, there's no better place to visit than Dubrovnik. This historical city is located on the Adriatic Sea, and its rocky shores are dotted with lovely little coves and beaches.
For the best views, take a cable car ride up to Mount Srđ. From here you'll be able to see the city walls stretching down to the water's edge, as well as the beautiful blue-green waters of the Adriatic.
Make sure to bring your camera – Dubrovnik is truly a photographer's dream!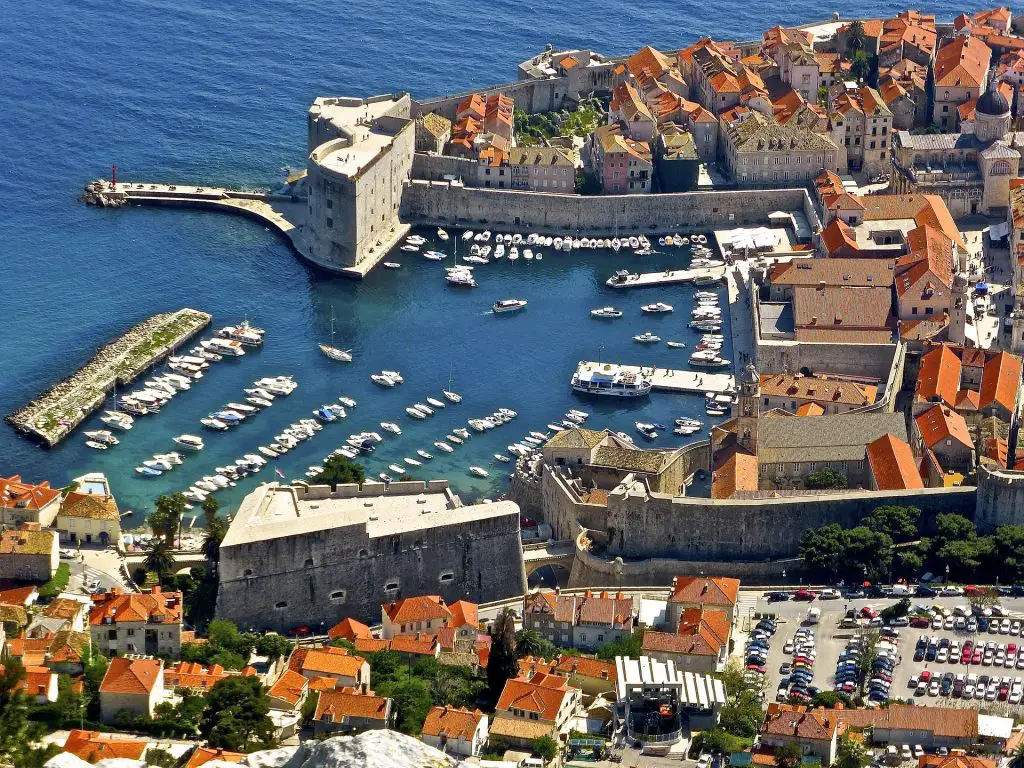 The city is known for its delicious seafood cuisine
If you're looking for a seafood destination that will truly wow your taste buds, look no further than Dubrovnik. This beautiful Croatian city is known for its delicious seafood cuisine, and you'll find no shortage of restaurants serving up fresh and flavourful dishes.
From succulent shrimp to tender calamari, there's something for everyone to enjoy.
And if you're not a fan of seafood, don't worry – there are plenty of other options on the menu.
So whether you're looking for a romantic dining experience or a casual meal with friends, Dubrovnik has something to offer. Bon appetit!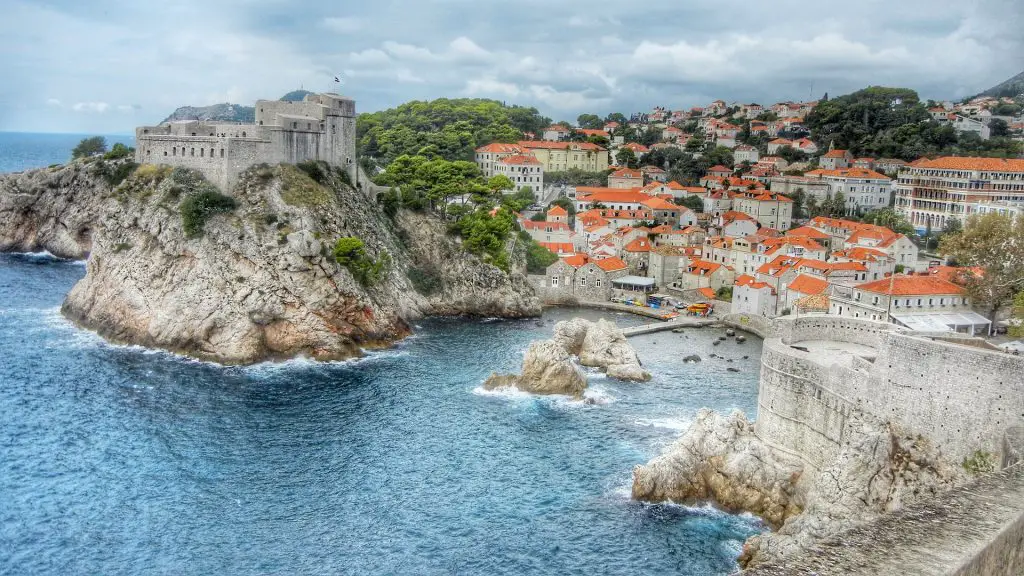 Dubrovnik hosts a number of festivals and events throughout the year
Dubrovnik is a city that knows how to party. Throughout the year, Dubrovnik hosts a number of different festivals and events, each one more fun than the last.
In the summer, Dubrovnik comes alive with the Dubrovnik Summer Festival, a celebration of music, dance, and theatre. The festival culminates with a spectacular fireworks display over Dubrovnik's picturesque harbor.
There is also Dubrovnik Winter Festival, Good Food Festival, DUff – Dubrovnik Film Festival, and many more celebrations and events, so before traveling to Dubrovnik search online whether any festivals will be happening during your stay there.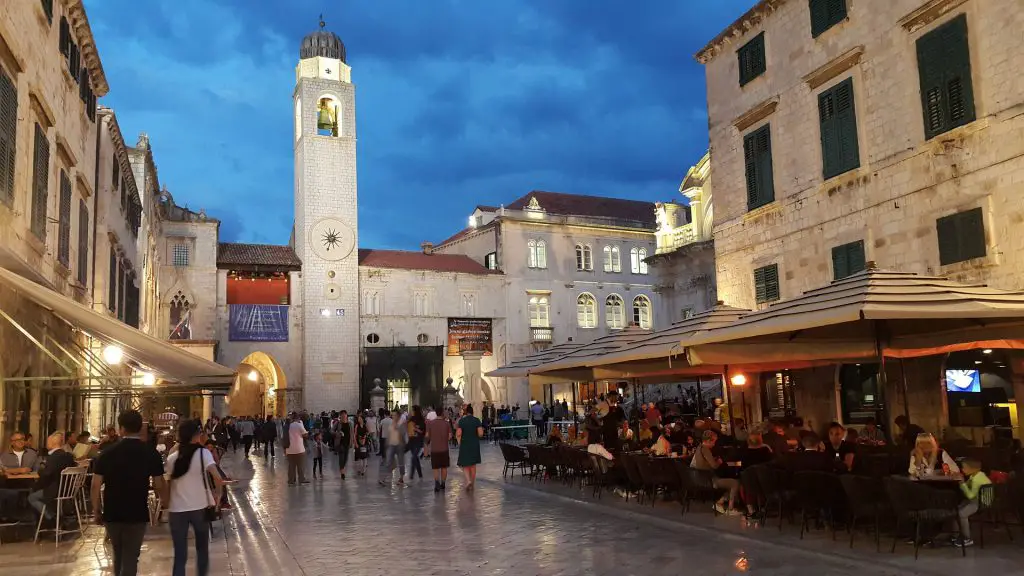 The city has a sunny climate
Dubrovnik is a city located in Croatia that is known for its sunny climate. The city has an average of 250 sunny days per year, making it the perfect place to visit if you are looking for some sun.
Dubrovnik is also home to many beaches, so you can enjoy the sun and the sea while you are there.
The sunny climate makes Dubrovnik also a great winter sun destination. It's less crowded in the winter and you can enjoy much of what the city has to offer without crowds of tourists.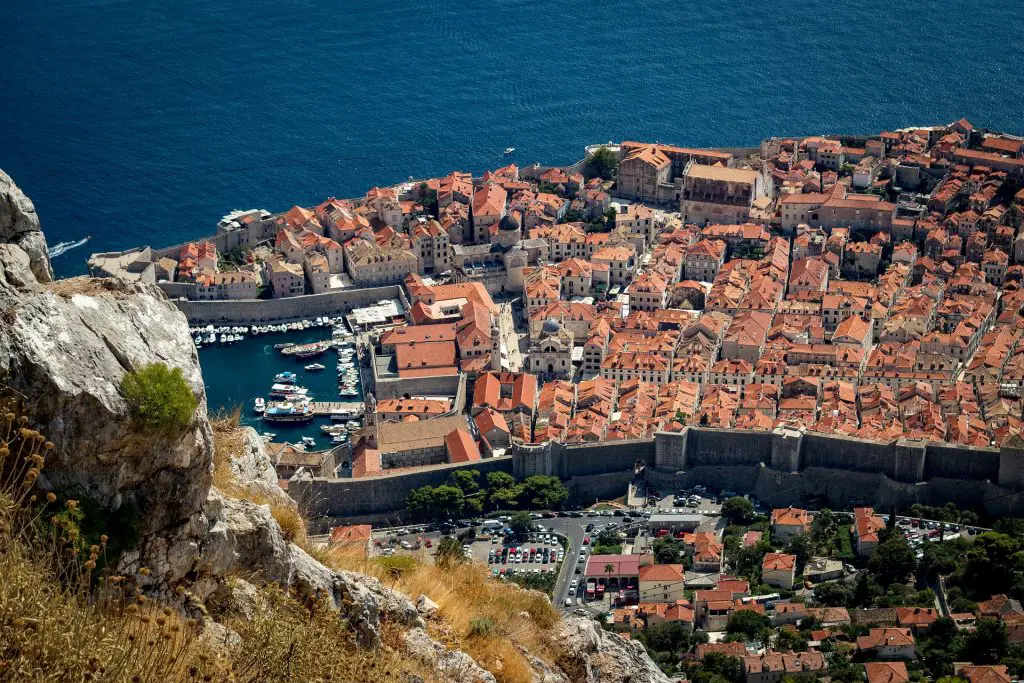 The city has a number of sandy beaches and a clear sea for swimming and snorkeling
Dubrovnik is also known for its beautiful rocky beaches and clear blue sea. Visitors to Dubrovnik can enjoy swimming, snorkeling, and sunbathing on the city's many beaches.
You can take a short ferry ride from Dubrovnik to Lokrum, an uninhabited island that is home to a number of beaches and a Benediction monetary. You can even meet some peacocks and rabbits wandering around the island on your way to a beach!
There are also many opportunities for doing water sports like kayaking and stand-up-paddling. Renting equipment for a few hours or joining a tour will help you to see the beautiful coastline from a different perspective.
Dubrovnik is an easy city to walk around
One of the best things about Dubrovnik is that it's so easy to get around. The Old Town is entirely pedestrianized, so you can explore at your leisure without worrying about traffic.
Moreover, the city walls offer some of the best views in town. You can walk around the Old Town and view everything from above. It's something unique and you can't find many other cities where you can walk such long city walls with so many magnificent views.
And if you have a hotel near the Old Town, you might even skip renting a car. All of the main attractions of the city will be within a walking distance – landmarks in the Old Town, beaches, restaurants, and shops. And for a longer day trip, you can just book a tour for the day to be hassle-free.
So if you're looking for a reason to visit Dubrovnik, be sure to add "easy to walk around" to your list!
You can explore Game of Thrones sights
If you're a fan of Game of Thrones, then Dubrovnik is a must-visit destination. The city served as the backdrop for King's Landing, and you can explore many of the filming locations on a walking tour.
From the Red Keep to the streets where Cercei was taking her walk of shame through the city, there are plenty of sights to see.
There are many blogs listing the iconic filming scenes so you can prepare a self-guided walking tour to check them out. Or, for a hassle-free experience, you can join a guided tour where an experienced local will tell you more details about the filming of Game of Thrones in Dubrovnik.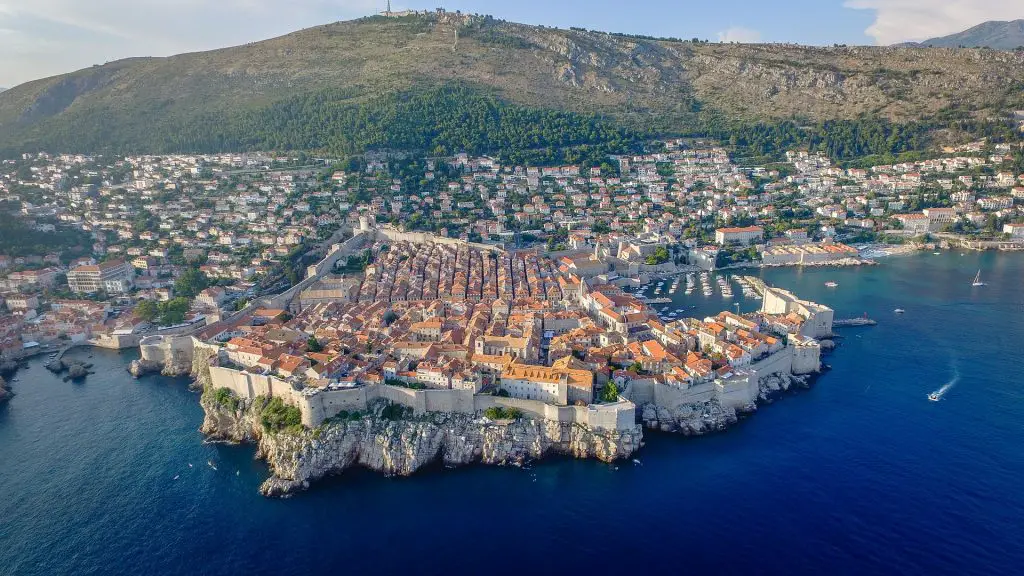 There are many day trips you can go on from Dubrovnik
Dubrovnik is an excellent base for exploring nearby countries. There are many day trips you can go on from Dubrovnik, including to Bosnia and Herzegovina, Montenegro, and Albania.
Bosnia and Herzegovina have some beautiful scenery and interesting historical sites. Montenegro is known for its beautiful beaches and picturesque towns. Albania is a relatively unknown country, but it has a lot to offer, including stunning landscapes and friendly people.
Dubrovnik is also a good starting point for exploring the rest of Croatia.
---
---