Some of the links in this post are affiliate links. This means if you click on the link and purchase the item, I will receive an affiliate commission at no extra cost to you. All opinions remain my own.
Hawaii is a popular travel destination for good reason. The islands are home to stunning natural beauty, tasty food, and friendly locals. While all of Hawaii's towns have their own charms, some are more picturesque than others. Here is our list of the most beautiful towns in Hawaii. Enjoy!
Hanalei, Kauai
Recommended by Marcie of Hawaii Travel Spot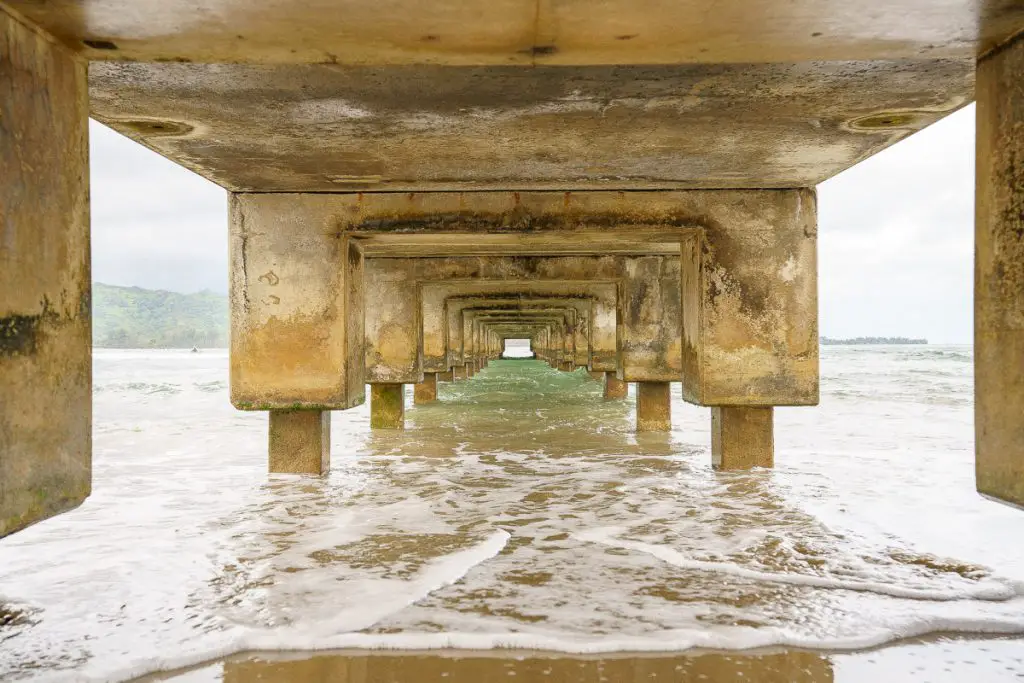 One of the most beautiful towns in Hawaii is Hanalei in North Shore Kauai. To get there, you'll drive across one-lane bridges through taro fields.
It's absolutely gorgeous. There are tons of things to do in Hanalei, such as stand up paddling at Hanalei Bay, kayaking on the Hanalei River, and golfing at Princeville.
A couple of popular things to see include the Hanalei Valley Lookout and the Waioli Mission House. But it's also a popular place to look at art galleries, enjoy a meal at a restaurant, or check out the surf boutiques. The town is extremely walkable.
Head to Tahiti Nui for a drink and to check out where George Clooney filmed scenes from The Descendants.
Hanalei also has a cool food truck scene. You can find incredible taro donuts at Holey Grail or get organic shave ice at Wishing Well Shave Ice.
Hanalei is also where you can catch the shuttle to Haena to hike the famous Kalalau Trail or relax at Ke'e Beach.
If you're looking for a swanky place to stay in Hanalei, look no further than the new 1 Hotel Hanalei Bay. Otherwise, the Hanalei Bay Resort is a great place to unplug and truly relax.
Hilo, Hawaii
Recommended by Francesca of Homeroom Travel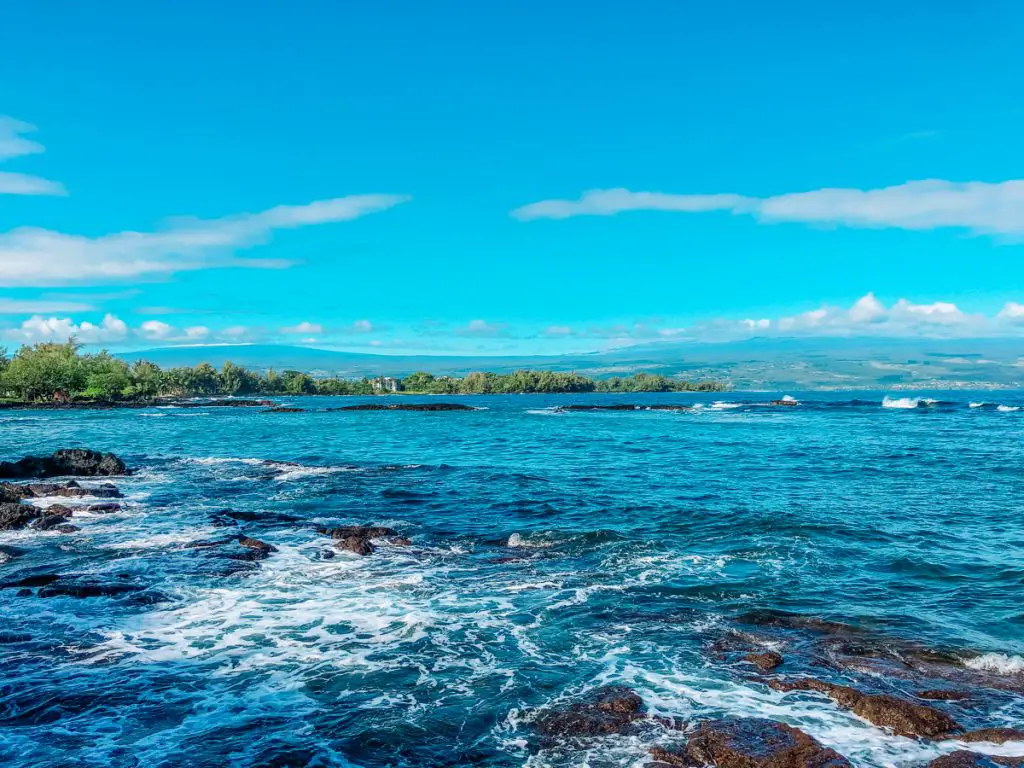 Hilo, Hawaii is one of the most beautiful towns in Hawaii with so many awesome things to do. Visitors can experience many fun adventures in Hilo. From multiple hiking trails, scenic drives, and beaches to delicious places to eat and cute little shops, you can easily spend several days exploring Hilo. 
One truly unique place to visit in Hilo is Kaumana Cave Park. Here visitors can crawl through a lava tube that dates back to 1881. You can travel almost two miles into it before you hit private property. Make sure to have a good flashlight with you as it gets very dark. 
Another fun stop is Rainbow Falls and the Boiling Pots within Wailuku State Park. This 80-foot waterfall boasts a rainbow on sunny days and in the morning hours. It is said the cave behind the waterfall is home to the Hawaiian Goddess, Hina.  
For snorkelers, you will find some of the best snorkeling in Hawaii around Hilo. Plan to visit many of the local beaches and snorkel right off the shore. 
Make sure to wander around town and browse the shops. For Mochi lovers, you will want to visit Two Ladies' Kitchen. They make fresh mochi every day in a variety of flavors. When you get hungry, the best spots are the Hilo Bay Cafe, Makani's Magic Pineapple Shack, and Pineapples Restaurant. 
If looking for an excellent place to stay in a great location, plan to stay at The Grand Naniloa, DoubleTree. This hotel is located very close to Hilo Bay and Downtown.
Kihei, Maui
Recommended by Karen of Forever Karen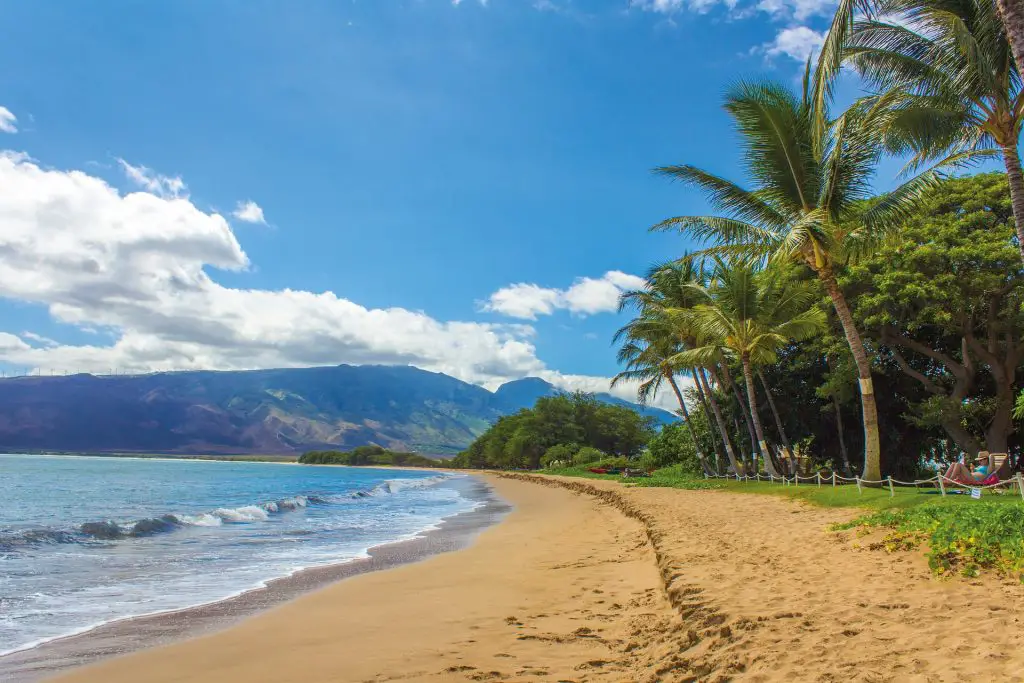 Located on the southwest coast of Maui, Kihei draws visitors for its idyllic beaches. It's also a popular place for honeymooners. With year-round hot weather, who can resist a sunset stroll on one of its six miles of sandy shoreline?
While the Hawaiian Islands are expensive for visitation, Kihei provides a more budget-friendly option with plenty of condo rentals and local hotels instead of high-end resorts. So, if you prefer a more laid-back area to Waikiki on Oahu, Kihei fits the bill.
Consider staying at the Maui Coast Hotel. It offers the perfect location, within walking distance of the beach, eateries, and boutiques.
However, Kihei isn't a sleeping hollow. It has its share of great restaurants, shops, and activities. For families, swimming and snorkeling are second to none. Snorkeling at Molokini Crater provides the ultimate excursion with a thrilling zodiac boat ride to get there.
If you aren't a strong swimmer, take the first-morning tour (around 7 am). While you'll have to rise early, the water offers calmer seas and helps prevents exhaustion from swimming in a strong current.
For golf enthusiasts, Kihei has seven courses. If you haven't golfed before, consider booking a lesson with PGA instructor David Havens at Maui Nui Golf Club.
Visitors can take a whale-watching tour between December and April. Humpback whales migrate from Alaska in the winter to mate and give birth. If you prefer to do something quirky, learn to become a mermaid or merman with Hawaii Mermaid Adventures.
Kona, Hawaii
Recommended by Pamela of The Directionally Challenged Traveler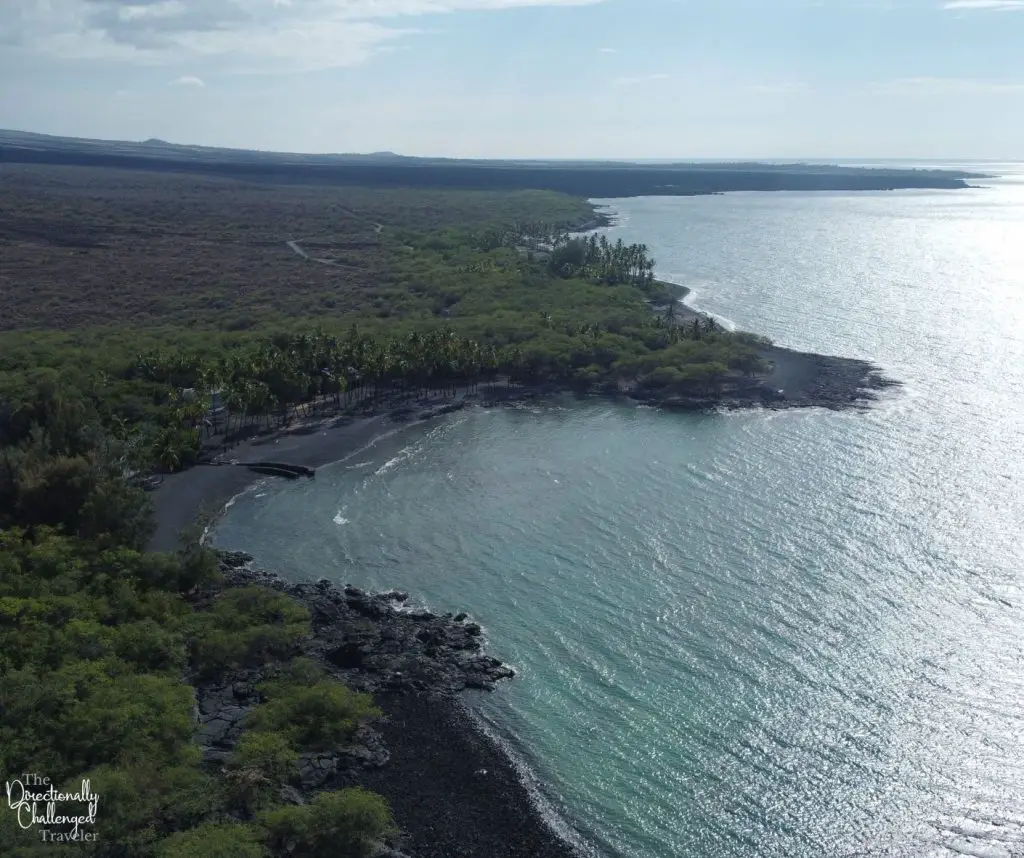 The sun shines brightly over the west side of Hawai'i. In the distance, you see lush mountains, waterfalls, and beaches. You've come to Kona, one of the most popular and beautiful destinations in all of Hawaii. The landscape is a wonderful mixture of dark lava rocks, lush green trees, and vibrant blue waters.
Exploring Kona means finding more than just Instagram-worthy photos. You can discover the rich cultural heritage of Kona, starting with the stories of ancient Hawaiians and the adventures of Captain James Cook. See the preserved sites of Pu'uhonua O Honaunau National Historical Park and Ka Lae Marina. Enjoy the beautiful scenery along the scenic Highway 19, known as Mamalahoe Highway, and marvel at the natural wonders of Mauna Kea and Kohala Mountains. You can even go snorkeling or scuba diving with manta rays! 
Since Kona is on the west side of the island, the climate is a bit different than other parts of the big island. Other than a short mid-afternoon rain, Kona is usually dry and sunny. Be sure to get a view of the water in the evening because the sunsets are absolutely breathtaking.
The Royal Kona Resort is located in the heart of Kona, making it very easy to explore the area. It's a waterfront property with an on-site restaurant and a Mai Tai bar! 
Kapa'a, Kauai
Recommended by Diane of TravelsWithEli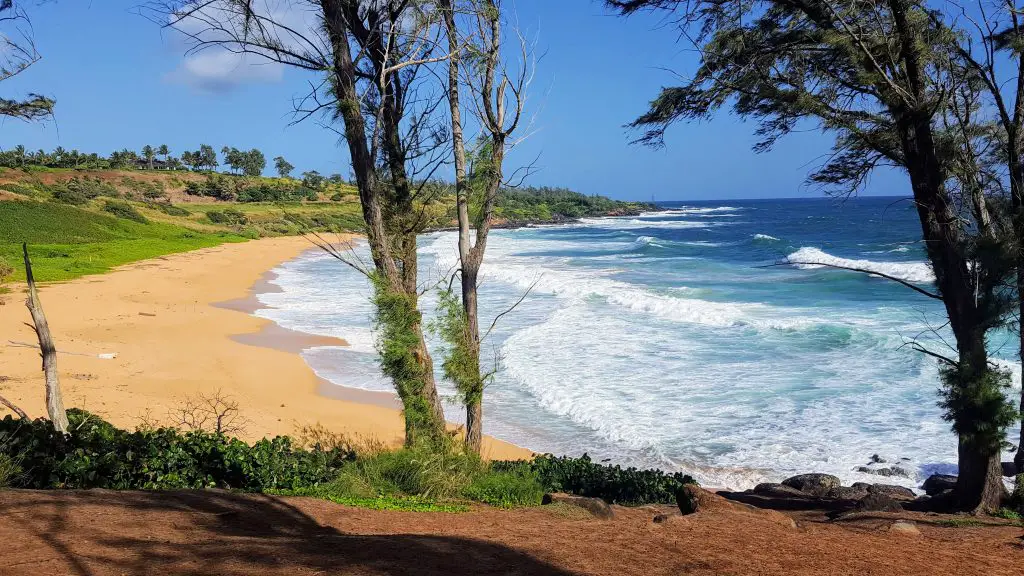 One of the most beautiful towns in Hawaii is Kapa'a on the island of Kauai.  Kapa'a is located on the island's east side where there is a nice mix of rain and sun.  The rain keeps the town lush and green and the sunshine is great for enjoying the beautiful beaches lining the town.
For such a small town, there is a lot to do and see in Kapa'a.  You could rent a bike in town and ride for 8 miles on the paved coastal bike path. Or, take a stroll down Kapa'a's main street and check out the many shops, restaurants, and food trucks. There are also several hiking trails that provide access to the incredible lush mountains surrounding Kapa'a.
Insider tip – Head north from Kapa'a on the bike path to access Paliku Beach (also known as Donkey Beach).  Besides the bike path, access to this beach requires a 15-minute walk from the parking lot so it is one of the least-crowded beaches near Kapa'a. 
Hands down the best place to stay in Kapa'a is Waipouli Beach Resort.  This resort is adjacent to the paved bike path and beach with ocean views from many of the units.  The grounds are immaculate and the resort has an incredible pool with a lazy river and several waterslides.
Kapolei, Oahu
Recommended by Lisa of Planning Away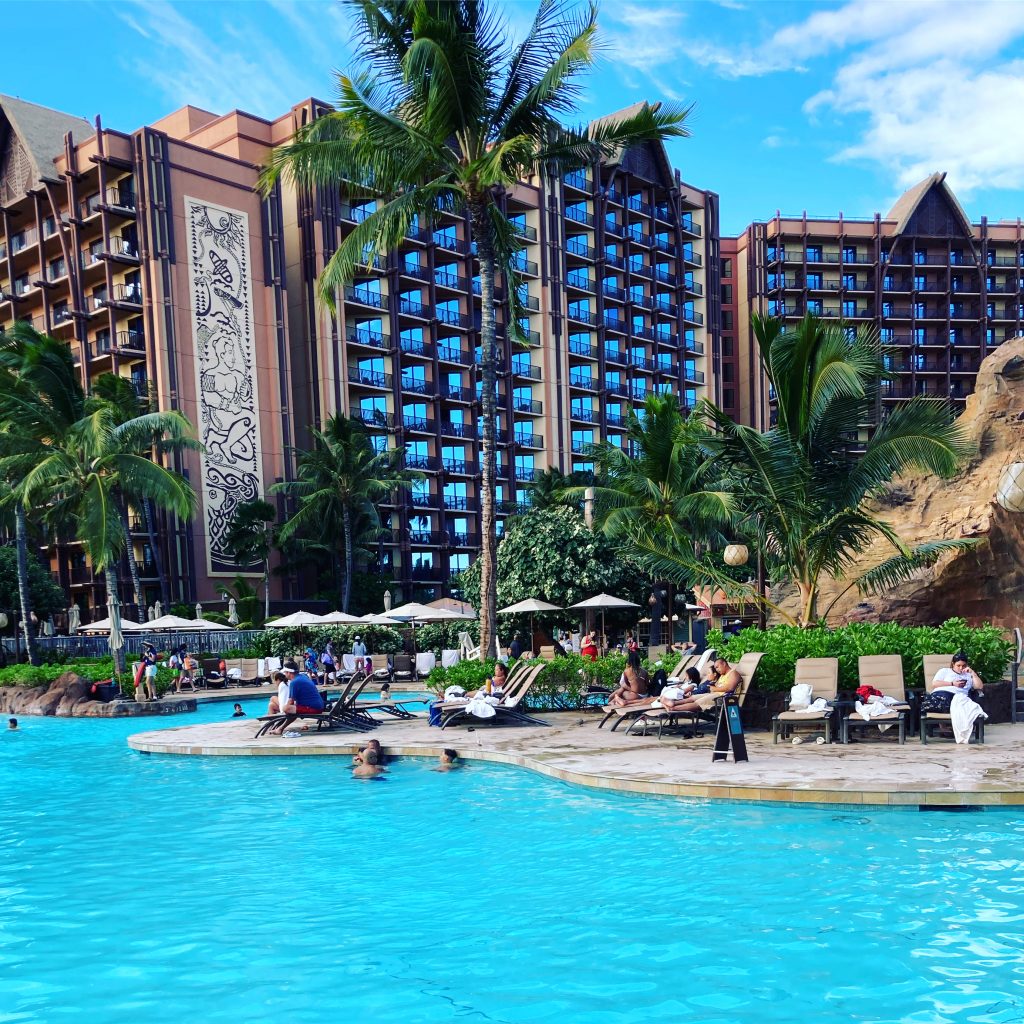 It is not hard to find gorgeous views on Oahu, Hawaii. One of the most beautiful towns in Oahu is Kapolei.  It is located on the (west) leeward side of Oahu.
The most beautiful part of Kapolei is Ko Olina.  Ko Olina consists of 642 acres of beautiful walking paths that connect four lagoons. These beautiful beach coves are perfect for swimming, paddle boarding, and snorkeling. 
Ko Olina is home to four resorts: Disney's Aulani Resort, Marriott's Ko Olina Beach Club, Beach Villas at Ko Olina, and the Four Seasons at Ko Olina.  All of these hotels are amazing and have beautiful views of the ocean.  
The Disney Aulani Resort is perfect for families.  Not only does it have direct access to one of the lagoons but it also has some amazing pools and hot tubs with an incredible view of the ocean.  The best part about visiting Aulani is all of the activities for children and teens.  
There is also a beautiful golf course in Ko Olina. Each resort has a complimentary shuttle from the resort to the course. The course has won many awards and is in impeccable shape. 
Kapolei is the perfect area to enjoy a sailing adventure! There are many tours that the beautiful marina can accommodate from whale-watching expeditions to diving excursions and dinner cruises. There really is something for everyone. 
One of the ways you will know you have come to one of the most beautiful towns in Hawaii is the fact that it is one of the most popular and exquisite wedding destinations on the entire island.  You will see couples all along the Ko Olina pathways taking beautiful wedding photos.
Ko Olina beach is one of the most beautiful areas to visit.
Hāna, Maui
Recommended by Jess of Uprooted Traveler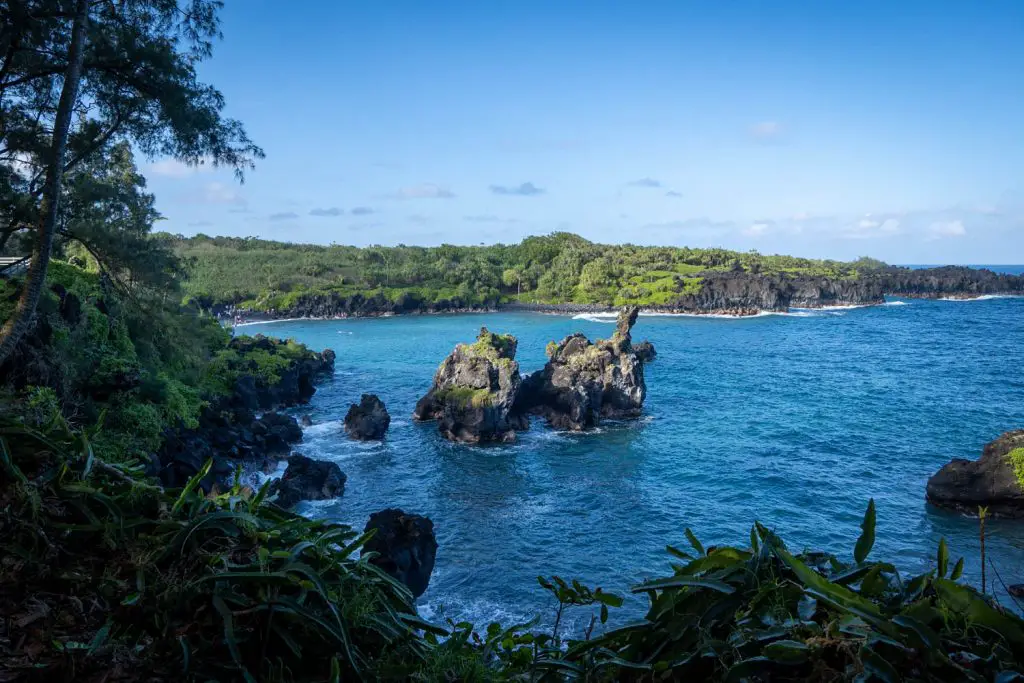 One of the most popular things to do on Maui is to drive the famed Road to Hāna, a 64-mile road that snakes through lush jungle, past waterfalls, and over 59 bridges. But once you cruise along the famed road to the tiny town of Hāna, what's there to actually do there?
Plenty! 
Hāna offers lush rainforests and a stunning coastline, so it should be no surprise that some of the best things to do here is to explore its incredible landscape.
For example, plan a trip to the Black Sand Beach in Waiʻānapanapa State Park. This gorgeous beach, surrounded by rugged volcanic cliffs and secret lava tubes, is an excellent place to boogie board or body surf, thanks to its large waves.
If you want to see something a bit more unusual, consider hiking to Kaihalulu Beach (better known as the "Red Sand Beach"), nestled in a secluded cove. To reach this beach, you'll need to hike on a steep and unmaintained trail, so it's not a good choice for those traveling with children, hikers with mobility issues, or for the faint of heart. But for experienced hikers, this crimson cove is undoubtedly one of the most gorgeous beaches in all of Hawaii. 
Finally, Hāna is an excellent springboard for exploring the Kīpahulu District of Haleakalā National Park. Be sure to stop at the Seven Sacred Pools trail, where you can swim in up to 20 pools if conditions allow, and hike under ancient banyan trees. While most visitors usually do the Road to Hāna as a day trip, our best bet will be staying overnight here, given that most other visitors will leave to head back to the other side of the island by late afternoon. If you make Hāna your home for the night, you'll likely get the beaches and scenic overlooks all to yourself for both sunset and sunrise! If you're looking to splurge, consider the Hana Maui Resort, with an onsite spa and a stunning infinity pool.
Lahaina, Maui
Recommended by Agnes of The Van Escape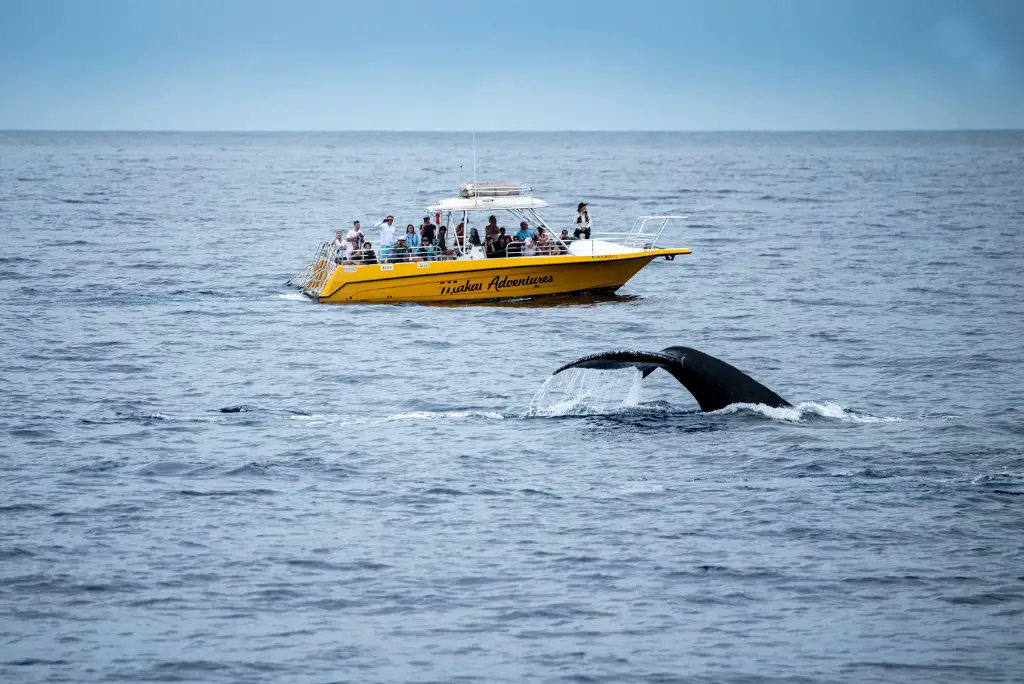 Lahaina is a charming, small town in West Maui. It can be easily explored on foot. Lahaina was the Hawaiian capital from 1820 to 1845, and the historic district is a National Historic Landmark.
Front Street is Lahaina's main thoroughfare along the beautiful sandy shore, where the most popular restaurants, bars, stores, and art galleries are located. It's worth strolling through this historic district and admiring the old buildings. One of the most exciting is the Baldwin Home Museum, built in 1834.
One of the best things you can do in this town is to visit Banyan Tree Park. The most famous banyan tree is over 60 feet tall. It was imported from India and planted in 1873. It is the largest banyan tree in the entire United States.
At Royal Lahaina Resort, you can experience authentic Hawaiian culture with hula lessons, lei making, and tribal tattoos. A fantastic show called Myths of Maui is offered at Resort. However, these performances are trendy, so you should buy your ticket in advance.
Lahaina was also once a center of the world's whaling industry. And today, this town offers the best whale-watching tours on Maui.
From Lahina's small harbor, you can take a fantastic whale-watching cruise on a sailboat, catamaran, or even rafting. The best time to visit Maui to see humpback whales, the largest mammals in the world, is between December and March.
Also near Lahaina is one of Maui's best beaches, Ka'anapali Beach, a popular spot for relaxation and water sports. And the Ka'anapali Beach Hotel is one of the best places to stay.
Pearl City, Oahu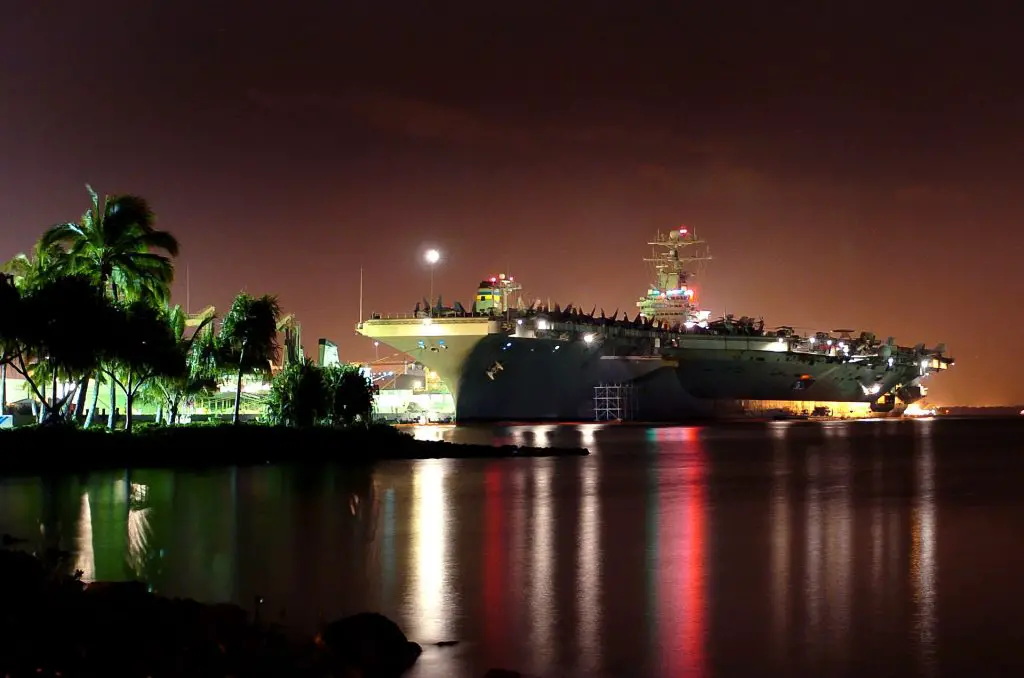 Pearl City is a beautiful place to visit, with plenty of things to see and do. Here are three of the best:
1. Visit the Pearl Harbor National Memorial. This is one of the most popular tourist attractions in Hawaii, and for good reason. The memorial commemorates the 1941 attack on Pearl Harbor, and provides a moving tribute to those who lost their lives.
2. See USS Bowfin Submarine Museum & Park. You will have an opportunity to see the submarine from the inside and hear the stories about the submarine history and operations.
3. Explore the bridge and the officers quarters at Battleship Missouri Memorial. This magnificent ship was participating in World War II battles and now is a museum containing a lot of stories from the history places in a linear order.
---
Travel tips and tricks:
I highly recommend trying these tools for yourself – not only will you save money, but you'll also create memories that last a lifetime. Happy travels!
---