Some of the links in this post are affiliate links. This means if you click on the link and purchase the item, I will receive an affiliate commission at no extra cost to you. All opinions remain my own.
If you're looking for a breathtaking travel destination in 2022, look no further than Greece! This country is home to some of the most stunning scenery in the world, as well as a rich culture and history that is sure to fascinate you. Here are 10 reasons why you should visit Greece in 2022!
Greece is home to some of the most beautiful scenery in the world
Greece is one of the most popular tourist destinations in the world, and it's not hard to see why. Here are some of the best things you can do in Greece that include some of the most impressive scenery.
The country is home to a diverse range of landscapes, from the snow-capped mountains of the north to the sun-drenched beaches of the south.
The landscape is varied, with mountains, forests, and beaches all within close proximity. And of course, there are the ruins of ancient civilizations scattered throughout the country. From the cliffs of Santorini to the snow-capped mountains of Olympus, Greece has some truly breathtaking scenery.
So if you're looking for a country to relax in and take in some stunning views, Greece is definitely the place for you.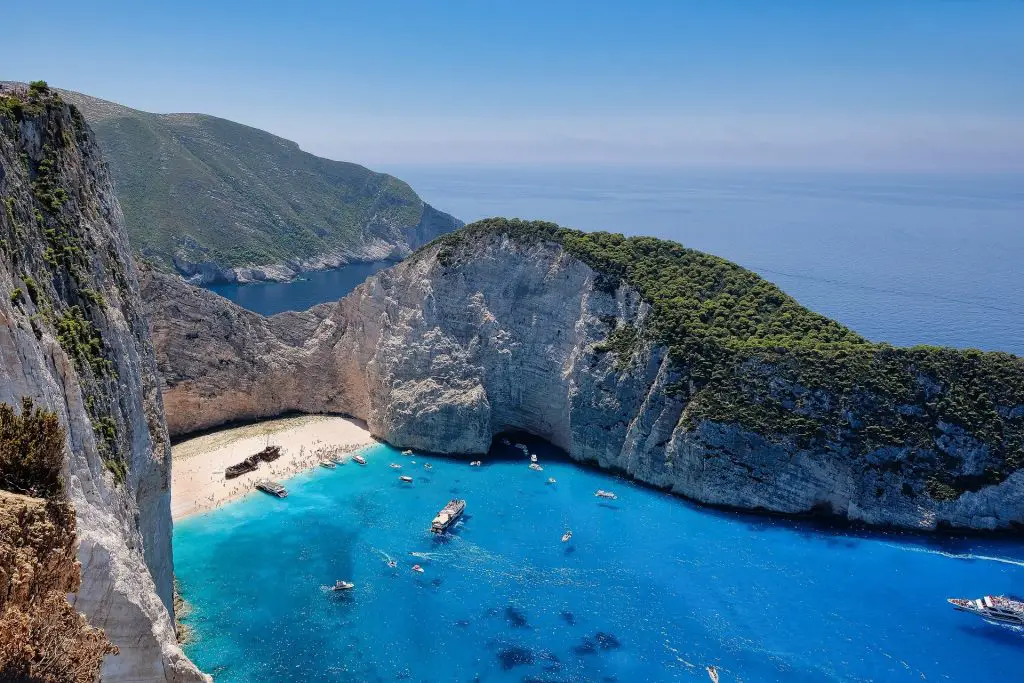 The country is rich in culture and history
Greece is a land with a rich history and culture that has been influential in shaping the world as we know it today.
From the ancient Greeks who gave us democracy and philosophy to the Byzantine Empire that kept Europe safe from Muslim invaders, Greece has played a pivotal role in shaping Western civilization.
And of course, let's not forget about the Greek gods and goddesses who continue to capture our imaginations.
So come and explore the land of Titans and Gods, where the past comes alive. You might just find that you have a new appreciation for history.
Greece offers a wide variety of activities and attractions for tourists
Greece is a land of contrasts, offering an array of activities and attractions to suit every taste.
For history buffs, there are ancient ruins and museums galore. Those looking for a more active vacation can enjoy hiking, biking, and sailing. And, of course, no trip to Greece would be complete without spending some time lounging on the beach.
With its stunning scenery and rich cultural heritage, Greece is a truly unique destination that has something for everyone.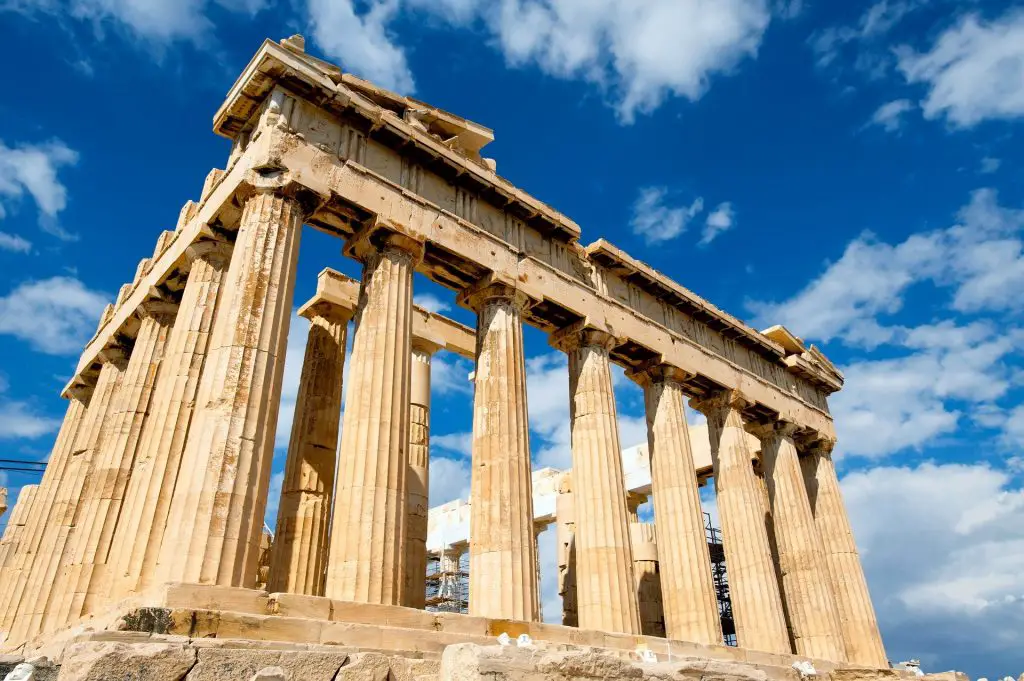 Greek food is delicious and healthy
There's no denying that Greek food is delicious. But did you know that it's also healthy?
In fact, many of the traditional ingredients used in Greek cooking are packed with nutrients.
Take olive oil, for example. This healthy fat is loaded with antioxidants and has been shown to reduce inflammation. Similarly, lemon juice is a great source of vitamin C, while garlic is a natural antibiotic.
Greek food also makes heavy use of fresh vegetables and herbs, both of which are low in calories and high in nutrients.
So not only is Greek food delicious, but it's also good for you!
The people of Greece are warm and welcoming
Greece is a country with a rich history and culture, and its people are some of the warmest and most welcoming you will ever meet. And it's a great destination for first-time solo travelers.
From the moment you arrive in Greece, you will feel the hospitality of the people. They will go out of their way to help you, whether you need directions or advice on what to see and do.
They are also very proud of their culture and heritage, and they love to share it with visitors.
You will find that the people of Greece are always happy to chat, and they will make you feel right at home in no time.
So if you're looking for a country where you can really experience the culture and meet some amazing people, be sure to add Greece to your list.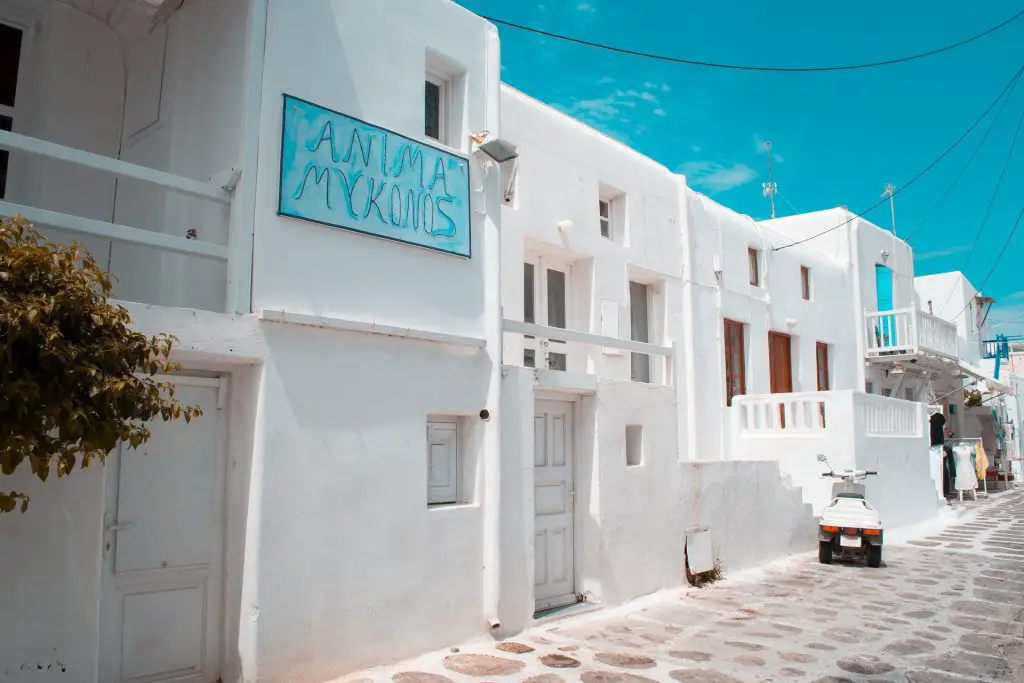 Greece is a very affordable travel destination
Greece is a great travel destination for those on a budget.
Not only are there plenty of cheap flights and accommodation options, but the cost of living in Greece is also very reasonable. From delicious street food to cheap souvenirs, there are plenty of ways to save money while enjoying all that Greece has to offer.
And, of course, let's not forget about the beautiful beaches!
With so many options for affordable travel, Greece should be at the top of your list.
The climate in Greece is perfect for vacationing year-round
Greece is a paradise for vacationers who enjoy sunny weather and warm temperatures. In summer the climate is perfect for spending time on the beach, taking part in outdoor activities, or simply relaxing by the pool.
In winter it's colder, but still mild enough to enjoy a pleasant holiday. And, of course, the weather is always perfect for exploring the country's ancient ruins and vibrant cities.
The best time to visit Greece is just before the high season or right after it in the autumn. Then the temperatures are not too high for hiking and other outdoor activities, it's pleasantly sunny, and the weather is warm enough for a quick swim.
No matter what time of year you visit Greece, you can be sure to enjoy beautiful weather and plenty of sunshine.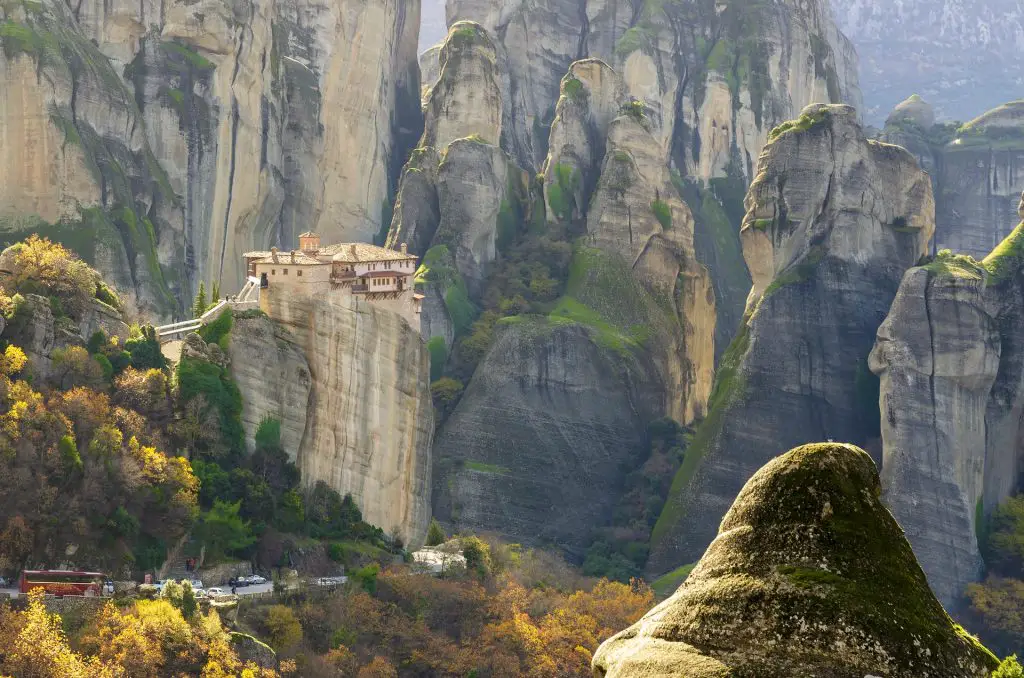 There are many different places to visit in Greece
Greece is a country with a long and rich history, and it shows in its many ancient ruins and beautiful architecture.
But Greece is more than just a history lesson – it's also a great place to enjoy the outdoors. With 8,498 miles of coastline, there are plenty of beaches to relax on. And for those who like to hike, the Greek countryside offers stunning views.
You can do island hopping to enjoy the many different cultures and landscapes that Greece has to offer or visit one of the country's vibrant cities like Athens or Thessaloniki.
Visiting Greece will leave you with lifelong memories
If you're looking for a country that will give you a lifetime of memories, Greece is the place for you.
From the stunning Acropolis to the delicious food, there's something for everyone in this beautiful Mediterranean country. Here are the most beautiful cities in Greece to better understand where you'd want to go.
And don't even get me started on the beaches!
Whether you're looking for a quiet spot to relax or a party town to let loose, Greece has it all.
Greece has a lot of kid-friendly attractions
Greece is a great travel destination for families with young children. There are plenty of kid-friendly attractions to keep the little ones entertained, including water parks, boat trips to islands, and different water sports.
And of course, no visit to Greece would be complete without spending some time on the beach. The warm Mediterranean climate is perfect for frolicking in the waves or building sandcastles.
With its abundance of activities and scenic beauty, Greece is an ideal destination for a family vacation.
Some of the Greek islands are well-known for the vibrant nightlife
If you're looking for a party, you'll find it on the Greek islands. From Mykonos to Santorini, these sun-soaked destinations are well-known for their vibrant nightlife.
Whether you're looking to dance the night away or simply enjoy a few drinks with friends, you'll find plenty of options on the Greek island party scene.
Greece is a perfect destination for anyone looking for an affordable and enjoyable vacation. With its beautiful weather, stunning ancient ruins, and amazing beaches, Greece has something to offer everyone. And the best part is that you can visit any time of year – the climate is perfect for vacationing all year round!