Some of the links in this post are affiliate links. This means if you click on the link and purchase the item, I will receive an affiliate commission at no extra cost to you. All opinions remain my own.
Chania is the second largest city in Crete, Greece, and has a long history of being an important location on the island. It was the capital city of Crete from 1847 until 1972, and currently still is a very popular tourist destination. If you are looking for the best things to do in Crete, Chania is definitely worth visiting.
The city has an old town and a new city. Chania's old town is one of the most picturesque places in Crete, and the new city offers a lot of great accommodation options. Located near the sea, Chania offers multiple beaches right in the city. You can also conveniently go on many incredible day trips from Chania if you decide to stay in the city.
In this post, you'll find the best things you can do in Chania, as well as the recommended sequence of how they should be visited. If you are looking for a free Chania walking tour, this post will be your inspiration.
So if you are going to Crete, consider adding Chania to your itinerary, and read this post to get to know this city!
See Archaeological Museum of Chania
Previously in the Venetian port, you could visit the Archaeological Museum of Chania. It was established in 1962 and has collections of Minoan and Roman artifacts excavated in the Chania and Rethymno regions. Now, a new and modern building has been built for it in Chania, and the museum was relocated in 2022 to the new location. With more space, the exhibits were extended.
The new building is built as two connecting lines, and it's inspired by nature. More than 6000 square meters of space offers a place for many exhibitions, so you can roam freely and get a sense of the long history of Chania and its surroundings.
You can see more than 3500 objects here that depict the early life of Crete: coins, vases, jewelry, tools, mosaics, and so on.
The entrance fee is 6 Euros and it includes both permanent and changing exhibitions.
Have fun with goats in the Municipal Garden
Not many tourists discover the Municipal Garden of Chania, but almost all who have been there recommend others to see it as well.
The Municipal Garden of Chania was created as a space where anyone can go for a relaxing stroll in 1870. In 2022 it's temporarily closed for reconstruction, but soon will be open to the public again.
You can find a really large Bengal Ficus tree in the park from the original setting, and right across from it is an enclosure with Cretan wild goats called Kri Kri. The goats are endangered species and can be found in nature only in protected territories. You can also meet them in the wild if you go to Samaria gorge. The young goats have play fights that are fun to watch.
Some other animals like ducks and peacocks also can be seen roaming the park.
There is a lovely "Kipos Cafe" where you can enjoy some Cretan food and maybe even see a movie in an open-air cinema. You can't also miss the famous landmark – Chania Watchtower in one corner of the garden.
Stroll through the Chania Old Town
Chania Old Town has a mix of Turkish, Venetian, traditional, and modern architecture. There are many charming streets, cute cafes and restaurants, Greek tavernas, and unique shops selling handcrafted souvenirs. It's a place for pleasant strolls for the visitors of Chania.
There are a few districts in the Chania Old Town:
Old Venetian Harbour
Splantzia District – Turkish District
Evraiki District – Jewish Quarter
Topanas District – Christian Quarter
Kastelli District
Chalidon Street is the shortest route leading from Chania city center to the harbor, which makes it one of the busiest streets in the Old Town. You can see the Cathedral of Saint Mary of the Assumption and the Roman Catholic Church on this street.
Stivanadika Street is also known as Leather street, and here you can find all sorts of souvenirs made of leather. Traditional Cretan boots can also be bought here.
Angelou Street is probably the prettiest street in Chania Old Town with 17th and 18th-century Venetian architecture. You can find a lot of cute Airbnbs here.
Daliani Street offers the best nightlife activities and is very popular with locals. Here you can find stylish bars, Cretan cuisine, and a lot of places that have outside tables suitable for people watching.
Take a photo af the views from Firka Venetian Fortress
Firka Venetian Fortress in Chania is a beautiful sight. It's an imposing fortress that was built by the Venetians in order to protect the city from pirates and other invaders. The fortress is located on the northwestern side of the port of Chania.
Visitors can explore the fortress and learn about its history, or they can simply enjoy the views of the city and the sea. The fortress offers also stunning views of the harbor and the lighthouse. There are plenty of photo opportunities, so be sure to bring your camera!
Explore the history of Chania in Maritime Museum of Crete
The Maritime Museum of Crete is one of the most popular tourist attractions in Chania. Situated in the heart of the city, the museum is housed in a beautiful Venetian building, a part of Firka Fortress, that overlooks the harbor.
The museum contains a wealth of maritime history, with exhibits on shipping, shipbuilding, navigation, and even piracy. Visitors can also see how the maritime culture has developed over the years in Crete through specific sections for Bronze Age, Venetion Occupation, Balkan Wars, and many more. One of the highlights of the museum is the exhibition about the Battle of Crete during WW2.
With its stunning location and fascinating exhibits, the Maritime Museum of Crete is well worth a visit.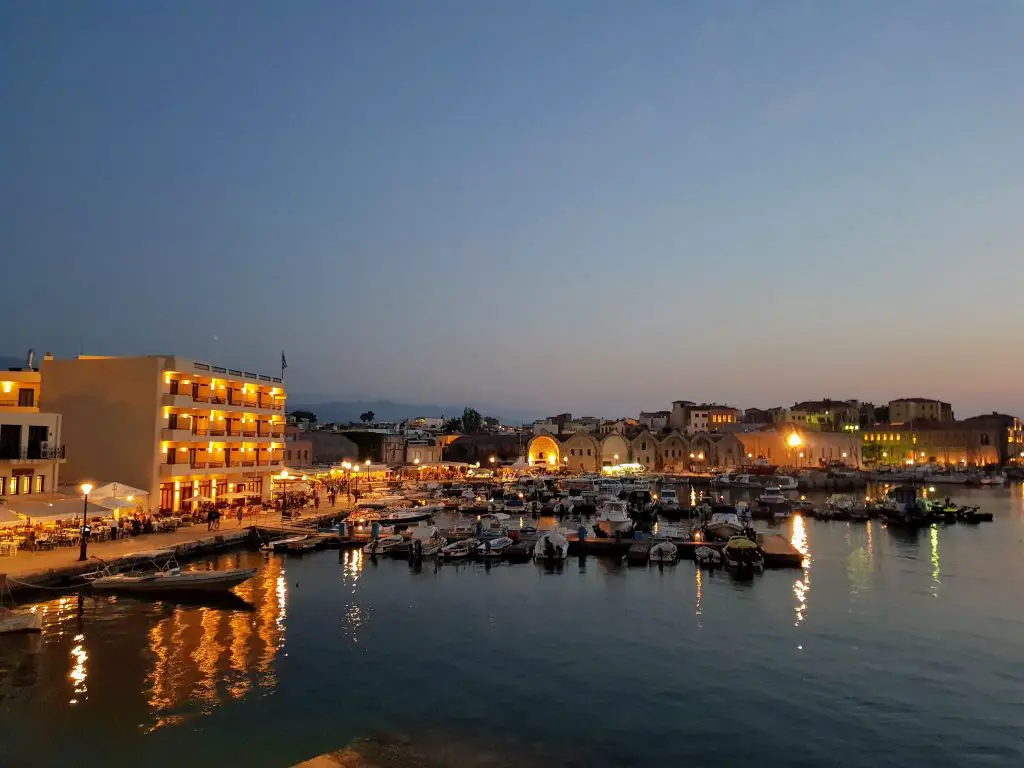 Check out the old Venetian harbor
If you're looking for a sightseeing destination that's steeped in history, the Old Venetian Port of Chania is definitely worth a visit. This picturesque harbor was once an important hub for trade and transportation, and it's easy to see why. The beautiful buildings that line the harbor are reminiscent of Venice, Italy, giving the Old Venetian Port of Chania a truly unique atmosphere.
Even if you're not a history buff, the Old Venetian Port of Chania is a great place to relax and take in the sights. With its abundance of cafes, restaurants, and shops, there's plenty to keep you occupied.
So whether you're looking to learn about Chania's rich history or simply want to take in the breathtaking views, a trip to the Old Venetian Port is a must-do when visiting this beautiful city.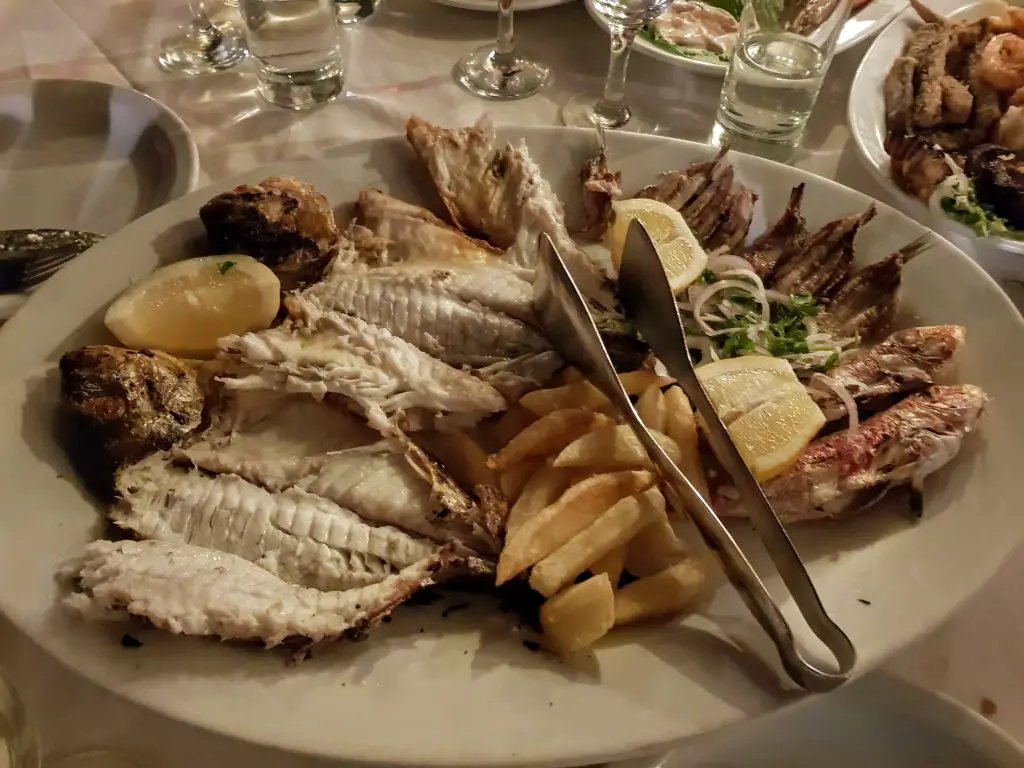 Enjoy Cretan food with the harbor view
If there's one thing that Chania knows how to do, it's food. The city is bursting with top-notch restaurants, serving up everything from fresh seafood to traditional Greek fare.
And what's even better than enjoying a delicious meal?
Enjoying it with a view of the harbor, of course. Chania's waterfront is one of the most beautiful in Greece, and dining with a front-row seat to the sparkling blue waters is an experience not to be missed. So next time you're in Chania, be sure to head down to the harbor and enjoy some of the best food the city has to offer. Bon appetit!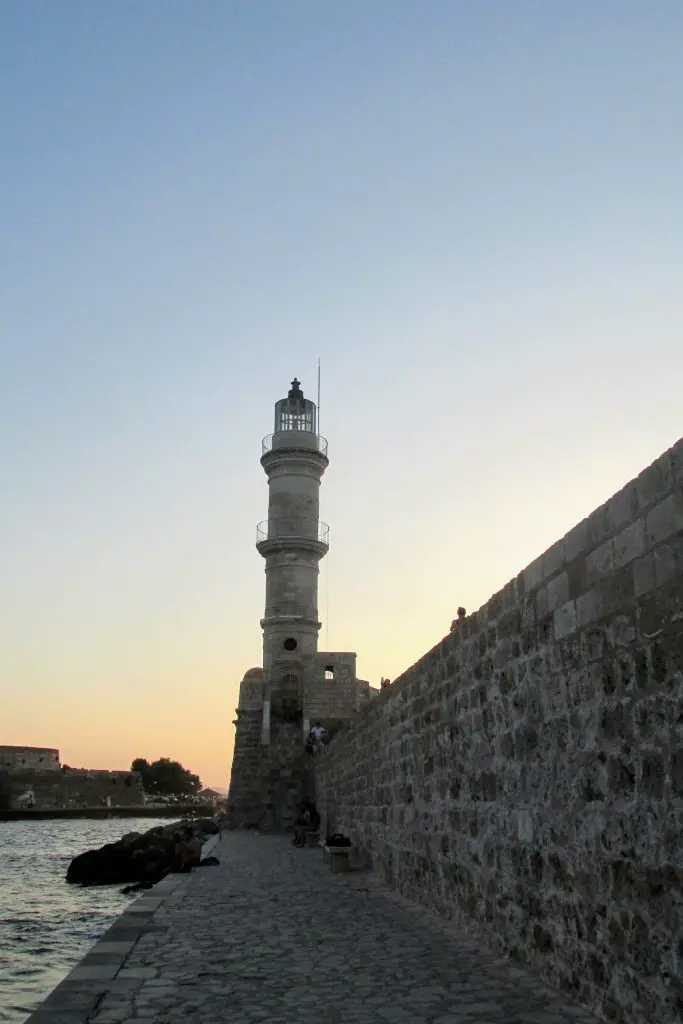 Walk the wall to the lighthouse of Chania
When in Chania, one of the best things to do is take a walk along the wall to the lighthouse. The views are absolutely stunning, and it's a great way to get some exercise.
The wall itself is quite old, dating back to Venetian times, and it's really interesting to see up close.
Walking to the lighthouse from the harbor takes just a few minutes at a leisurely pace, and it's well worth it when you reach the end. The view of the city and the harbor is simply gorgeous, and you can see for miles.
Swim in Nea Chora Beach
Nea Chora Beach is one of the best beaches in Chania. It's a great place to swim, sunbathe, and relax. The water is crystal clear and the sand is white and soft. There are plenty of beach umbrellas and sun loungers, and the staff is friendly and helpful.
The beach is also conveniently located near the city center, so it's easy to get to. Overall, Nea Chora Beach is a great choice for a day of relaxation and fun.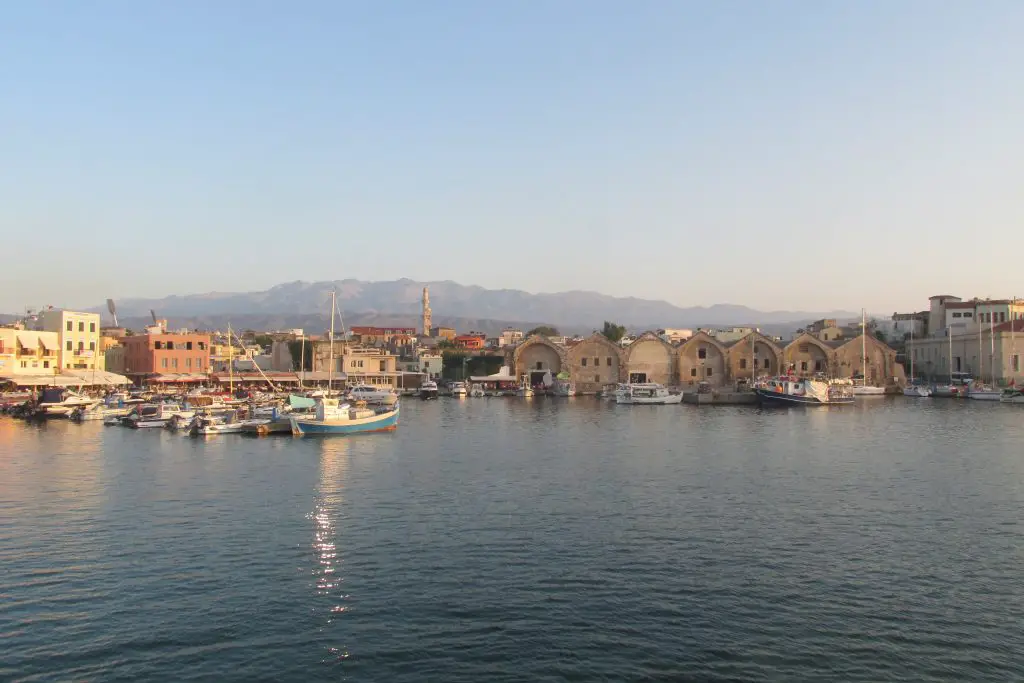 Frequently asked questions
Is Chania worth visiting?
Greece is a country with a long and rich history, and the city of Chania is no exception. Situated on the island of Crete, Chania was once an important city of the Minoan civilization – one of the oldest cultures in Europe.
Today, visitors can explore the remains of this ancient civilization at the Archaeological Museum of Chania, or take a walk through the Old Town to see Venetian architecture and Ottoman mosques. Chania is also home to beautiful beaches.
In short, there's something for everyone in Chania – so if you're looking for a place to relax, soak up some culture, or just enjoy some stunning scenery, this city is definitely worth a visit.
Is Chania a party town?
Chania is not a party town. You're more likely to find a quiet alleyway to enjoy some peace and quiet than you are to find a packed club or bar.
That's not to say that there's no nightlife – there are some bars and tavernas that stay open late, but the atmosphere is generally relaxed and low-key.
So if you're looking for a wild party scene, you might want to look elsewhere. But if you're looking for a beautiful city to explore by day and relax in by night, Chania is the perfect place for you.
What to do in Chania when it's raining?
Just because it's raining, doesn't mean you have to spend your whole vacation cooped up in your hotel room! There are plenty of things to do in Chania even when the weather isn't ideal.
One option is to explore one of the city's many museums, such as the Maritime Museum or the Archaeological Museum.
Another option is to go sampling some of the delicious food on offer. From traditional Greek dishes to fresh seafood, there's something for everyone to enjoy.
So don't let a little rain stop you from having a great time in Chania!
How many days should I spend in Chania?
Deciding how many days to spend in Chania is a tough question. On one hand, there's so much to see and do in this beautiful city that it can be hard to tear yourself away. On the other hand, spending too much time in one place can start to feel like a bit of a drag.
The best way to decide how long to stay is to think about what you want to get out of your trip. Are you looking for a relaxing beach vacation? Then you should probably spend more time in other places in Crete like Elafonissi and Balos beach. If you're hoping to explore the city's rich history and culture, you'll want to give yourself a bit more time, but 2 days should be enough for exploring Chania. There are many other interesting things to do in Crete where you'll also want to allocate some time.
Does Chania have a beach?
Of course, Chania has a beach! Where else would you expect to find one? Greece is famous for its coastline, and Chania is no exception. The city's beaches are quite beautiful, with blue water and soft sand. Visitors can choose from a variety of activities, including swimming, sunbathing, stand-up paddling, and more.
What is the best area to stay in Crete?
Crete is a beautiful island with a lot to offer visitors. Trying to decide on the best area to stay can be daunting, but Chania is definitely a great choice. Chania is the largest city in western Crete and has a charming Old Town with winding streets and Venetian architecture. The city also has a lively waterfront, where you can enjoy fresh seafood and watch the boats come in and out of the harbor.
Chania is also a convenient base for exploring other parts of the island. Day trips to nearby beaches, archaeological sites, and mountain villages are all easily accessible from Chania.
So if you're looking for a central location with plenty to see and do, Chania is the perfect place to stay in Crete.