Some of the links in this post are affiliate links. This means if you click on the link and purchase the item, I will receive an affiliate commission at no extra cost to you. All opinions remain my own.
Interested in renting a car in Krakow, Poland?
You're in just the right spot! Even though I don't live in Poland, I've had the chance to visit the country many times. I'm here to help you navigate through the process of renting a car in Krakow, Poland, and assist you in feeling sure about the whole experience.
By the time you're done reading this blog post, you'll possess a comprehensive understanding of the car rental process in Poland and find answers to the most common queries about driving in this remarkable city.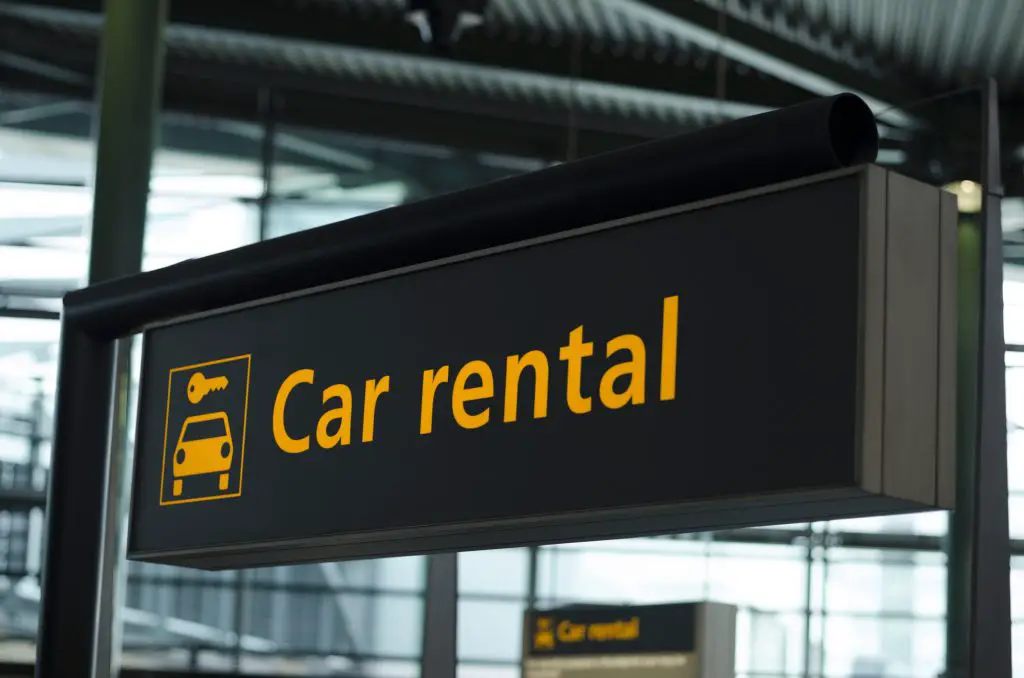 To kick things off, let's discuss the best place to rent a car in Krakow, Poland. In my experience, Discover Cars has always delivered exceptional service, and I wholeheartedly recommend them. This article will illustrate why Discover Cars remains my top pick for car rentals in Poland.
If you've come across any unsettling stories about Krakow car rental scams, rest assured – we'll tackle those concerns to make sure you aren't caught off guard by any unforeseen charges. We'll also shed light on car insurance in Poland, a critical requirement for all car rentals in the country.
Ready to delve into the ins and outs of renting a car in Krakow, Poland? Let's jump in, starting with the process of securing a car rental in Krakow with Discover Cars, and wrapping up with a FAQ about car rentals in Krakow.
Renting A Car in Krakow With Discover Cars
When you're planning a trip to Krakow, one of the actions you should consider is securing a car rental ahead of time. This not only saves money but also guarantees you'll have a vehicle at your disposal. Moreover, you can organize your vacation itinerary around the city without any stress over transportation.
Here are a few reasons why I propose booking your rental car with Discover Cars:
Discover Cars aggregates rental car offers from various budget-friendly companies, ensuring you snag the best deal available.
The cost you see on Discover Cars incorporates all charges, taxes, and insurance, relieving you from fretting over any unexpected expenses that might pop up once you reach your destination.
Many people have had excellent experiences booking with Discover Cars and have shared their reviews about each rental car company. This can be handy if you're keen to ensure a smooth experience.
The process of reserving a rental car with Discover Cars is extremely straightforward, and I'll outline the steps below.
Reserve Your Car Online with Discover Cars
Your journey begins by selecting a pick-up spot and the dates for which you'll require the vehicle.
Remember, many car rental firms charge extra for services beyond standard business hours. If you're arriving or departing late at night, you might consider hailing a taxi to your hotel and renting a car in the city the next morning.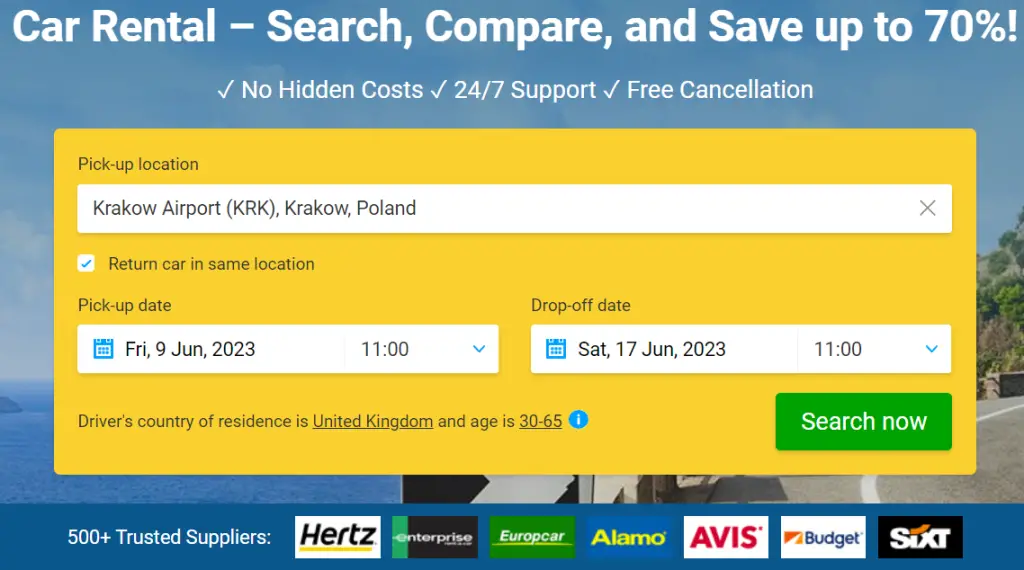 After determining your pick-up location and travel dates, you'll be presented with a selection of available vehicles and a plethora of options for filtering them to better match your needs.
Be mindful of the pick-up spot. In Krakow, you can rent a car either at the airport or in the city itself.
Upon picking a car, you'll see more detailed info about the booking. While all details are important, here are a few specifics to note:
Pick-up location – Even if you opt for airport pick-up, the rental car company might be situated slightly farther away, necessitating a shuttle service. This service is typically free, and the pick-up instructions are usually straightforward.
Business hours – If your flight is outside of business hours, an additional fee may apply for the car rental.
Fuel policy – Keep this in mind for when you're returning the car. If the fuel level is lower than expected by the policy, you might need to pay extra.
Rental conditions – The blue link at the bottom highlights further conditions such as driver's age, necessary documents, and the refundable security deposit.
While planning your car rental journey in Krakow, it's crucial to comprehend the driver's requisites. The minimum age to rent a car is typically 19 years, but drivers under the age of 25 may be liable for a young driver fee. Conversely, the maximum rental age generally stands at 85 years, and drivers over 76 may incur a senior driver fee. To qualify for car rental, your driver's license must have been issued by authorized authorities at least one year before the commencement of your rental.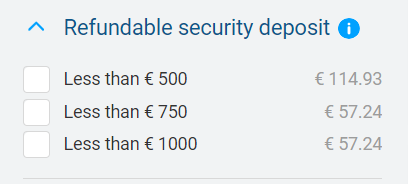 Many agencies will also request a refundable security deposit. The amount can greatly vary from € 200.00 to € 1000.00, so it's advisable to check with your specific company in their rental conditions. This sum will be reserved on your credit card and refunded to you after the rental period concludes unless the car incurs any bodywork damage, in which case the funds will be used to cover the repairs.
And that's all there is to it – a simplified guide on how to rent a car in Krakow, Poland.
5 Tips for Renting a Car at Krakow Airport
Renting a car at Krakow Airport can be a breeze if you know what to expect and how to navigate the process. Here are my top 5 tips to help you get the most out of your car rental experience at Krakow Airport. So, let's dive in and make your car rental adventure a smooth ride!
Book in Advance: One of the best ways to secure a good deal when renting a car at Krakow Airport is to book your rental well in advance. This allows you to compare prices from various providers and select the one that suits your budget and requirements the best. Plus, last-minute rentals tend to be pricier, so early booking helps you avoid that risk.
Understand Your Rental Agreement: Before confirming your rental, thoroughly read through the rental agreement. Pay particular attention to the company's fuel policy, additional fees for services outside business hours, the procedure for damage claims, and insurance coverage. Understanding these details will save you from any unpleasant surprises.
Check the Car Before You Leave the Airport: Before you drive off, inspect the rental car for any existing damages. Make a note of any scratches or dents and ensure they are recorded in the agreement. This prevents any misunderstandings about the car's condition when you return it.
Plan Your Route: Krakow is a bustling city with lots to offer. Having a clear idea of where you're going can save you time and reduce stress. Familiarize yourself with the local traffic rules and plan your route ahead of time using a reliable GPS or mapping service.
Consider Your Refuelling Options: Refuelling policies vary between rental companies. Some may require you to return the car with a full tank, while others might allow you to pre-purchase fuel. Always ensure you know the company's policy to avoid any additional charges upon returning the car.
Renting a car at Krakow Airport can be a straightforward process, provided you plan ahead and understand the terms of your rental agreement. Follow these tips, and you'll be well on your way to exploring the vibrant city of Krakow with ease and peace of mind.
What Are Common Car Rental Scams in Poland?
While renting a car in Poland is generally a safe and efficient process, like any place in the world, there are a few potential scams to be aware of:
Insurance Upsell: Some car rental companies might try to upsell unnecessary insurance coverage that you may have already obtained through your travel insurance or credit card benefits. Before purchasing additional coverage, double-check the terms of your existing policies.
Damage Claims: A rental company might claim that you have caused damage to the car and charge you for it, even though the damage was already there when you rented the car. To safeguard yourself, thoroughly inspect the car and take pictures of any existing damage before you start using it, and make sure the rental company notes it in the contract.
Additional Charges: Sometimes, additional charges may be added to your bill without a clear explanation. These could be for services or fees that were not previously discussed or included in the original quote. Always ask for a detailed breakdown of costs before confirming your booking, and review your final bill carefully.
Unfavorable Exchange Rates: If you're paying in a different currency, be aware of the exchange rate used by the rental company. Some companies might use an exchange rate that is much higher than the market rate. It's usually a good idea to pay in the local currency (Polish złoty) if possible.
Fuel Scams: Some rental companies may have unfair fuel policies, like charging for a full tank of gas and expecting you to return the car empty. Familiarize yourself with the company's fuel policy and choose a rental agency with a fair and transparent approach.
While these issues are not the norm, it's important to be aware of them. Your best defense against potential scams is to book through a reputable company, thoroughly check your car and documents before leaving the rental lot, and keep all your receipts and agreements until the rental transaction is fully completed.
Renting A Car in Krakow: Frequently Asked Questions
Here are some common questions I get when talking about renting a car in Krakow airport Chania. If you have any other questions, please write them in the comments below!
Is it worth renting a car in Krakow?
Renting a car in Krakow can be a worthwhile decision, especially if you're planning on making day trips to explore the surrounding regions of southern Poland. A rental car offers flexibility and convenience that public transport may not provide. You can set your own schedule, visit off-the-beaten-path locations, and enjoy a more personal travel experience.
However, if you plan to spend most of your time within Krakow's city center, public transportation, and walking may be more efficient due to the city's compact size and potential challenges with parking.
Can foreigners drive in Poland?
Yes, foreigners can drive in Poland if they have a valid driver's license from their home country along with an International Driving Permit (IDP) if the license is not issued by an EU country.
EU citizens can use their domestic driver's license without additional documentation.
What is required to rent a car in Poland?
To rent a car in Poland, you'll need a valid driver's license. If you're from outside the EU, you'll also need an International Driving Permit. Most car rental companies, like Discover Cars, require drivers to be at least 19 years old, though some may charge a young driver fee for those under 25. You'll also need a valid credit card to secure the rental and cover any potential deposits.
Before renting, make sure to read the rental conditions carefully, as some companies may have additional requirements or stipulations.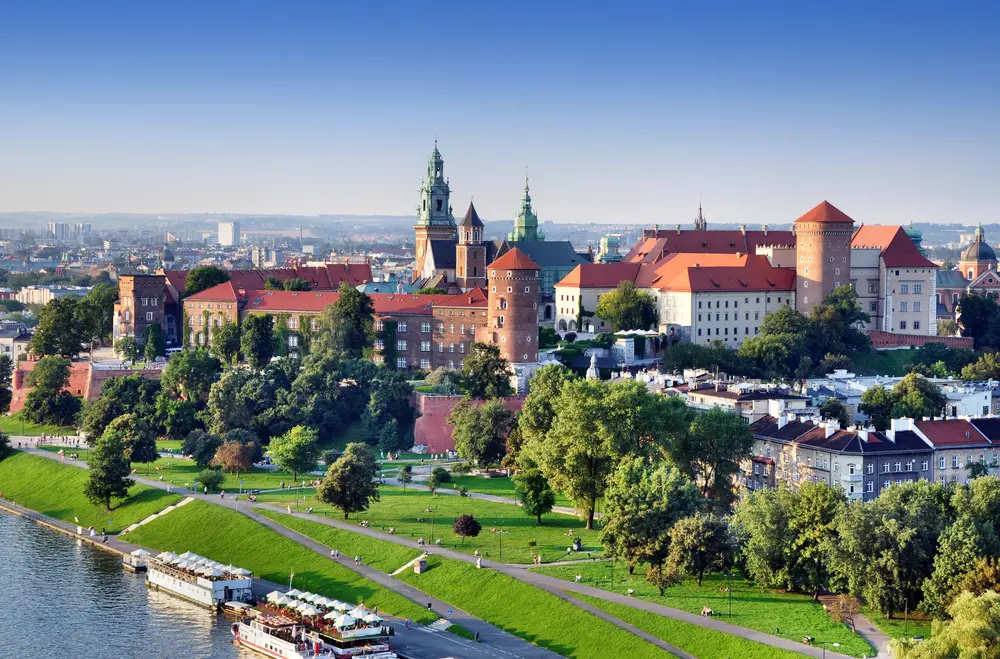 Do I need an international driver's license in Poland?
If you are planning to drive in Poland and your driver's license was issued outside of the European Union, then you will need an International Driving Permit (IDP) along with your valid domestic driver's license.
However, if your driver's license was issued by an EU country, you can use it in Poland without needing an IDP.
Be sure to carry these documents with you whenever you're driving. If you're planning to rent a car, companies like Discover Cars often provide information about these requirements, ensuring you have all the necessary documentation before you hit the road.
How much does it cost to rent a car in Poland?
Car rental prices in Poland can vary based on the vehicle type, rental duration, and the time of year, among other factors. However, affordable options are available with prices starting as low as €53.41 for a 7-day rental.
Reliable platforms like Discover Cars allow you to compare prices from multiple car rental providers, ensuring you get the best possible deal. Keep in mind that additional costs may apply for insurance, extra services, or fees, so be sure to check the terms and conditions of your rental agreement.
Is there Uber in Krakow?
Yes, Uber is available and widely used in Krakow, providing a convenient option for quick and easy transportation within the city. It's a good alternative if you prefer not to navigate the city's public transportation system or if you're traveling in a group.
However, if you plan on exploring outside the city or want more freedom in your travel schedule, consider renting a car.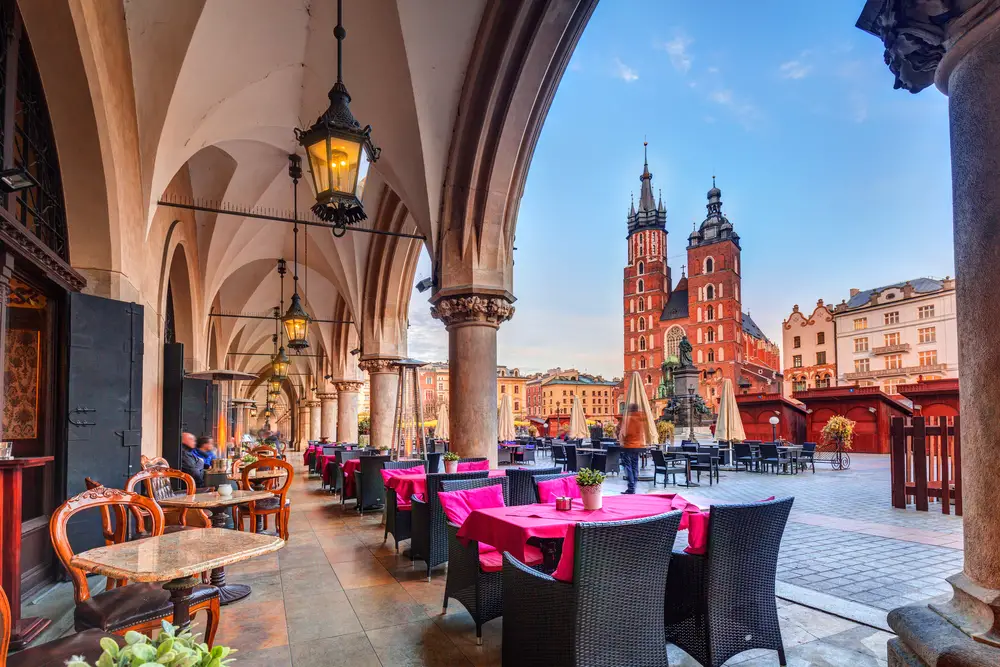 Do I need a vignette to drive in Poland?
No, you do not need a vignette to drive on the roads in Poland. However, there are some motorways and expressways where tolls are charged. The method of payment can vary, with some places accepting cash, cards, or via electronic toll collection systems.
Is it easy to drive in Krakow?
Driving in Krakow can be a manageable experience, especially for those accustomed to city driving. However, it's essential to be aware of rush hours and limited parking in the city center.
Krakow has a historic center with many pedestrian zones where driving is restricted. Additionally, understanding local traffic signs and rules is crucial.
If you plan to explore regions outside the city, renting a car from trusted providers like Discover Cars can be beneficial. For travels within the city, using public transportation or rideshare services might be more efficient due to the city's comprehensive network.
Can you turn right on a red light in Poland?
In Poland, turning right on a red light is generally not allowed unless there's a green arrow signal indicating otherwise. This rule is part of Poland's commitment to ensuring road safety. Always ensure to observe traffic signals and rules to avoid fines and to keep safe on the road.
Top day trips from Krakow
Now that you have a rental car, you must be wondering – what to see in Poland? There are so many things to see and do that a one-week vacation won't be enough!
However, if you had to choose just a few most iconic things to see near Krakow, I'd suggest these:
Auschwitz-Birkenau Memorial and Museum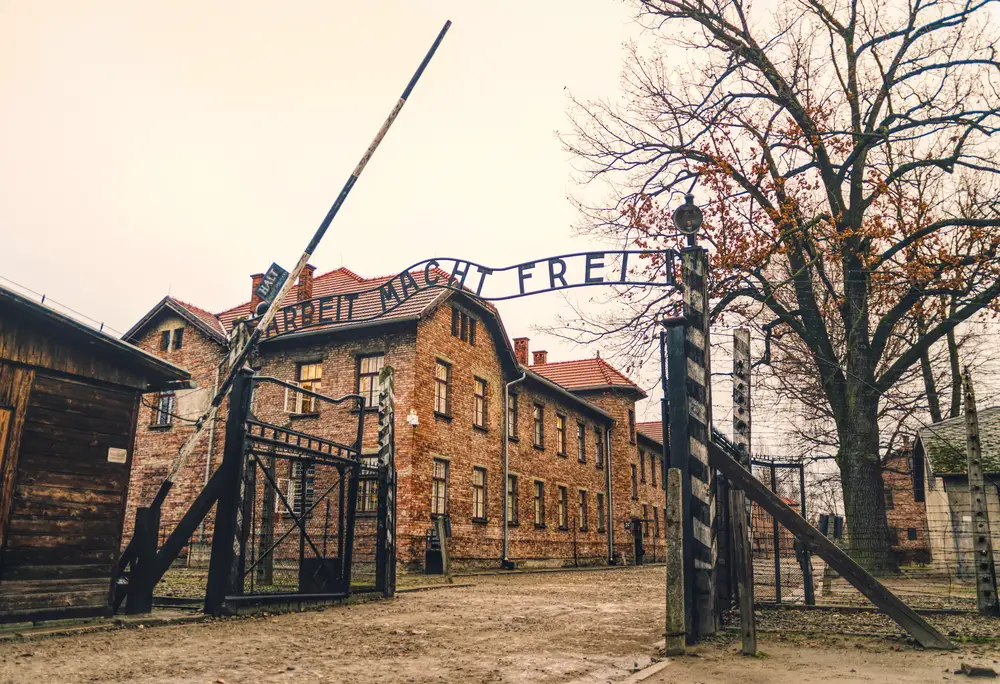 Just an hour and a half drive west of Krakow, the Auschwitz-Birkenau Memorial and Museum is a sobering but important site to visit. It's a place of historical significance, bearing witness to the horrors of the Holocaust. Do remember it's recommended to show respect and decorum during your visit.
Wieliczka Salt Mine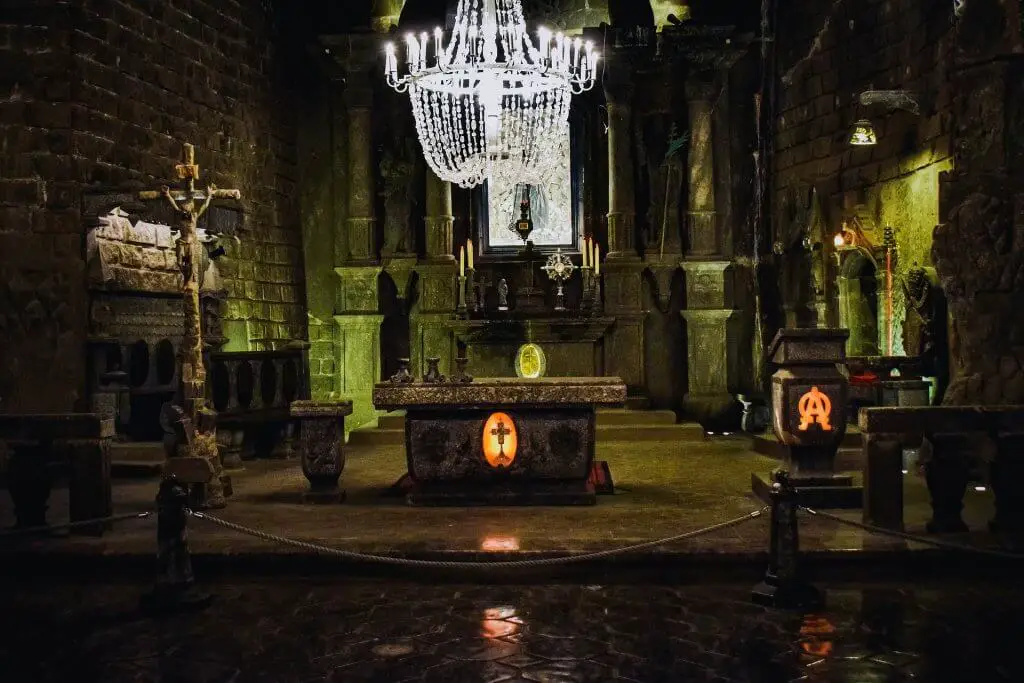 A short 20-minute drive from Krakow, the Wieliczka Salt Mine is a unique UNESCO World Heritage Site. This centuries-old mine has intricate carvings, chapels, and even a lake all made from rock salt. Guided tours are available to explore the mine's fascinating depths.
Zakopane and Tatra Mountains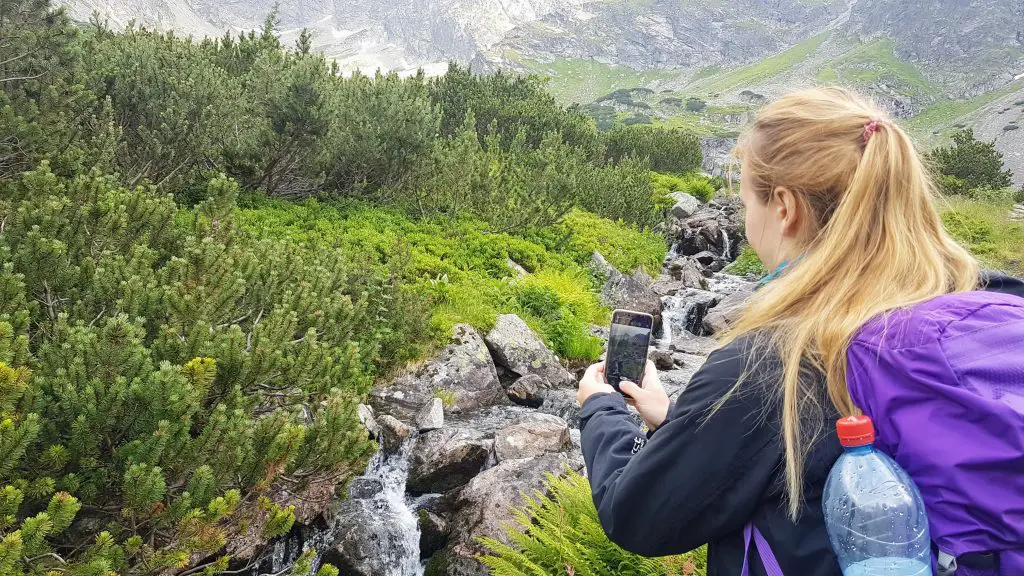 About two hours south of Krakow, you can find the stunning Tatra Mountains and the charming resort town of Zakopane. Known as the "Winter Capital of Poland," it offers hiking, skiing, and other outdoor activities, along with a vibrant local culture.
Ojców National Park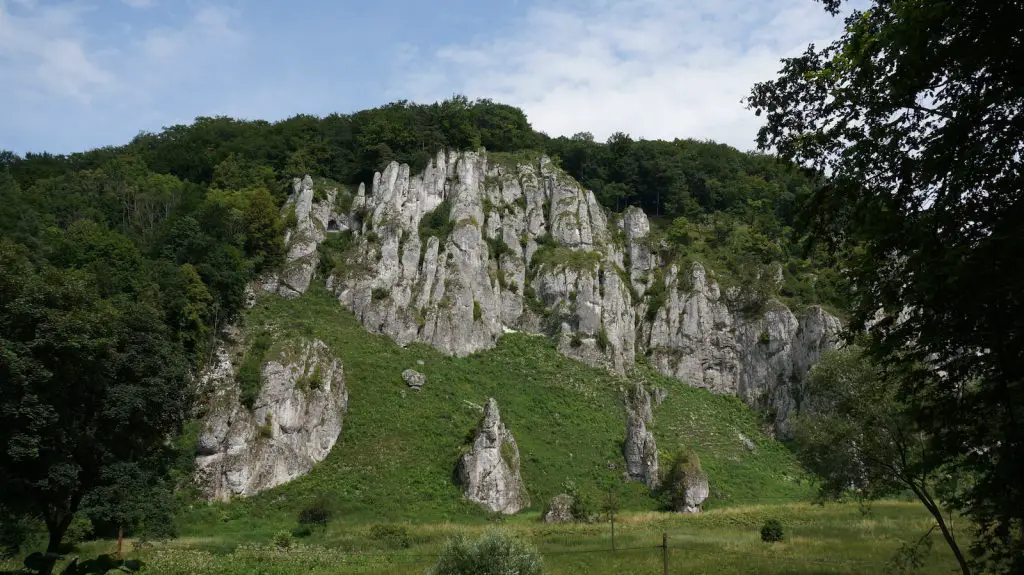 Situated approximately 30 minutes north of Krakow, Ojców National Park is perfect for nature lovers. Its picturesque landscapes feature beautiful valleys, stunning rock formations, and a multitude of rare plants and animals. It's an ideal spot for hiking and picnicking.
Each of these destinations offers something different, from historical and cultural attractions to natural beauty. Just hop in your rental car and enjoy the flexibility and convenience of exploring Poland at your own pace!
---
---