Some of the links in this post are affiliate links. This means if you click on the link and purchase the item, I will receive an affiliate commission at no extra cost to you. All opinions remain my own.
Are you looking for the perfect destination to celebrate Valentine's Day with your significant other? Look no further!
We have rounded up a list of 17 charming and romantic locations in the USA that are perfect for Valentine's Day getaways. From cozy mountain retreats to lavish beach vacations, there is something for every couple on this list.
So pack your bags and get ready to fall in love all over again at one of these dreamy destinations.
Related posts:
Table of contents:
New York City, New York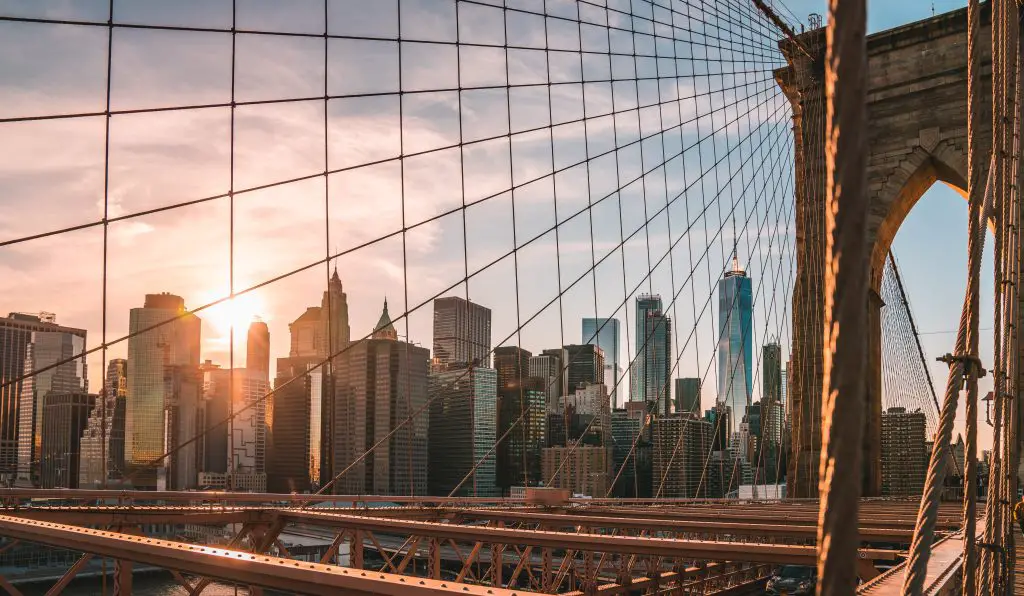 The city that never sleeps is a romantic destination, with its many iconic landmarks, world-class dining and entertainment options, and stunning views of the skyline.
New Yorkers are used to the hustle and bustle of city life, but there is plenty of romance to be found in The Big Apple. From majestic landmarks like the Empire State Building to iconic experiences like a romantic walk through Central Park, NYC has something for everyone on Valentine's Day.
If you really want to switch things up this year, why not try a guided tour of some of New York City's most celebrated eateries? There is nothing more romantic than an intimate candlelit dinner at an acclaimed restaurant, after all. Enjoy a gourmet sampling at each place while you learn about their unique culinary specialties and share stories with your special someone. This journey through epicurean heaven is sure to leave your taste buds delighted as well as your heart!
San Francisco, California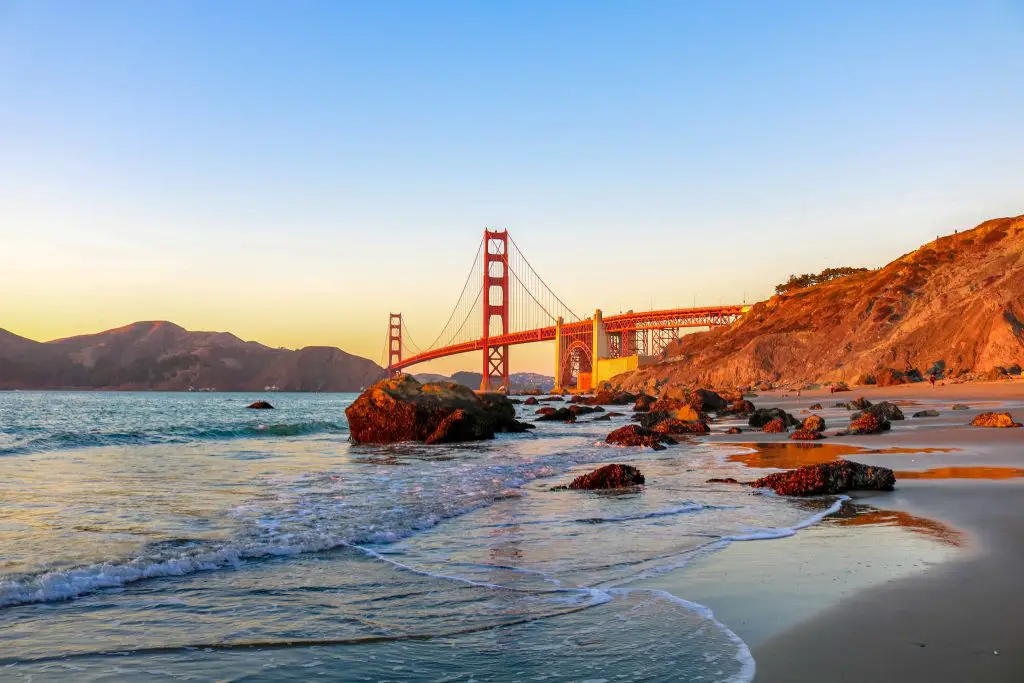 San Francisco is best known for its cable cars, the Golden Gate Bridge, Victorian-style homes, and fresh seafood, with renowned restaurants like Swan Oyster Depot and Sotto Mare Seafood Restaurant setting the bar for seafood lovers.
There are many romantic things to do in San Francisco to celebrate Valentine's Day. Some ideas might include:
Have a gourmet dinner at a fancy restaurant, such as the French Laundry or Atelier Crenn.
Go on a scenic drive up the Pacific Coast Highway to wine country, and visit a few wineries for tastings.
Take a sunset cruise around the bay, and enjoy the beautiful views of the city skyline.
Go on a scenic hike in the Marin Headlands, and enjoy a picnic lunch with a view of the Golden Gate Bridge.
Take a cooking class together, and learn how to make a fancy meal or a new type of cuisine.
Whatever you decide to do, the important thing is to spend quality time together and show your love and appreciation for each other.
Charleston, South Carolina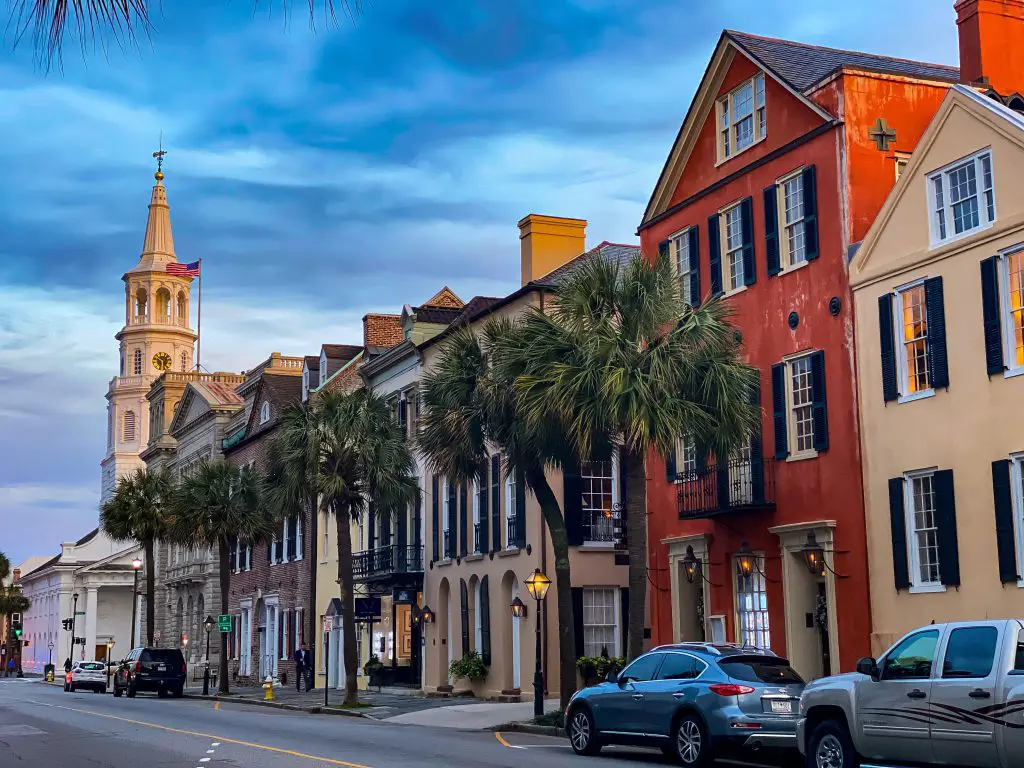 With its cobblestone streets, award-winning restaurants, and four centuries of history to soak up, it's no wonder the charming city of Charleston, South Carolina is known for its authentic Southern charm.
But forget roses and chocolates for Valentine's Day – why not treat your special someone to a fully romantic evening in Charleston? Take a carriage ride together through the historic district, with views of some of the most gorgeous architecture in the south.
Afterward, head to one of the city's hidden luncheonettes for a traditional lowcountry meal.
Then pop champagne beneath one of Charleston's Spanish moss-draped trees while taking in the twinkling lights over the water – now that sounds like a truly unique way to celebrate!
Napa Valley, California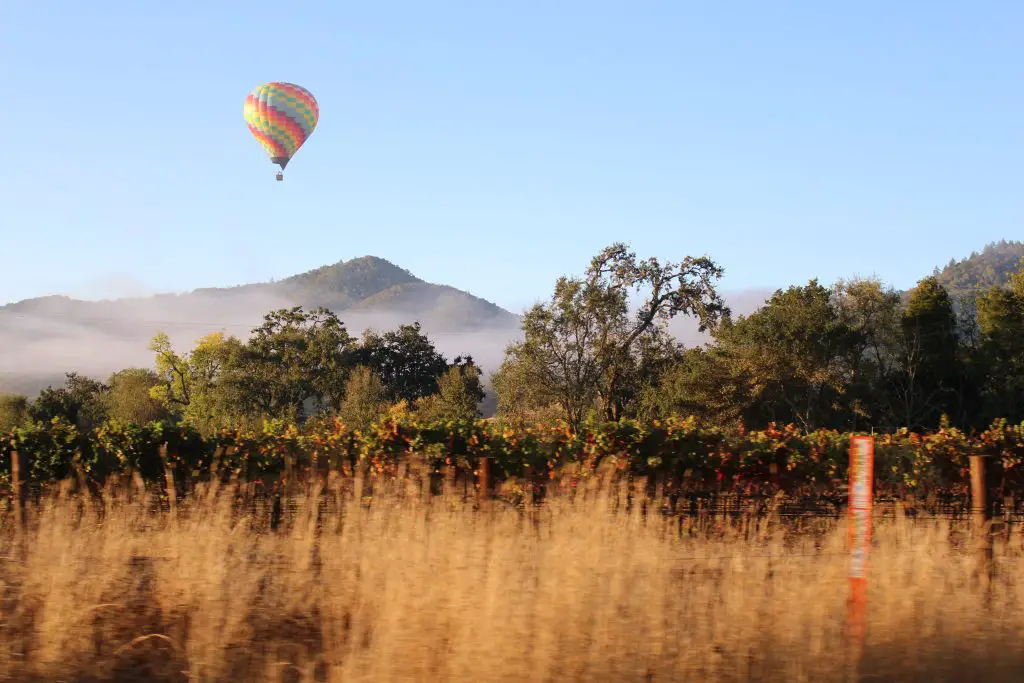 With its rolling hills, expansive wineries, and picturesque vistas of vineyards, Napa Valley has long been renowned as one of the most idyllic and romantic locations in the world.
Whether you are a wine connoisseur seeking out quality cabernets and chardonnays or an adventurer wanting to take in all of the stunning scenery this area has to offer, there is something for everyone.
This Valentine's Day, why not ditch your regular routine and head to Napa Valley for a unique experience?
Spend your evening relaxing on a hot air balloon ride while admiring the incredible views below. As you rise ever higher into the sky, you'll get to see some of California's most beautiful spots bathed in sunset oranges and pinks.
When you come down to ground level again, treat yourselves to some premium wine tasting before settling down cozy by a warm fireplace with your favorite person.
Savannah, Georgia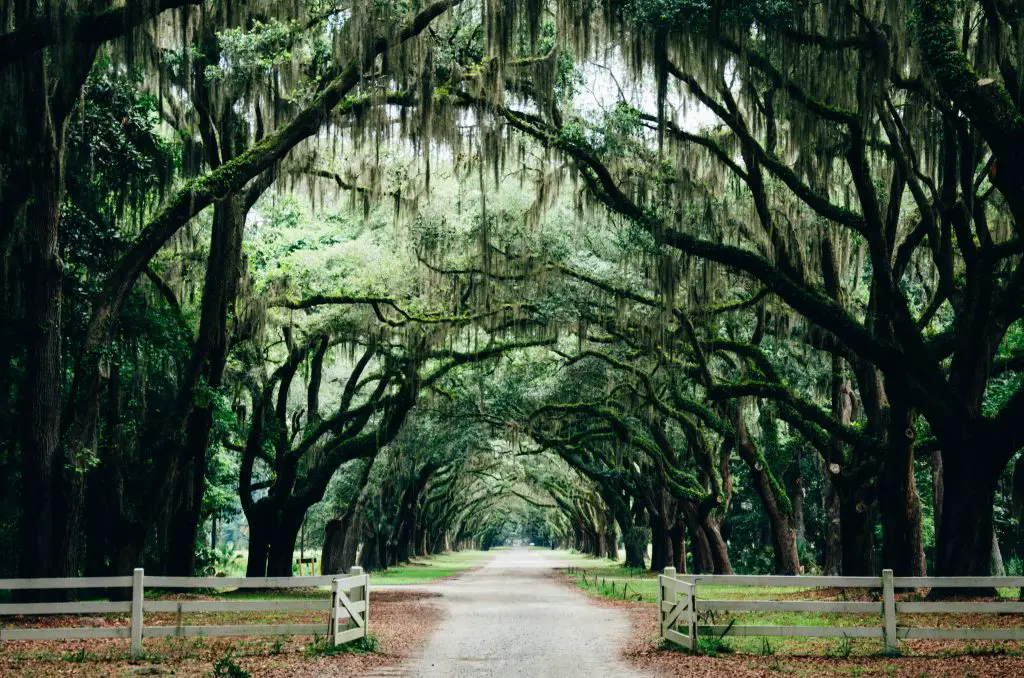 This charming Southern city is known for its historic mansions, beautiful parks, delicious seafood, and Southern hospitality, which makes it a perfect and unique destination for celebrating Valentine's Day!
The city features fabulous restaurants, dreamy bed-and-breakfasts, historic monuments, as well as secluded spots that offer the ideal setting for an intimate romantic evening.
For instance, take a stroll along the Savannah River and watch the sunset while enjoying old Spanish moss trees. Afterward, pick up some freshly caught seafood or enjoy upscale cuisine at one of the numerous eateries around town. After dinner, cap off the night with a romantic horse-drawn carriage ride through Savannah's historic cobblestoned streets all lit up under fairy lights.
What better way to say "I love you" than this dreamy getaway?
Miami, Florida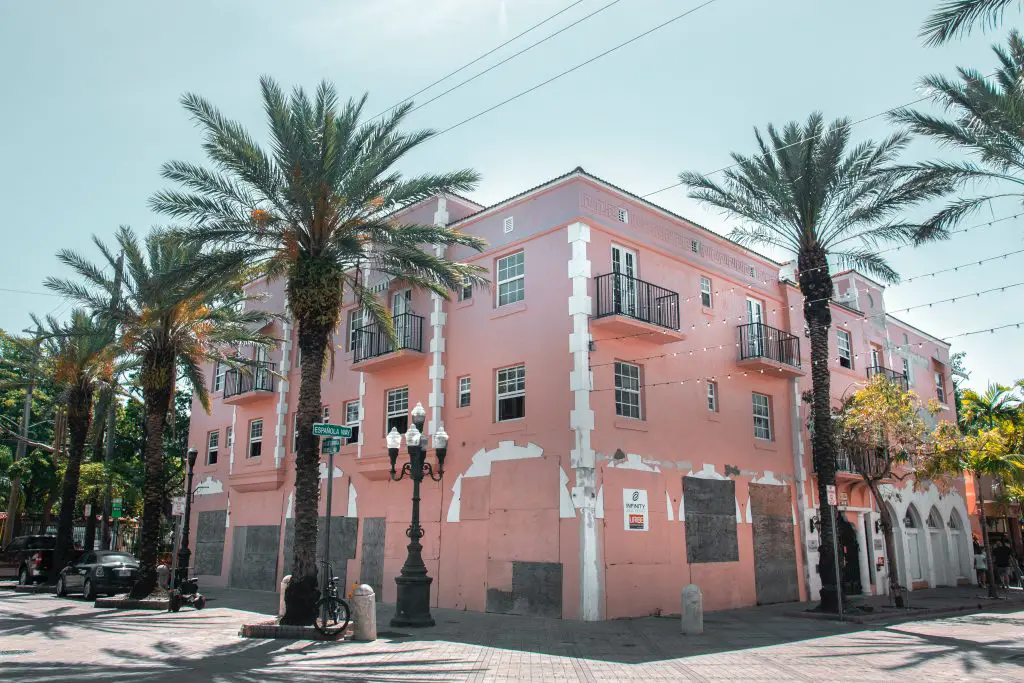 This vibrant city is known for its beautiful beaches, vibrant nightlife, and delicious Latin American cuisine.
If you're looking for something out of the ordinary, consider an afternoon in Little Havana. Grab a bite to eat at one of the authentic eateries, learn about Cuban culture and art, buy some handmade cigars and explore a variety of colorful shops. Then, finish off the day with an exhilarating salsa lesson – that's sure to have your heart beating faster!
Surely you can't ask for anything more romantic than that!
Las Vegas, Nevada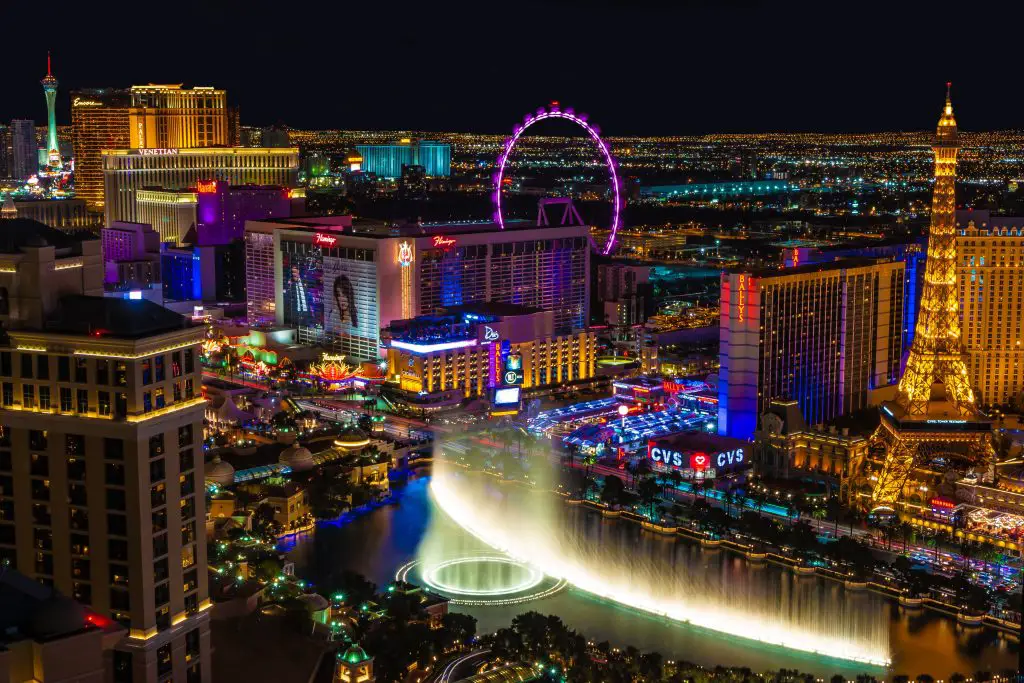 The city of sin may not seem like a typical romantic destination, but it has a variety of luxury hotels, fine dining options, and entertainment options to make for a memorable Valentine's Day.
You can plan a romantic Valentine's Day experience with the many attractions that this city has to offer. Start with a gondola ride through the Venetian hotel's canals. Then go up to the Eiffel Tower viewing deck. As these are some of the most Instagrammable places in Las Vegas, don't forget to take some pictures!
You can spend the rest of the evening romantically strolling through the Vegas Strip while appreciating the spectacularly artistic signs, or enjoying a view of the mountaintops at either end of the desert oasis, it's sure to be joyfully unforgettable. Or alternatively, enjoy a romantic dinner at a top-rated restaurant, such as L'Atelier de Joel Robuchon or Picasso.
There are a lot of luxury hotels to choose from in Las Vega. A flower delivery service can add another layer of romance to your stay no matter where you stay when you use it to decorate your room in order to surprise your loved one.
New Orleans, Louisiana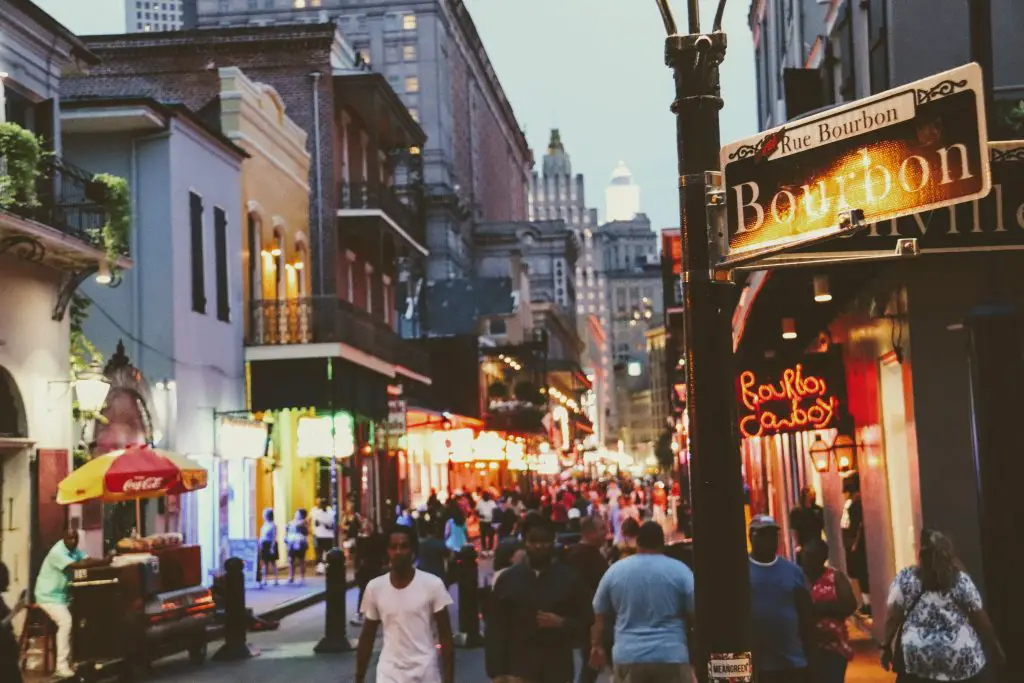 This vibrant city is known for its delicious Creole cuisine, vibrant nightlife, soulful jazz music, and historic French Quarter.
For adventurous couples looking for an unconventional way to celebrate Valentine's Day, how about spending the evening exploring the city on a ghost tour? Hear eerie stories of real hauntings as you marvel at some of the oldest buildings in town. After dark, put your detective hats on and search for spooky specters that are believed to roam throughout the great crescent city.
With New Orleans' beautiful French Quarter architecture setting the backdrop, there's no better way to make Valentine's Day extra special this year!
The Florida Keys, Florida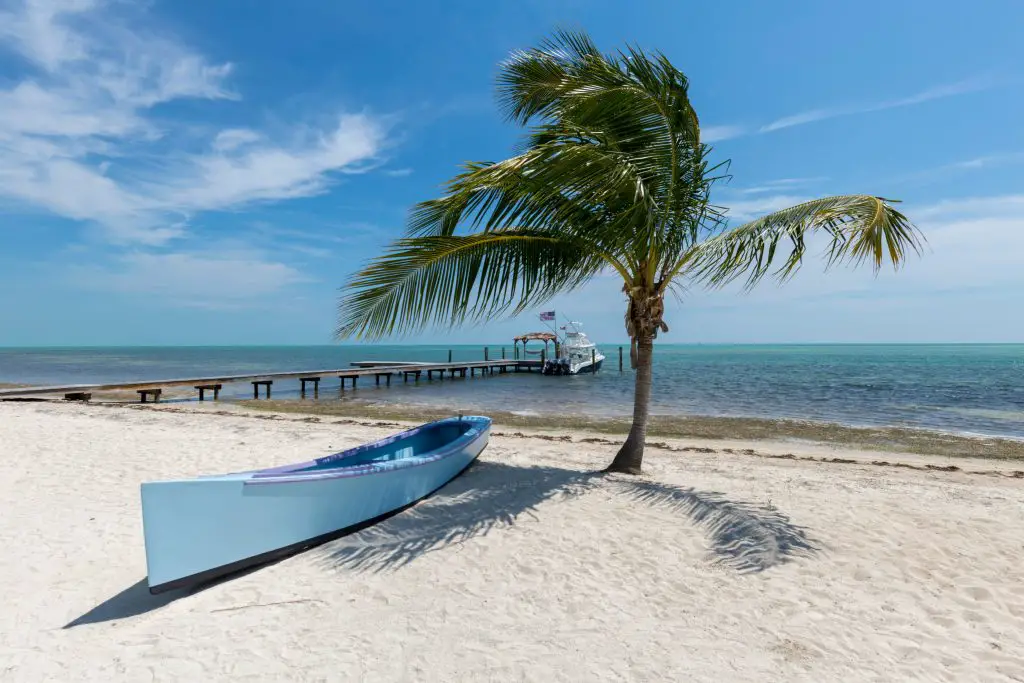 This string of tropical islands is a great place for a romantic getaway, with its beautiful beaches, fishing, and water sports.
The Florida Keys are known for their balmy climate, crystal clear waters, and relaxed Key West culture. If you're looking to inject a little romance into your Valentine's Day celebration this year, why not consider planning a romantic getaway to this idyllic paradise?
Take a leisurely stroll down Duval Street and enjoy some delicious key lime pie. Rent out a houseboat for the evening – stargaze under the blanket of stars as you drift aimlessly in the warm night air.
Venture out on fishing trips, explore tropical paradises, or even just relax with your significant other on the beach and watch the sun set together.
No matter what kind of activity you choose to do together, celebrating Valentine's Day in The Florida Keys is guaranteed to be an unforgettable experience!
Santa Fe, New Mexico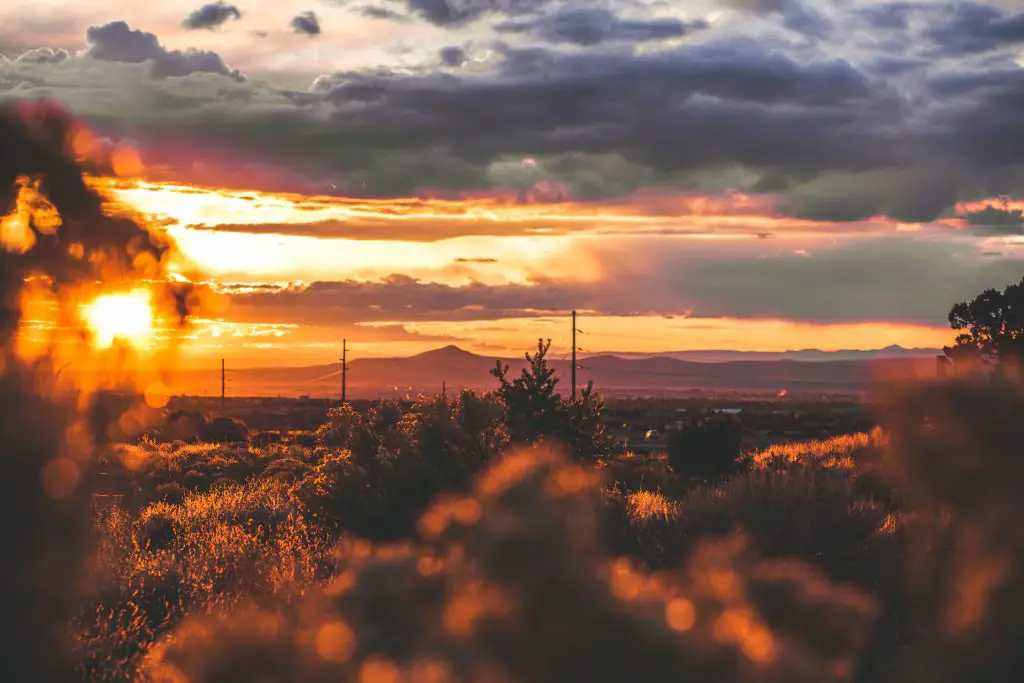 This charming Southwest city is known for its beautiful adobe architecture, fragrant art galleries, delicious Mexican cuisine, and stunning landscapes that make it the perfect romantic escape.
During the day you can take a pottery or ceramics class. Santa Fe is known for its vibrant arts scene, and there are many studios and galleries that offer pottery and ceramics classes. You and your partner can learn a new skill and create something special together.
After your class, you could head into the city for a romantic dinner at one of Santa Fe's many fine dining restaurants.
If you don't want the night to end, go stargazing. Santa Fe is located in a region with very little light pollution, making it a great place for stargazing. You and your partner can pack a blanket, some hot cocoa, and head out to a secluded spot to take in the beauty of the night sky.
Portland, Oregon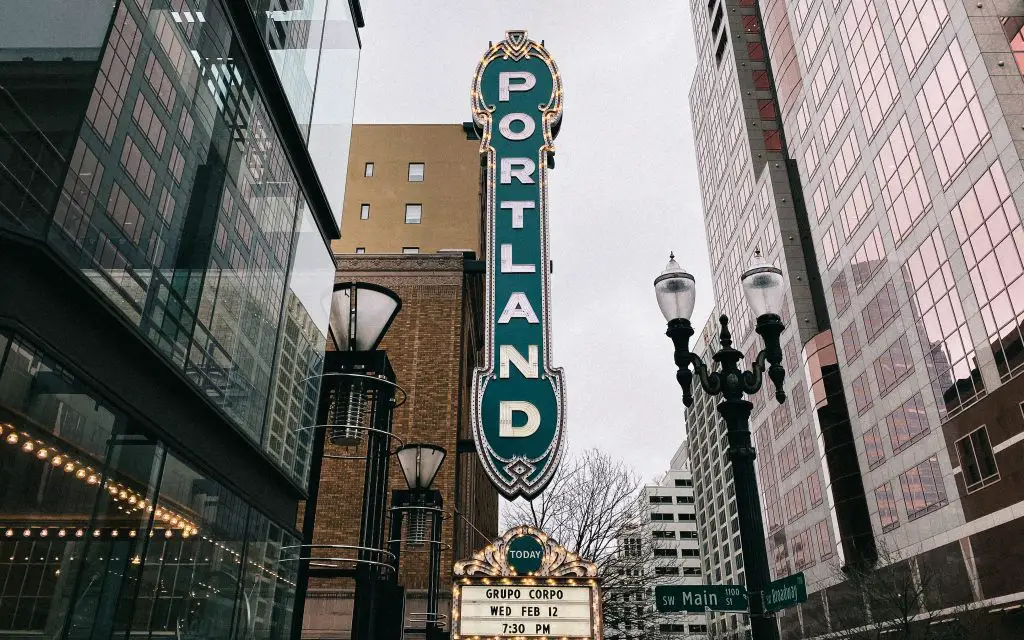 This hip and vibrant city is known for its craft beer, vibrant music culture, delicious farm-to-table cuisine, and beautiful parks and gardens.
One unique way to celebrate Valentine's Day there would be to spend the day exploring Portland's many attractions. You could go on a morning hike in Forest Park – the one of the largest wilderness city parks in the U.S. – and admire breathtaking views of the cityscape from a bird's eye view before taking a picnic lunch to one of Portland's numerous public gardens.
In the evening, go out to a nice dinner. Portland has a thriving food scene, with many restaurants offering special menus and prix-fixe dinners for Valentine's Day. Consider making reservations at a cozy, intimate spot like Andina, which serves Peruvian cuisine, or Luce, which has a romantic atmosphere and Italian-inspired dishes.
Another way to spend the evening is to go to a concert or show. Portland has a vibrant arts scene, and there are often concerts and shows happening on Valentine's Day. Check out what events are happening at venues like the Arlene Schnitzer Concert hall or the Portland Opera.
No matter where you choose to create memories on Valentine's Day in Portland, it'll surely be full of unforgettable experiences!
Seattle, Washington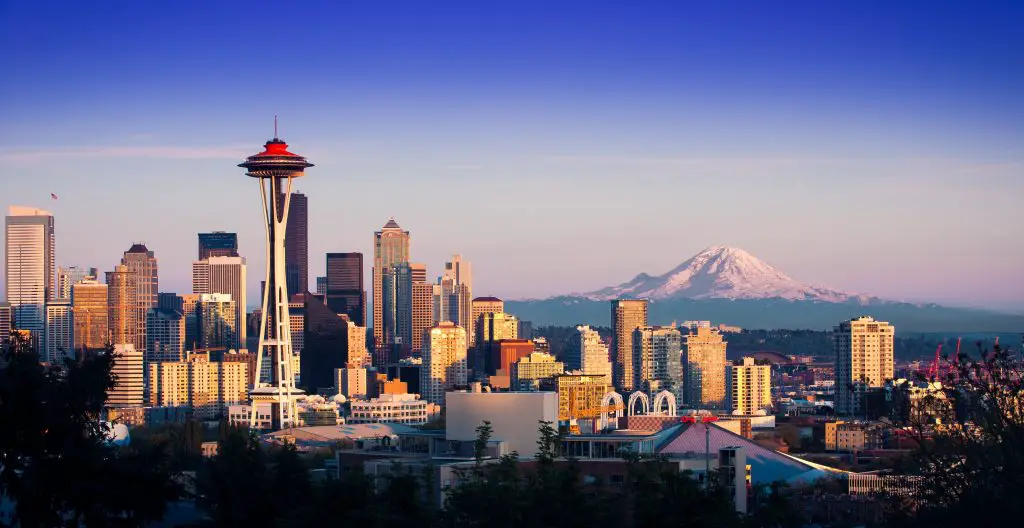 Seattle is widely known for its impressive skyline, iconic Space Needle, and stunning views of Mount Rainier, but the city also offers plenty of unique ideas for celebrating this Valentine's Day.
One unique way to celebrate Valentine's Day in Seattle might be to go on a tour of the city's famous chocolate factories. Seattle is home to several chocolate makers, and many of them offer guided tours that allow visitors to learn about the chocolate-making process and sample some of the finished product. You and your partner could visit a few different factories and taste a variety of chocolates, from truffles to bars to drinking chocolate.
After the tour, you could head out for a romantic dinner at one of Seattle's many excellent restaurants.
Denver, Colorado
This vibrant city is known for its beautiful mountain setting, delicious craft beer, and outdoor recreation opportunities.
For an exciting way to celebrate the day of love might be to take a romantic horse-drawn carriage ride through the city. Many companies in Denver offer carriage rides through the historic neighborhoods and along the picturesque streets, providing a unique and intimate way to experience the city. You and your partner can snuggle under blankets and take in the sights and sounds of the city while being transported in style.
After your ride, you could head out for a nice dinner, a food tour, or go ice skating at one of Denver's outdoor rinks. There are so many things to do in Denver that you can definitely find something that would be fun for both of you!
Boston, Massachusetts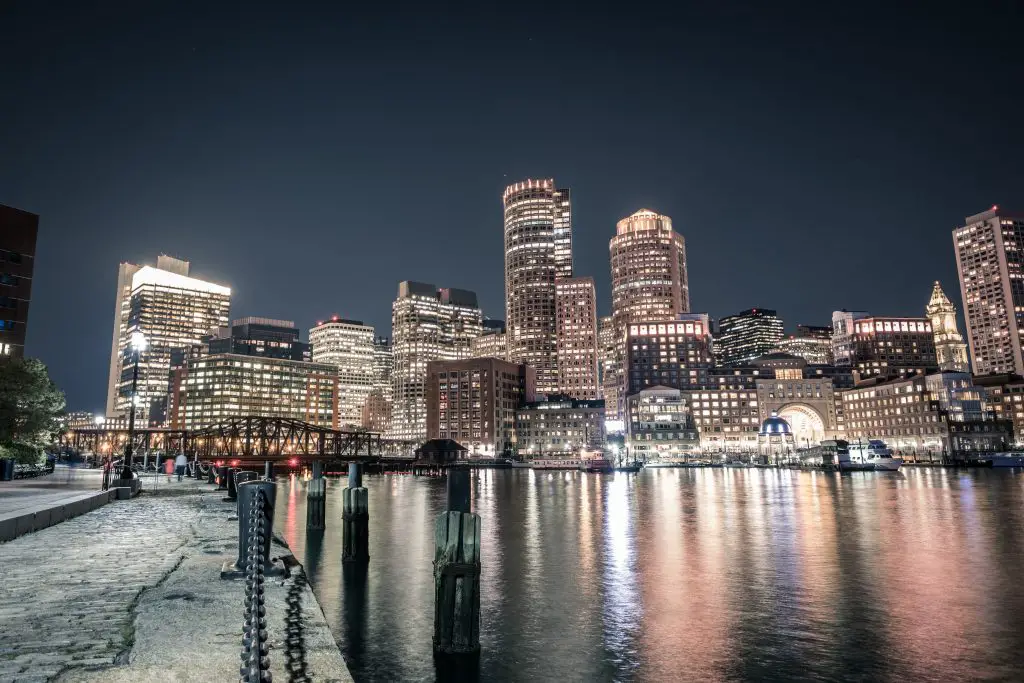 This historic city is known for its charming neighborhoods, delicious seafood, and beautiful parks and gardens. It's an amazing place to celebrate the romantic season of Valentine's Day!
For those looking for something unique to do for the day of love, take your partner out for a night of music and comedy at one of the Boston improv shows. Not only is it sure to be an entertaining evening, but it will also be a memorable bonding experience between you both.
Austin, Texas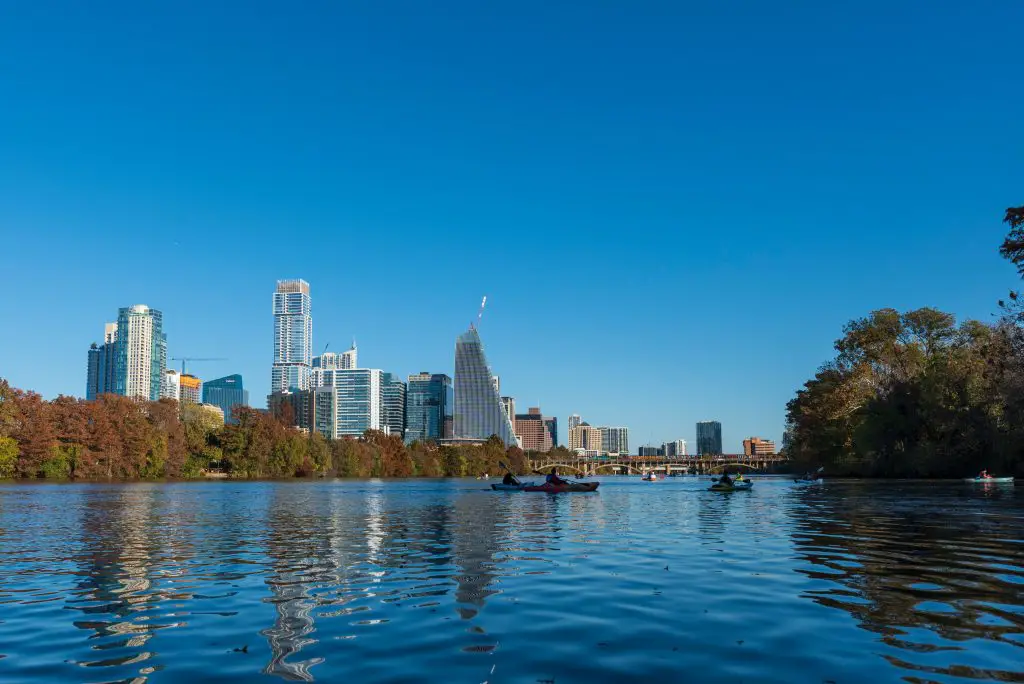 This vibrant city is known for its delicious barbecue, live music scene, and beautiful parks and waterways.
One unique way to celebrate Valentine's Day in Austin might be to take a romantic sunset cruise on Lady Bird Lake. Many companies in Austin offer sunset cruises on the lake, which is located in the heart of the city and surrounded by beautiful parks and hiking trails. You and your partner can relax on the deck of the boat as you watch the sun go down and enjoy views of the city skyline. Some cruises also offer live music and refreshments, making for a truly memorable evening.
After the cruise, you could head out for a nice dinner or go dancing at one of Austin's many live music venues.
Chicago, Illinois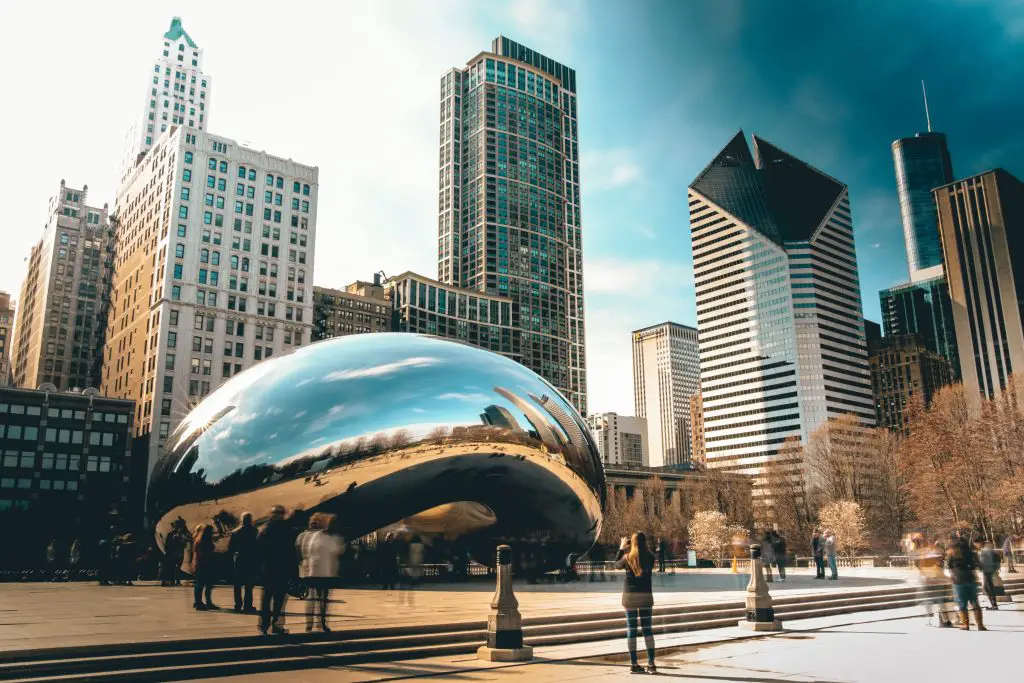 This vibrant city is known for its stunning skyline, delicious cuisine, and world-class museums and cultural attractions – the perfect ingredients for a romantic Valentine's Day.
One unique way to celebrate Valentine's Day in Chicago might be to take a scenic helicopter tour of the city. Many companies in Chicago offer helicopter tours that allow you and your partner to see the city from a bird's eye view. You'll be able to see iconic landmarks like the Willis Tower and the John Hancock Center, as well as the beautiful Lake Michigan shoreline. The experience of soaring above the city in a helicopter is sure to be exciting and memorable.
After your tour, you could head out for a nice dinner or go ice skating at one of Chicago's outdoor rinks.
Aspen, Colorado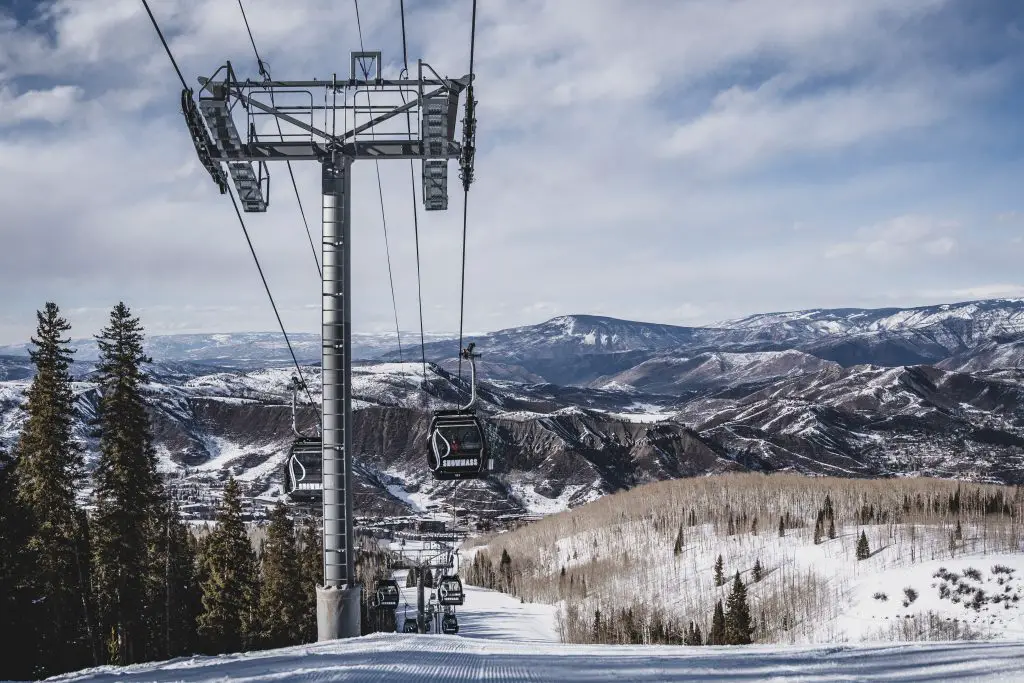 This picturesque mountain town is known for its luxury ski resorts, fine dining, and stunning mountain setting. It offers some of the best world-class pistes in North America and the Rocky Mountains.
You can take a romantic ski or snowboard lesson together for a Valentine's Day. Many of the world-class ski resorts offer ski and snowboard lessons for couples. You and your partner can learn a new winter sport together and enjoy the beautiful mountain scenery.
After your lesson, you could relax in a hot tub at your hotel or go out for a nice dinner at one of Aspen's many excellent restaurants.
Alternatively, you could take a scenic drive through the surrounding mountains and go snowshoeing or cross-country skiing in a more secluded setting.
---
Travel tips and tricks:
I highly recommend trying these tools for yourself – not only will you save money, but you'll also create memories that last a lifetime. Happy travels!
---