Some of the links in this post are affiliate links. This means if you click on the link and purchase the item, I will receive an affiliate commission at no extra cost to you. All opinions remain my own.
Climbing picturesque mountainous terrain while listening to water gushing somewhere in the background and ending the climb at a majestic waterfall – that's just a glimpse of the blueprint of hiking in waterfall trails. 
And if you're someone who loves the idea of a good hike, witnessing the grandeur of waterfall hikes is something you should add to your bucket list of must-have experiences.
So, grab your hiking equipment (here's what you'll need for a day hike), take plenty of water and snacks, and let's go discover the top 5 waterfall hikes in Europe – they're stunning, scenic, and spectacular! 
If you're around till the end, you'll also learn about additional safety tips when visiting and hiking around waterfalls.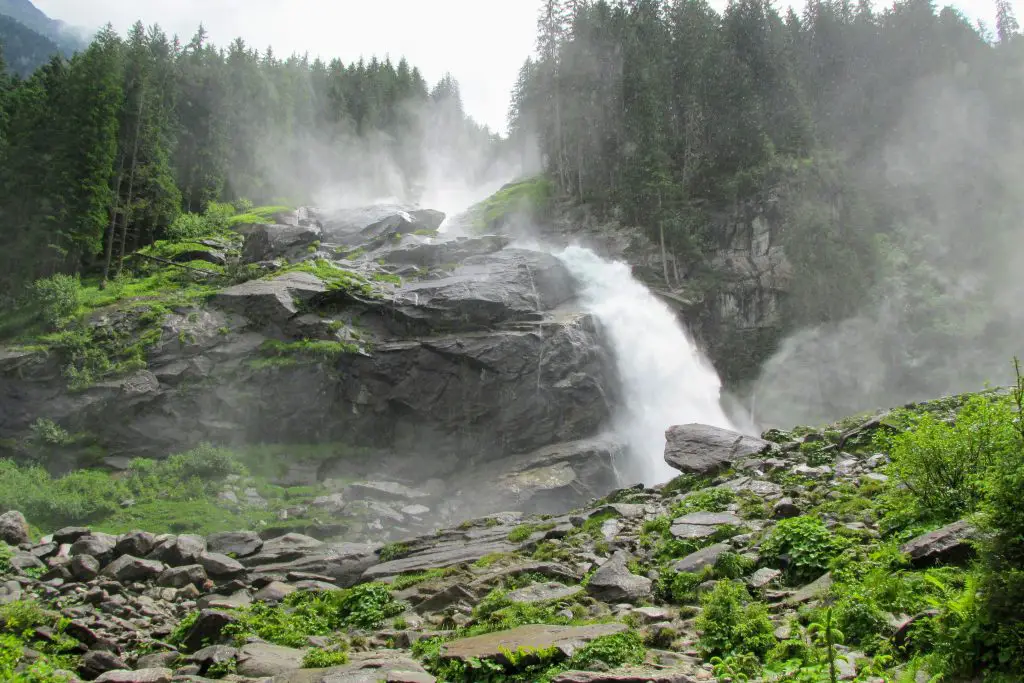 Krimml Waterfalls trail (Austria)
Krimml Waterfalls are 380 meters high which makes them the highest waterfall in Austria. There is a hiking trail with multiple viewpoints of the waterfalls built more than 100 years ago. It costs Eur 5 and is open from April to October.
The waterfalls are in three stages and are truly magnificent. The water comes from an Alpine glacier and is really cold. On sunny days you can see rainbows in the mist created by the waterfall.
The hike of the Krimml Waterfalls trail is 4.15 kilometers long and takes around 4 hours to go round-trip. The first level of the waterfall takes just 10 to 15 minutes to be reached from the parking lot and it can be also accessed by strollers and disabled people.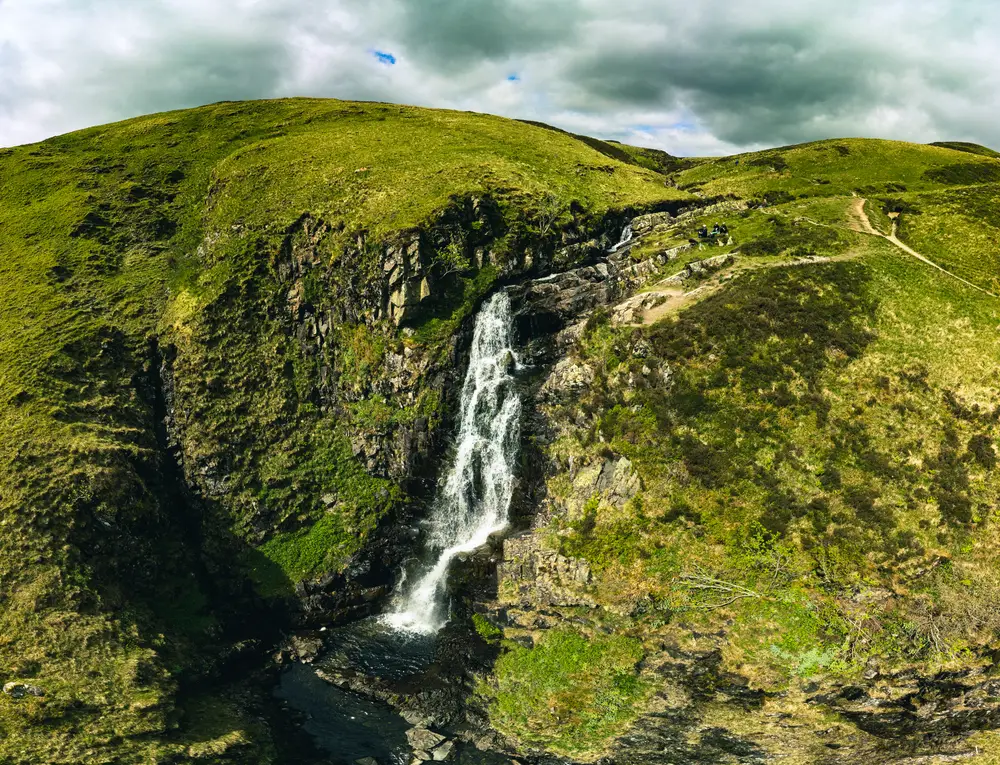 Grey Mare's Tail (Scotland)
Grey Mare's Tail – a beautiful waterfall plunging 60 meters deep from Loch Skeen into the valley of Moffat –  is located in Southern Scotland. 
It offers an incredible hiking experience with an easy to moderate difficulty level, making it perfect for families. The trail covers 4 kilometers and takes around 2 to 3 hours. 
Its upland landscape allows hikers to witness the effects of glacial erosion, and the breathtaking views it offers are second-to-none.
Plus, it is home to diverse wildlife; you can spot ring ouzels, ospreys, and falcons, in addition to rare species of plants.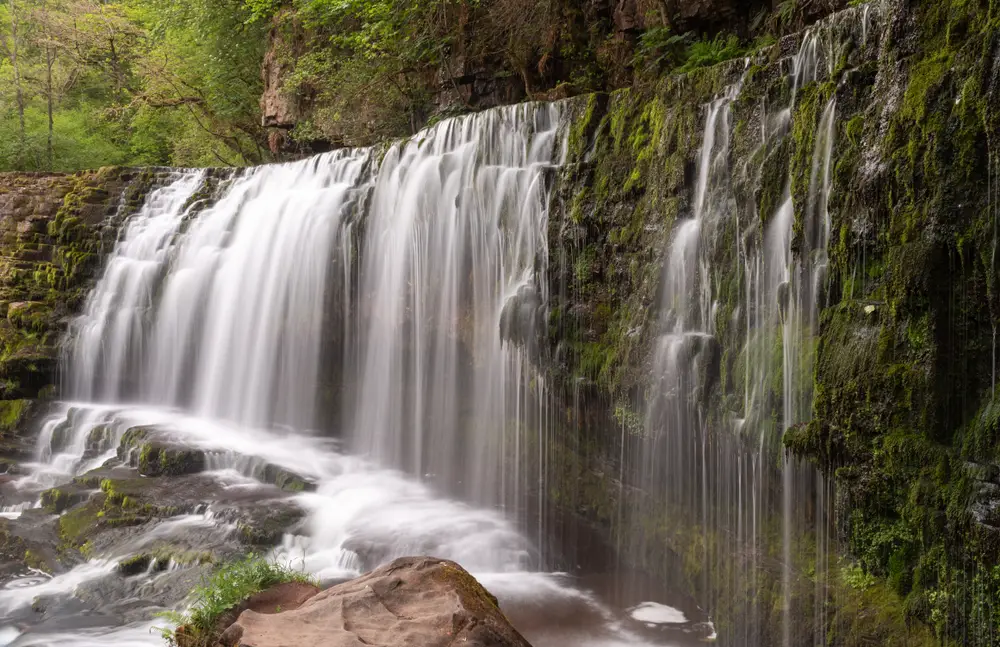 The Four Waterfalls Trail (Wales)
Another waterfall hike in Europe is the Four Falls Trail. Located in the Brecon Beacons National Park of South Wales, it hosts a 9-kilometer trail with a relatively easy difficulty level and will take you up to 3 hours to cover.
As the name suggests, you'll get to see four different waterfalls during your hike, namely Sgwd y Pannwr, Sgwd Isaf Clun-Gwyn, Sgwd yr Eira, and Sgwd Clun-Gwyn. Each of these showcases scenic beauty as unique as its name!
Additionally, this hike will satisfy your inner nature-lover; there are stunning caves, steep-sided gorges, and numerous wildlife species to see (and click Instagram-worthy pictures of).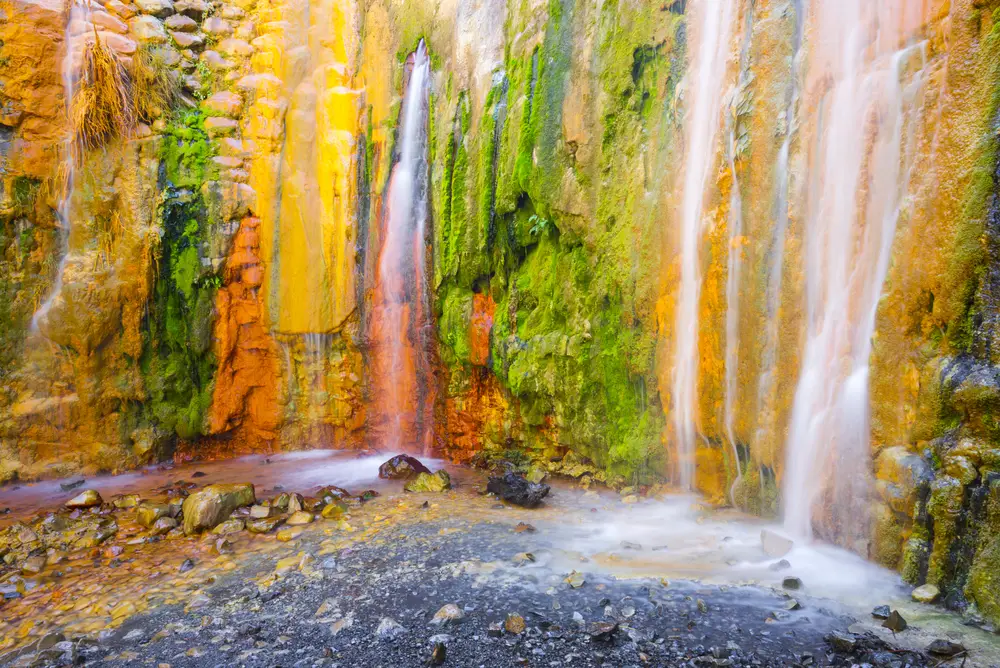 The Cascade Of Colors (Spain)
'The Cascade of Colors' –  located in La Palma Island – is a mesmerizing waterfall hike in Europe, the experience of which will make you feel like you've reached the garden of Eden.
You can begin hiking from Los Brecitos and go down the 11-kilometer path, which covers an elevation of approximately 0.6 kilometers. The safe plus easy walk will take you 3 hours (or more).
It is best when experienced on a nice and sunny day of spring. If you're worried about the heat, make sure to take plenty of water, food, and sunscreen, and you'll be good to go. 
At the end of the hike, you'll witness a plethora of colors, including beautiful hues of yellow, green, orange, and ochre – expect yourself to be left in awe!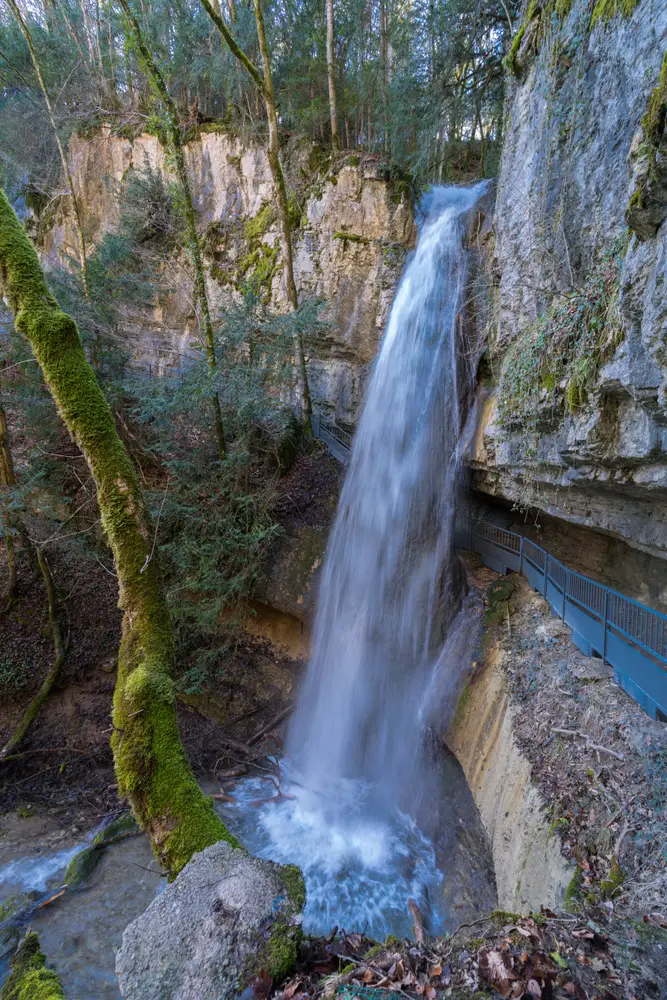 Angon Waterfall (France)
Located above Lake Annecy is the 60-meter high (and super stunning), Angon Waterfall, offering another wonderful waterfall hike in Europe. It is perfect for canyoning enthusiasts and nature-loving peeps. 
The 2.5-hour, 4.2-kilometre-long hike is of moderate difficulty, but because it can get slippery at times, taking along children wouldn't be a good idea.
One of the best hikes leading to this waterfall starts at the Angon car park and leads to a steep walk up the forest via a well-marked pathway. It then proceeds to lead to the site of the waterfall itself while providing exceptional views of gorges and snow-capped mountains along the way.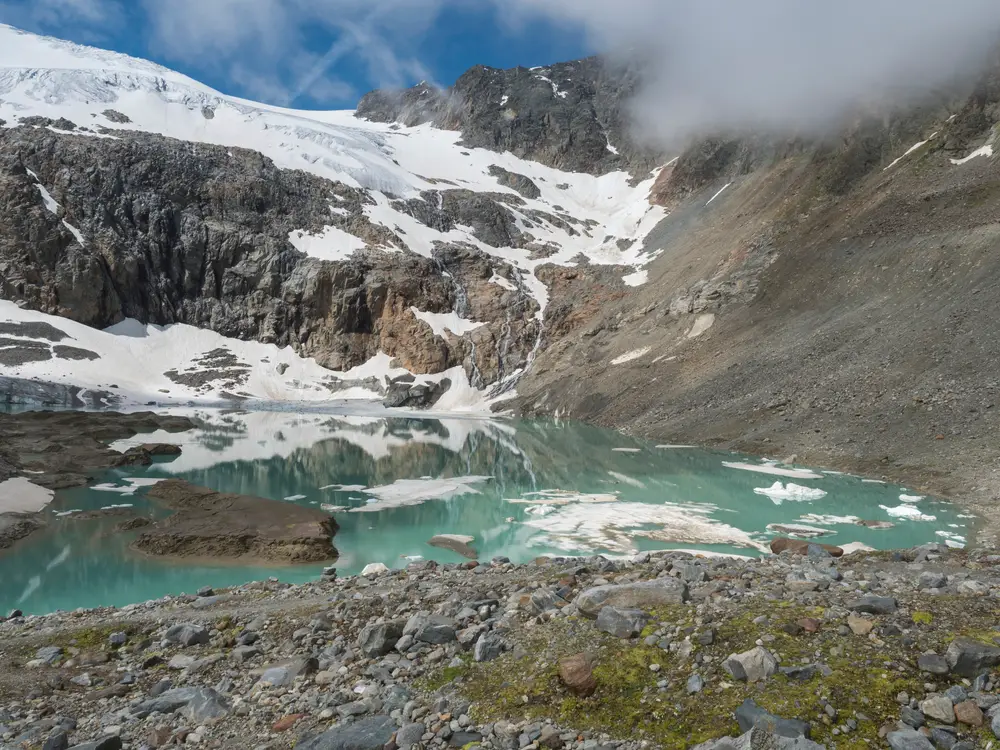 Wild Water Trail To Sulzenau Waterfalls (Austria)
Providing scenic views of two waterfalls, idyllic lakes, and huge glaciers, the wild water trail to Sulzenau Waterfalls provides a thrilling experience of natural wonders. 
Its length is a whopping 22 kilometers divided into three stages. The first section goes along the Reutz river and ends at the 180-meter high Grawafall waterfall. 
The second stage continues from here and goes as far as the 200-meter high Sulzenau Waterfalls.
The third part leads to the base of the Sulzenauferner glacier while providing you with stirring views of glacier-fed lakes along the way.
The Wild Water Trail sure is one of the best waterfall hikes in Europe.
Enjoy Waterfall Hikes In Europe … But Stay Safe!
You can tend to get carried away by the excitement of going hiking but remember – safety comes first. Here are a handful of tips you can follow to make sure you and your loved ones have the time of your life on the trails while staying safe.
Stay On Developed Trails 
Try not to stray from the officially maintained trails designated for hiking, especially if you're with your children.
Watch Your Step On Waterfall Hikes In Europe
Watch your footing at every step of the way (especially if you're a rookie hiker) – you'll often find algae-covered rocks, slippery spots, and uneven ground. Plus, make sure to find a solid location while clicking pictures.
Take Necessary Equipment
A flashlight, adequate water and food, and a good pair of hiking boots are examples of what you should carry with you. With the ongoing global pandemic, carrying a cute face mask would also ensure undisturbed entry to places that require masks. 
Do Not Lean Over The Top Of Waterfalls
As beautiful as waterfalls are, always refrain from leaning over ledges at the top. 
Conclusion
Hiking is fun. 
But hiking along waterfall trails is extra fun.
And the good news is – there are hundreds of options to choose from, with five of the top waterfall hikes in Europe being listed in this blog.
If you've been to any of these waterfall trails (or any others), share your experience in the comments below!