Some of the links in this post are affiliate links. This means if you click on the link and purchase the item, I will receive an affiliate commission at no extra cost to you. All opinions remain my own.
Some of the best things to do in Gran Canaria include visiting Aqualand Maspalomas and Palmitos Park. These are popular attractions, and if you buy a ticket for both there is a considerable discount.
One thing to remember though – Aqualand Maspalomas and Palmitos Park visit take time, so plan these on separate days. This is a good thing, as if you choose to go, you have plans for two days on a Gran Canaria vacation.
Aqualand Maspalomas
Aqualand near Maspalomas is open all year round and offers many water attractions for adrenaline seekers. It's one of the biggest water parks in Europe, so visiting it is a must, if you enjoy water attractions.
Note that you can purchase the tickets to the park online, but you can't use them on the same day. So prepare in advance, if you plan to go there.
I visited the waterpark at the very beginning of May, and I have to say that it was worth the price. On a condition that you don't object to the cold water and spend there a few hours on attractions, not just sunbathing.
Even though I come from Northern Europe, it was a bit cold in May. After each attraction, I tried to dry down in the warm sun.
You can estimate whether it will be ok for you if you check your hotel's pool. The water temperature seemed the same as in any other pool on the island, so manage your expectations during a colder time.
One advantage of going in May was that there were no queues anywhere. According to the signs, you can get a fast-track ticket to get to the attractions faster, but during the low season, it's apparently not necessary.
You can bring your own food to the park, and a towel for sunbathing, as the food and the official sunbathing beds aren't included in the ticket price.
Note that the park closes at either 17:00 or 18:00 depending on the season, so plan to be there in a timely manner to enjoy the majority of rides and pools.
After visiting the Aqualand it's a good idea to finish your day by watching a sunset from the famous Maspalomas dunes. If you still have the strength to do it.
Maspalomas dunes
As the aqua park closes so early it gives you a perfect opportunity to catch the magical sunset over the Maspalomas dunes afterward.
Maspalomas dunes are like a little piece of a desert right next to the city. It is a Nature Reserve and a finalist of the 12 Treasures of Spain in 2007. There are 400 hectares of sand between the ocean and the city, and the sun setting down creates some majestic shadows between the dunes. If you go there in the off-season there is even a chance to get a people-free photo.
On one side of the dunes, there is a 58 meters high lighthouse, which is definitely worth a visit. If you go all the way from one side of the dunes to the other along the shore, you might even find the nudist beach.
Palmitos Park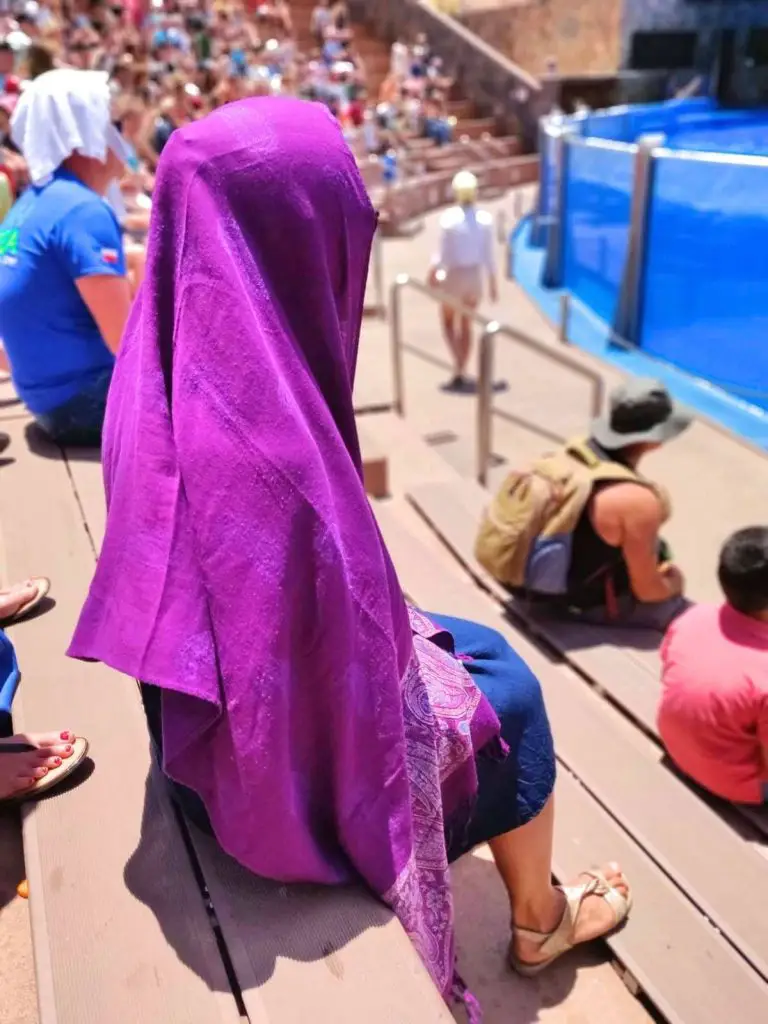 Palmitos Park is a 20-hectare botanical/zoo park located 10 km from Maspalomas. You'll find animals and plants from 5 continents in this park.
You can see different parrots, majestic flamingoes, toucans, emus, hornbills, pelicans, and many other birds in Palmitos Park. If you are interested to see how the birds are flying and hunting, you can go to see the show "Birds of Prey". See other available shows here.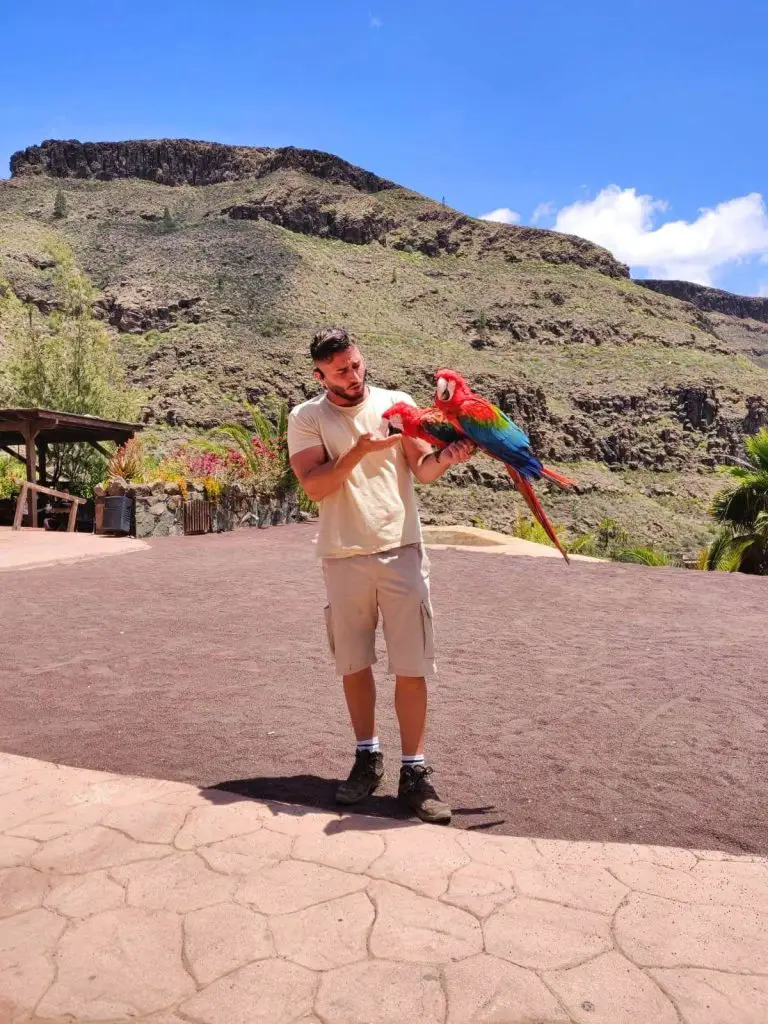 The park is full of fascinating plants. It boasts the biggest collection of beautiful orchids in Gran Canaria. There is also a cactus garden and a house of butterflies.
As the park is quite big, plan to spend several hours there. You can bring your own food and drink, just don't bring liquids in glass containers.
In the parks like this, I usually try to see as many animal shows as possible, as there the interaction between animals and humans is visible. One tip though is to try to go to the shows which you prefer as early in the day as possible, as animals tend to be more energized in the morning.
Overall this is a great place to spend a day and well worth the price. The park is quite big and has a lot to offer, so anyone can find something to enjoy.