Some of the links in this post are affiliate links. This means if you click on the link and purchase the item, I will receive an affiliate commission at no extra cost to you. All opinions remain my own.
Universal Studios, Florida, is a top-rated destination for tourists. Notoriously known for its thrilling rides, this place appeals to people of all ages looking for fun and excitement.
But Universal Studios is not just your run-of-the-mill amusement park. While there, you'll also find fantastic extras that offer visitors different unique experiences and thrills. 
From shows to unexpected tours, here are seven fantastic extra attractions to check out on your trip to Universal Studios, Florida.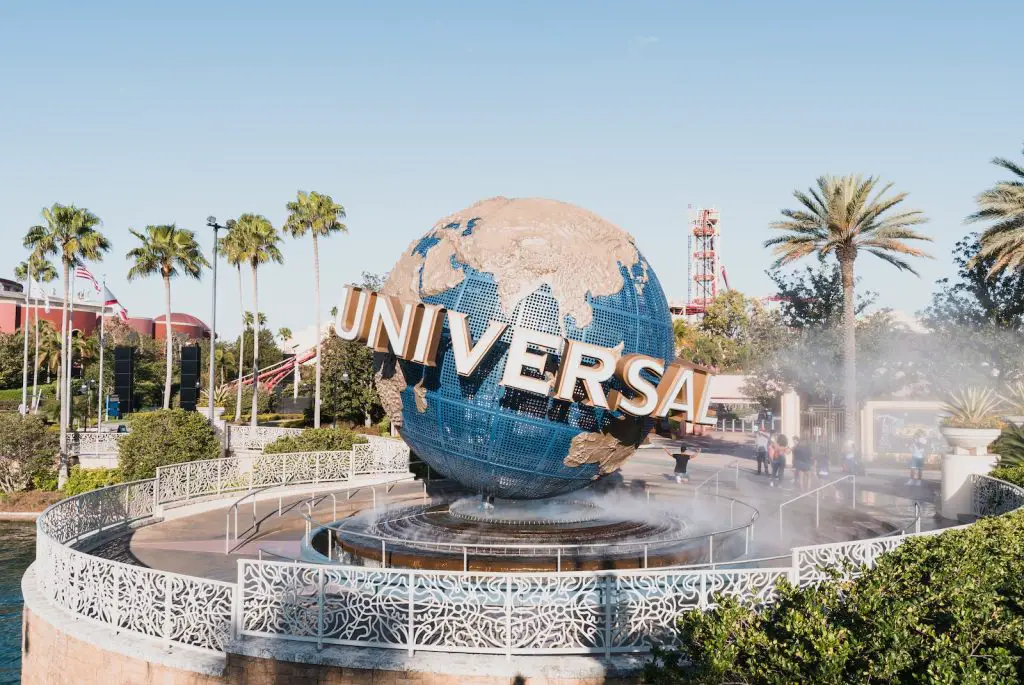 CityWalk
Before entering the theme parks, stop by CityWalk, a vibrant entertainment complex. This attraction offers visitors an array of dining, shopping, and nightlife options. 
While exploring CityWalk at Universal Orlando, remember to check out Emeril's Orlando, where you can savor the flavors of Louisiana with dishes like gumbo and jambalaya. But if you want a unique experience, The Cowfish Sushi Burger Bar has innovative sushi burgers that could satisfy your taste buds.
CityWalk isn't just about food. It's also a shopper's paradise, with various shops offering everything from souvenirs to high-end fashion. So, you may want to browse stores for beachwear, surf gear, and collectibles. 
Volcano Bay
Escape the heat at Universal Studios by indulging in a tropical paradise at Volcano Bay, a water theme park. This water oasis boasts thrilling water slides, a lazy river, and a wave pool. 
The park's centerpiece is the mighty Krakatau volcano, a stunning visual spectacle housing some of the most thrilling attractions. Visitors can plunge on the Krakatau Aqua Coaster as they navigate through dark twists and turns while being propelled by water.
In addition to the exhilarating rides, Volcano Bay offers plenty of opportunities to relax and soak up the sun. You can grab a spot at Waturi Beach or rent a private cabana for a more secluded experience. 
Islands of Adventure
Islands of Adventure is the place to be if you're looking for thrills and adventure. This theme park is divided into several islands with distinct themes and attractions. From superheroes to mythical creatures, there's something for everyone at Islands of Adventure.
While touring the Islands at Adventure, remember to stop at Marvel Super Hero Island. Here, you can meet iconic characters like Spider-Man, The Incredible Hulk, and Doctor Doom as you immerse yourself in the world of superheroes.
For a dose of prehistoric excitement, head to Jurassic Park. You will encounter life-sized dinosaurs, embark on a river adventure, and experience the heart-pounding Jurassic Park River Adventure. 
The Wizarding World of Harry Potter
Step into the charming world of Harry Potter at Universal Studios' The Wizarding World of Harry Potter. This immersive land brings J.K. Rowling's beloved books and films come to life in exquisite detail.
You could start your magical journey in Diagon Alley, a bustling wizarding marketplace filled with shops, restaurants, and hidden surprises. During your tour, you'll encounter stores like Weasleys' Wizard Wheezes that offer novelty items and magical jokes.
To continue your adventure, board the Hogwarts Express at King's Cross Station and travel to Hogsmeade in Islands of Adventure. While here, you'll enjoy walking the streets of the picturesque village, sampling treats from Honeydukes, and visiting the iconic Hogwarts School of Witchcraft and Wizardry.
Behind-the-Scenes Tours
Universal Studios also offers fascinating behind-the-scenes tours if you're curious about the magic behind the movies. These tours give visitors an insider's look at the world of entertainment.
The Universal Studios' Classic VIP Experience takes you on a guided tour through working soundstages, where you can witness the production process firsthand. This experience allows you exclusive access to popular attractions and restricted areas. 
Hollywood Rip Ride Rockit
The Hollywood Rip Ride Rockit roller coaster is a must-try attraction for thrill-seekers and music lovers touring Florida. This adrenaline-pumping ride allows you to select your own soundtrack while reaching speeds of up to 65 miles per hour.
In addition, the Hollywood Rip Ride Rockit boasts breathtaking drops, inversions, and a 17-story vertical climb. During your ride, you can capture the memories with the ride's built-in video recording system. The system also lets you purchase a personalized music video of your experience.
Character Meet and Greets
Universal Studios provides opportunities to meet and interact with your favorite characters from movies and TV shows. You can encounter characters ranging from superheroes like Spider-Man and the Transformers to classic figures like SpongeBob SquarePants and Scooby-Doo.
The meet and greets allow you to take photos, get autographs, and create magical memories with your favorite on-screen personalities. Remember to be keen for the scheduled character appearances throughout the park. That will ensure you don't miss the chance to meet your idols. 
Conclusion
Universal Studios, Florida, goes above and beyond to offer visitors fantastic extra attractions. From the vibrant CityWalk to the enchanting world of Harry Potter and behind the scene tours, there is something for visitors of all levels. So, on your next trip, ensure you explore these seven extra attractions to make your adventure unforgettable.