Some of the links in this post are affiliate links. This means if you click on the link and purchase the item, I will receive an affiliate commission at no extra cost to you. All opinions remain my own.
Nestled at the foot of the stunning Tatra mountains, Zakopane not only offers breathtaking views and vibrant folklore but also serves up an array of irresistible, traditional Polish dishes.
From hearty soups to delicious cheeses, and from robust meat dishes to the sweetest desserts, Zakopane's gastronomic offerings are as diverse as they are flavorful. Each dish tells a story, steeped in centuries-old traditions and shaped by the region's climate and culture.
So get ready to discover the delightful symphony of tastes and aromas that make up Zakopane's cuisine. Whether you're a dedicated foodie or a curious traveler, join us as we dig into some of the most celebrated dishes that Poland's winter capital has to offer!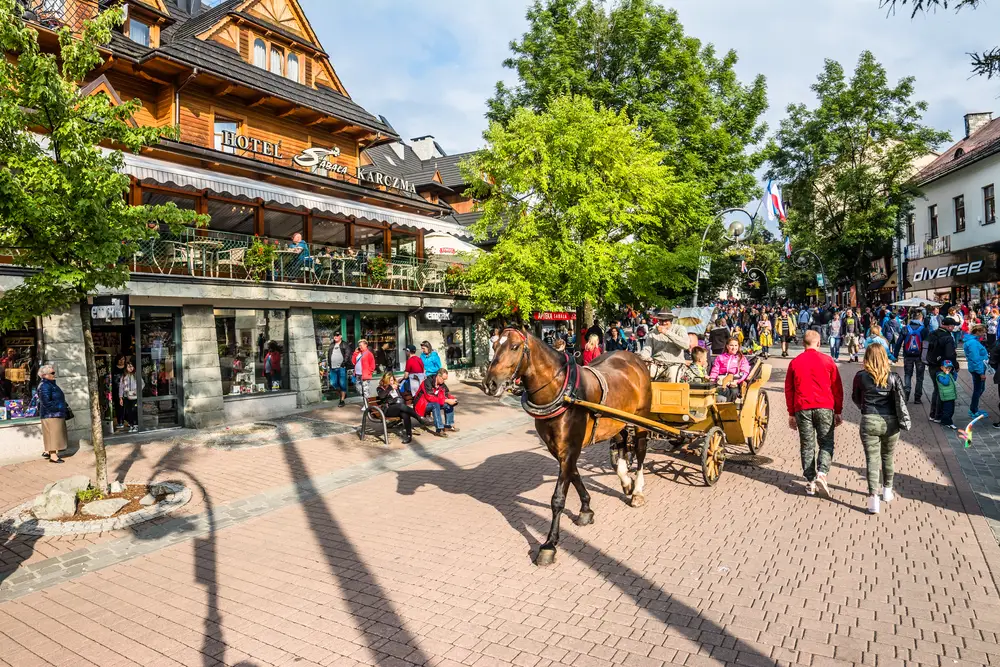 Table of contents:
What to Eat in Zakopane?
Zakopane is renowned for its unique cuisine that blends highlander traditions with Polish staples. Here are the best foods that every traveler should try when visiting Zakopane:
Oscypek (Smoked Sheep's Cheese)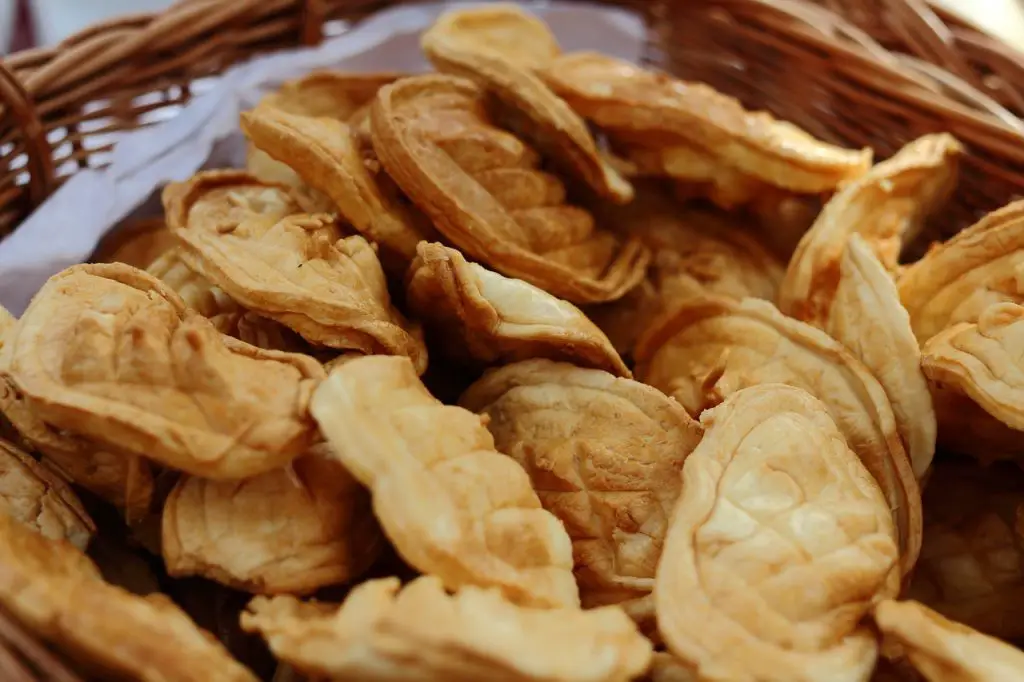 Undeniably, when it comes to gastronomic delights in Zakopane, Oscypek stands in a league of its own. This traditional smoked cheese, a symbol of the region's culinary heritage, is made from salted sheep's milk. The production process, unchanged for centuries, involves shaping the cheese into decorative forms and smoking it, which bestows upon it a distinct, alluring aroma.
A trip to Zakopane isn't complete without tasting grilled Oscypek served with a tangy cranberry sauce. Its flavor, a delightful blend of smoky, salty, and creamy, with a hint of tartness from the cranberries, is a testament to the region's culinary prowess.
Venture into local markets, where Oscypek is often showcased in beautiful spindle-like shapes, showcasing artisan craftsmanship. It is not just a cheese, but a cultural tradition that embodies the spirit of Zakopane.
Pierogi z Bryndzą (Dumplings With Cheese)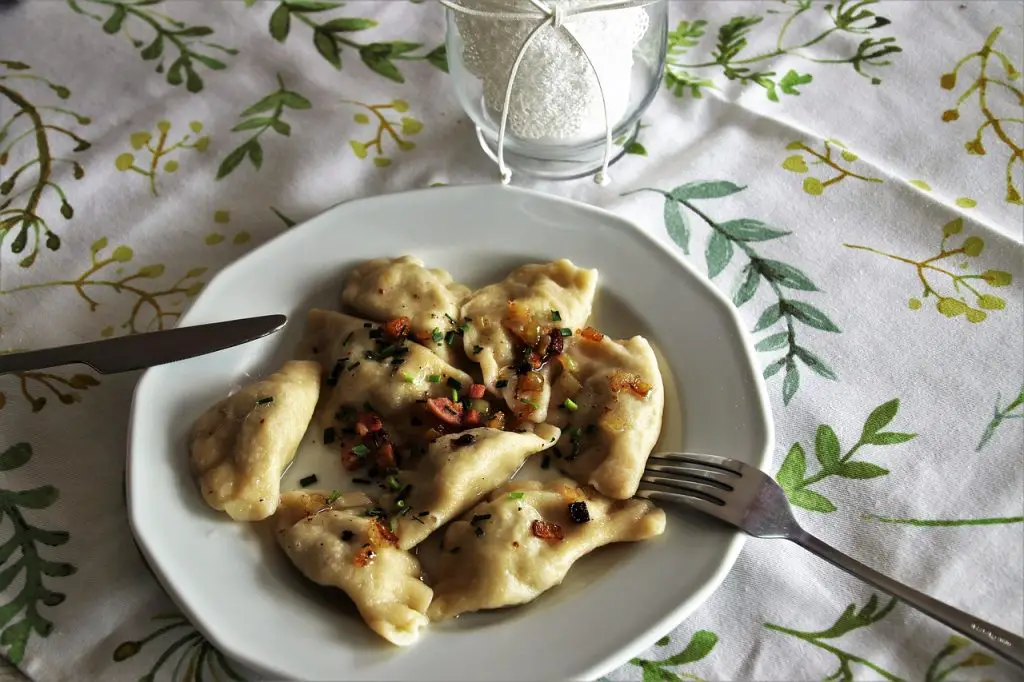 Pierogi z Bryndzą are a must-try delicacy in Zakopane. These delicious Polish dumplings are stuffed with local bryndza cheese, a crumbly and tangy sheep's milk cheese that complements the soft dough exquisitely.
These Pierogi are the embodiment of Zakopane's gastronomic tradition, combining local ingredients with culinary craftsmanship. Savor each bite and discover why they are a beloved staple in this Polish mountain town. Don't miss this authentic Polish comfort food on your visit to Zakopane.
Moskole (Potato Pancakes)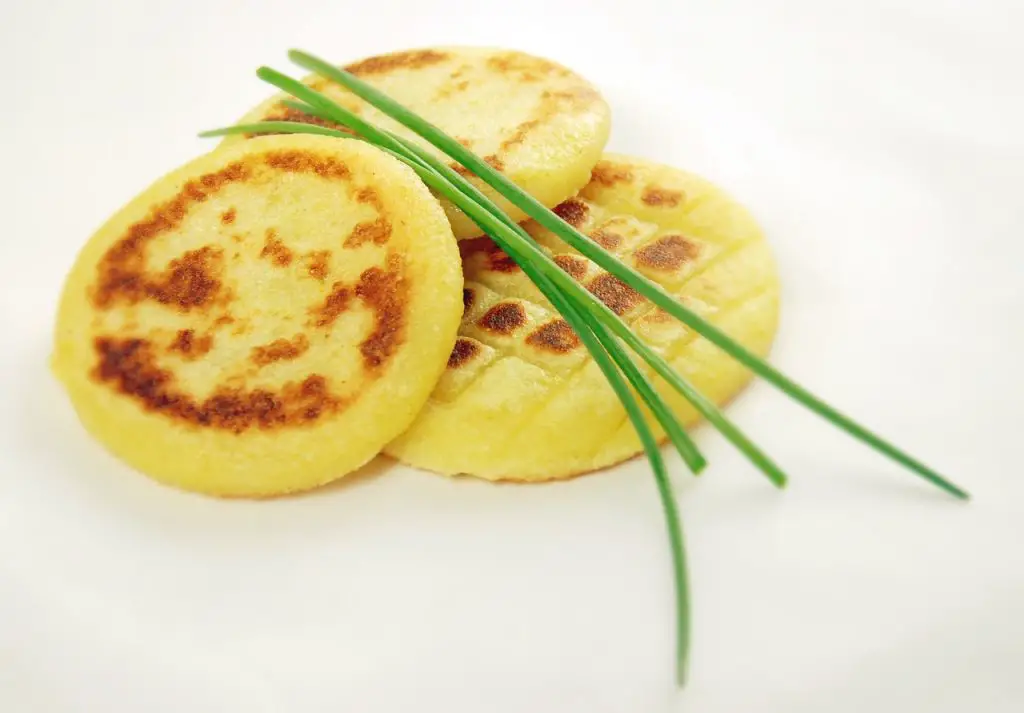 Moskole, a hallmark of Zakopane's culinary tradition, is one of the countless types of potato pancakes typical to the mountain region of Podhale. The beauty of Moskole lies in its simplicity. They are made with just cooked, well-mashed potatoes, flour, water, and salt. Depending on the housewife, the type of flour used can vary, highlighting the customizable nature of this humble yet delicious dish.
This regional delicacy was traditionally cooked on a heated metal plate in the highlander's kitchen, reinforcing its deep-rooted place in local gastronomy. Nowadays, it's celebrated as a regional dish and served in various forms, with different toppings according to personal preference, transforming it from a breakfast dish to an all-day treat. Be it in the heart of Zakopane or the home kitchens of locals, Moskole continues to symbolize the rich culinary heritage of this mountain town.
Żurek (Sour Rye Soup)
When you're visiting Zakopane, Poland, one dish that absolutely cannot be missed is Żurek. Known for its distinctively sour taste, Żurek is a traditional Polish soup that packs a flavorful punch. This rich soup soured with fermented rye starter, served with a boiled egg, is a staple in Polish cuisine.
Żurek is an incredible combination of white sausage, smoked meat, and sour liquid made from fermented rye flour. The soup gets its unique sourness from the fermentation of bread and rye, lending it a distinctive flavor that's hard to forget.
This sour soup, also referred to as "zurek" or "zur," is often served with kielbasa sausages, potatoes, and spices, adding a hearty dimension to the dish. It's popular throughout the year but finds special place on dining tables during Easter celebrations. So, if you're exploring the best Polish food in Zakopane, Żurek is a must-try.
Kwaśnica (Souerkraut Soup)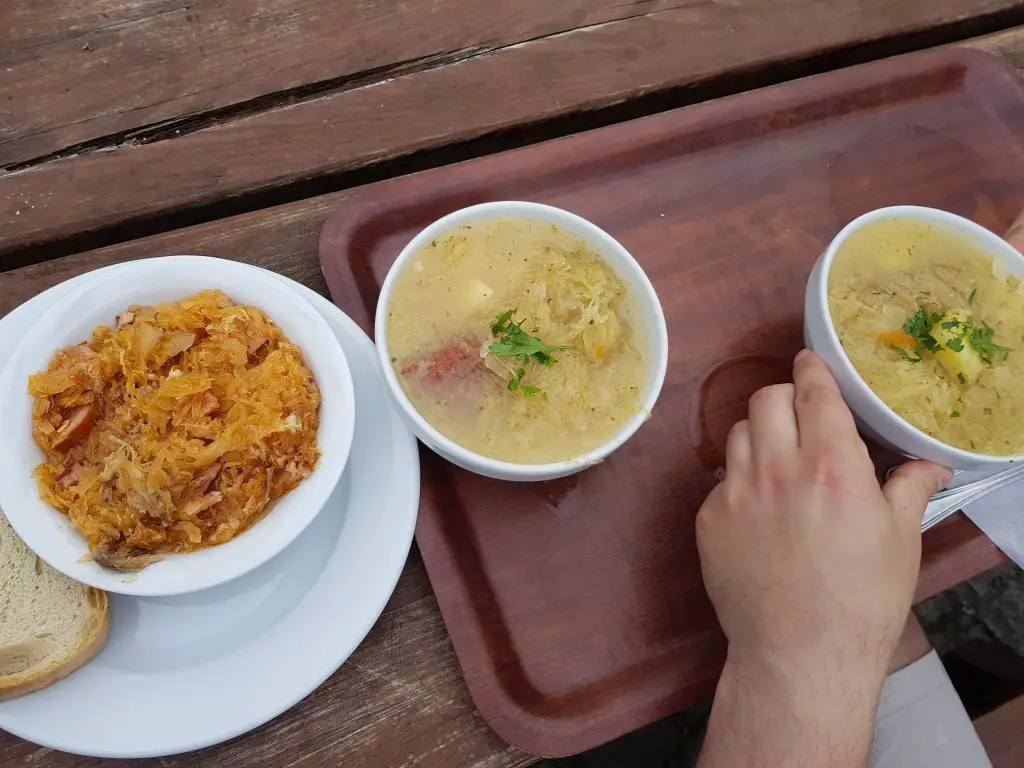 Stepping into Zakopane, you are bound to be ensnared by the tantalizing aroma of Kwaśnica, a traditional dish deeply ingrained in the culinary culture of the Tatra Mountains. Kwaśnica, in essence, is a flavorful soup that perfectly melds the richness of fermented sauerkraut juice and smoked meat, creating a sensory delight that is both smoky and sour.
This delightful soup from the Podhale region is often paired with potatoes or bread, making it a hearty and satisfying meal that warms you from within. Unlike kapuśniak, a similar Polish cabbage soup, Kwaśnica stands out for its thicker consistency and distinctly meaty texture, originating from the inclusion of smoked pork ribs and bacon.
The sourness of Kwaśnica, referred to in its name, is one of its distinguishing characteristics, offering a unique and unforgettable taste experience. If you're in Zakopane, do not miss the chance to savor this unique Polish delicacy and be immersed in the richness of its flavors. Whether you're a fan of traditional foods or a culinary adventurer, Kwaśnica is a dish that's sure to impress!
Gołka (Cow's Milk Cheese)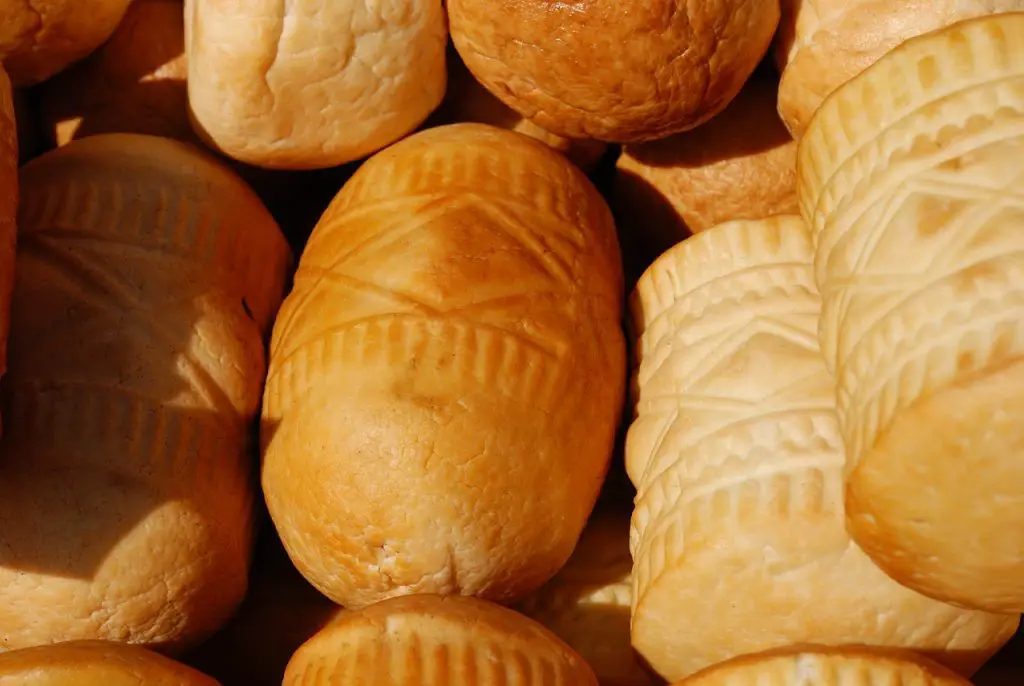 A quintessential part of Polish food in Zakopane is Gołka, a unique cheese offering unlike any other. Traditionally associated with the region of Silesia, Gołka is a distinctive Polish cheese made exclusively with cow's milk. It shares similarities with Oscypek, another popular cheese, but Gołka holds its own charm with its distinct cylindrical shape and attractive surface pattern from the wooden molds.
Despite its firm exterior, Gołka cheese delights with its springy and delicate texture, coupled with a slightly salty aftertaste. This delicious combination makes it an excellent addition to a range of dishes, or it can be savored on its own as a delightful snack. It's usually served sliced, with bread and pickles
One can't simply miss out on trying Gołka when visiting Zakopane. Its unique taste and texture, as well as the traditional method of its production, make it a true embodiment of Polish gastronomy.
Jablecznik (Apple Cake)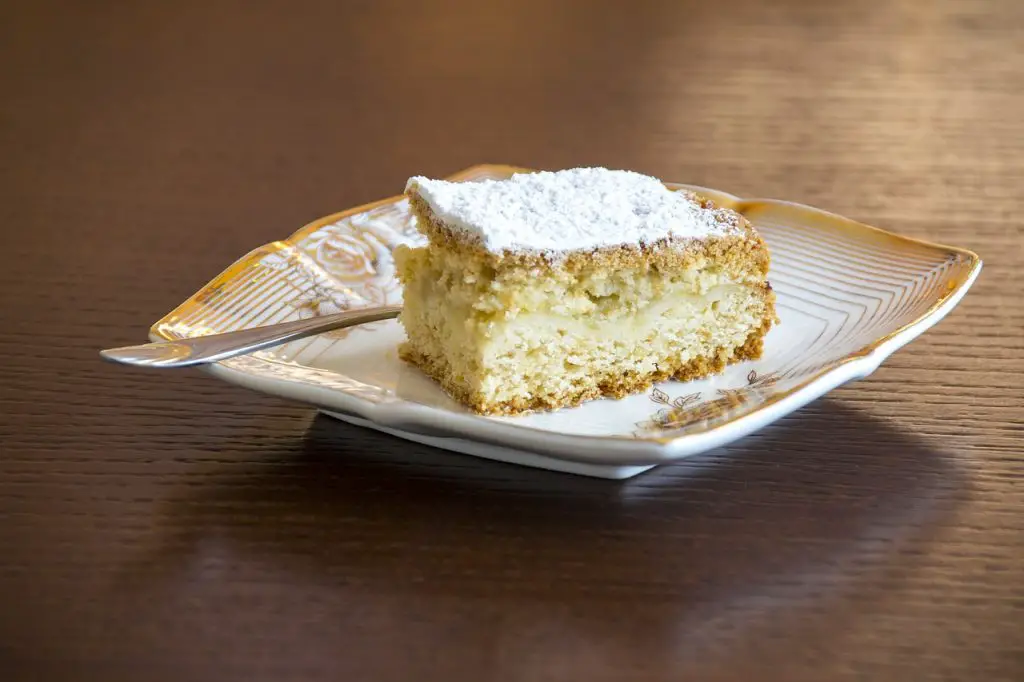 Jabłecznik is more than just an apple cake; it's a hallmark of Polish gastronomy that seamlessly combines homey comfort with a delightful explosion of flavors. The Polish-style apple cake features a generous layer of sweet, tangy apple filling resting on a soft, lemony crust, turning an ordinary dessert into an irresistible treat.
One of the magical elements about jabłecznik is its incredible versatility. While traditional recipes call for a sponge or pastry layer, others experiment with a crispy crumb topping for added texture. Simultaneously rich and delicate, this dessert delights with its low sugar content and wholesome apple filling.
Despite its simplicity, jabłecznik is far from being overly sweet. It strikes the perfect balance between the crispy crust and the juicy apple interior, providing a satisfying bite each time. Whether served at a casual gathering or a special celebration, a slice of jabłecznik never fails to evoke a sense of warmth and nostalgia.
Placek (Cake)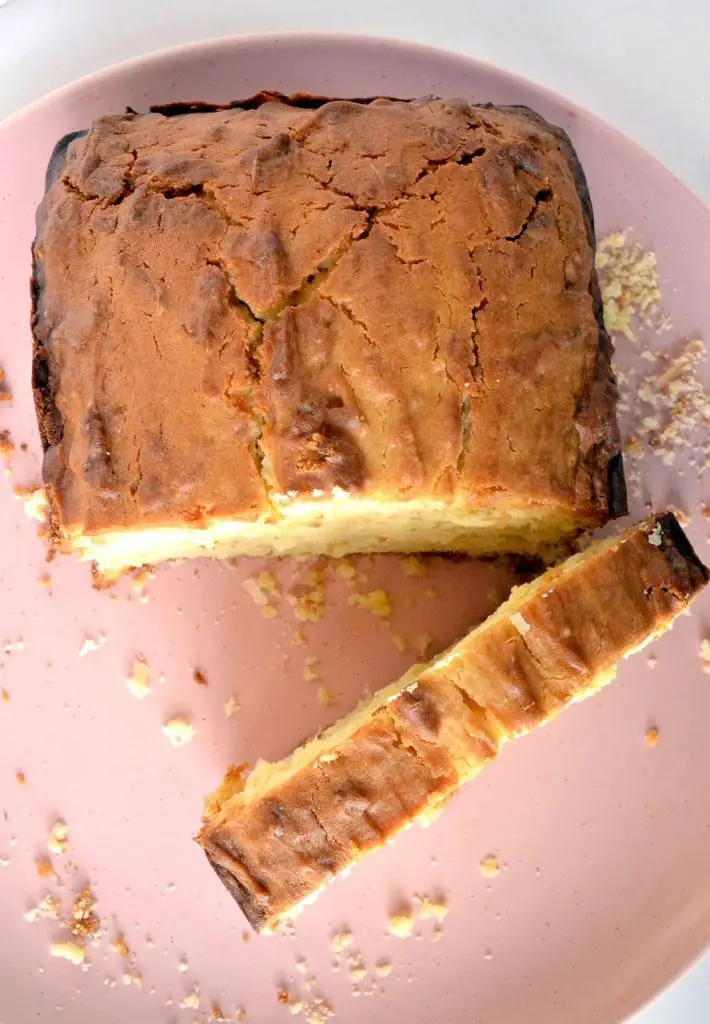 When exploring the culinary scene of Zakopane, it's impossible to ignore the local favorite, Placek. This isn't just any cake, Placek is a traditional Polish sweet bread which is often enriched with milk, eggs, and butter, giving it a rich and decadent taste.
In some areas with a high Polish population, Placek refers to a specific type of yeasted coffee cake, topped with a delightful crumb. This is no ordinary cake, it's a centerpiece of Polish holidays and special occasions, often enjoyed with a cup of coffee.
The highlight of Placek is its sweet and soft texture. It is often studded with raisins and crowned with an almond crisp topping, adding a delightful crunch. The hint of citrus from lemon extract combined with a crumbly sweet streusel makes it a must-try for anyone visiting Zakopane.
Szarlotka (Apple Pie)
No trip to Zakopane would be complete without tasting the delightful Szarlotka, also known as Polish apple pie. Differing from its American counterpart, Szarlotka is a perfect blend of a dense, cake-like crust, sweet stewed apples often spiced with cinnamon, and a crumble topping, embodying the charm of Polish desserts.
While the crust is thick and buttery, the apple filling is the star of this dish. It can be made with either cooked or raw apples, offering a delicious versatility to the pie. Also, it's worth noting that the name 'Szarlotka' interestingly shares with a popular Polish cocktail made of Żubrówka – bison grass vodka, mixed with apple juice and cinnamon.
So, when in Zakopane, don't miss out on the scrumptious Szarlotka. Whether enjoyed as a warming dessert after a hearty Polish meal or as a standalone treat with a cup of hot coffee, this classic Polish apple pie will undoubtedly leave a lasting impression on your taste buds.
Where to Eat in Zakopane?
You can find uncountable cozy places to eat traditional Polish food in Zakopane. You can look for the reviews online, or just go to Krupówki Street and check out the available "Restauracja" and "Karczma" eateries there.
Bakowo Zohylina Wyznio
Bakowo Zohylina Wyznio, an enchanting restaurant nestled in Zakopane, is a culinary haven for lovers of Polish cuisine. It is praised for its impeccable service and unique atmosphere. Housed in a traditional wooden building, its interior exudes an unmistakable charm that perfectly complements the delightful menu.
Visitors highlight the exceptional quality of food and the unique live traditional music that fills the air every night.
The Bakowo Zohylina Wyznio is renowned for its variety of delectable soups and also receives high praise for its tender and juicy pork dishes. Though it's recommended to book a table in advance, the restaurant is well worth the wait. After all, a good meal isn't just about the food—it's about the atmosphere, the service, and the feeling of experiencing something special.
Marzanna
A visit to Marzanna, a traditional Polish restaurant nestled in the heart of Zakopane, is an experience worth savoring. This restaurant boasts an interesting interior filled with vintage pieces, adding to the amazing atmosphere described by numerous visitors. The owner, a man of many talents, speaks English, Polish, and Russian and adds an additional layer of charm to the overall experience with his engaging personality.
As for the cuisine, it's all about traditional Polish food. Their pork and pierogi have received countless praises, the latter even having its recipe shared straight from the kitchen to a lucky guest!
Notably, some visitors have mentioned the place can get busy, and queues are common. But the consensus remains – it's always worth the wait. So, when planning your visit to Zakopane, make sure to leave a spot for Marzanna on your itinerary.
Restauracja Zakopianskie Smaki
Restauracja Zakopianskie Smaki is renowned for its authentic Polish, European, and Central European cuisine. Patrons rave about the excellent food and service. Customers are delighted by the generous portions.
The restaurant also stands out for its value for money. Despite its central location, prices remain reasonable, a rare find in such a tourist hotspot. Visitors also appreciated the speedy service and the friendly staff who made their dining experience even more enjoyable.
One unique feature of Restauracja Zakopianskie Smaki is its family-friendly atmosphere. With a dedicated play area for children and a stunning mountain view to enjoy, this restaurant is a perfect choice for family outings.
Bakowo Zohylina Niznio
Set in the picturesque heart of Zakopane, Bakowo Zohylina Niznio offers an authentic taste of Poland with an enchanting twist.
Stepping into the rustic and authentic interior of Bakowo Zohylina Niznio, you're welcomed by a lively atmosphere accentuated by the sound of live music. The warm glow from the open fire creates an inviting backdrop to the high-quality service and meals that cater to all types of palates, from vegetarians to barbecue lovers.
It's not just the food that makes Bakowo Zohylina Niznio shine, but also the dedicated and friendly staff who recommend and advise on the best options from the menu. Many customers celebrate the efficiency of the service, highlighting the "very fast serving" even when the place is bustling.
Prepare for a sensory journey as you sample traditional Polish dishes with a modern twist. According to satisfied guests, the restaurant's żurek (sour rye soup) is a must-try, while their potato pancakes and garlic soup have also received high praise.
Make sure to reserve a table in advance as Bakowo Zohylina Niznio is a popular spot, but the amazing live performance and scrumptious food make the wait worthwhile. Whether you're on a family trip, a romantic getaway, or a solo adventure, a visit to this gem is a surefire way to add an unforgettable highlight to your Zakopane experience.
Karczma Zapiecek
Karczma Zapiecek, nestled in the heart of Zakopane, is a must-visit for anyone craving authentic Polish cuisine. Known for its traditional food, this restaurant exudes an atmosphere that is both warm and inviting. Their signature dishes include the Highlander's borscht soup, the breaded chicken special, and a delicious pork loin served on a potato pancake.
The ambiance is equally as remarkable. Enjoy your meal while taking in the traditional decor and live music.
---
---