Some of the links in this post are affiliate links. This means if you click on the link and purchase the item, I will receive an affiliate commission at no extra cost to you. All opinions remain my own.
Nestled in the northern reaches of Europe, Finland may not be the first destination that comes to mind when planning a trip abroad. However, this small but mighty country is home to some of the most awe-inspiring wonders in the world, from the whimsical world of Santa Claus to the ethereal Northern Lights.
Finland is a country that begs to be explored, and travelers are sure to be enchanted by its natural beauty, rich culture, and friendly people. Let's take a closer look at the wonders of Finland, from the vibrant cities to the pristine wilderness, and discover why it's a destination that should be at the top of your travel bucket list.
Santa Claus Village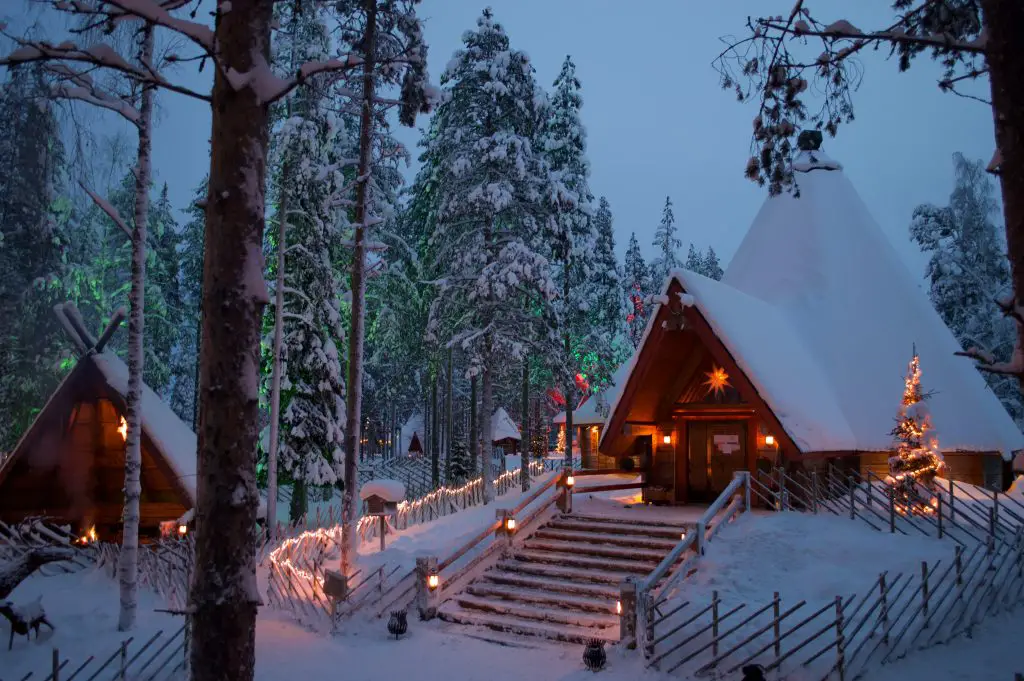 Santa Claus Village is a magical destination located in Rovaniemi in northern Finland. It's the official home of Santa Claus and is a popular destination for families and kids who want to experience the enchanting atmosphere of the holiday season year-round.
At Santa Claus Village, visitors can meet Santa Claus himself, write and send or hand-deliver a letter to him. The village also offers a wide range of exciting activities, including crossing the Arctic Circle, taking a husky or reindeer sleigh ride through the snow-covered forests, snowmobiling, ice fishing, or even visiting Santa's secret command center deep underground. Experiencing Santa Claus Village is a once-in-a-lifetime opportunity that allows visitors to feel the magic of Christmas in a unique and unforgettable way, and it can be included in a Finland tour package from USA.
Helsinki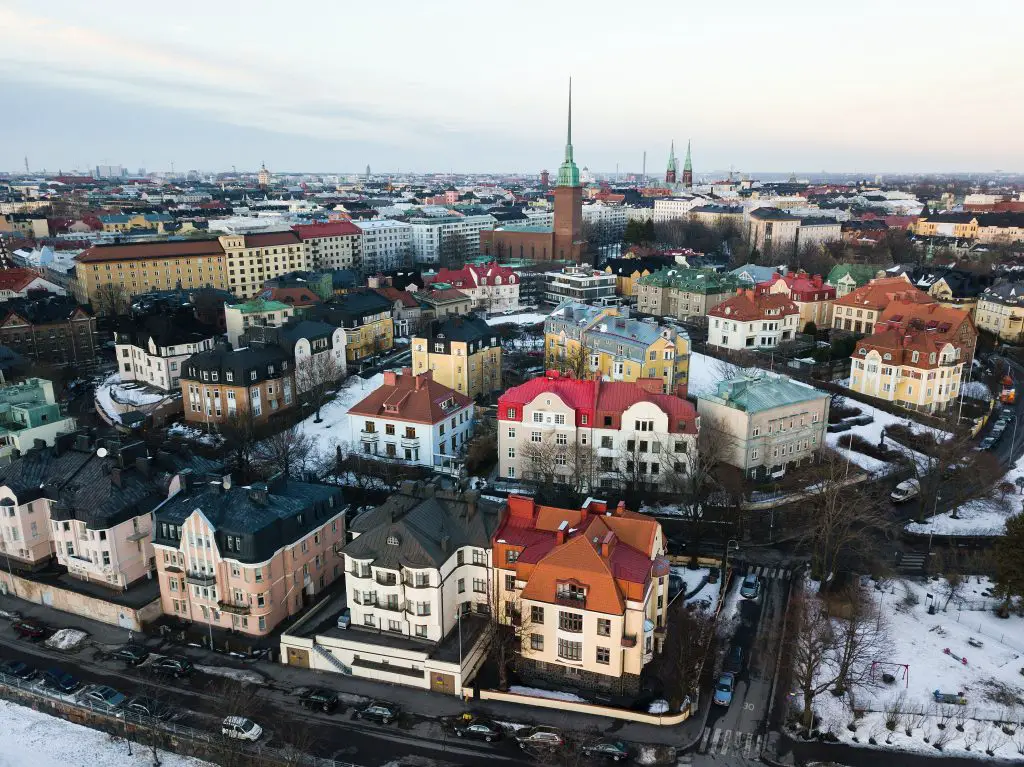 Helsinki, the cool capital of Finland, is a dynamic and modern metropolis that brims with history and culture. Perched on the southern coast, the city boasts an impressive range of architectural marvels, verdant parks, and a bustling cultural scene. Visitors flock to Helsinki Cathedral, the iconic Senate Square, the rock-hewn Temppeliaukio Church, and the UNESCO-listed Suomenlinna fortress.
Moreover, Helsinki has a thriving food culture with a focus on fresh, seasonal, and locally sourced ingredients. The Helsinki Market Square and Old Market Hall are the perfect places to experience Finnish cuisine's authentic flavors. The city has something to offer for all tastes and budgets, making it a must-visit destination for foodies and culture lovers alike.
Northern Lights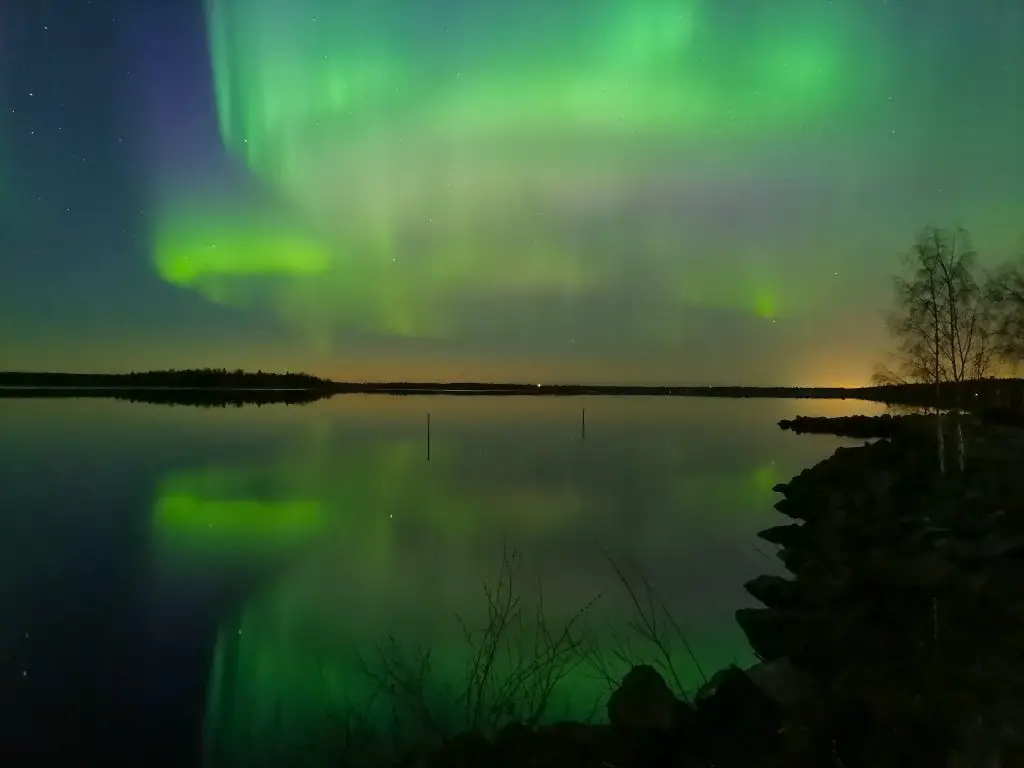 The Northern Lights, also known as Aurora Borealis, is a natural phenomenon gracing our planet's polar regions. This breathtaking display of dancing lights, appearing in an array of vivid hues, creates an otherworldly and unforgettable experience. The Northern Lights are caused by electrically charged particles from the sun colliding with the Earth's atmosphere, resulting in a spectacular display of vibrant light.
Finland is one of the best places in the world to witness the Northern Lights. Some prime locations include the pristine Lapland, the dazzling Kilpisjärvi, and the stunning Saariselkä.
To increase the chances of seeing the Northern Lights, it's best to visit between September and April and check the weather forecast for clear skies. Additionally, it's essential to find a location away from city lights and to dress warmly, as temperatures can drop below freezing.
Midnight Sun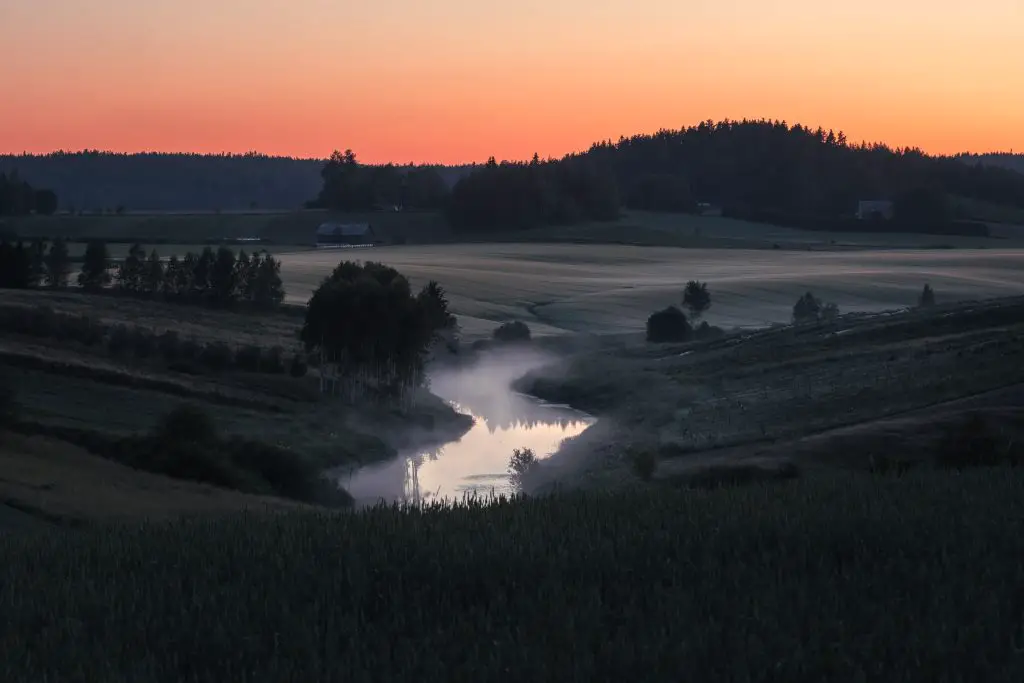 Imagine being in a place where the sun refuses to set, and the sky remains ablaze with light even at midnight. That's the magic of the midnight sun, a natural phenomenon in areas close to the Earth's poles. As the Earth tilts on its axis, the polar regions face the sun continuously, creating a remarkable sight that seems to defy the laws of nature.
Situated in the northern hemisphere, Finland's northernmost regions, including Lapland, offer an unobstructed view of the sun's never-ending glow. The best time to witness the midnight sun is during the summer months, from late May to mid-July. It's an opportunity to bask in the sun's warmth during the day and witness its ethereal glow at night.
Even more delightful, Finland's natural landscapes, including its pristine lakes, forests, and national parks, offer an idyllic setting to witness the midnight sun's beauty. Visitors can indulge in various outdoor activities like hiking, fishing, and kayaking while enjoying the never-ending daylight.
Finnish Saunas
Finnish saunas are a unique and essential part of the Finnish lifestyle that visitors shouldn't miss. Saunas are not just a place to sweat out the toxins but also a vital social hub and a window into Finnish culture. They offer a perfect opportunity for people to disconnect from the world and connect with themselves and nature.
Finnish Saunas are also believed to have numerous health benefits, including improved circulation and reduced stress.
To have an authentic Finnish sauna experience, visitors can choose from various options, including public saunas, private saunas, and hotel saunas. The most recommended option is to visit public saunas, where they can mingle with locals and learn about Finnish customs and traditions.
Husky Safari
A Husky Safari is a unique and thrilling experience that allows visitors to explore the snowy landscapes of Finland on a sled pulled by a team of enthusiastic huskies. During a Husky Safari, visitors can expect to be surrounded by the natural beauty of Finland as they glide through forests and across frozen lakes. It's an experience suitable for all ages, and visitors can choose from short or long safari trips, depending on their preference.
Some of the best places to go for a Husky Safari in Finland include Rovaniemi, Levi, and Saariselkä, which offer a range of safari options. To ensure a successful Husky Safari experience, bundle up, listen to the guide's instructions, and be prepared for an exhilarating ride. It's also essential to book in advance, as Husky Safari is a popular activity and can fill up quickly during peak tourist seasons.
Archipelago National Park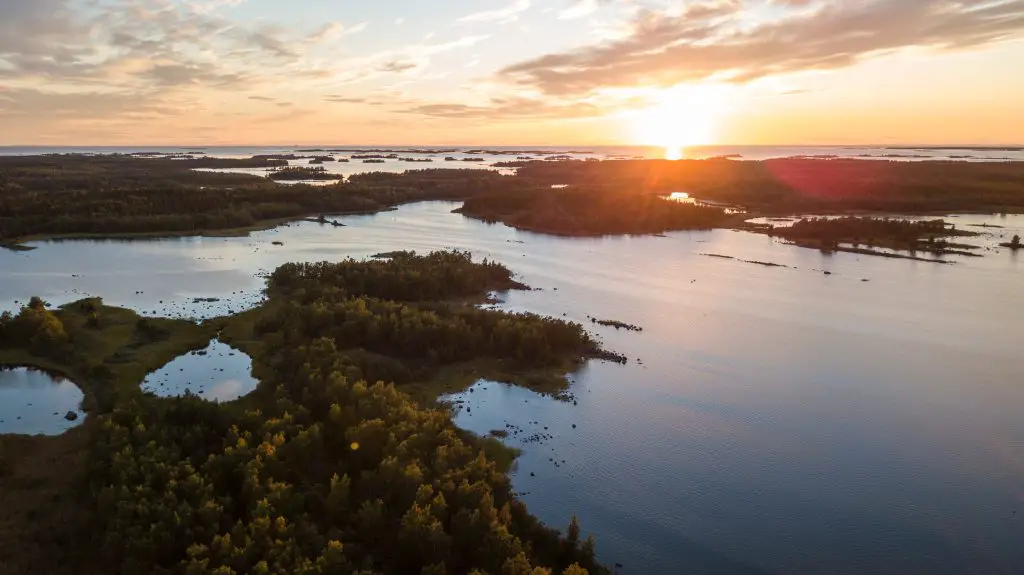 The Archipelago National Park is a stunning collection of islands and islets in the Baltic Sea. The park is a natural wonderland of rugged coastlines, rocky outcrops, and tranquil bays, offering visitors an immersive experience of Finland's natural beauty. Visitors can explore the islands by hiking, biking, kayaking, or even by taking a boat tour, discovering hidden coves and secret beaches as they go. The park is also home to a wide variety of flora and fauna, including seals, eagles, and seabirds, making it a must-visit destination for nature enthusiasts.
The best time to visit Archipelago National Park is during the summer months, from June to August when the weather is warm and the park is in full bloom. During this time, visitors can enjoy long days of sunshine, perfect for exploring the islands' stunning landscapes and partaking in outdoor activities.
It's important to note that some parts of the park are only accessible by boat, so visitors should plan their itinerary in advance to ensure they can see everything they want to.
Ski Resorts
Finland's ski resorts offer some of the best winter sports experiences in the world, with breathtaking scenery, excellent facilities, and exciting activities. Some of the best ski resorts in the country include Levi, Ylläs, and Ruka. These resorts offer a variety of slopes for skiers of all skill levels, from beginners to advanced, as well as opportunities for cross-country skiing, snowboarding, and other winter sports.
Ylläs, located in Finnish Lapland, is the largest ski resort in Finland and offers a range of slopes and activities for visitors, with skiing opportunities under the northern lights. Visitors can also experience reindeer and husky safaris, snowmobile tours, and ice fishing.
Levi, also located in the Lapland region, is one of the most popular in the country and offers excellent facilities, including ski schools and rental shops. Ruka, in Kuusamo, provides a wide variety of slopes and has one of Finland's best terrain parks. Visitors can also try snowshoeing, ice climbing, and ice karting.
The best time to visit these ski resorts is from late November to early May, when the snow is at its best.
Discovering the Magic of Finland
From impressive ski resorts and breathtaking Northern Lights to the thrilling adventures of husky safaris and meeting Santa Claus, Finland is truly a magical destination that offers a range of unique experiences for everyone.
The memories created while exploring the natural beauty and rich culture of the Land of a Thousand Lakes is an experience that will stay with you for a lifetime, so follow the steps of the many travelers that have fallen in love with this enchanting country and discover its magic for yourself.