Some of the links in this post are affiliate links. This means if you click on the link and purchase the item, I will receive an affiliate commission at no extra cost to you. All opinions remain my own.
For those of us who love to travel there is no better gift than the travel itself. Sure, things that enhance our travel experiences are great, but being whisked away on a journey is better. But how do you give a holiday as a gift?
It's not like you can just say that there are flights and hotels booked. A physical representation is so much better. Unwrapping a real, actual gift is a joy, so it's important not to skip this part of the celebration.
But before you can start to think of formatting, you should be clear what is the actual trip that you'll be gifting.
How to choose a trip to give as a gift?
Gifting a trip may get tricky. There are a lot of things that you need to get right in order to succeed.
But when you gift just the right kind of holiday, it will be magical.
When should you give a holiday as a gift?
Not all people like traveling. And those who do usually have their preferences.
When you think of the person whom you'll give this gift try to prioritize the things and experiences that the other person will like.
Does she prefer city tours or going into nature? Do you need to book a fancy hotel or a unique Airbnb? Do you need to center the gift around Christmas markets, Disney theme parks, or a concert? Will this be a solo trip or do you accompany her?
It boils down to knowing the person well to get the perfect gift for her.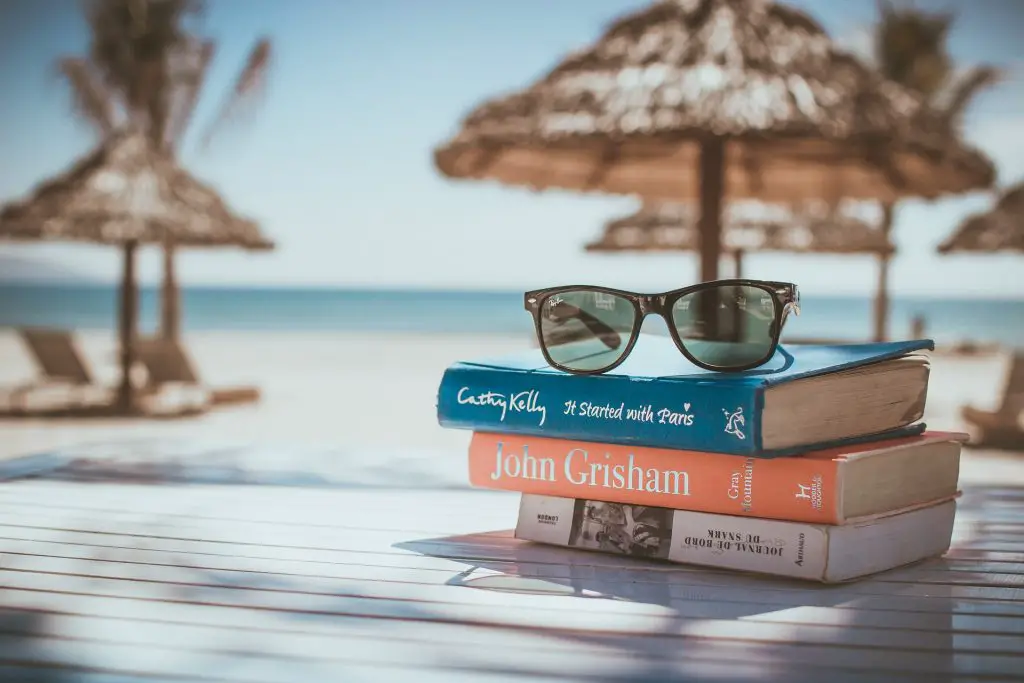 Coordinate plans
Arranging a weekend getaway for your significant other is quite easy. But anything bigger will need some preparation. Most of us just can't leave work on short notice to go on a week-long tropical adventure.
So if you plan on gifting a longer trip it's best to coordinate the times and the choice of destination with the receiver of the gift. Sure, the surprise will be expected, but the trip will not be ruined by bad timing.
Book essentials
When you are clear about the timeframe and the destination it's time to make some bookings. Have you decided what you'll book and what will be in the hands of the person who'll get the gift?
On the one hand, it's not nice to give a gift and then expect that the person receiving it will cover many of the expenses. What if they don't have such funds for a surprise trip?
On the other hand, anyone going on a holiday will want a bit of freedom to choose what they will do with their free time. Booking everything until the last detail might feel a bit too restrictive.
So again, think of what the receiver of the gift would enjoy and could afford. If you aren't sure, it's best to discuss it with them.
Add experiences
The cherry on top of every holiday is the experiences that will stay with the traveler afterward.
When you choose some destination think of what could be experienced there.
Is the destination famous for some special food? Do they have a particularly beautiful view of the city or mountains from some point? Can a SPA day be added? Or is there a possibility to go on some adventure as a hot air balloon, aquapark, or biking around?
Add an experience to the gift of travel so that the trip will better stay in the memory.
Fun ways to give a trip as a gift
Presenting vacation as a gift may be awkward if you don't have anything physical to actually give. Here are some fun ways how you can actually give a real gift that will turn into a holiday.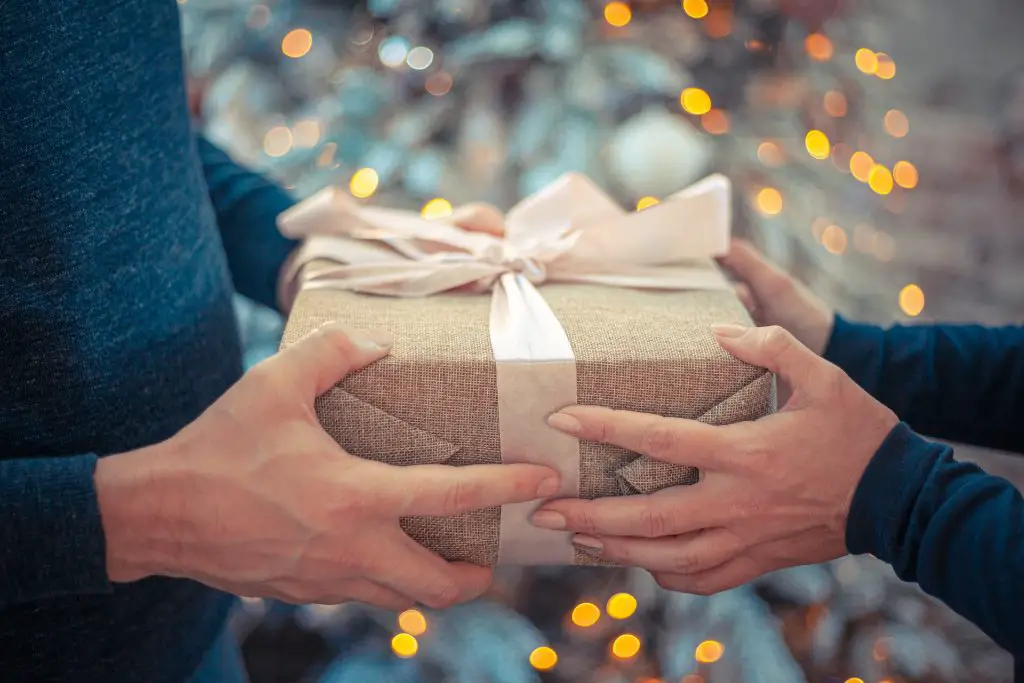 Wrapping a gift box
The most classic way of giving a gift is by putting it in a box. You can do that with a holiday too.
Write down the destination and details on a nice card and wrap it up. You can add some chocolate to make the box seem bigger and give it some weight.
A fun twist is to add multiple layers of wrapping paper. It will be intriguing to unwrap and cool to actually get the real gift.
Give accessories related to the destination
You can give an additional gift that can be used at the destination of the holiday.
When going to a beach, you can give sunscreen or a swimsuit. Ski goggles are great for skiing and snowboarding on weekends. A Minnie T-shirt will be a great hint for going to Disneyland.
You can attach a card to the thing you are gifting that explains the details of the trip.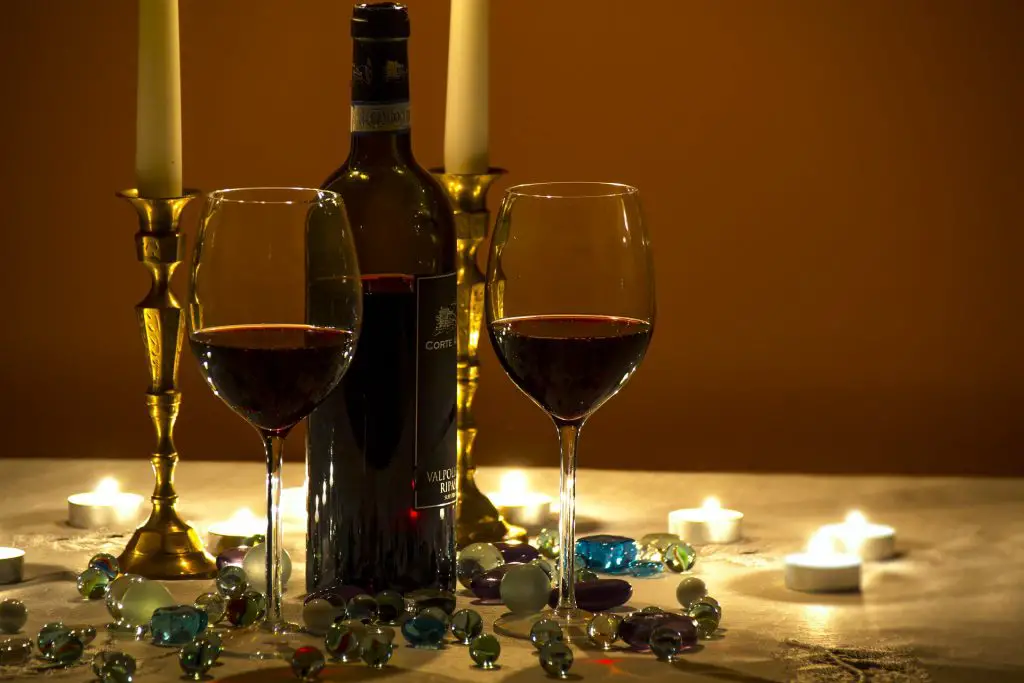 Get some wine or food associated with the holiday region
When gifting some longer and more exotic trips, you can use some food or drink typical for that region.
Have a nice dinner and gift a bottle of wine from France. Then you can surprise the receiver by offering to go and actually see the place where this is coming from.
Present a guidebook
Gifting a weekend city break is easy. Just give a guidebook to that city and watch the confusion for a moment. Then you can explain that this comes as a pre-gift to the actual visit to that city and the traveler needs to write down the things that they want to do and see that weekend.
Create a quiz or a crossword puzzle
For nerdy people, a fun activity would be a challenge to win the trip.
Create a quiz about a destination and the person you'll give the holiday to will have to guess the destination. This will be a great way to refresh the memory and anticipate the trip more.
Another way would be to create a crossword puzzle and let the receiver of the gift slowly work their way through it to get to the prize of knowing the destination.
Gift a QR code
So you want to give the gift of travel, but you're not sure where to start. Why not give the gift of a QR code that leads to a voucher for a trip? You can use this custom QR code generator to create a QR code for your online gift. It's the perfect way to give your loved ones the surprise of a lifetime.
Prepare their luggage
This can only be done if you are going on that holiday right away and you really know the person you are giving the trip to.
Put all the necessary things in a bag, and maybe even put a bow on it for fun. Don't forget the small things like a toothbrush, underwear, and a phone charger.
It will be not just a gift of travel, but an additional gift of free time if your significant other is a bit lazy. They won't even have to put together their own luggage.
Is a trip a good present?
A trip is a perfect present for anyone who loves to travel. It's an opportunity to explore new places, learn about different cultures, and have new experiences. Plus, it's a gift that keeps on giving: the memories of the trip will last long after it's over. And unlike other presents, a trip will actually be used (and not sit on a shelf collecting dust). So if you're looking for a unique and memorable gift, a trip is the way to go.
---
---