Some of the links in this post are affiliate links. This means if you click on the link and purchase the item, I will receive an affiliate commission at no extra cost to you. All opinions remain my own.
Turning 70 is a significant milestone in one's life, a testament to a journey filled with rich experiences, cherished memories, and invaluable wisdom. What better way to honor this remarkable occasion than by embarking on an unforgettable adventure to an international destination?
Whether you're celebrating your own 70th birthday or planning a special trip for a loved one, it's important to find a destination that offers the perfect blend of leisure, accessibility, and excitement.
In this blog post, we've curated a list of incredible international 70th-birthday destinations, designed specifically with seniors in mind. From serene river cruises to idyllic island getaways, these trips cater to a wide range of interests while ensuring a comfortable and enjoyable experience.
So, grab your passport and get ready to explore these fabulous destinations as you celebrate this momentous milestone in style and comfort.
Table of contents:
Masai Mara Safari, Kenya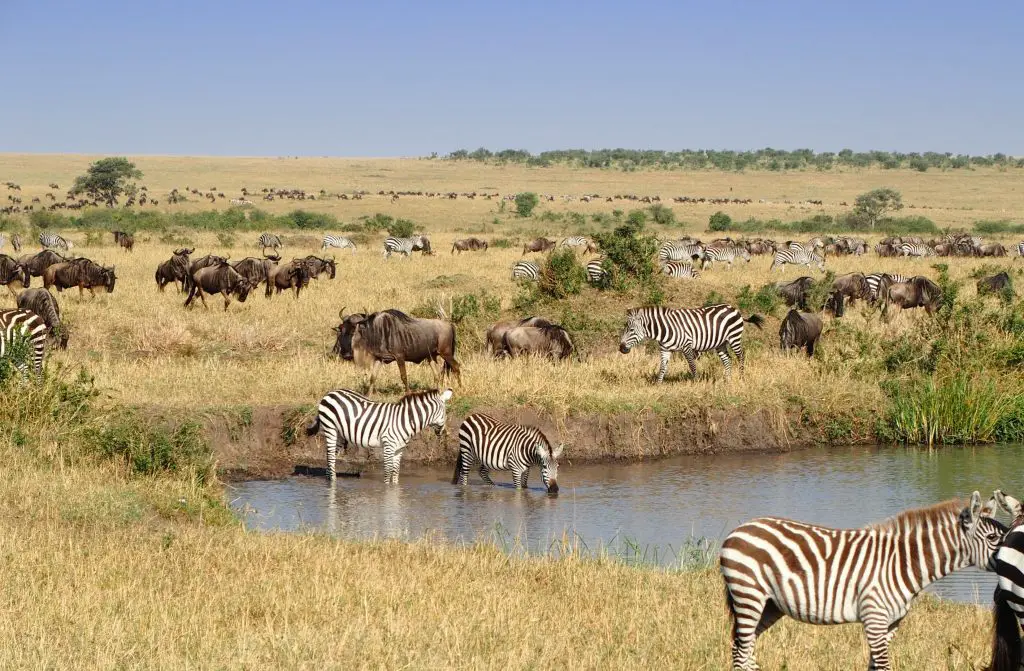 Immerse yourself in the breathtaking beauty of the African wilderness on a 3-day Masai Mara Safari, an exceptional journey tailored for a memorable 70th birthday celebration. This medium-range safari tour package takes you from Nairobi, Kenya to the world-renowned Maasai Mara National Reserve, allowing you to experience the best of African wildlife up close.
The adventure begins with a morning pick-up from Nairobi City Centre and a scenic drive to the Masai Mara Game Reserve. Upon arrival, check in at the Masai Mara Sopa Lodge and enjoy a delicious lunch before embarking on an afternoon game-viewing drive. Witness the remarkable flora and fauna of the reserve, including the iconic Big Five, as you immerse yourself in the untamed beauty of the African savannah.
Spend the second day indulging in more game-viewing drives at the Masai Mara Game Reserve, giving you ample opportunities to spot magnificent wildlife in their natural habitat. Overnight at the Masai Mara Sopa Safari Lodge, where you'll experience warm hospitality and comfortable accommodation.
On the final day, enjoy a morning game drive with packed lunches, followed by a leisurely drive back to Nairobi. This 3-day Masai Mara Safari offers a captivating and unforgettable experience, making it the perfect trip to celebrate a 70th birthday surrounded by the wonders of Africa.
Essential Tour, Japan
Celebrate a milestone 70th birthday with an unforgettable 7-day Essential Japan tour, exploring the captivating blend of ancient traditions and modern marvels in Tokyo, Kyoto, and Osaka. Starting in Tokyo, experience the bustling Shinjuku district, the serene Zojoji Temple, and the fascinating Akihabara, Tokyo's "electric town." The following days take you on an adventure to Mount Fuji and Kawaguchiko, showcasing the iconic mountain and the picturesque lake town.
Stay in a traditional Japanese Ryokan and enjoy a relaxing ONSEN (public bath) experience. Discover the charming Iyashi No Sato Nenba village and the breathtaking Shiraito Falls before heading to Kyoto, the former Imperial capital of Japan. Immerse yourself in the city's rich history and stunning architecture as you visit the Tenryuji temple, the enchanting Arashiyama bamboo forest, the golden Kinkakuji temple, and the vibrant geisha district of Gion.
Journey to Nara, home to the awe-inspiring Todaiji Buddhist temple and its roaming deer, before visiting Horyuji temple, one of the world's oldest wooden structures. Finally, explore Osaka's lively Dotonbori district, brimming with color and nightlife. This perfect destination is a great way to mark a 70th birthday, offering a mesmerizing experience of Japan's unique culture and remarkable landscapes.
Aegean Sea Cruise, Greece
Celebrate your 70th birthday with an unforgettable 16-day adventure exploring the ancient wonders and idyllic islands of Greece. This Classical Greece and Idyllic Aegean Cruise offers the perfect balance of history, culture, and relaxation. Begin your journey in Athens, where you'll marvel at the Acropolis and Panathenaic Stadium, before exploring ancient Corinth, Mycenae, and Epidaurus. Experience the breathtaking beauty of Olympia, Delphi, and the mystical monasteries of Meteora, all while learning about Greek mythology and history.
Savor traditional Greek cuisine with a cooking demonstration, learn how to dance the sirtaki, and taste local specialties. Your adventure continues as you embark on a 7-night cruise, visiting the enchanting Greek islands of Crete, Santorini, Mykonos, and Milos. You'll also explore Thessaloniki and Kusadasi, Turkey, where you'll uncover the ancient city of Ephesus.
Bask in the warm rays of the Aegean sun as you relax on pristine beaches and admire the breathtaking landscapes of the islands. Wander through charming cobblestone streets, visit historical landmarks, and immerse yourself in the vibrant culture of the Mediterranean. This once-in-a-lifetime vacation is the perfect way to commemorate your 70th birthday, creating memories that will last a lifetime as you explore the land of gods, goddesses, myths, and legends.
Gourmet Tour in Tuscany, Italy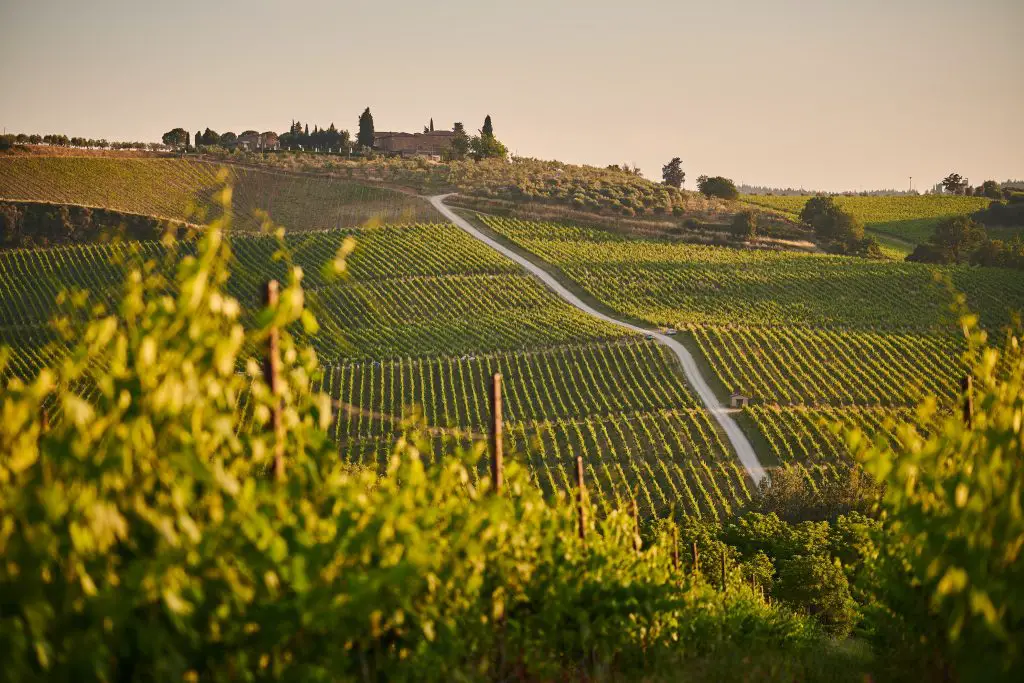 Celebrate your 70th birthday with an unforgettable 8-day Gourmet Tuscany tour, immersing yourself in the breathtaking landscapes, rich history, and culinary delights of Italy. Based in the charming town of Montecatini, this small-group adventure explores the picturesque regions of Tuscany, including Vinci, the Chianti Valley, and the Etruscan Coast.
The journey begins in Montecatini, where you'll be warmly welcomed by your expert guide and fellow travel companions. Explore the birthplace of Leonardo da Vinci, experiencing the genius of the Renaissance master through various art forms. Enjoy a visit to a local bakery, savoring a light lunch of traditional Tuscan treats.
Delight in the exceptional wines and stunning scenery of the Chianti Valley, visiting the village of Greve and a historic wine estate. A hands-on Italian cooking lesson at a rustic farmhouse offers a unique opportunity to create and enjoy an authentic Italian dish with newfound friends. Discover the medieval architecture and rich history of Lucca, relishing a café-crawl snack brunch and a guided walking tour of the Old Town.
Venture to the enchanting village of Bolgheri and taste the acclaimed Super Tuscan reds. Appreciate the panoramic views of the Etruscan Coast from Castagneto Carducci and sample the local liqueur. The tour concludes with a baking class at your hotel, mastering the art of Italian dessert-making.
This Gourmet Tuscany tour promises an unforgettable birthday experience, combining picturesque scenery, world-class wines, traditional cuisine, and cultural discoveries for the ultimate celebration.
Highlights Tour, New Zealand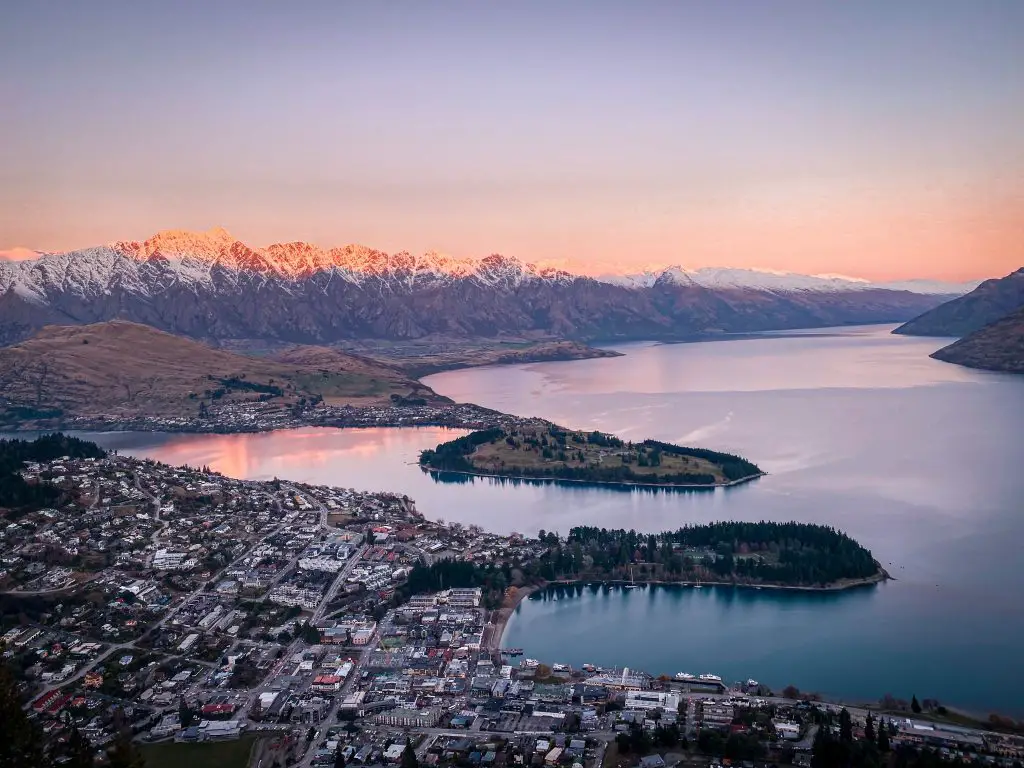 Embark on a 15-day adventure through the breathtaking landscapes of New Zealand, starting in Auckland and ending in Christchurch. This exciting tour offers a perfect blend of natural beauty, cultural experiences, and thrilling activities. Explore the stunning Coromandel Peninsula, home to Cathedral Cove and Hot Water Beach, where you can dig your own natural jacuzzi. In Rotorua, immerse yourself in Maori culture by visiting a traditional village and experiencing a Hangi meal with entertainment.
Travel to the South Island and visit the picturesque town of Kaikoura, renowned for its marine life. Opt to swim with dolphins or go whale watching before continuing to Hanmer Springs and Franz Josef, the world's fastest-moving glacier. Adventure awaits in Queenstown, the world's adrenaline capital, where you can try bungee jumping, jet boating, or skydiving.
Experience the awe-inspiring scenery of Fiordland National Park and Doubtful Sound on a day cruise, before heading to Twizel and Aoraki/Mt Cook National Park for a glimpse of New Zealand's highest peak. Explore the park's alpine scenery and learn about mountaineer Sir Edmund Hillary. Conclude your journey in Christchurch, where you'll take an orientation walk and spend a final night with your travel companions. This action-packed Highlights of New Zealand tour is the perfect way to celebrate your 70th birthday in style.
Devon & Cornwall Tour, England
Discover the enchanting beauty of Devon and Cornwall on a 5-day small-group tour, starting and ending in London. Immerse yourself in the rich history, folklore, and stunning landscapes of England's ancient kingdoms as you visit iconic sites and charming villages.
Begin your journey in the historic city of Winchester, home to a magnificent cathedral and the Norman Great Hall. Then, explore the enigmatic Stonehenge, a UNESCO World Heritage Site, where you can marvel at the ancient stone circles and learn about prehistoric artifacts. Stay in Exeter or Torquay, where you can explore the city's ancient treasures.
Venture into the wild magnificence of Dartmoor, home to native ponies and diverse flora and fauna. Stroll across the ancient Clapper Bridge at Postbridge and visit Tavistock, the birthplace of Sir Francis Drake. In Cornwall, experience the mix of Arthurian legend and Celtic history as you visit the fishing village of Boscastle, the ruins of Tintagel Castle, and the picturesque village of Port Isaac.
Explore England's most westerly tip with stops at St. Michael's Mount, the Minack Theatre, and Land's End. Wander through the artistic streets of St. Ives before crossing Bodmin Moor, an area of outstanding natural beauty. Conclude your journey in Glastonbury, visiting the Abbey ruins or scaling Glastonbury Tor for stunning views. This captivating Devon and Cornwall tour is an unforgettable way to celebrate your 70th birthday.
Famous Tasmania, Australia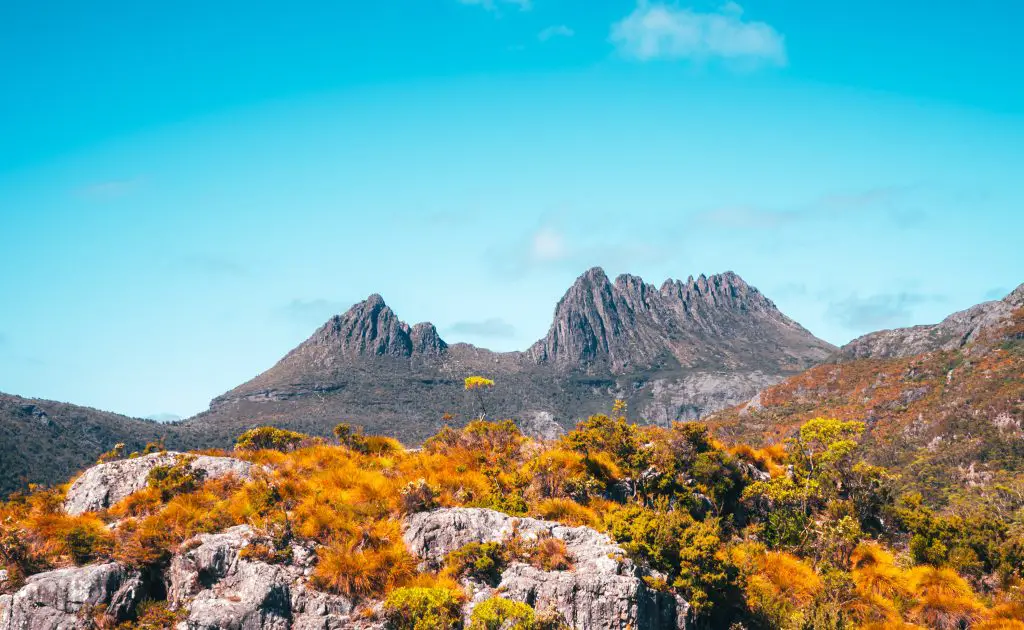 Embark on an unforgettable 5-day adventure through Tasmania's stunning landscapes, perfect for celebrating your 70th birthday. This popular tour takes you coast to coast, immersing you in the island's pristine wilderness, fascinating history, and diverse wildlife. Experience the rugged West Coast with its waterfalls, rainforests, and wildlife before transitioning to the breathtaking East Coast, boasting white sandy beaches and turquoise waters.
Begin your journey at Mt Field National Park, home to the majestic Russell Falls and towering trees. Explore the World Heritage Area at Lake St Clair, and uncover Tassie's pioneer history in Queenstown. Marvel at the natural beauty of Strahan, and venture into the Tarkine Rainforest, where you'll hike to Tasmania's highest waterfall, Montezuma Falls.
Treat yourself to the highlight of the trip: Cradle Mountain National Park. Choose between the challenging climb to Marion's Lookout or the serene Dove Lake walk, potentially spotting a wombat along the way. Visit Sheffield, the Town of Murals, and explore Launceston's picturesque Cataract Gorge.
Soak in the coastal beauty of the Bay of Fires and relax in the charming town of Bicheno. Conclude your adventure with an early morning trek to Wineglass Bay Lookout, enjoying a tranquil beach walk or a more challenging Mt Amos climb. This captivating tour is an exceptional way to mark your milestone birthday in Tasmania's awe-inspiring landscapes.
Amazon Riverboat Adventure, Peru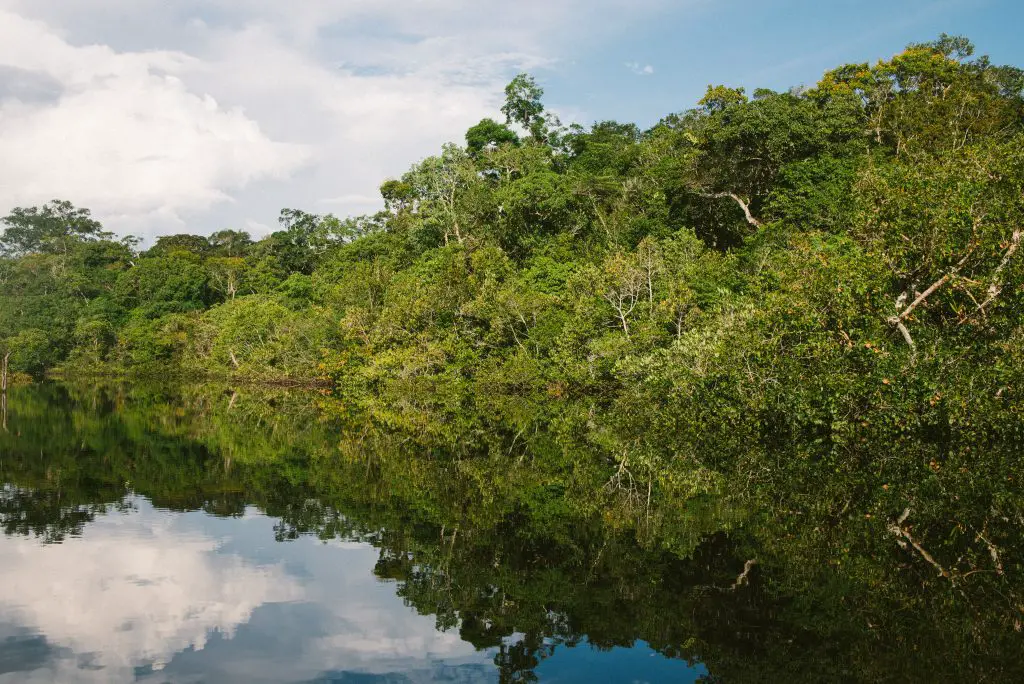 Celebrate your 70th birthday with an extraordinary 9-day Amazon Riverboat Adventure that immerses you in the heart of the Peruvian rainforest. This enchanting journey offers the opportunity to experience the Amazon's diverse wildlife, stunning landscapes, and vibrant local culture. Led by knowledgeable Amazon Reserve naturalist guides, your trip includes daily excursions by motorized skiff, designed to reveal the incredible flora and fauna that inhabit this unique ecosystem.
Begin in Lima, Peru, before catching a flight to Iquitos and boarding your luxurious Amazon Riverboat. Enjoy daily excursions, marveling at the abundant wildlife, including sloths, toucans, and pink dolphins. Explore the Pacaya Samiria National Reserve, where you'll venture into the jungle in search of monkeys, macaws, and reptiles. Visit a local community to learn about their traditions and gain insight into life in the rainforest.
Discover the town of Nauta, and over the next few days, enjoy flexible itineraries that allow you to experience the best of the ever-changing Amazon. Highlights include shore excursions, night expeditions, a visit to a local shaman, and an indigenous village. The adventure concludes with a visit to the Amazonian Manatee Rescue Centre before returning to Lima.
This once-in-a-lifetime experience is the perfect way to celebrate your milestone birthday, surrounded by the awe-inspiring beauty and captivating wildlife of the Amazon rainforest.
Golden Circle Tour, Iceland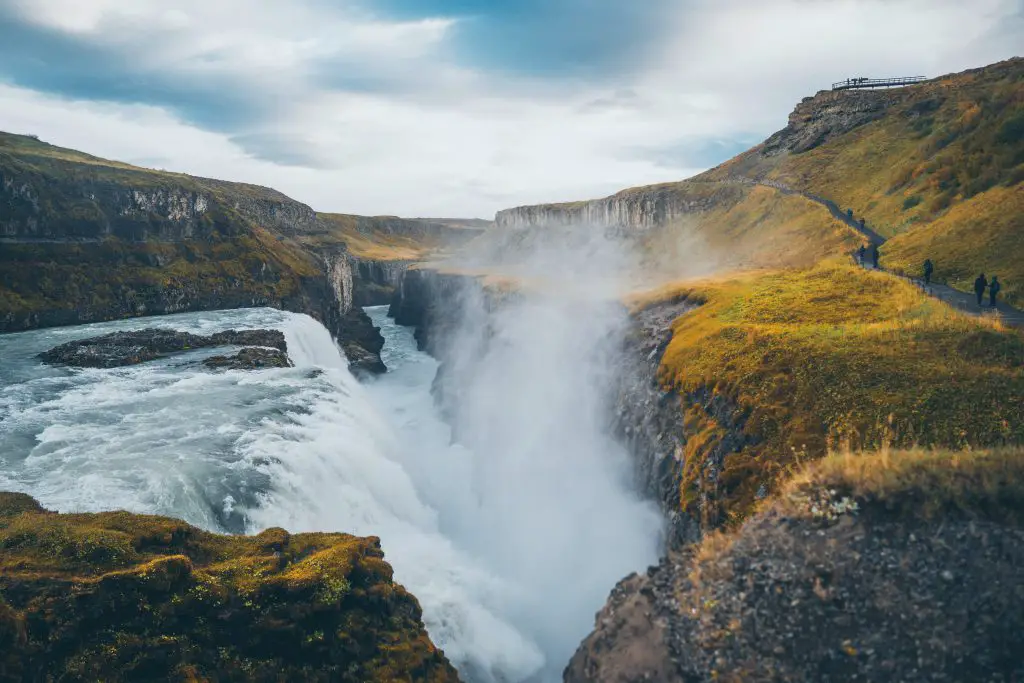 Embrace the magic of Iceland on your 70th birthday with a captivating 6-day Around Iceland Adventure that showcases the island's awe-inspiring natural wonders and charming towns. This incredible journey will take you through Reykjavik, Iceland's capital, and 21 other fascinating destinations across the country, providing you with an unforgettable experience tailored to your milestone celebration.
The adventure begins with the famous Golden Circle, featuring the UNESCO Heritage site Thingvellir National Park, Geysir hot spring, and the mighty Gullfoss waterfall. Journey along the picturesque South Coast, visiting the mesmerizing Seljalandsfoss and Skógafoss waterfalls, as well as the striking Reynisfjara black sand beach.
As you continue around the ring road, explore the enchanting Vatnajokull National Park, home to Europe's largest glacier, and marvel at the serene Jokulsarlon Glacier Lagoon. Traverse the captivating East Fjords and hike to the majestic Hengifoss waterfall, the second highest in Iceland.
The tour also takes you to the breathtaking Lake Mývatn area, where you can unwind in the soothing waters of Mývatn Nature Baths or admire the surrounding volcanic landscapes. Get up close with Iceland's fascinating marine life during a whale-watching tour in Dalvík, and discover the charm of small towns like Akureyri and Siglufjörður.
This once-in-a-lifetime Icelandic adventure is the perfect way to celebrate your 70th birthday, surrounded by the island's stunning beauty and unforgettable experiences.
Futuristic Dubai, United Arab Emirates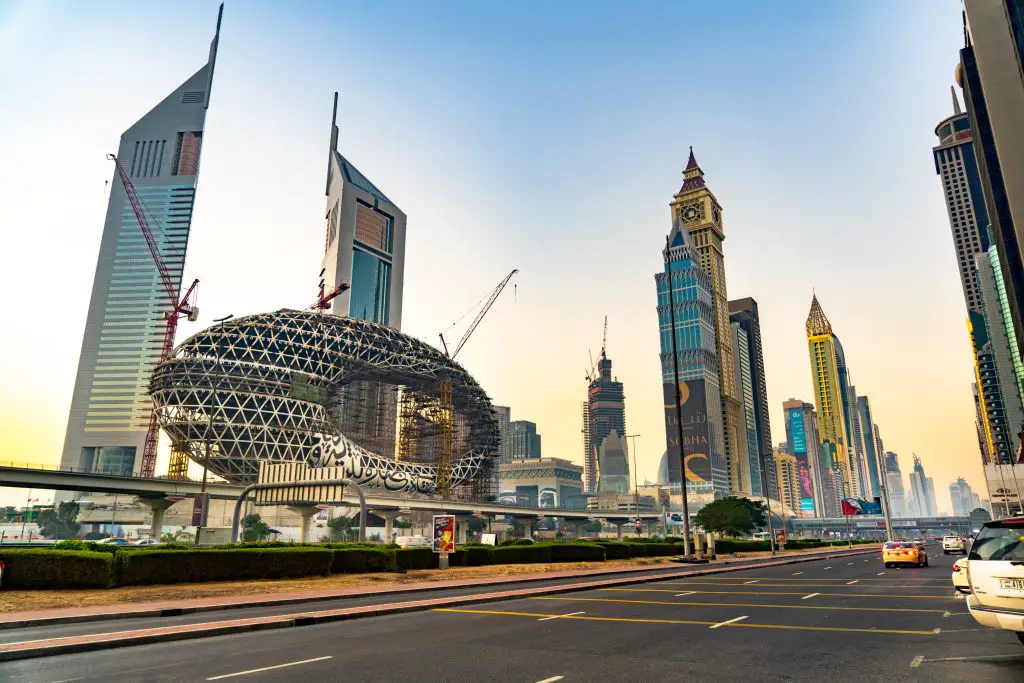 Celebrate your 70th birthday in style with an unforgettable 7-day tour of the dazzling city of Dubai. This Futuristic Dubai package is the perfect blend of luxury, excitement, and culture, offering you the ultimate birthday experience in one of the world's most modern and innovative cities.
Begin your journey with a delightful cruise dinner at Dubai Creek, where you'll indulge in mouth-watering cuisine while taking in the breathtaking views of the city skyline. Discover Dubai's rich history and iconic landmarks during a guided city tour, and embrace the thrill of a 4×4 desert safari, complete with camel riding, henna tattoos, and a mesmerizing Tanoura and belly dancing show.
Marvel at the architectural wonders of the city with visits to the Dubai Frame and the world's tallest building, Burj Khalifa, where you'll enjoy panoramic views of Dubai's stunning landscapes. Immerse yourself in the cutting-edge technology of the Museum of the Future, and stroll through the enchanting Miracle Garden, home to 45 million blooming flowers crafted into extraordinary sculptures.
Experience the high life with a luxurious Dubai Marina yacht tour, where you can socialize, dine, and relax while admiring the city's most impressive landmarks. Finally, unleash your inner child at the Atlantis Aquaventure Waterpark and the Lost Chambers Aquarium, where you'll discover thrilling rides and fascinating marine life.
Make your 70th birthday celebration an unforgettable adventure with this unique and exhilarating Dubai tour that combines the best of luxury, culture, and excitement.
Danube River Cruise, Hungary/Austria/Germany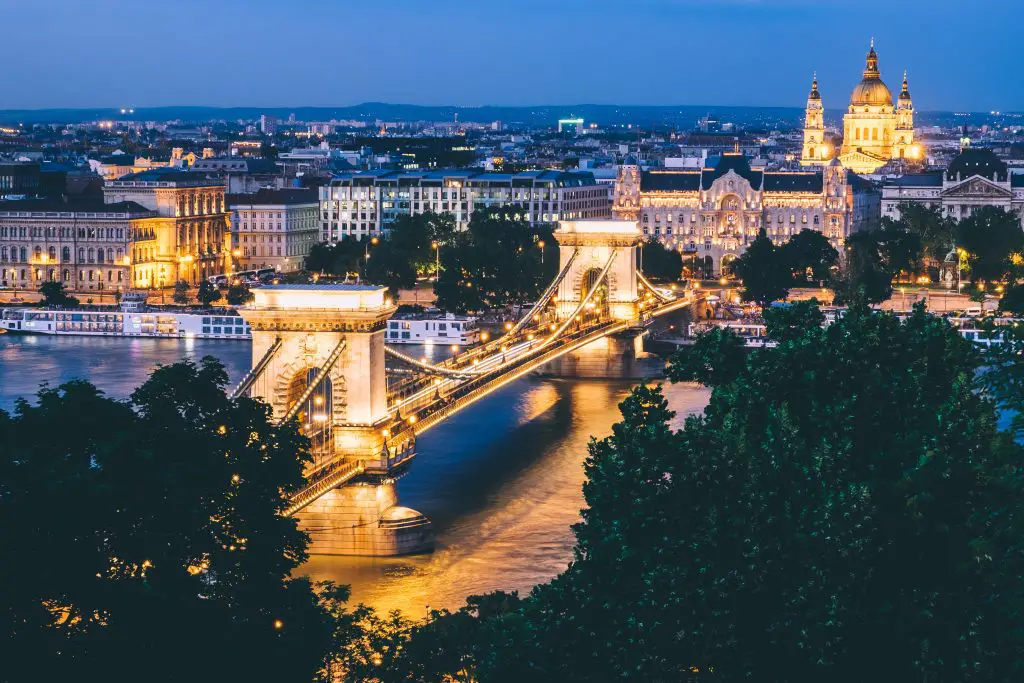 Embark on an enchanting 8-day Danube River cruise, perfect for celebrating a 70th birthday in style and comfort. This unforgettable journey begins in the breathtaking city of Budapest, known as the "Paris of the East" for its stunning evening illumination and charming ambiance. Immerse yourself in the city's vibrant cultural scene and admire its elegant Art Nouveau architecture before cruising to the heart of classical music, Vienna. Revel in the city's rich musical history, lush green parks, and gracious boulevards, as you explore its many treasures.
As the cruise continues, you'll discover the picturesque Wachau Valley and visit the historic Benedictine Abbey of Göttweig, a working monastery with over 900 years of history. Sail further along the Danube to enchanting Passau, a charming city set at the confluence of three rivers, adorned with colorful buildings and graceful arcades. Finally, journey to the splendid town of Regensburg, a well-preserved medieval city that holds the title of the oldest city along the Danube.
Throughout this magical 8-day voyage, you'll indulge in a variety of included and optional excursions, allowing you to tailor the experience to your preferences. Ideal for celebrating a milestone birthday, this Danube River cruise promises a memorable and luxurious adventure for the discerning traveler.
The Canadian Rockies by Train, Canada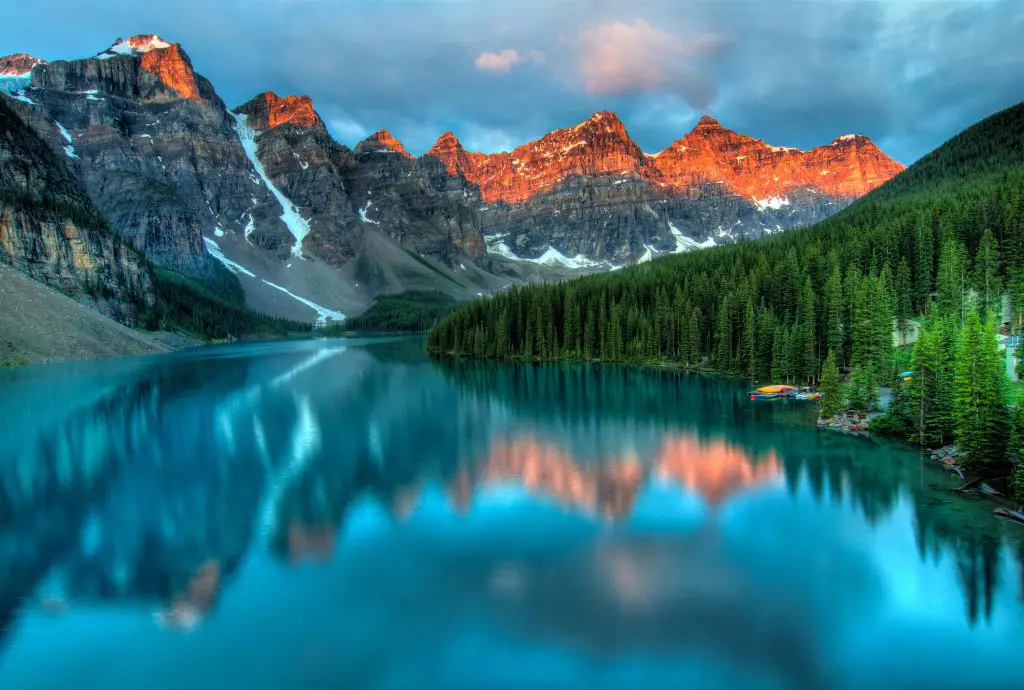 Discover the breathtaking beauty of the Canadian Rockies on an unforgettable 6-day journey, perfect for celebrating a 70th birthday in luxury and comfort. This adventure-packed trip takes you from the charming mountain towns of Jasper and Banff to the laid-back West Coast city of Vancouver, with an overnight rail trip through the heart of the Canadian Rockies.
The journey begins with a transfer from Calgary Airport to Banff, a UNESCO World Heritage Site brimming with the charm of a small mountain community. Explore Banff National Park and choose from a variety of excursions, such as a Banff sightseeing tour, a visit to Lake Louise and Moraine Lake, or an e-bike tour around the townsite. Then, travel along the breathtaking Icefields Parkway to Jasper, with the option to embark on a private heli-tour.
Board The Canadian train in Jasper and traverse the picturesque Cariboo Mountains of British Columbia before arriving in vibrant Vancouver. This trip provides an exceptional opportunity to experience the splendor of the Canadian Rockies, making it the perfect 70th birthday celebration for nature and train enthusiasts alike.
---
---