Some of the links in this post are affiliate links. This means if you click on the link and purchase the item, I will receive an affiliate commission at no extra cost to you. All opinions remain my own.
Welcome to our travel guide designed especially for those planning an unforgettable 40th birthday celebration in the USA. Turning 40 is a milestone that deserves to be celebrated in style, and what better way than with an exciting trip? Whether you're a thrill-seeker, a history buff, a food lover, or someone who simply enjoys relaxing amidst nature's beauty, the United States offers a vast range of destinations to ensure your 40th is everything you've dreamed of and more.
In this blog post, we will explore 15 unique destinations across the country, highlighting their best features and top attractions. Each destination has been carefully selected to provide a blend of adventure, culture, scenic beauty, and gastronomy. From the iconic skyline of New York City to the stunning natural beauty of Maui, and from the lively atmosphere of Las Vegas to the historic charm of Charleston, there's something for everyone on this diverse list.
So, if you're about to celebrate this important milestone, read on and get inspired. Here's to an unforgettable 40th birthday adventure!
Table of contents:
San Diego, California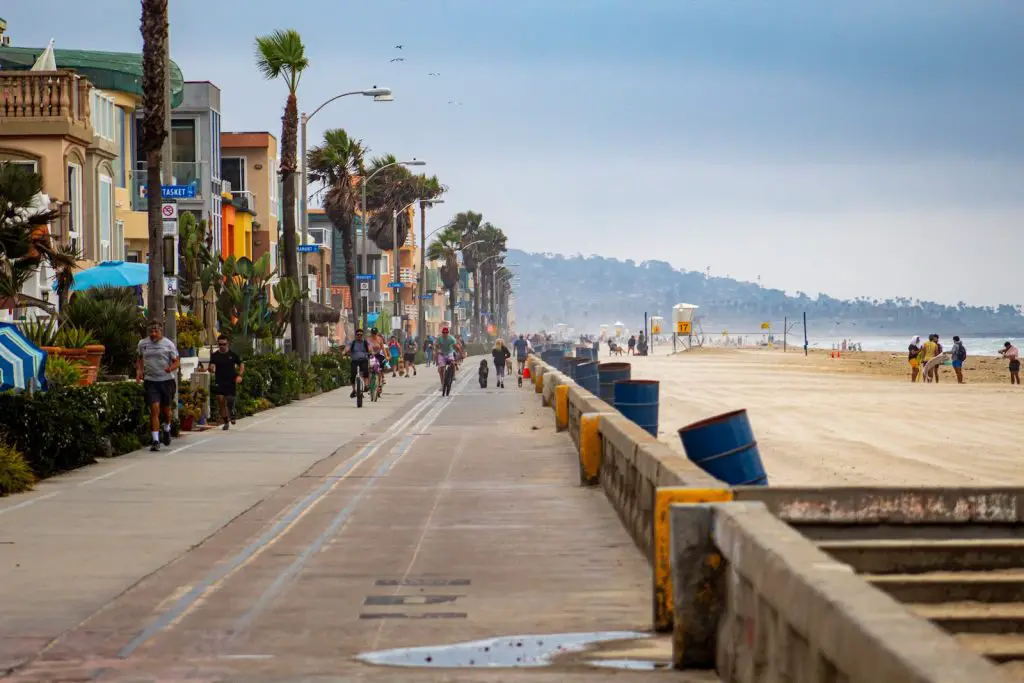 San Diego, California is renowned for its mild year-round climate, spectacular coastline, pristine beaches, and world-class attractions, making it a perfect place to celebrate a milestone birthday. The city's relaxed vibe, coupled with its rich cultural history and bustling food scene, promises an unforgettable experience.
One must-visit is the San Diego Zoo, located in Balboa Park. As one of the largest and most famous zoos in the world, it offers a unique opportunity to see a multitude of species in meticulously recreated habitats. Animal lovers will find themselves engrossed in the diverse array of wildlife.
Another top attraction is the city's Gaslamp Quarter. Known for its Victorian-era buildings and rich history, the district now teems with vibrant nightlife, trendy boutiques, and an exciting culinary scene. The Quarter's lively atmosphere is perfect for a celebratory night out, embodying the essence of the city's charm and modern sophistication. Whether you're exploring the wonders of the natural world or soaking in the city's vibrant nightlife, San Diego ensures a memorable 40th birthday celebration.
Maui, Hawaii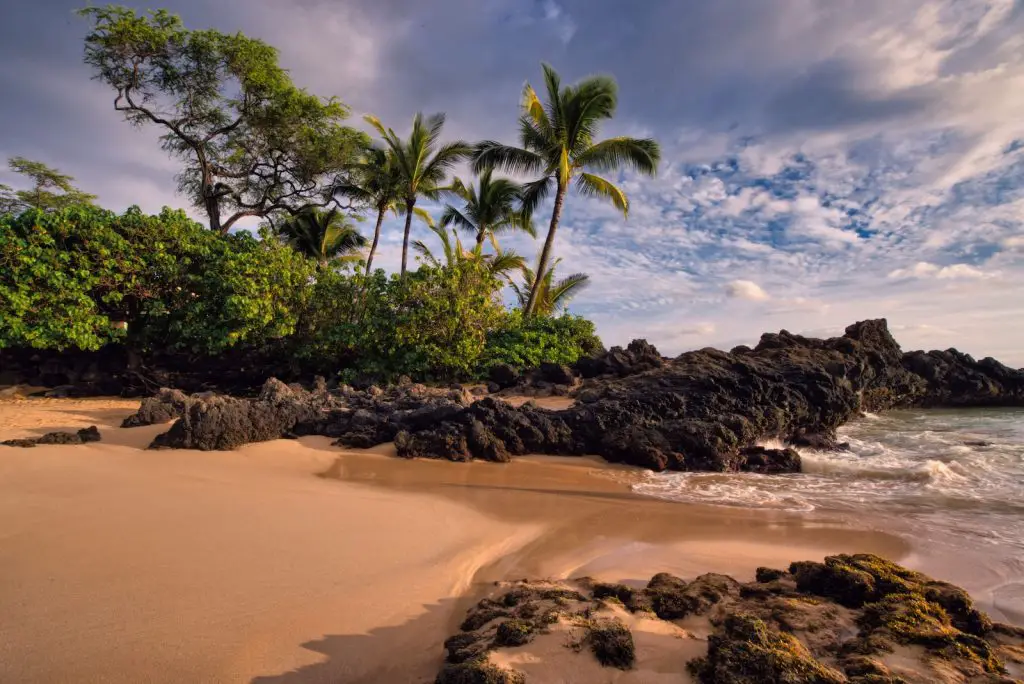 Nestled in the Hawaiian archipelago, Maui is famed for its world-class beaches, stunning natural beauty, and adventurous outdoor activities. Its sublime landscape and relaxed atmosphere make it an idyllic destination for a 40th birthday getaway, promising a blend of relaxation and adventure.
One of the must-see attractions is the Road to Hana. This iconic coastal drive weaves through lush rainforests, cascading waterfalls, and panoramic sea views, culminating in the tranquil town of Hana. It offers an unforgettable journey through Maui's breathtaking natural beauty.
The island is also renowned for its whale-watching opportunities. Between December and April, thousands of humpback whales migrate to Maui's warm waters. Tour operators provide exhilarating whale-watching tours, allowing you to witness these majestic creatures up close.
From the mesmerizing journey along the Road to Hana to the awe-inspiring experience of whale watching, a 40th birthday in Maui guarantees an unforgettable celebration amidst the paradise that is Hawaii.
Las Vegas, Nevada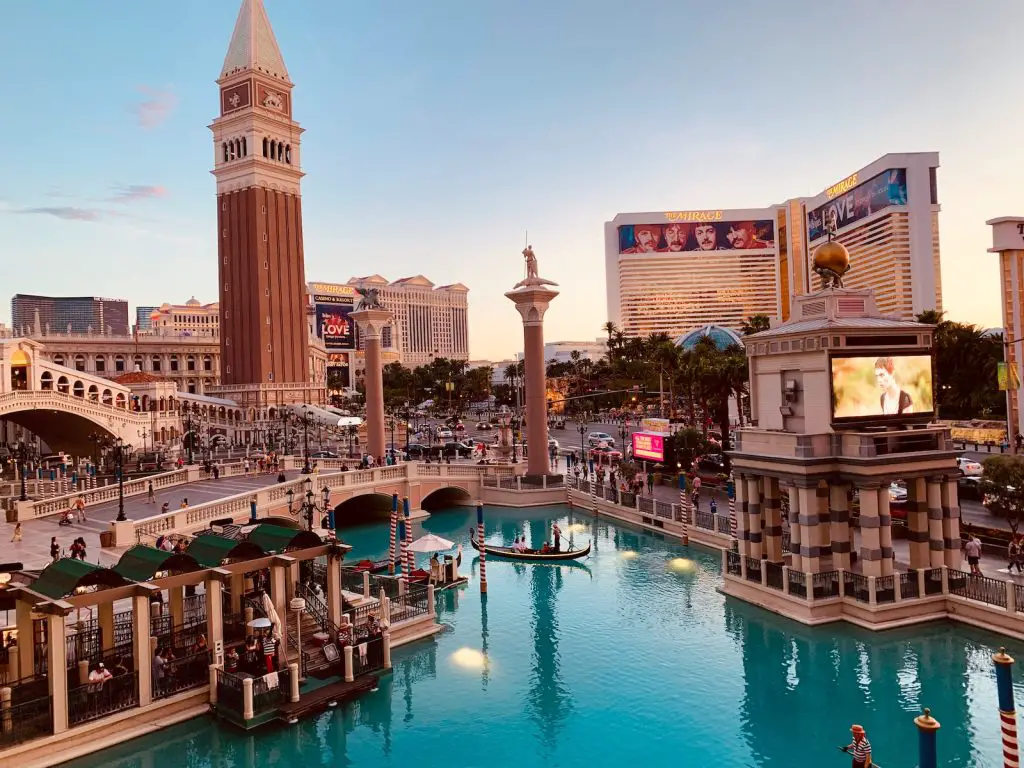 Las Vegas, Nevada, often simply referred to as Vegas, is world-famous for its exciting nightlife, extravagant casinos, top-notch dining experiences, and captivating shows. The city's energetic atmosphere and endless entertainment options make it an exhilarating destination for a 40th birthday celebration.
A must-visit spot in Vegas is the iconic Las Vegas Strip. Known for its concentration of resort hotels and casinos, the Strip is a spectacle of lights and architectural wonders. Here you can explore a range of casinos and enjoy world-class entertainment, from musical performances to circus-style shows.
Don't miss out on a visit to Fremont Street, another Vegas landmark. It's known for its impressive LED canopy and exciting street performances. The vibrant atmosphere, along with the casinos and numerous dining options, encapsulates the spirit of Vegas.
Celebrating your 40th in Las Vegas promises a unique blend of thrill and luxury, ensuring an unforgettable milestone event.
Philadelphia, Pennsylvania
Philadelphia, often called Philly, is steeped in rich history and known for its iconic American landmarks, vibrant arts scene, and delectable culinary offerings. Its unique blend of historical significance and contemporary culture make it an exciting location for a 40th birthday celebration.
The city's must-visit attraction is the Liberty Bell Center in the Historic District, where you can see the iconic Liberty Bell, one of America's most significant symbols of freedom and justice. This district also includes Independence Hall, where the Declaration of Independence and U.S. Constitution were signed.
Philadelphia's vibrant food scene should not be overlooked. A culinary adventure here would be incomplete without trying the city's famous Philly cheesesteak. Numerous eateries around the city offer their take on this delicious sandwich, making it a fun (and tasty) exploration.
With its historical landmarks and flavorful food scene, Philadelphia offers a richly layered and enjoyable experience, perfect for a memorable 40th birthday celebration.
Denver, Colorado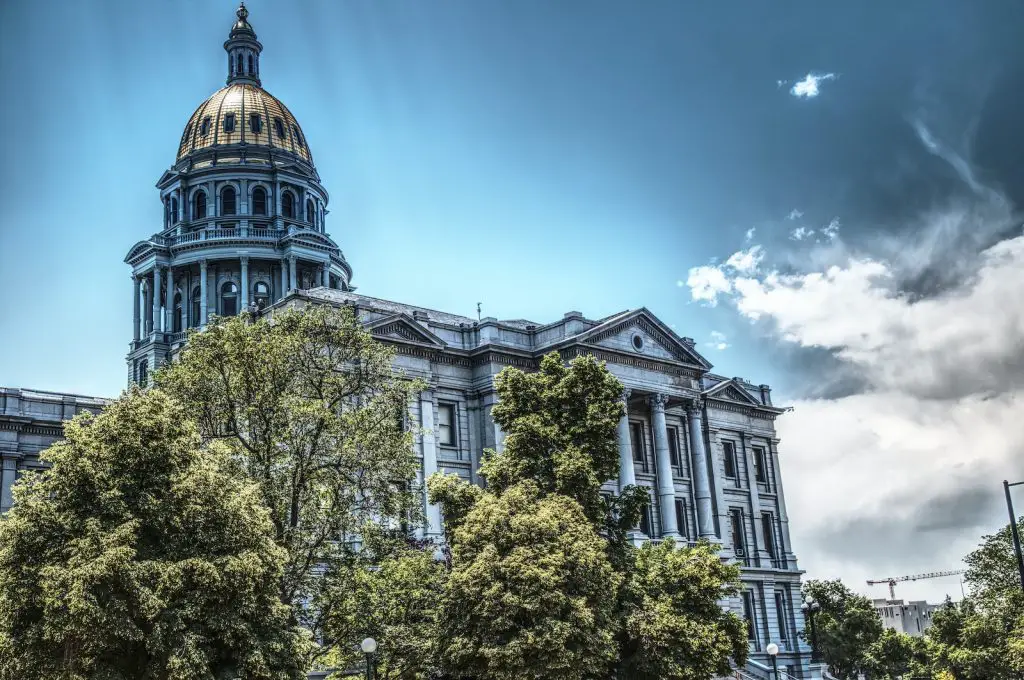 Located at the foot of the Rocky Mountains, Denver, Colorado, is celebrated for its stunning natural beauty, vibrant arts scene, and thriving craft beer culture. These elements together make Denver an inviting place to celebrate a 40th birthday, offering a balance between urban sophistication and outdoor adventure.
Red Rocks Park and Amphitheatre is a must-see destination in Denver. This unique, naturally formed amphitheater set between 400-foot red sandstone rocks offers an unmatched setting for concerts but also invites visitors for hiking and panoramic views of Denver's landscape.
Denver's well-established brewery scene is another reason to celebrate here. With more than 100 breweries in the city, Denver is often called the "Napa Valley of Beer." Embarking on a brewery tour is a fun way to sample a variety of craft beers and get a taste of the city's beer culture.
From the breathtaking views at Red Rocks to the robust flavors of locally brewed beer, a 40th birthday in Denver offers both natural splendor and urban excitement.
New York City, New York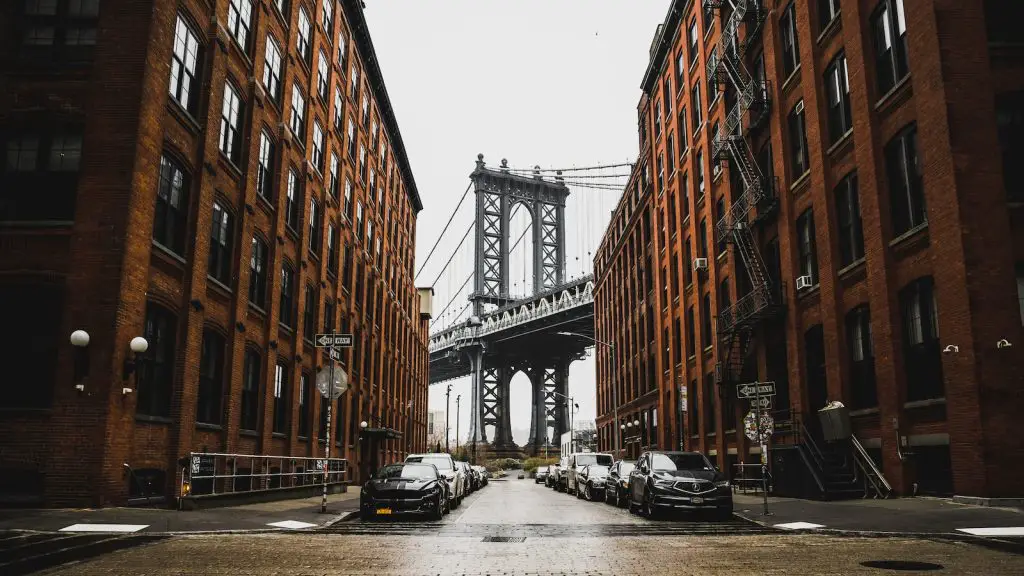 New York City is globally recognized for its iconic landmarks, unmatched cultural scene, and incredible diversity. These elements, along with the city's relentless energy, make it an extraordinary place to celebrate a 40th birthday, offering endless opportunities for exploration and entertainment for the whole family.
Times Square is a must-see, known worldwide for its massive digital billboards, bustling crowds, and as the 'Crossroads of the World.' It's the pulse of the city, brimming with energy at any hour.
Another NYC hallmark is Central Park, a verdant oasis in the heart of Manhattan. Here, you can take a leisurely stroll, go boating, or simply enjoy a picnic while soaking in the surroundings. If you're lucky, you might even catch a free concert or theater performance.
From the vibrant energy of Times Square to the serene beauty of Central Park, a 40th birthday celebration in New York City promises an unforgettable experience filled with diverse attractions and activities.
Key West, Florida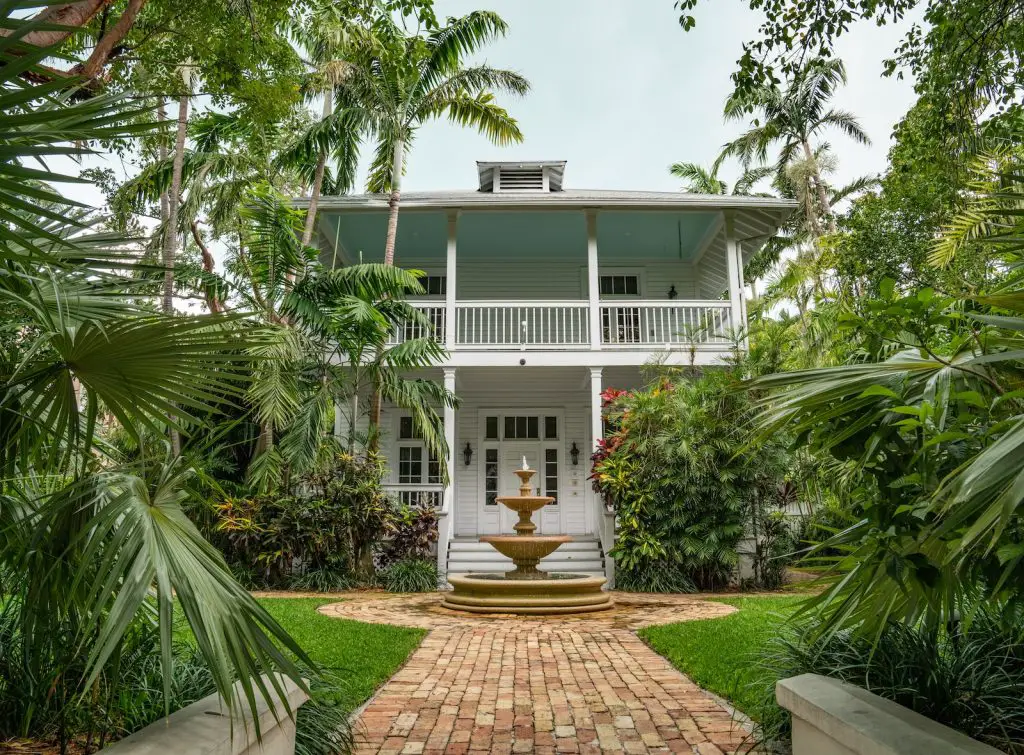 Key West, Florida, is famed for its stunning beaches, vibrant nightlife, and historic sites, and is a premier destination for watersports. The combination of relaxation and adventure makes it a fantastic locale for a 40th birthday celebration.
A major highlight of Key West is the Ernest Hemingway Home and Museum. Here, you can explore the residence of the Nobel Prize-winning author, surrounded by the descendants of his famous six-toed cats. It provides a unique insight into Hemingway's life and work.
A trip to Key West wouldn't be complete without experiencing its underwater wonders. The island is a paradise for divers and snorkelers, with the Florida Reef, the only living coral barrier reef in the continental U.S., just a few miles off shore.
With its engaging history and vibrant marine life, Key West provides a balance of culture and adventure, ensuring a memorable 40th birthday celebration amidst its tropical charm.
Savannah, Georgia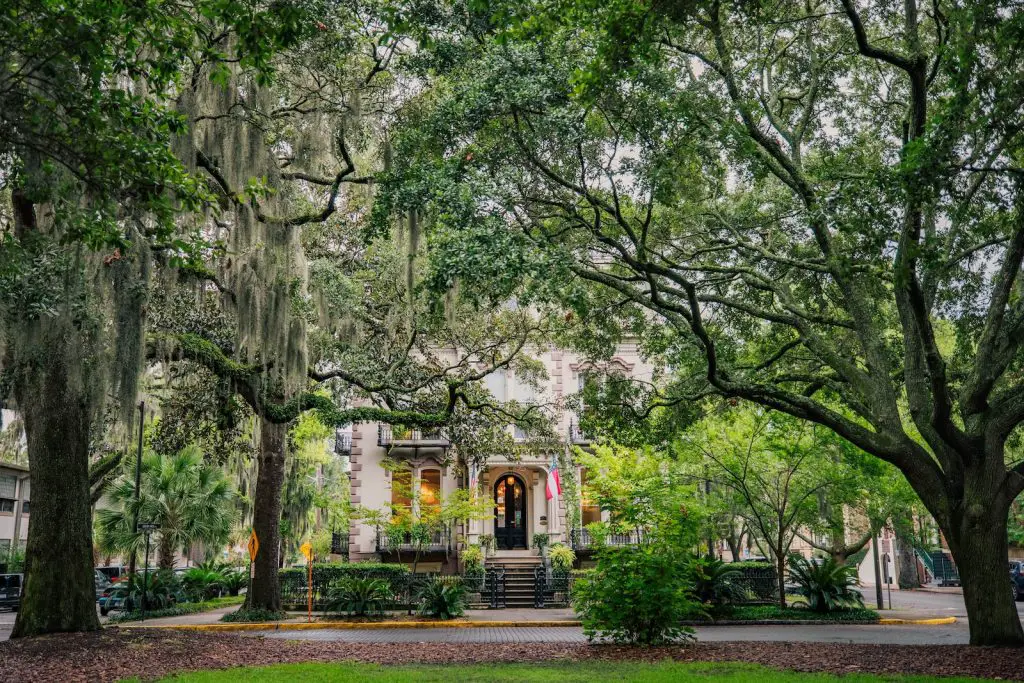 Savannah, Georgia is well-known for its historic architecture, hauntingly beautiful Spanish moss-covered trees, and rich Southern history. Its charming blend of past and present, along with its friendly atmosphere, make it a wonderful choice for a memorable 40th birthday celebration.
A must-visit is Savannah's Historic District, the heart of the city. Here you can wander through 22 park-like squares, admire the historic homes, and visit landmarks like the Cathedral of St. John the Baptist and Forsyth Park. The district's antique charm paints a picture of the city's storied past.
Another Savannah highlight is the city's vibrant food scene, which combines traditional Southern cooking with modern culinary creativity. From upscale restaurants to down-home diners, the city offers plenty of opportunities to savor true Southern cuisine.
With its stunning historic district and delectable Southern fare, Savannah provides a unique setting for a relaxed yet culturally rich 40th birthday celebration.
Honolulu, Hawaii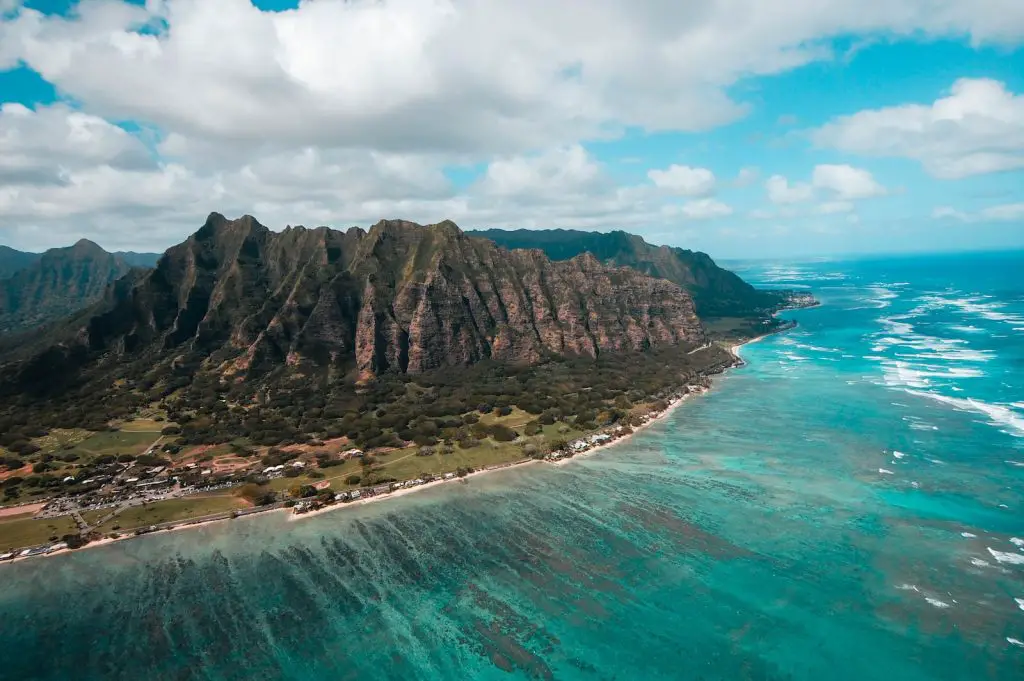 Honolulu, the capital city of Hawaii, is celebrated for its tropical climate, world-class beaches, Polynesian culture, and outstanding natural beauty. These attributes make it a perfect destination for a 40th birthday, providing a harmonious blend of relaxation, adventure, and cultural exploration.
The city's premier beach, Waikiki, is a must-visit. Known for its beautiful sandy shores and crystal-clear water, it's a paradise for surfers and sunbathers alike. Waikiki is also packed with high-end shopping, dining, and entertainment venues.
Another top attraction in Honolulu is the Pearl Harbor National Memorial. This historic site includes the USS Arizona Memorial, which honors the lives lost during the attack on Pearl Harbor. It provides a profound and moving look into a pivotal moment in American history.
From the sun-soaked beaches of Waikiki to the poignant history of Pearl Harbor, Honolulu offers an array of experiences that can make a 40th birthday both joyous and memorable.
New Orleans, Louisiana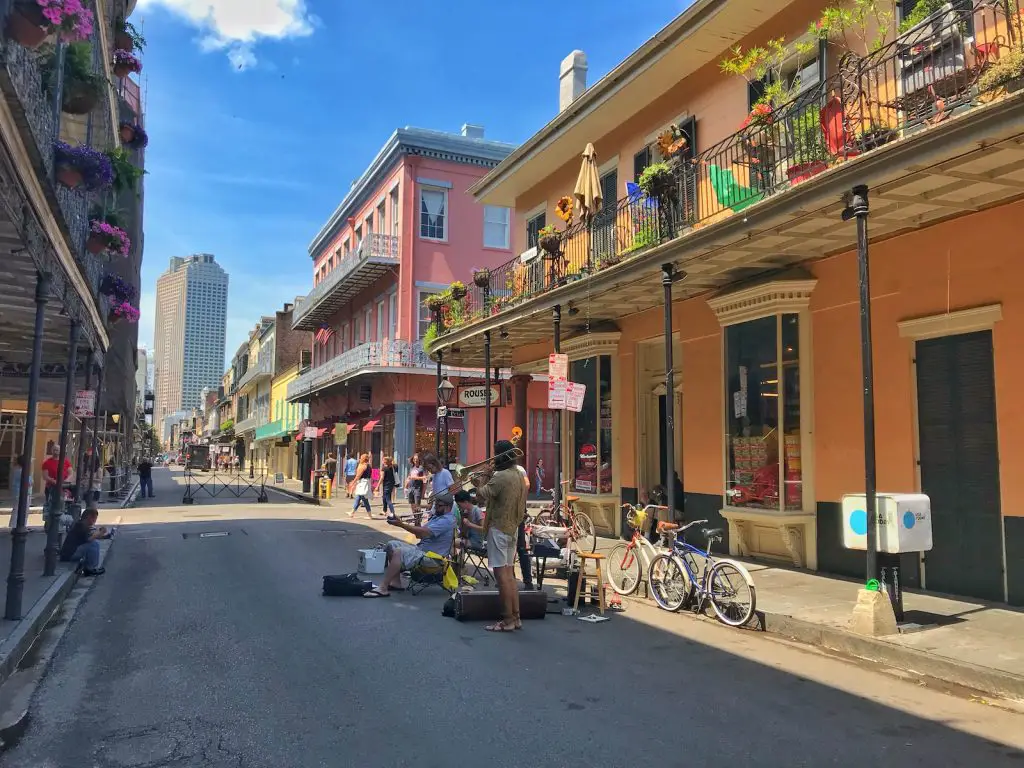 Known for its vibrant live-music scene, unique Creole and Cajun cuisine, and festive spirit, New Orleans, Louisiana is a city that brims with life and culture. Its energetic atmosphere and rich traditions make it an exciting place for a 40th birthday celebration.
One of the city's top attractions is the historic French Quarter, the oldest neighborhood in the city. Known for its lively ambiance, the French Quarter is home to Bourbon Street, famous for its bars and clubs, and the iconic Jackson Square with the majestic St. Louis Cathedral.
New Orleans is also renowned for its music, particularly jazz. A visit to the city would be incomplete without spending an evening in a local jazz club. Preservation Hall is a historic venue that hosts intimate, acoustic New Orleans Jazz concerts over 350 nights a year.
From the spirited streets of the French Quarter to the soulful notes of a jazz performance, New Orleans promises a 40th birthday filled with rich experiences and unforgettable memories.
Aspen, Colorado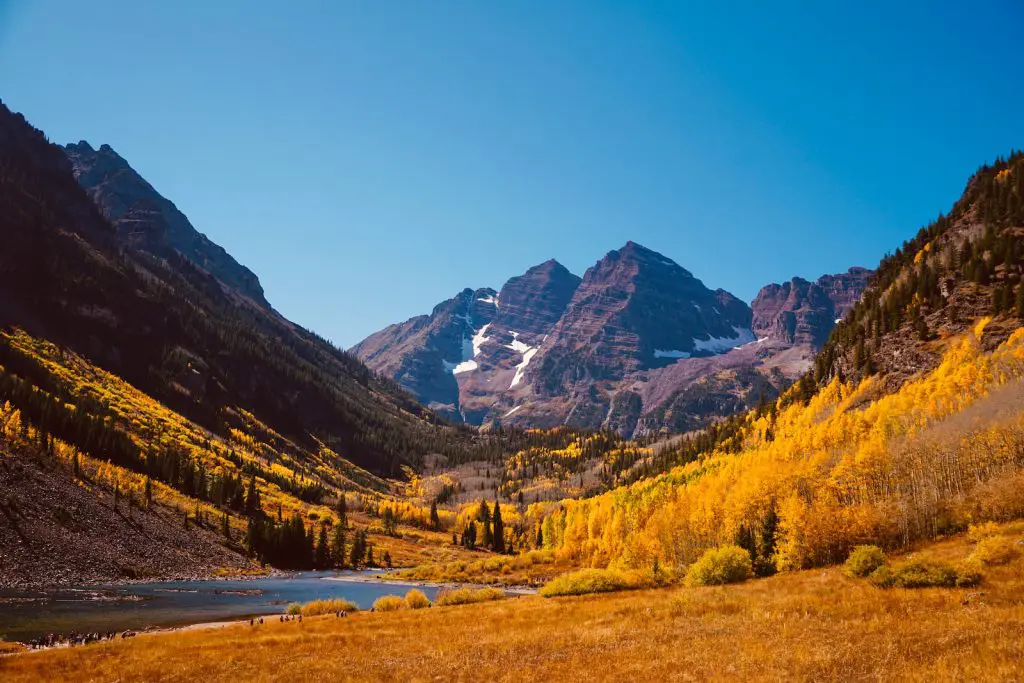 Aspen, Colorado, is renowned for its luxurious ski resorts, breathtaking natural beauty, and top-tier dining and shopping options. Its combination of outdoor adventure and high-end amenities make it an extraordinary place to celebrate a 40th birthday.
One of the top attractions in Aspen is its world-class skiing. With four major ski areas including Aspen Mountain and Snowmass, the city offers a range of slopes suitable for beginners to experts. These mountains also provide opportunities for snowboarding, snowshoeing, and cross-country skiing.
Aspen is also home to the Maroon Bells, two of the most photographed peaks in North America. Accessible by shuttle, these twin peaks are surrounded by national forest lands offering numerous hiking trails and photo opportunities.
From the thrill of skiing down Aspen's famous slopes to the awe-inspiring beauty of the Maroon Bells, a 40th birthday celebration in Aspen promises a blend of exhilarating adventure and breathtaking natural beauty.
Charleston, South Carolina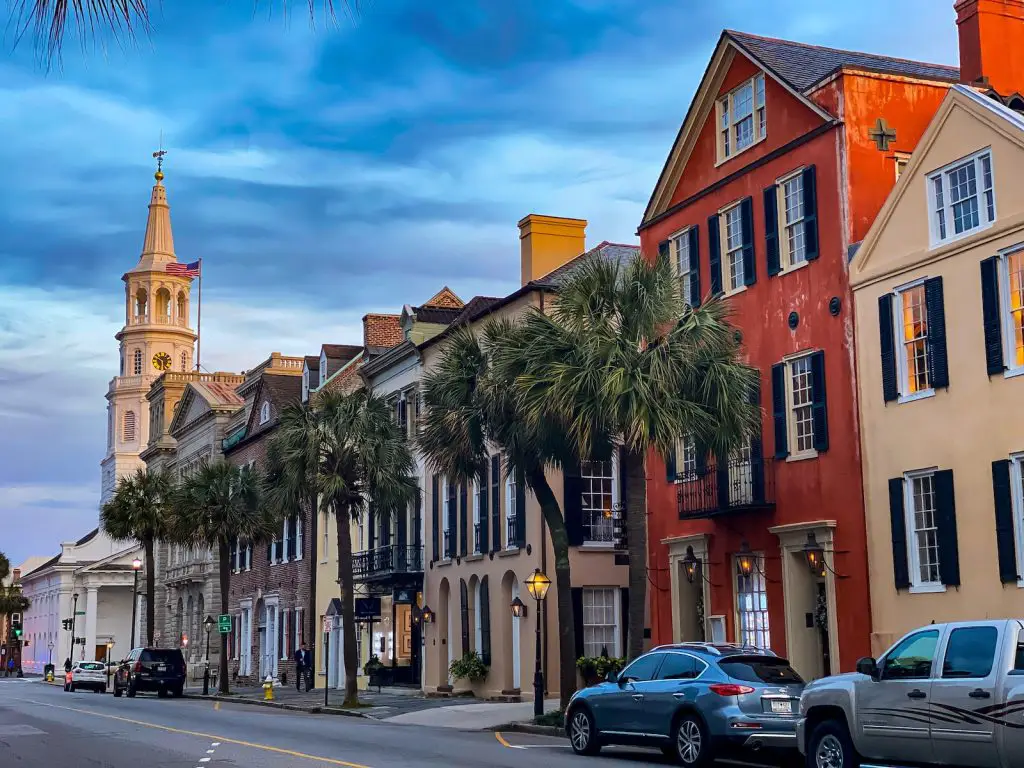 Charleston, South Carolina, is esteemed for its rich history, well-preserved architecture, and legendary Southern hospitality. Its unique charm, coupled with its exceptional dining scene, makes it an ideal spot for a 40th birthday celebration filled with culture and warmth.
An absolute must-visit in Charleston is the city's Historic District. You can take a stroll down the cobblestone streets, admire the antebellum houses, or ride a horse-drawn carriage to truly soak in the city's historical ambiance. This area includes landmarks like the Battery and the French Quarter.
Another hallmark of Charleston is its cuisine, particularly its renowned Lowcountry food. Numerous restaurants serve dishes like shrimp and grits, she-crab soup, and other traditional Southern fare, offering a culinary exploration of the city's rich food culture.
With its immersive history and inviting culinary scene, Charleston ensures a 40th birthday celebration that's as enriching as it is enjoyable.
Chicago, Illinois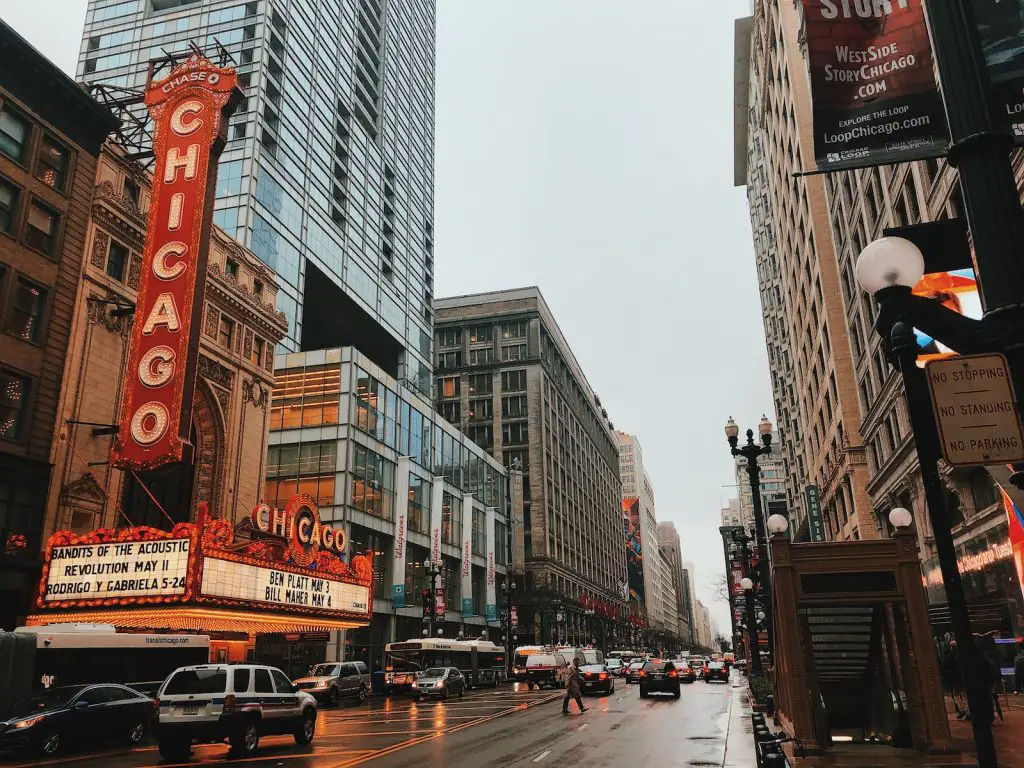 Chicago, Illinois, is acclaimed for its bold architecture, dynamic food scene, and vibrant arts and culture. This mix of urban energy and Midwestern hospitality makes it an exciting locale for a 40th birthday celebration.
A standout attraction in Chicago is its iconic skyline, best appreciated from the water. Embarking on a Chicago River architecture cruise offers a unique perspective of the city's historic and modern architectural marvels, with informative commentary about the city's architectural history.
Another must-visit spot is Millennium Park, home to the famous Cloud Gate sculpture, also known as "The Bean." This park, along with the adjacent Art Institute of Chicago, offers a mix of outdoor art, music, and cultural exhibits.
From the inspiring views on a river cruise to the cultural richness found in Millennium Park, a 40th birthday celebration in Chicago promises a dynamic blend of architectural wonder, artistic inspiration, and culinary delight.
Sedona, Arizona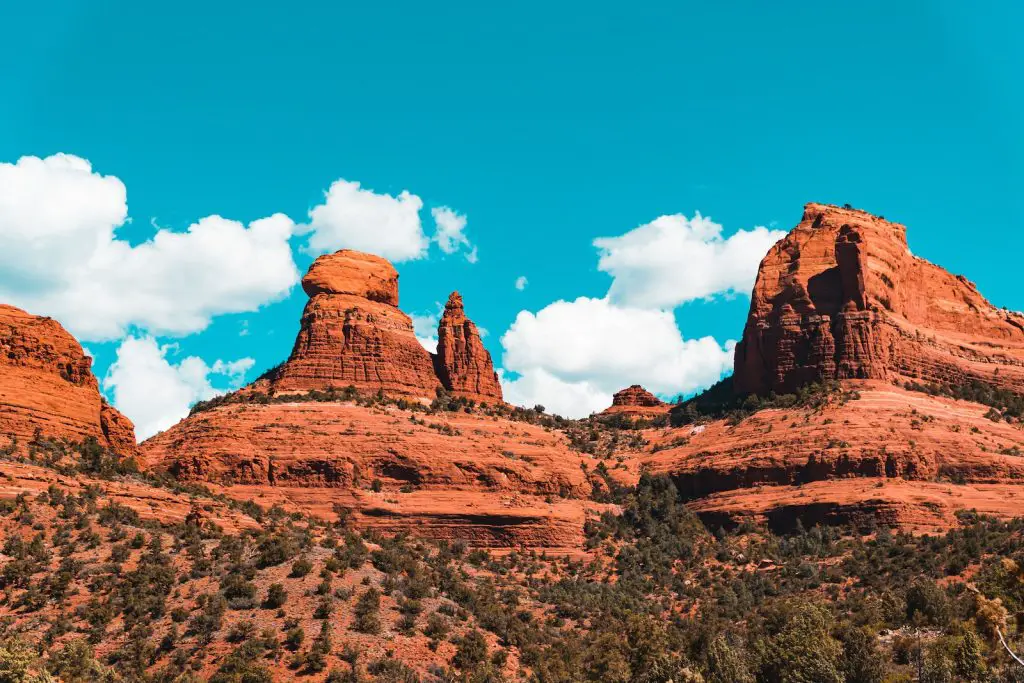 Sedona, Arizona, is celebrated for its striking red rock formations, vibrant art scene, and reputation as a site of spiritual renewal. Its awe-inspiring natural beauty and tranquil ambiance make it a wonderful destination for a contemplative and refreshing 40th birthday celebration.
One must-see attraction in Sedona is the Chapel of the Holy Cross, a unique architectural marvel built into the buttes and offering panoramic views of the red rocks. It's a serene spot that's perfect for reflection.
Another popular activity is exploring the vortex sites around Sedona. These are special spots where the earth's energy is purported to be particularly strong, and they're often associated with healing and meditation. The most popular vortexes are at Bell Rock, Airport Mesa, Cathedral Rock, and Boynton Canyon.
With its stunning natural beauty and serene energy, a 40th birthday celebration in Sedona promises a unique opportunity for relaxation, reflection, and rejuvenation amidst breathtaking landscapes.
Park City, Utah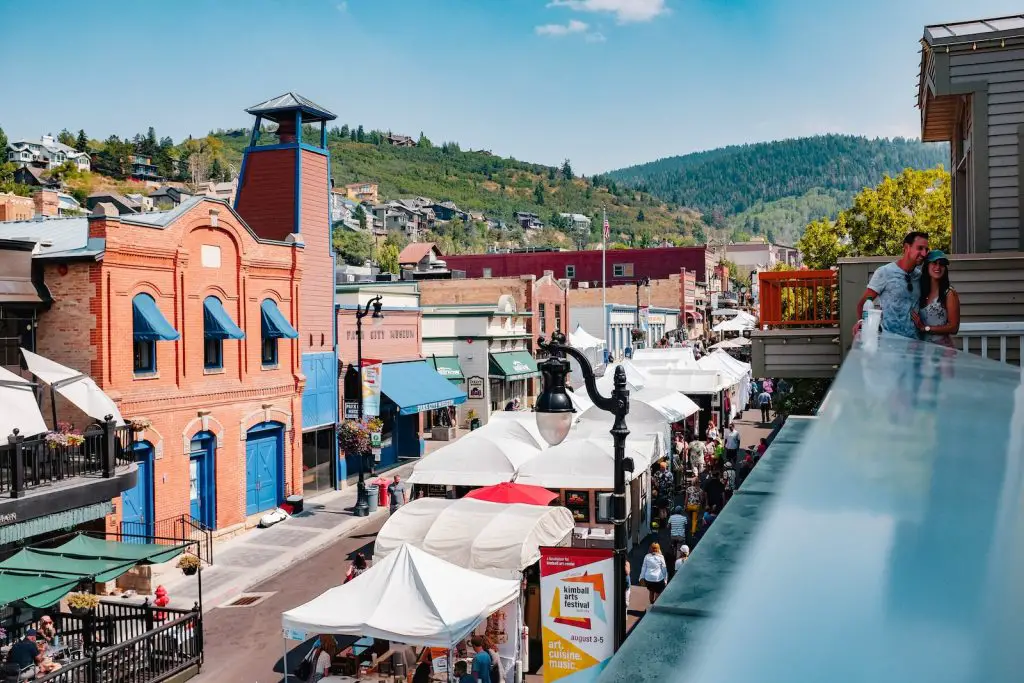 Park City, Utah, is renowned for its world-class ski resorts, charming historic Main Street, and lively film culture. These features, coupled with a beautiful mountain setting, make it a thrilling location for a 40th birthday celebration.
One of the top attractions in Park City is its skiing and snowboarding opportunities. With two major resorts – Park City Mountain Resort and Deer Valley Resort – the city offers a wide range of slopes catering to all levels of experience, from beginners to advanced winter sports enthusiasts.
When not hitting the slopes, visitors can take a stroll down Historic Main Street, lined with well-preserved buildings from the silver mining town era, now home to restaurants, bars, galleries, and shops. This area is particularly lively during the Sundance Film Festival, a world-renowned independent film festival held annually in Park City.
Whether it's the thrill of skiing or the charm of its historic downtown, Park City offers a diverse and exciting array of experiences, perfect for a memorable 40th birthday celebration.
---
---