Some of the links in this post are affiliate links. This means if you click on the link and purchase the item, I will receive an affiliate commission at no extra cost to you. All opinions remain my own.
If you are looking for a great state to visit on your vacation, then Mississippi is one of the better options you can work with if you want to head down south. There are plenty of wonderful reasons to go to Mississippi and this article is going to show you more than a few of them, so don't be afraid to give it a read and then start planning your trip!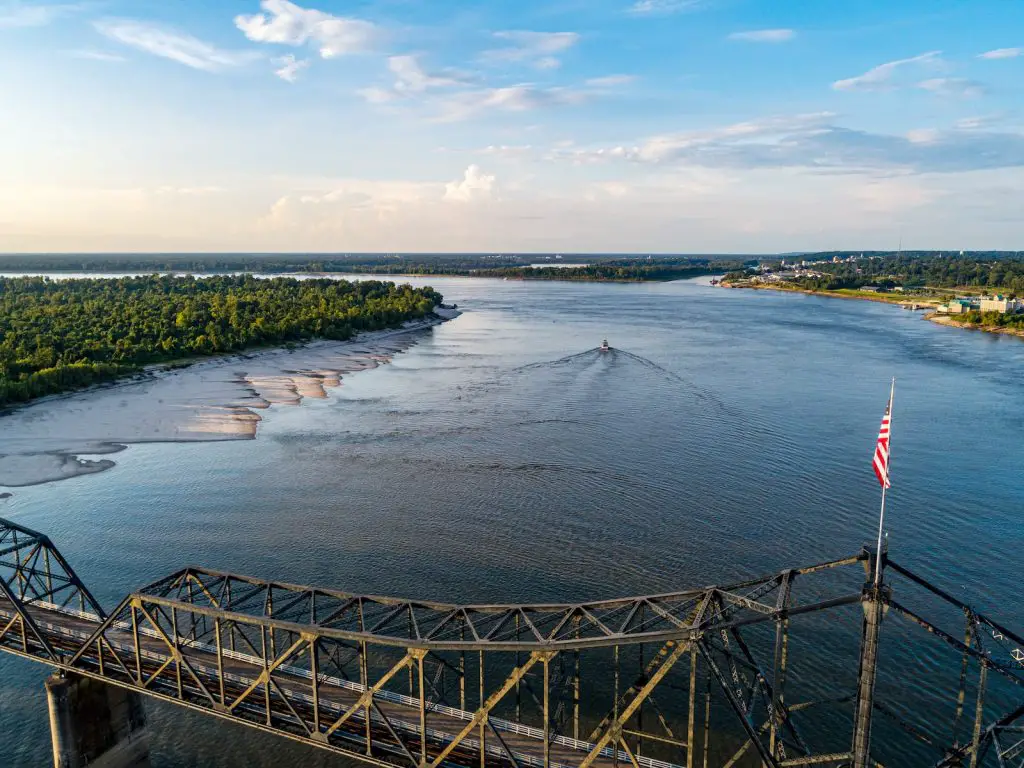 Experience The Musical Heritage Of The State
One of the biggest genres of music has its roots right here in Mississippi. While it might not be too surprising given the name, Mississippi Delta Blues music got its start here. It all started during the Civil War when White Union soldiers noticed that their African American counterparts sang different war songs that were less about harmonizing, and more about mimicking work chants.
These songs became popular with slaves, travelers, sharecroppers, and more in the state and in the south, and it was a serious mix of African work chants and tribal songs along with Caucasian instruments and folk themes. Eventually, the juke joints allowed this type of music and the musicians that played it to get some recognition, and as the musicians moved north and encountered new ways of playing music, they adapted and added to what the Mississippi Delta Blues were and would be.
If you want a guide to Mississippi's musical wonders, then you need to start with the Mississippi Delta Blues!
Eat Some Good Southern Comfort Food
There is no reason why you shouldn't come to Mississippi (or anywhere in the South in general) and not eat some of the famed Southern comfort food classics that can fill you up in one big meal. Fried catfish, crawfish boils, fried chicken, barbecued baby back ribs, collard greens, and hush puppies are only some of the dishes on the menu, and whether you have it cooked at a restaurant or have someone cook it for you homestyle, you will find some good food.
Just make sure that you are eating the food in the correct environment too, because that's one of the things that makes southern comfort food amazing. It shouldn't just taste good, but it should also be in an environment that makes you feel good. So put your phones down and get to know the people around you and the stories behind what you are eating!
The Gulf Coast Can Be Fun
When you think of 'south' and 'coastline' you tend to think about states like Florida, but Mississippi has 62 miles of the Gulf Coastline for you to fully explore. There's plenty of shoreline that is filled with all sorts of shortline activities. These include sandy beaches, seafood, sunsets, water activities, fishing, jet skiing, and boardwalks. Plus there are plenty of museums and casinos on the water as well.
If you love going to the beach, you don't need to hit another state to get some fun in the sun. Instead, come see what Mississippi has to offer you and get some time in the sun!
You Can Go Outside And Explore
Mississippi is called the Magnolia State and for good reason, because you will find quite a lot of diverse terrain options here that will allow you to take on all sorts of activities. You might want to play some golf, hike in the forest or in the mountain trails, walk along the beach, camp at some of the various campgrounds, or just walk through the state rather than taking a car.
If you have planned your trip around a time when the weather is beautiful and you are the type of person who loves being outside, then give it a go and walk around Mississippi.
You Will Make Some New Friends!
Finally, while many of us don't go on our vacation to make friends, in Mississippi that is one of the icings on the cake of your vacation. The people of Mississippi are very friendly and very interested in what a lot of new faces and old friends have to say. They will say 'How are you?' and it is a greeting to which they expect an answer.
Everyone from waitresses to bartenders to grocery baggers will talk to people and ask about family, work, travel, day-to-day life, or a million other topics. Who knows, you might even make a friend or two who you can come back to see the next time your vacation carries you down south again.
So don't be afraid to join the community and get to know some people, because they are a friendly bunch and will likely make your vacation even better. There are plenty of reasons to head to Mississippi, and once you have your vacation here you might not want to go home!
What to read next?