Some of the links in this post are affiliate links. This means if you click on the link and purchase the item, I will receive an affiliate commission at no extra cost to you. All opinions remain my own.
As we all know, the change of seasons brings with it an array of different activities, tastes, sights, and sounds. But let's be honest, how many of us can confidently say that we're making the most of what Mother Nature has to offer throughout the entire year?
If you're like me and you often find yourself stumped for ideas on how to enjoy the outdoors every season, this post is for you!
From the frost-kissed landscapes of winter to the vibrant foliage of fall, each season has its own unique charm, just waiting to be discovered. It's all about getting out there and finding joy in the natural world, no matter the weather.
So grab your coat (or sunscreen), lace up your boots (or sandals), and let's explore the fabulous four seasons in all their glory. Come with me on this year-round adventure as we dive into a collection of outdoor activities for every season.
There's no time for hibernation here! Let's seize the day and soak up everything the great outdoors has to offer.
Table of contents:
Things to do outside in winter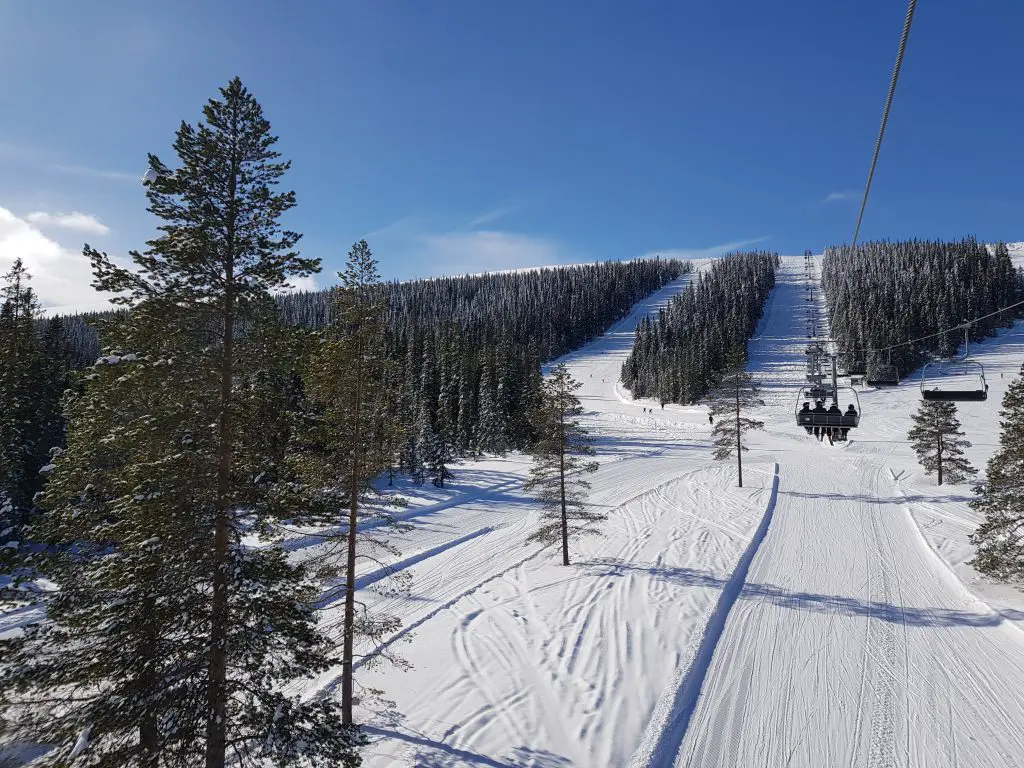 Winter can be such a magical time to be outdoors. Here are 30 diverse and exciting activities you can do outside during the frosty season:
Building a Snowman: The quintessential winter activity, it's fun for all ages.
Ice Skating: Find a local rink or a safe, frozen pond for some classic winter fun.
Winter Hiking: The snow-laden trails provide an entirely different experience.
Snowshoeing: An exciting and novel way to traverse the snowy landscape.
Snowboarding or Skiing: Whether you're a beginner or pro, these are thrilling winter sports.
Sledding: Grab a sled (or a cafeteria tray) and find a local hill.
Winter Photography: Capture the frosty scenery and unique wintertime beauty.
Ice Fishing: A peaceful, patience-testing activity.
Hot Chocolate Picnic: Pack thermoses of hot chocolate and some snacks and head to a local park.
Winter Camping: For the brave-hearted, winter camping can be a unique and rewarding experience.
Cross-Country Skiing: This low-impact activity is a great cardio workout.
Stargazing: Clear winter nights often offer the best conditions for stargazing.
Snowball Fight: Good old-fashioned fun. Just remember to play fair!
Making Snow Angels: Simple yet gratifying, especially for the little ones.
Ice Sculpting: If it's cold enough, why not try your hand at some ice art?
Tracking Animal Footprints: The snow can be an excellent canvas for learning about local wildlife.
Geocaching: The winter edition of a treasure hunt can be a thrilling adventure.
Feeding Birds: Make homemade bird feeders and enjoy bird-watching.
Horseback Riding: Some equestrian centers offer scenic winter trail rides.
Snow Fort Building: More than just for kids, build a shelter or a castle made of snow.
Dog Sledding: If it's available in your area, it's an unforgettable experience.
Curling: Try this Olympic sport at a local ice rink.
Roasting Marshmallows on an Outdoor Fire: Gather around a fire pit for some tasty fun.
Outdoor Meditation: Bundle up and enjoy the tranquility of a winter morning.
Winter Beach Visit: If you live near the coast, beaches can be peaceful and beautiful during winter.
Moonlit Walks: Take advantage of the early darkness to enjoy a peaceful walk under the stars and moonlight.
Outdoor Workout: Challenge yourself with a brisk outdoor workout routine.
Go on a Winter Scavenger Hunt: Create a list of winter items and see who can find them all first.
Ice Hockey: Whether you're on a team or just playing a friendly match on a frozen pond, ice hockey is a winter staple.
Snowmobiling: If you live in a region with sufficient snow, snowmobiling can be an exhilarating way to enjoy the winter landscape.
Remember to always dress warmly and be prepared when heading outdoors in winter!
Things to do outside in spring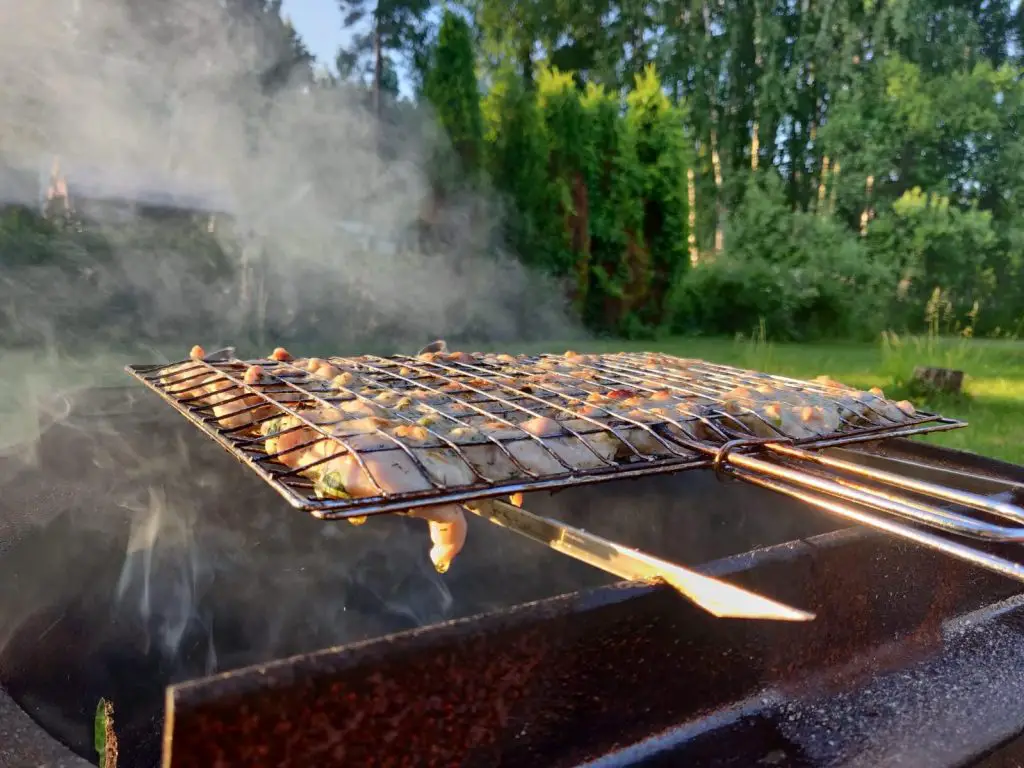 Spring, with its burst of life and colors, is another fantastic time to venture outdoors. Here are 30 activities to embrace the beauty of this season:
Gardening: Whether it's flowers or vegetables, spring is the ideal time to start a garden.
Picnics: The mild weather and blooming scenery make for perfect picnic conditions.
Biking: Dust off your bike and hit the trails or local paths.
Bird Watching: Spring is a great time to spot migratory birds returning home.
Fly a Kite: The breezy spring weather makes for ideal kite-flying conditions.
Hiking: Experience the freshness of spring foliage on a scenic hike.
Plant Identification Walk: Learn about the different types of flora blooming around you.
Sidewalk Chalk Art: Get creative on your driveway or a local sidewalk.
Outdoor Yoga: Enjoy the mild weather and tranquility with some yoga in the park.
Camping: Enjoy a night under the stars without the extreme temperatures of summer or winter.
Frisbee or Disc Golf: Head to a local park for some fun, friendly competition.
Photography: Capture the beauty of the spring blooms.
Fishing: With many fish species becoming more active, spring is an excellent time for fishing.
Visit a Farmer's Market: Enjoy the fresh produce and local goods.
Geocaching: Continue the treasure hunt in the softer conditions of spring.
Stargazing: Observe the changing constellations of the spring night sky.
Rock Climbing: Outdoor climbing spots often become accessible in spring.
Visit a Botanical Garden: A perfect way to appreciate the spring blooms.
Outdoor DIY Projects: Build a birdhouse, or try other spring-themed projects.
Participate in a Spring Clean-up: Many communities organize clean-up events for parks and public areas.
Rainy Day Walk: With the right attire, a walk in the rain can be refreshing.
Wildflower Bouquet: Collect wildflowers for a beautiful, natural bouquet.
Outdoor Concerts: Many places begin to hold outdoor performances in the spring.
Nature Sketching: Use the vibrant colors of spring as your art inspiration.
Beachcombing: Discover what the winter waves have brought to the shore.
Tree Planting: Participate in or organize a tree planting event.
Visit an Animal Farm: Spring is the season of birth and you might get to see some baby animals.
Start a Compost Pile: With the onset of spring, it's a great time to start composting. Your plants will thank you!
Visit a National Park: The weather is starting to warm up, and it's a great time to visit before the summer crowds arrive.
Play Softball or Baseball: Spring is the perfect time to gather some friends for a friendly match, or join a local league.
Remember to check the local regulations and conditions before heading out. Enjoy the magic of spring!
Things to do outside in summer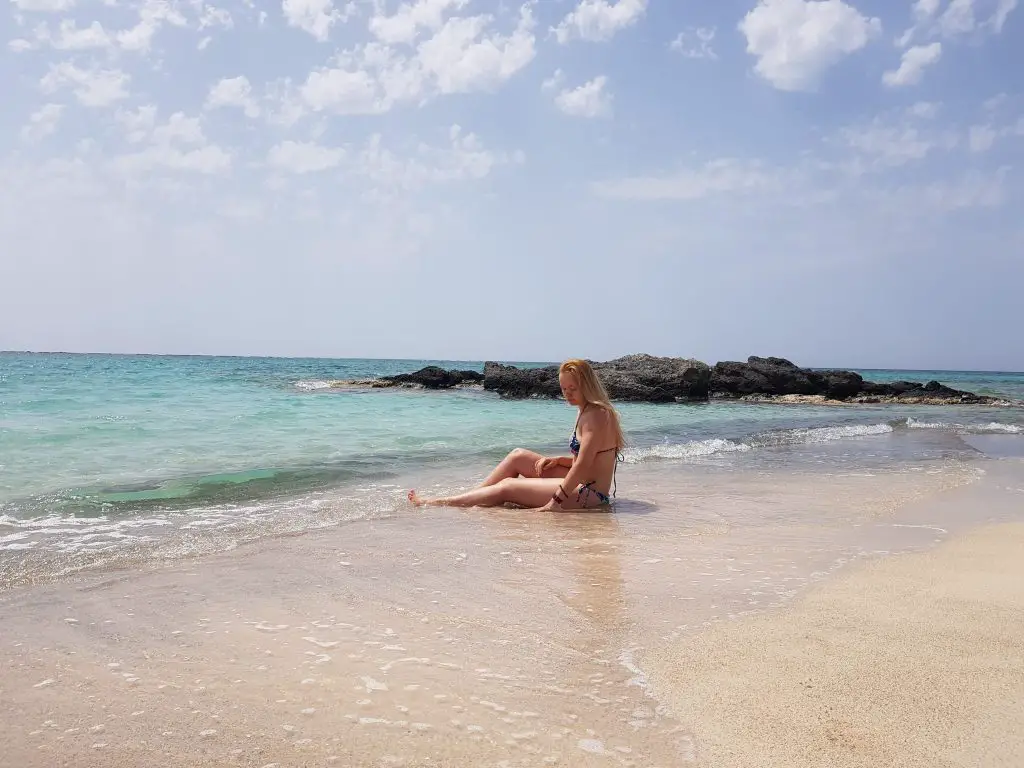 Summer, with its long, warm days, is perfect for outdoor adventures. Here are 30 ideas for making the most of this sunny season:
Beach Trips: Nothing says summer like sun, sand, and sea. Don't forget your sunscreen!
Open-Air Cinema: Many towns host free or inexpensive movie nights under the stars.
Hiking: Early morning or late evening hikes can be a cool escape.
Road Trips: Day trips to nearby attractions can be great summer fun.
Star Gazing: Warm summer nights are perfect for spotting constellations.
Scavenger Hunt: Organize a nature-themed scavenger hunt in a local park.
Outdoor Yoga: Early morning yoga can be a peaceful start to a summer day.
Sandcastle Building: A fun, creative activity for a beach trip.
Fruit Picking: Many fruits, like strawberries and cherries, are ripe for picking in the summer.
Swimming: In a pool, lake, river, or ocean, swimming is a quintessential summer activity.
BBQ or Cookout: Enjoy some grilled favorites with friends or family.
Camping: Take advantage of the warm nights with a camping trip.
Water Balloon Fight: A fun and refreshing way to beat the summer heat.
Visit a Water Park: Slide, splash, and swim your way through the day.
Fishing: Warm summer days can be perfect for a peaceful fishing trip.
Canoeing or Kayaking: Enjoy the calm summer waters in a canoe or kayak.
Wildlife Watching: Summer is a great time to observe animals in their natural habitats.
Nature Photography: Capture the vibrant summer scenery.
Outdoor Concerts or Festivals: Enjoy some live music or local culture in the open air.
Gardening: Maintain your spring garden or start a second summer crop.
Outdoor Crafts: Use natural materials for DIY art projects.
Bike Rides: Explore your neighborhood or local trails on two wheels.
Picnics: Enjoy an outdoor meal in the warmth of the summer sun.
Outdoor Games: Play games like badminton, volleyball, or cornhole in the backyard.
Surfing or Paddleboarding: If you're near the coast, catch some waves.
Farmers Markets: Browse local produce and homemade goods on a sunny morning.
Bonfire and S'mores: Enjoy a warm night around the fire with some sweet treats.
Climbing Trees: A fun and challenging outdoor activity.
Explore a New Town: Take a day trip to a nearby town and explore its outdoor spaces.
Attend a Sporting Event: Many sports have matches or games during the summer, and some even offer free events for children.
Always remember to stay hydrated and protect yourself from the sun when enjoying outdoor activities in summer. Have a blast!
Things to do outside in the fall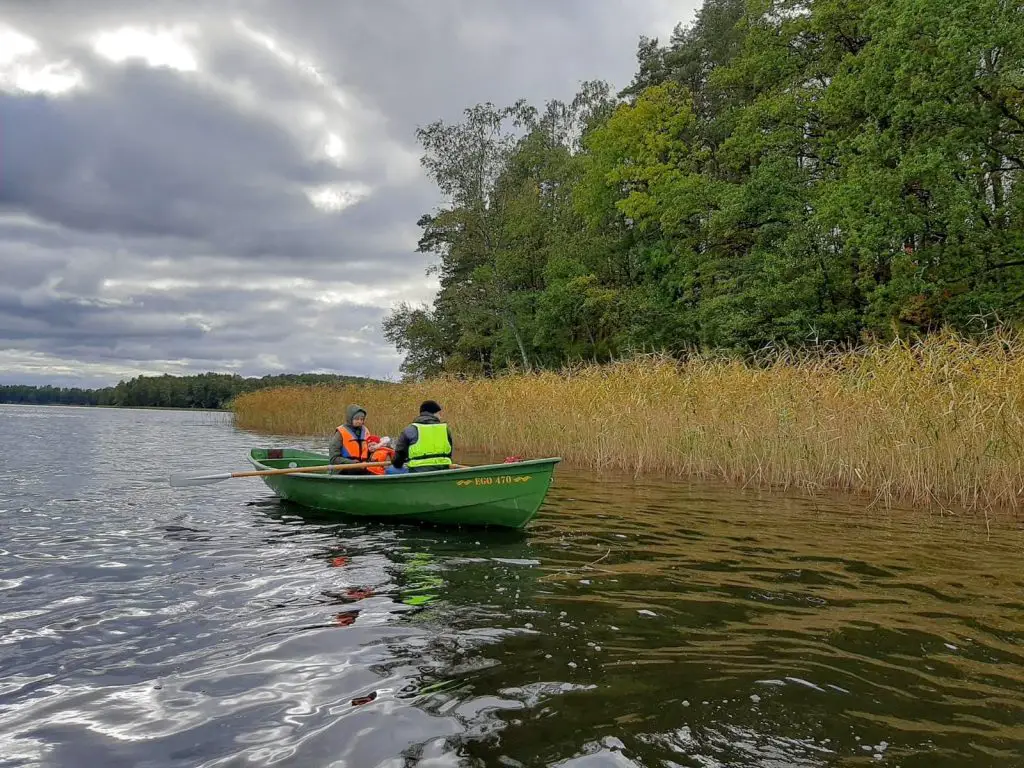 Fall, with its crisp air and colorful landscapes, provides plenty of unique outdoor opportunities. Here are 30 autumn activities to embrace the charm of the season:
Leaf Peeping: Take a walk or drive to enjoy the vibrant fall foliage.
Apple Picking: Visit a local orchard for some fresh-picked fun.
Pumpkin Patch: Choose the perfect pumpkin for carving or cooking.
Hiking: Experience the beauty of the changing season on a hike.
Photography: Capture the stunning colors of fall.
Picnic: Enjoy a meal outdoors in the cool, comfortable weather.
Bird Watching: Many birds migrate in the fall; it's a great time to spot different species.
Bike Ride: Cycle through the colorful landscape.
Farmers Market: Fall produce offers a bounty of delicious options.
Corn Maze: Navigate your way through a local corn maze.
Outdoor Painting: Use the fall colors as your inspiration.
Bonfire: Gather around a fire and enjoy the crisp fall nights.
Planting Bulbs: Fall is the perfect time to plant spring-flowering bulbs.
Harvest Festival: Attend a local festival celebrating the bounty of the season.
Geocaching: Continue the outdoor treasure hunt in the cool fall weather.
Canoeing or Kayaking: Enjoy the scenery and the calm, cool weather on the water.
Nature Sketching: The fall landscape offers a beautiful tableau.
Frisbee Golf: Enjoy a round in the crisp autumn air.
Making a Leaf Pile: And of course, jumping in it!
Camping: Cooler temperatures and fewer insects make fall an ideal camping season.
Mushroom Foraging: Fall is a great season for hunting edible mushrooms, just be sure to do your research first!
Pumpkin Carving: Once you've picked your perfect pumpkin, carve a creative design.
S'mores and Stories: Gather around a fire pit for some marshmallow roasting and storytelling.
Play Football or Soccer: Gather some friends for a friendly match in the park.
Trail Running: Cooler temperatures and stunning scenery make fall a great time to hit the trails.
Hot Air Balloon Ride: Witness the fall colors from a whole new perspective.
Outdoor Potluck Dinner: Gather friends and family to share a meal under the autumn sky.
Wine Tasting: Many wineries have special events in the fall.
Outdoor Meditation: The quiet beauty of fall makes it a perfect time for outdoor mindfulness.
Archery: Fall is a great time to try this outdoor sport, and many places offer beginner courses.
Fall is such a beautiful time of year to enjoy the outdoors. So grab your jacket, your loved ones, and head outside to embrace all that this wonderful season has to offer. Stay safe and have fun!