Some of the links in this post are affiliate links. This means if you click on the link and purchase the item, I will receive an affiliate commission at no extra cost to you. All opinions remain my own.
As you approach the significant milestone of your 30th birthday, you may find yourself craving an adventure that's as thrilling and unforgettable as the journey of your twenties.
What better way to mark this new chapter in your life than by exploring the rich tapestry of cultures, cuisines, and landscapes that Europe has to offer? From the energetic nightlife of Ibiza to the romantic canals of Venice, from the historic charm of Prague to the gastronomic delights of Vienna, Europe presents a myriad of experiences waiting to be discovered.
In this blog post, we delve into exciting 30th birthday destinations in Europe, each offering unique experiences that cater to a wide range of interests.
Whether you're a history buff, a food enthusiast, an art lover, or an adrenaline junkie, these locations promise vibrant memories that will make your 30th birthday truly special.
So pack your bags, and get ready to embark on a European adventure that celebrates not only your past achievements but also the exciting journey ahead!
Table of contents:
Amsterdam, Netherlands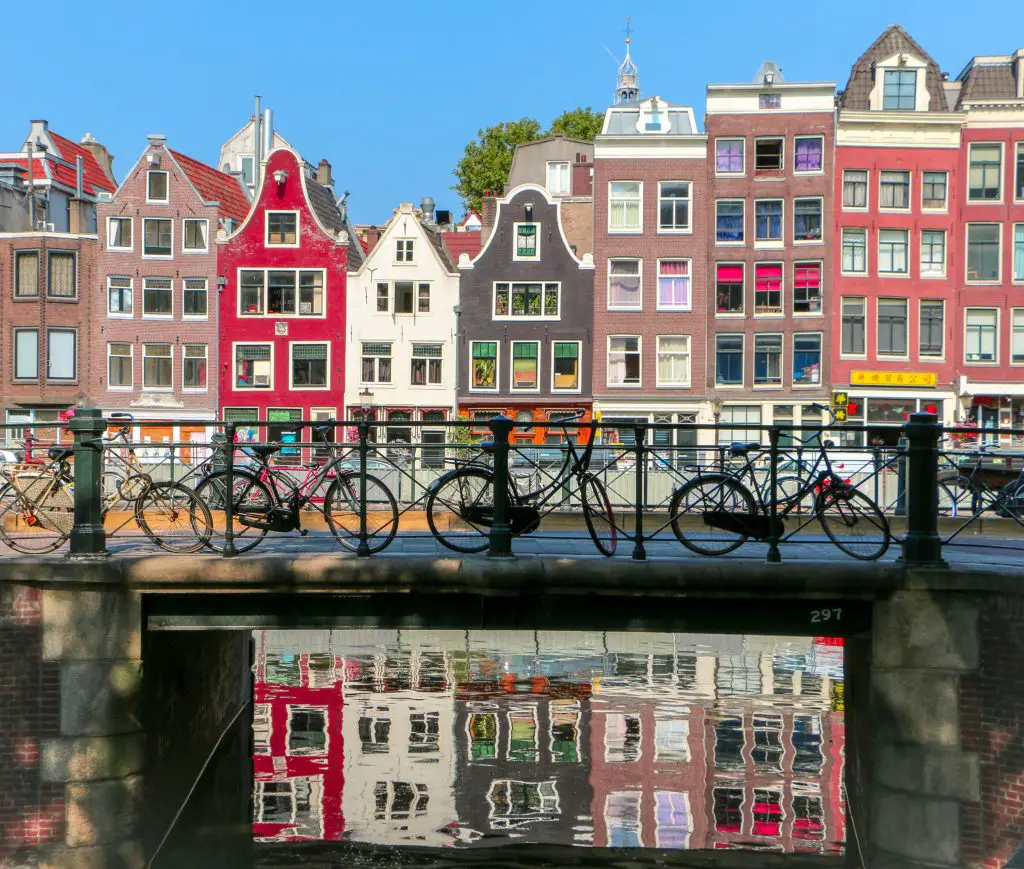 Amsterdam, the capital of the Netherlands, is a captivating city that brilliantly blends rich history with vibrant modernity, making it a prime destination for a 30th birthday weekend break.
This unique city offers a plethora of distinctive experiences that caters to a wide range of interests. Art lovers should make a beeline for the Van Gogh Museum, which boasts the world's largest collection of works by the Dutch master. It's an unparalleled opportunity to immerse yourself in Van Gogh's artistic journey, showcasing everything from his famous sunflowers to his more poignant, darker pieces.
For food enthusiasts, a visit to the Foodhallen is a must. Nestled in a renovated tram depot, this indoor food market serves a tantalizing array of international cuisines, from Vietnamese banh mi to Spanish tapas. It's a vibrant, buzzing spot where you can celebrate your birthday surrounded by friends, fantastic food, and live music.
Amsterdam, with its iconic canals, distinctive architecture, and diverse cultural offerings, provides a distinctly memorable backdrop for any birthday celebration. Regardless of your interests, you're bound to create unforgettable memories in this charismatic city.
Ibiza, Spain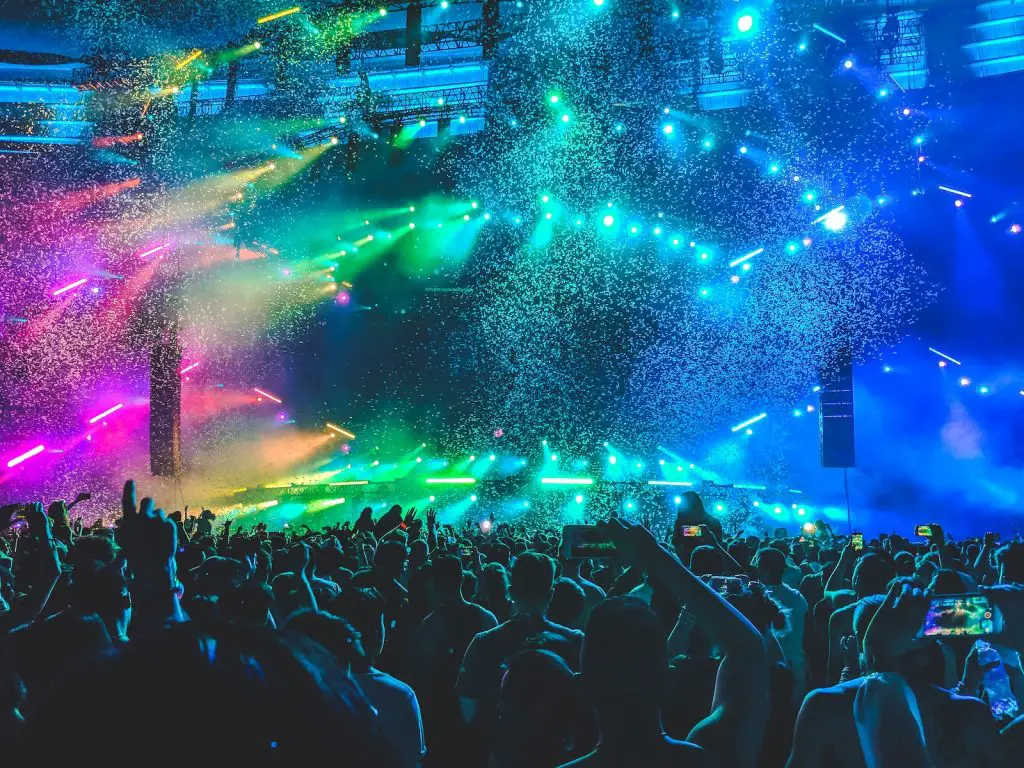 Known for its vibrant nightlife and stunning natural beauty, Ibiza, one of Spain's Balearic islands, presents a perfect blend of partying and relaxation for an unforgettable 30th birthday celebration.
One of the island's major draws is its world-renowned nightlife, particularly the famous Superclubs. Venues like Ushuaïa and Pacha have become legendary among electronic music fans, hosting top DJs from around the globe. These clubs provide an energetic atmosphere for dancing the night away in a setting like no other.
For a contrast to the pulsating nightlife, a trip to the beautiful Cala d'Hort beach is a must. This serene, sandy beach offers clear blue waters with stunning views of the mysterious island of Es Vedrà. It's an ideal spot for lounging in the sun or taking a refreshing dip in the Mediterranean Sea.
Whether you're drawn by the allure of its incredible club scene or the appeal of its gorgeous beaches, Ibiza offers a dynamic, fun-filled backdrop for your 30th birthday. This versatile island effortlessly combines the best elements of relaxation and party vibes to create a truly memorable celebration.
Berlin, Germany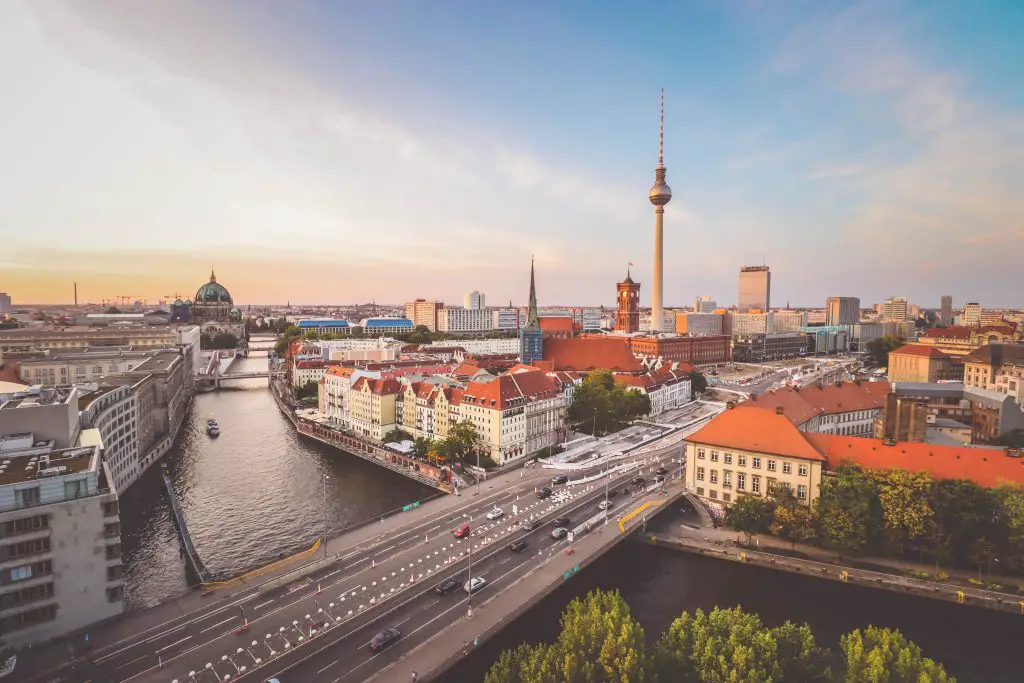 Berlin, Germany's capital, is known for its historical significance, diverse culture, and vibrant nightlife, making it an excellent location for a 30th birthday celebration that can be both intellectually stimulating and thrillingly adventurous.
The city's rich history can be explored through a visit to the Berlin Wall Memorial. The preserved remains of the wall, the documentation center, and the viewing tower all provide a powerful and evocative understanding of the city's past. This experience can lead to thought-provoking discussions, a unique way to mark the beginning of a new decade.
For a taste of Berlin's cutting-edge nightlife, a trip to Berghain is essential. Widely considered one of the world's best nightclubs, Berghain boasts a renowned line-up of electronic music and a distinctive atmosphere that encapsulates the spirit of Berlin's underground club scene. The music, the crowd, and the experience are one-of-a-kind.
Whether you're intrigued by its historical depth or attracted to its dynamic nightlife, Berlin caters to a wide range of interests. Celebrating your 30th birthday in this city promises to be a deeply memorable experience filled with enriching exploration and electrifying entertainment.
Venice, Italy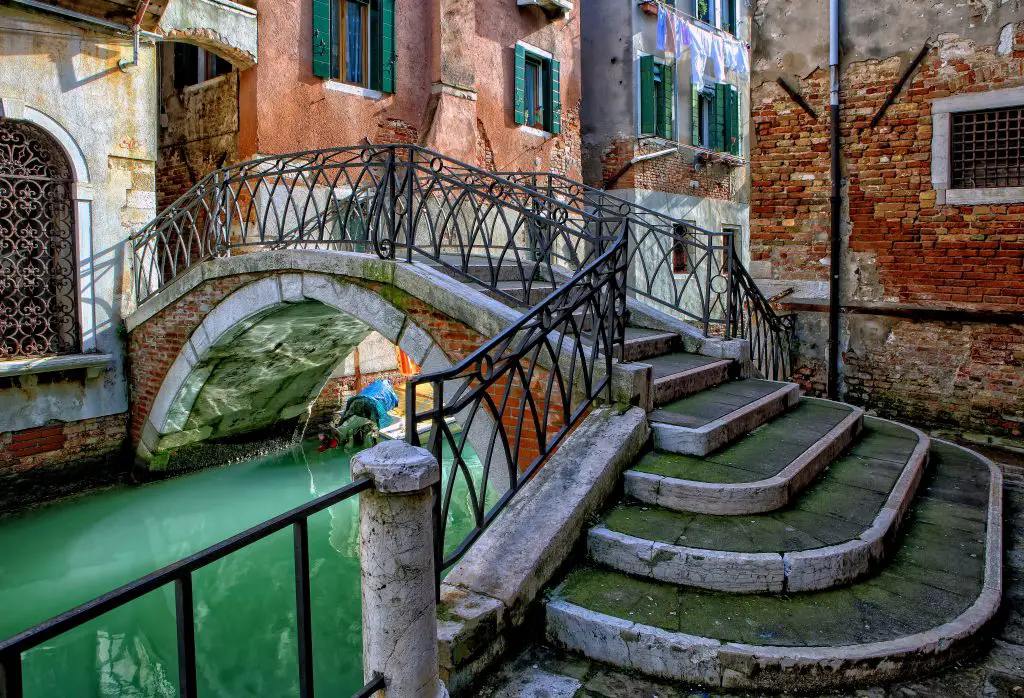 Venice, Italy's floating city, is renowned for its enchanting waterways, magnificent architecture, and vibrant culture, making it a truly magical place for a 30th birthday city break.
A quintessential Venetian experience is a gondola ride through the city's famous canals. This traditional mode of transportation offers a unique perspective of the city and its architectural marvels. As you glide through the serene waterways, under charming bridges and past centuries-old buildings, you'll feel as if you've stepped into a living painting.
For a taste of Venetian culinary excellence, reserve a table at Osteria Alle Testiere. This small, highly-regarded restaurant serves fresh, locally-sourced seafood, prepared according to traditional Venetian recipes. With only a few tables available, it offers an intimate, authentic dining experience that's truly memorable. Note, that you have to make a reservation beforehand.
Celebrating your 30th birthday in Venice means immersing yourself in a city that's like no other. Between the timeless romance of its iconic canals and the sensory delight of its gastronomic offerings, Venice delivers a birthday experience that's as unforgettable as it is unique. The floating city is certain to provide a beautiful backdrop for this special milestone in your life.
Copenhagen, Denmark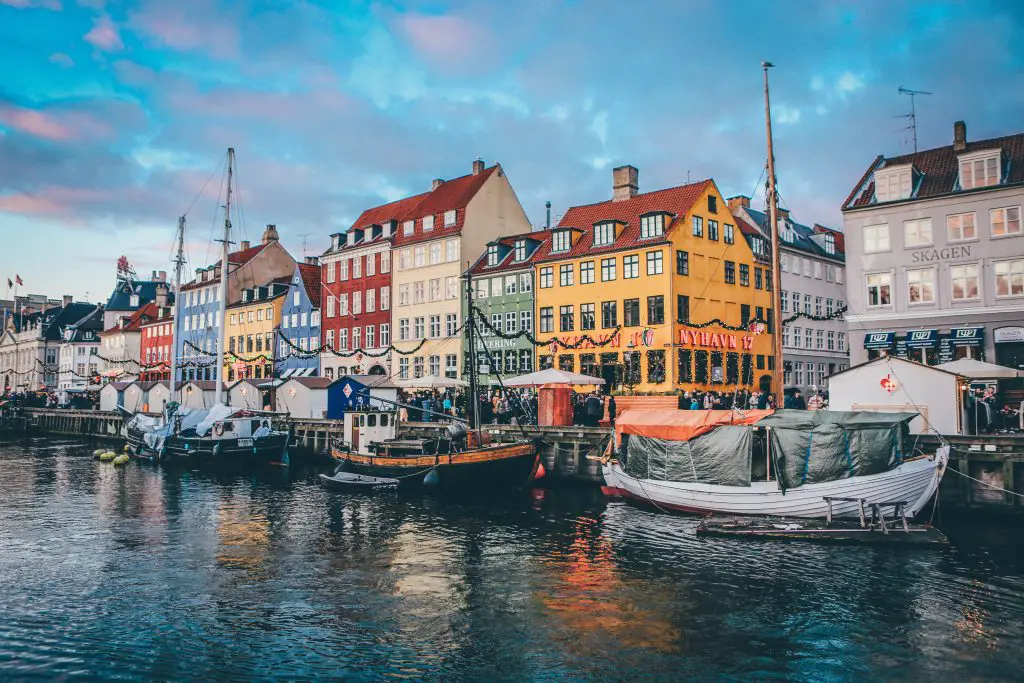 Copenhagen, the capital of Denmark, is known for its charming Scandinavian design, bicycle culture, and exceptional culinary scene. This vibrant city offers a perfect blend of historic charm and contemporary cool, making it one of the best places for a 30th birthday weekend break.
For a taste of Danish history and fairy-tale magic, visit the Rosenborg Castle. This renaissance castle, surrounded by beautifully landscaped gardens, houses treasures like the Danish Crown Jewels. It's an idyllic spot to wander, appreciate the architectural beauty, and immerse yourself in Denmark's royal history.
On the culinary front, Noma, frequently listed as one of the world's best restaurants, is a must for any food enthusiast. Led by chef René Redzepi, Noma is famed for its innovative approach to Nordic cuisine, offering an unforgettable dining experience through its unique tasting menu.
Whether you're drawn to the city's rich history or its world-class dining, Copenhagen provides a myriad of distinctive experiences that promise to make your 30th birthday truly memorable. This effortlessly cool city, with its friendly locals and picturesque landscapes, is a truly unique place to celebrate this milestone occasion.
Barcelona, Spain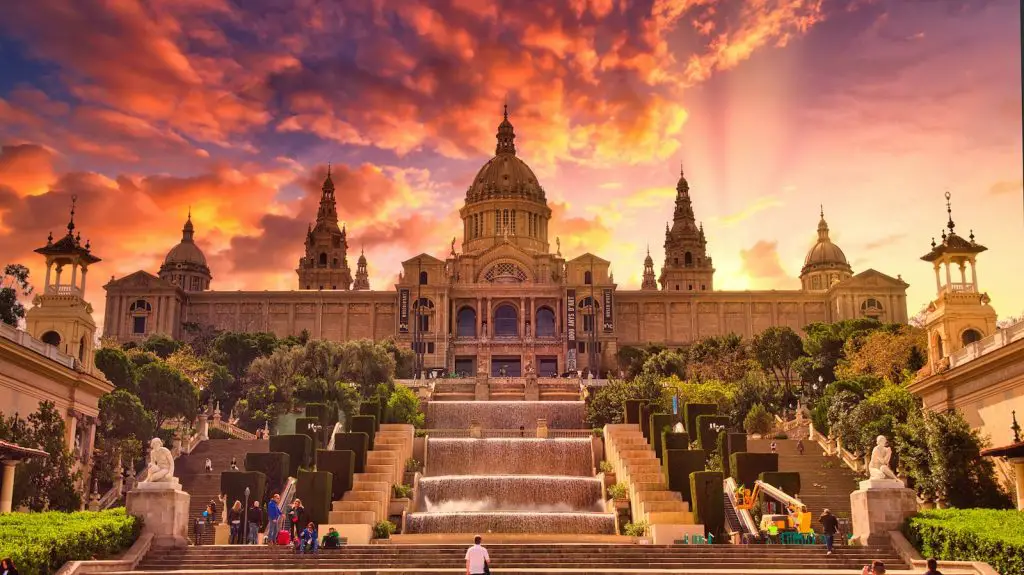 Barcelona, Spain's vibrant and culturally rich city, is renowned for its unique architecture, buzzing nightlife, and delightful gastronomy, making it an ideal spot for an exhilarating short break for 30th birthday.
A visit to Barcelona wouldn't be complete without exploring the architectural wonders of Antoni Gaudí. The most famous among them, La Sagrada Familia, offers a surreal experience with its intricate design, soaring towers, and stunning stained glass windows. Another must-see is Park Güell, a public park system composed of gardens and architectonic elements, which offers panoramic views of the city.
When it comes to dining, Blu Bar is a must-try. This restaurant offers traditional Spanish food (including the famous tapas) and a great choice of vegan food. It's a gastronomic experience that blends creativity, playfulness, and exceptional flavors.
Whether it's the mesmerizing Gaudí landmarks or the extraordinary culinary experiences, Barcelona is a city that promises to make your 30th birthday celebration memorable. Its energy, beauty, and diverse offerings ensure an experience that's both culturally enriching and festively celebratory.
Cinque Terre, Italy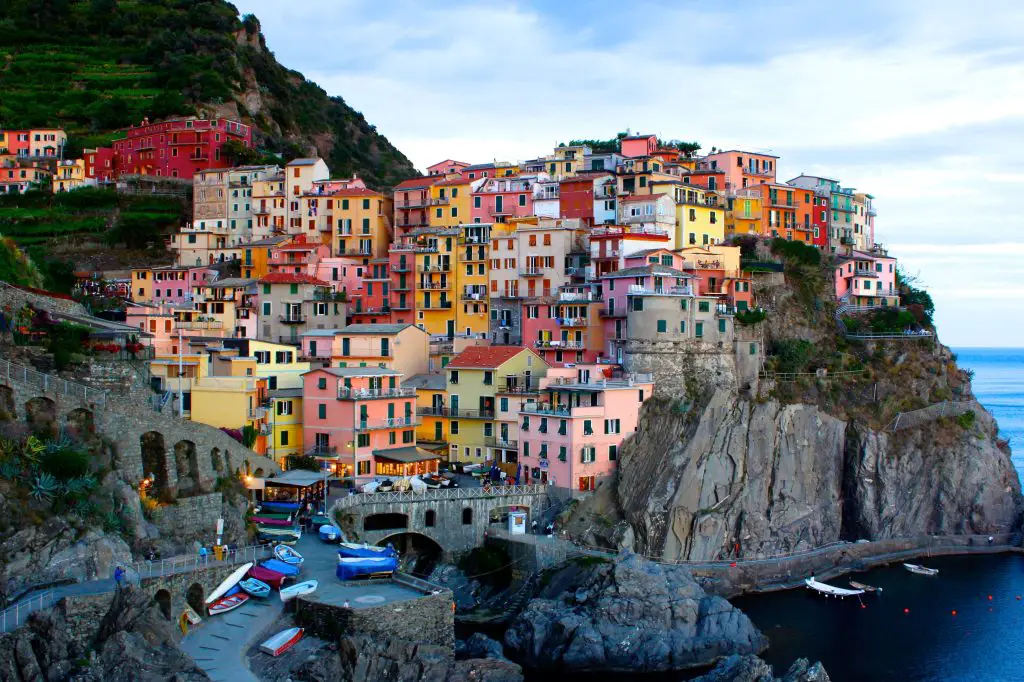 Cinque Terre, an exquisite stretch of the Italian Riviera, is a picturesque region known for its colorful cliffside villages and extraordinary seaside landscapes. This captivating locale makes for a serene and visually stunning destination for a 30th birthday celebration.
For a quintessential Cinque Terre experience, take the coastal walking trail that links the five villages. The route provides unrivaled views of the Mediterranean, terraced vineyards, and vibrant settlements. The most famous section, Via dell'Amore, offers a romantic pathway adorned with dedications of love from around the world.
For a delightful culinary experience, dine at Ristorante Belforte in Vernazza. Housed in a medieval tower, the restaurant serves traditional Ligurian cuisine with a strong emphasis on local seafood. The venue offers panoramic terrace seating for an unforgettable dining experience with a breathtaking view.
Whether it's the scenic trails or the delectable regional cuisine, Cinque Terre offers a unique blend of natural beauty and authentic Italian charm. Celebrating your 30th birthday in this tranquil paradise is sure to provide unforgettable memories filled with breathtaking views, delectable food, and the warm, welcoming spirit of Italy.
Dubrovnik, Croatia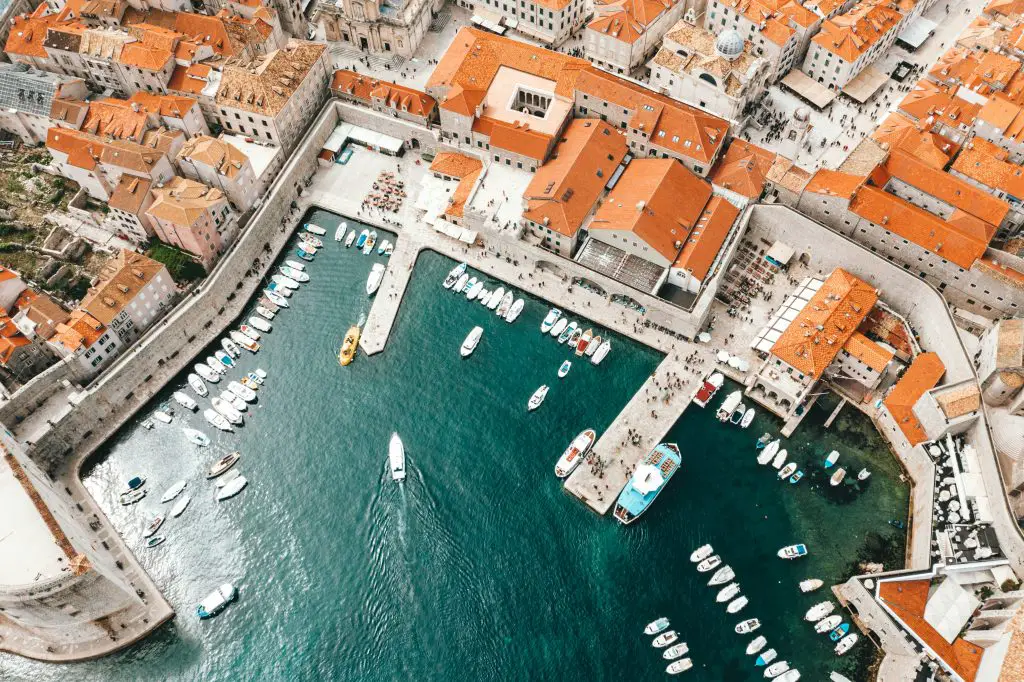 Dubrovnik, Croatia's gem on the Adriatic Sea, is renowned for its magnificent fortified old town and azure waters, providing an enchanting backdrop for a 30th birthday trip.
An unmissable activity in Dubrovnik is walking the city walls. This two-kilometer circuit offers panoramic views of the city's terracotta rooftops, narrow streets, and the shimmering Adriatic. It's an unforgettable way to appreciate Dubrovnik's historic charm and captivating beauty.
For a memorable culinary experience, visit Nautika Restaurant. Set on the edge of the sea by the city's fortress walls, this restaurant offers high-end Dalmatian cuisine with an emphasis on fresh seafood. The terrace seating area provides diners with a stunning view of the fortresses Lovrijenac and Bokar, and the island of Lokrum.
Dubrovnik, with its grand historic sights and exquisite culinary scene, offers a unique blend of history, culture, and stunning natural beauty. A 30th birthday celebration in this "Pearl of the Adriatic" promises a memorable mix of adventure, relaxation, and rich cultural experiences. The city's undeniable charm makes it a truly special destination for such a significant occasion.
Galway, Ireland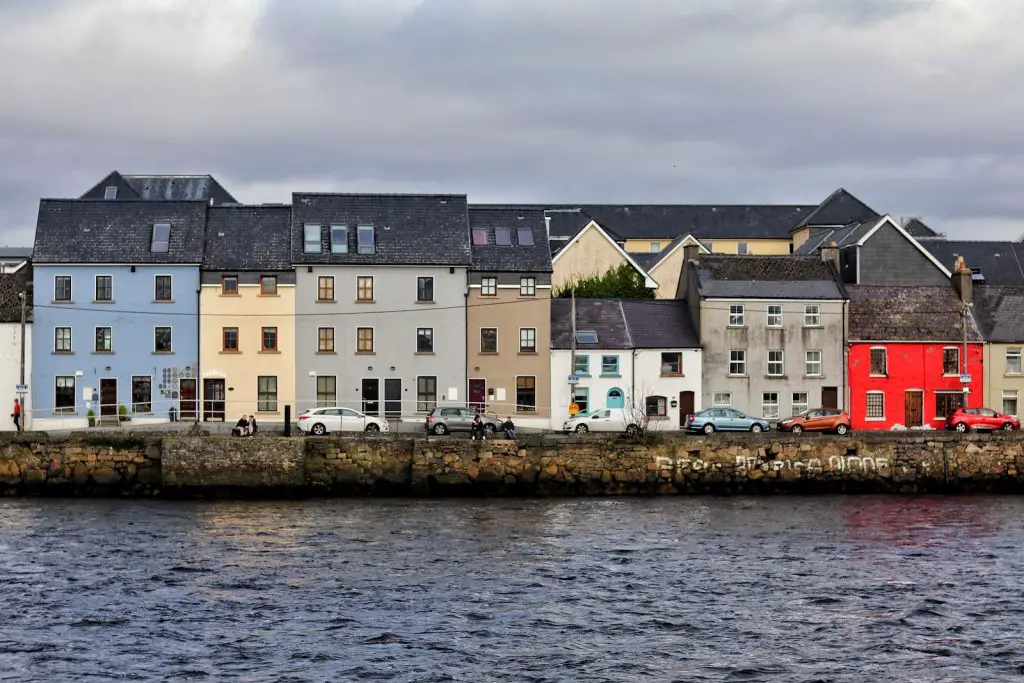 Galway, a harbor city on Ireland's west coast, is famous for its vibrant cultural scene and historic charm, making it a lively and enchanting spot for a milestone birthday.
One of Galway's must-visit spots is Quay Street, located in the heart of the city. This bustling pedestrian thoroughfare is lined with quaint shops, traditional pubs, and live music venues, offering a taste of Galway's lively ambiance and famous Irish hospitality. It's the perfect place to celebrate with friends, enjoy a pint of Guinness, and immerse yourself in the local culture.
For a unique gastronomic experience, visit Aniar Restaurant. Known for its dedication to "terroir-based" cooking, Aniar showcases the finest of west of Ireland produce in its Michelin-starred dishes. It's an exquisite culinary adventure that truly highlights the best of Galway's local flavors.
Whether you're exploring the bustling city center or indulging in award-winning local cuisine, Galway offers a vibrant and memorable backdrop for celebrating a 30th birthday. This city, with its lively music scene, welcoming atmosphere, and exceptional food, promises a uniquely Irish celebration filled with unforgettable moments.
Gdansk, Poland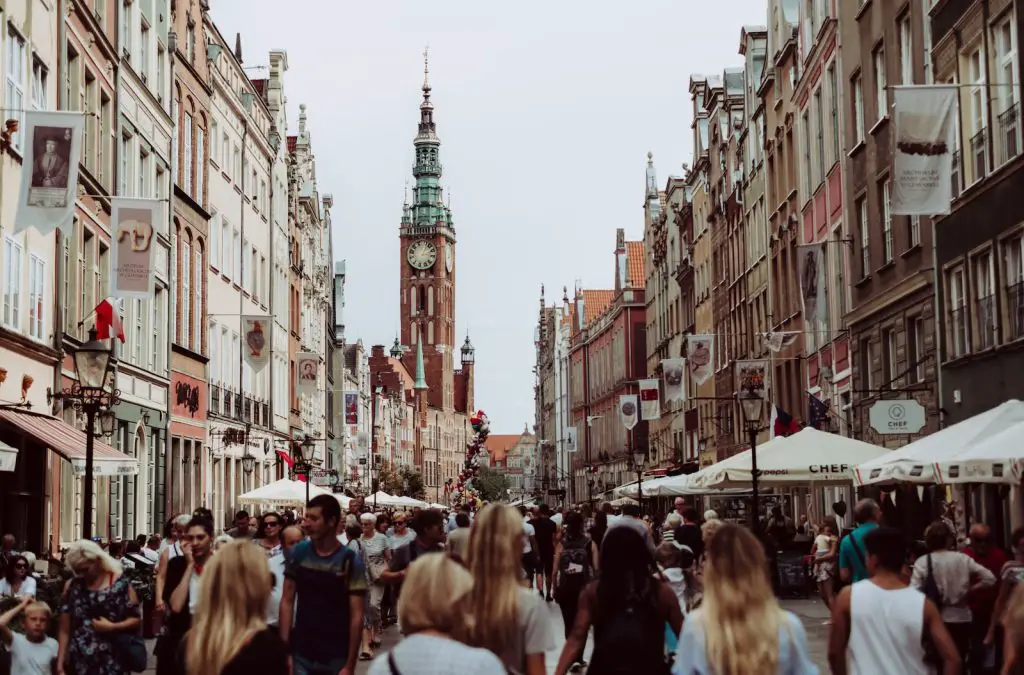 Gdansk, a charming port city on the Baltic coast of Poland, is known for its rich maritime history and beautiful architecture, making it an ideal location for an enriching and festive 30th birthday celebration.
A must-visit in Gdansk is the Main Town, where you can admire the city's characteristic Flemish-style buildings, wander through the quaint cobblestone streets, and visit landmarks like the Gdansk Crane, an iconic symbol of the city's trading history.
For a unique dining experience, head to Tawerna Dominikanska. Located in the heart of the city, this restaurant serves a combination of traditional Polish cuisine with an emphasis on seafood. The atmospheric setting, with its maritime-themed decor, complements the historic surroundings and provides a memorable dining experience.
Whether you're immersing yourself in the city's historic charm or savoring the local flavors at a characteristic eatery, Gdansk offers a wealth of experiences for a memorable 30th birthday celebration. This vibrant city, steeped in history and culture, promises an unforgettable adventure that combines learning, exploration, and festive enjoyment.
Ljubljana, Slovenia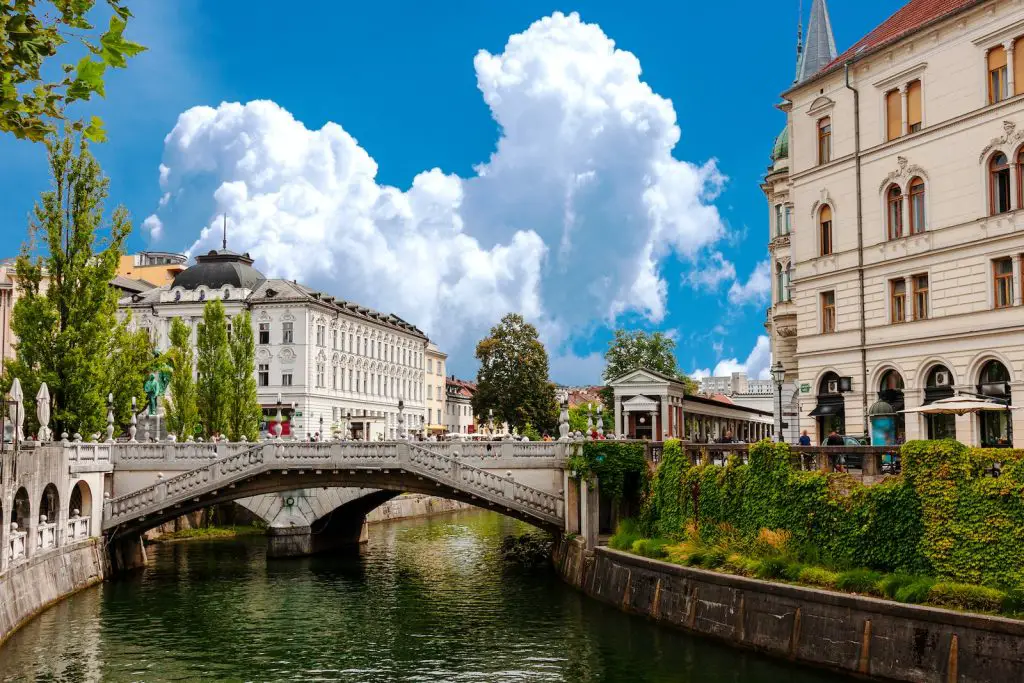 Ljubljana, the capital of Slovenia, is celebrated for its vibrant art scene, captivating architecture, and relaxed atmosphere, making it a romantic place for a 30th birthday celebration.
Begin your exploration of Ljubljana with a visit to Ljubljana Castle. Perched on a hill overlooking the city, the castle provides panoramic views and a fascinating glimpse into the region's history. You can reach the castle by a funicular railway, which adds a delightful touch to the experience.
When it comes to dining, don't miss Restaurant JB, which has been ranked among the world's top restaurants. Helmed by Chef Janez Bratovž, the restaurant offers a menu that beautifully blends Slovenian ingredients with international flavors, ensuring a memorable culinary experience.
Ljubljana, with its historic landmarks and exceptional dining scene, promises a unique blend of cultural enrichment and culinary indulgence, perfect for a 30th birthday celebration. This green and vibrant city, with its pedestrian-friendly center and abundant artistic spirit, provides a charming and relaxed atmosphere for an unforgettable birthday getaway.
Nice, France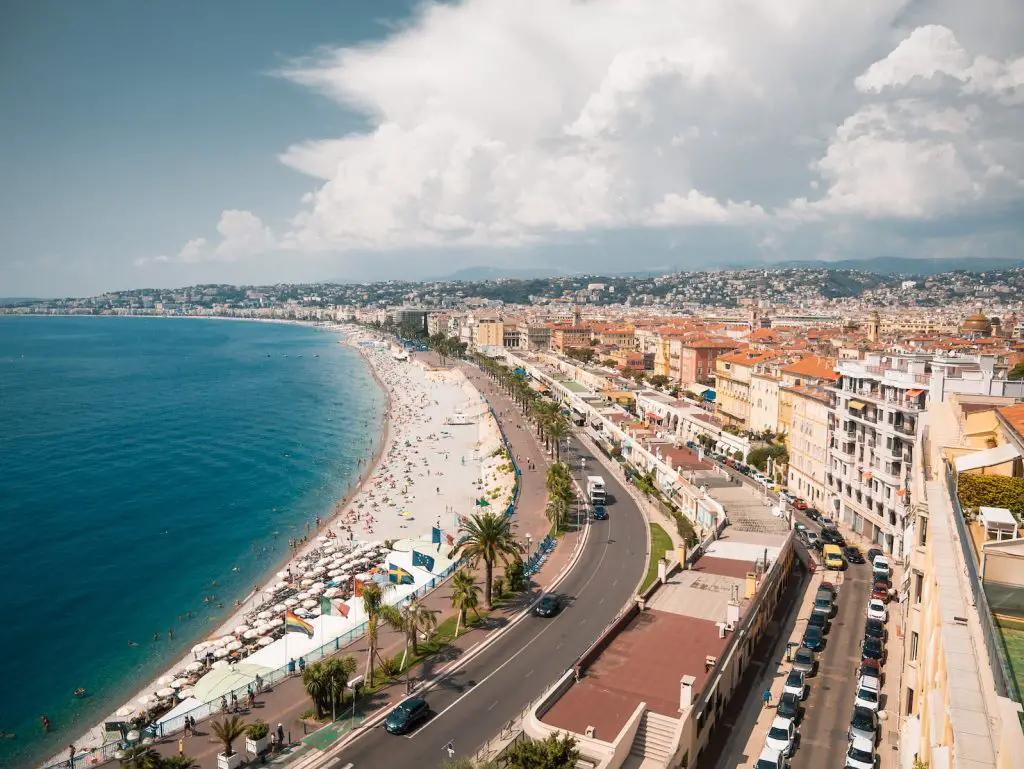 Nice, a glamorous city on the French Riviera, is famous for its beautiful beaches, magnificent architecture, and world-class gastronomy, making it an idyllic destination for a special occasion.
A must-do in Nice is a walk along the Promenade des Anglais, a renowned seaside boulevard. Lined with palm trees and vibrant flower gardens, the promenade offers breathtaking views of the Baie des Anges and a taste of the city's chic, laid-back vibe.
For an unforgettable culinary experience, visit La Petite Maison, a beloved local restaurant that serves traditional Niçoise cuisine. Renowned for its fresh Mediterranean ingredients and convivial atmosphere, it's the perfect spot to sample regional specialties like ratatouille and salade niçoise.
Whether it's a leisurely stroll along the iconic seafront or indulging in the rich flavors of Niçoise cuisine, Nice promises a sophisticated and sun-soaked celebration for your 30th birthday. This city, with its blend of urban elegance, stunning natural beauty, and culinary delights, provides a picturesque and lively setting for an unforgettable milestone celebration.
Prague, Czech Republic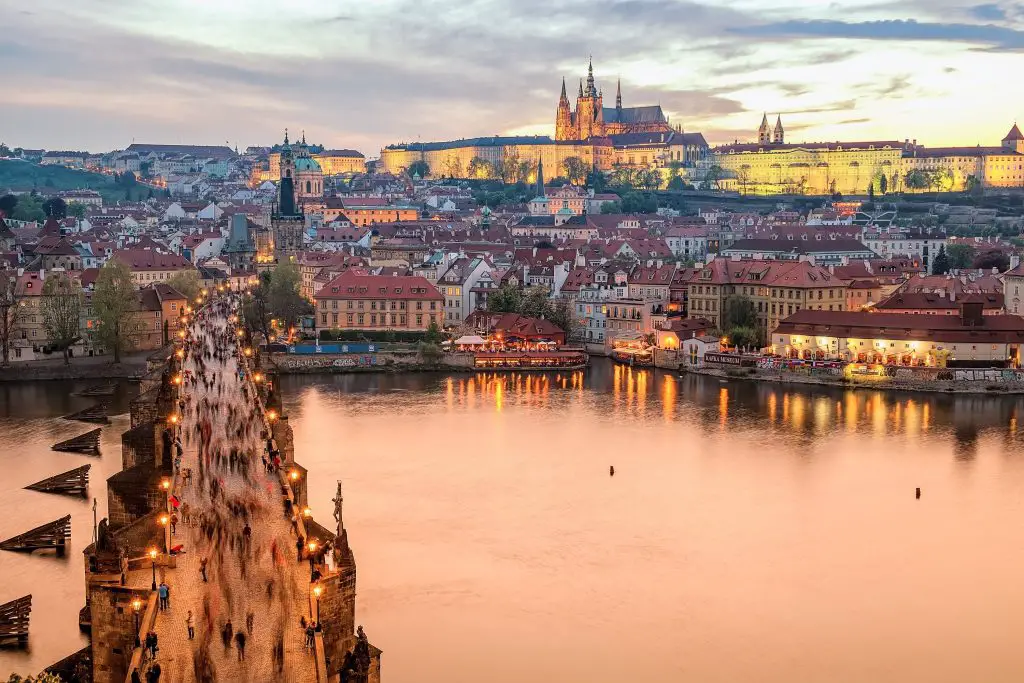 Prague, the capital of the Czech Republic, is famed for its stunning architecture, vibrant nightlife, and rich history, making it a magical setting for a 30th birthday celebration.
One of Prague's must-see landmarks is the Prague Castle. This sprawling complex, which is listed in the Guinness Book of Records as the largest ancient castle in the world, offers magnificent views over the city and houses gems like St. Vitus Cathedral and the Golden Lane.
To enjoy Prague's lively culinary scene, book a table at La Degustation Bohême Bourgeoise. This Michelin-starred restaurant serves Czech cuisine in a modern and sophisticated style, providing a unique gastronomic experience that truly celebrates the local flavors.
Whether you're wandering through the historic Castle complex or savoring a fine dining experience at an award-winning restaurant, Prague offers a unique blend of history, culture, and celebration for a memorable 30th birthday. Known as the "City of a Hundred Spires", Prague's enchanting charm and vibrant atmosphere promise an unforgettable celebration.
Vienna, Austria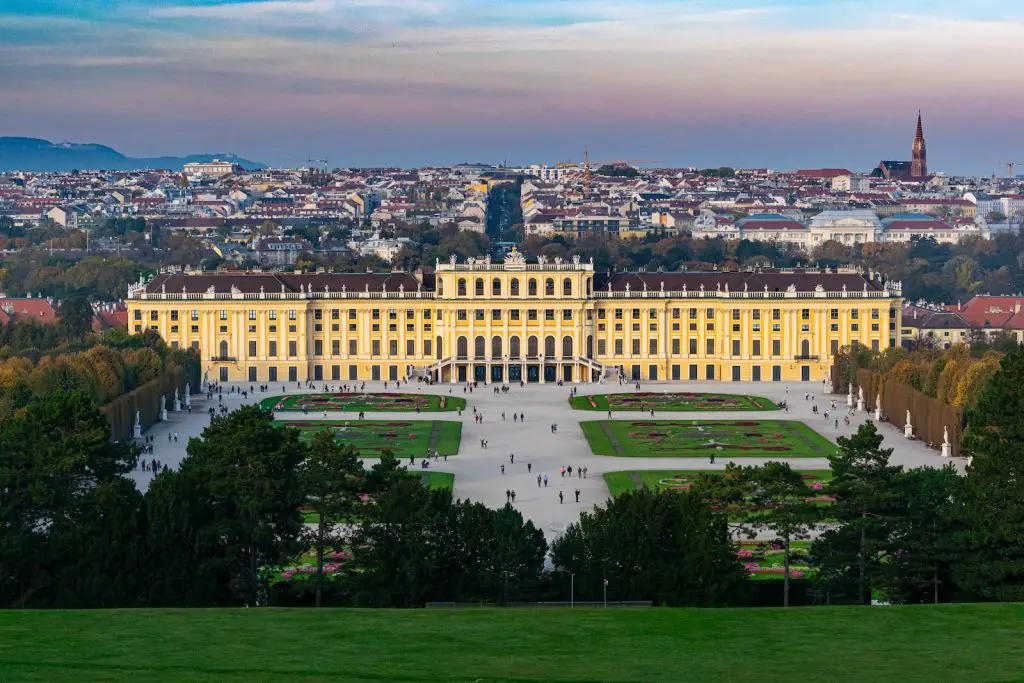 Vienna, Austria's capital, is globally renowned for its historic architecture, music heritage, and exquisite cuisine, offering an ideal backdrop for an unforgettable 30th birthday celebration.
An iconic Vienna experience is a visit to the Schönbrunn Palace, a UNESCO World Heritage site. The palace, with its sumptuous baroque interiors and vast gardens, is a testament to the city's grand imperial past. Its beauty and historical significance make it an unmissable sight.
For a culinary adventure, dine at Steirereck, one of the world's top 50 restaurants. Nestled in the city park, this Michelin-starred restaurant serves contemporary Austrian cuisine with innovative twists, promising a dining experience that's as memorable as it is delicious.
Whether it's exploring the opulent halls of Schönbrunn Palace or indulging in a meal at a world-renowned restaurant, Vienna offers a perfect blend of culture and indulgence for a 30th birthday. This city, known as the "City of Music" for its rich musical history, provides an elegant and fascinating setting that makes any birthday celebration truly special.
---
---