Some of the links in this post are affiliate links. This means if you click on the link and purchase the item, I will receive an affiliate commission at no extra cost to you. All opinions remain my own.
Are you looking for the perfect romantic getaway after your wedding? Europe is an ideal honeymoon destination with its charming cities, stunning landscapes, and rich cultural heritage. From the breathtaking coasts of the Mediterranean to the snow-capped peaks of the Alps, Europe has a lot to offer for newlyweds seeking a memorable and romantic honeymoon experience.
With so many beautiful destinations to choose from, it can be overwhelming to decide where to go. That's why we've compiled a list of the 16 best honeymoon destinations in Europe to help you plan your dream trip.
Whether you're looking for a cozy, intimate escape or an adventure-packed honeymoon, Europe has something for every couple. So, pack your bags and get ready to embark on a once-in-a-lifetime journey with your significant other to one of these amazing European honeymoon destinations.
Table of contents:
Paris, France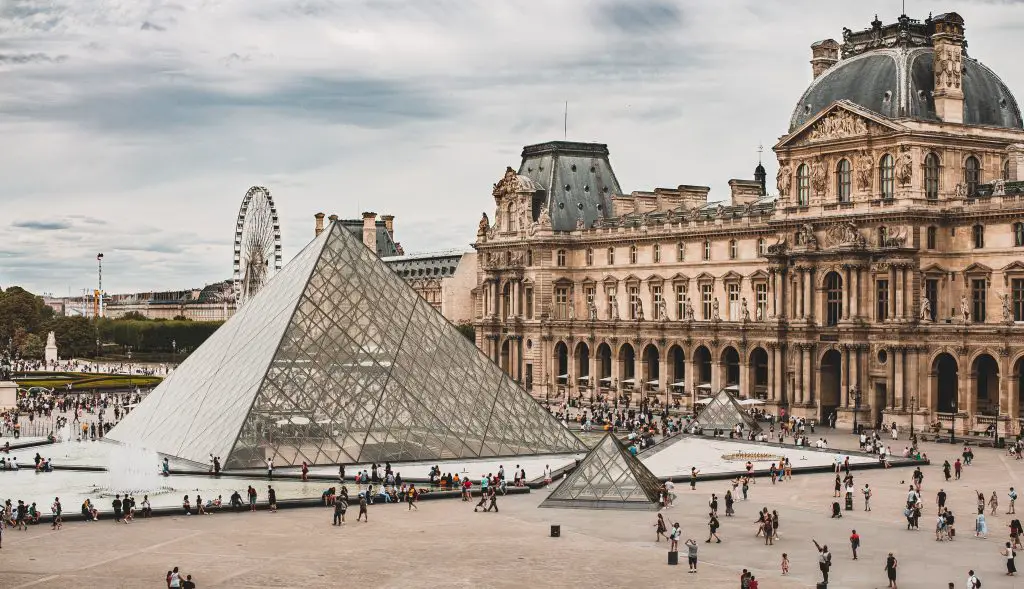 Ah, Paris, the city of love and a honeymooners' paradise. It is famous for its many iconic landmarks and attractions, including The Louvre Museum, the Eiffel Tower, Notre Dame, and so much more. It's no wonder that Paris is considered to be one of the most romantic cities in Europe.
There are also many romantic boutique hotels in Paris that are perfect for newlyweds.
But if you're looking to do even more during your romantic getaway in The City of Lights there are plenty of unique activities to enjoy!
You could spend an afternoon at the Catacombs de Paris or wander around the picturesque Montmartre neighborhood arm-in-arm. Plus it's guaranteed you'll score some extra points on your romantic adventure by catching a cabaret show at the infamous Moulin Rouge or treating yourself to delightful treats at one of the city's tearooms!
Santorini, Greece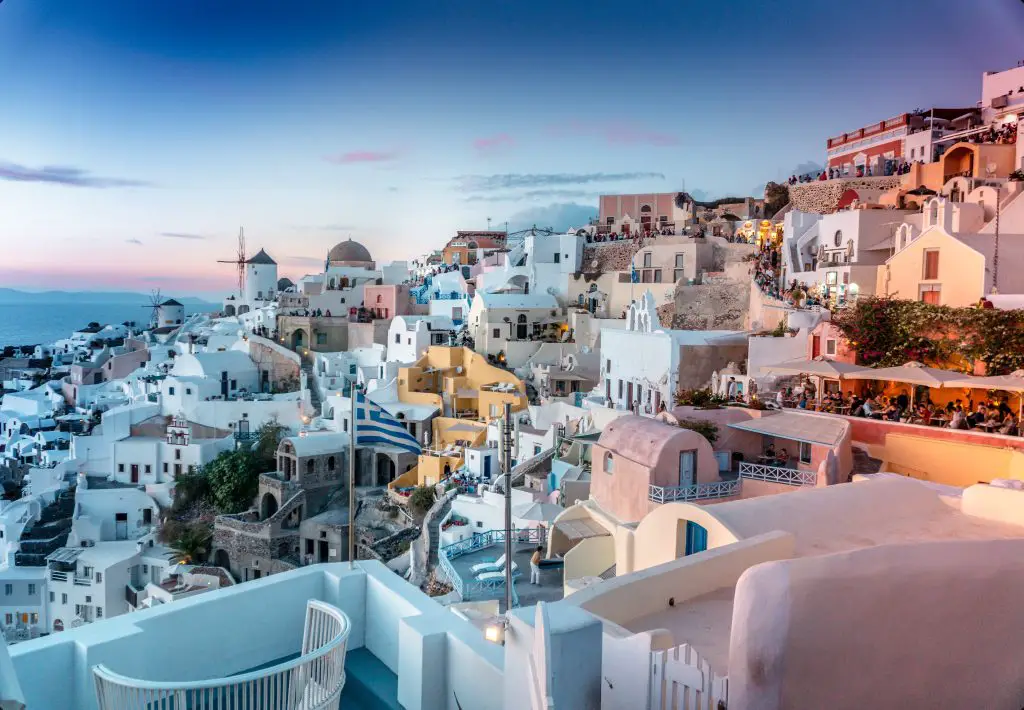 Known for its whitewashed towns, blue-domed churches, and famously pretty sunsets, Santorini is undoubtedly one of the top destinations around the world for a romantic getaway. What better place to have your honeymoon than this beautiful Greek island?
To make the most out of your getaway there are a few nice activities you can do.
Firstly, the local wineries offer couple's wine-tasting tours – what better way for newly married couples to sample some delicious vintages while looking out over enchanting vineyards with incredible views of the caldera?
Additionally, you must watch the sunset from Oia. Oia is a charming village located on the northwest coast of the island, known for its white-washed houses, blue-domed churches, and spectacular views of the caldera. Every evening, hundreds of people gather in the streets and on the rooftops of Oia to watch the sunset, which is considered one of the most beautiful sunsets in the world.
Honeymooners can take a romantic walk through the narrow alleys of Oia, stopping at the various shops and cafes along the way, before finding a good spot to watch the sunset. As the sun sets behind the horizon, the sky transforms into a stunning palette of colors, ranging from orange and pink to deep red and purple. The view is breathtaking, and it's a perfect moment for couples to savor the beauty of the island and each other's company.
Venice, Italy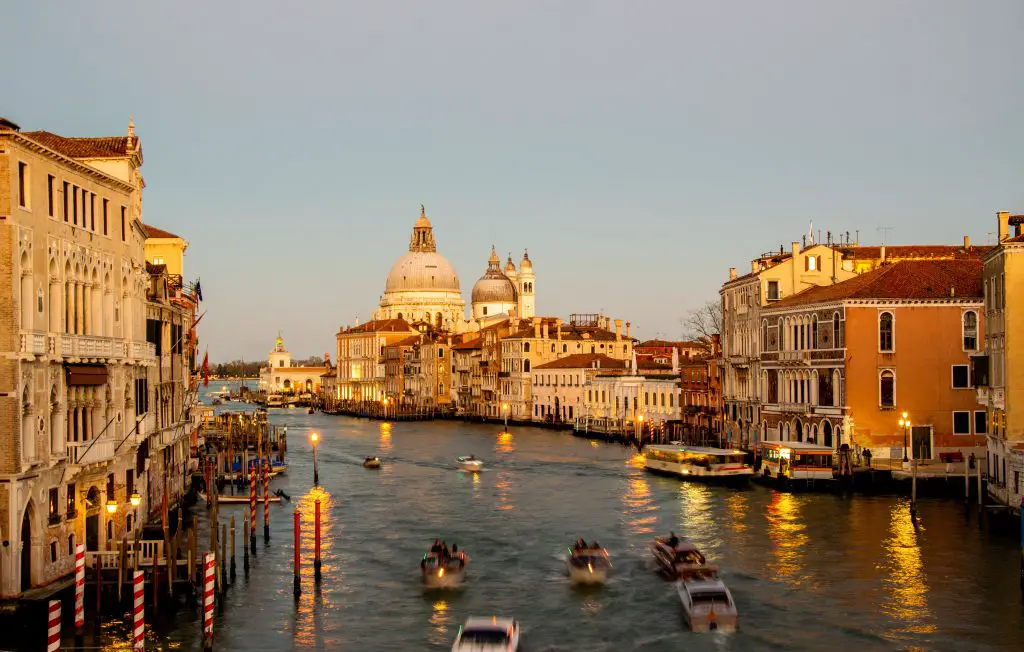 Venice is world-renowned for its romantic canals, palaces, and gondola rides which are the perfect way to celebrate a honeymoon vacation. With hundreds of classic attractions, there is no shortage of things to do in Venice——especially for newlyweds.
For brides and grooms looking for an unforgettable experience, they can take a private gondola ride around the Grand Canal at night or go to Punta della Dogana during sunset for a beautiful view of the city that you won't see anywhere else in the world!
So if it's romance you're after, Venice has all the ingredients you need.
Provence, France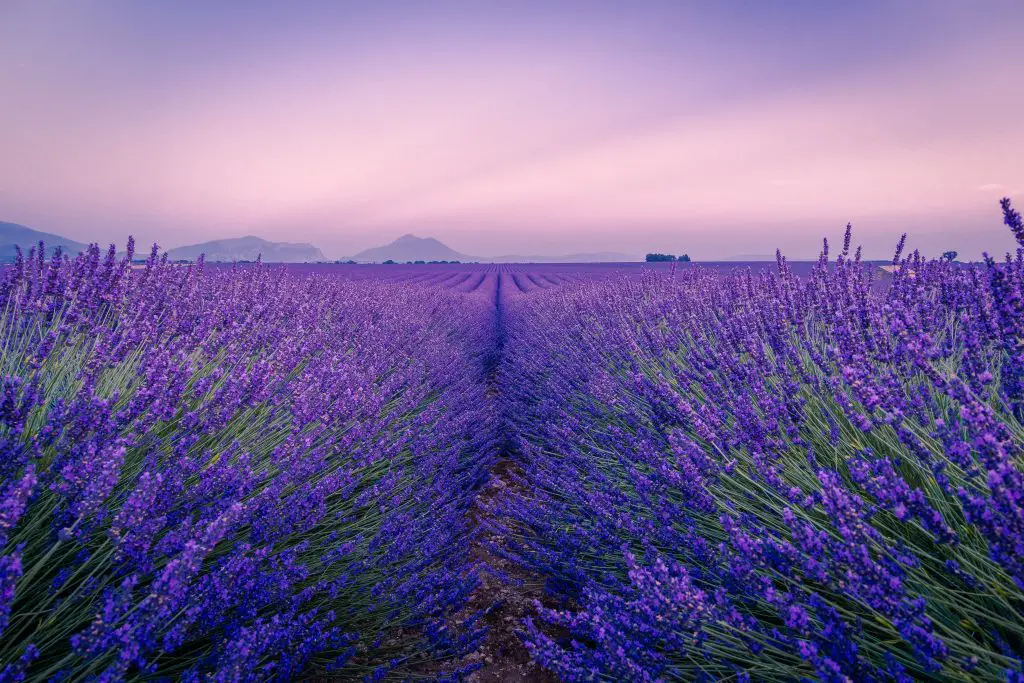 Provence is a picturesque region of southeastern France, filled with charming villages, and warm Mediterranean sunlight. It's known for its fragrant lavender fields, historical Roman sites, delicious regional food specialties, and romantic Bed & Breakfasts.
On a honeymoon in Provence, you could take a leisurely drive through the winding Provençal roads to explore some of its quaint towns. Or enjoy an evening boat ride along the coast taking in the stunning views of the rocky Côte d'Azur (French Riviera) and Mediterranean sea.
Why not make it extra special with a hot air balloon flight near Mont Ventoux or a private picnic in one of the peaceful country fields?
Vienna, Austria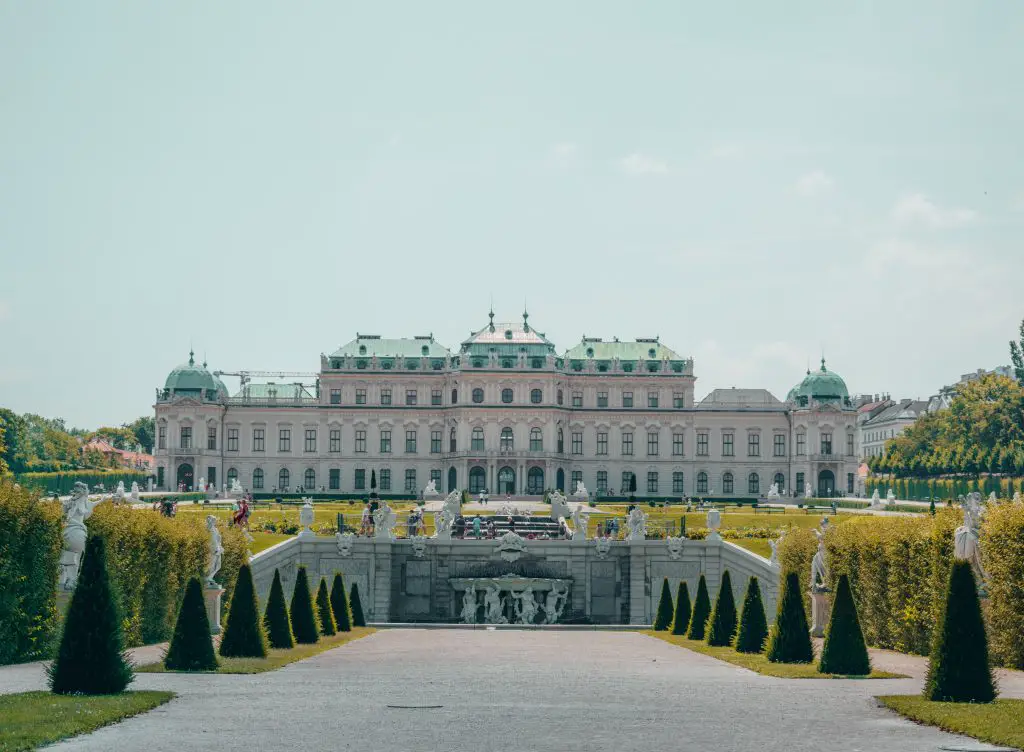 Vienna is an incredible city – the capital of Austria and one of the best destinations for a honeymoon! Rich in music, culture, and architecture, Vienna provides couples with a wonderful variety of activities they'll truly enjoy.
One activity that honeymooners must do in Vienna is to visit the Schönbrunn Palace. This stunning Baroque palace is the perfect romantic backdrop for a stroll through the gardens, a visit to the Palm House, or a candlelit dinner at the palace restaurant.
Another activity that honeymooners must do in Vienna is to attend a classical music concert. Vienna is known as the world capital of classical music, and there are several venues where you can enjoy a live performance by renowned orchestras, opera singers, and musicians. The most famous concert hall is the Musikverein, which is home to the Vienna Philharmonic Orchestra. Attending a concert is a romantic and memorable experience that will transport you to a world of elegance, art, and beauty.
Barcelona, Spain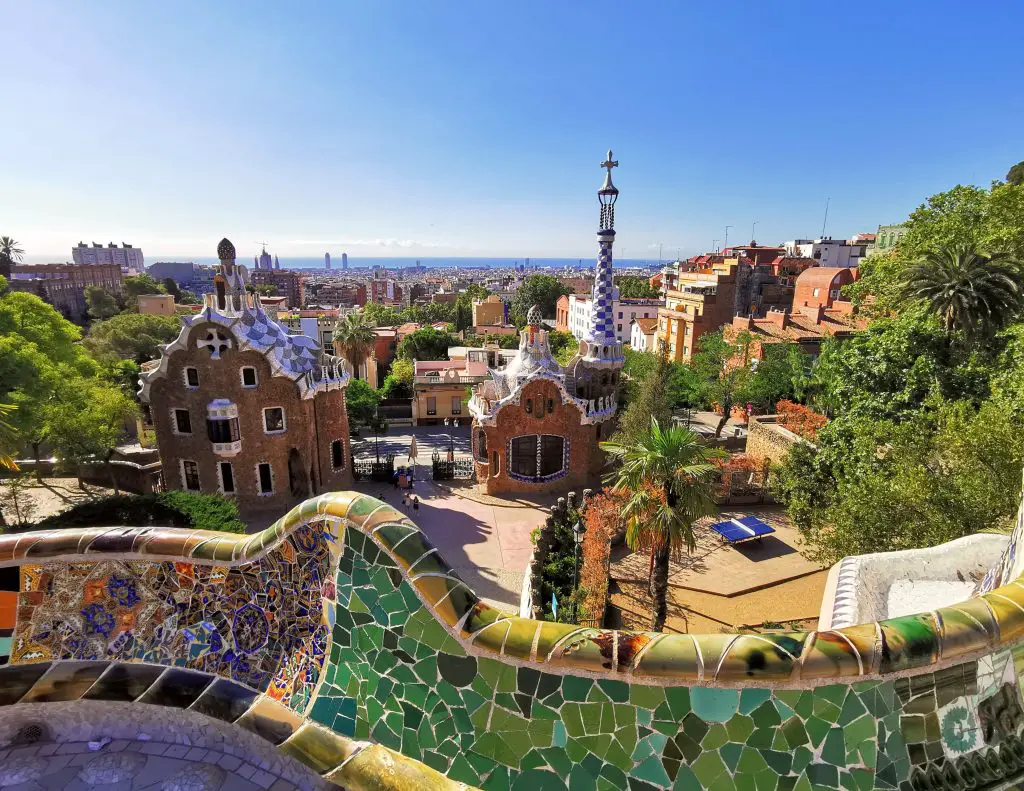 Barcelona is the perfect destination for newlyweds on their honeymoon vacation – and not just because of its famously balmy weather. This Spanish city is known as a center of art, architecture, delicious food, and passionate nightlife – making it an ideal place to explore and create memories with your special someone.
For couples who want a great experience, there's no better place to see than the well-known masterpieces of Antoni Gaudi at Park Guell or La Sagrada Familia, or take some creative photographs at La Casa Mila.
And don't forget about the nightlife! Barcelona has plenty of romantic bars, clubs, and lounges for you to dance the night away together under its starry skies.
Reykjavik, Iceland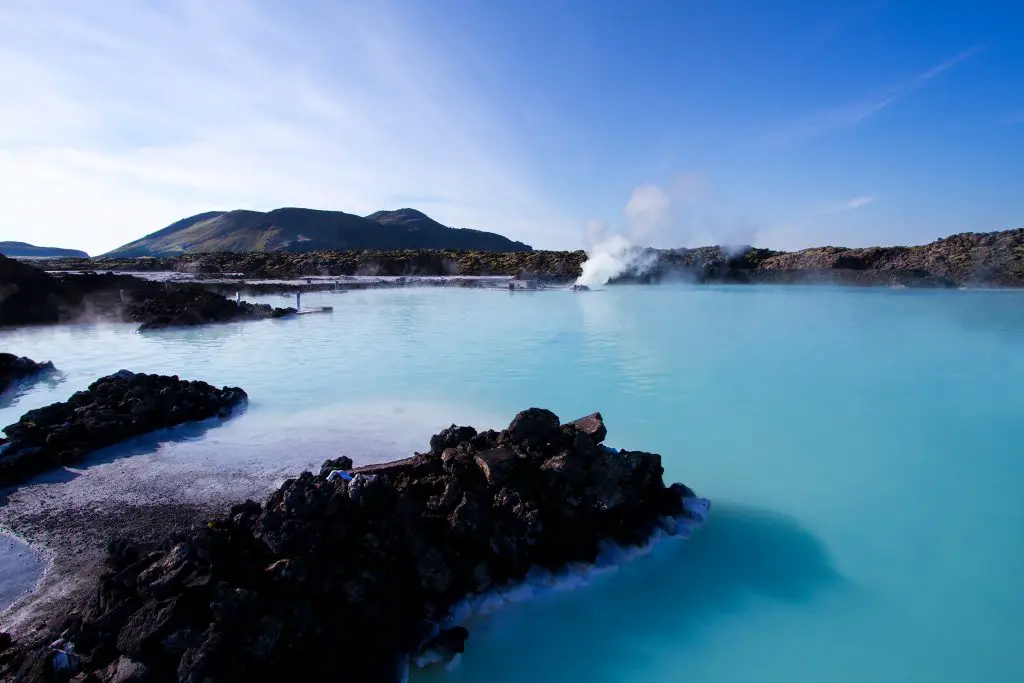 Here's the thing: Reykjavik is known for its incredible natural beauty (hello, Northern Lights!), delicious food, lively nightlife, and excellent honeymoon experiences. With romantic sights in every corner and activities fit for newlyweds, a honeymoon vacation in Reykjavik will be one to remember!
If you're looking to add something special to your time together there, why not try whale watching or dip into the famous warm waters of the Blue Lagoon?
A day spent cruising around Iceland's coastline always brings up spectacular stories.
Or, if you feel adventurous, head out on a roadtrip across the island in search of unique landscapes–just be sure not to forget your camera!
Either way, Reykjavik has plenty of unexpected surprises that ensure quality downtime with your new partner.
Amalfi Coast, Italy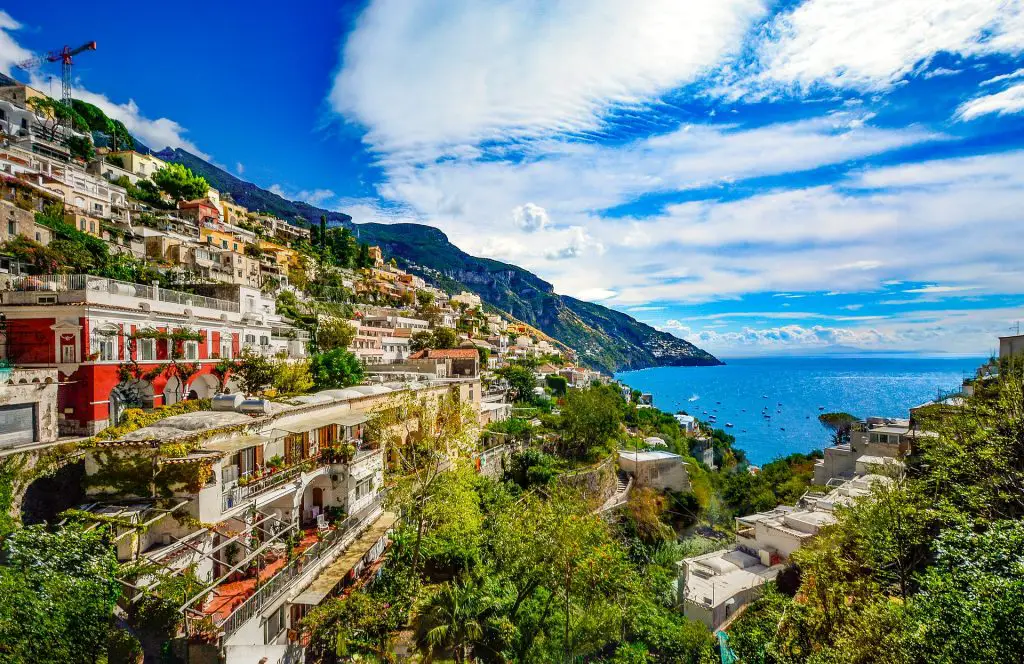 The Amalfi Coast has long been one of the most sought-after vacation hubs for honeymooners, boasting picturesque sunsets, stunning views, and a laid-back Mediterranean atmosphere. With so many activities to choose from, it can be difficult to narrow down what makes this region so special.
The best time to go there is in the shoulder season in September, when there are fewer people but the weather is still nice for water activities.
Get off the beaten path by taking a paddleboat ride or kayaking around Positano! Explore the extraordinary grottoes and coves dotted along the coast; many are only accessible via boat. For an unforgettable honeymoon experience take a romantic cruise in a traditional fishing boat in Amalfi's harbor – you'll be spoilt with fantastic food, drinks, and music!
Lake Como, Italy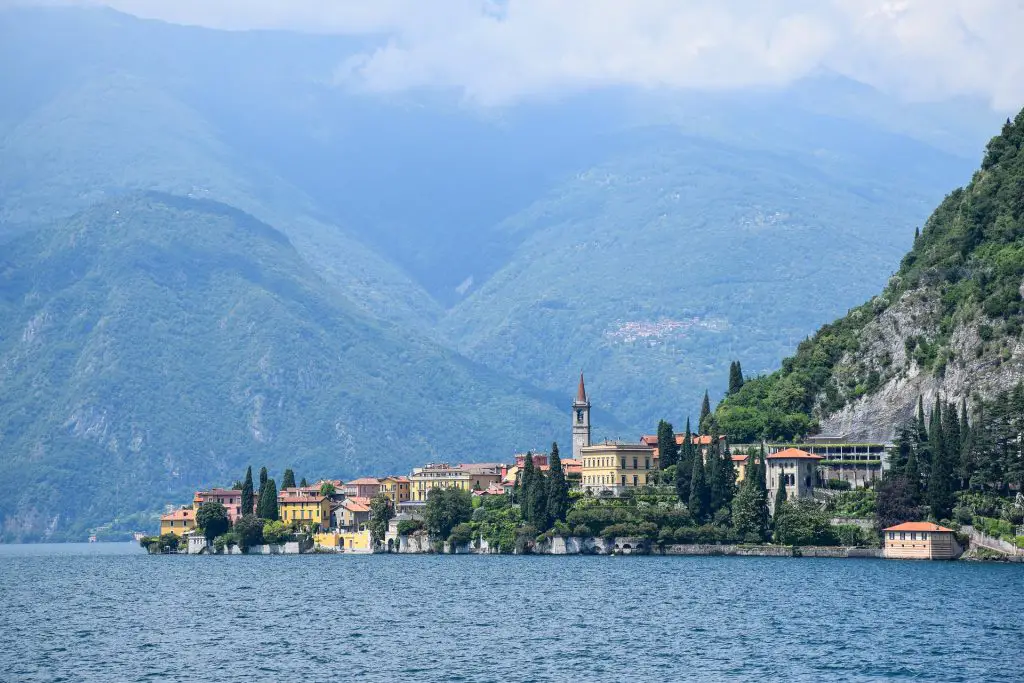 Lake Como has long held a special place in the hearts of honeymooners. After all, it's no wonder why — with its spectacular alpine vistas, charming old-world towns, and romantic atmospheres, it almost guarantees sparks will be flying!
And furthermore, there are plenty of activities that you and your sweetheart can enjoy during your getaway.
Start off with a leisurely boat ride around the lake – you never know what curious villages and spellbinding skylines await.
Then, hike up nearby steps to Brunate for unparalleled panoramic views — a must-see for any traveler.
The best part is that these experiences are only the tip of the iceberg when it comes to what Lake Como has to offer. Who knows — maybe you'll leave this blissful destination more in love than ever before!
Swiss Alps, Switzerland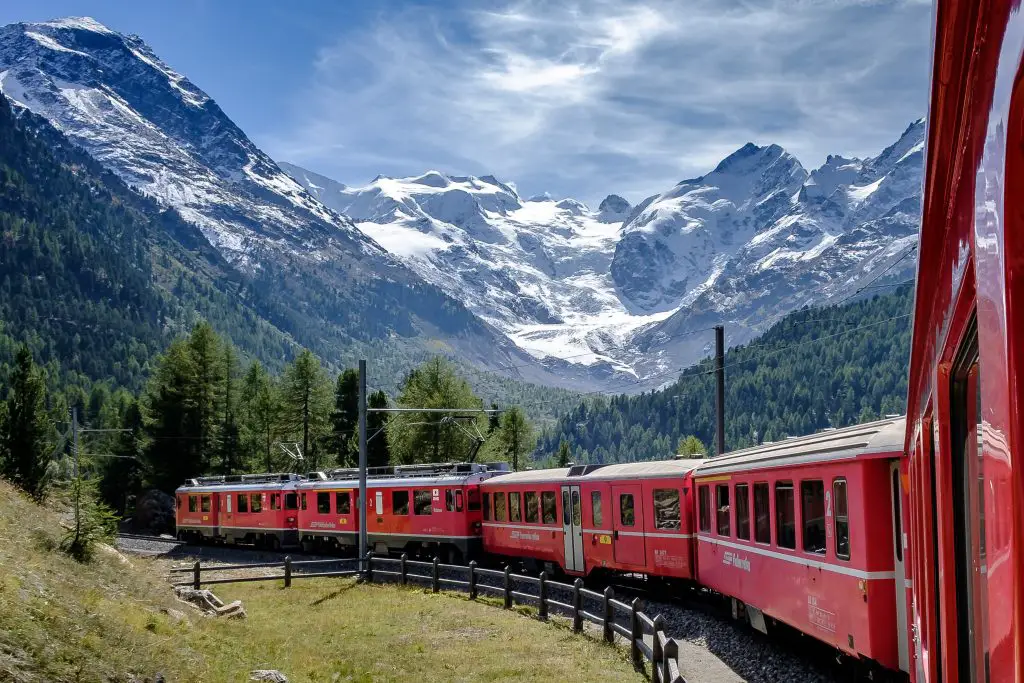 For honeymooners seeking an unforgettable adventure, the picturesque alps of Switzerland offer a romantic playground. From ski resorts nestled atop snowcapped peaks to breathtaking vistas glinting in crystal clear lakes, the Swiss Alps not only make for an awe-inspiring backdrop – they provide a unique mix of activities for couples to indulge in during their special getaway.
Spend your days relaxing at one of the quaint wooden chalets dotted throughout the landscape. Go on breathtaking hikes or just enjoy the scenery by going on a roadtrip.
One activity that honeymooners must do in the Swiss Alps is to take a scenic train ride, such as the Glacier Express. This train takes you on a breathtaking journey through the mountains, passing through stunning landscapes, charming villages, and historic landmarks, while enjoying the comfort and luxury of the train's amenities.
With each activity perfectly tailored for lovebirds, you can create a postcard-worthy honeymoon experience that will be remembered fondly for years to come.
Tuscany, Italy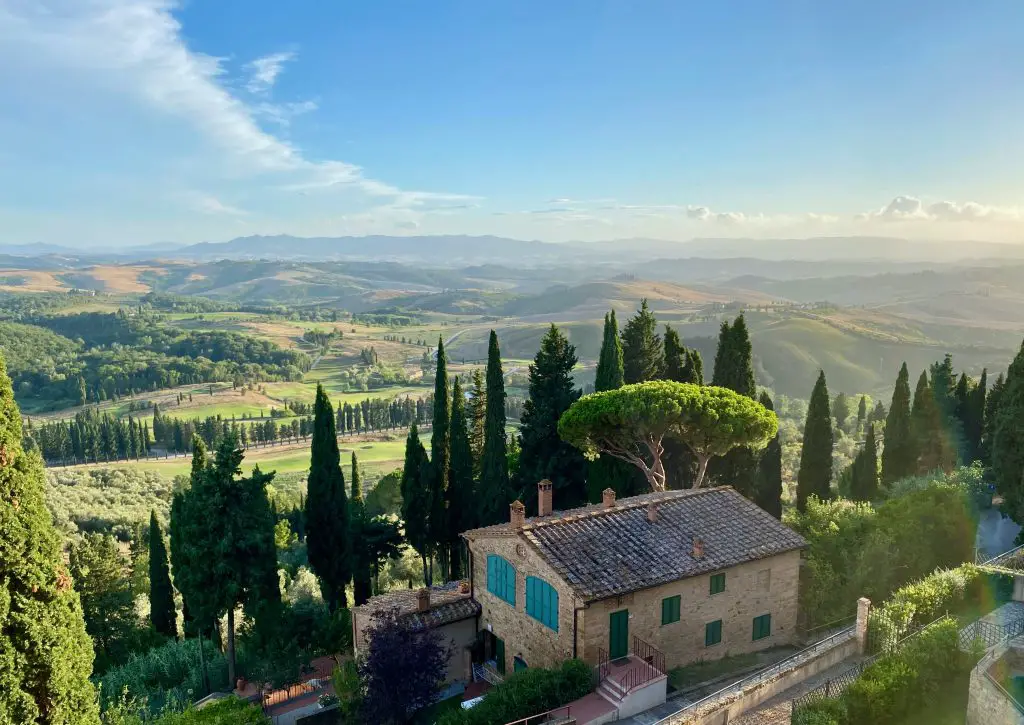 Tuscany is a dream destination for honeymooners who appreciate natural beauty and an authentic Italian experience. Nothing compares to the sights and sounds of rolling hills, adorable vineyards, and ancient cobblestone streets!
Tuscany is home to centuries-old landmarks like one of the world's greatest art galleries, the Uffizi Gallery.
Foodies must make sure to schedule some restaurant hopping; recent studies say Tuscan cuisine is one of the oldest in Italy and there's no shortage of delightful surprises here!
One special activity that honeymooners must do in Tuscany is to take a wine tour in the Chianti region. This area is known for its picturesque vineyards, world-renowned wines, and delicious local cuisine. A wine tour is the perfect romantic getaway, allowing you to savor the flavors of Tuscany while enjoying the breathtaking scenery of the countryside.
A visit to Castiglione della Pescaia complete with sea-dipped beaches and azure hues is also a must for creating precious memories as newlyweds. Relaxation awaits and all it takes is a trip to Tuscany!
Prague, Czech Republic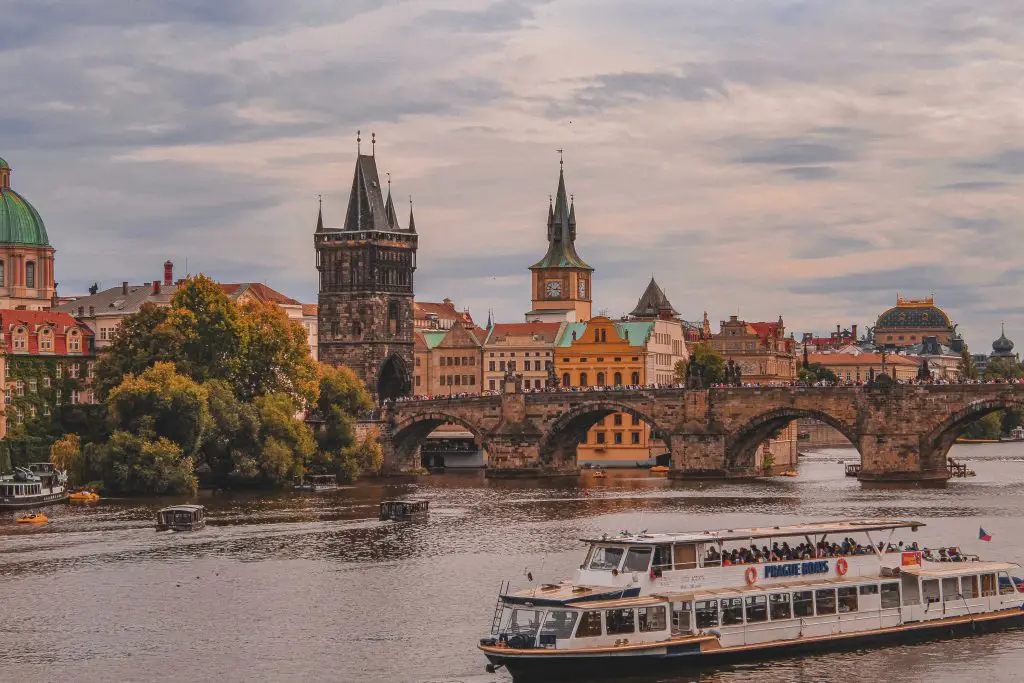 Ah, Prague! It's a city known for its spectacular architecture, fairy-tale-like atmosphere, and food fit for a King and Queen. What better way to spend a honeymoon vacation than spending time strolling through the romantic cobblestoned streets of this magical city?
For newlyweds looking to add an extra touch of adventure and romance to their time in Prague, consider adding these two activities to your itinerary: visiting one of the oldest astronomical clocks ever built or taking a luxury dinner cruise down the Vltava River. Perfectly suited for the newly reunited couple looking to explore the romantic side of this spectacular city, these two activities are unforgettable experiences you'll treasure long after you've come home.
Bruges, Belgium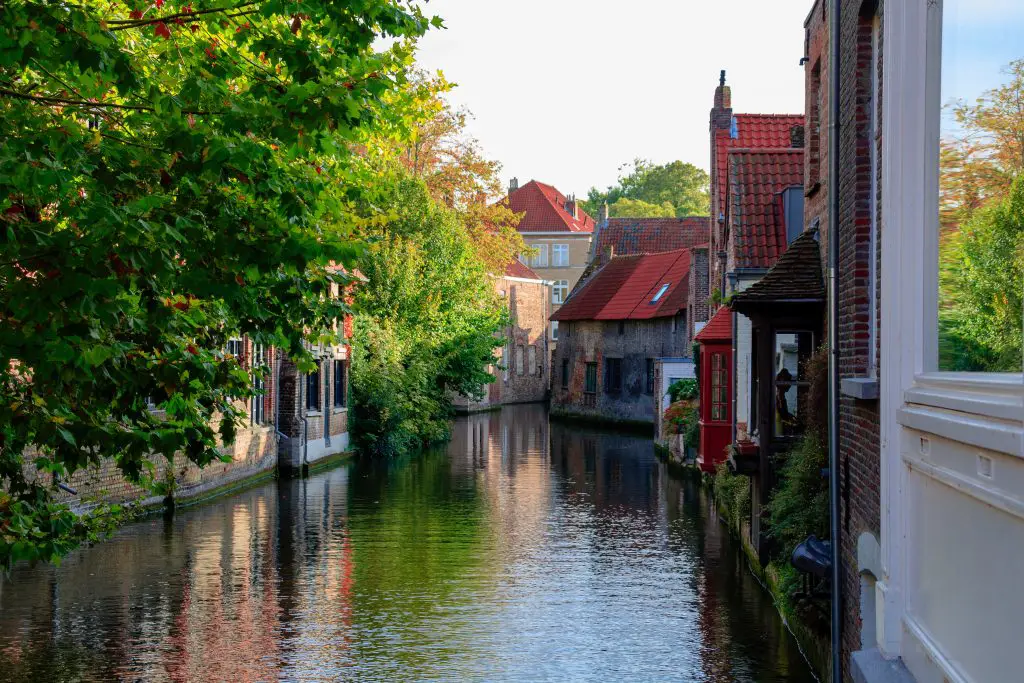 Bruges, the quintessential Medieval Belgian city, is a popular honeymoon destination for couples looking for romance.
After all, what's not to love? The cobblestone streets, adorable canal rides, and unbelievably sweet chocolate shops make this city instantly recognizable from other cities throughout Europe. Plus, with its fairy-tale atmosphere and abundant culture and history, it's a must-see destination for any newlyweds looking to embark on their newest adventure together!
Of course, no trip to Bruges is complete without indulging in that delicious Belgian chocolate – there are plenty of specialty stores scattered throughout the Old Town that'll bring out your inner chocolatier.
And if chocolate doesn't do the trick, how about floating through the canals on an unforgettable boat ride? Let your hair down on a romantic sunset cruise with your new spouse as you enjoy this fairytale city in a unique way.
Edinburgh, Scotland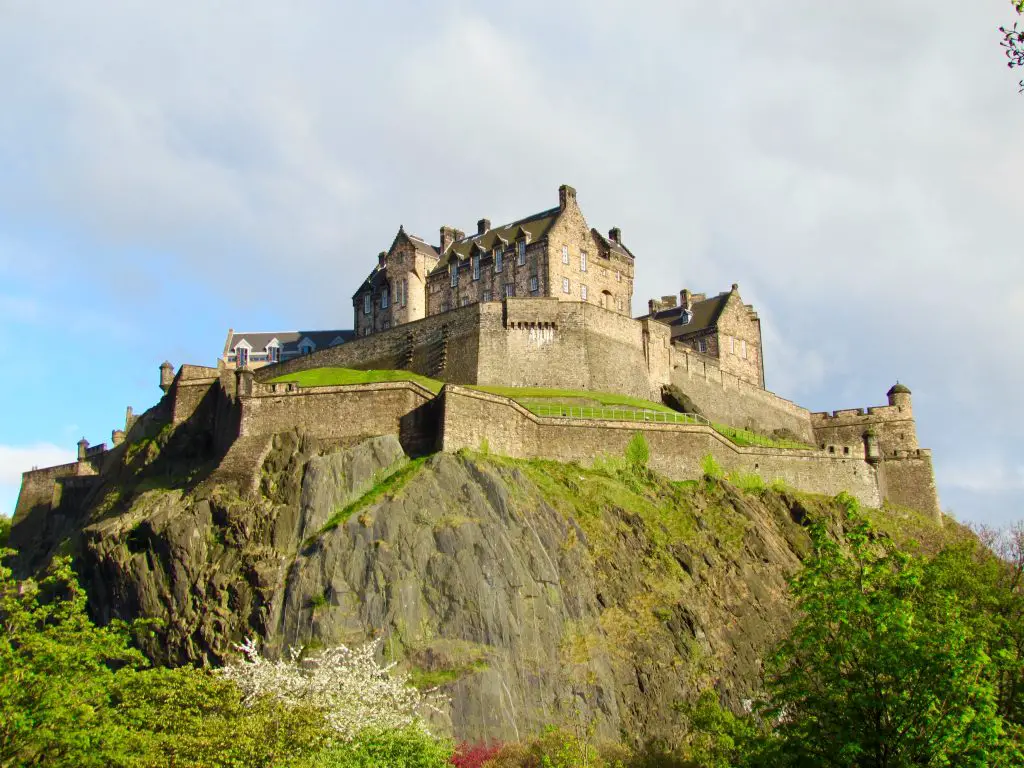 When it comes to honeymoon vacations, Edinburgh is a charming destination steeped in history and romance. This medieval city nestles between the hills of Scotland and has been home to monuments, cafes, art galleries, and plenty of couples seeking idyllic getaways.
You should visit the beautiful Edinburgh Castle. This historic fortress perched on a hilltop offers stunning views of the city and is home to several museums, exhibitions, and events that showcase Scotland's rich history and culture. It's a must-visit for any couple looking to experience the magic of Edinburgh.
Another activity that honeymooners must do in Edinburgh is to take a romantic stroll along some part of the Water of Leith Walkway. This picturesque path follows the river passing through lush greenery, charming neighborhoods, and historic landmarks along the way. It's a peaceful and romantic escape from the city's hustle and bustle, offering plenty of opportunities for hand-holding, picnics, and memorable moments.
Salzburg, Austria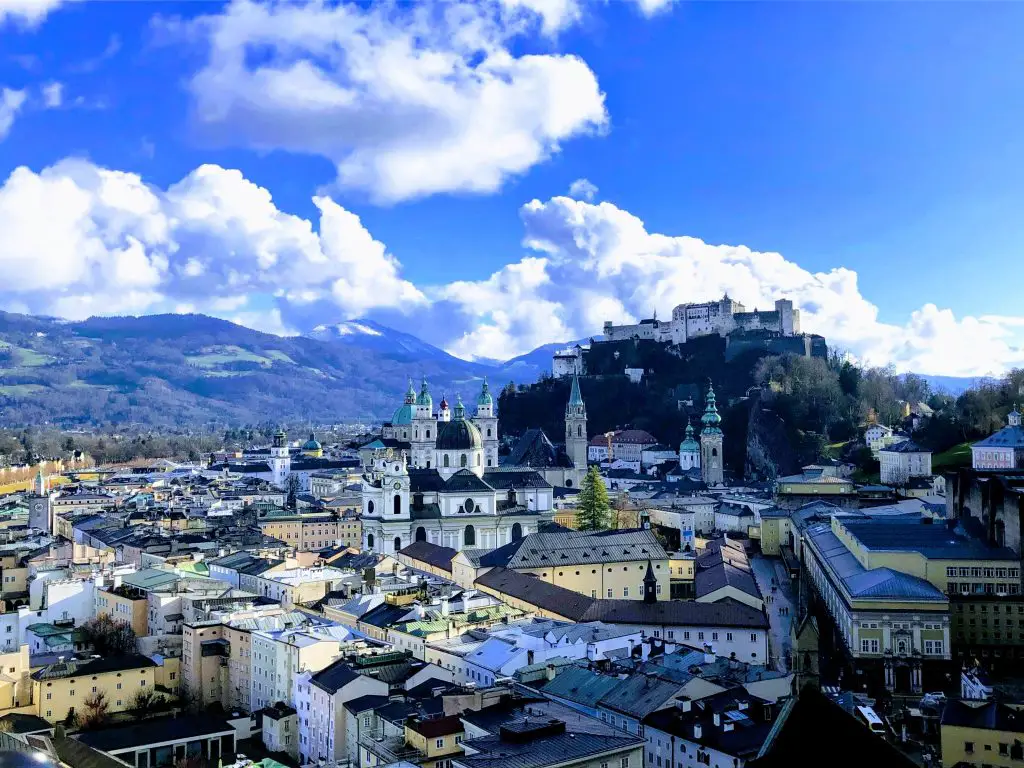 Salzburg, Austria is an amazing city with a truly unique culture. For those looking for a perfect honeymoon destination, this charming city has much to offer!
As the birthplace of renowned Austrian composer Wolfgang Amadeus Mozart, Salzburg is home to some of the world's most iconic musical attractions.
Take a tour of Mirabell Palace and Gardens which have been featured in multiple films, or head to the Old Town area where you can explore historic castles and view beautiful Baroque architecture.
One activity that honeymooners must do in Salzburg is to take a Sound of Music tour. This guided tour takes you to the locations where the iconic movie was filmed, showing you the stunning landscapes, historic landmarks, and charming villages that inspired the story. It's a romantic and nostalgic way to experience the beauty of Salzburg.
The Azores, Portugal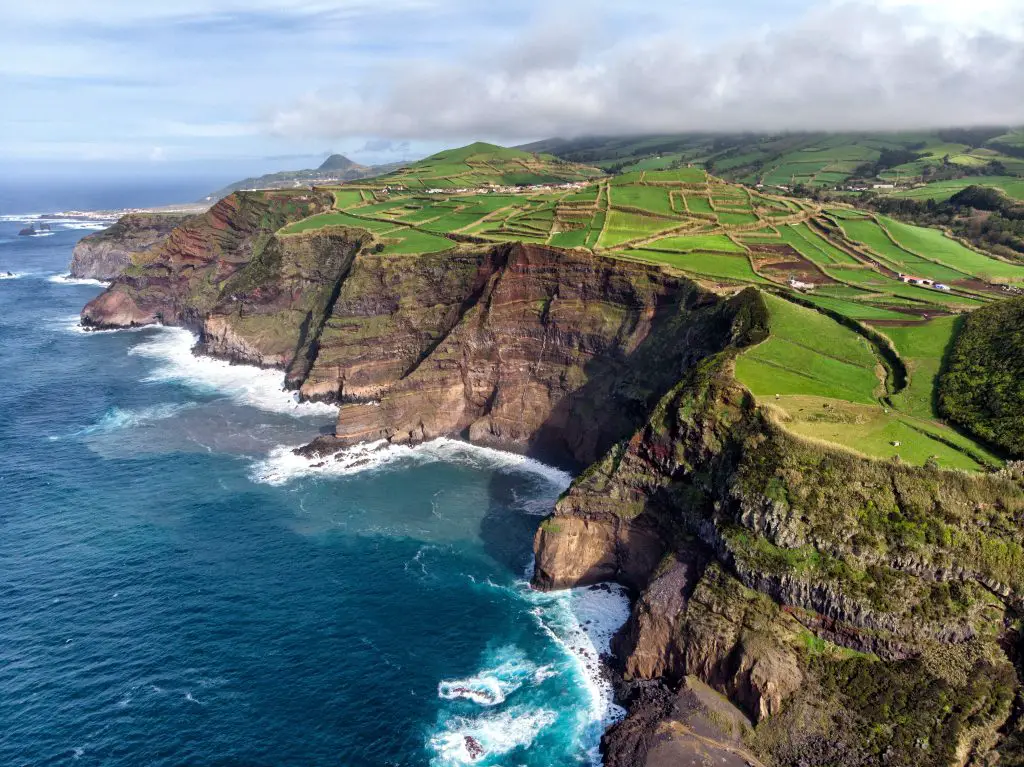 Azores is famous for its incredible scenery and idyllic setting, making it a perfect honeymoon destination. With an array of picturesque hikes, romantic boat rides, and sunny beaches, it offers plenty of unique activities that lovers can explore together.
If you're looking for an unforgettable experience, head to the top of Pico Mountain – the unexplored region is known for its lush greenery and wildlife.
If something tamer is more your style, take a lover's stroll around Lake Furnas: enjoy the colors of the lake, indulge in cozy snacks along the way, then take some time to relax in natural thermal baths that melt away the stress. The region has something special to discover around every corner — whatever your preference may be!