Some of the links in this post are affiliate links. This means if you click on the link and purchase the item, I will receive an affiliate commission at no extra cost to you. All opinions remain my own.
Gran Canaria is a great place for winter-sun seekers. If you want to explore the island while you are there a Gran Canaria road trip is a great idea.
The island is not that big, but the must-see places are scattered all around, so it's a good idea to rent a car in Gran Canaria. Many car rentals are available right at the airport. You can try to book a local company or check out rental car comparisons of well-known brands for the most recent prices.
An easy road trip for one day is Bufadero de La Garita -> Cocodrilo Park -> Barranco De Las Vacas. It doesn't take much time to drive between these must-see places, but it might take some time to visit them depending on the season. I was there at the beginning of May and there weren't many other people present. However, it was visible that these places are intended to receive larger crowds of people, as there were big parking spaces and options for standing in a queue.
The ability to easily get around and reach the point of interest in a short time is one of the reasons why you should travel to Gran Canaria.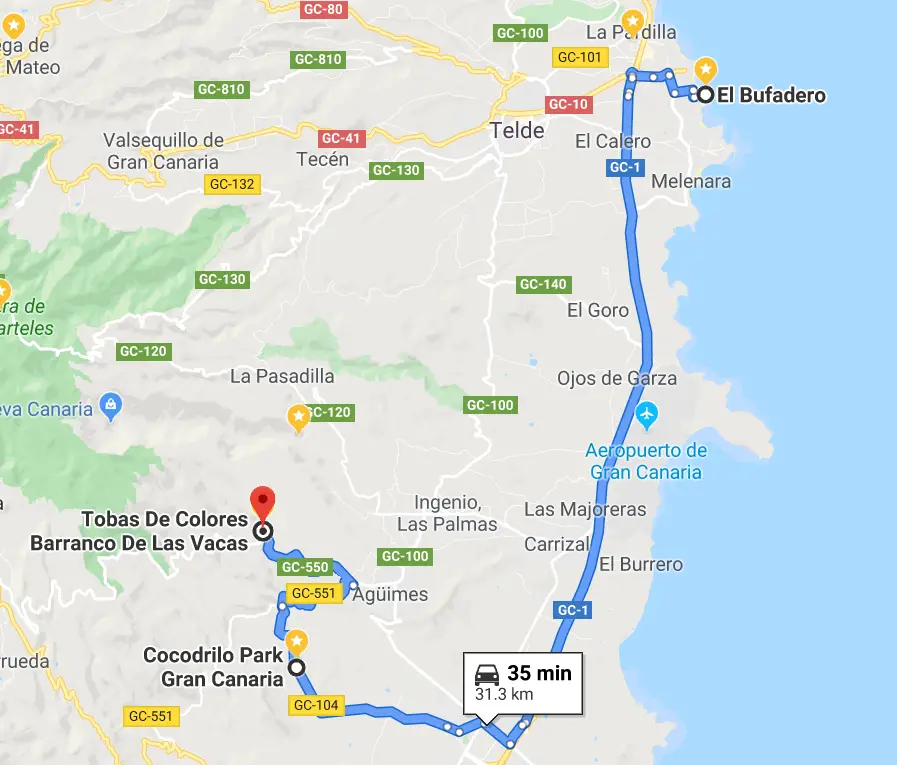 Bufadero de La Garita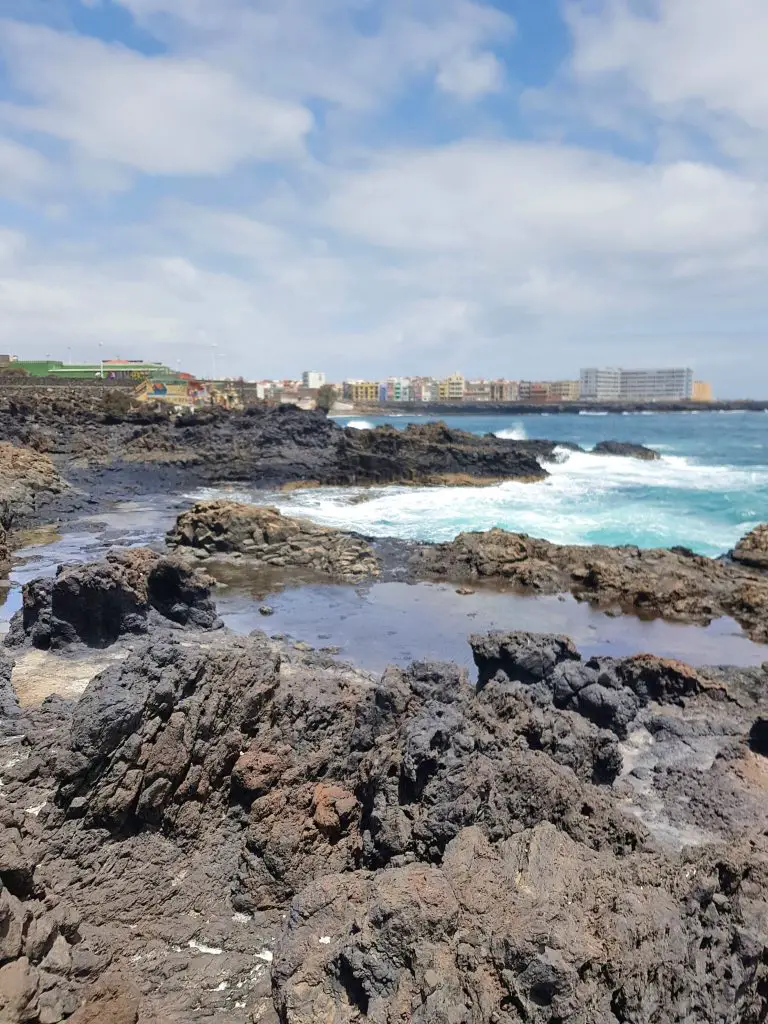 El Bufadero is a blowhole – the ocean water flows in and out of it at a high speed. This creates a distinctive sound and hypnotical sight, as the force of nature is demonstrated at such a close distance.
It's not allowed to swim in or near the blowhole, but the wawes might be so big that you'll get wet anyway. If you like to stay on the safe side, there is a bench on the nearby promenade. It offers a danger-free option to observe the biggest blowhole on Gran Canaria.
El Bufadero is more exciting on windy days and when the tide is high. Otherwise, it creates smaller splashes, which might seem less impressive.
Cocodrilo Park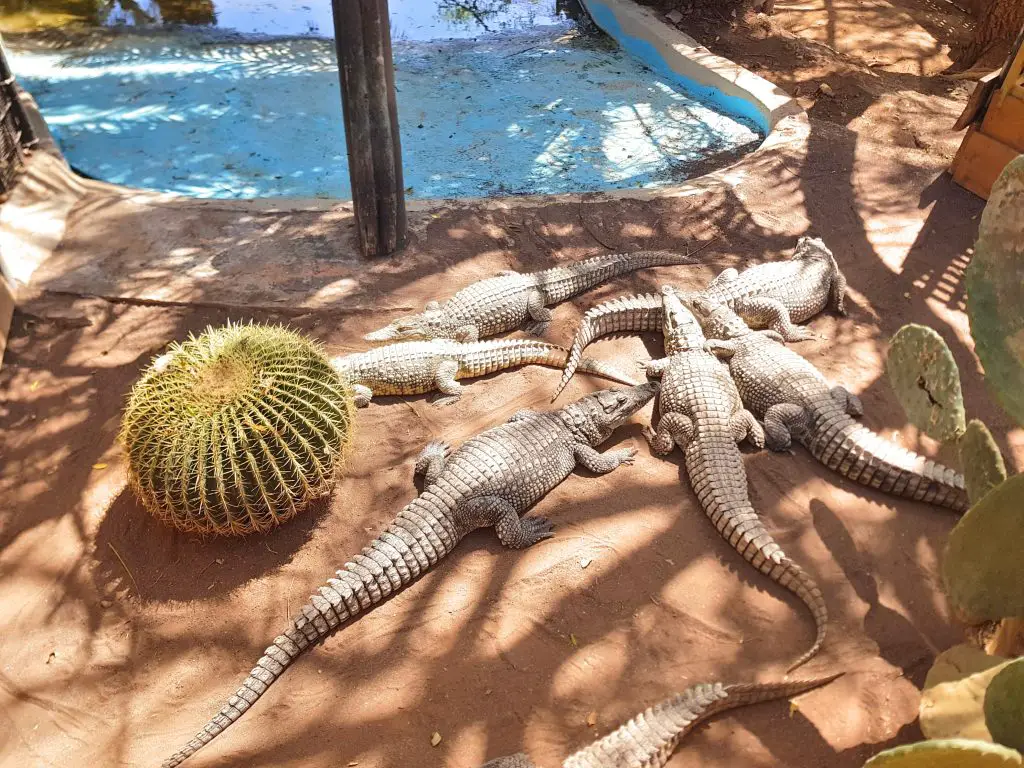 Cocodrilo Park is an educational park in Agüimes where you can see the strength of crocodile jaws while they are feeding. There is a show which explains in an educational way the habits of these majestic animals.
This park is the only animal rescue center in the Canaries. Many animals here have been neglected and abused before they have found a home in this place.
There are around 300 Nile crocodiles, one of the five meters long. You'll find other animals in the park as well: tigers, deer, snakes, parrots, monkeys, and some others. Prepare to spend a few hours in the park, as it takes a while to explore it thoroughly. 22,000 square meters of Cocodrilo Park houses over 500 different animals.
Barranco De Las Vacas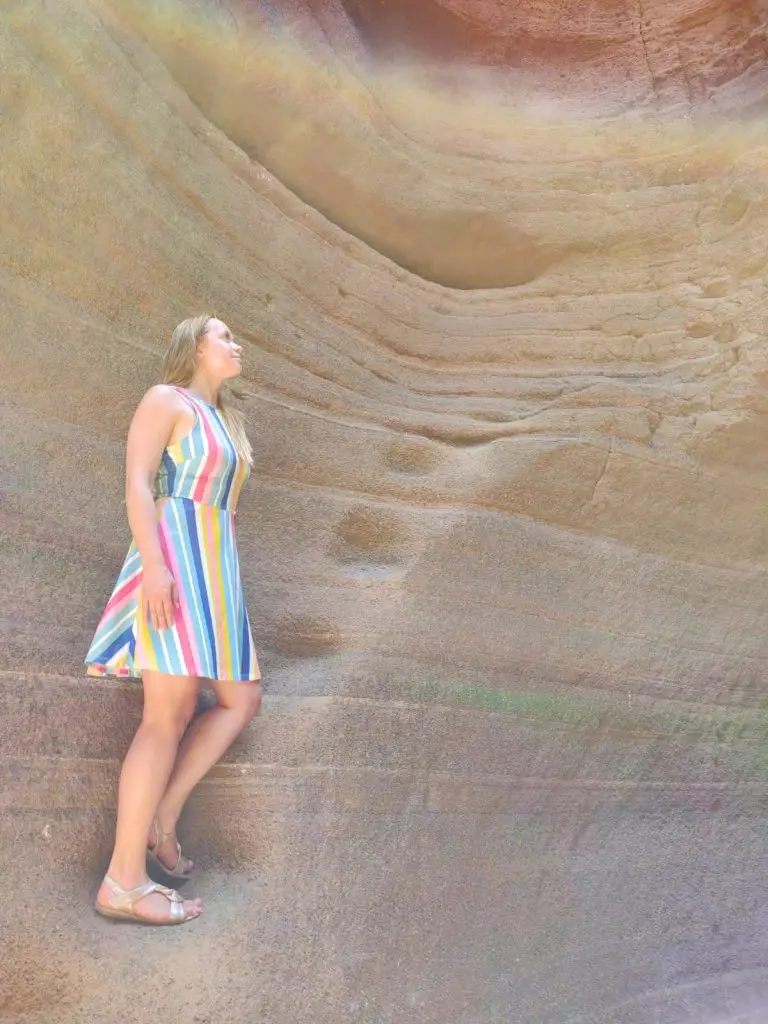 Barranco De Las Vacas is a cool-looking place perfect for Instagram pictures. It resembles Antelope Canyon of the United States on a much smaller scale.
There isn't much parking space available nearby, and the hike to the ravine is around 5-10 minutes long. The path through the canyon is approximately 50 meters long.
It's a nice-looking place and can be a great attraction if you want an easy walk that can be done together with children. And if you are in Gran Canaria during the low season or visit this place early in the morning.
Otherwise, you might be disappointed, as the ravine might be crowded and feel quite small when visited by many people looking for the perfect picture.