Some of the links in this post are affiliate links. This means if you click on the link and purchase the item, I will receive an affiliate commission at no extra cost to you. All opinions remain my own.
This modern city-state is a hub of culture, technology, and global finance, but it also comes with its own set of challenges, including its high cost of living and strict regulations.
We're diving deep into the pros and cons of visiting Singapore to help you decide if this unique destination should be on your travel bucket list. From its multicultural atmosphere and culinary delights to its restrictions and humid climate, we've got it all covered.
Key Takeaways:
Who Should Visit: From luxury travelers to food aficionados, there's something for various types of tourists.
Who Should Skip: Budget travelers and adventure-seekers might want to look elsewhere.
So, buckle up as we explore the many facets of Singapore—both the good and the bad—to help you make an informed decision.
Whether you're a seasoned traveler or planning your first overseas trip, this blog post aims to offer valuable insights into what makes Singapore a must-visit or a miss.
Table of contents: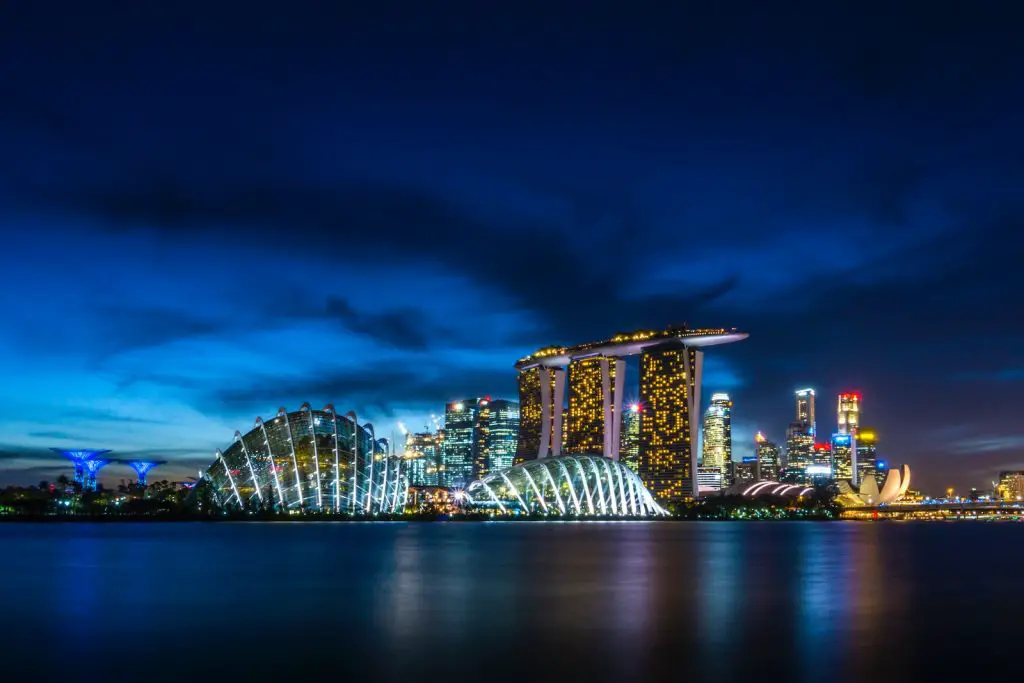 10 Reasons not to visit Singapore
While Singapore has many merits, there are also reasons some people might choose not to visit. Here are ten such considerations:
High Cost of Living: Singapore is one of the most expensive cities in the world, especially when it comes to dining, shopping, and accommodations. Visitors on a budget may find it challenging to get the most out of their trip.
Strict Laws and Fines: Singapore is known for its stringent laws and heavy fines for offenses that might be considered minor in other countries, such as littering, jaywalking, or chewing gum. Some tourists may find this environment to be overly restrictive.
Humid Climate: The tropical climate can be oppressive, with high humidity and temperatures year-round. This might not be comfortable for everyone, particularly those not accustomed to such weather.
Crowds and Congestion: Being a small yet densely populated country, some of Singapore's tourist spots can get very crowded, particularly during peak seasons. If you prefer less crowded travel destinations, this could be a drawback.
Limited Natural Attractions: While Singapore does offer some green spaces like the Botanic Gardens and the Southern Ridges, it lacks the natural diversity found in other destinations. There are no mountains, rivers, or rural landscapes that offer extensive outdoor adventure opportunities.
Small Size: The city-state's small geographical size means that there's a limit to what you can explore. If you're looking for a destination with a vast variety of experiences spread across different cities or regions, Singapore might feel limiting.
Less Authentic Cultural Experience: Due to its modernization and Westernization, some travelers feel that Singapore lacks the "authentic" Asian cultural experience that can be found in other countries in the region.
Heavy Commercialization: The city has a strong focus on consumerism, evident in its countless malls and shopping districts. For those looking for a more historically rich or spiritual journey, Singapore may not be the ideal destination.
Tourist Traps: Like many popular travel destinations, Singapore has its share of tourist traps where things are overpriced and not necessarily reflective of the best the country has to offer.
Limited Backpacking Opportunities: If you're an adventure traveler or backpacker seeking rustic experiences or cheap travel options, Singapore might not be the most accommodating destination. Hostel and budget lodging options are available but are limited compared to other Southeast Asian countries.
Despite these points, many visitors find that the positives outweigh the negatives and enjoy their time in Singapore. It's essential to weigh your own preferences and needs when considering a trip to the Lion City.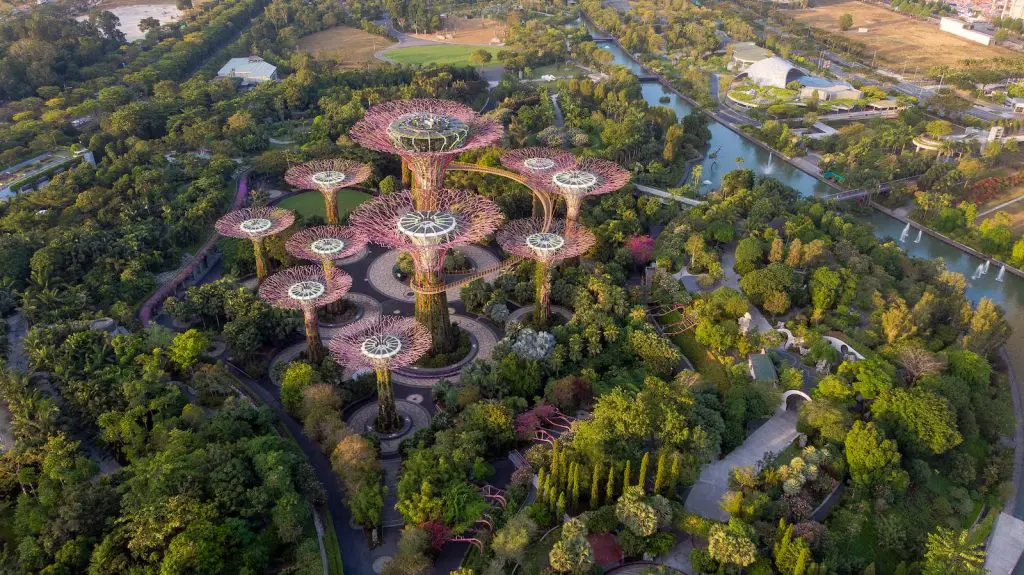 Who Should Skip Visiting Singapore?
While Singapore has a lot to offer, it's not for everyone. Knowing your own travel preferences and needs is key. If you fall into any of the categories below, you might want to consider other destinations that better align with what you're seeking in a travel experience.
Adventure-Seekers
If your ideal vacation involves rugged landscapes, extreme sports, or wilderness adventures, Singapore might disappoint you. While it has some green spaces and water activities, it lacks the natural terrain for more adventurous pursuits like mountain climbing or whitewater rafting.
Budget Travelers
If you're traveling on a shoestring budget, Singapore might not be the best choice. The cost of accommodation, dining, and activities can quickly add up, making it a challenging destination for budget-conscious travelers.
Those Seeking Authentic Cultural Experiences
While Singapore is culturally diverse, it is also highly modernized. If you're looking for a destination that offers an "authentic" experience—think rural villages, ancient temples, and untouched landscapes—you might find Singapore too polished and cosmopolitan.
Travelers Looking for Long-Term Stays
Unless you're in Singapore for business or have a higher budget, the city might not be the most suitable for extended stays. Due to the high living costs, a longer vacation here can be quite taxing on your finances.
People Uncomfortable with Humidity
Singapore has a tropical climate with high humidity levels throughout the year. If you find such weather conditions uncomfortable, it might not be the destination for you.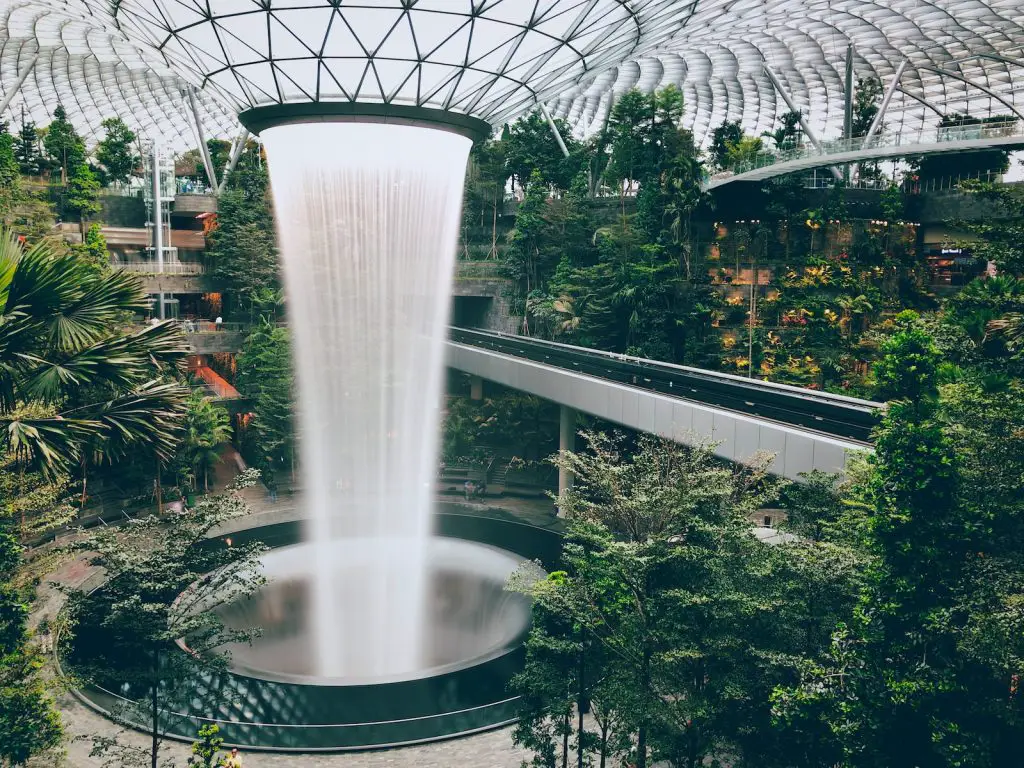 10 Reasons to visit Singapore
Singapore is a vibrant and dynamic city-state that offers a unique blend of cultures, cuisines, and experiences. Here are ten compelling reasons to visit Singapore:
Cultural Diversity: Singapore is a melting pot of various cultures, including Chinese, Malay, Indian, and Western influences. This diversity is reflected in the city's festivals, food, and architecture, offering an enriching experience for visitors.
World-Class Food: From Michelin-starred restaurants to local hawker centers, Singapore is a food lover's paradise. The city offers an array of culinary delights, including local dishes like Hainanese chicken rice, laksa, and char kway teow, as well as international cuisines.
Clean and Safe Environment: Singapore is renowned for its cleanliness and stringent laws that make it one of the safest cities in the world. This allows tourists to explore the city with a sense of security and ease.
Efficient Public Transport: With an extensive MRT (Mass Rapid Transit) system and well-maintained roads, getting around Singapore is both easy and efficient. Most attractions are just a short train ride or walk away.
Innovative Architecture and Skyscrapers: The city is home to some of the world's most innovative architecture, such as the iconic Marina Bay Sands, Gardens by the Bay with its Supertree Grove, and the futuristic cloud forest.
Shopping: Whether you're looking for high-end luxury brands on Orchard Road or bargain hunting in local markets like Bugis Street, Singapore offers a wide range of shopping experiences for every kind of spender.
Green Spaces: Despite being a bustling city, Singapore has an abundance of green spaces like the Singapore Botanic Gardens, East Coast Park, and MacRitchie Reservoir for those who want to escape the urban jungle.
Family-Friendly Attractions: Singapore offers a variety of family-friendly activities and attractions, such as the Singapore Zoo, S.E.A. Aquarium, and Universal Studios Singapore, making it a great destination for families.
Vibrant Nightlife: From swanky rooftop bars to bustling nightclubs and hawker centers that remain open late into the night, Singapore offers an array of options for those looking to experience the city after dark.
Strategic Location for Travel: Singapore's Changi Airport is one of the best and busiest airports in the world, making it a convenient gateway for those looking to explore other parts of Southeast Asia.
Whether you're an adventure seeker, a foodie, or someone looking for a luxurious getaway, Singapore has something to offer.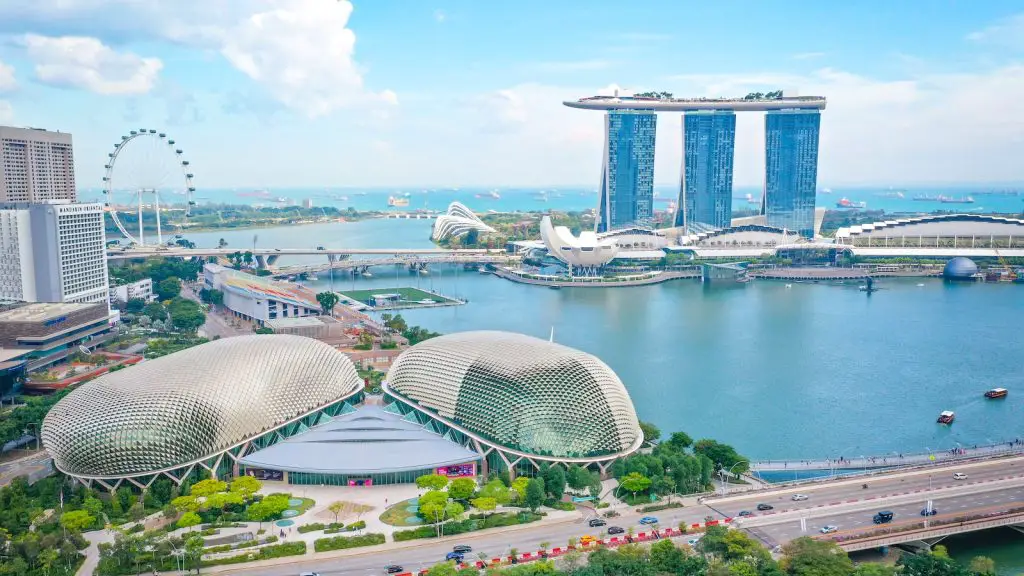 Who Should Visit Singapore?
Singapore offers a range of experiences that can cater to various types of travelers. Whether you're an urban explorer, a family on vacation, or someone looking to enjoy the high life, Singapore may have something for you.
Urban Explorers
If you thrive in bustling cities, Singapore is your playground. With its glittering skyscrapers, vibrant neighborhoods, and busy markets, there's always something happening around the corner. From trendy cafes to art galleries, Singapore is a haven for those who love city life.
Food Aficionados
Gourmet explorers, this is your paradise. Whether you're a fan of haute cuisine or street food, Singapore offers an array of dishes that delight the palate. From Michelin-starred restaurants to hawker centers serving mouth-watering local fare, the city caters to every type of food lover.
Luxury Travelers
For those who love the finer things in life, Singapore doesn't disappoint. With world-class hotels, luxury shopping at Orchard Road, and sumptuous fine-dining experiences, this city-state is all about pampering and extravagance.
Families
Traveling with kids? Singapore is an excellent destination for families. The city offers a multitude of child-friendly attractions like Universal Studios, the Singapore Zoo, and the S.E.A. Aquarium. Public areas are clean, and the healthcare system is top-notch, offering peace of mind to parents.
Business Travelers
Singapore is a global financial hub, making it a frequent stopover for business travelers. If you're in town for work, take some time to explore; the efficient public transportation system makes it easy to see the sights even during a short stay.
Shopaholics
If shopping is your cardio, then gear up for a workout. From high-end boutiques to budget-friendly street markets, Singapore has shopping options that cater to every budget and style.
Tech Enthusiasts
Being a smart city, Singapore is a fascinating visit for tech enthusiasts. The city-state is a global leader in technology and innovation, with plenty of exhibitions, workshops, and stores that will fuel your passion for the latest gadgets and innovations.
---
---