Some of the links in this post are affiliate links. This means if you click on the link and purchase the item, I will receive an affiliate commission at no extra cost to you. All opinions remain my own.
Planning a trip to the enchanting city of Orlando, Florida?
Whether you're a first-time visitor or a seasoned traveler, embarking on an adventure in the "Theme Park Capital of the World" requires some essential insights to make your journey a resounding success.
With my expertise and in-depth knowledge of this captivating city, I'm here to guide you through the key considerations you need to keep in mind before jetting off to Orlando.
Navigating this vibrant destination, home to renowned attractions like Walt Disney World, Universal Orlando Resort, and SeaWorld, demands a strategic approach.
From weather and crowd management to dining reservations and essential safety tips, this blog post will equip you with the vital information you need to maximize your Orlando experience.
So, buckle up and get ready to explore nine crucial aspects of Orlando travel that will ensure your trip is not only enjoyable but also hassle-free.
Orlando is the Theme Park Capital of the World
Orlando, Florida, holds an esteemed title in the world of entertainment and leisure: it is unequivocally the "Theme Park Capital of the World." Nestled in the heart of the Sunshine State, this vibrant city boasts an array of iconic theme parks that have captured the hearts of millions.
Walt Disney World Resort, a magical kingdom of enchantment, comprises multiple parks, including the iconic Magic Kingdom, Epcot, Disney's Hollywood Studios, and Disney's Animal Kingdom. Each park offers a unique and immersive experience, with beloved characters, thrilling rides, and enchanting shows.
Not to be outdone, Universal Orlando Resort invites visitors to journey into the world of film and fantasy. The resort includes Universal Studios Florida, Islands of Adventure, and the bustling entertainment hub known as CityWalk.
SeaWorld Orlando adds a marine touch to the mix, featuring aquatic shows, thrilling coasters, and an opportunity to get up close with marine life.
Be Cautious During Hurricane Season
When planning your visit to Orlando, it's vital to keep a watchful eye on the calendar, as the city falls within the hurricane-prone region of Florida. Hurricane season spans from June to November, and while Orlando is not as frequently affected as coastal areas, it's wise to stay informed and prepared.
During this season, be vigilant about weather forecasts and potential storm developments. While Orlando might not experience a direct hit, heavy rains, strong winds, and localized flooding are not uncommon.
Travel insurance with hurricane coverage is advisable, as it can provide peace of mind in case your trip is disrupted. Before leaving, ensure that you have access to emergency information, including local evacuation routes and emergency shelters.
While theme parks and attractions have comprehensive safety measures, some outdoor activities may be temporarily closed or delayed during severe weather.
There are Numerous Transportation Options Available
Navigating Orlando is a breeze, thanks to its plethora of transportation options. Whether you arrive at the Orlando International Airport or another gateway, getting around is a breeze.
For those seeking flexibility, car hire at Orlando Airport is a popular choice. Having your vehicle allows you to explore at your own pace, especially if you plan to visit attractions beyond the city center.
If driving isn't your preference, Orlando offers a well-established public transportation system. Lynx buses cover most of the city, while the SunRail commuter train connects some neighborhoods and suburbs.
Additionally, rideshare services like Uber and Lyft are readily available, providing convenience and accessibility. Taxis are another option, though they tend to be more expensive than rideshare services.
When staying at a resort or hotel within the theme park areas, complimentary shuttle services to major attractions are often included, helping you save on transportation costs. Choosing the right mode of transportation depends on your itinerary and preferences, but rest assured, Orlando has you covered.
Make Dining Reservations in Popular Restaurants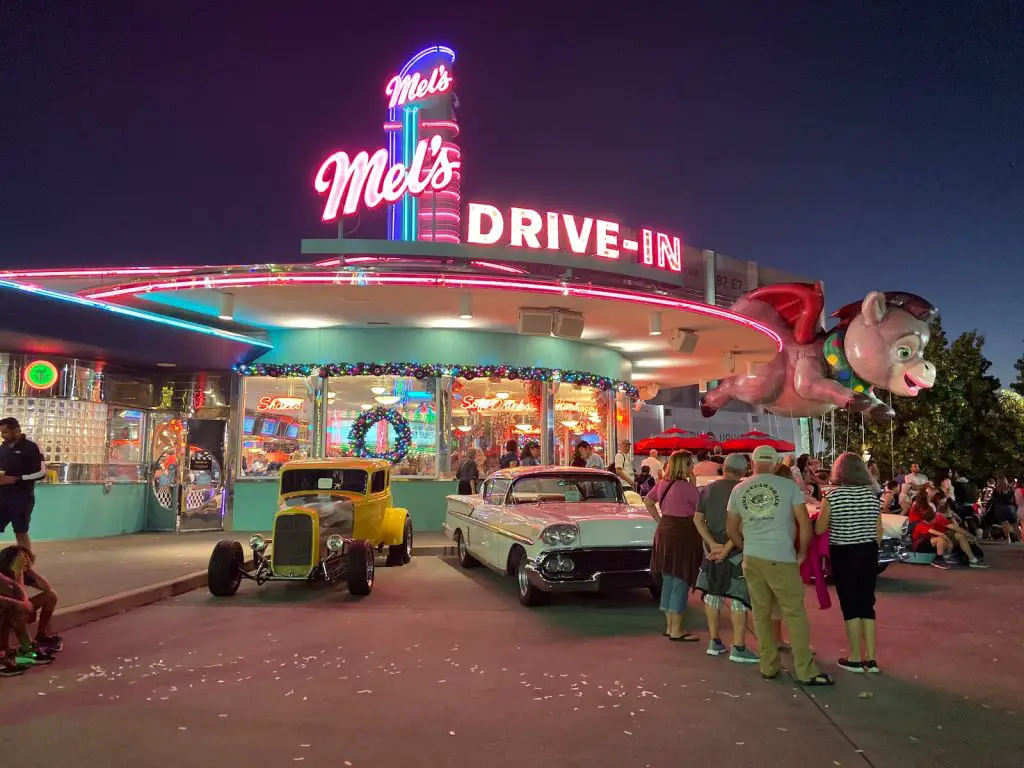 Orlando is home to a rich culinary scene, with a multitude of enticing restaurants. However, if you have your heart set on dining at popular establishments, it's crucial to make dining reservations well in advance.
Disney World and Universal Orlando, in particular, boast a wide array of themed dining experiences. The demand for these venues can be intense, especially during peak seasons. Booking reservations early ensures you won't be left waiting for a table.
Many restaurants allow reservations through their websites, or you can utilize platforms like OpenTable. When planning your visit to iconic eateries within Disney Springs or Universal's CityWalk, securing reservations is often a prerequisite for enjoying the full dining experience.
Remember, even outside the parks, Orlando's dining scene can get crowded, so a reservation is your ticket to a smoother, more enjoyable dining experience. Don't leave your culinary adventures to chance—book ahead and savor the flavors of Orlando to the fullest.
Don't Overlook the Water Parks
While Orlando's theme parks are legendary, don't overlook the refreshing and exhilarating experiences waiting for you at the city's water parks.
Universal's Volcano Bay transports you to a tropical paradise where you can relax on sandy beaches, brave thrilling slides, and enjoy a breathtaking wave pool. The centerpiece, Krakatau, is a towering volcano with an awe-inspiring waterfall.
Aquatica, SeaWorld's water park, combines the excitement of marine life with thrilling water rides. The Dolphin Plunge slide takes you through a clear tube surrounded by dolphins, an experience like no other.
These water parks offer a perfect break from the hustle and bustle of traditional theme parks. They're ideal for cooling off, relaxing, and having fun in the Florida sun. So, while you're in Orlando, don't forget to dive into the water park scene for an aquatic adventure of a different kind.
Watch Out for Gators
In the land of swamps and marshes, encountering alligators in Orlando is a possibility you should be aware of. Alligators are native species in Florida, and while they usually keep their distance, it's essential to exercise caution when near bodies of water.
Gators are most active in warm weather, particularly during the spring and summer months. If you plan to explore natural areas like lakes, ponds, or golf course water hazards, remember to stay alert. Avoid swimming in areas not designated for it, as alligators may be lurking beneath the surface.
Never approach or attempt to feed wild alligators. They are powerful, unpredictable creatures and should be observed from a safe distance.
If you encounter an alligator that seems aggressive or poses a threat, it's crucial to report it to local wildlife authorities. While gator sightings are not an everyday occurrence, being informed and cautious about their presence is a part of the responsible exploration of Orlando's natural environments.
Use a Lot of Sunscreen
Orlando's abundant sunshine is one of its greatest assets, but it can also be a potential hazard if you don't take precautions. The Florida sun can be intense, making sunburn a real risk, especially during the scorching summer months.
To fully enjoy your time in Orlando and keep your skin protected, use sunscreen generously. Opt for a broad-spectrum sunscreen with a high SPF rating, and apply it liberally to all exposed skin areas, including your face, neck, arms, and legs.
Don't forget to reapply sunscreen every two hours, especially if you've been swimming or sweating. It's easy to underestimate the strength of the sun, but sunburn can quickly ruin your vacation.
Wearing protective clothing, sunglasses, and a wide-brimmed hat can also help shield you from the sun's rays. Staying hydrated is equally important to prevent heat-related illnesses.
Consider Visiting the Space Coast
While Orlando's theme parks are the main attraction, the Space Coast, just an hour's drive away, offers a captivating detour for space enthusiasts and adventure seekers.
The Kennedy Space Center, NASA's launch facility, is the crown jewel of the Space Coast. Here, you can witness historic launch sites, meet astronauts, and experience space exploration up close. Plan your visit to coincide with a rocket launch for an awe-inspiring spectacle.
Exploring the Merritt Island National Wildlife Refuge, adjacent to the Space Center, offers a chance to see diverse wildlife, including alligators, manatees, and various bird species.
Cocoa Beach, a charming coastal town, provides opportunities for surfing, sunbathing, and oceanfront dining. Don't forget to visit the iconic Cocoa Beach Pier for a taste of local culture.
Enjoy Orlando's Nightlife
When the sun sets, Orlando's vibrant nightlife comes to life, offering a different kind of magic after dark.
Downtown Orlando is a bustling hub of activity, featuring a variety of bars, clubs, and live music venues. You'll find something to suit every taste, from trendy cocktail lounges to energetic dance floors.
Universal CityWalk, adjacent to Universal Orlando Resort, offers an array of dining, shopping, and entertainment options. The night comes alive with live concerts, nightclubs, and themed bars like the iconic Hard Rock Cafe.
Disney Springs is Disney's answer to nighttime entertainment, with a plethora of dining and shopping options. The area often hosts street performers and live music, creating a lively atmosphere.