Some of the links in this post are affiliate links. This means if you click on the link and purchase the item, I will receive an affiliate commission at no extra cost to you. All opinions remain my own.
The allure of Bergen is undeniable. From its enchanting fjords to its historic wharves, this Norwegian city promises a journey of a lifetime. But to truly unearth the magic Bergen and its surroundings have to offer, renting a car can offer unparalleled freedom.
Navigating the car rental scene in Bergen, especially in 2023, requires some insider knowledge. New regulations, varying rental standards, and fluctuating prices can make the process a tad overwhelming for the uninitiated.
Discover Cars is your go-to platform for comparing the best car rental deals in Bergen. Not only do they streamline the search process, but they also ensure that you get value for your money.
Ready to embark on a scenic drive through Norway's western coastline?
Click here to find the best deals with Discover Cars!
In this post, I'll guide you through the essential things you need to know when renting a car in Bergen, ensuring a hassle-free experience from start to finish.
Buckle up and let's dive in!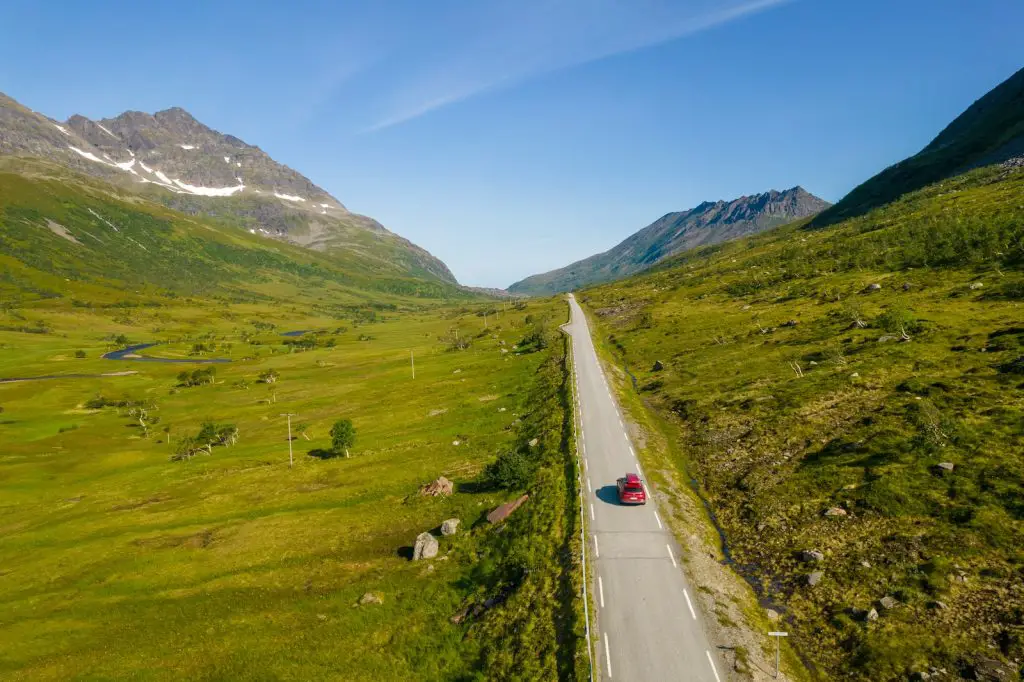 Renting A Car in Bergen Airport With Discover Cars
One of the tasks you should complete when planning a trip to Bergen is to rent a car in advance. Not only does this save money, but you'll also be certain that you'll get a vehicle and can plan your vacation itinerary around the island without worrying about transportation.
There are several reasons why I recommend booking your rental car with Discover Cars:
This site compares rental car offers from multiple budget-friendly companies, so you'll be sure to get the best deal.
The price displayed on Discover Cars includes all fees, taxes, and insurance – so you don't have to worry about any hidden costs that might arise once you reach your destination.
Numerous people have had positive experiences booking with Discover Cars and have left reviews about each rental car company. This is useful if you want to ensure your experience will be hassle-free.
Reserving a rental car with Discover Cars is really simple, and I can demonstrate the process below.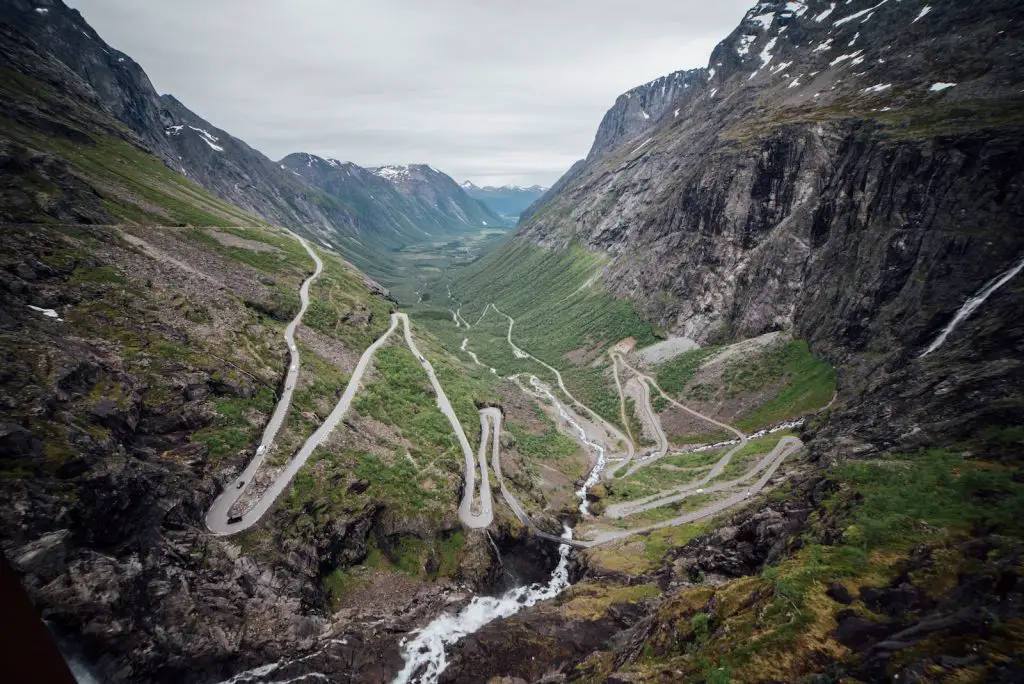 Book Your Car Online with Discover Cars
Begin by choosing a pick-up location and the dates for which you'll need the car.
Keep in mind that many car rental companies charge fees for operating outside of business hours. If you're arriving or departing at night, you might want to consider using a taxi to get to the hotel and renting a car in the morning in the city.
After selecting your pick-up location and travel dates, you'll receive a list of available cars and numerous options for filtering them to best suit your needs.
Be mindful of the pick-up location, as you can rent a car either at the airport or in the city of Heraklion.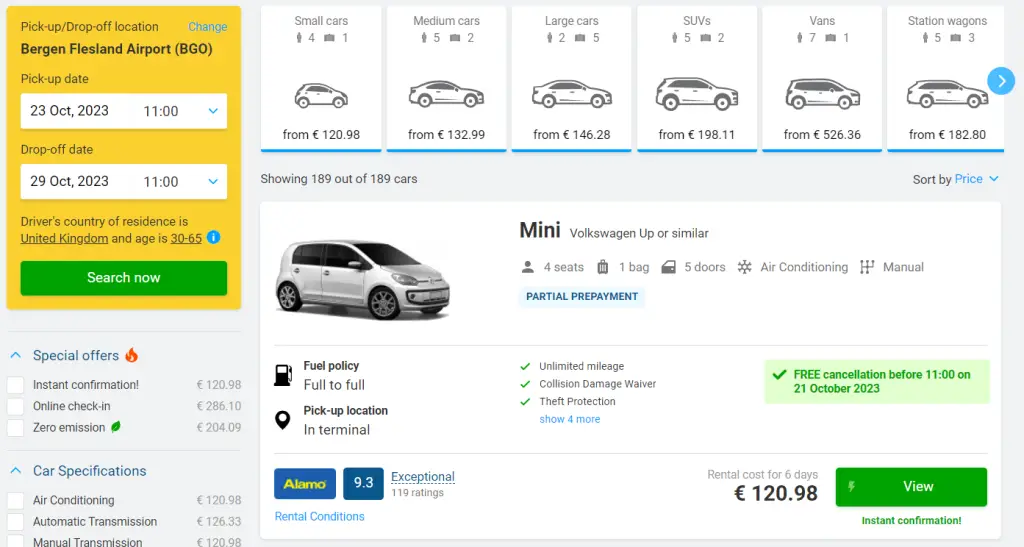 Once you've chosen a car for rental, you'll see more detailed information about the booking. Although all of this is important, pay particular attention to the following aspects:
Pick-up location – even if you opt for the airport, the rental car company might be situated a bit further away, requiring you to use a shuttle service. This service is free, and the pick-up instructions are usually straightforward.
Business hours – if your flight is outside of business hours, there might be an additional fee for the rental car.
Fuel policy – remember this when returning the car. If the car has less fuel than the policy requires, you might be charged extra.
Rental conditions – the blue link at the bottom outlines additional conditions like the driver's age, required documents, and the refundable security deposit.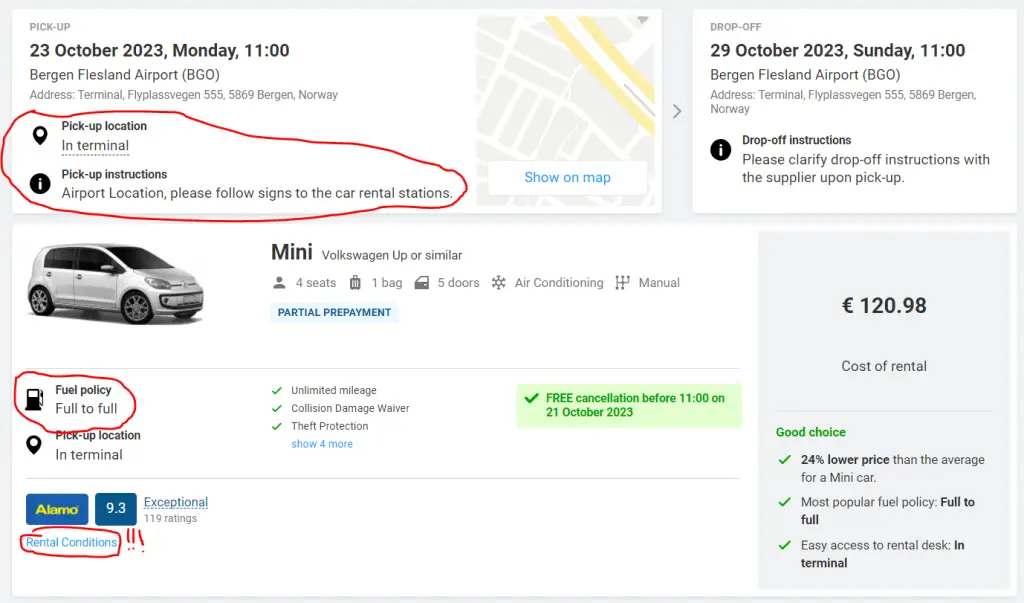 When planning your car hire adventure in Norway, it's essential to be aware of the driver's requirements. The minimum age to rent a car is 18 years old, but note that drivers under the age of 25 may be subject to a young driver fee. On the other end of the spectrum, the maximum rental age is 99 years, and older drivers may need to pay a senior driver fee. To be eligible for car rental, your driver's license must have been issued by authorized authorities at least one year prior to the start date of your rental.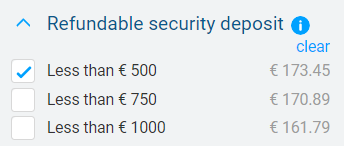 Many companies will also ask for a refundable security deposit. The amount varies significantly, ranging from € 200.00 to € 1000.00, so you'll need to check with your specific company in their rental conditions. This amount will be reserved on your credit card and returned to you after the rental period ends, unless the car's bodywork is damaged, and that money is used to cover the repairs.
And that's it – a straightforward process on how to rent a car in Bergen, Norway.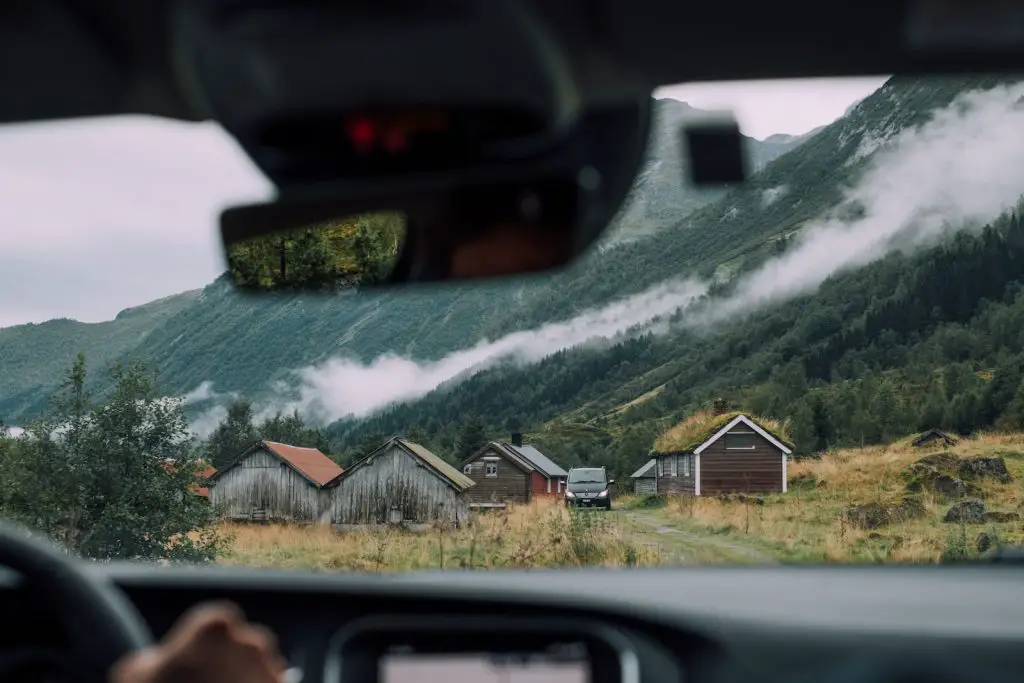 5 Tips for Renting a Car at Bergen Airport
Bergen Airport is one of the main gateways to Western Norway and a popular starting point for many travelers. Renting a car here can make your journey to the heart of Norway's fjord country a breeze.
But before you embark on your adventure, here are five indispensable tips for renting a car at Bergen Airport.
Pre-book Your Car Online
It might seem tempting to rent a car on arrival, but pre-booking online can save you both time and money. By booking in advance, you can often secure better rates, ensure the availability of your preferred vehicle type, and even take advantage of promotions or discounts exclusive to online bookings.
Review the Fuel Policy
Different rental companies have varying fuel policies. Some might provide a car with a full tank, expecting you to return it in the same state, while others might allow you to return it empty but charge you upfront for a full tank. Before confirming your booking, understand the fuel policy to avoid any surprise charges.
Check for Additional Fees
Hidden fees can be a spoiler. Some common additional charges include fees for extra drivers, young drivers, or one-way rentals. Always go through the terms and conditions meticulously and inquire about any unclear charges to ensure you're not caught off guard when it's time to settle the bill.
Inspect the Vehicle Thoroughly
Before driving off from the airport, ensure you thoroughly inspect your rental vehicle for any damages, no matter how minor they seem. Click pictures or shoot a video to have proof of the car's initial condition. This is crucial as it protects you from being wrongly accused of causing any damage when you return the car.
Understand Local Traffic Rules and Parking
Norwegian traffic rules might differ from what you're used to, and Bergen has its unique quirks. Make sure to familiarize yourself with local regulations, including speed limits, parking zones, and toll systems. Many areas in Bergen have restricted parking, so always check signage or ask locals for advice to avoid hefty fines.
While the excitement of exploring Bergen's magnificent landscapes might be your top priority, a little preparation and awareness about car rentals at Bergen Airport can ensure a smooth and delightful journey.
So, keep these tips in mind, hit the road with confidence, and let the wonders of Norway unfold before you!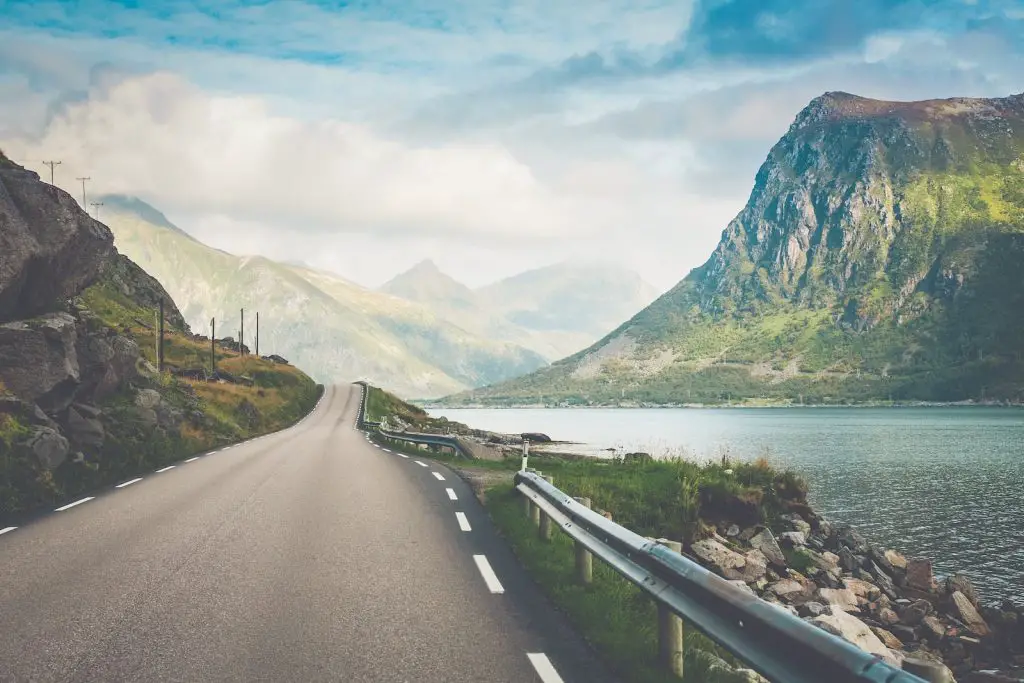 Common Car Rental Scams in Norway
While Norway is renowned for its breathtaking landscapes, impeccable social system, and honest populace, it's still prudent for tourists to remain cautious, especially when dealing with financial transactions like car rentals.
Although scams in Norway are relatively rare compared to some other countries, it's always better to be informed and prepared. Here are some common Bergen car rental scams you might encounter and how to avoid them:
The "Additional Insurance" Push
Some agents might insist you need more comprehensive insurance, even when your existing coverage is sufficient. They can be persuasive, making you believe it's absolutely necessary.
How to Avoid: Be well-informed about the insurance you already have, whether it's through your credit card, travel insurance, or pre-purchased rental insurance. Politely decline any unnecessary add-ons.
The "Upgrade" Trick
Sometimes, you might be told that the car model you booked isn't available and you're offered a more luxurious model – for an extra fee, of course.
How to Avoid: If the car you reserved isn't available, the company should provide an equivalent or better model at no additional charge. Stand your ground, or consider another rental agency.
Damage Disputes
Some renters have reported being charged for damages they didn't cause, sometimes for minor scratches that were present during pickup.
How to Avoid: Always inspect the car thoroughly before driving off. Take pictures or videos of any existing damage and ensure the rental company acknowledges them.
Fuel Fee Fiasco
While not strictly a scam, some companies might charge exorbitant rates for refueling if you don't return the car with a full tank, as per the agreement.
How to Avoid: Always refuel the car before returning, preferably at a station close to the drop-off point. Keep the receipt as proof.
Hidden Charges
Unexplained fees can suddenly appear on your final bill, such as 'cleaning fees', 'service charges', or 'airport fees'.
How to Avoid: Read the contract thoroughly and ask the agency to clarify any ambiguous terms or conditions. Ensure all charges are transparent and agreed upon upfront.
GPS and Additional Equipment Upselling
Some agencies might aggressively push for renting additional equipment like GPS, Wi-Fi devices, or child seats at steep prices.
How to Avoid: If you need these items, research the costs in advance and consider alternatives. For instance, using your smartphone for navigation might be more cost-effective than renting a GPS.
Remember, Norway is a country with a high level of integrity, and the majority of rental agencies operate honestly.
However, as with travel anywhere, staying informed and vigilant can make all the difference in ensuring your experience is smooth and scam-free.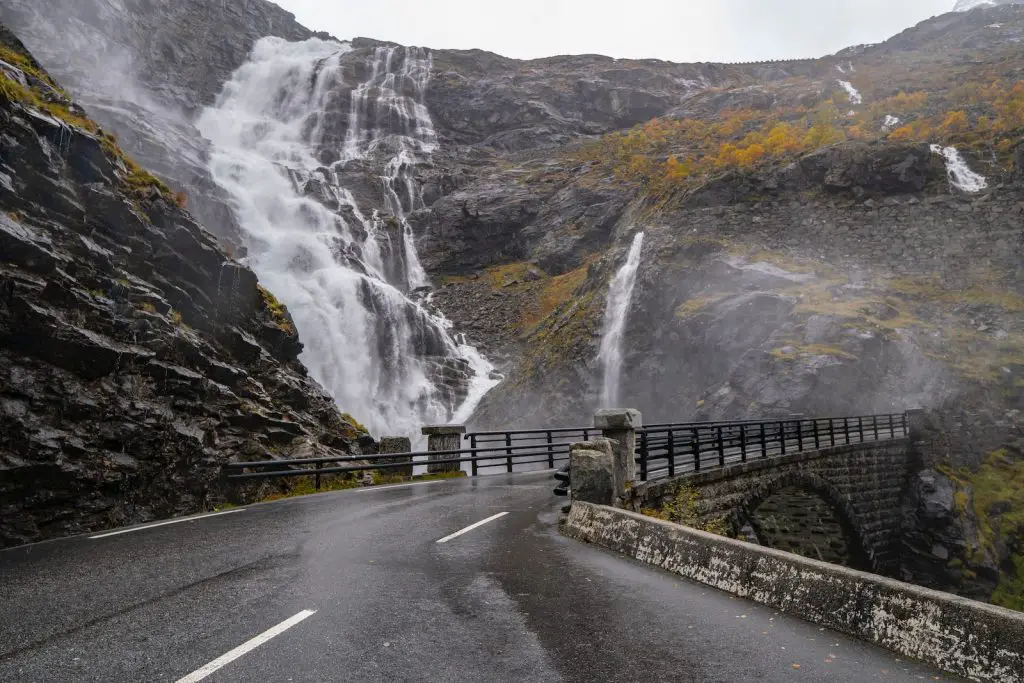 Renting A Car in Bergen: Frequently Asked Questions
Here are some common questions I receive when discussing car rentals in Bergen. If you have any other questions, please feel free to leave them in the comments below!
Is it safe to rent a car in Bergen, Norway?
Yes, it is safe to rent a car in Bergen, Norway. Norway has a reputation for being a country with a high level of integrity and low crime rates. While it's always wise to be aware of potential scams or issues, most car rental agencies in Bergen operate honestly and transparently. Just be sure to choose a reputable rental company, like those featured on Discover Cars, and follow local driving rules and regulations.
Is it safe to drive in Norway?
Yes, it is safe to drive in Norway. The country has well-maintained roads, clear traffic regulations, and a generally low accident rate.
However, drivers should be cautious when navigating winding mountain roads, especially in winter or adverse weather conditions. It's also important to be aware of wildlife on roads in rural areas.
Is driving in Norway easy?
Driving in Norway is relatively easy due to well-maintained roads and clear signage. However, some challenges include winding mountain roads, narrow tunnels, and changing weather conditions, especially in winter.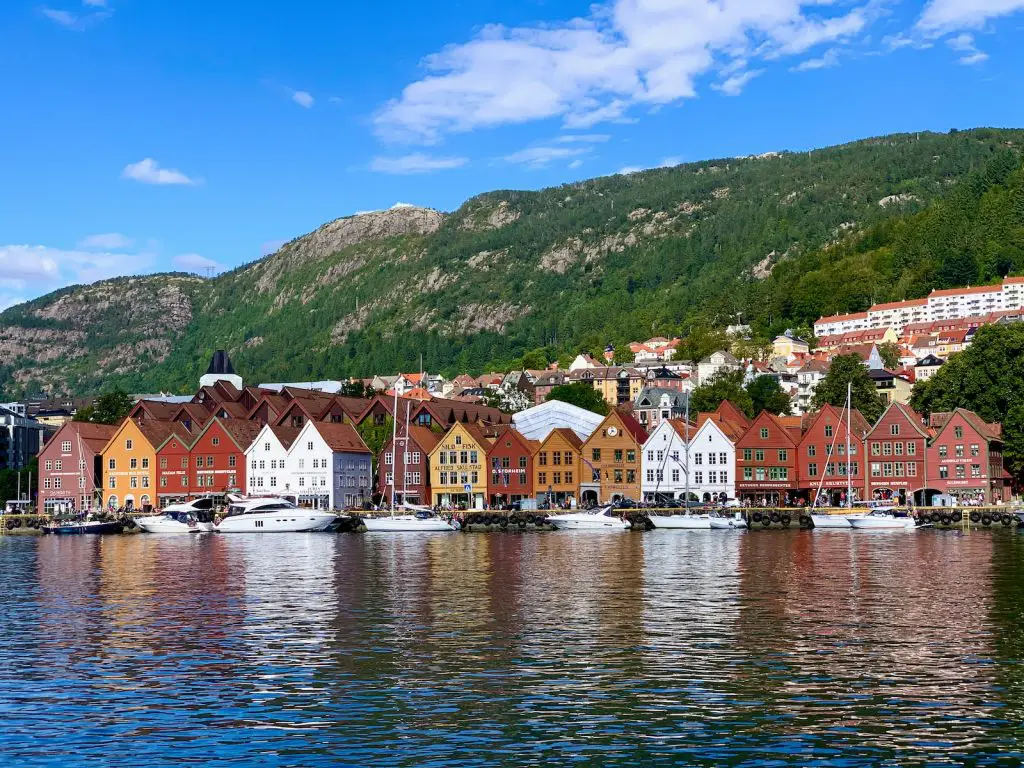 Is it worth renting a car in Bergen?
Yes, renting a car in Bergen is worth it if you plan to explore the surrounding fjords, scenic routes, and remote areas. While Bergen's city center is compact and walkable, a car provides the flexibility to discover the broader region at your own pace, offering a richer experience of Western Norway's beauty.
What's the best place to rent a car in Bergen?
The best place to rent a car in Bergen is through Discover Cars. They offer a comprehensive platform for comparing car rental deals, ensuring you get the best value and a wide selection of vehicles to suit your needs.
How much does it cost to rent a car in Bergen?
The cost of renting a car in Bergen can vary depending on factors such as the type of vehicle, rental duration, and the time of year. Renting a car in Bergen for one week in the low season (October) in 2023 starts at EUR € 120.98. Keep in mind that prices can fluctuate, and last-minute bookings or peak tourist seasons may result in higher rates. To secure the best deal, it's recommended to compare prices, book in advance, and take advantage of any available discounts.
What is the best way to travel around Norway?
The best way to travel around Norway depends on your itinerary and preferences. For flexibility and exploring remote areas, renting a car is ideal. However, for long distances, the extensive train network is efficient, and coastal regions are well-served by ferries and coastal cruises.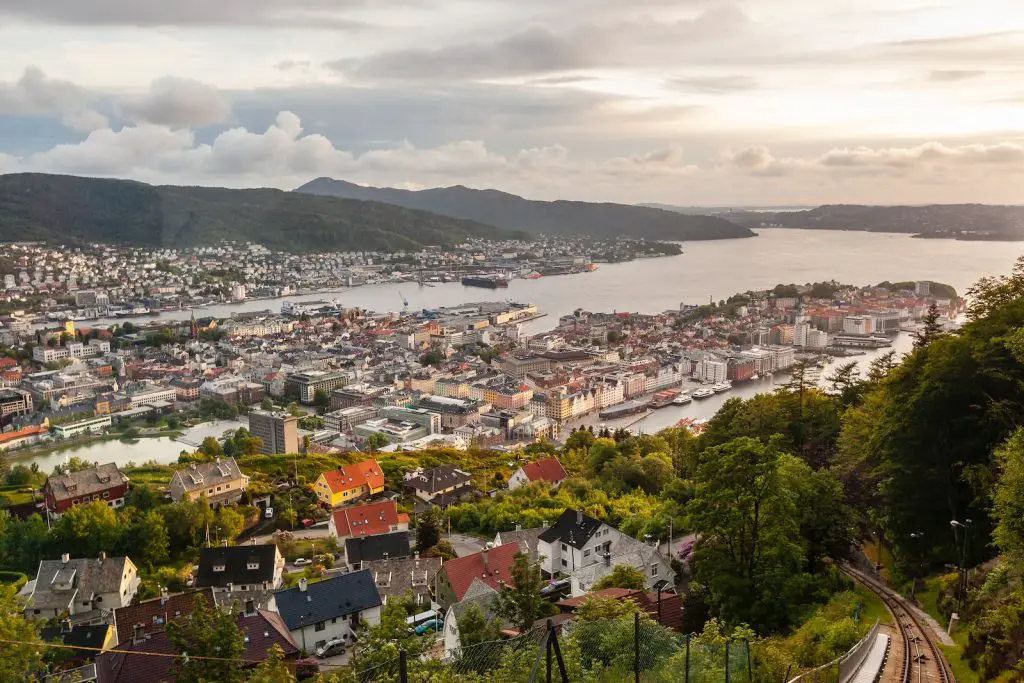 What do I need to rent a car in Bergen, Norway?
To rent a car in Bergen, Norway, you typically need a valid driver's license from your home country, a passport or ID for identification, a credit card for a security deposit, and meet the minimum age requirement (usually 18 or 21, though renters under 25 may face additional fees). Some rental agencies might also ask for an International Driving Permit (IDP) if your license is not in English or Norwegian. Always check specific requirements with your chosen rental company in advance.
What side of the road do they drive on in Norway?
In Norway, they drive on the right side of the road. This might take a little getting used to if you're from a country where you drive on the left, but don't worry! With a bit of practice and extra caution, you'll quickly become comfortable navigating the island's roads.
Can foreigners rent a car in Norway?
Yes, if you have an International Driving Permit (IDP) you should be able to rent a car in Bergen.
Top things to visit near Bergen
Now that you have a rental car, you must be wondering – what to see near Bergen? There are so many things to see and do that a one-week vacation won't be enough!
The Hardangerfjord Region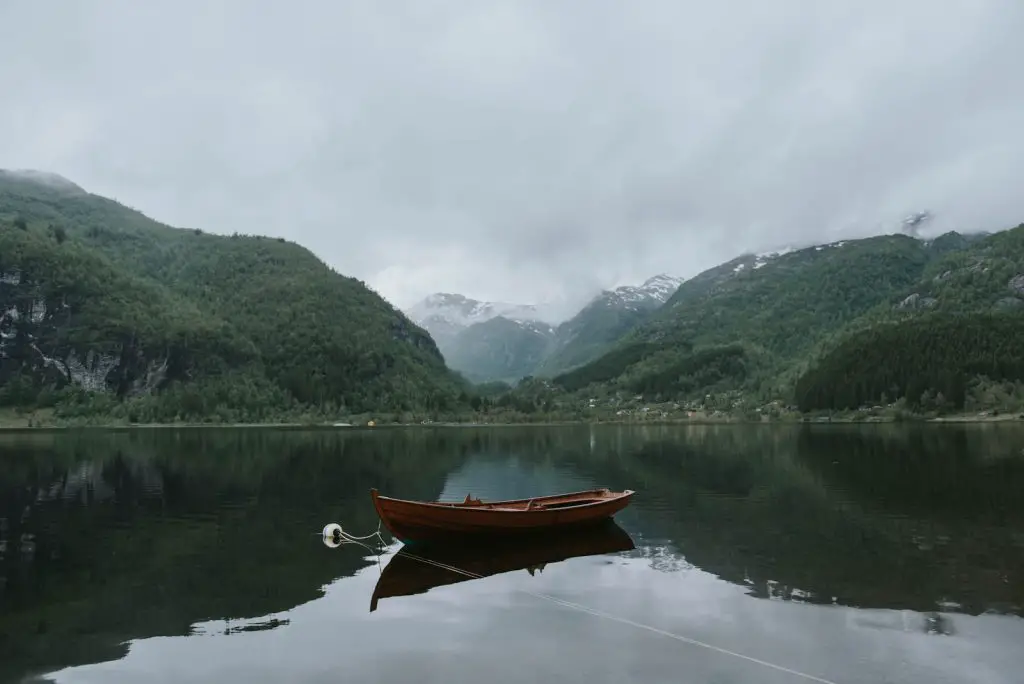 Distance from Bergen: About 1.5-2 hours by car.
Highlights: Often referred to as the "Queen of the Norwegian fjords", Hardangerfjord is the second-largest fjord in Norway and boasts shimmering waters, lush orchards, and majestic waterfalls. Visit in spring to see the fruit trees in full bloom or explore the Folgefonna glacier for a chilling adventure.
Flåm and the Nærøyfjord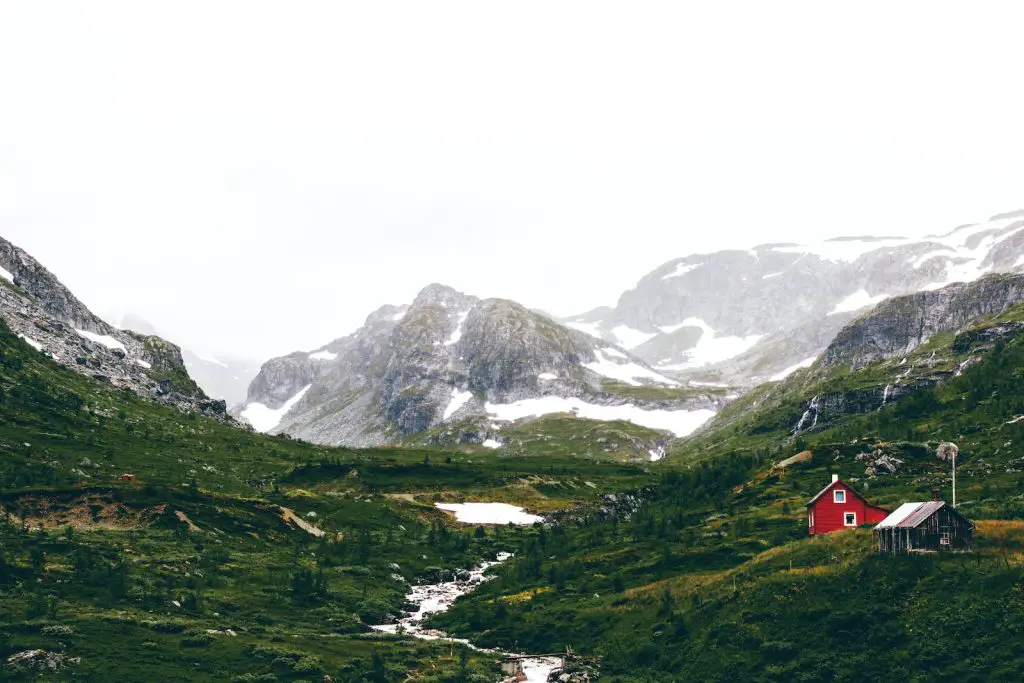 Distance from Bergen: Approximately 2,5 hours by car.
Highlights: Flåm is a picturesque village nestled in the heart of the Aurlandsfjord. From here, you can embark on the famous Flåm Railway or cruise through the UNESCO-listed Nærøyfjord, witnessing some of the steepest and most beautiful fjord landscapes in the world.
Stegastein Viewpoint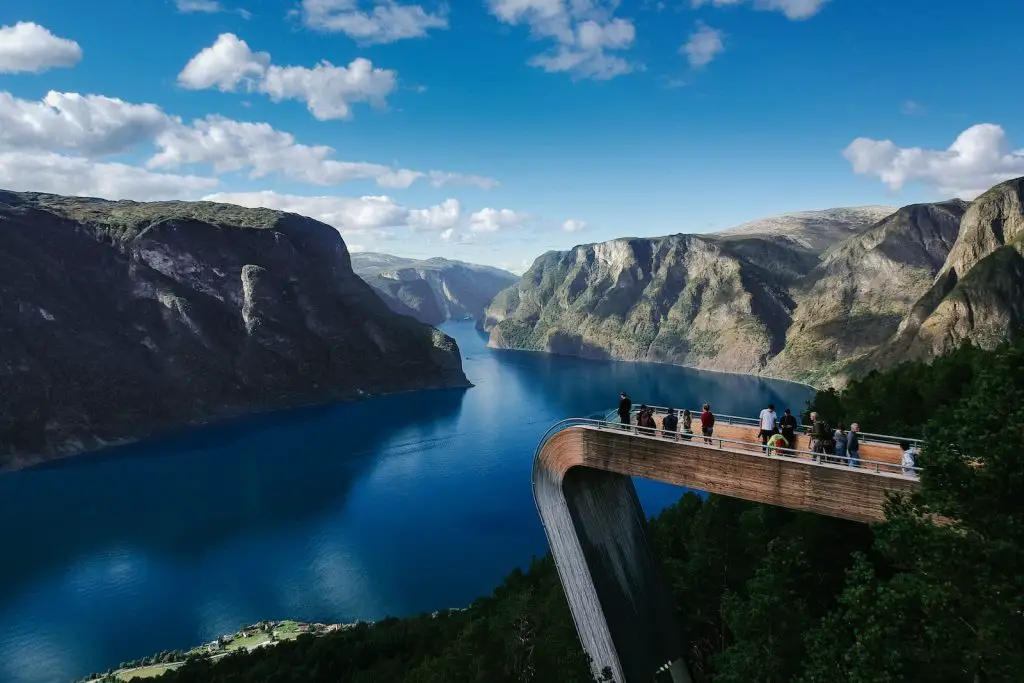 Distance from Bergen: Around 3 hours by car.
Highlights: This architectural marvel juts out 30 meters from the mountainside, 650 meters above the Aurlandsfjord. The panoramic views from Stegastein are breathtaking, offering a unique perspective of the fjord landscape below.
Gudvangen and the Viking Village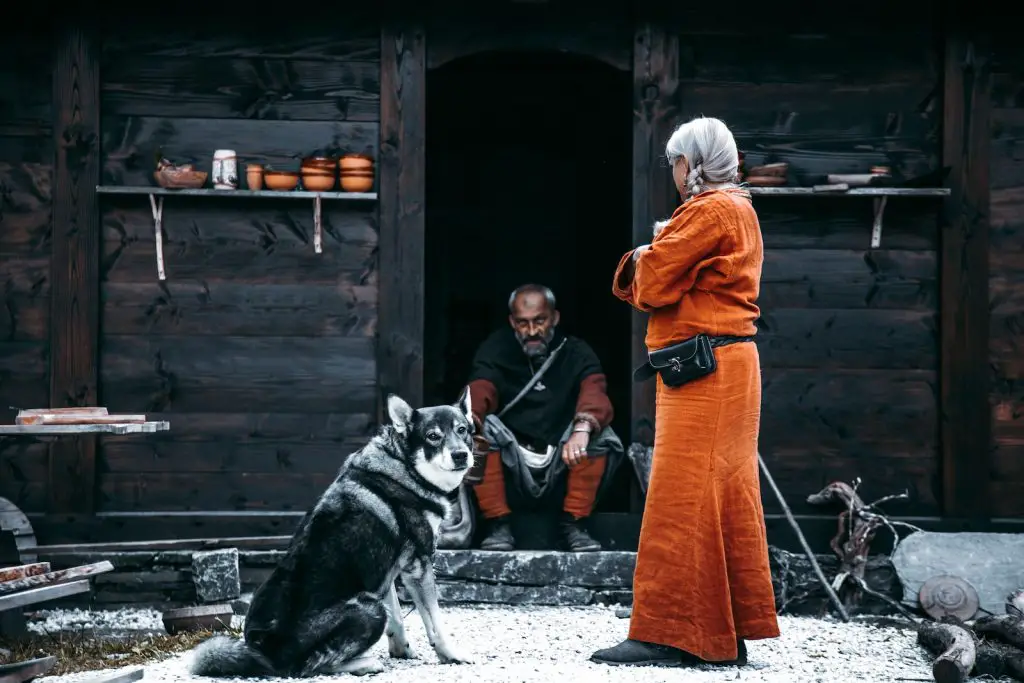 Distance from Bergen: Approximately 2,5 hours by car.
Highlights: Gudvangen, situated at the end of the Nærøyfjord, is home to the Njardarheimr Viking Village. Here, you can immerse yourself in Viking history, meet genuine Viking enthusiasts, and learn about their traditions, practices, and crafts.
Equipped with a rental car, Bergen's vicinity offers a rich tapestry of experiences, ranging from tranquil fjord cruises to adrenaline-pumping adventures. Each of these destinations encapsulates a unique facet of Norway's enchanting landscape and culture, ensuring a memorable journey for every traveler.
---
---