Some of the links in this post are affiliate links. This means if you click on the link and purchase the item, I will receive an affiliate commission at no extra cost to you. All opinions remain my own.
The USA is renowned for its grand Halloween celebrations, turning the country into a playground of eerie delights. From haunted houses to spine-chilling ghost tours, every corner offers a unique experience for thrill-seekers.
If you're looking to immerse yourself in the true spirit of Halloween, there are certain places that simply cannot be missed. These iconic destinations go all out, ensuring an unforgettable experience for visitors.
Whether you're a fan of classic horror tales or just looking for some family-friendly fun, the USA has something for everyone during this spooky season.
Dive in, and discover the best places to go for Halloween in the country!
Table of contents:
Salem, Massachusetts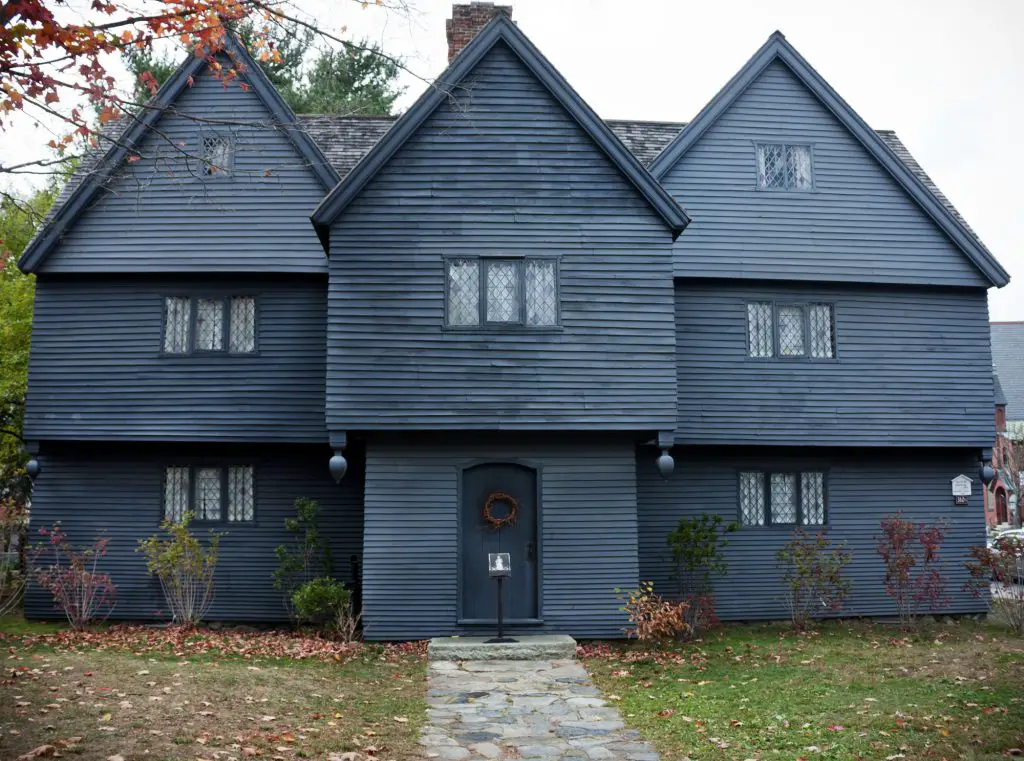 Salem, with its deep-rooted history in witchcraft and the supernatural, offers a uniquely immersive Halloween experience that both educates and thrills visitors.
Throughout October, Salem becomes the epicenter of Halloween festivities with its month-long Haunted Happenings event. The town is abuzz with parades, costume balls, ghost tours, haunted houses, and more. Families can enjoy themed activities, while those seeking genuine scares can venture into haunted attractions that delve into the town's eerie past.
When visiting Salem, dive deep into the haunting history of the 1692 witch trials at the Salem Witch Trials Memorial. This solemn site pays tribute to the 20 innocent victims who were executed during the trials. As you walk among the stone benches inscribed with their names, you'll be transported back to a darker time in Salem's history, making it a poignant experience during the Halloween season.
Explore the historic House of the Seven Gables, which inspired Nathaniel Hawthorne's famous novel of the same name. During Halloween, the mansion takes on an even more mysterious aura.
New Orleans, Louisiana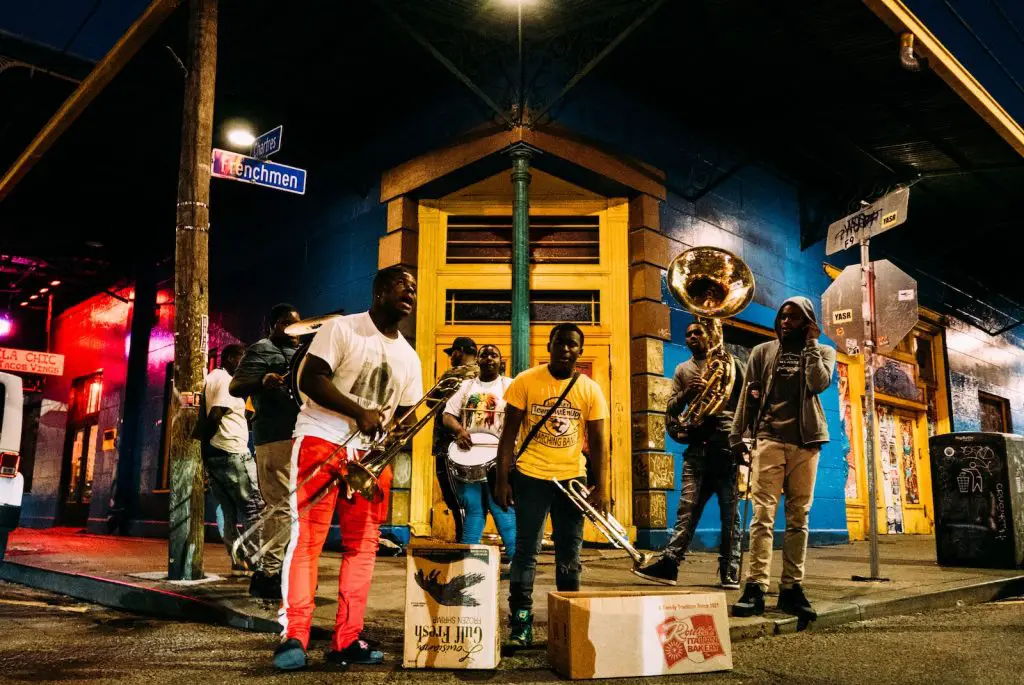 New Orleans is a city full of surprises and adventure – perfect for a Halloween trip! This city is known for its annual Halloween celebration, which includes a variety of spooky attractions.
Every Halloween weekend, the city comes alive with the renowned Voodoo Music + Arts Experience. This festival seamlessly merges New Orleans' rich voodoo heritage with a contemporary music scene, drawing attendees from all over to revel in the music, art, and mystique of the city.
During your visit, be sure to take a walking tour throughout the historic cemeteries and voodoo temples that New Orleans is known for before partaking in some interesting local cuisine – adding even more of a "spook" factor. The food and culture here will leave you entranced and wanting more.
Enjoy your night, because New Orleans knows how to throw an unforgettable Halloween holiday.
Las Vegas, Nevada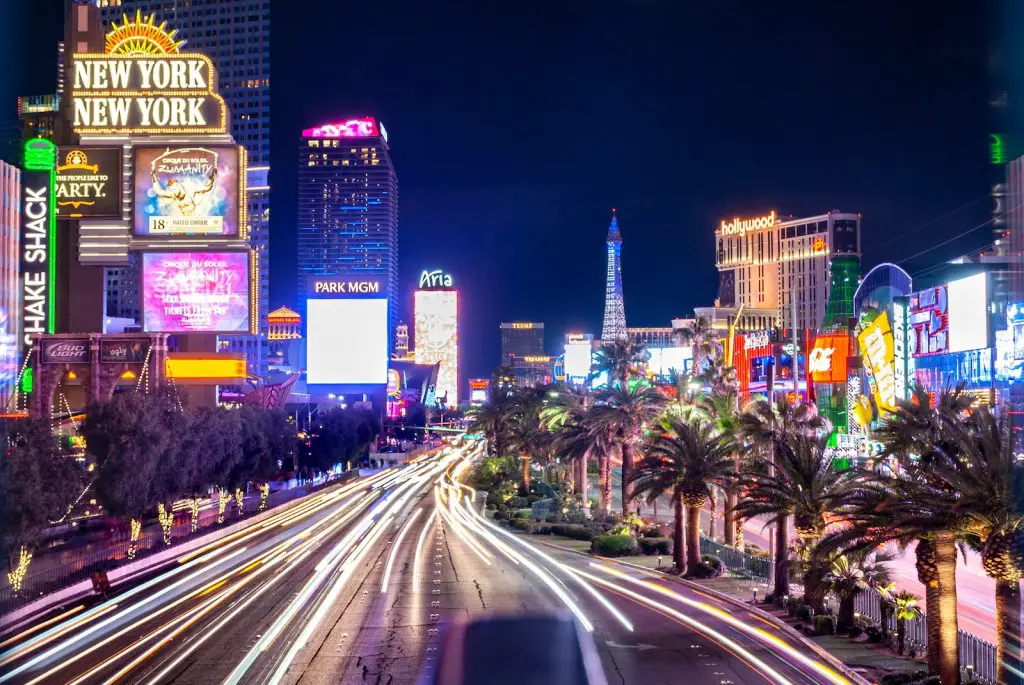 If you're looking for a unique holiday adventure, Las Vegas should be your one-stop destination this Halloween season. With its vibrant atmosphere and abundance of attractions, Sin City is sure to make your big trip worth it.
For starters, why not take a chance on Lady Luck at some of the world's most renowned casinos?
Then, get spooky with a Haunted Vegas tour! The city is full of haunted houses and spots where you can sense things from beyond the grave.
If you're brave enough, end your night participating in the epic Freakling Brothers Trilogy of Terror which will be sure to leave an everlasting impression!
Orlando, Florida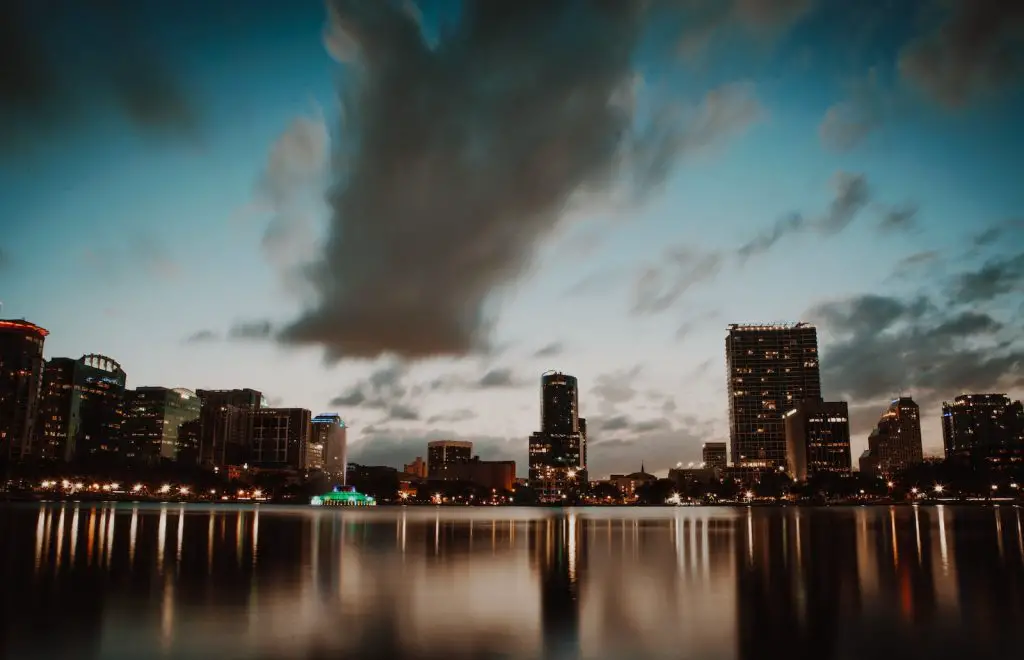 If you're after a unique Halloween experience this year, look no further than the one-of-a-kind destination of Orlando. The city offers chills, thrills, and frights all in one!
With some of the biggest and most thrilling theme parks around, Orlando boasts an array of spine-tingling attractions that will certainly take your Halloween celebrations to the next level.
For something truly special, visit Universal's Halloween Horror Nights for an unforgettable evening filled with terrifyingly realistic mazes and at least 10 spooky haunted houses – but don't worry if you don't make it through them all.
Last but not least, SeaWorld is also full of wicked-themed events in October, eerie décor and more ways to celebrate the season any goblins of ghouls would love.
Whether you dare to face your fears or prefer a gentler approach to Halloween fun, Orlando provides vibrant options for everyone!
Los Angeles, California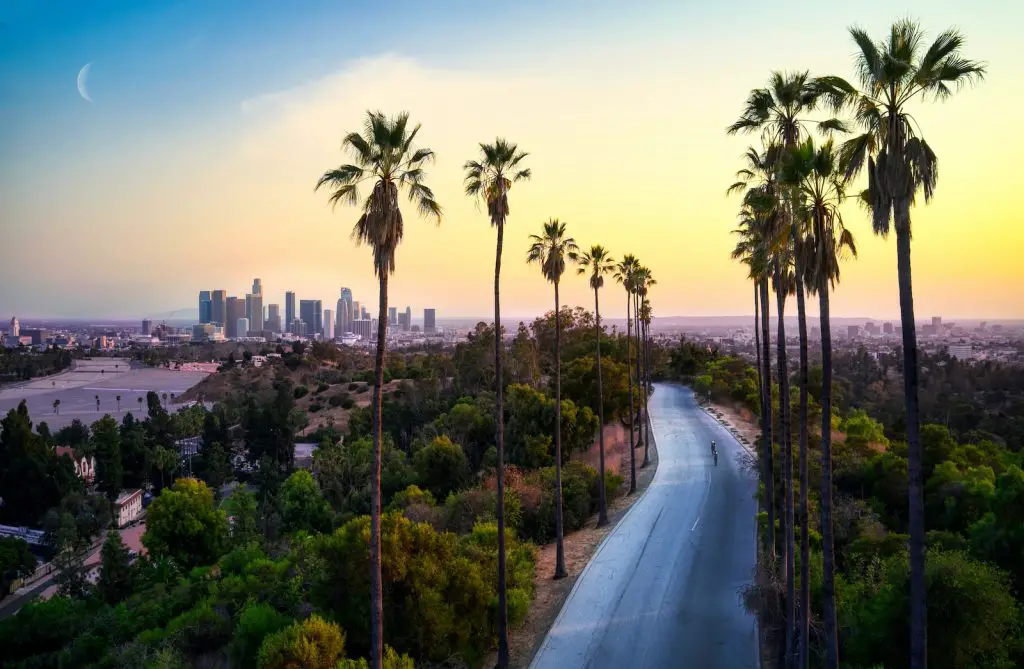 Halloween in Los Angeles is an experience like no other. If you're looking for a unique vacation destination this autumn, look no further!
Every neighborhood in LA offers something different and exciting, especially during the spookiest season of all.
On your trip to Los Angeles during Halloween, you can take a stroll through the Hollywood Forever Cemetery and catch a glimpse of some of the city's most famous ghosts and ghouls.
For those seeking thrills and chills with their friends and family, the Universal Studios Halloween Horror Nights definitely delivers on that front. From haunted mazes to themed shows, this event will send chills right down your spine.
A Halloween trip to Los Angeles guarantees entertaining, spine-tingling experiences – so go ahead and book your flight now!
New York City, New York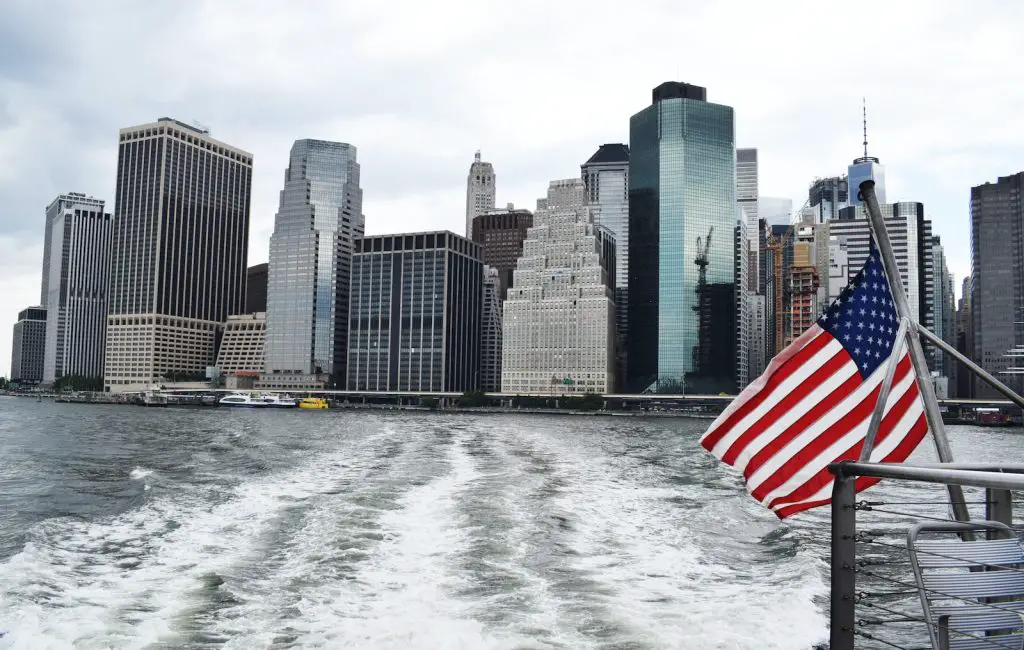 There's no better place to be for a spooky and thrilling Halloween trip than New York City. Whether you're looking for a ghoulish ghost tour, or wanting to take in some of the exceptional architecture, the Big Apple has something for everyone.
Every year, New York City's Greenwich Village hosts the iconic Village Halloween Parade, a dazzling spectacle of costumes, floats, and live performances. Thousands gather, either as spectators or participants, to showcase their creativity and celebrate Halloween in style. From giant puppets to spooky bands, this parade is a must-see for anyone in the city during the season.
New York offers a plethora of haunted attractions for those seeking a good scare. Places like Blood Manor and the Gravesend Inn Haunted Hotel promise a heart-pounding experience with their intricate designs and professional actors. These attractions are not for the faint-hearted but guarantee a memorable Halloween adventure.
For a unique Halloween experience, head over to Central Park for the annual Pumpkin Flotilla. Visitors carve their own jack-o'-lanterns and set them afloat on the Harlem Meer at twilight. As the sun sets, the water comes alive with the soft glow of hundreds of floating pumpkins, creating a magical and enchanting atmosphere perfect for families and romantic outings alike.
Whichever adventure you choose, it promises to be an experience like never before this Halloween!
San Francisco, California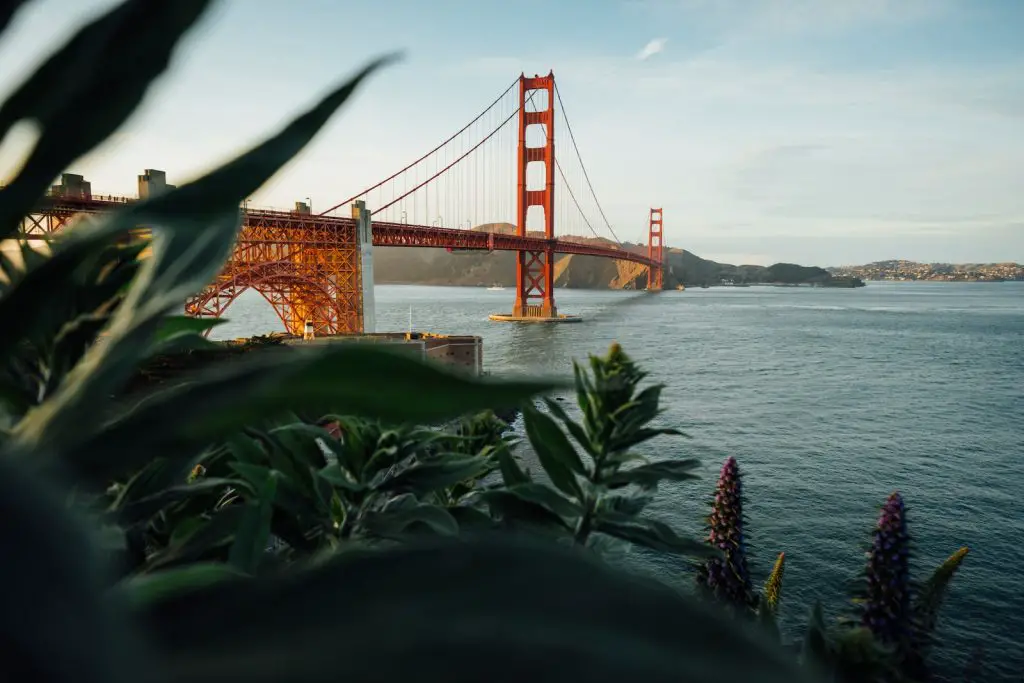 San Francisco is a great destination for a Halloween trip. Not only does the city provide all of your usual urban amenities – from world-class restaurants to vibrant nightlife, but it also offers unique activities to make the most of the spookiest season of the year.
San Francisco's rich history is filled with intriguing tales and mysteries. Embark on a Ghost Walking Tour in neighborhoods like Chinatown or the historic Haight-Ashbury district. Guided by local experts, you'll hear spine-chilling stories of the city's haunted past, visit notorious locations, and perhaps even encounter a ghostly presence from yesteryears.
A beloved tradition for families and visitors, Clancy's Pumpkin Patch offers a festive Halloween experience right in the heart of the city. Navigate through the hay maze, pick out the perfect pumpkin for carving, and enjoy a scenic hayride. The patch provides a delightful blend of urban and rural, making it a favorite spot for both locals and tourists during the Halloween season.
With these and many other options, you'll quickly realize why San Francisco remains one of the top vacation destinations, even during the spookiest time of year.
Chicago, Illinois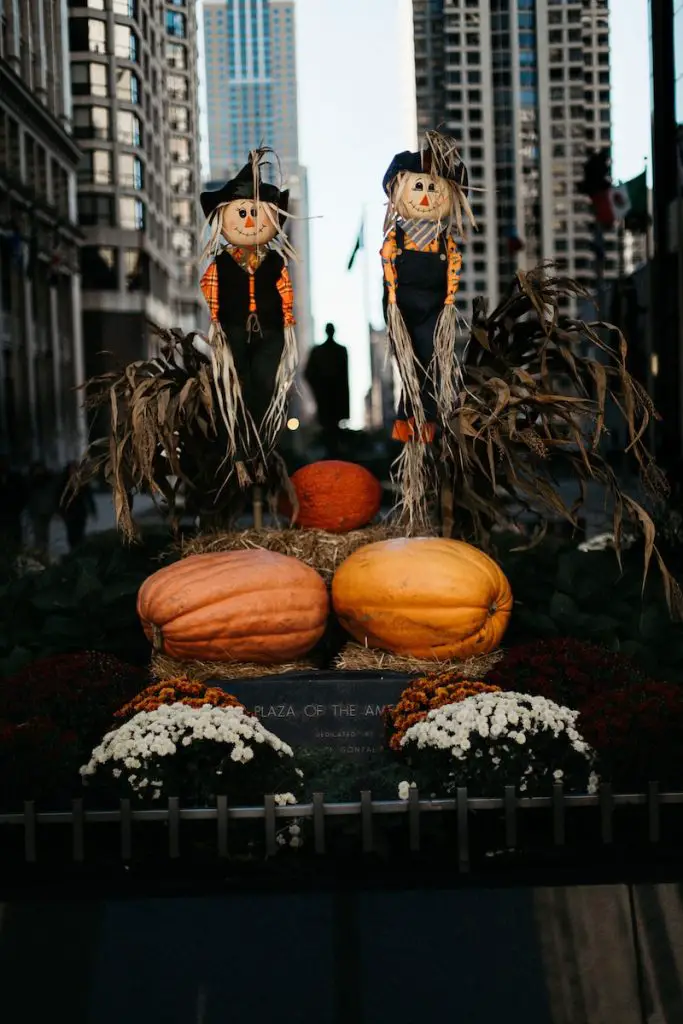 Chicago is a vibrant and exciting city, making it an ideal spot for a Halloween trip! With picturesque Lake Michigan as its backdrop and an array of activities to explore, there's no shortage of fun in the Windy City.
During Halloween, Chicago's iconic Navy Pier transforms into a pumpkin wonderland with its Pier Pumpkin Lights. The event features thousands of hand-carved jack-o'-lanterns, art installations, and glowing light displays. Families can stroll through themed pumpkin pop-up installations, making it a visual treat for visitors of all ages.
The Lincoln Park Zoo offers a family-friendly Halloween celebration with its Spooky Zoo Spectacular. Children can enjoy trick-or-treating amidst the animals, participate in crafts, and watch enchanting live entertainment. The event provides a perfect blend of wildlife education and Halloween fun.
For those seeking a spine-chilling experience, the Chicago Hauntings Ghost Tours are a must. Led by experienced guides, these tours delve into the city's haunted history, visiting notorious locations like the site of the St. Valentine's Day Massacre and the old City Cemetery. Participants will hear eerie tales of ghostly apparitions and unsolved mysteries, making it a thrilling exploration of Chicago's darker side.
Whether looking for a good scare or tantalizing treats, Chicago during October provides unforgettable experiences.
Boston, Massachusetts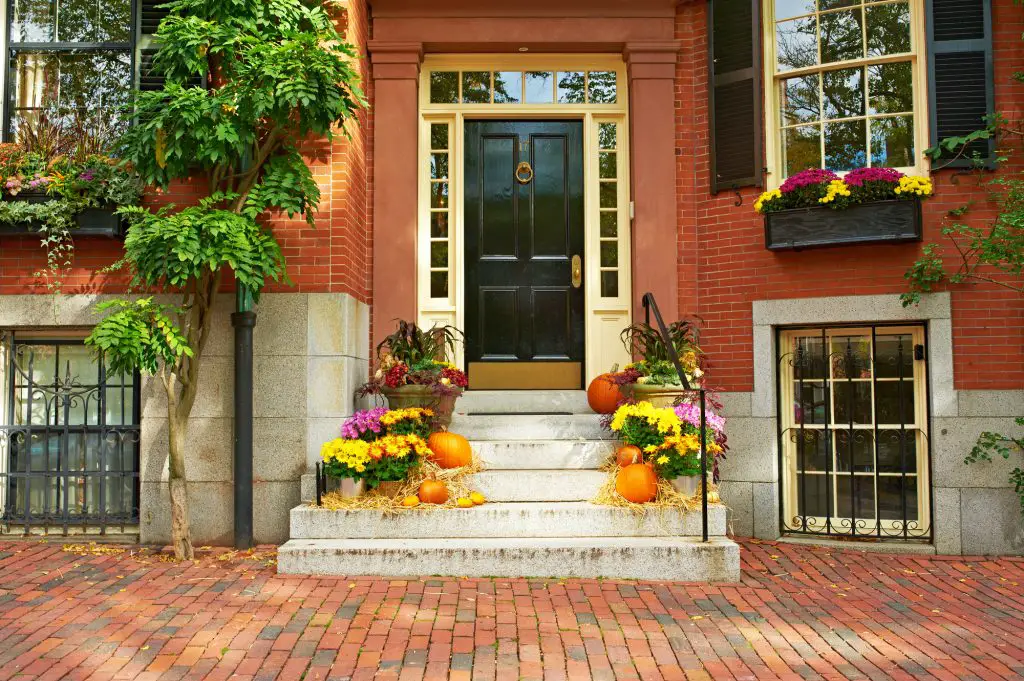 If you're looking for an unforgettable Halloween trip, Boston should be at the top of your list. This city has no shortage of unique activities and interesting sights to explore, from the Freedom Trail and Fenway Park to the Museum of Science.
Dive into Boston's haunted history with the Ghosts and Gravestones Tour. This trolley tour takes visitors on a journey through the city's most haunted sites, including ancient burial grounds and infamous haunted locations. With costumed guides sharing eerie tales of Boston's past, it's a spine-tingling experience that delves into the city's darker side.
One of Boston's most historic neighborhoods, Beacon Hill, comes alive on Halloween night. The cobblestone streets and historic homes are adorned with jack-o'-lanterns, ghoulish decorations, and flickering candles. Families can enjoy trick-or-treating in this picturesque setting, with many residents going all out to create a memorable experience for the little goblins and ghouls.
Whatever you choose, Boston is sure to leave you with one exciting treat after another!
Philadelphia, Pennsylvania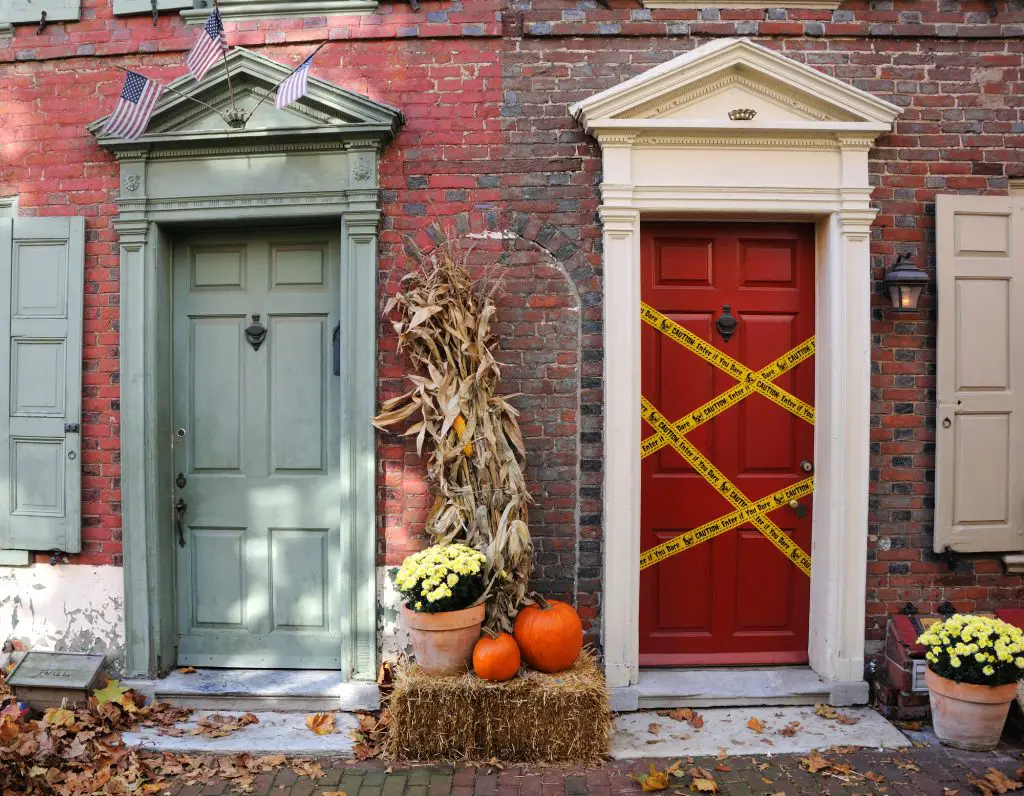 Philadelphia is an incredible city to visit anytime, but it's particularly amazing during Halloween. From classic experiences like trick-or-treating at the iconic Macy's department store to unique events in Fairmount Park, there's something for all ages.
The historic Eastern State Penitentiary, once home to America's most notorious criminals, transforms into a haunted attraction called "Terror Behind the Walls." This immersive experience features haunted attractions within the prison's massive stone walls. With its spine-chilling ambiance and theatrical performances, it's a must-visit for thrill-seekers.
For those seeking genuine scares, the Pennhurst Asylum is a top choice. This former mental institution, with a history of chilling tales and controversies, is now a haunted attraction. Guests can explore the haunted halls, underground tunnels, and the labyrinth of old buildings, all while encountering eerie characters and spine-tingling surprises.
Get ready to make some unforgettable spooky memories this Halloween with a visit to Philadelphia!
Miami, Florida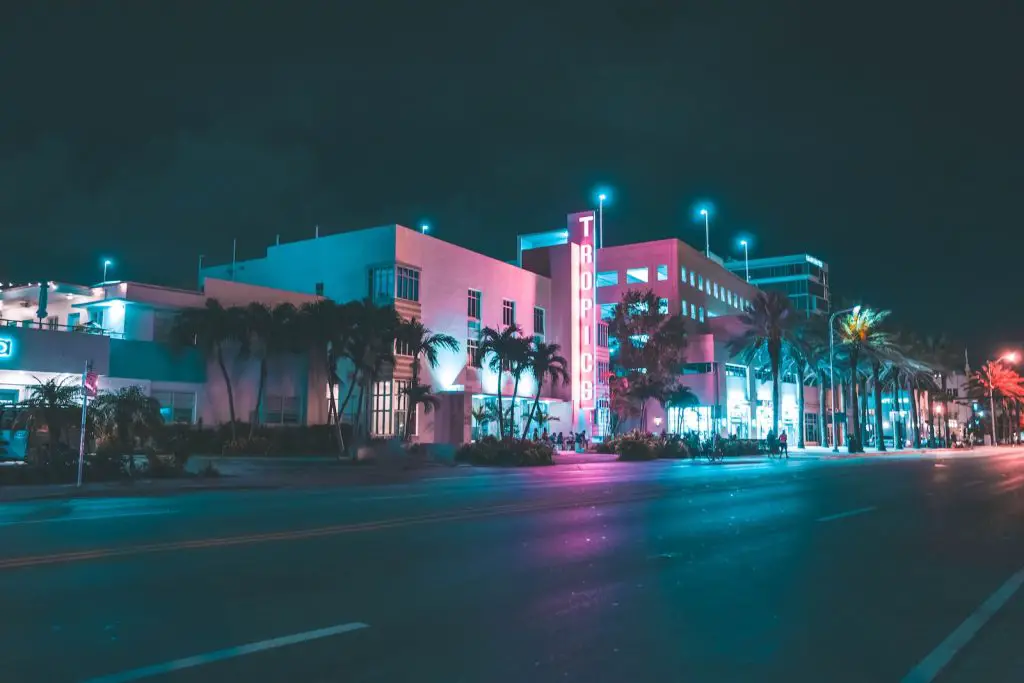 If you're looking for a spooktacular time, make sure Miami is on your list of destinations. From the sunny beach views to haunted museums, there's something for everyone in this Floridian gem.
One of Miami's most anticipated Halloween events is the Lincoln Road Halloween Parade in Miami Beach. Every year, thousands of costumed revelers descend upon the famous pedestrian road, showcasing creative and extravagant costumes. From spooky to whimsical, the parade is a visual treat, complemented by the lively bars and restaurants that line the street.
So what are you waiting for? Pack your bags and bring your daredevil spirit – Miami awaits!
Atlanta, Georgia
A visit to Atlanta this Halloween season is worth your while! There are plenty of tricks and treats, from sinister attractions to incredible events.
The Little 5 Points Halloween Festival and Parade is one of Atlanta's most iconic Halloween events. Celebrated in the eclectic Little 5 Points neighborhood, the parade boasts a vibrant display of costumes, floats, and live music. The accompanying festival offers local food, arts and crafts, and entertainment, making it a lively celebration for attendees of all ages.
For a blend of history and Halloween fun, the Atlanta History Center hosts a family-friendly event called Haunted Halloween. Visitors can enjoy a night of trick-or-treating, magic shows, and historic ghost stories. The center's historic houses and enchanting gardens provide the perfect backdrop for a night of spooky tales and fun.
Recognized as one of the best haunted houses in the nation, Netherworld in Atlanta offers a heart-pounding experience with its intricate sets, skilled actors, and chilling special effects. Each year, the themes change, ensuring that even repeat visitors are treated to a fresh dose of terror. The attention to detail and spine-tingling narratives make it a must-visit for horror enthusiasts.
Make sure Atlanta is part of your next plan for a graveyard getaway.
Washington, D.C.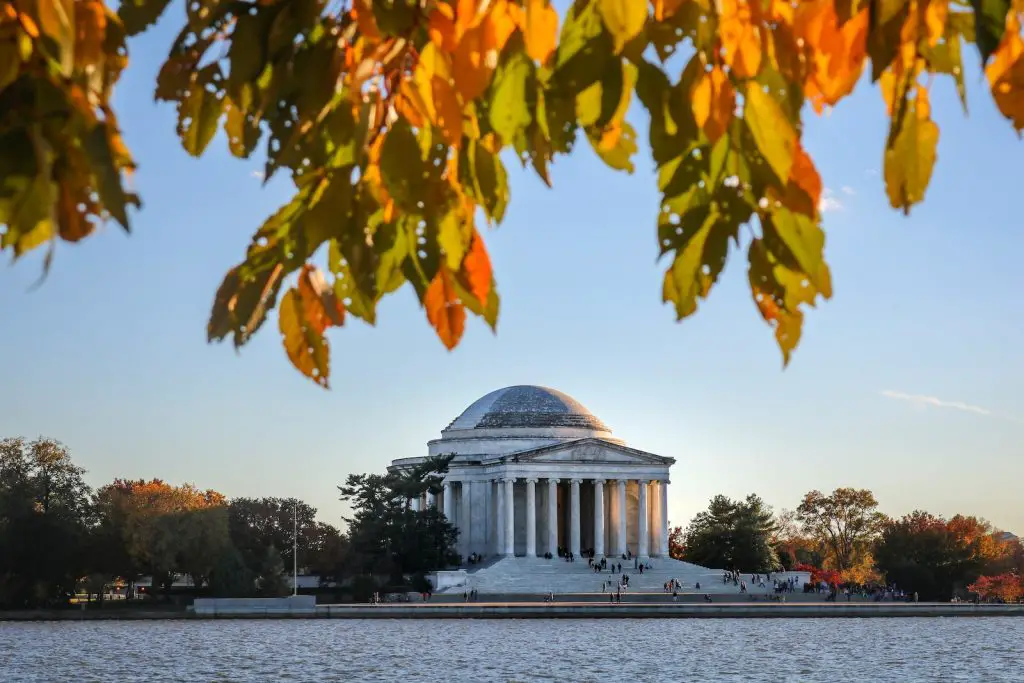 When it comes to planning a Halloween trip, there are few locations better than Washington State.
The Smithsonian's National Zoo transforms into a spooky playground with its Night of the Living Zoo event. Attendees can witness live performances, including fire dancers and illusionists while wandering through the zoo's trails. The event also features a costume contest, making it a fun-filled evening where the wild meets the weird.
A unique Washington D.C. tradition, The White House Trick-or-Treating event allows children and their families to receive treats from the President and the First Lady on Halloween night. The iconic White House gates open for this special occasion, with the mansion's facade often adorned with festive decorations, making it a memorable experience for young trick-or-treaters.
With so much to see and do, Washington is truly worth visiting this November for a thrilling holiday.
---
---