Some of the links in this post are affiliate links. This means if you click on the link and purchase the item, I will receive an affiliate commission at no extra cost to you. All opinions remain my own.
Are you looking for a vacation destination that offers something for everyone? If so, then you should consider visiting Norway in 2022. This beautiful country is home to stunning landscapes, friendly people, and a rich culture that will fascinate and entertain you. In this blog post, we will discuss the top 11 reasons why you should visit Norway in 2022. So if you're looking for an amazing travel experience, keep reading!
Norway is a beautiful country with stunning landscapes
Norway is a land of beautiful contrasts. Its landscapes range from stunning fjords to snow-capped mountains, and its people are as warm and welcoming as the country's climate is cold.
In fact, Norway is so beautiful that it's almost impossible to put into words. But that's not going to stop me from trying.
From the moment you arrive in Norway, you're greeted by breathtaking scenery. The air is clean and fresh, and the natural light is unlike anything you've ever experienced. The landscape is dotted with pristine lakes, majestic waterfalls, and towering mountains. And everywhere you look, there's something new to discover.
Whether you're hiking through the forests, kayaking through the fjords, or simply taking in the view from your hotel room, you'll be constantly amazed by the beauty of Norway.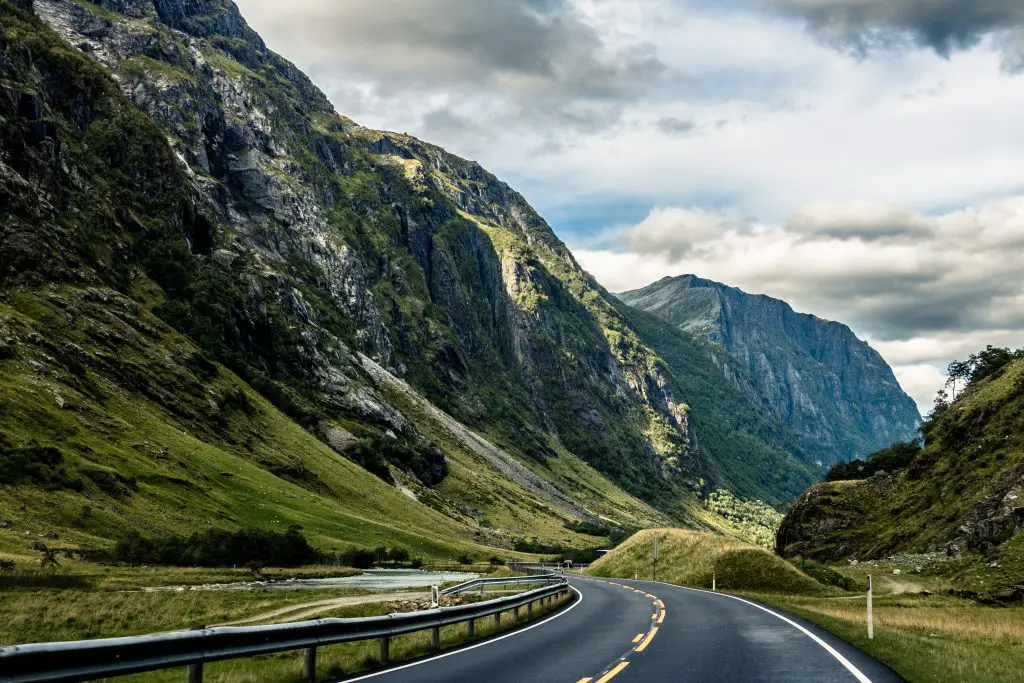 Road trips in Norway are exceptional
There's something about Norway that just lends itself to road trips.
Maybe it's the stunning scenery, with towering mountains, pristine lakes, and meandering coastline.
Or maybe it's the feeling of freedom that comes from being behind the wheel in an unfamiliar place.
Whatever the reason, Norway is the perfect destination for a road trip.
From the world-famous fjords of the west coast to the snow-capped peaks of the north, there's no shortage of natural beauty to explore. And with plenty of small towns and villages to stop in along the way, you'll never be at a loss for things to see and do.
So if you're looking for an exceptional road trip destination, Norway should be at the top of your list.
The people of Norway are friendly and welcoming
If you're looking for a warm and welcoming place to travel, you can't go wrong with Norway.
The people here are incredibly friendly, and they love to help visitors experience the best of their country.
Whether you're looking for advice on the best hiking trails or want to know where to find the best views, you'll always be able to find someone willing to help.
And if you're feeling adventurous, you might even be able to join in on one of the many traditional celebrations that take place throughout the year.
So if you're looking for a place to make some new friends, Norway is the perfect destination.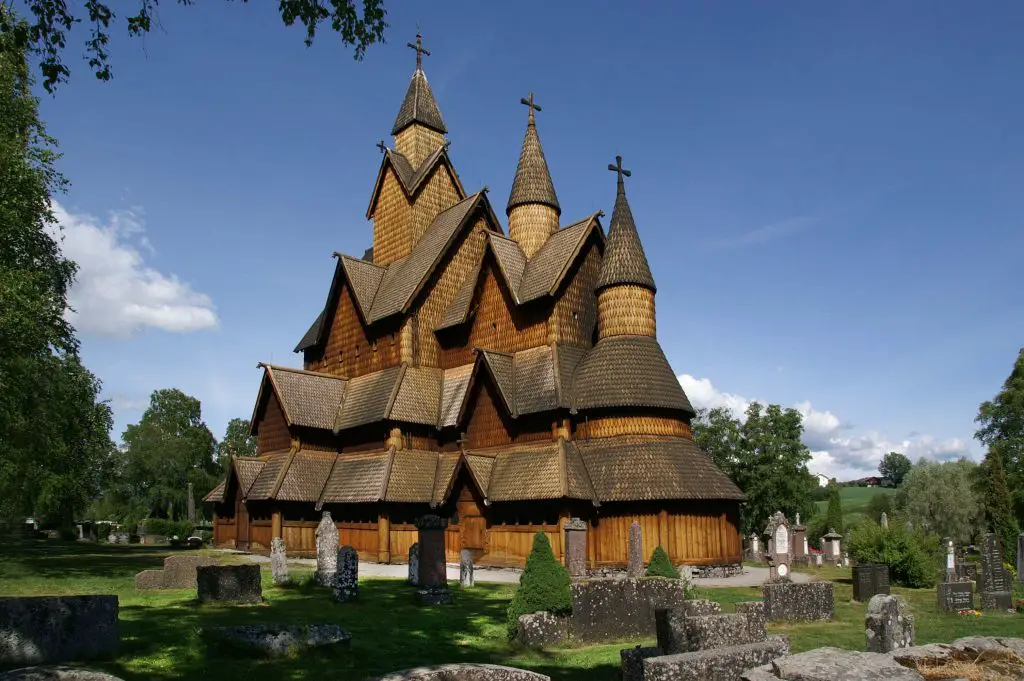 Norway has a rich culture that is fascinating and entertaining
From the ancient Viking sagas to the more recent Edvard Munch paintings, Norway has a wealth of cultural treasures.
While going on a road trip you may encounter some really old churches, or you can explore the many museums that are found throughout the country.
You can also learn about Norway's unique history and culture by visiting one of the many traditional villages.
Culture in Norway is more than just history, though. It's also about the food, the music, and the way of life.
Norway's culture is also reflected in its music, which ranges from traditional folk songs to modern pop. You can even find some classical music if you look hard enough.
The midnight sun is fascinating
Norway is a land of fascinating contrasts. In the summer, the days are long and bright, with the sun remaining visible even at midnight. This is due to Norway's location within the Arctic Circle. You can go on a hike to a top of a mountain and it will be perfectly bright outside even at the midnight.
During the winter, however, the days are short and dark, with only a few hours of sunlight each day.
For many people, this extreme change in daylight is one of the most intriguing aspects of Norway's climate.
It's no wonder that so many tourists flock to the country to experience the midnight sun for themselves!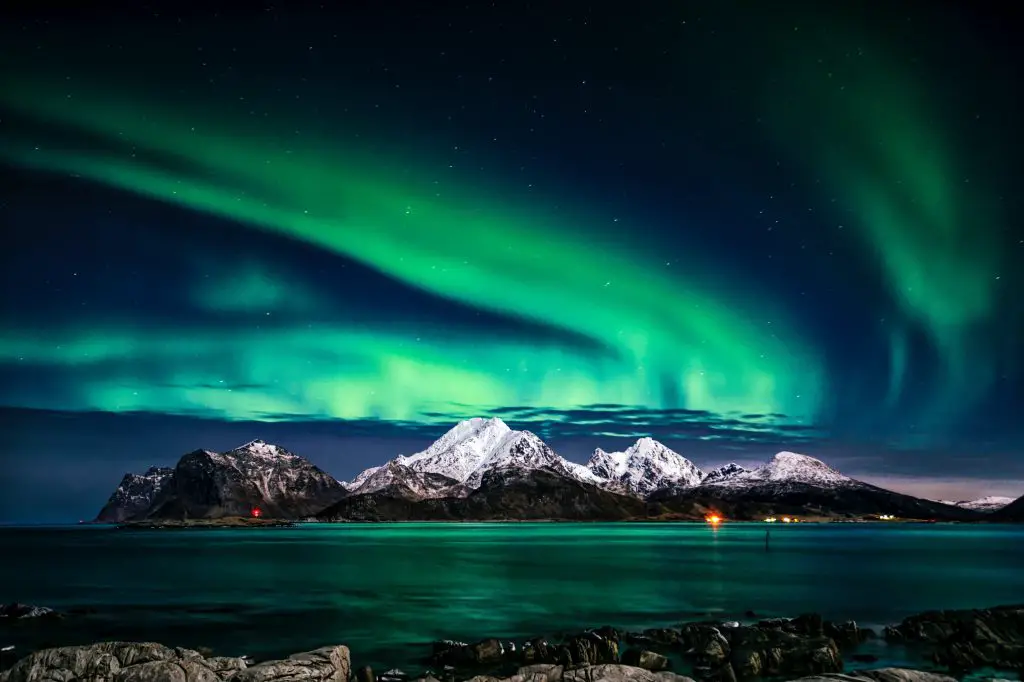 There is a chance to see the northern lights
Norway is a land of many wonders – towering mountains, pristine fjords, and, of course, the magical northern lights.
Also known as the aurora borealis, the northern lights are one of nature's most spectacular shows. They occur when charged particles from the sun interact with the Earth's atmosphere, creating an eerie display of colors in the night sky.
While the northern lights can be seen from many parts of the world, Norway is one of the best places to witness this natural phenomenon.
In addition to its clear night skies, Norway also offers a range of other tourist attractions, making it the perfect destination for a once-in-a-lifetime experience.
So if you're looking for an unforgettable adventure, be sure to add Norway to your bucket list.
Oslo, the capital of Norway, is a great city to explore
Oslo is a great city to explore – there's something for everyone! It's one of the most beautiful cities in Norway.
If you're a fan of outdoor activities, you'll be spoiled for choice with the many hiking and biking trails in the area.
If you prefer to spend your time indoors, you can visit one of the many museums or art galleries, go shopping, or just relax in one of the many cafes.
Some of the best things to do in Oslo include: visiting the Vigeland Sculpture Park, taking a boat ride through the Oslofjord, and exploring the many shops and restaurants in the city center.
Whatever your interests, you're sure to find something to enjoy in Oslo!
The food in Norway is delicious and varied
Delicious food is one of the best things about Norway. The country's cuisine is as varied as its landscape, with something to suit every taste.
From the rich, creamy dishes of the west to the hearty, comforting fare of the north, there is something for everyone in Norway.
And of course, let's not forget the seafood. Norway's abundant waters are home to some of the tastiest fish in the world, and it would be a crime to visit the country without trying at least some of it.
So whether you're looking for a gourmet meal or a simple snack, you're sure to find it in Norway. Bon appetit!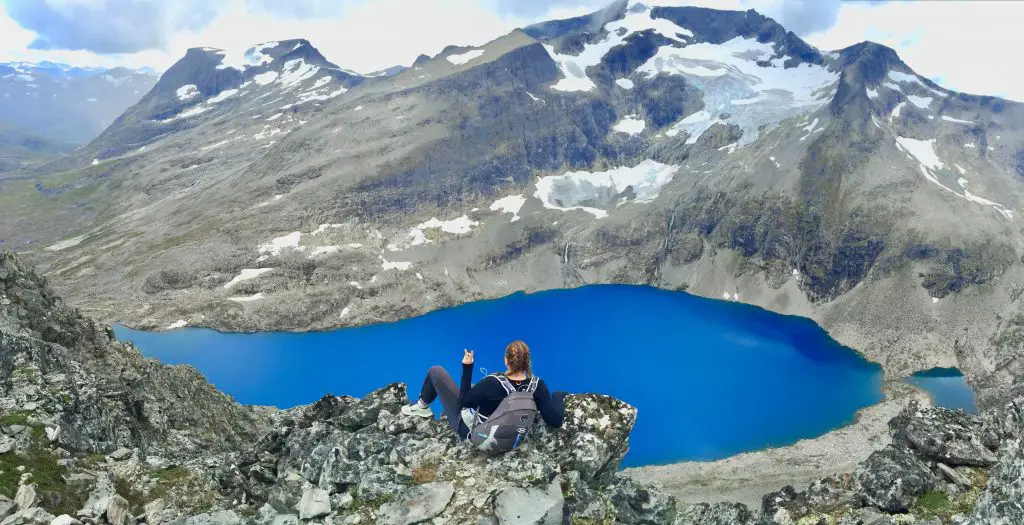 You can explore Norwegian fjords by going on a short cruise
If you're looking for a unique vacation destination, you can't go wrong with a Norwegian fjord cruise. These cruises typically last for just a few days, but they offer an unforgettable opportunity to explore some of the most breathtaking scenery in the world.
The towering cliffs, pristine waters and picturesque villages of the Norwegian fjords are sure to leave you dazzled.
And best of all, you won't have to worry about seasickness on a short cruise – unlike some other vacation options!
So if you're looking for an amazing way to explore Norway, a fjord cruise is the perfect choice.
You might see a polar bear if you go above the arctic circle
If you find yourself north of the Arctic Circle, there's a good chance you'll spot a polar bear. These majestic creatures have long been a symbol of the arctic, and their white fur is perfectly adapted to camouflage them in their snowy habitat.
Polar bears are the largest land predators in the world, and they are known to be fierce and dangerous. However, they are also gentle giants, and they have been known to approach humans in a friendly manner.
If you're lucky enough to see a polar bear in the wild, it's an experience you'll never forget.
There are many ski resorts for those who want to visit Norway in winter
Norway is well known for its picturesque mountains and snowy winters, making it the perfect destination for a winter getaway.
There are a number of ski resorts scattered throughout the country, each offering its own unique blend of slopes, trails, and attractions.
For the beginner, Trysil is a great option, with its wide array of novice-friendly slopes. For the more experienced skier, Voss is home to some of Norway's most challenging terrain. And for those who want to experience a bit of everything, Geilo offers a diverse mix of slopes, along with a lively après-ski scene.
No matter what your skiing level or preferences may be, there's sure to be a Norwegian ski resort that's right for you.
Many world-famous hikes are located in Norway
Norway: a land of towering peaks, pristine valleys, and endless opportunities for adventure. It's no wonder that this Nordic nation is home to some of the world's most popular hiking trails.
From the world-famous Trolltunga to the breathtaking Besseggen Ridge, Norway offers hikers of all levels a chance to explore its wild beauty.
And with its plentiful lakes, waterfalls, and glaciers, Norway is also a paradise for photographers and nature lovers.
No matter what your level of experience or fitness may be, you're sure to find a hike in Norway that's perfect for you. If you're looking for an unforgettable adventure, be sure to add this Nordic nation to your travel list.