Some of the links in this post are affiliate links. This means if you click on the link and purchase the item, I will receive an affiliate commission at no extra cost to you. All opinions remain my own.
Tenerife is a fantastic destination for tourists of all ages and interests. From its stunning beaches to lush mountains, this island in the Atlantic Ocean has something that will appeal to everyone!
In today's blog post we take an in-depth look at what makes Tenerife so appealing – from beautiful scenery like mountain ranges or coastlines filled with spectacular views; to breathtakingly beautiful beaches; to lively nightlife in some of the well-known resort towns.
If you're looking for a fabulous vacation destination in 2022, look no further than Tenerife!
In this blog post, we'll take a closer look at 13 of the top reasons to visit this incredible island in 2022!
Some of the most beautiful beaches in the world are in Tenerife
Tenerife is world-renowned for its stunning beaches, and it's easy to see why. The island's volcanic origins have created a unique landscape of black sand beaches, rocky coves, and hidden coves.
Visitors can find everything from secluded spots to lively beach bars.
There are even some sandy beaches. Playa de las Teresitas is one of the most famous, and it's easy to see why. With its sparkling white sand and crystal-clear waters, it looks like something out of a postcard!
Whether you're looking to relax in the sun or enjoy some outdoor activities, Tenerife has the perfect beach for you.
And with average temperatures in January (the coldest month of the year) of 20 degrees Celsius, the island is a great place to go swimming or do some water sports year-round.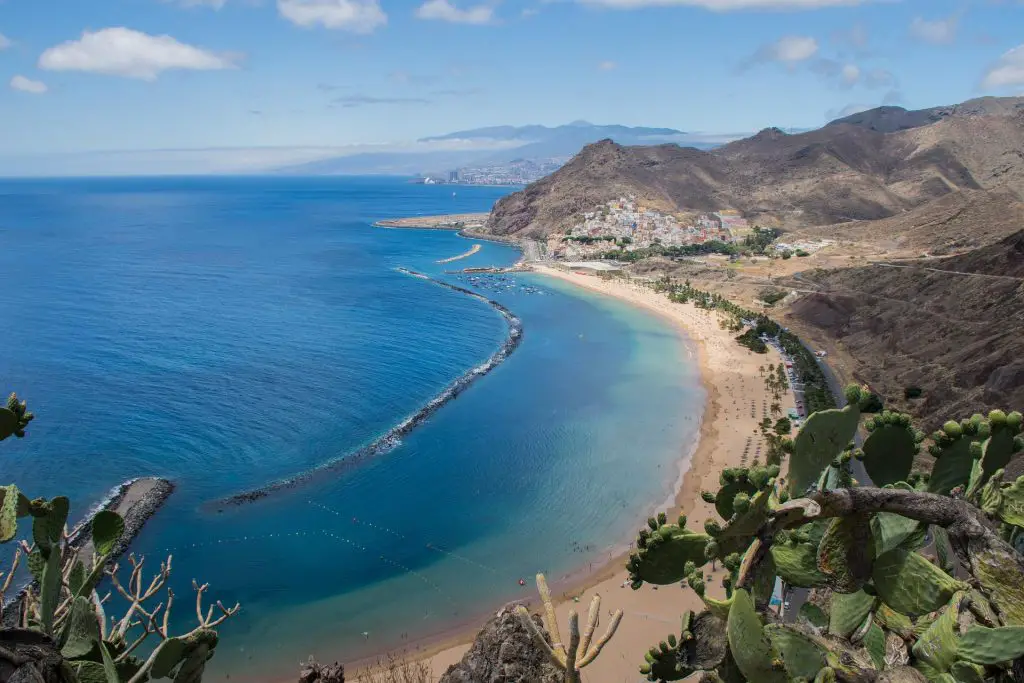 Going on a road trip in Tenerife offers amazing views
One of the best ways to explore the island is by going on a road trip. The island's dramatic landscape includes snow-capped mountains, lush green valleys, and rugged cliffs overlooking the ocean.
Not only will you get to see some amazing views, but you'll also have the chance to stop at small towns and villages along the way.
Tenerife is home to some of the best driving roads in Europe, so you're sure to have an unforgettable experience.
There is an abundance of wildlife
Tenerife is a paradise for nature lovers, with an abundance of wildlife including dolphins, whales, turtles, and seabirds.
Tenerife is one of the most diverse islands in the world when it comes to wildlife. There are nearly 7700 different species of plants and animals that call the island home.
The island is also home to a number of protected species, including the Canary Island goat and the Tenerife speckled lizard.
For birdwatchers, Tenerife is a veritable paradise. More than 70 different bird species have been spotted on the island, including several rare and endangered species.
But Tenerife isn't just for birdwatchers. There are plenty of other wildlife-related activities to enjoy on the island, from whale-watching excursions to hikes through the stunning botanical gardens.
Whether you're a nature lover or just looking for something different to do on your vacation, Tenerife's abundance of wildlife is definitely worth checking out.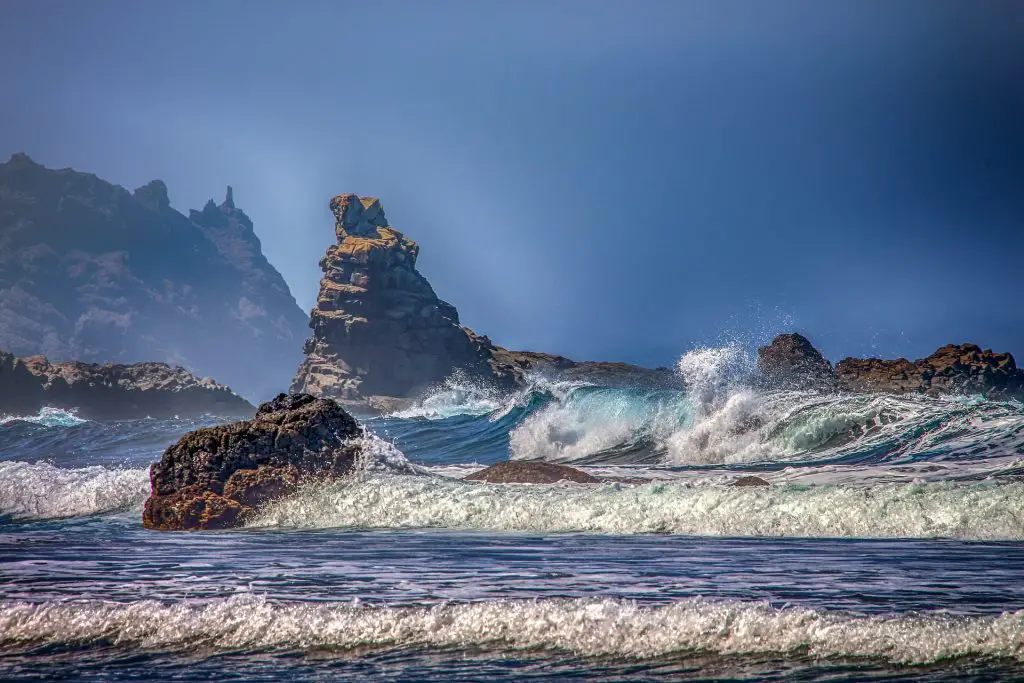 The weather is nice all year round
The climate in Tenerife is sunny and mild all year round, making it a perfect destination for winter sunseekers or summer vacationers.
The average temperature in Tenerife is over 20 degrees Celsius in all months. The highest temperature ever recorded on the island was 47.5 degrees Celsius. Tenerife has an average of 365 days of sunshine per year. The island also experiences some rainfall, with an average of 10 days of rain in the wettest month – December. Overall, the climate in Tenerife is pleasant and mild, making it an ideal place to visit at any time of year.
There is a lively nightlife scene
Tenerife is well-known for its lively nightlife scene. From energetic nightclubs to more relaxed bars and pubs, there is something to suit everyone's taste.
Some of the towns known for the nightlife in Tenerife are Playa de las Americas, Los Cristianos, Puerto de la Cruz, and Santa Cruz de Tenerife.
The island is also home to a number of annual events, such as the Carnival of Santa Cruz de Tenerife, which is one of the largest and most popular carnivals in the world.
If you're looking for a night out with a difference, Tenerife is the perfect destination.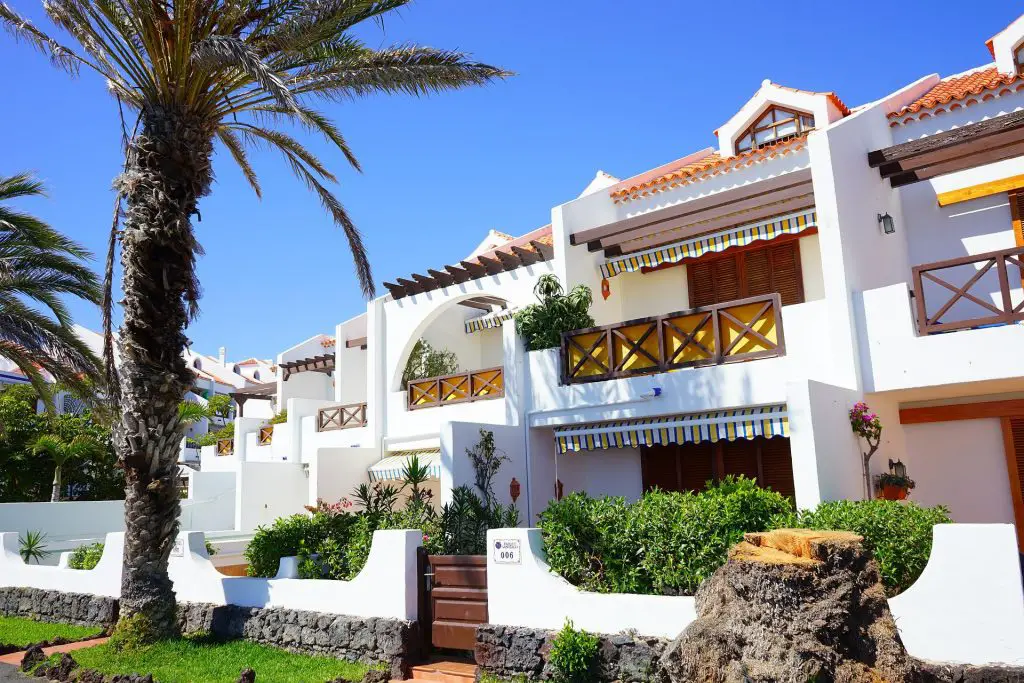 The island has a rich culture and history
Tenerife is more than just a place to lounge on the beach and sip cocktails by the pool. Although the island is best known for its resorts and tropical climate, it also has a rich culture and history that is worth exploring.
Tenerife has been inhabited for centuries, and its diverse landscape has served as a backdrop for many important events in Spanish history.
Today, visitors can explore ancient ruins, visit imposing castles, and learn about the island's interesting past at museums and galleries.
In addition, Tenerife is home to a vibrant arts scene, with ample opportunities to enjoy live music, theatre, and dance.
Whether you're interested in learning about the island's storied past or simply want to enjoy some of its cultural offerings, Tenerife is sure to have something that will engage and delight you.
You can do a variety of sports in Tenerife
Tenerife is a paradise for sports enthusiasts. With its year-round mild climate and diverse landscape, the island offers something for everyone.
From hiking and surfing to golf and tennis, there are endless opportunities to get active in Tenerife. And with its world-class facilities and experienced instructors, Tenerife is the perfect place to try something new.
You can go on unforgettable hikes in the Masca valley or Teide Volcano National Park.
Worth mentioning is the wide variety of watersports including windsurfing, kitesurfing, sailing, diving, and SUPing. Tenerife is also home to some of the best waves in the world, making it a mecca for surfers.
So whether you're a seasoned athlete or just looking to get moving, Tenerife is the perfect destination for an active holiday.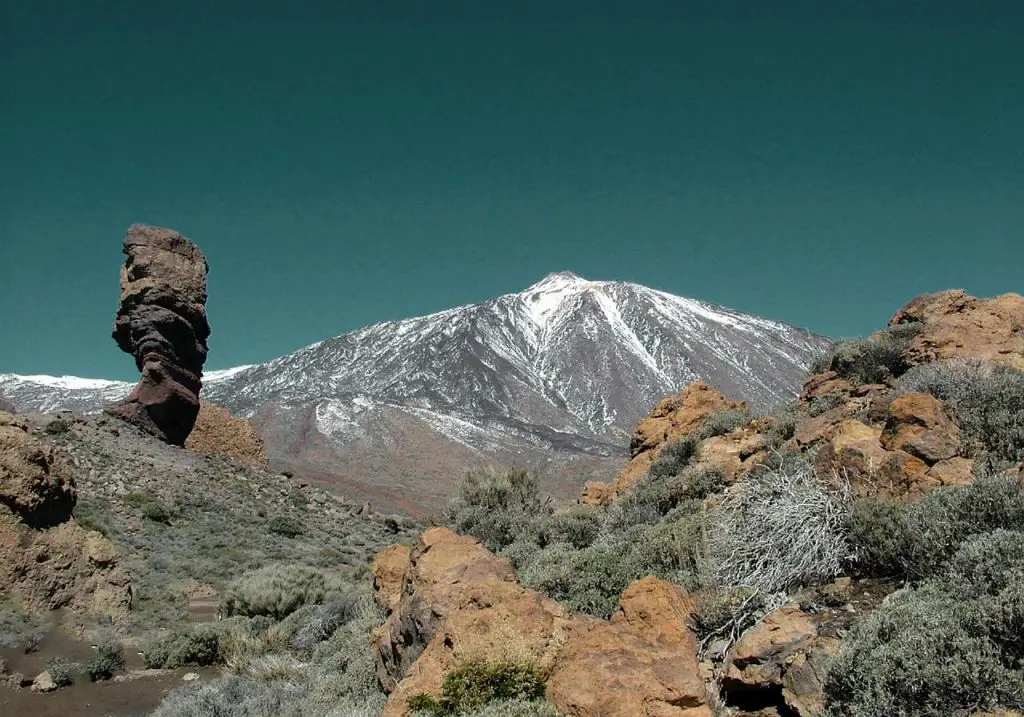 Tenerife is one of the best places in the world for whale and dolphin watching
If you're looking for a reason to visit Tenerife, here's one that might interest you: Tenerife is one of the best places in the world for whale and dolphin watching.
The island's location in the Atlantic Ocean means that it's a popular stopover point for migrating whales and dolphins, and there are plenty of tour operators who offer trips out to see them.
So, whether you're a keen wildlife enthusiast or just curious to see these amazing creatures up close, Tenerife is definitely worth a visit.
Spanish cuisine is delightful
Spanish food is renowned for its bold flavors and simple ingredients, and nowhere is this more apparent than on the island of Tenerife.
Tenerife is home to two Michelin-starred restaurants, as well as countless smaller eateries serving up traditional Spanish dishes.
Whether you're looking for light tapas or a hearty paella, you'll be sure to find something to your taste on Tenerife.
And of course, no visit to Tenerife would be complete without sampling some of the local Canary Island wines.
If you are looking for something more international, Tenerife also has a great selection of restaurants serving cuisines from all over the world.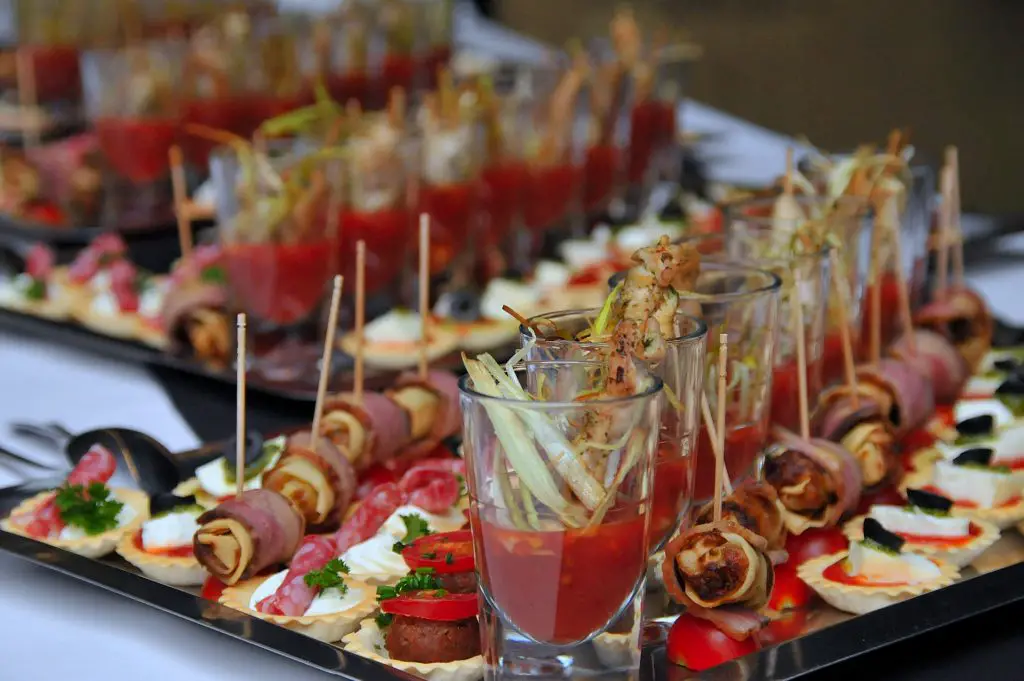 Tenerife is a great place to learn Spanish
Tenerife is a great place to learn Spanish for many reasons.
First, the island is blessed with sunny weather, which makes it a great place to study outdoors.
Second, Tenerife is home to many different Spanish dialects, so you can learn about the various regional accents.
Third, the island's rich history and culture provide an immersive learning experience.
And fourth, Tenerife's convenient location makes it easy to travel to other parts of Spain and Latin America.
So whether you're a beginner or an advanced student, Tenerife is a great place to learn Spanish.
The people of Tenerife are friendly and welcoming
While the island of Tenerife is best known for its sandy beaches and year-round sunshine, the friendly and welcoming people are one of the best reasons to visit.
Locals are proud of their Spanish heritage and culture, and they are always happy to share it with visitors. From traditional folk music and dance to delicious local cuisine, there is much to experience.
And, of course, the people of Tenerife are always happy to help visitors make the most of their stay. Whether you need directions to the best beach or advice on where to find the best views, you'll be sure to find a helpful local.
It's easy to fly to Tenerife from European countries
Tenerife is a popular tourist destination for a reason: it's easy to get to from most European countries.
Located just off the coast of Africa, Tenerife is the largest of the Canary Islands and boasts year-round sunshine and stunning beaches.
As the island is connected to many major European airports, it's easy to find direct flights to Tenerife. And, with average flight times of just over four hours, you can be soaking up the sun in no time.
You can find exceptional water parks in Tenerife
Tenerife is home to some of the most impressive water parks in Europe, with wave pools that are sure to keep the whole family entertained.
Siam Park is one of the most popular water parks on the island and features a range of thrilling rides, as well as a lazy river and a sandy beach.
There are also plenty of restaurants and cafes on-site, so you can take a break from the sun and refuel.
If you're looking for an action-packed day out, a visit to one of Tenerife's water parks is a must.
So, if you're looking for a great vacation destination with plenty to offer, be sure to add Tenerife to your list. With beautiful beaches, delicious food, and friendly locals, you won't regret it!